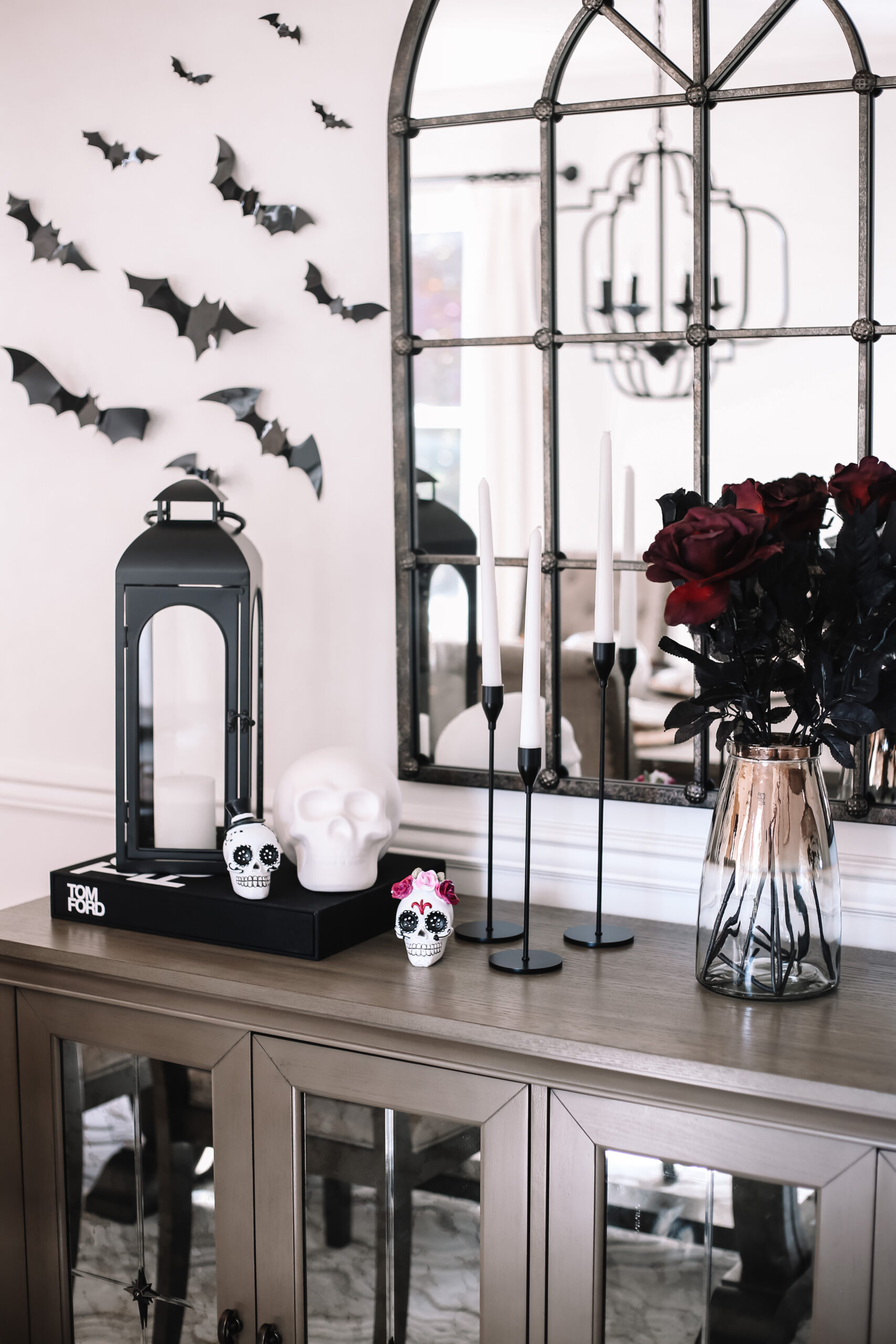 LANTERN // FLAMELESS CANDLE // SMALL SKULLS // BIG SKULL // BOOK
How is it mid October already? The year is going by so fast, but I am actually pretty excited because it's my favorite time of the year- the holiday season. Am I gearing up earlier than usual for the holidays? You bet ya! October marks the beginning of the holiday season with Halloween, Dia De Los Muertos and All Saints celebrations.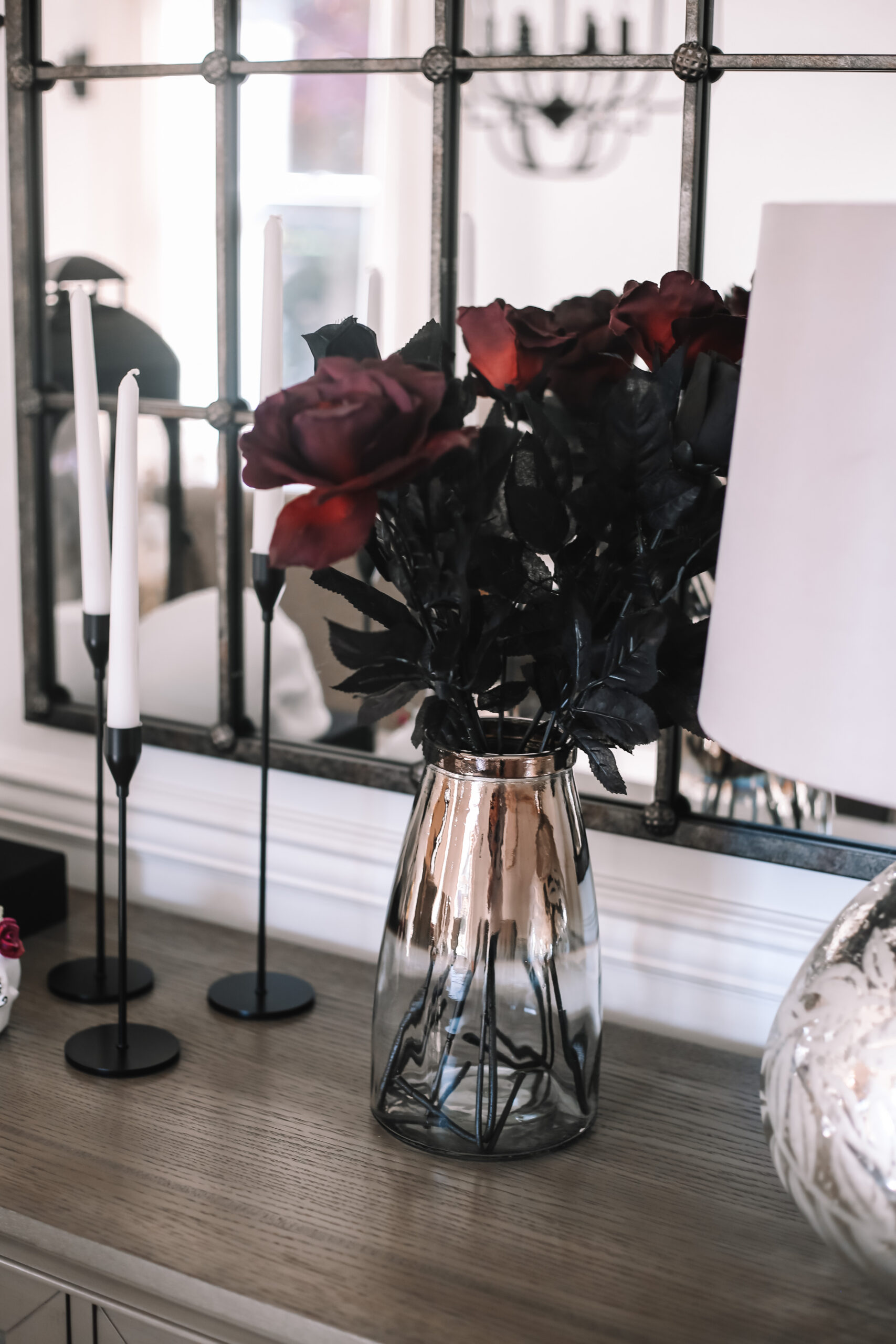 VASE // FLOWERS // CANDLE HOLDERS // CANDLES
The holidays may look a little different this year, but that doesn't mean that fun and traditions have to be stopped. You girls know, I was born and raised in Poland and my entire family still lives there. While we don't celebrate Halloween, we do celebrate the All Saints Day, Wszystkich Swietych in Polish. It's also known as Day of Dead – as we honor and celebrate the deceased loved ones. On this day we go to the cemetery to visit graves of our loved ones. The cemetery is lit with thousands of candles and flowers – chrysanthemums. While I do not have any relatives here in the US, it will not stop me from honoring them by lighting a candle here at home.
When I shared my All Saints stories on my IG, many of you mentioned similar traditions and celebrations during Dia De Los Muertos. Dia De Los Muertos is a fusion of the Catholic holidays All Saints Day and All Souls Day and the ancient Aztec tradition Mictecacihuatl. If you celebrate this holiday, please share some stories. I would love to learn more, as this reminds me so much of my family traditions back home.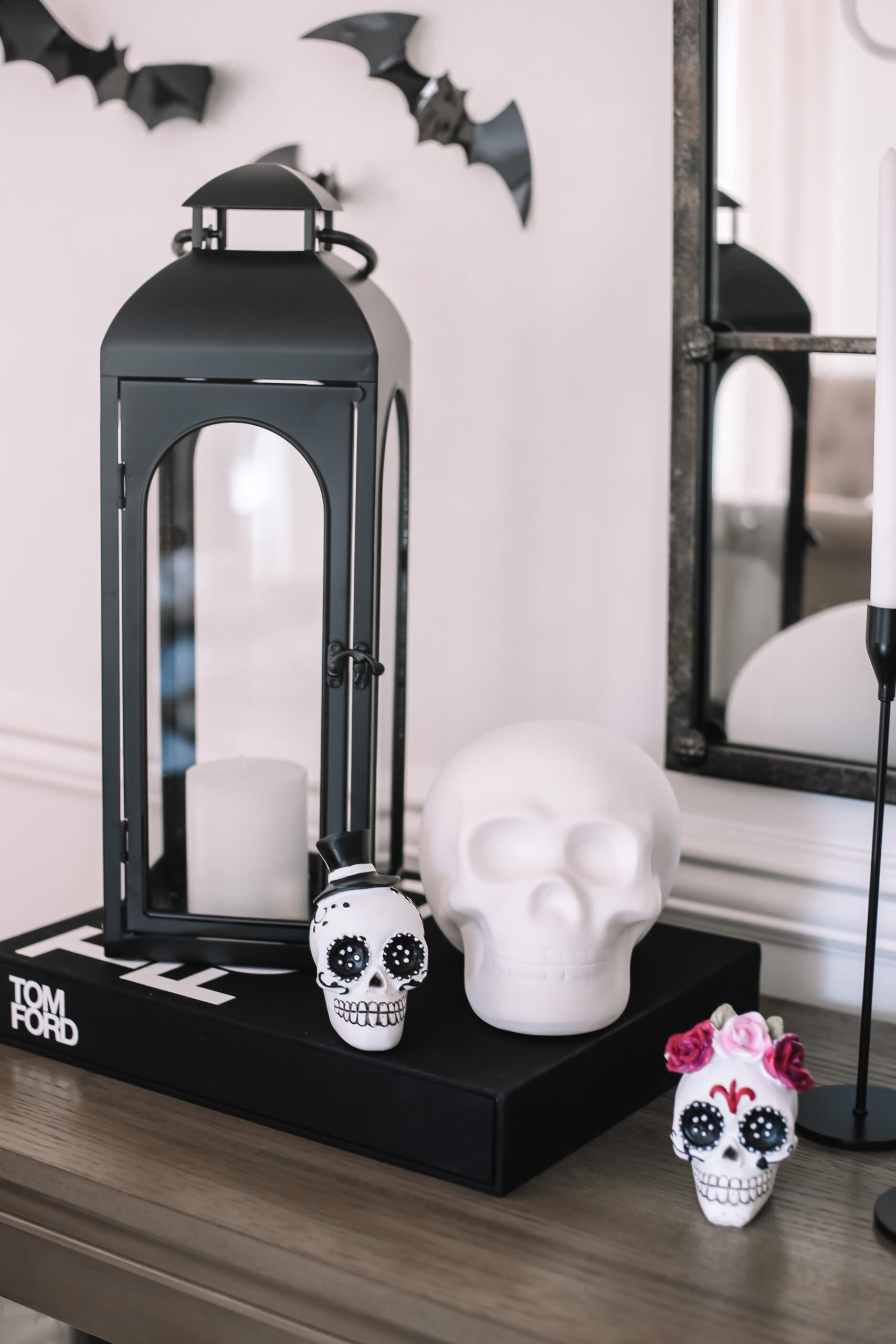 LANTERN // FLAMELESS CANDLE // SMALL SKULLS // BIG SKULL // BOOK // BATS
We spend so much time at home these days, that I definitely want to incorporate (even more) holiday decor and spirit into our home. Walmart has a beautiful selection of decorations. With their every day low prices it makes it so easy to shop for holidays. The store offers 2-day shipping and next day delivery with certain items which makes shopping at Walmart even more convenient. And you can be holiday ready, without the holiday madness!
More Dia De Los Muertos Home Decor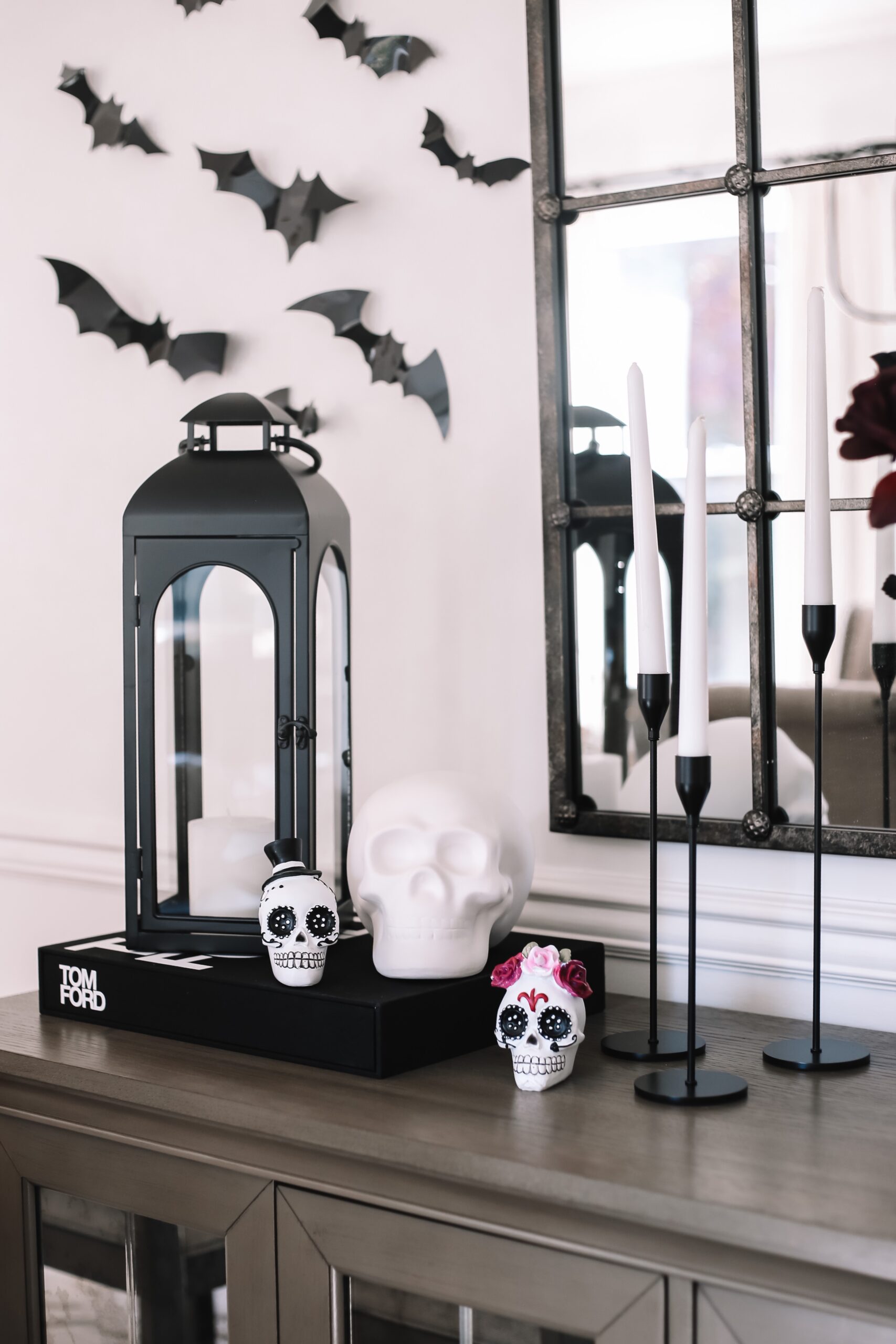 Styling A Halloween Bar Cart For Kids
2020 has brought so much focus back to family life and traditions, and while we may not be taking kids to the parades or trick or treating (that is still TBD). I wanted to create a fun space for my kids. We will be celebrating my loved ones with candles and story time, kids will have halloween fun at home and you know we will be watching Coco!
I created a fun little area in the dining room and turned my bar boozy (hehe, get it?) cart into a candy and picture station. They can sit on the knit pouff, grab a candy eye ball and have lots of picture fun in their costumes. Right here at home. Add some games, music, snacks and a movie. I think it will be a scary good fun!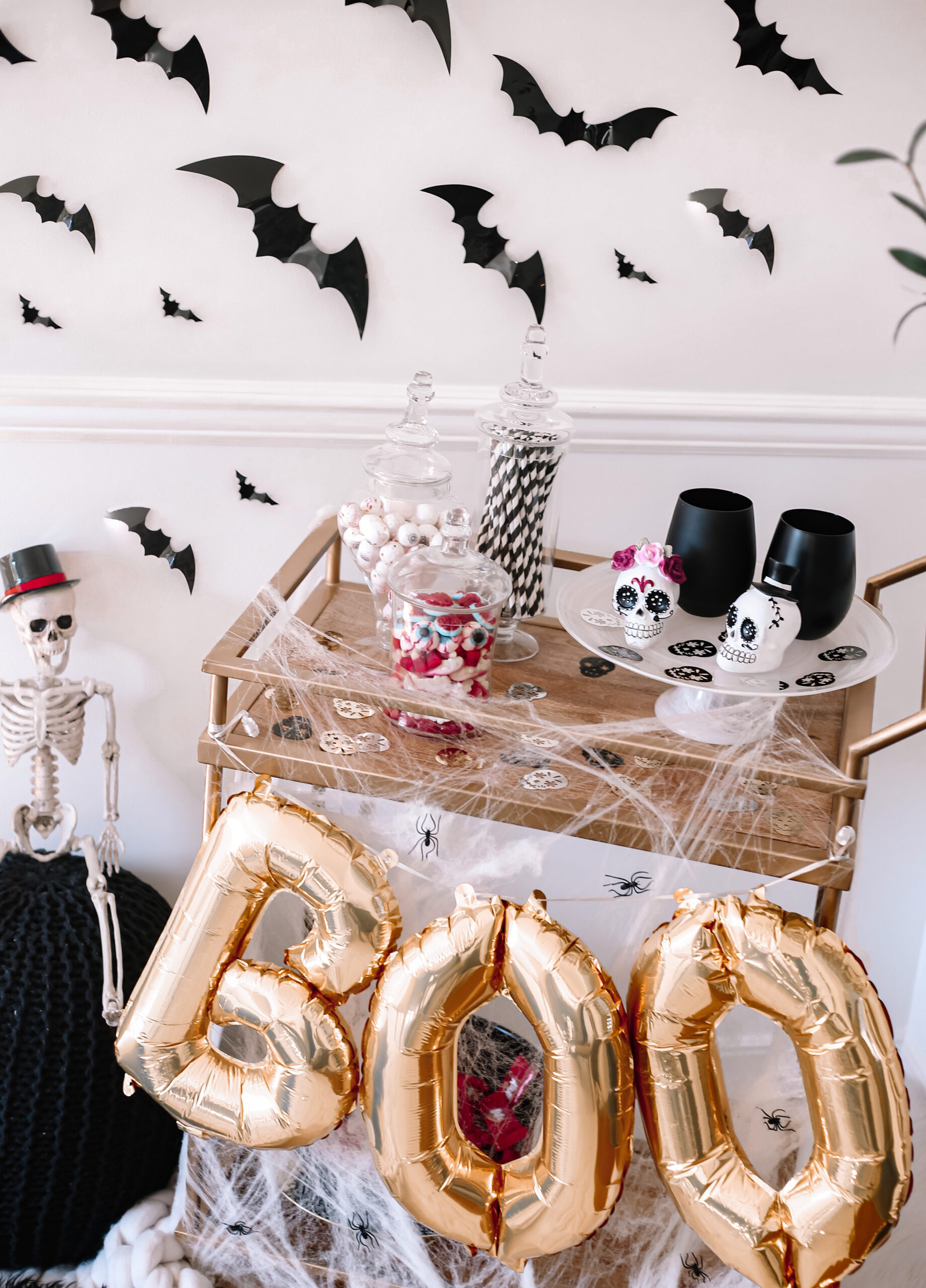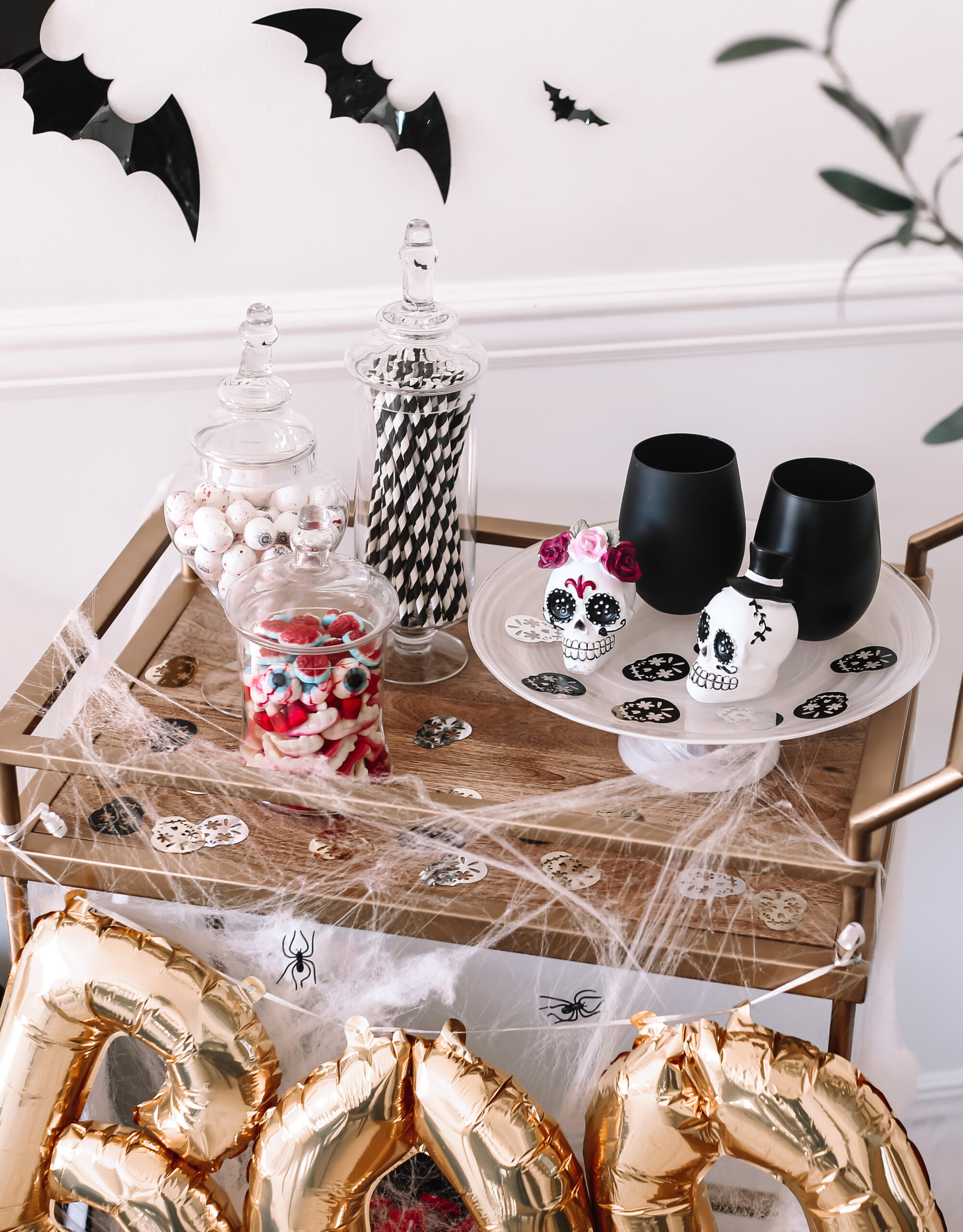 I love these apothecary jars. They came in a set of three and are really great quality. I can definitely transition and use them for Thanksgiving and Christmas. I thought the black matte glasses were so chic and my kids will love drinking sparking cider out of them.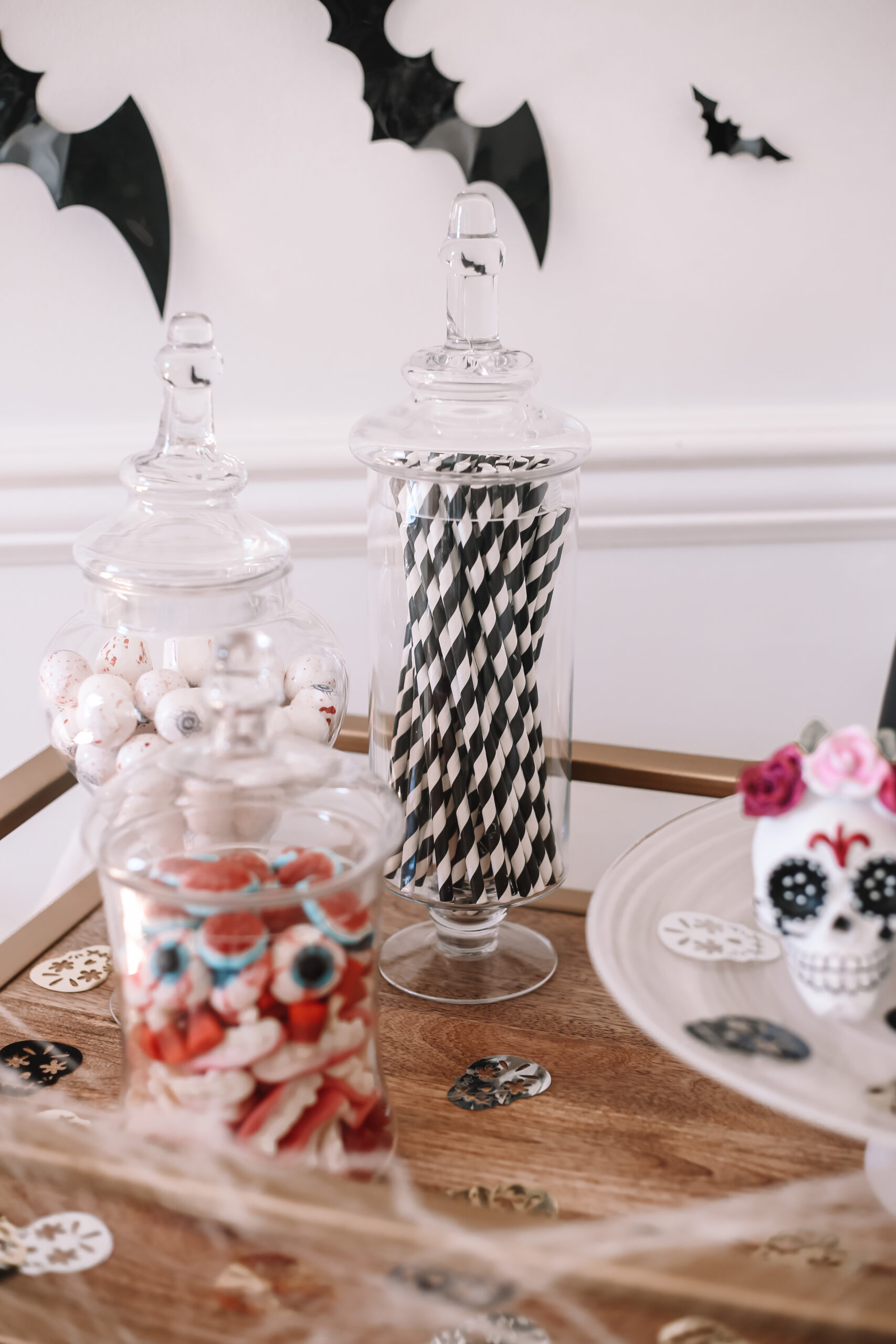 These sweet sugar skulls came in a pack of two.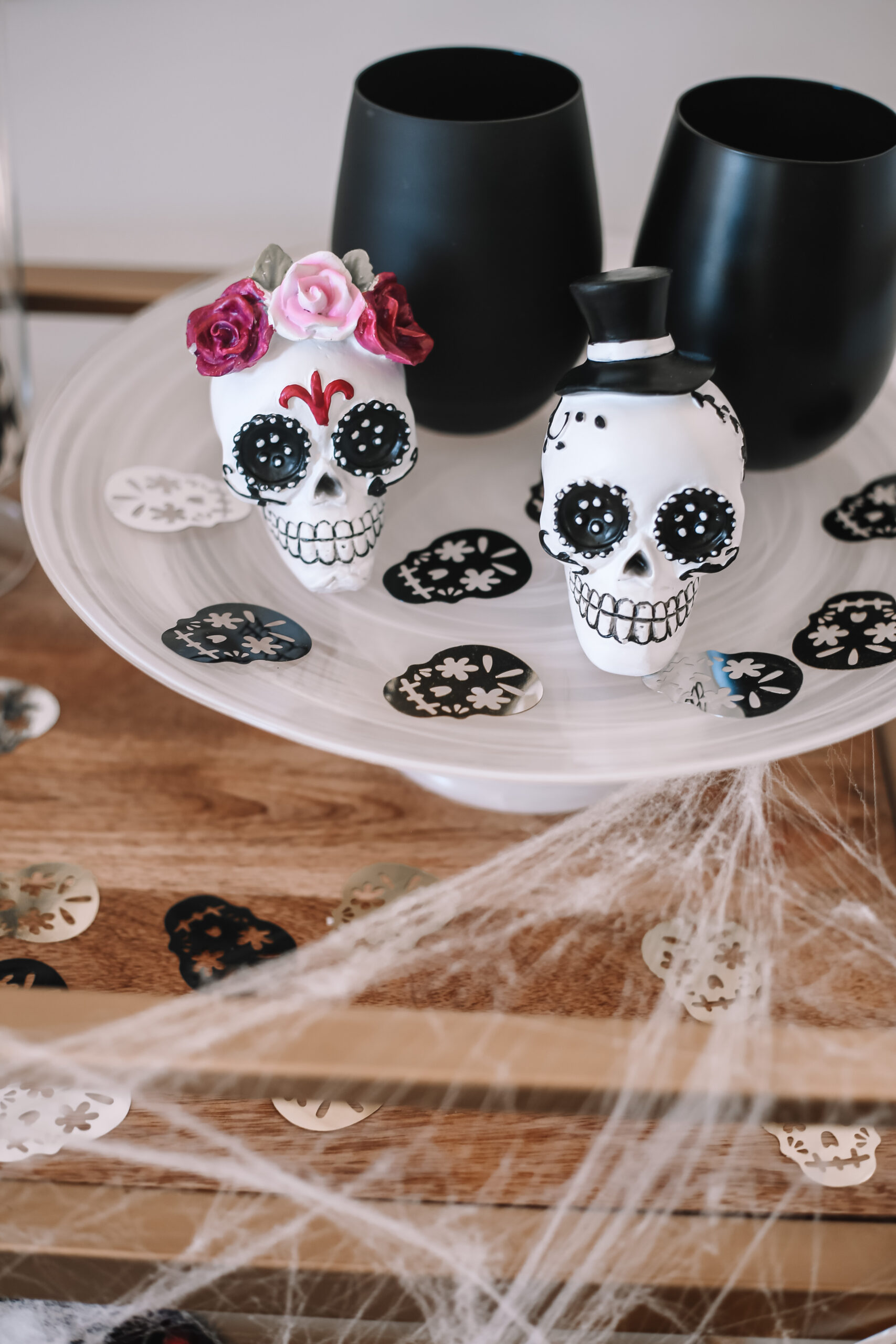 This ceramic skull can actually be painted with vibrant colors and be a fun kids activity!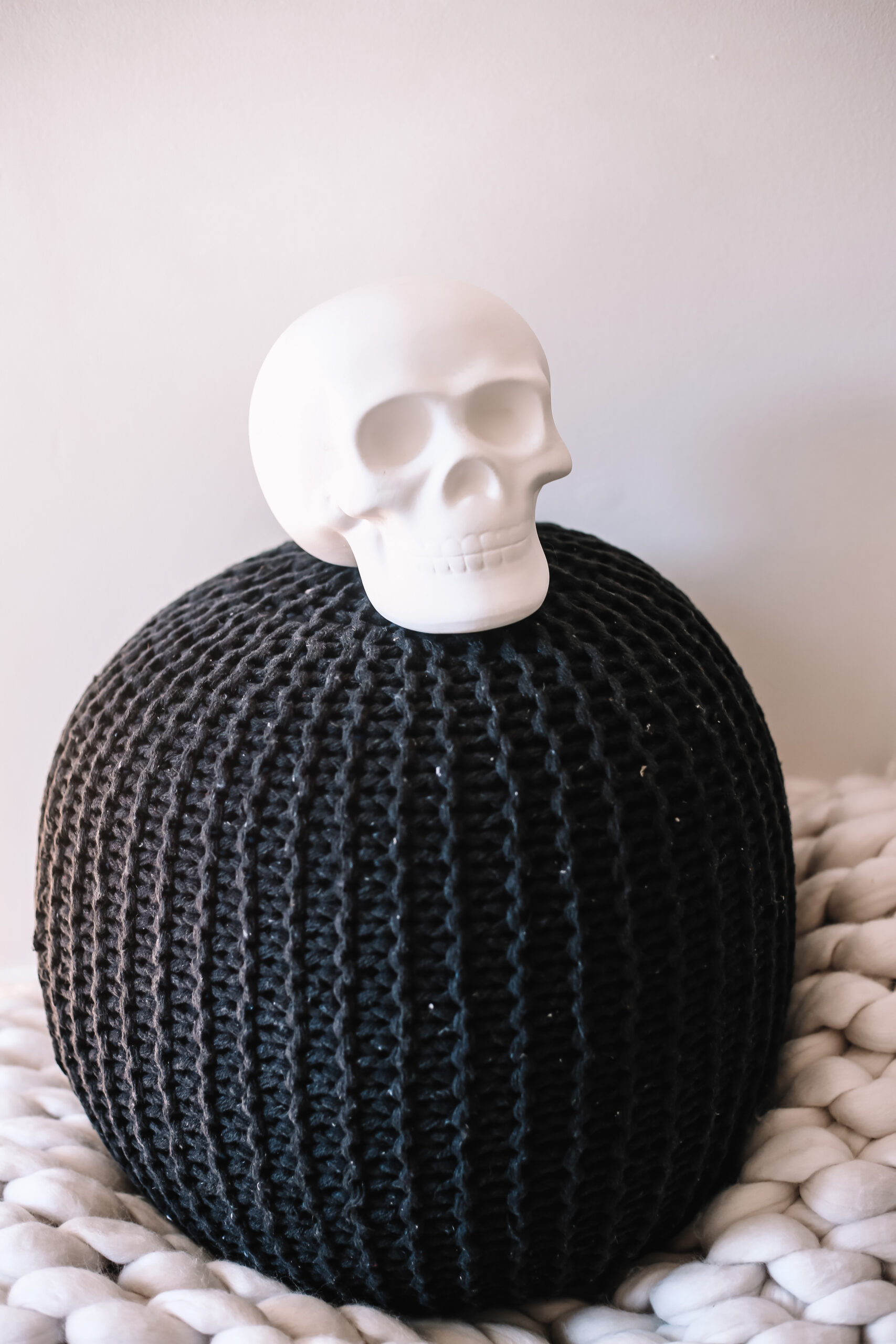 Thank you so much for visiting Blushing Rose Style blog and very special thanks to Walmart for partnering with me on this post. As always, all views and opinions are mine.