Gibson X Glam: Utah Trip Recap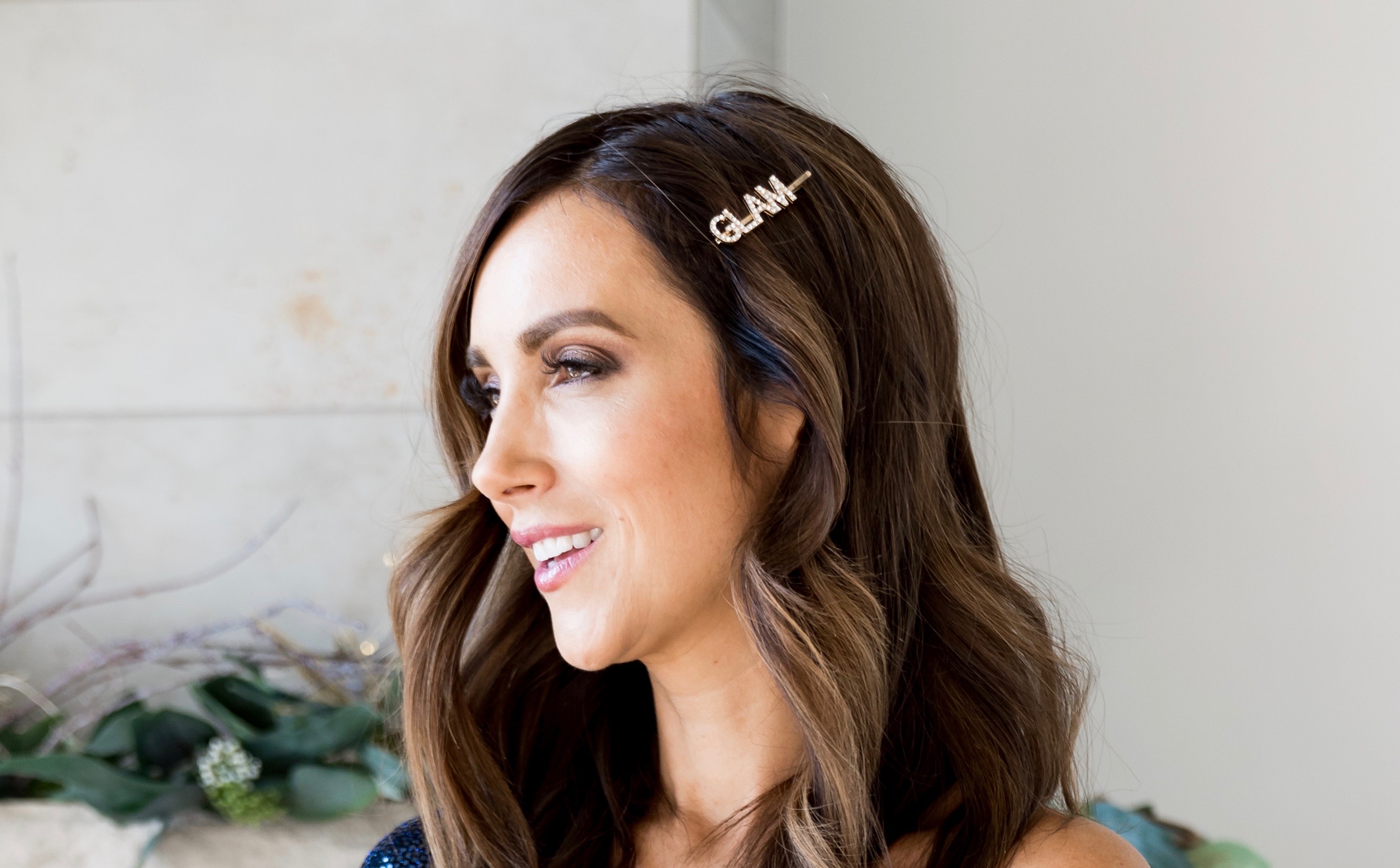 Hey ladies! I have been back home for a couple of weeks now and I'm anxiously excited to share with you my most recent trip that I took.
I traveled to Park City, Utah to be a part of a collaboration with Gibson.
I have been a huge fan of Gibson for years and one of my first pieces I ever purchased was their fleece tunic . I instantly fell in love because of how soft and cozy it was. If you know anything about me, you know I love all things cozy and comfortable! When I learned more about the company and how they collaborate with influencers on collections, it made me love them even more. They were going right to the source, talking to real women, being inclusive and understanding what fits and textures work. So, you can only imagine how excited I was to be asked to be a part of their GibsonXGlam Holiday collection!
The collection launches exclusively at Nordstrom on NOV 14. Be sure to mark your calendars!


I'm happy to introduce to you the other women a part of this collaboration. They were all so amazing and I had the best time getting to know them.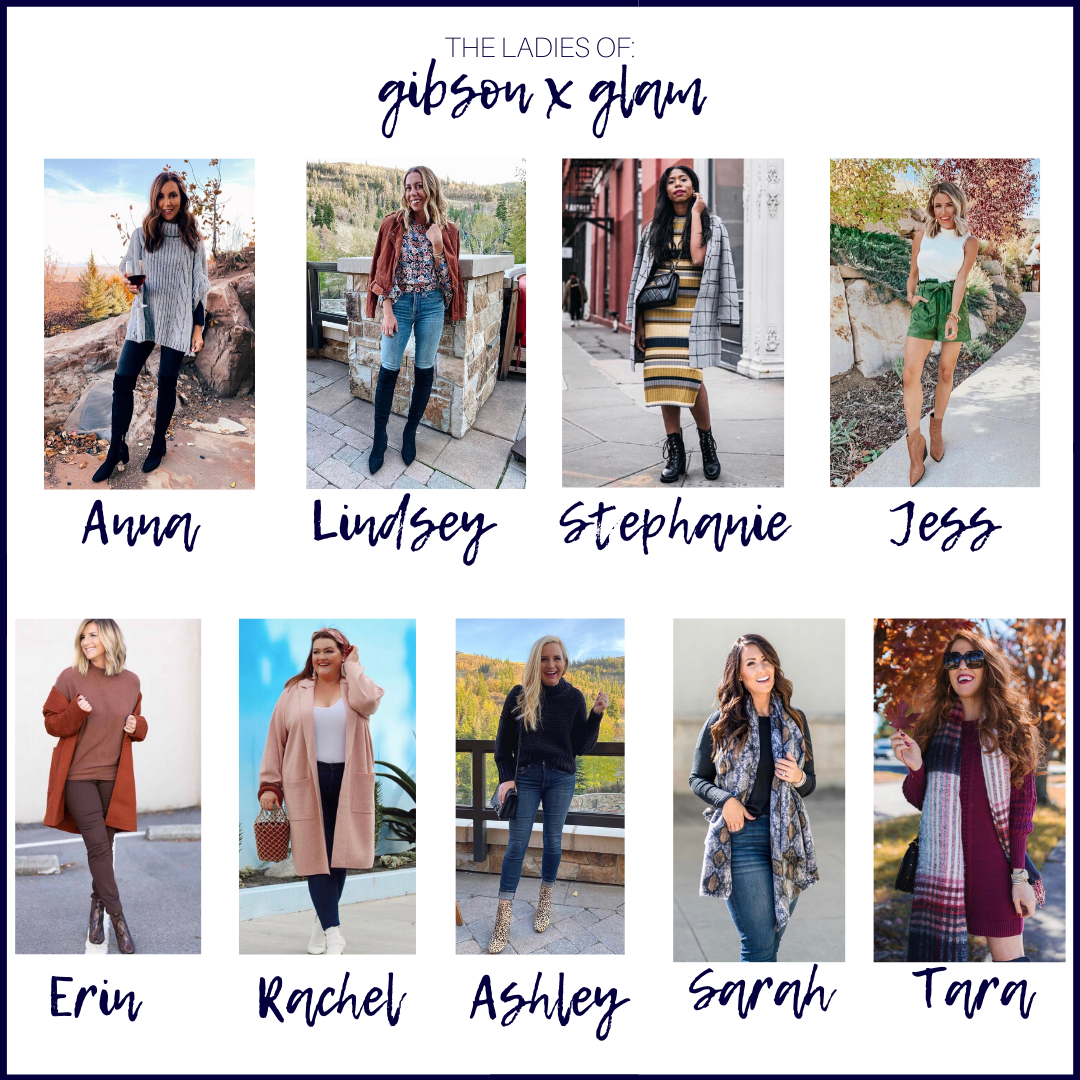 LINDSEY // STEPHANIE // JESS
ERIN // RACHEL // ASHLEY // SARAH // TARA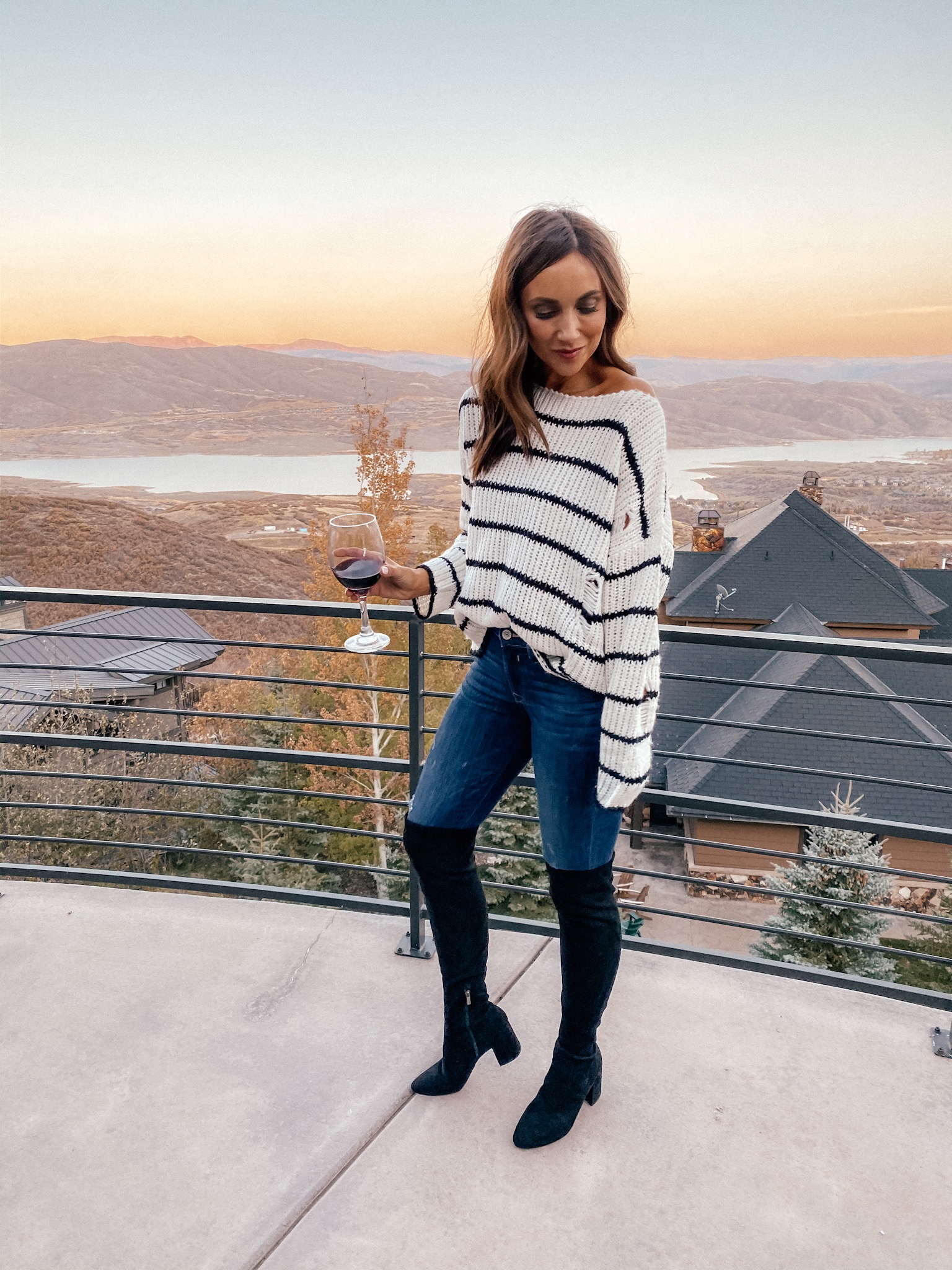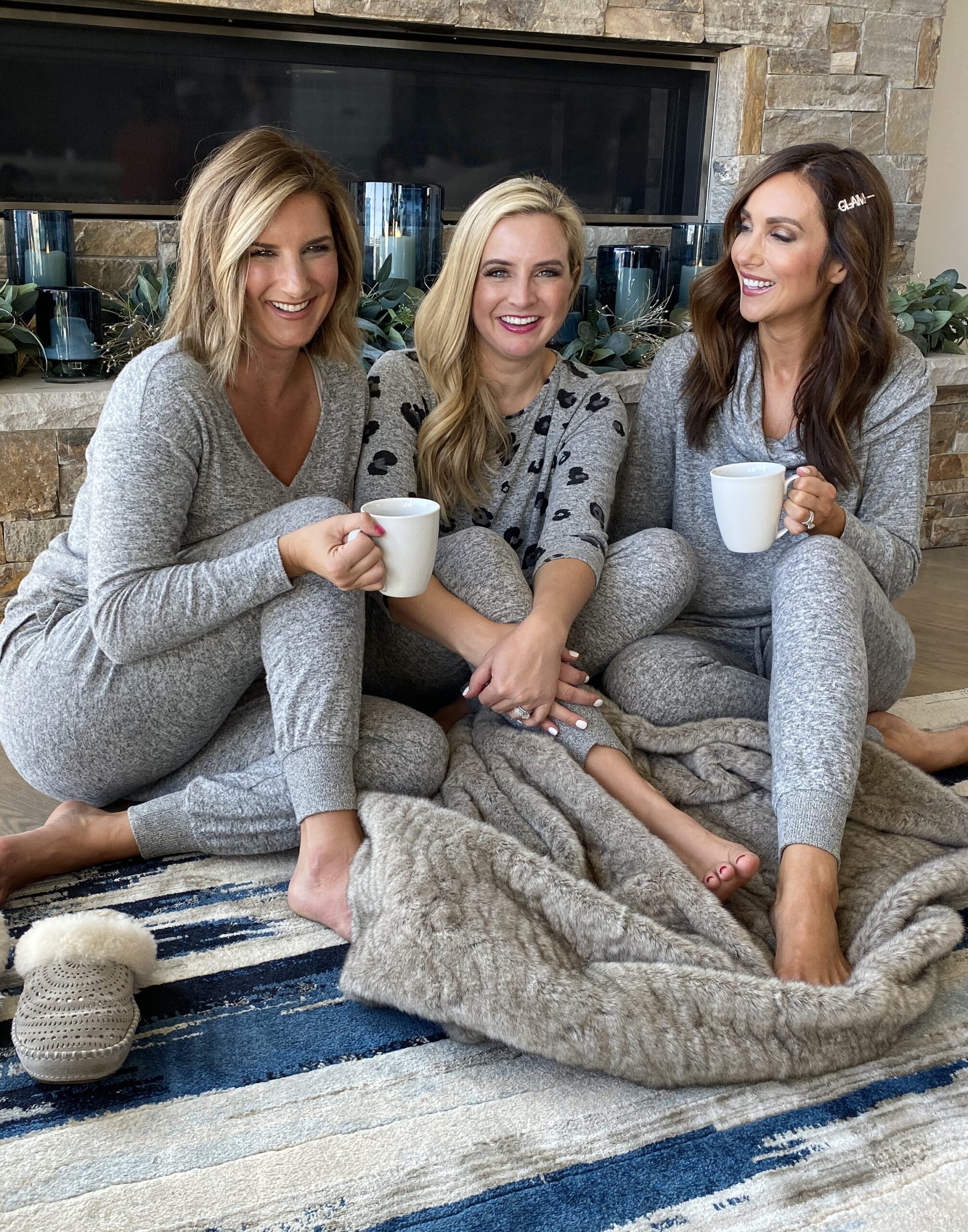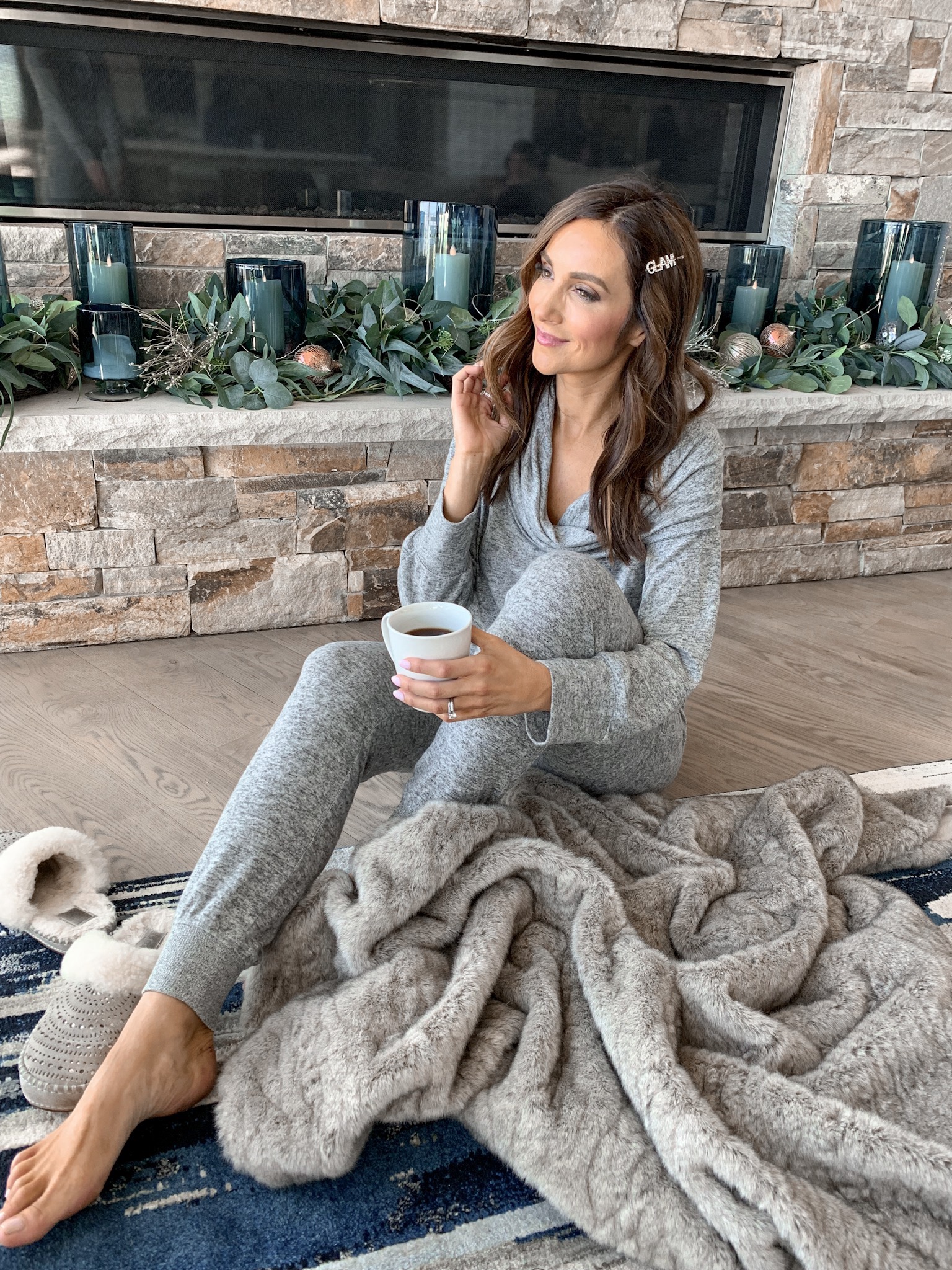 I traveled a day earlier before the shoot so I could spend time time exploring Park City since I have never been before.
The next day, I arrived at the house where the photoshoot would be taking place.
Girls. This house was stunning! If you follow me on instagram, you might remember me talking about it on stories.
The views were stunning, and decorated so beautifully for the holidays.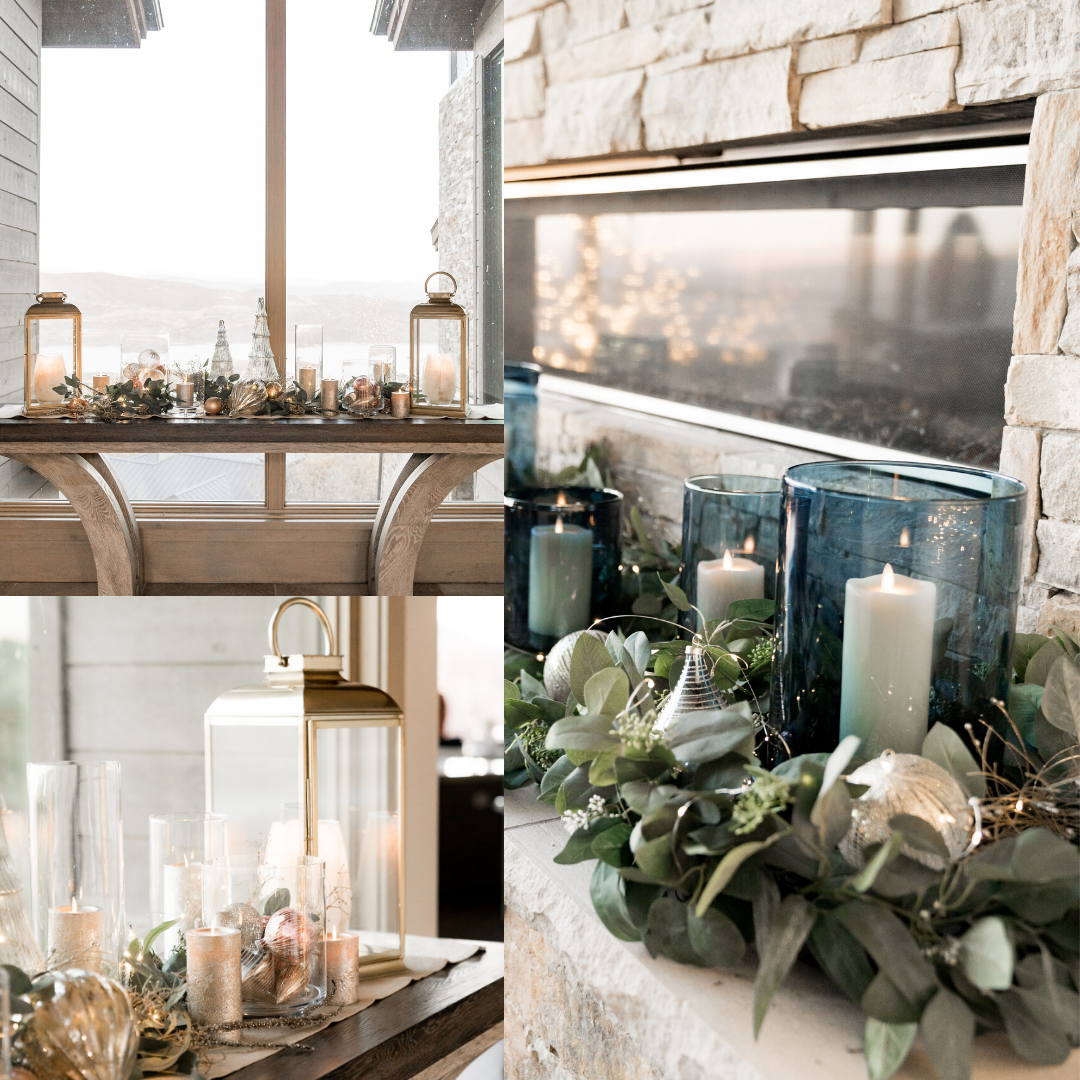 The photoshoots took place during the day and were a blast. The whole Gibson team was so nice, professional and great to work with.
 We celebrated the end of both days with delicious meals. The first dinner was at Riverhorse on Main which was so good! I highly recommend if you are visiting the Park City area. The next night we had our farewell dinner and toasted champagne at J&G Grill at the St. Regis Deer Valley.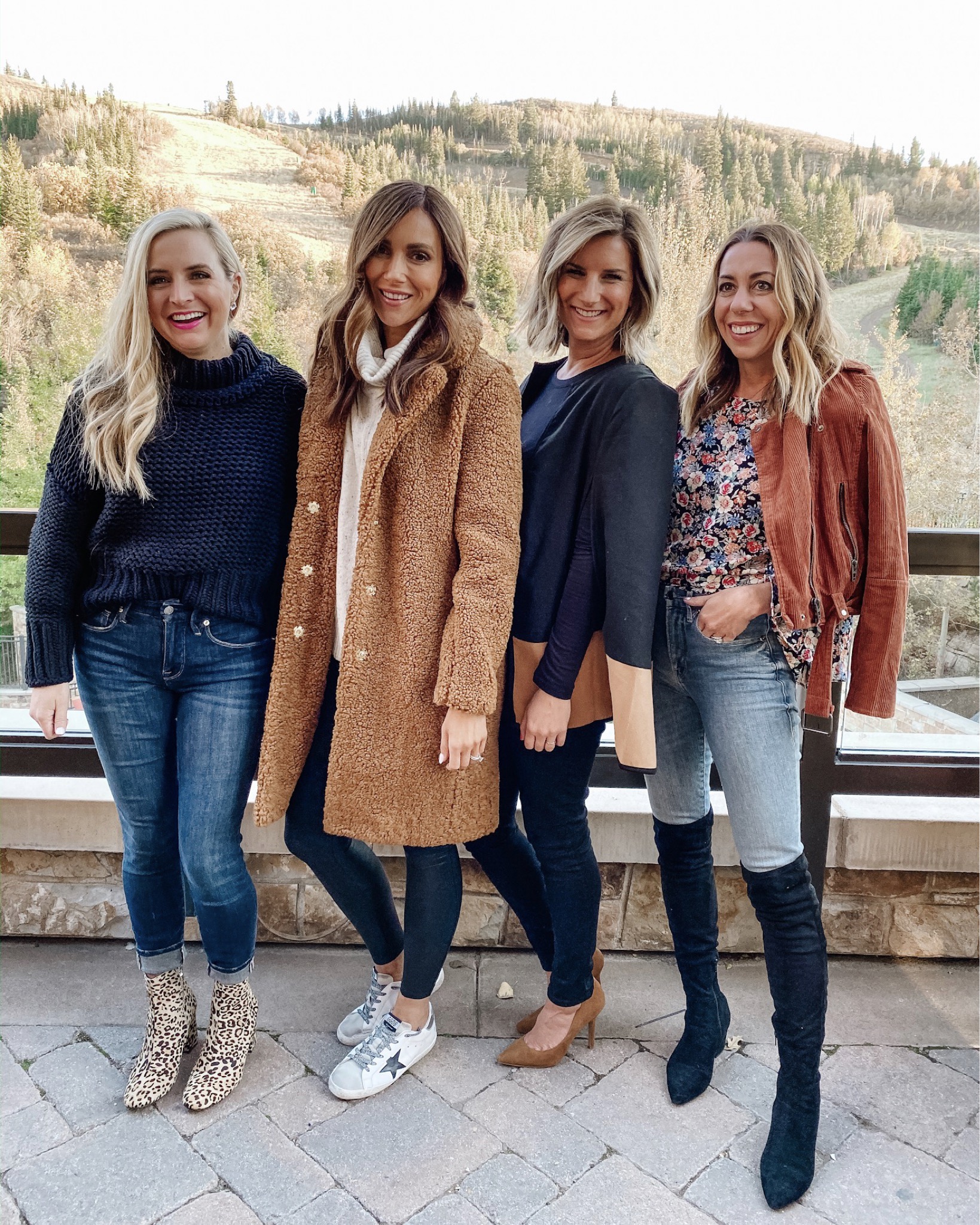 SWEATER // LEOPARD BOOTIES
TEDDY COAT // FAUX LEATHER LEGGINGS
PONCHO // HEELS
MOTO JACKET // BOOTS
I cannot wait to share more details with you! Stay tuned for more updates, and in the meantime you can check out the promo video to get a sneak peak.
xx,Anna