Old Navy Try-On – 10.30
Hey girls!  I have to be honest and say that lately I have been loving everything at Old Navy  After every try on, I am leaving wanting to take everything home with me.
This week's try-on, includes a great pea coat, the perfect flannel and dare I say….Christmas PJs! Is it too soon? We think not. P.S. use code SWEET for extra savings.
This post contains affiliate links.
You can view my previous Old Navy Try-Ons here and here
JACKET (Size S). It is thick and warm and fits TTS. Also available in few other color options.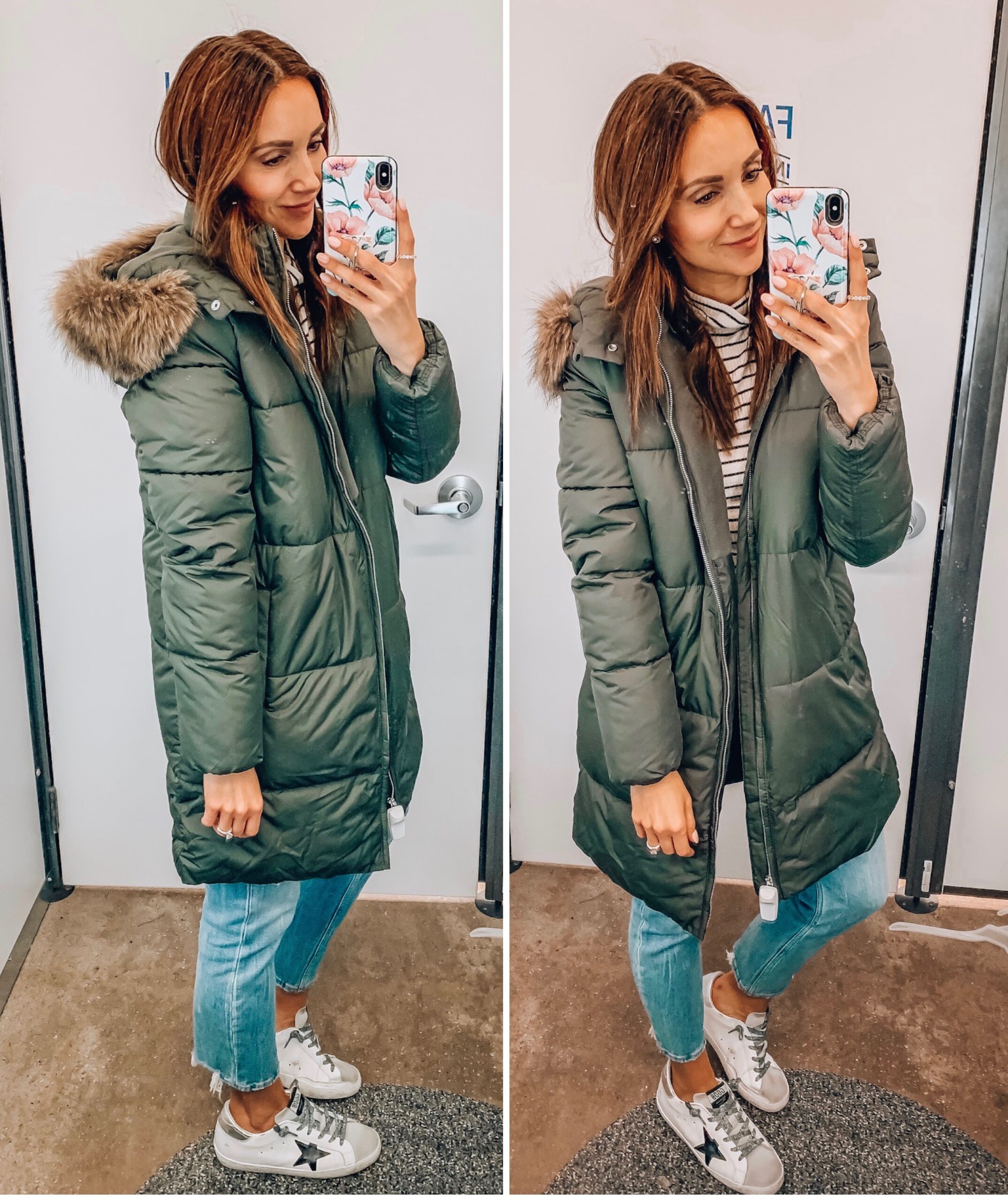 TOP COAT (Size XS) Fits TTS. Light weight coat that will carry you through late fall / early winter.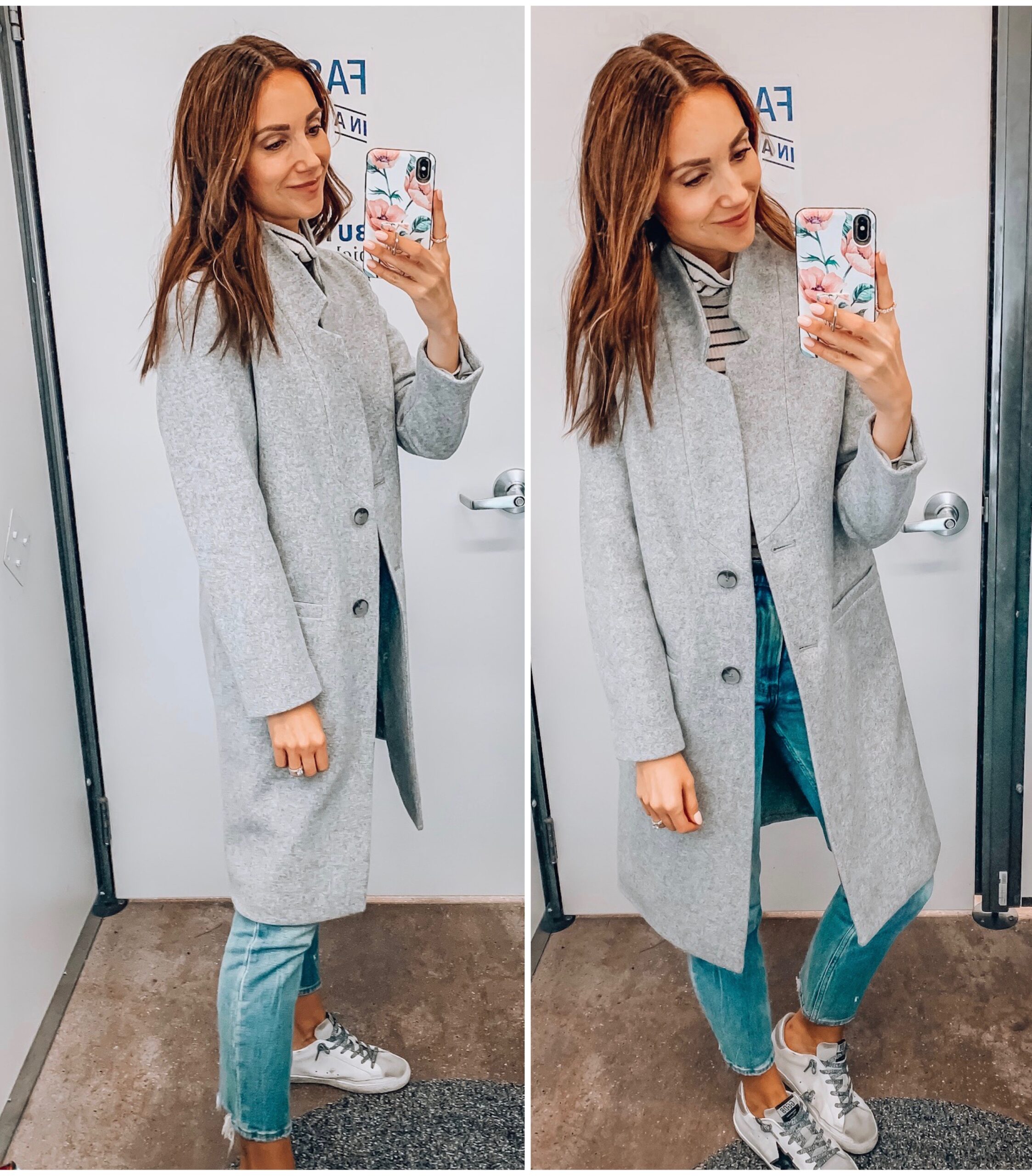 SHERPA JACKET (Size S) // PEA COAT (Size XS)
Definitely size down in the sherpa jacket. I am wearing size Small (only because my store was sold out of my size). It is the most amazing dupe for the ever so popular Madewell coat. The peacoat was one of my favorite pieces in this try-on. Stunning color, flattering fit.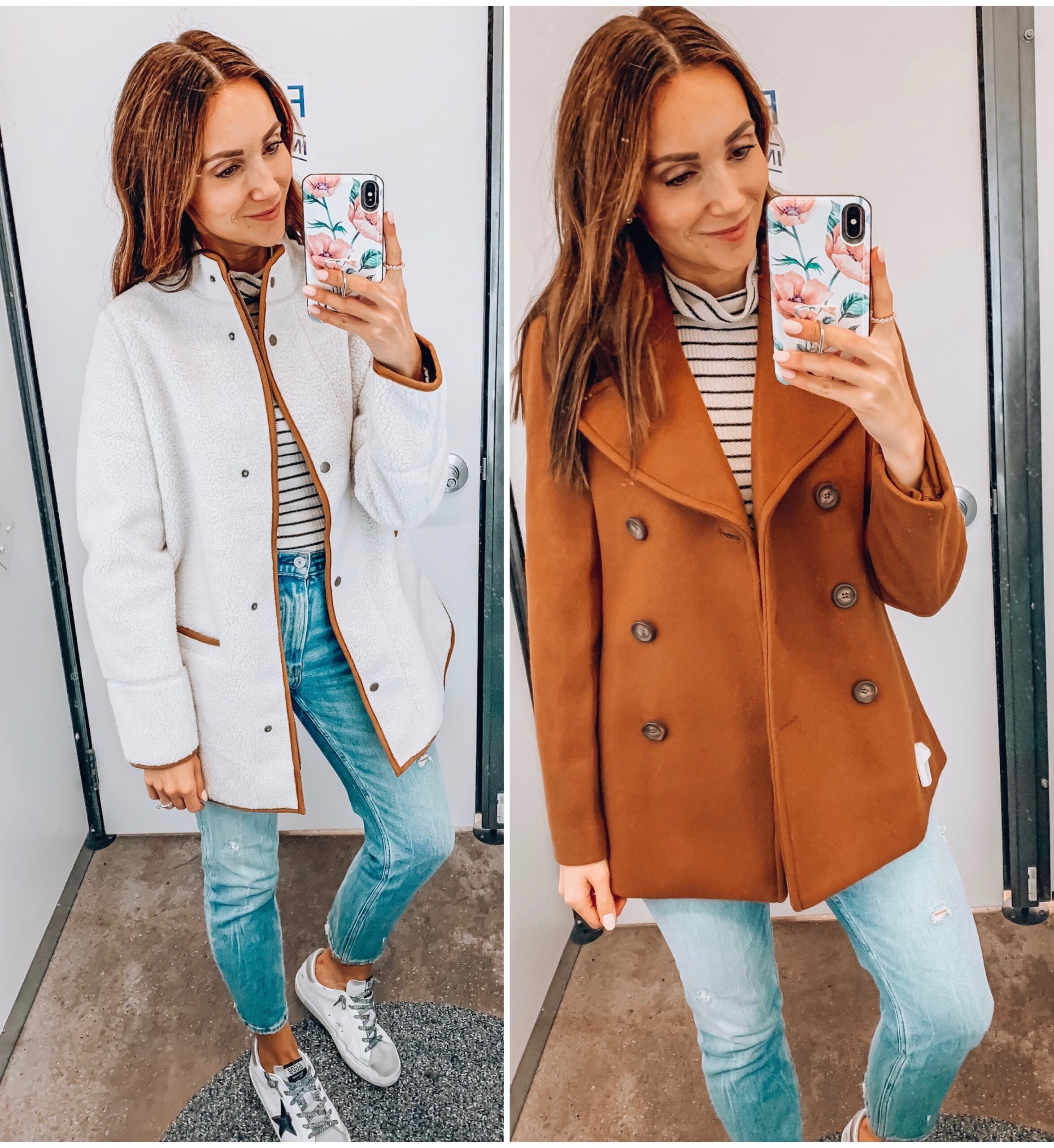 SWEATER (Size M) // FLANNEL (Size S) // JEANS (Size 0) // SCARF 
I sized up by one size in the sweater. I prefer my tops on a larger side, this way I can wear them not only with jeans but also leggings. Otherwise it fits TTS. Flannel shirts are on sale today! Such a great value. I love the classic plaid on this one. The scarf is oversized but light.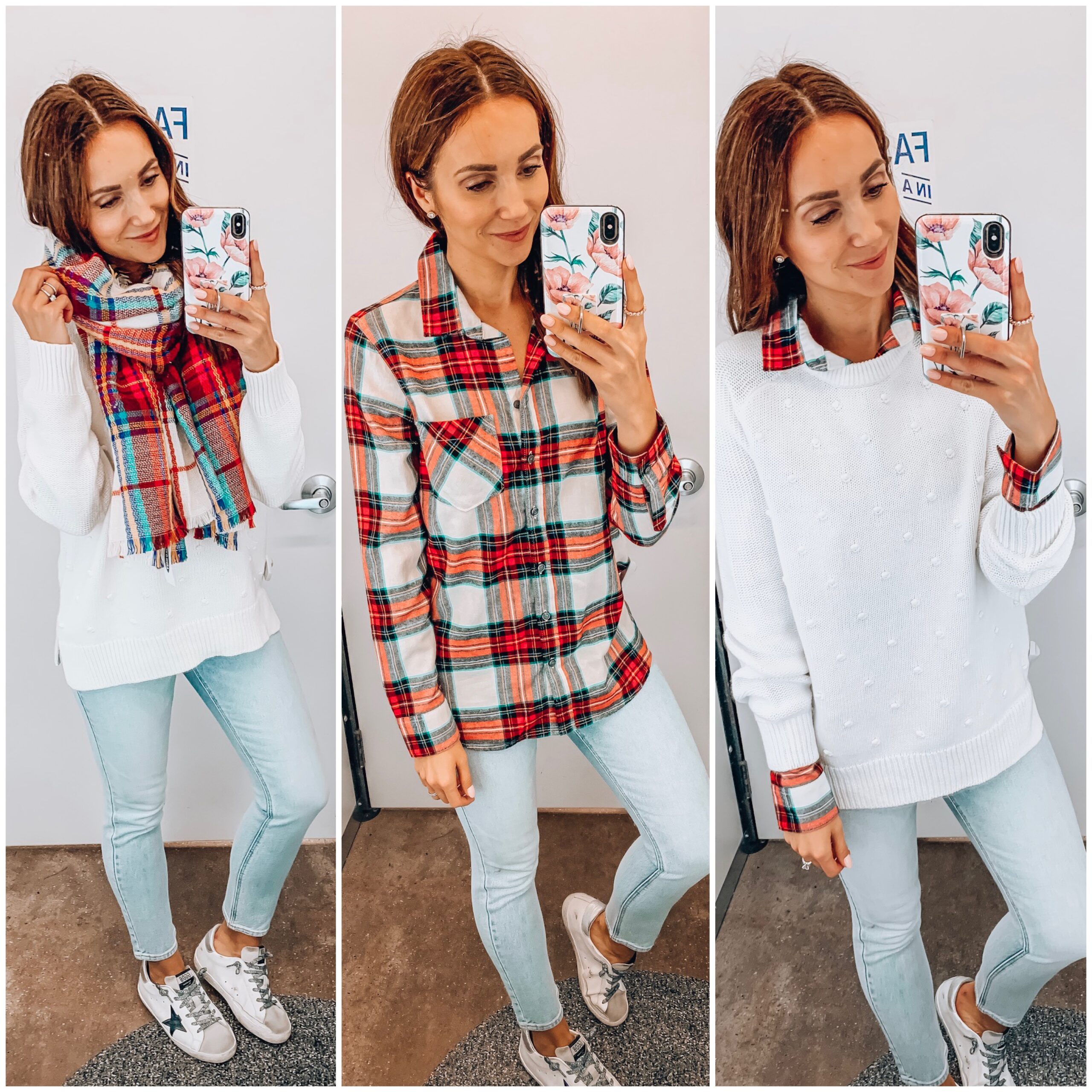 PULLOVER (Size XS/S) // SWEATER (Size M) // JEANS (Size 0)
The hoode sweater fits like a poncho – oversized with shorter sleeves. Great for layering over long sleeve tee. The sweater is soft and cozy, fits TTS. I did size up by one size, because I prefer the oversized fit.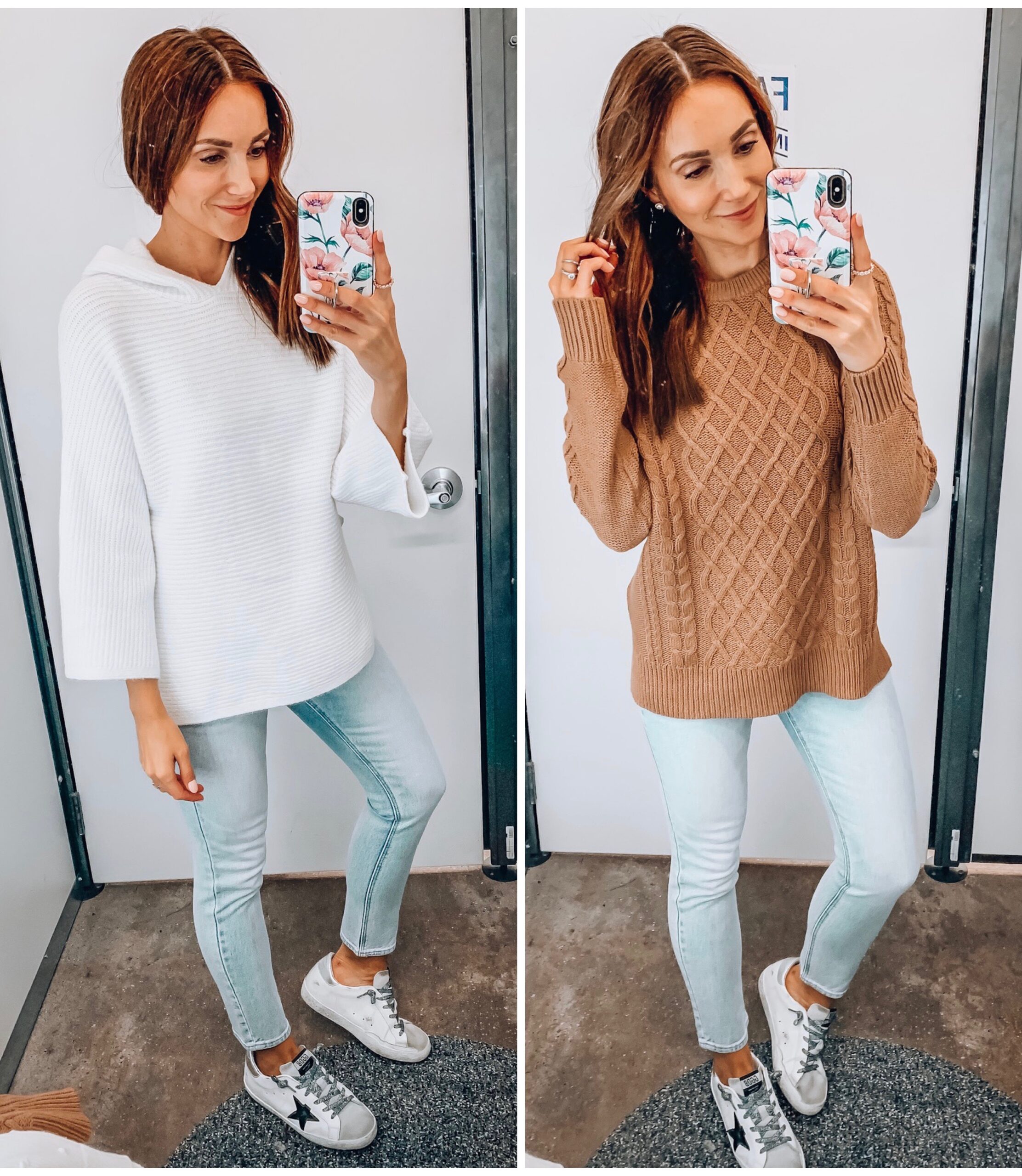 TEE (Size S) // JOGGERS (Size S)
PLUSH PULLOVER (Size M) // PLUSH JOGGERS (Size S)
Can't get enough of these cozy loungewear pieces. Old Navy has some amazing options. All these pieces fit TTS. I did size up in the plush pullover for oversized fit.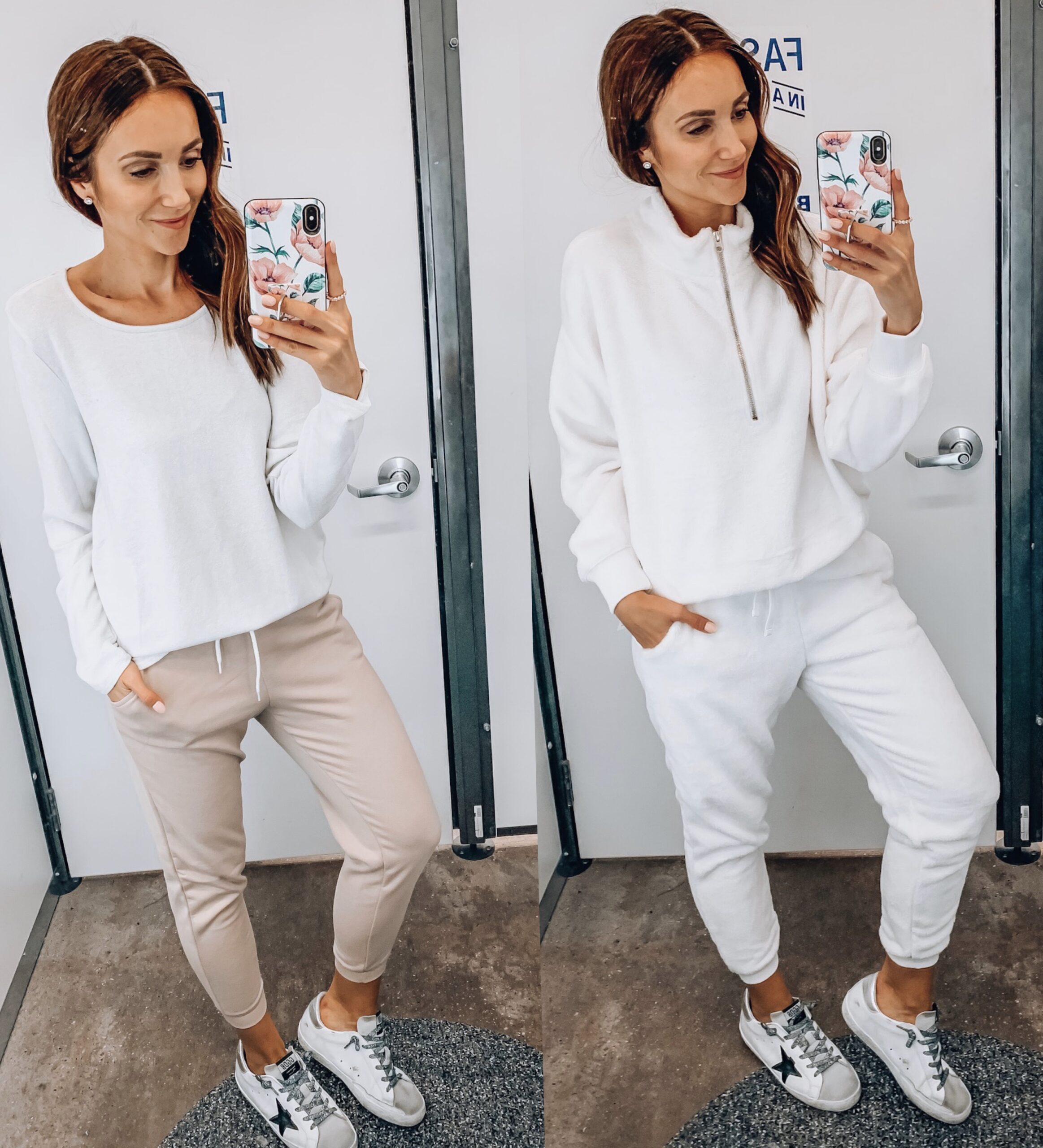 CANDY CANE
Holiday pjs are here y'all! So many fantastic options, variety of fabrics, styles and designs. I know you may be thinking it is way too soon. But trust me when I tell you, most holiday sleepwear styles sell out of sizes before Thanksgiving. Here are just a few of my favorites.
TOP (Size S) // BOTTOM (Size S)
STRIPES
TOP (Size S) // BOTTOM (Size S)
GINGERBREAD
TOP (Size S) // BOTTOM (Size S)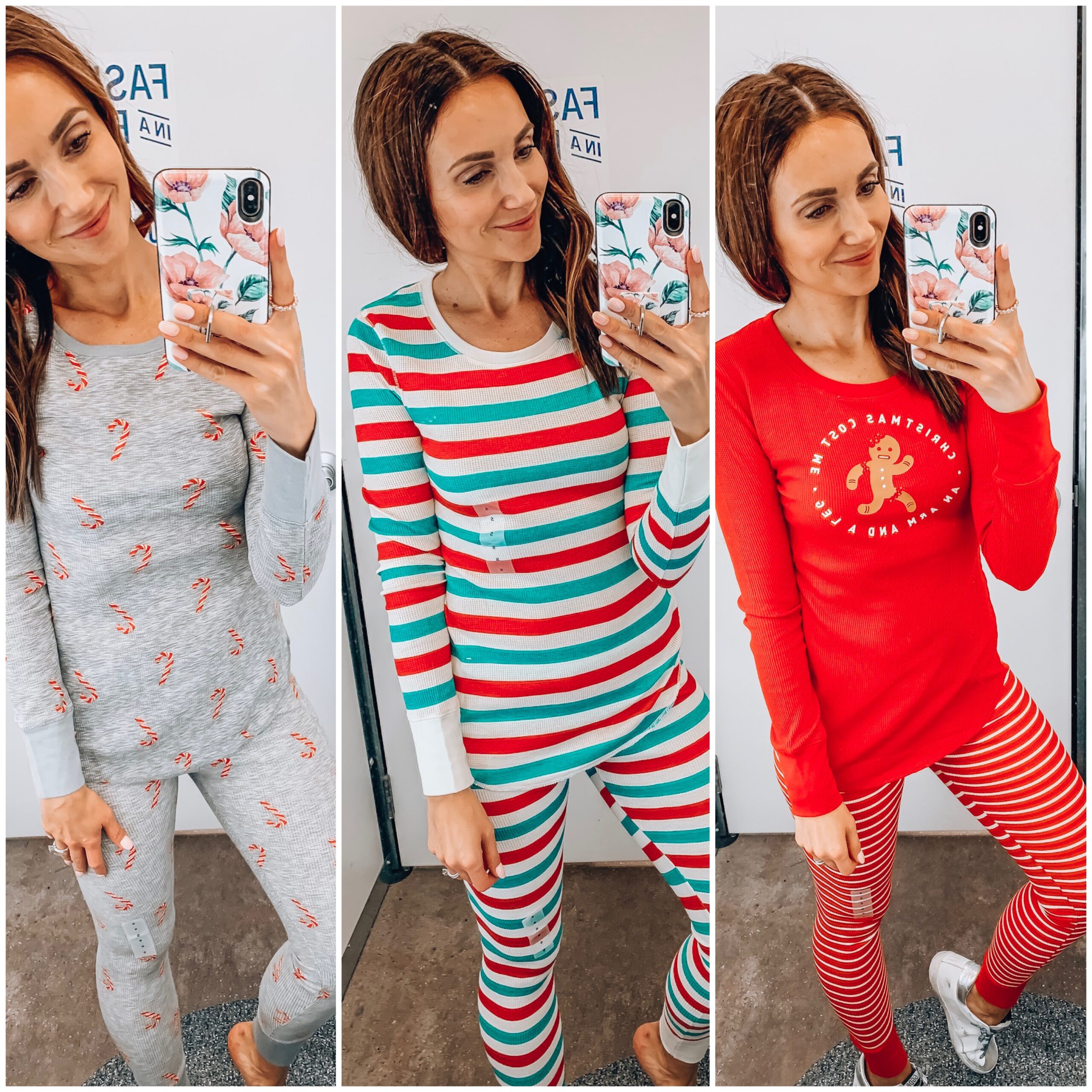 Thank you so much for visiting my blog! Hope you enjoyed this try-on.
XX,
Anna