Our first family trip in over two years, and I think I almost forgot how to pack. We are heading out for kids' fall break. Our summer was so short due to the move (and new school schedule), so spending few days in the sun … sounds amazing! Our trip was sort of last minute, so I placed (expedited) order from Nordstrom. It is my go to shopping destination, I can find something for everyone in the family, and shipping & returns are always free.
SWEATER // LEGGINGS // TOTE // SNEAKERS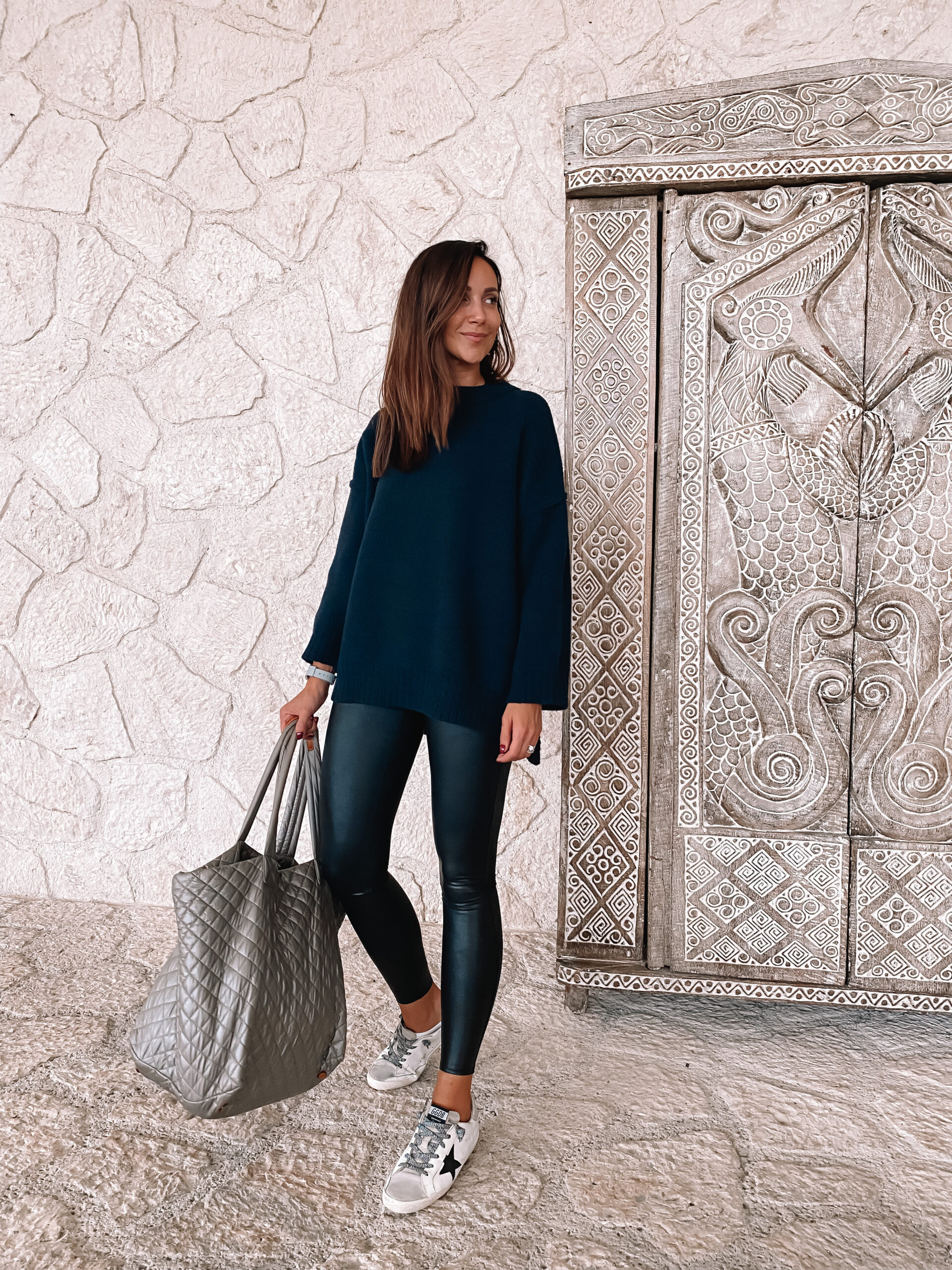 I always like to have a cozy layering piece when traveling. This cardigan is duster length and fits tts but because of the the length it wouldn't be ideal for petite frames. The tee is perfectly oversized and perfect for leggings. The tote is a must have for travel! I've had mine for years and the quality is not only amazing and comfortable, but it's wipeable as well.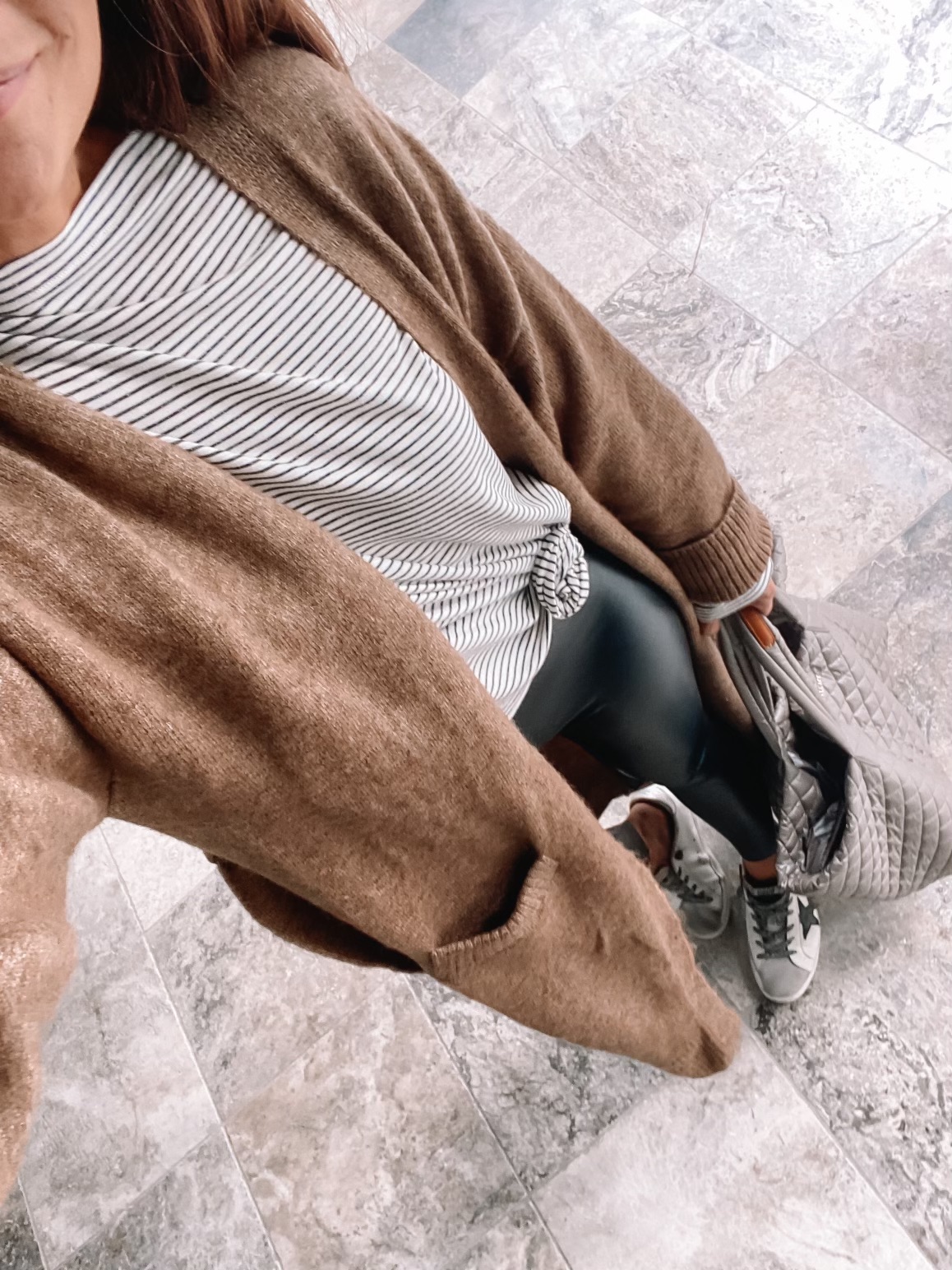 Travel Style – Leggings
Traveling in leggings is always a good idea. I opted for faux leather leggings this time. If you are on the fence between Spanx and Commando brands – here's side by side review (L: spanx, R: commando).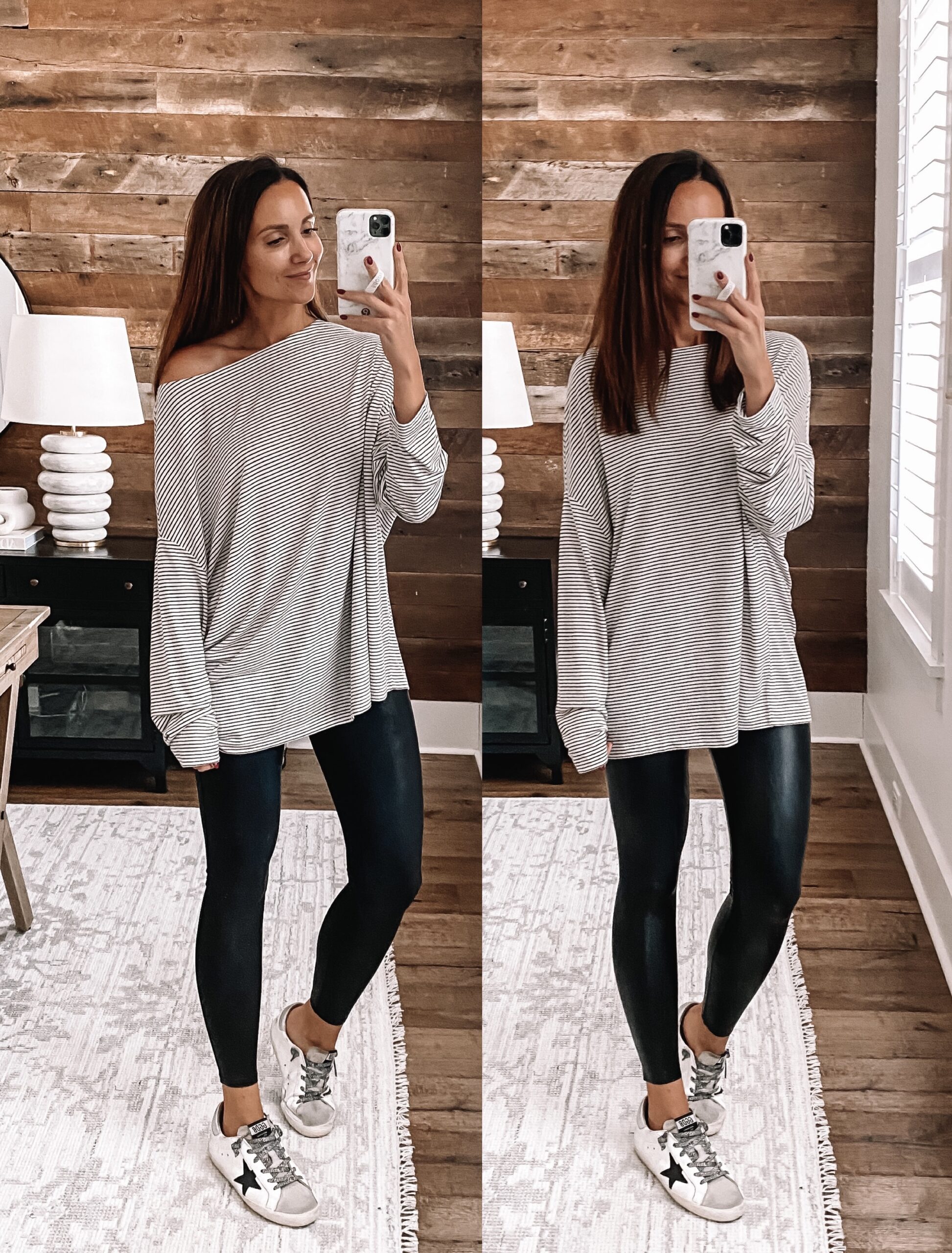 LOOK. These two seem to be the biggest competitors of each other and at similar price point right under $100. Commando are true faux leather leggings, while Spanx are more on the athletic side (with the faux leather look).
FIT. Both fit TTS. Be prepared however to shimmy your way into the Commando pair. They will be tight, but they do stretch. If you size up, you may see creasing. Same goes for Spanx leggings. I know many recommend sizing up. In my opinion stay TTS. These are supposed to be tight. They are Spanx after all. They will give you that "hugged" feeling. Both of these leggings are super high waisted. If you size up in Spanx, the waistband will start rolling down.
WAISTBAND. Spanx has thick (yoga inspired) waistline. There is no seam under the waistband. There is however, rather noticeable seam on the side of the legs. The Commando Leggings don't have a waistband. They are super high waisted. There is a seam. However these do not have the seam going down the leg. Also note Commando leggings have unfinished raw hemline.
FEEL. They are both super comfy. Again, know they will both be pretty tight at first. I would recommend Spanx for all your athleisure inspired looks, travel and casual outings. The Commando ones feel and look a bit more leather like, so they will be great for your dressier looks.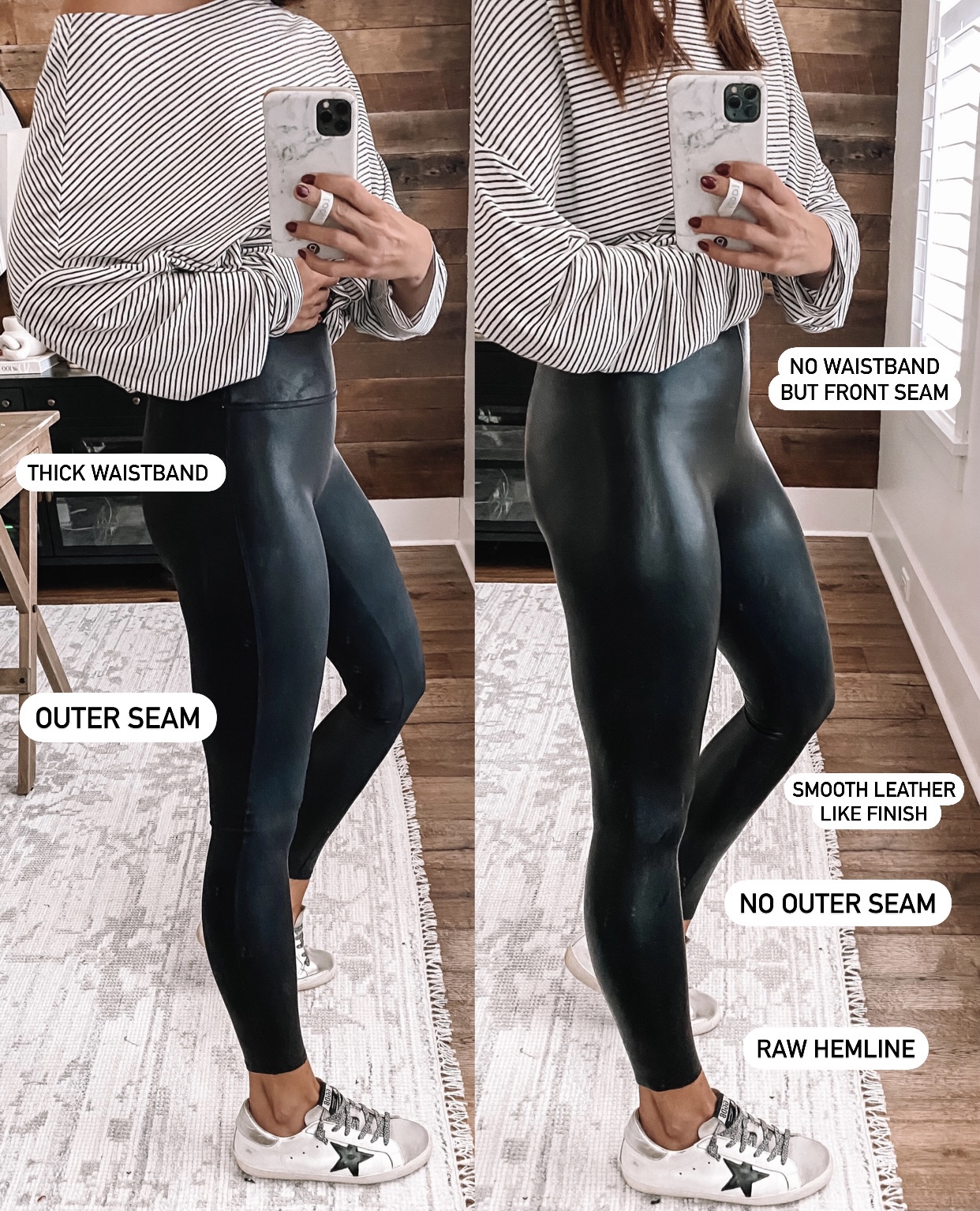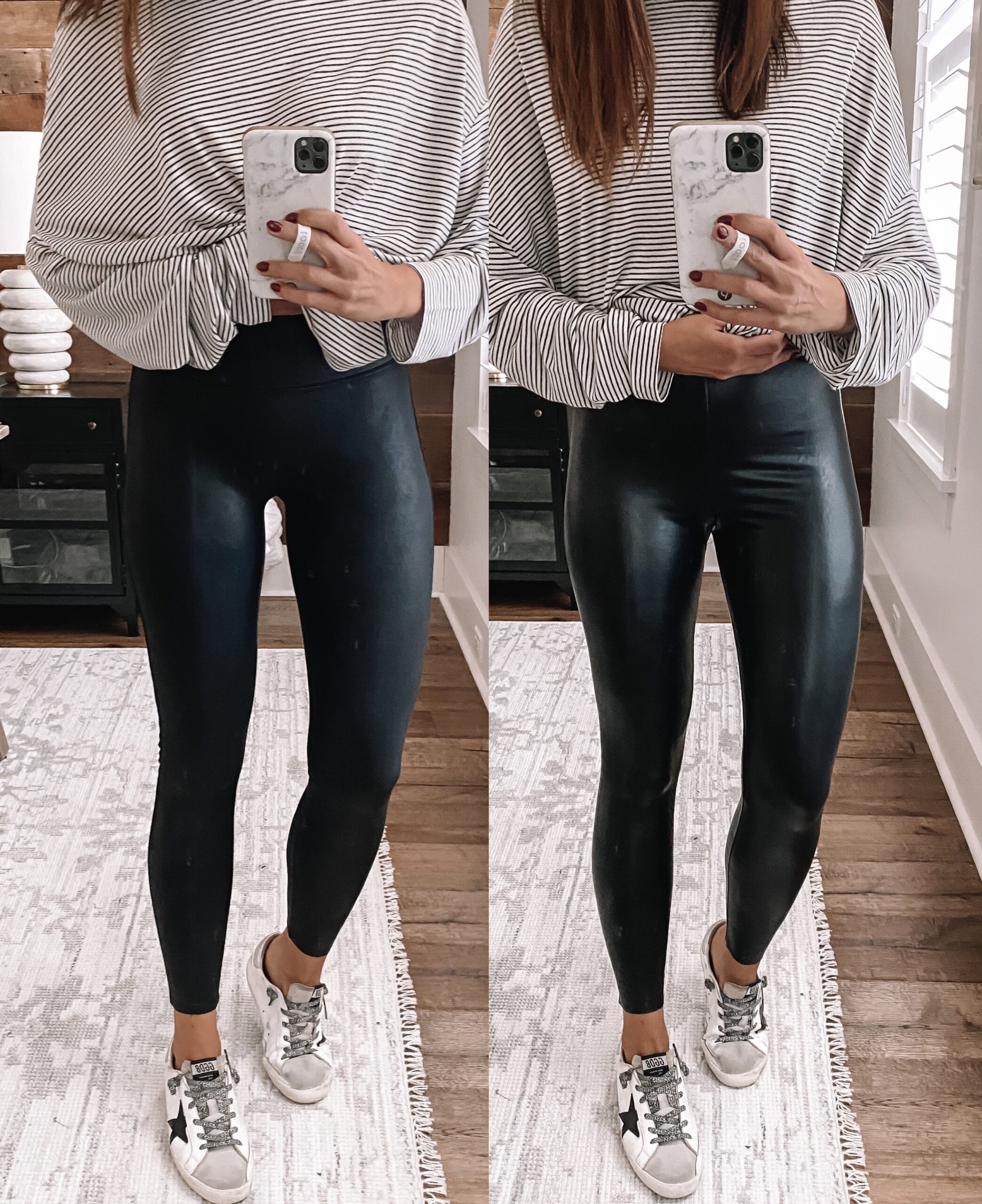 More Travel Outfit Ideas
SWEATER // JEANS // BAG // SHOES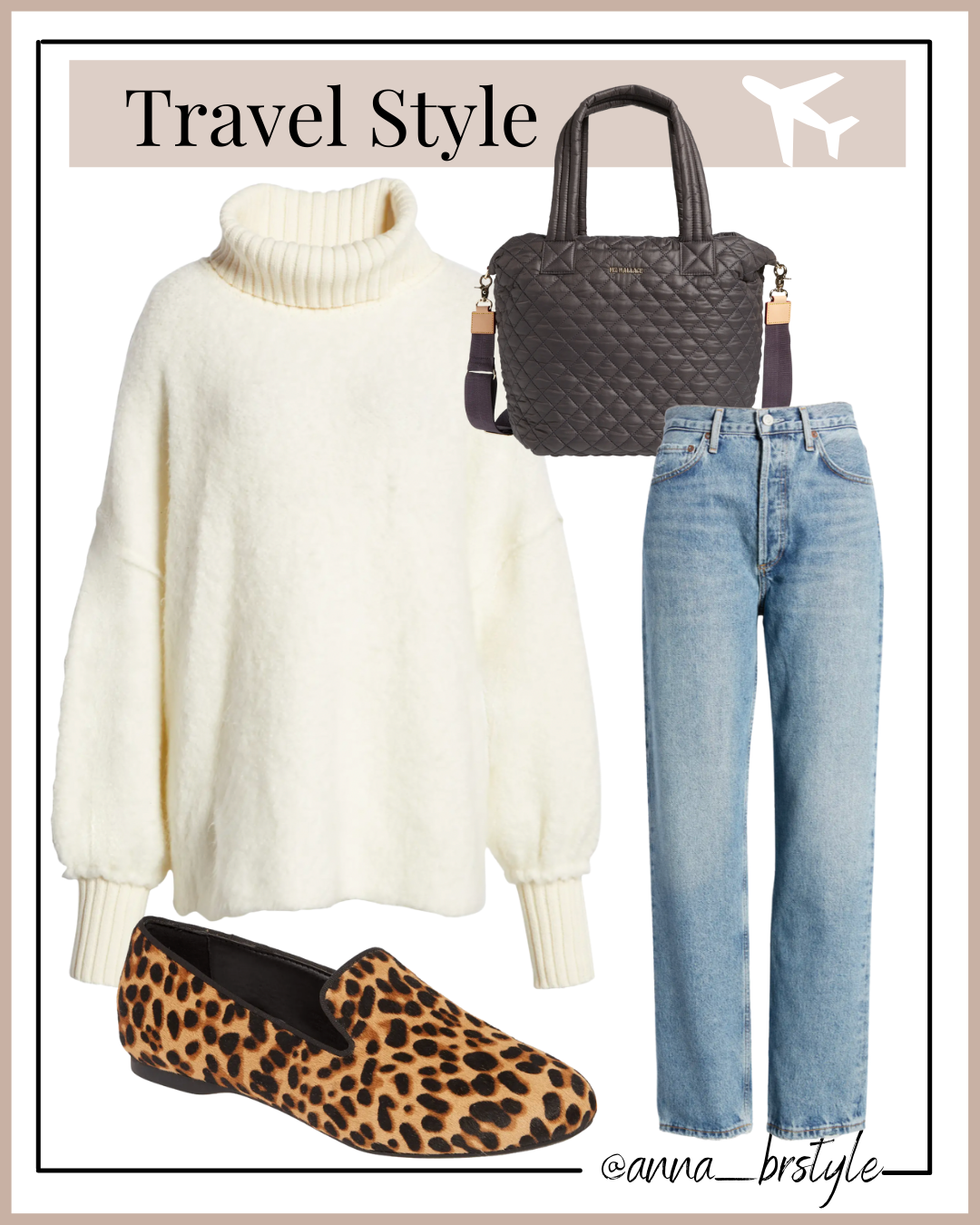 COAT // TUNIC // LEGGINGS // BAG // SNEAKERS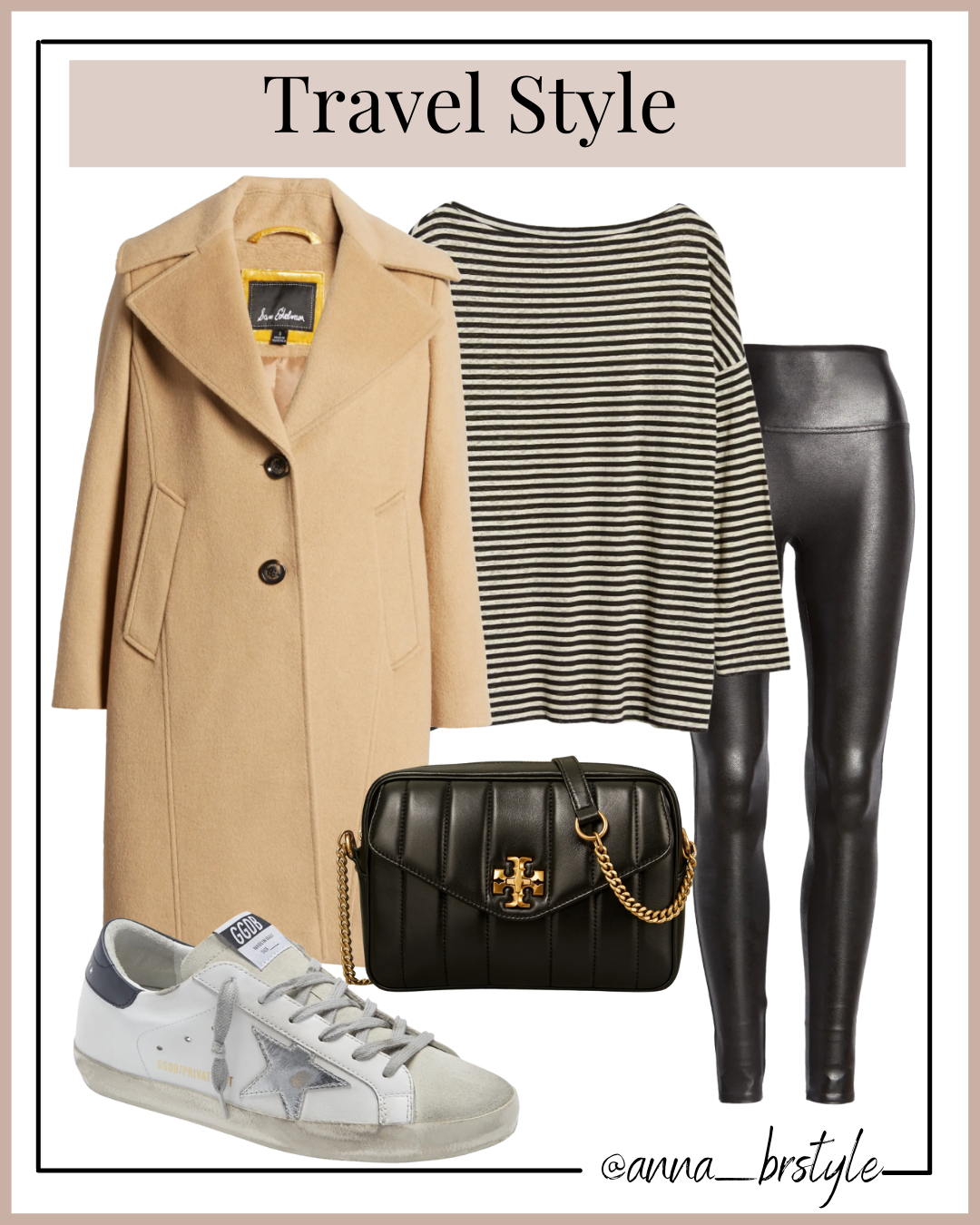 CARDIGAN // SCARF // JEANS // BAG // MULES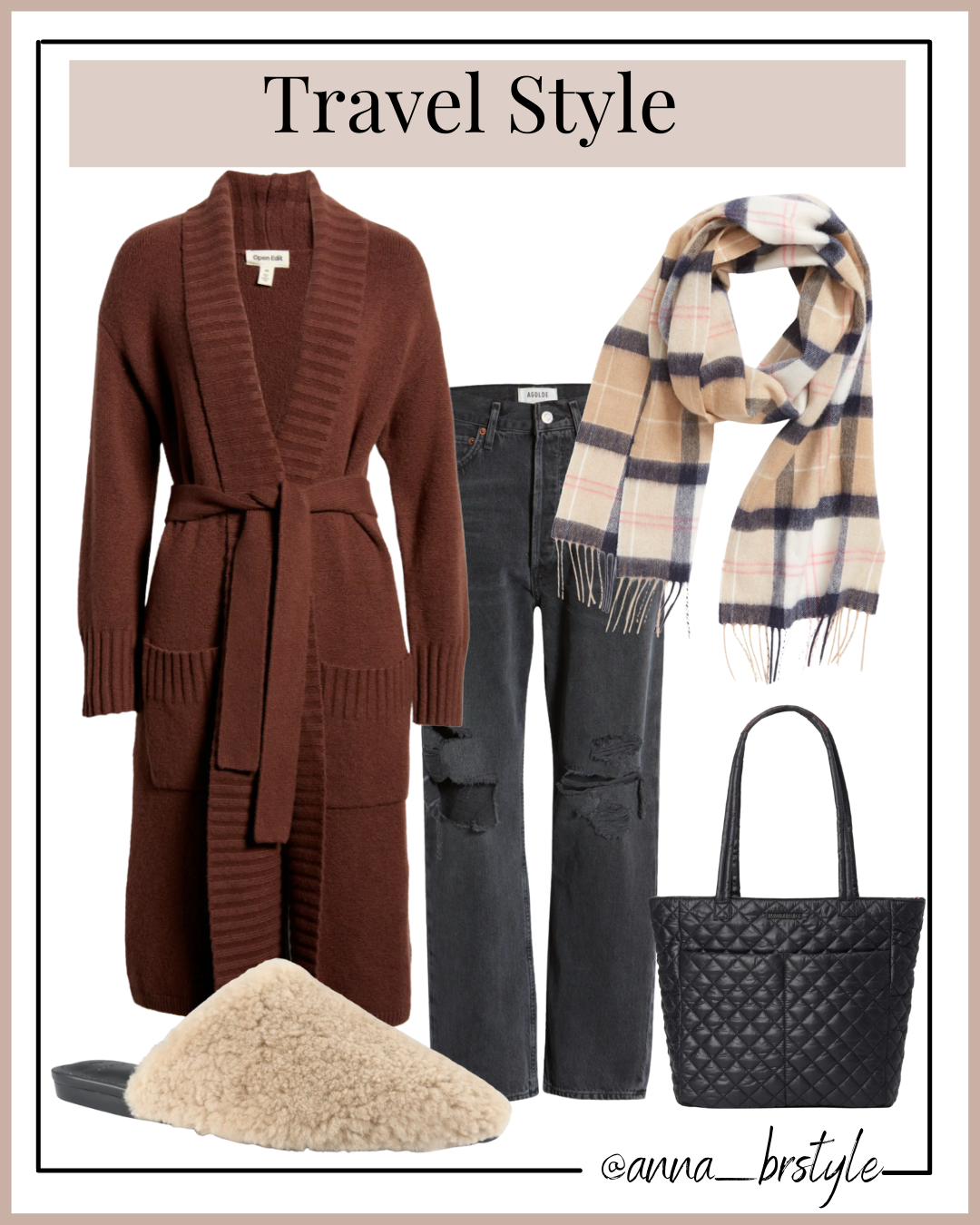 Thank you so much for visiting Blushing Rose Style blog. And very special thanks to Nordstrom for partnering with me on this post. As always, all views and opinions are mine.