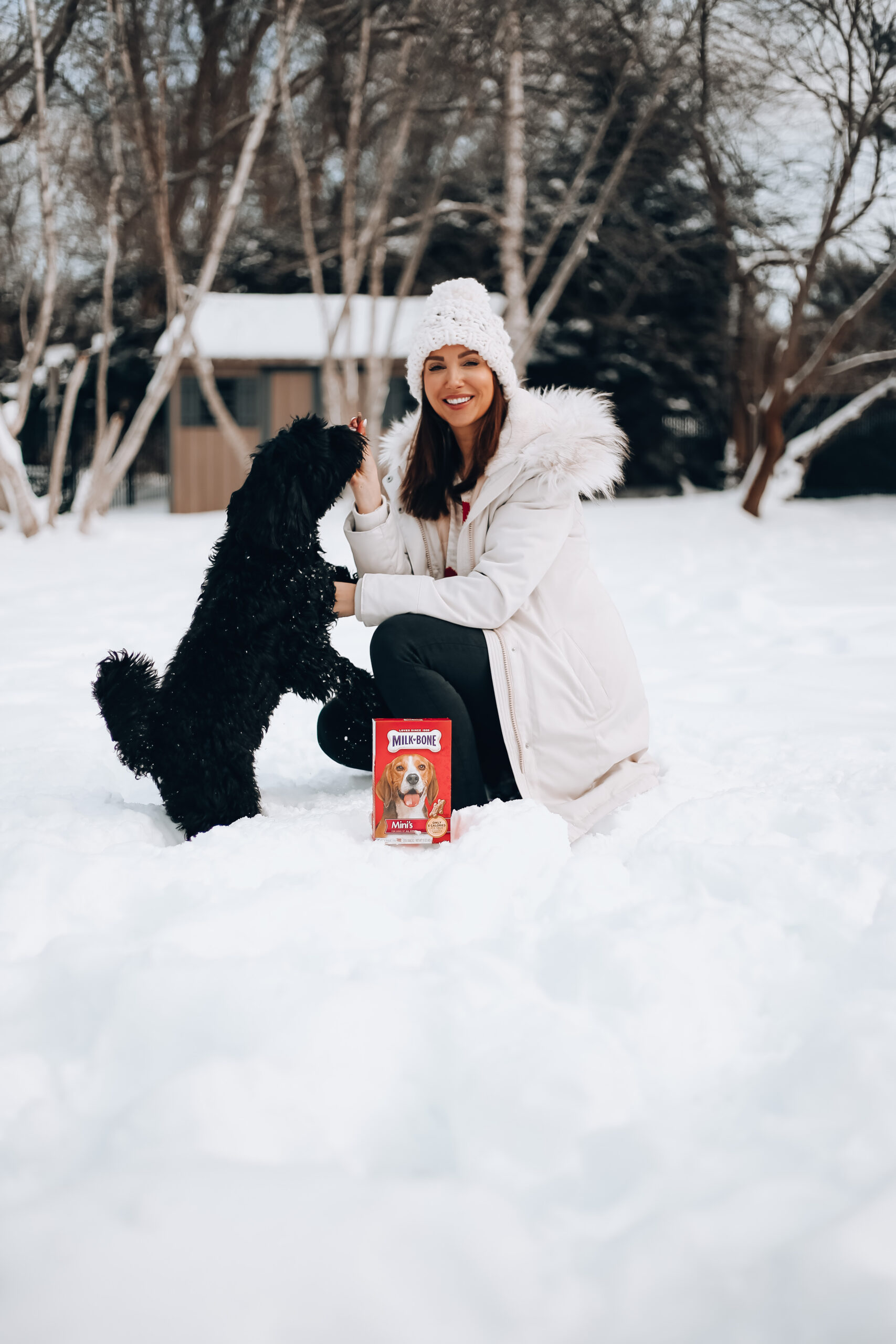 Today's post is all about George – my furry best friend. He has been a part of our family since December 2019 and I don't know how I got this lucky, but he chose me as his favorite human. I may gloat about that here and there. George is a regular on my IG stories, and I often get asked about his breed, personality, and size. So I thought it would be fun to share some FAQ about George.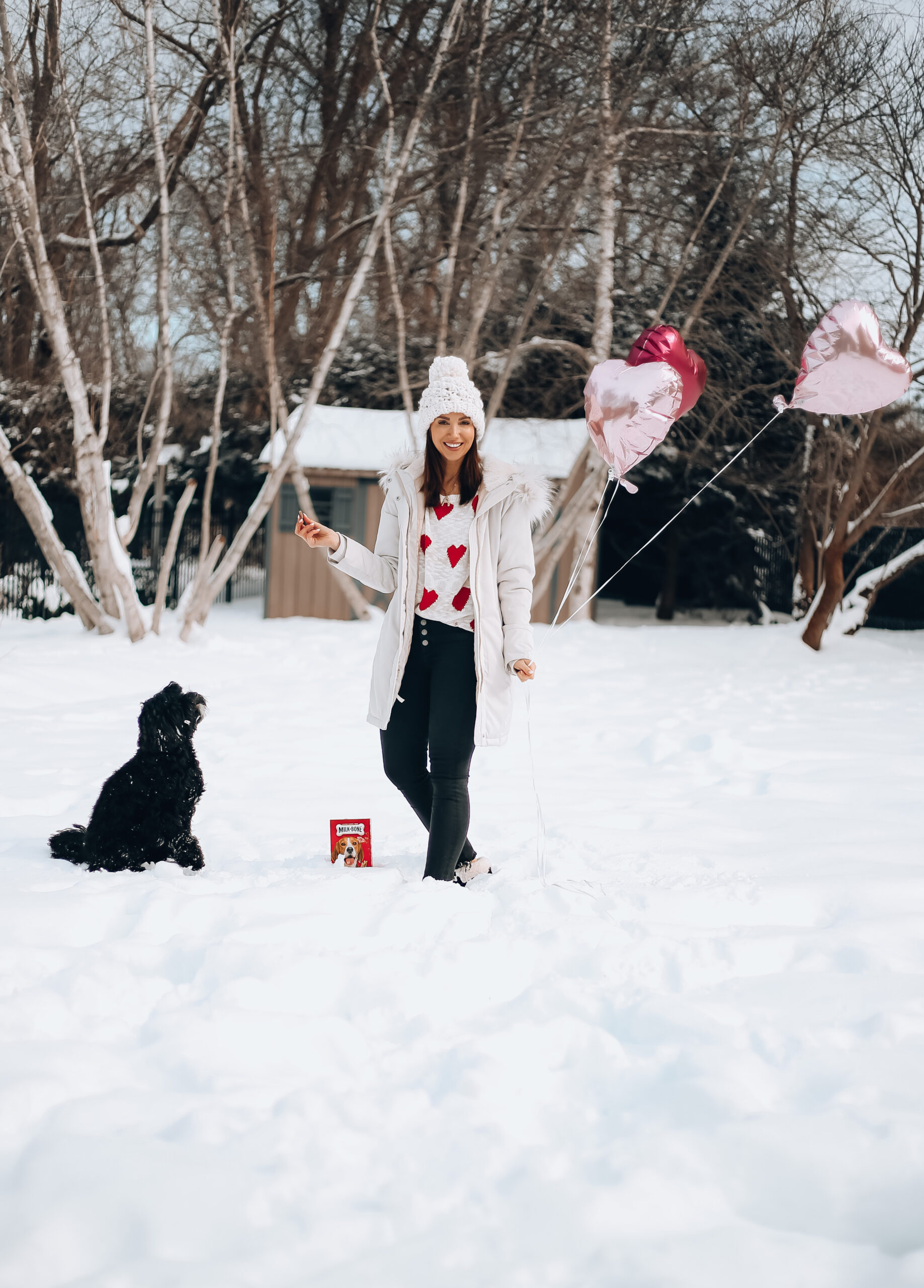 Breed: George is a cavapoo. A mix of Standard Poodle and King Charles Cavalier. To be honest I had no idea what a cavapoo was before we got George.
Weight: We were told he would be 12-15 lbs full grown, but he is a whopping 25 lbs now.
Shedding: This is probably the most asked question. George doesn't shed! Which I love tbh.
Grooming: Since he has the poodle hair, he does require regular grooming. We like his coat to be medium length so he gets a bath & haircut every 4 weeks. If we cut his hair shorter, we could stretch it to every 6-8 weeks.
Personality: In one word AMAZING! I seriously could not ask for a better family pup. He is super playful (probably more than we expected) but also loves to sleep and snuggle. He is great with kids, especially Grant. Grant is a wild child and George loves a good tug of war haha. It's so funny, John and I often say that George is a dog version of Grant (if you're new around here, he is my 5 year old son). Grant calls him his little brother, it is just the cutest thing. Can I just tell you I often call them by the wrong names haha … well they both start with G in my defense.
Training: I'll be 100% honest and tell you, we did not train this dog. I think at some point he decided to potty train himself as he gave up hope we would attempt it. He is super smart, and a good listener. And he will do pretty much anything for his Milk-Bone treat.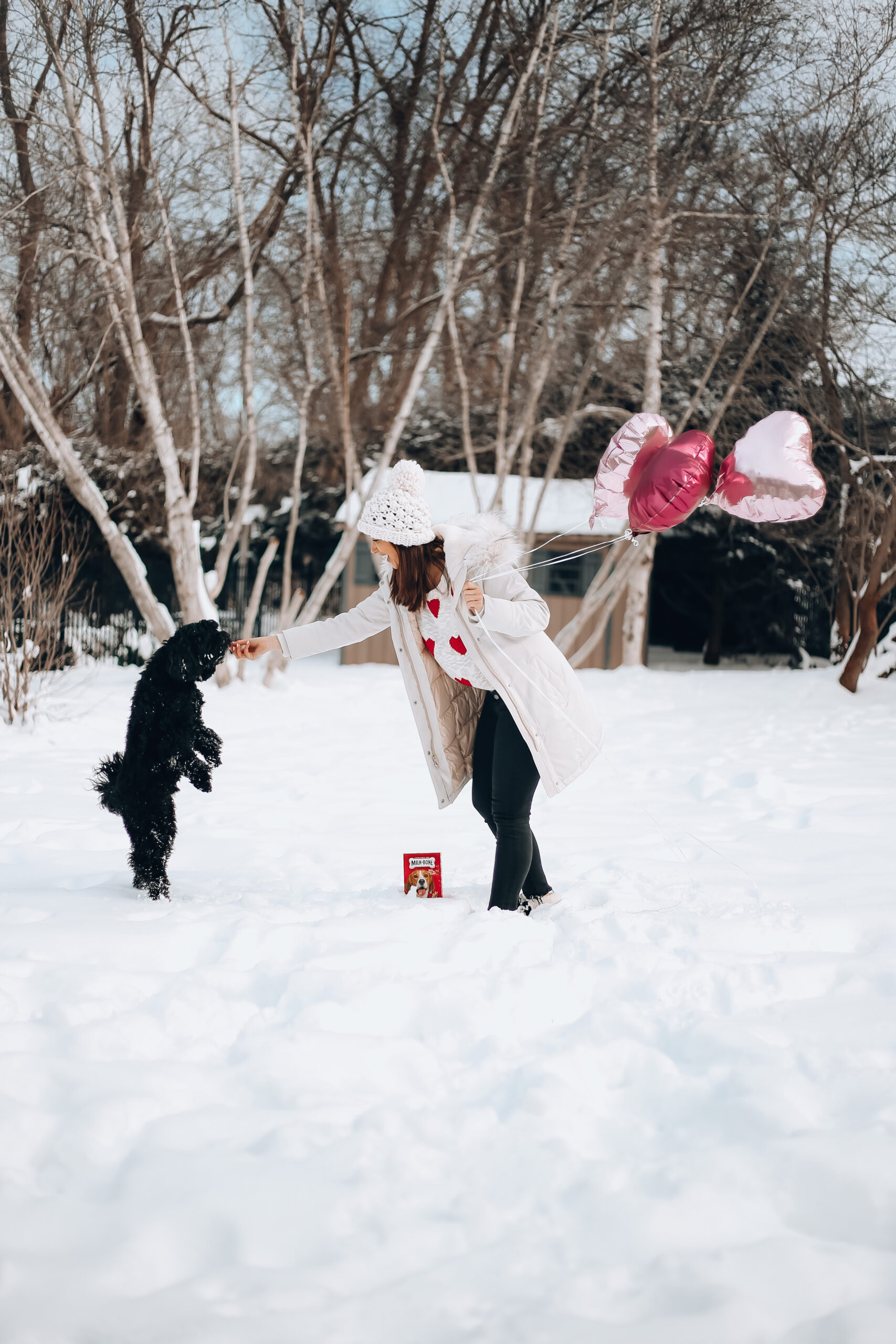 Don't forget Valentine's Day is just around the corner. And George wanted me to remind you to not forget about your pets on this lovely day. phentermine online maryland https://waldofleamarket.com/ where can i buy phentermine for weight loss It is no secret I love shopping at Target. From my weekly Target fashion finds, to my private Target Facebook group ,I am here for all the #targetdoesitagain goodies. And during my weekly trips, where you know I am just stopping to get some milk (WINK WINK) I usually end up buying something from every department, and for everyone in the family including George. Whether it's a new toy, cute collar or his favorite treats. Target has something for everyone in your home.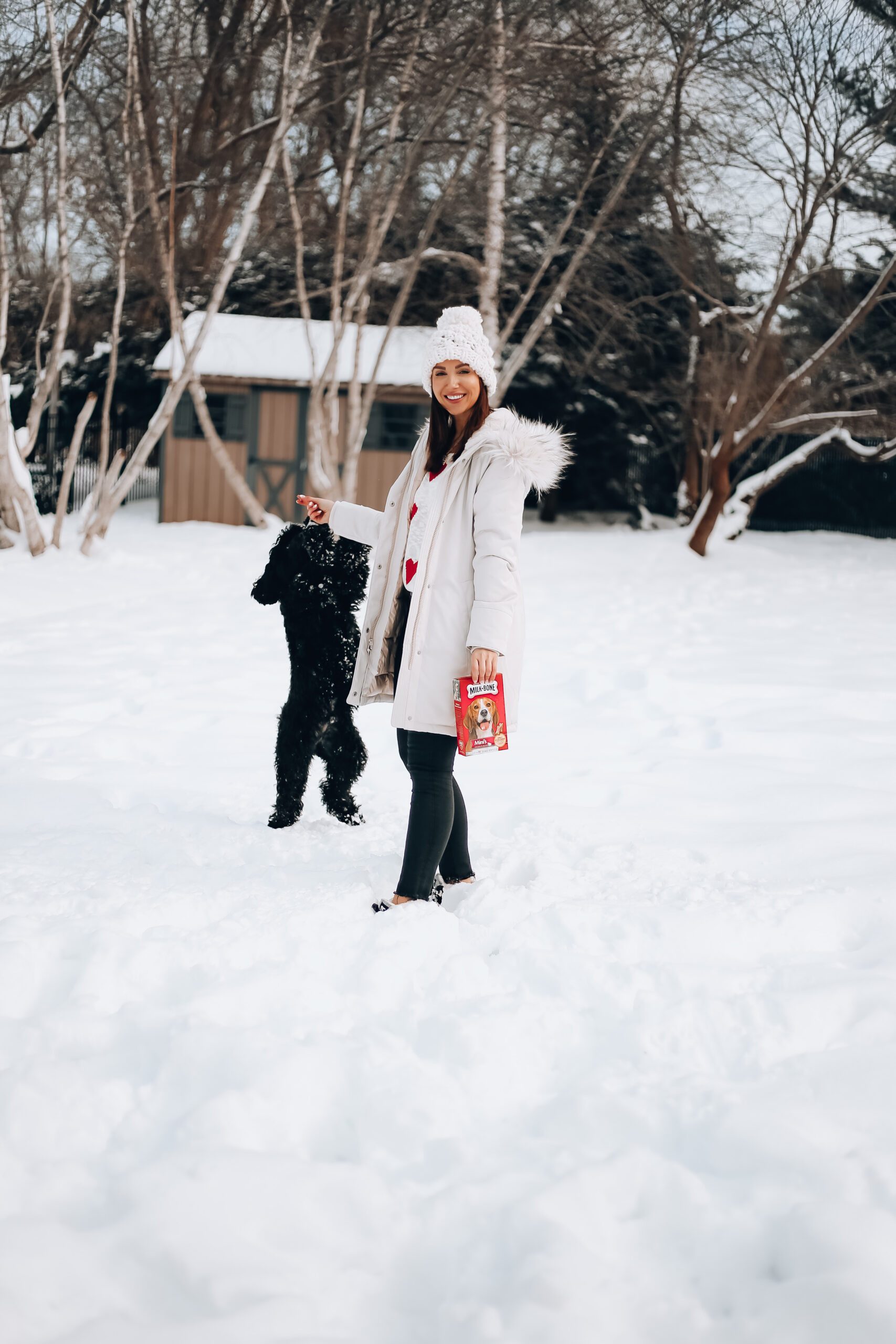 I have been spoiling George with his favorite Milk-Bone treats. And they have fun new arrivals HERE and HERE just in time for V-Day. Linking them here for you, if you want to grab some for your pup.

Thanks so much for visiting Blushing Rose Style blog. And very special thanks to Target for partnering with me on this post. As always, all views and opinions are mine.