Five new finds I am totally swooning over – NEW Friday Five is here.

Vuori Performance Joggers
I finally decided to try the famous Performance Joggers from Vuori. Let me just tell you, these are worth the hype. They are so stretchy, buttery soft… and pretty much make you want to swear off wearing any other pants haha. Get them, you will love them. I was also thinking I may need to order the jumpsuit version.
COZY SHERPA // LONG SLEEVE TEE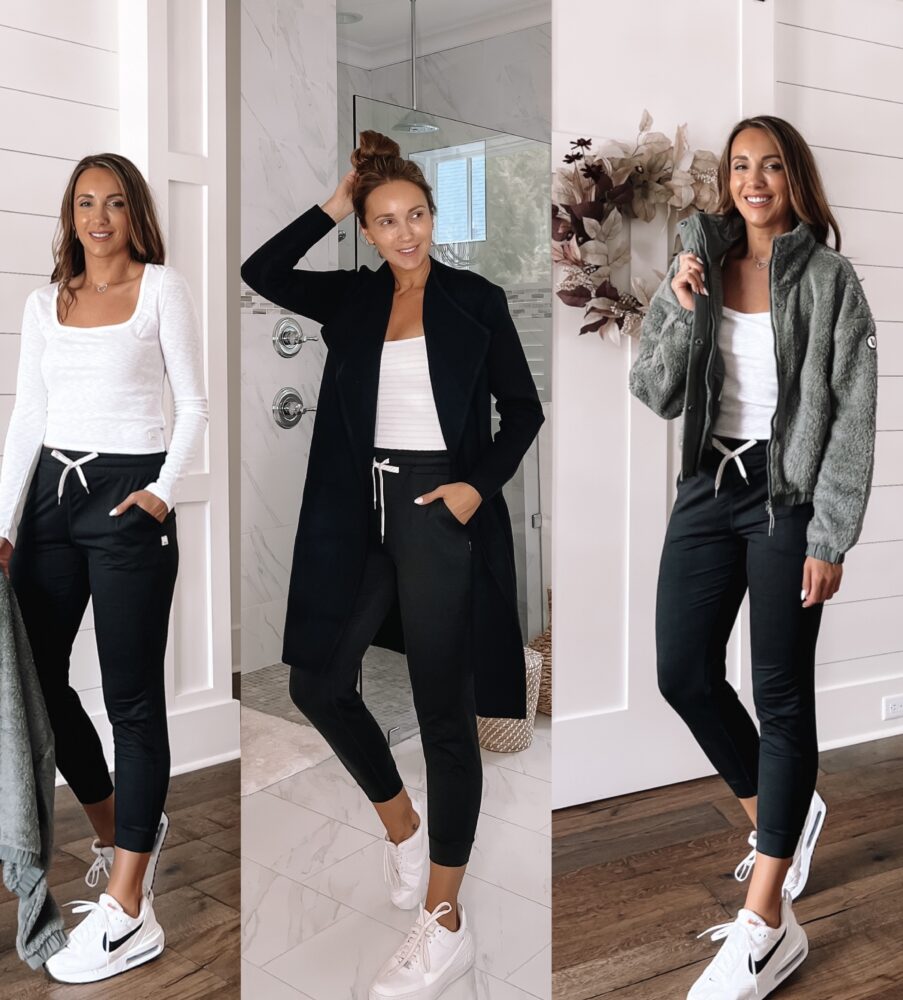 Chocolate Caramel Dipped Apples
I order Mrs Prindable's Apples all the time, these are hands down the most delicious candy apples, and my entire family looks forward to these. Even John, he is the definitely the one with sweet tooth in the family, but also the food critic of the bunch haha. The deal is so good – 10 for $34.98 and if you spend over $35 use code OFFER for additional savings. I just ordered 2 boxes.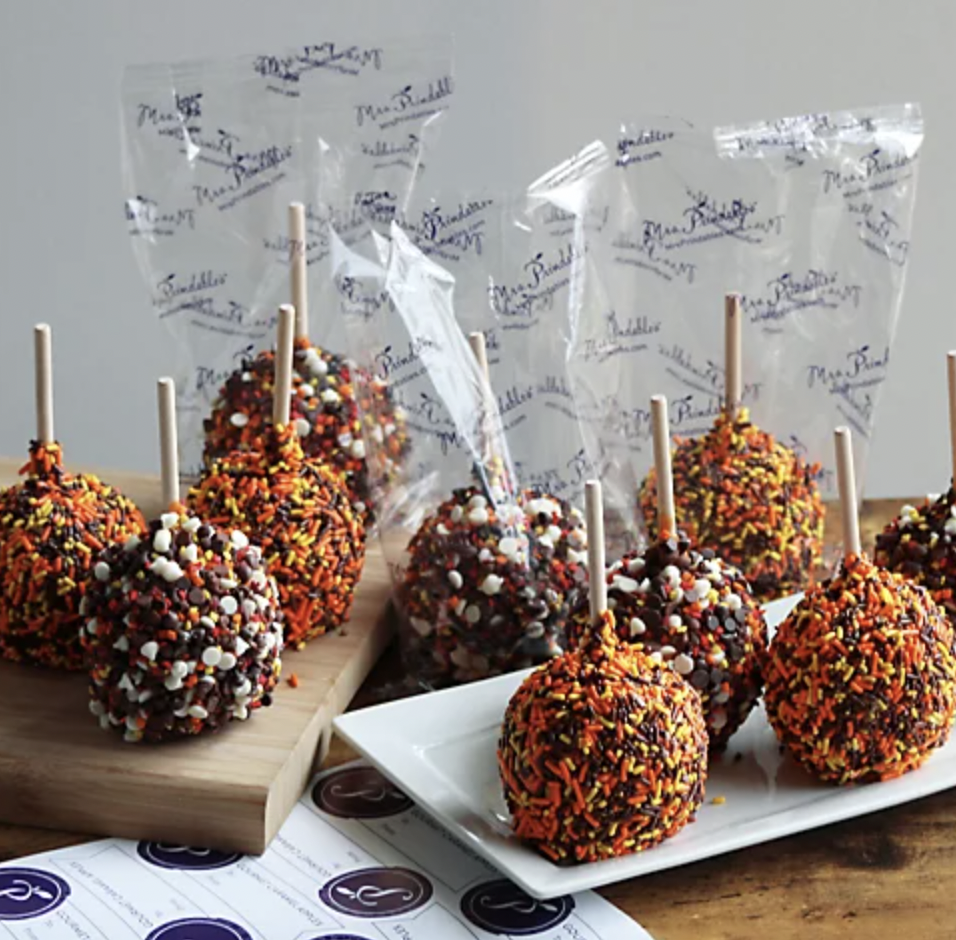 BeautyBio GloFacial
I love getting Hydrafacials, they make your skin smooth, soft and glowy. Now I am able to do it at home. I use this tool 2-3 times per week, for just a few minutes. My favorite part (and the yuckiest one) is seeing all the gunk coming out. So satisfying. It is on sale, today only.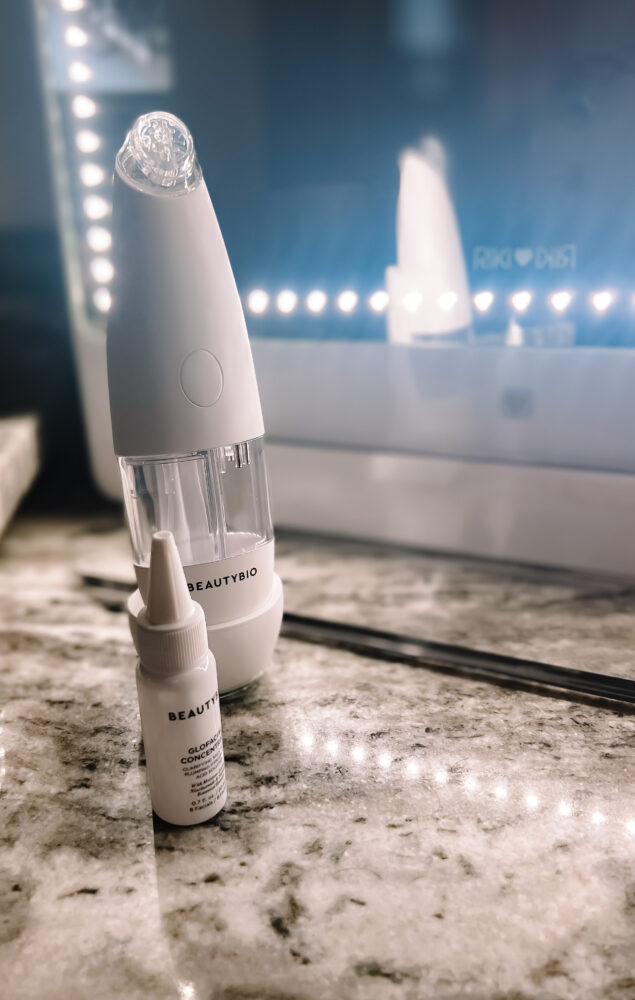 Spanx Strapless Bra
The most asked question on the blog and social channels "what bra are you wearing with this top", or "what's your favorite strapless bra" – the Up for Anything from Spanx is my absolute favorite. Stays in place, super comfy- you don't feel like you need to rip it off by the end of your day haha. BTW my code has been deactivated use ANNAMXSPANX to save.
Haverdash
If you haven't heard of Haverdash, I got you. It's a service, that allows you access to a virtual closet, you borrow pieces, wear them and send them back. I love it because it's great for special events, everyday outfits and they also offer maternity styles. I so wish it was available when I was pregnant. It's $59 a month, you get 3 pieces at a time. Send back as often as you wish, no need to dry clean – just send back in the provided bag. You can get the first month free with code BLUSHINGROSE using this link. Here are some outfits I borrowed from Haverdash .
BURGUNDY DRESS // FLORAL DRESS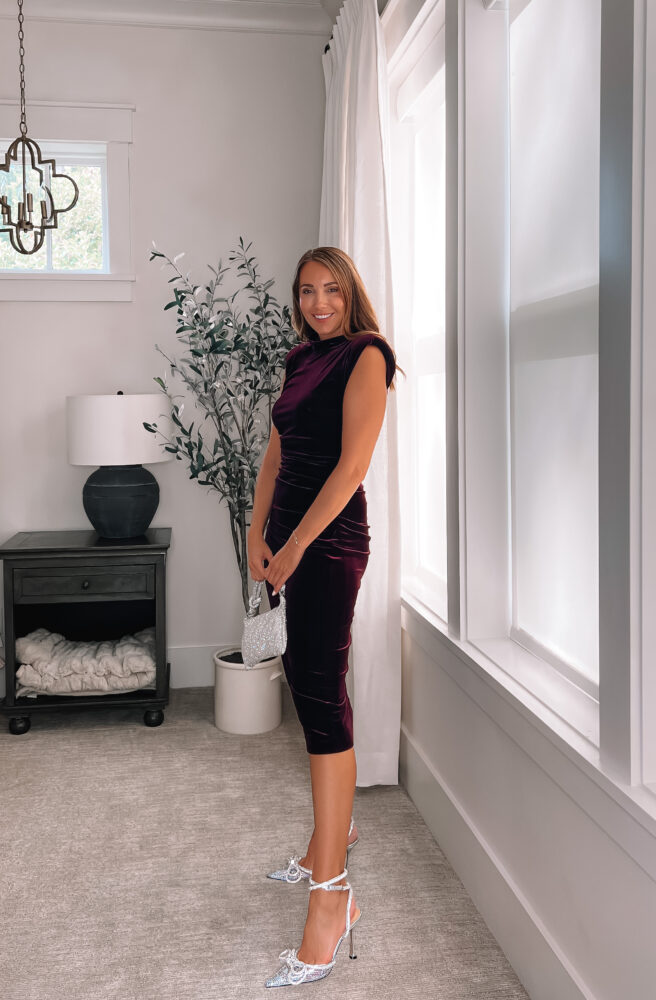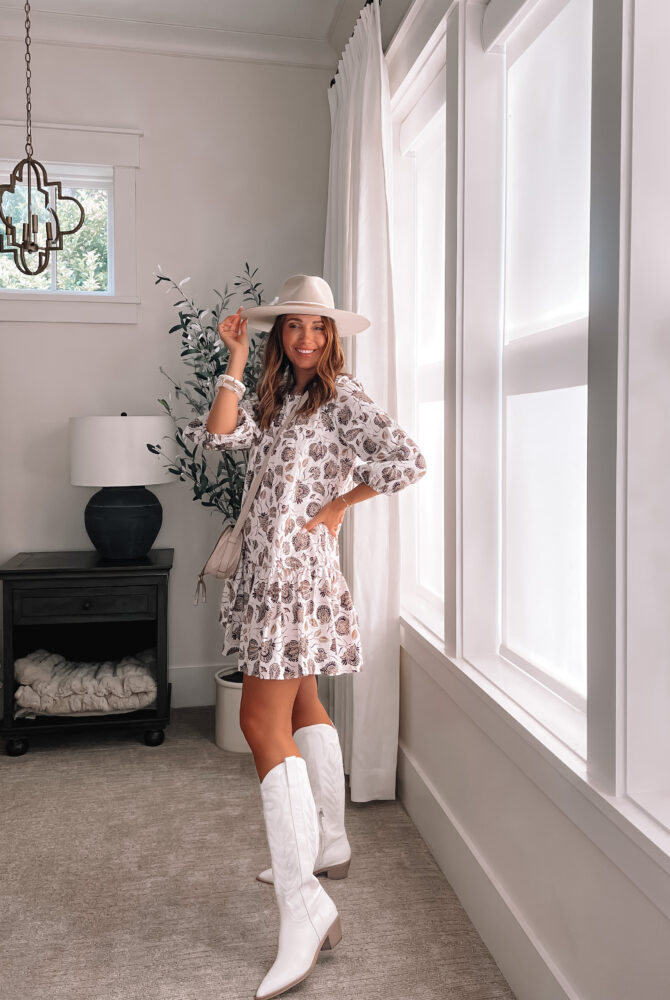 Thank you so much for visiting Blushing Rose Style blog and your support.