Happy Monday girls. Today is not just a regular Monday, it's Green Monday!  We are two weeks away from the holidays and if you are a last minute shopper like myself, there is no better day to snag these last minute gifts. There are many sales happening today  and one of my favorite skincare brands Colleen Rothschild is offering 30% OFF site-wide (today only) with code GM2019. I have been using Colleen Rothschild products for years now and to be honest 30% off is one of the best offers I've seen. It is the perfect time to re-stock on your skincare favorites, try something new or buy a gift for another gal in your life. I am rounding up my favorites from the brand below.

Quench and Shine Restorative Mask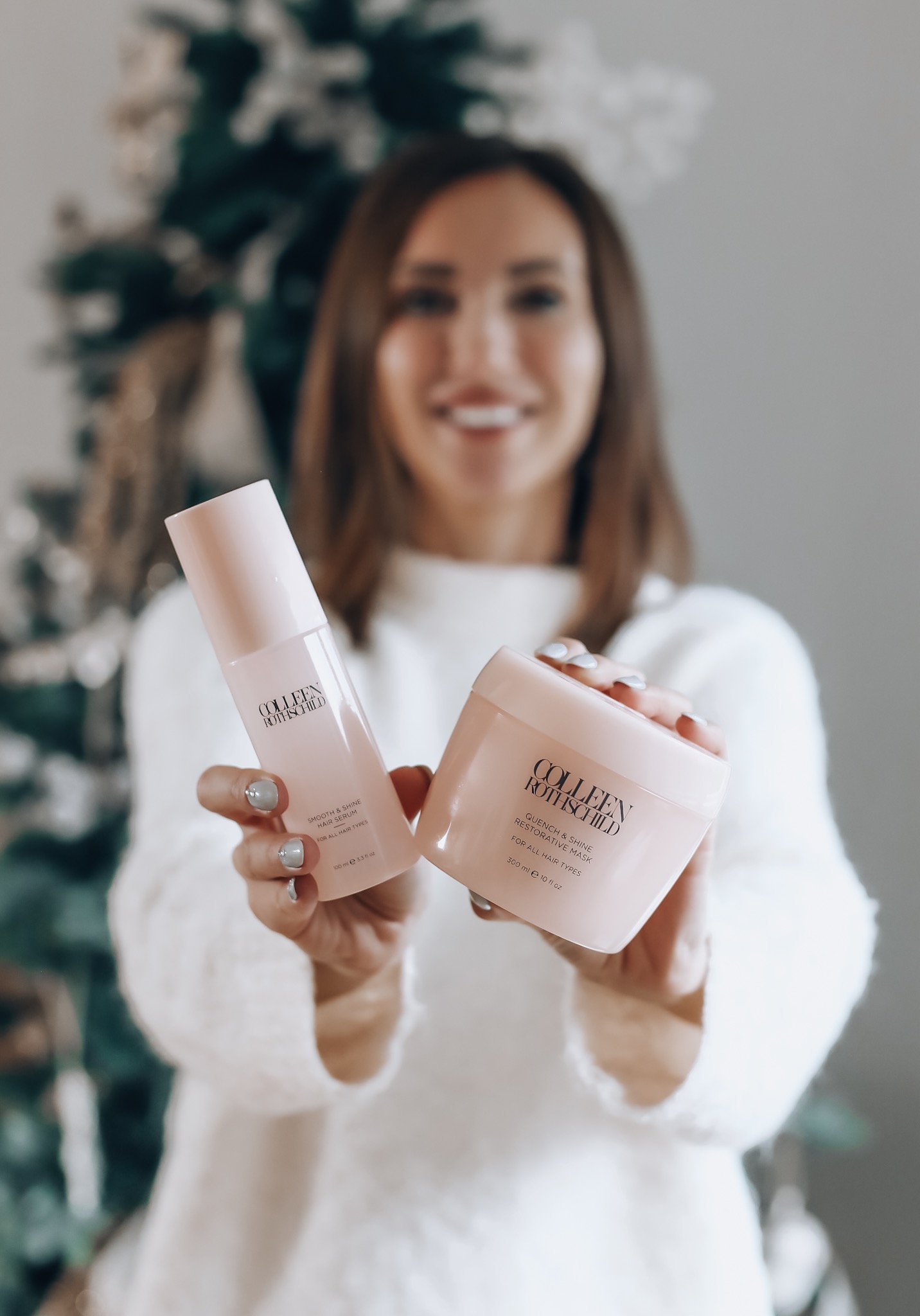 I have been a loyal user of the Quench and Shine Restorative Mask since it launched in April. It is hands down the best hair treatment I have ever used. It makes your hair shiny and smooth. You can use it on a weekly basis or in place of the conditioner. The generous size tub will last you for months. I have to admit over the summer I was kind of lazy with my hair and I didn't use the mask as often. I could definitely see the difference in my hair. It was not as shiny, so during my last salon visit, I decided to chop it off! Fresh hair, fresh start, I am committed to healthy hair routine and the mask is back in my routine. Grab it on sale, or better yet, grab one as a gift!
Smooth and Shine Hair Serum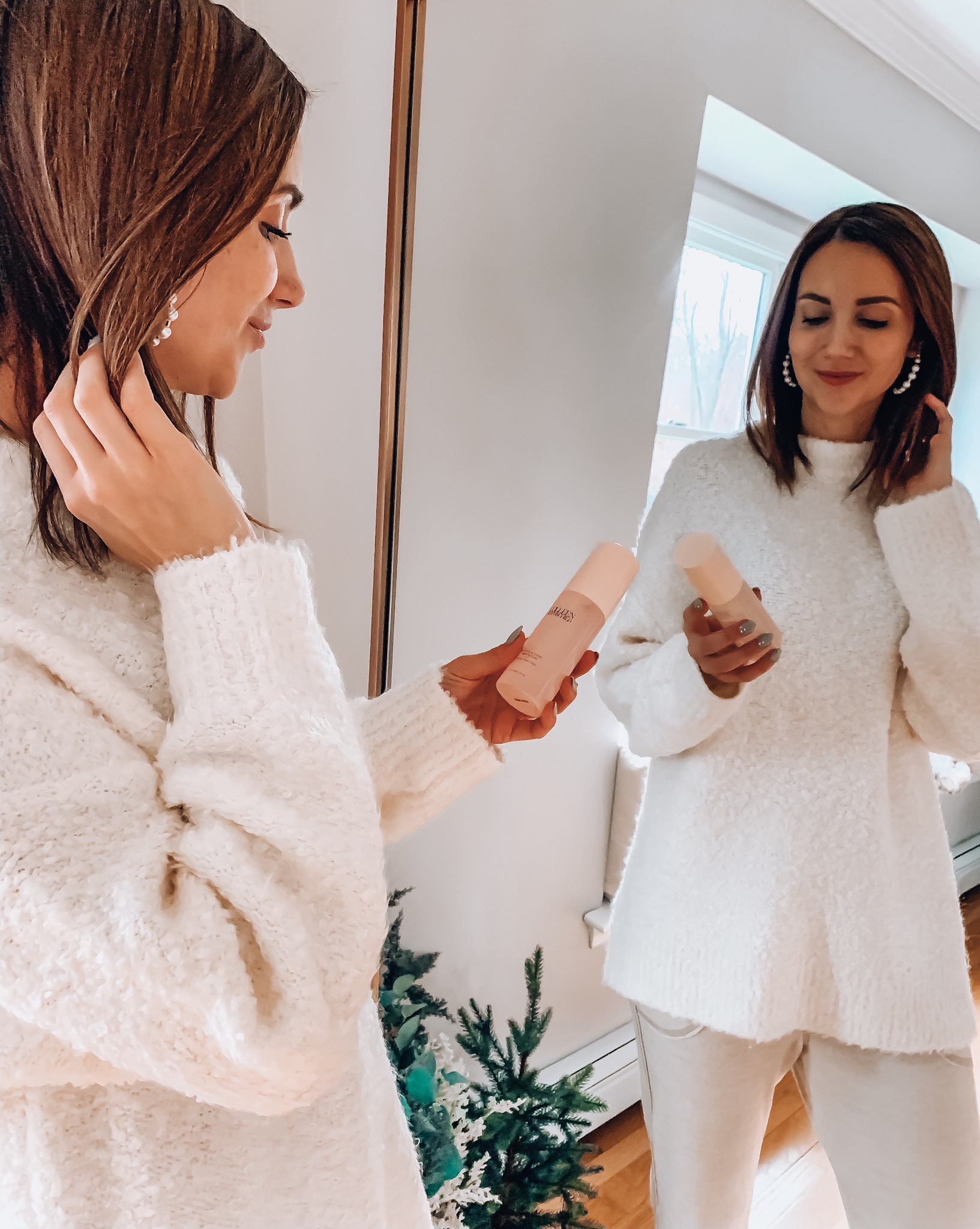 The Smooth and Shine Serum goes together with  the hair mask like PB and Jelly. I use it on damp hair (add few drops to the blow out cream) and then again on the ends after I am done styling my hair. I also use it to tame flyways.
Creamy Oil Body Wash in Honey Vanilla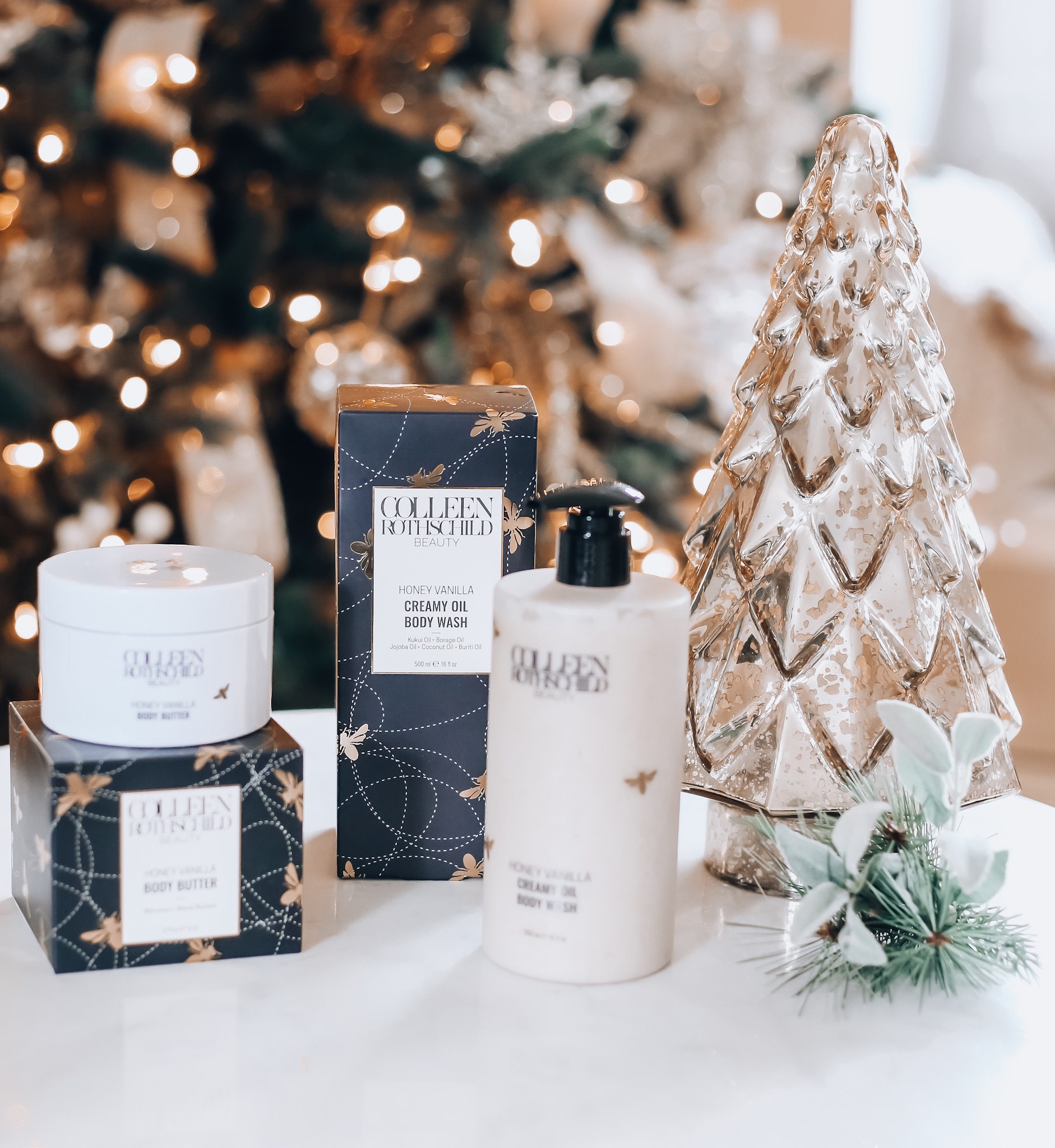 Creamy Body Wash In Honey Vanilla  – OMG girls! This is my favorite body wash ever. It is so creamy and moisturizing leaving your skin so soft. Blend of shea butter, oils and botanicals does your skin good!  And I wish I was a skilled writer to describe how amazing the scent is. You'll just have to trust me on that one! Try it, you will love it. Plus I think this makes one  amazing gift!
Body Butter in Honey Vanilla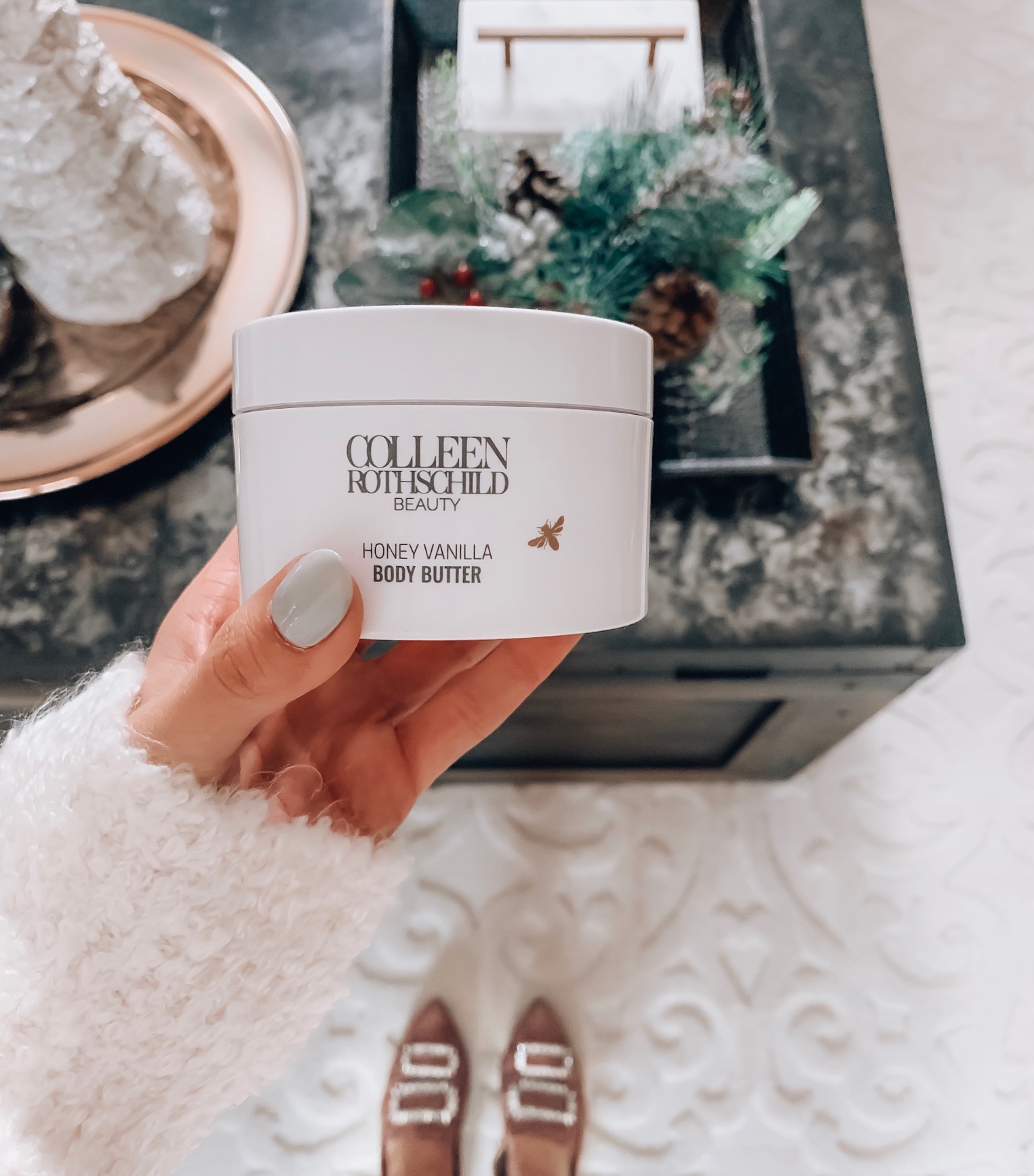 Body Butter in Honey Vanilla. Same heavenly scent as the body wash. I love the light whipped texture of this body butter. Blend of five different oil simply melts into your skin. It absorbs well (and fast) without leaving it greasy. Must try!
Face Oil No9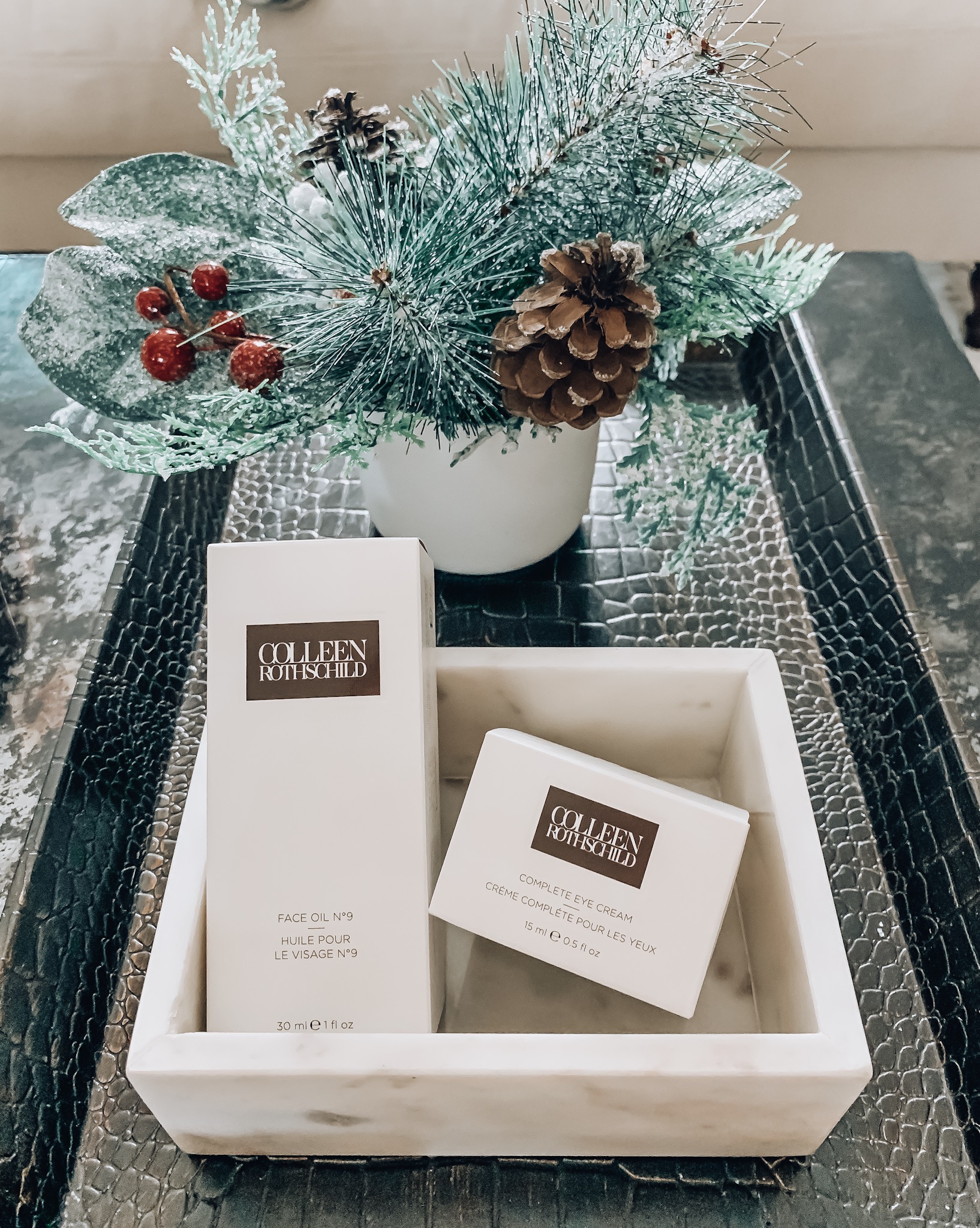 Face Oil No9 has been a part of my daily skincare regimen for several years now. Let me start by saying I have sensitive, breakout prone skin. Face oils used to terrify me… I could only imagine clogged pores and breakouts. But I am happy to report Face Oil No9 has been so good to my skin. No sensitivity, breakouts just beautiful glowy skin. I use it almost daily in the colder months, either in the morning under my day time cream or at night after a serum. Every gal needs this in her life!
Complete Eye Cream
I have been using the Complete Eye Cream for almost a year now. It absorbs well and creates a beautiful base for your  makeup. The skin around the eyes can be sensitive. I experienced redness and irritations with other brands. The Complete Eye Cream has been perfect for my sensitive skin. I use it in combination with Retinol Supreme Eye Serum.
My Other Colleen Rothschild Favorites

Thank you so much for visiting Blushing Rose Style blog and very special Thank You to Colleen Rothschild and RewardStyle for partnering with me on this post. As always, all views and opinions are mine.