Hi friends. Weeknights can be tough and always feel like a rush when it comes to dinner so I wanted to share my easy and quick Chicken Teriyaki with Broccoli recipe. I make it a couple of nights a week because my kiddos love it. The best part is you can have it on the table in under 20 minutes (from prep to sitting down and eating it) which makes this a great weeknight recipe! And even if you're not a great chef, this is a perfect recipe because the measurements don't have to be exact. You can swap zucchini for another veggie, or more or less – it's up to you.
I am cooking with Our Place Always Pan, which I love and have been using for over a year now. It's a definite staple in my kitchen and pretty much use it every night. If you have been thinking about getting it, I wrote a full review HERE. Our Place is also having a major site wide sale. Save $30 on the Always Pan, $40 on the Perfect Pot and $80 if you buy the bundle. Everything else is marked down. 20% – no code needed!
Easy Chicken And Broccoli in Always Pan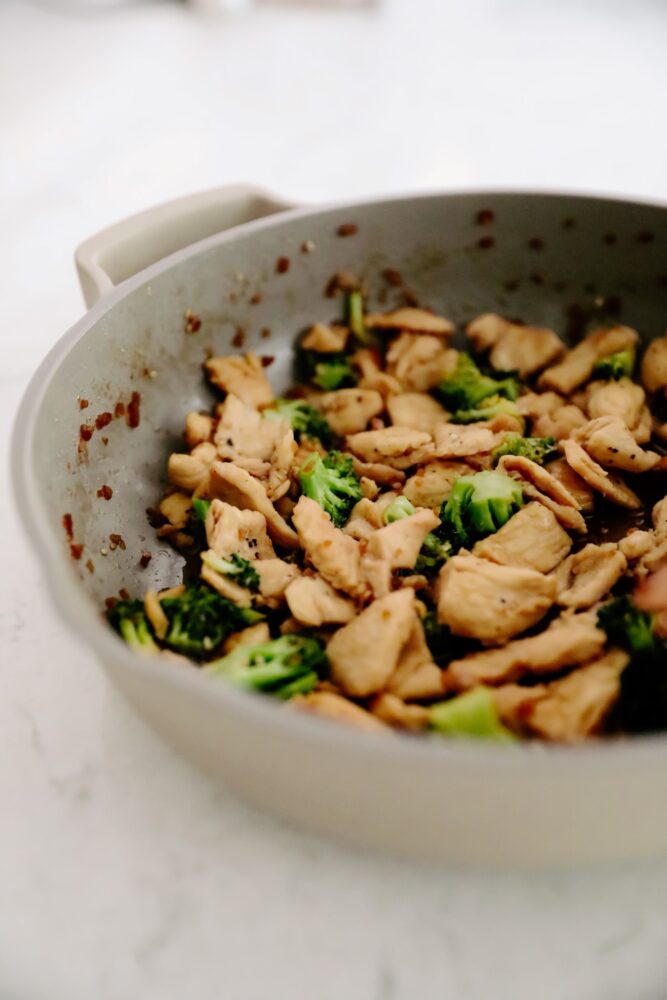 Ingredients
chicken breasts, cubed (I use one pack which is about a 1.5 lbs)
1-2 tablespoons of olive oil
Salt & Pepper to taste
1 head of broccoli
Soy Vay Veri Teriyaki Sauce (add 1/3 – 1/2 cup)
rice (whichever you prefer)
sesame seeds, for garnish
Directions
Heat pan with olive oil on medium to high heat. Chop broccoli florets and chicken. Add chicken and season with salt and pepper. Sauté until chicken is almost cooked through.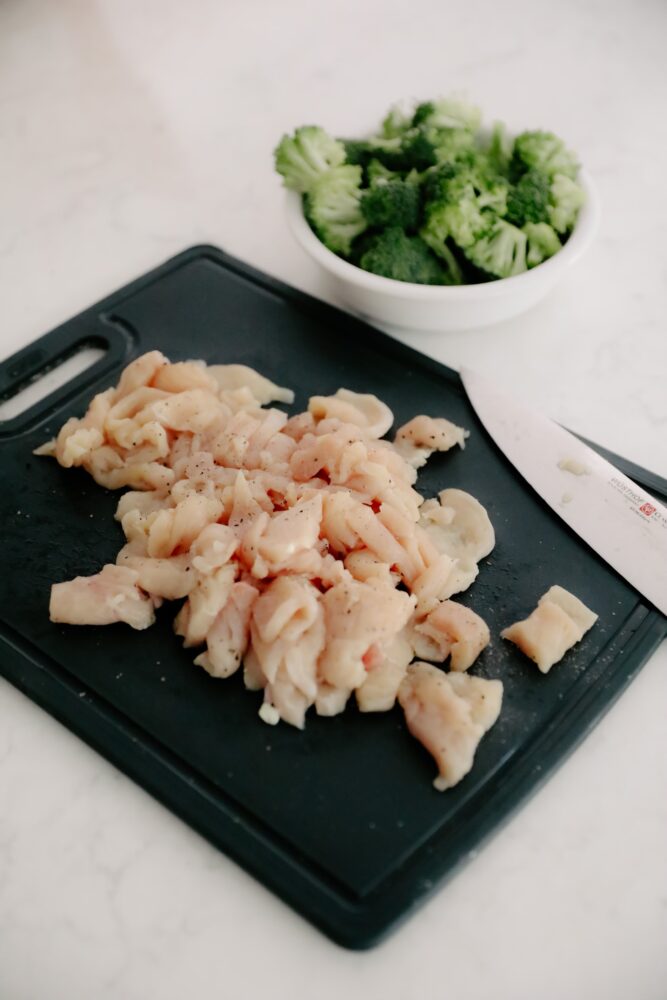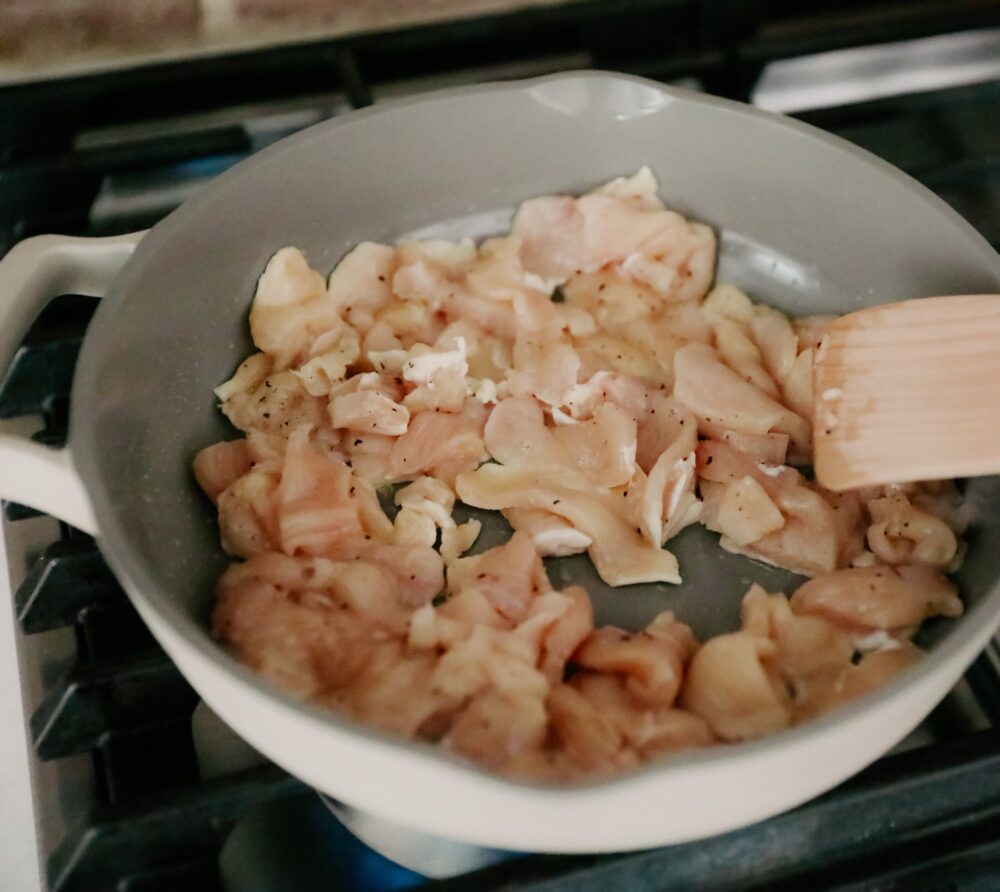 You can add your broccoli in the same pot, but I like to steam mine separately. The Always Pan comes with a steamer basket so you just add water, insert the basket and bring to a boil – cook for four minutes then add to chicken.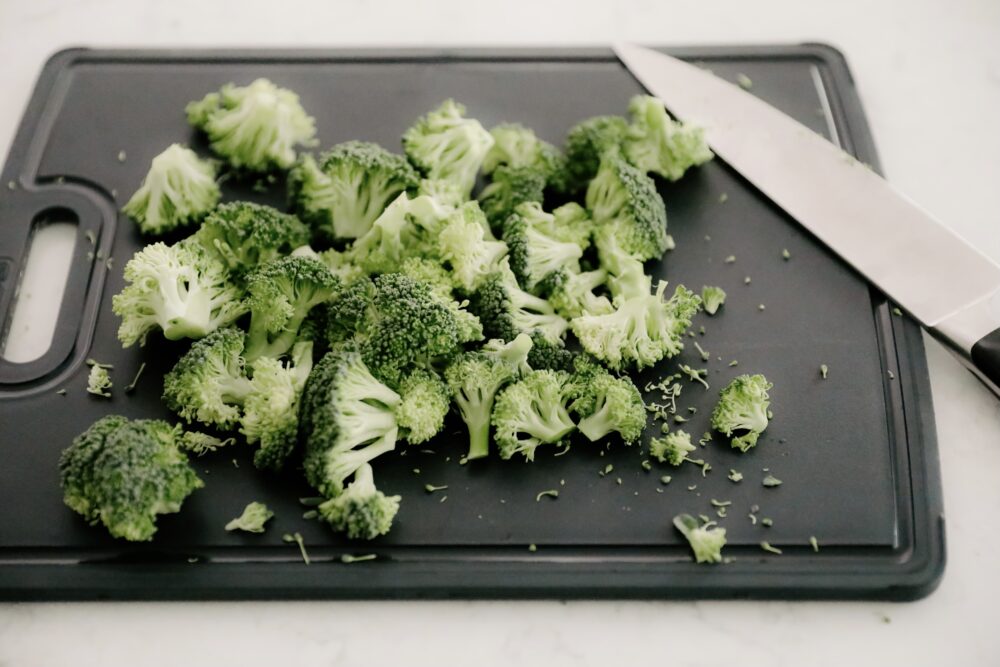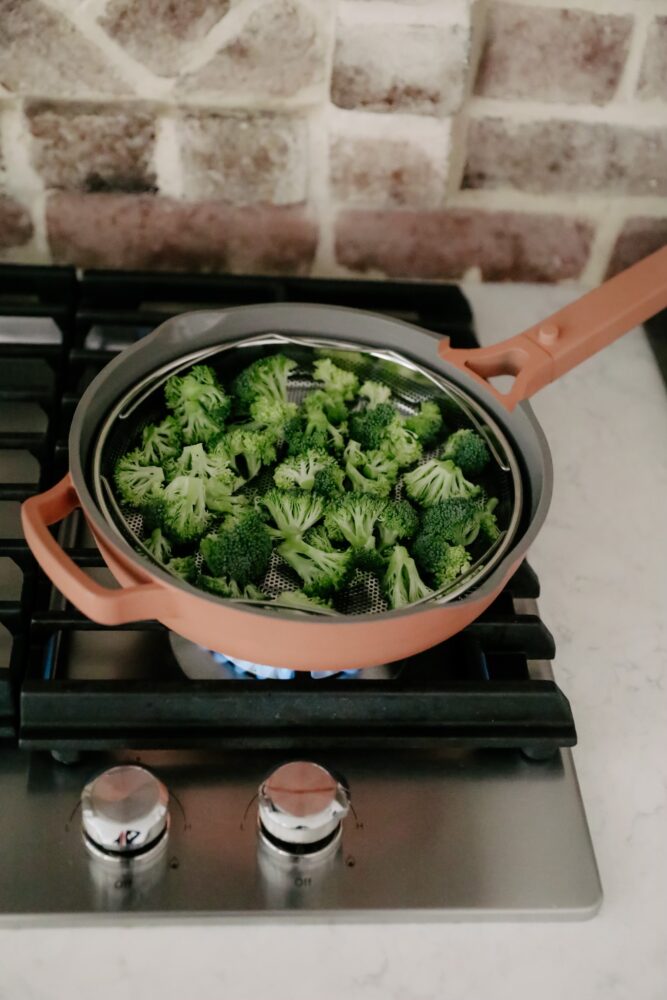 Add your favorite teriyaki sauce (drain the liquid from the chicken before adding sauce). My favorite sauce is Soy Vay Veri Teriyaki Sauce. I add 1/3 – 1/2 cup to taste.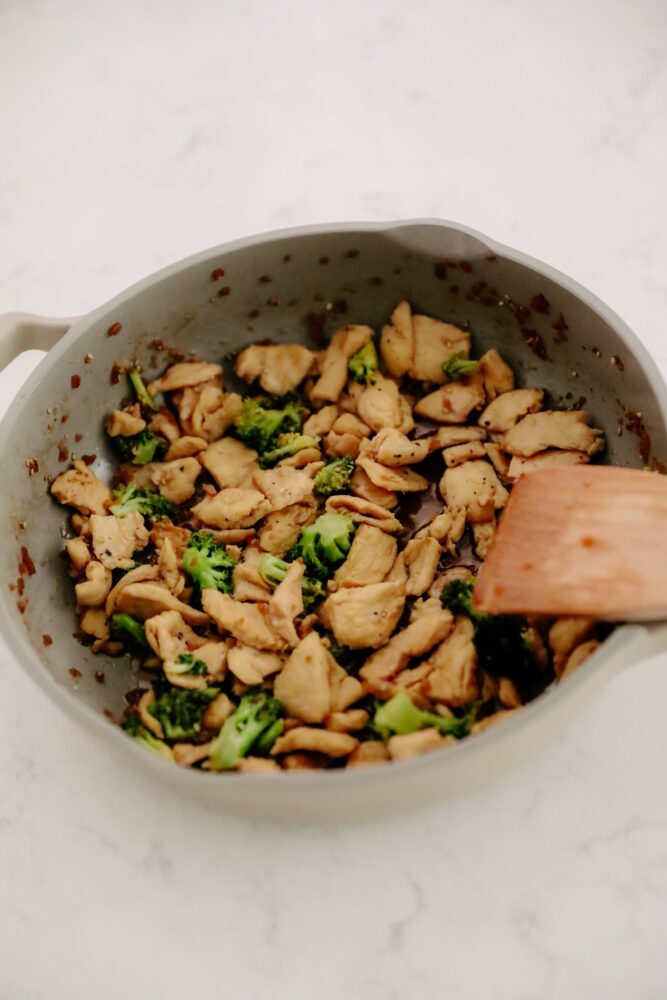 Serve over your favorite rice. Add sesame seeds for extra crunch.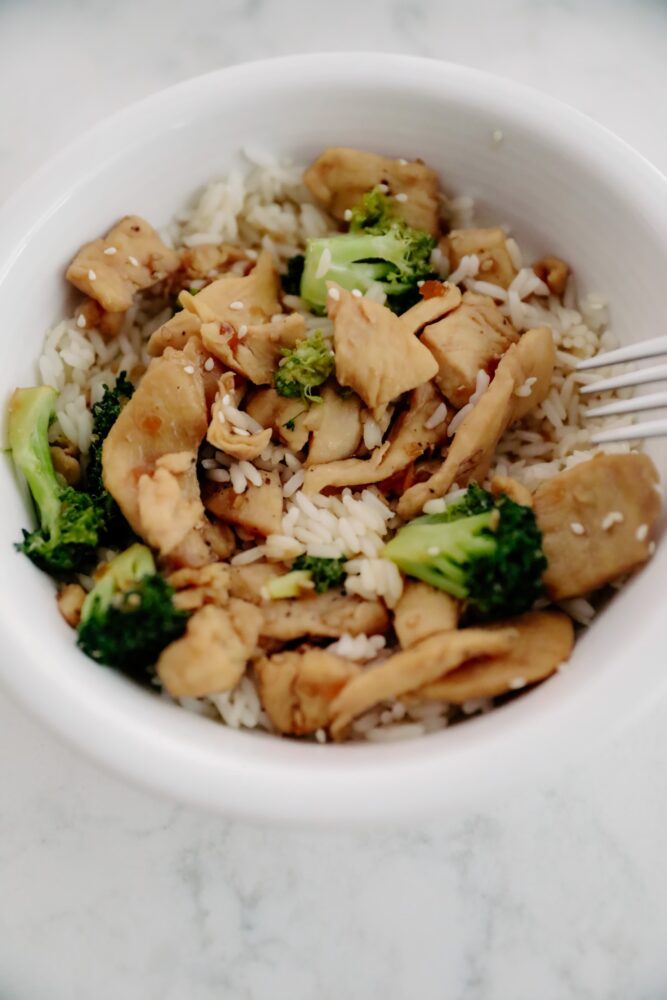 Thank you so much for visiting Blushing Rose Style Blog.