We are finally back home! This was one of the longest vacations I have ever been on. I am such a homebody and I am totally content just staying home. Though I have to admit that Hawaii is breathtakingly gorgeous. Many of you asked why Hawaii… well it was technically John's work trip and we tagged along, and then extended the stay by another week. Today's post was inspired by our travels. I am sharing my favorite and affordable travel beauty essentials. And bonus! Since the weather is slowly changing here in NY, I am also sharing my new favorite lip colors you need this fall. All the goodies I am about to share are from Walmart. I know we all love shopping at Walmart for our household essentials and groceries. But if you have not already, make sure to check out the beauty department here. Your favorite brands available at best prices. Walmart also has a wide selection of products you can't find anywhere else (see all the exclusive beauty must haves HERE).
Travel Beauty Essentials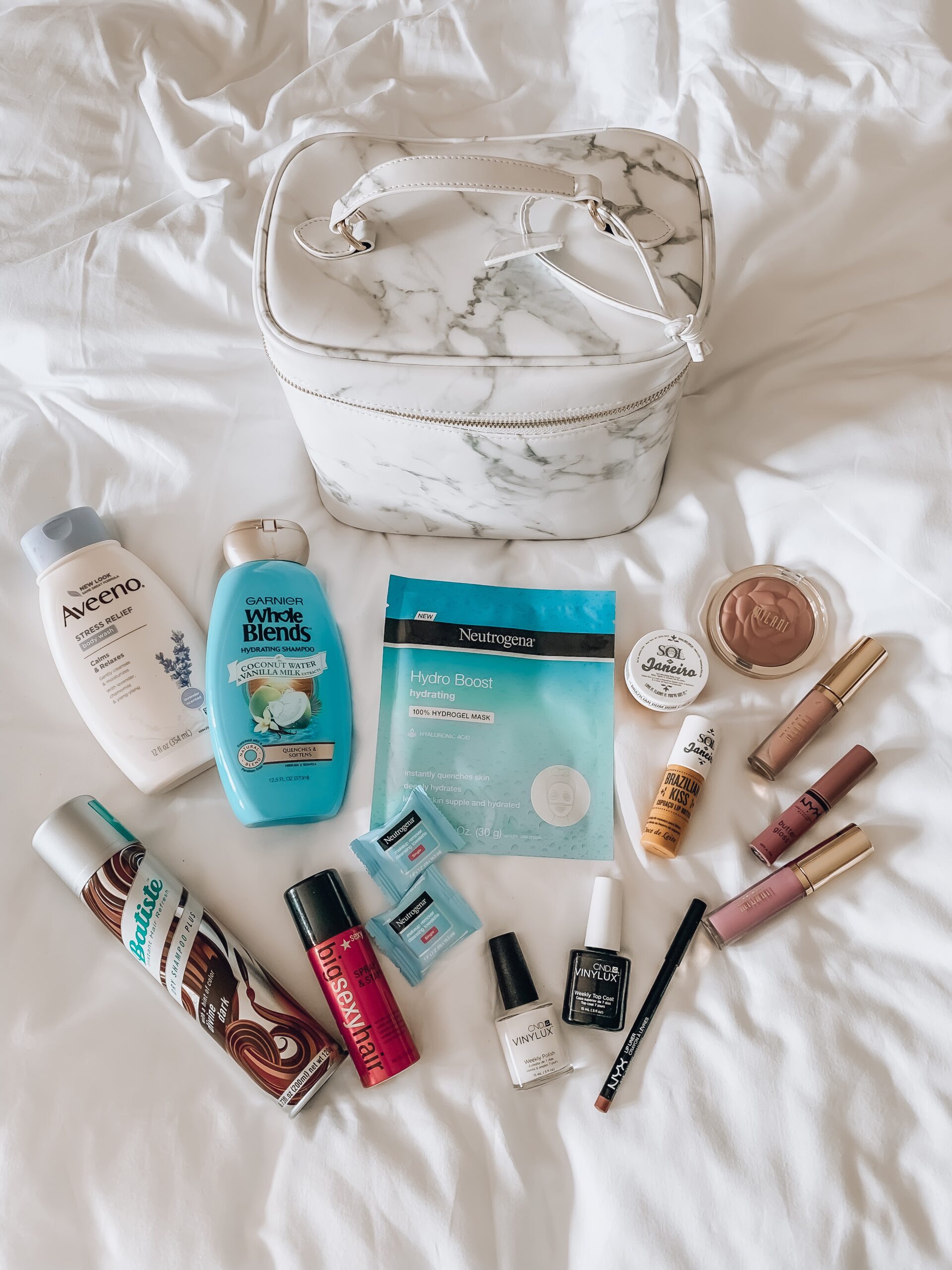 Travel Beauty Essentials – Hair Must Haves

Batiste Dry Shampoo – to say I rely on dry shampoo would be an understatement haha dry shampoo is the way of life these days. Batiste has been my ride or die for years now. I love that it's so affordable and you can get in in several different formulas. I do also love the Living Proof brand but it's a lot more pricey and for as much dry shampoo as I use, Batiste makes more sense.
Big Sexy Hair Hairspray – great hold and lasts through the humidity. I also love the volumizing mousse by the brand and you can read more about my haircare routine in THIS post.
Garnier Whole Blends Shampoo with Coconut Water and Vanilla Milk Extracts – disclaimer, this is not the shampoo I use on the regular basis. I use the Olaplex system and I am really happy with it. But we travel as a family of four, so bringing my own shampoo doesn't make much sense. John grabbed this at Walmart back in June when we travelled to South Carolina. I have to say, I am so impressed with this shampoo. It smells heavenly and leaves your hair shiny and smooth (even without using the conditioner). Must try if you need a budget friendly shampoo.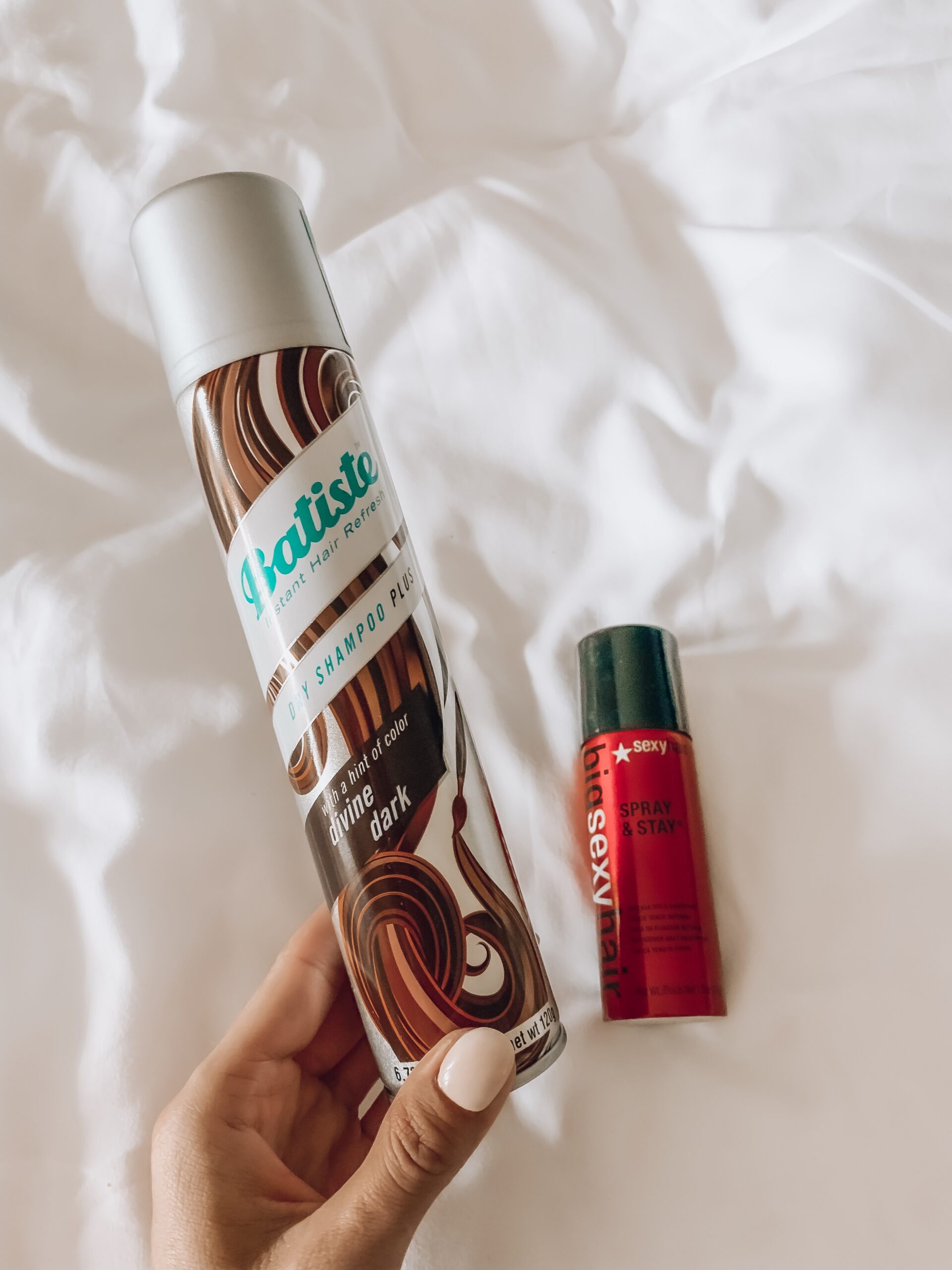 Neutrogena Hydrogel Mask and Makeup Removing Wipes

I never travel without the Neutrogena Hydro Boost Hydrogel Mask. I have been raving about this mask for months. You can almost feel your skin drinking it! It i so hydrating and soothing, especially after a day of travel.
I love the individual packets of the cult favorite Neutrogena Face wipes. I always have several of these in my purse, and these are perfect for travel!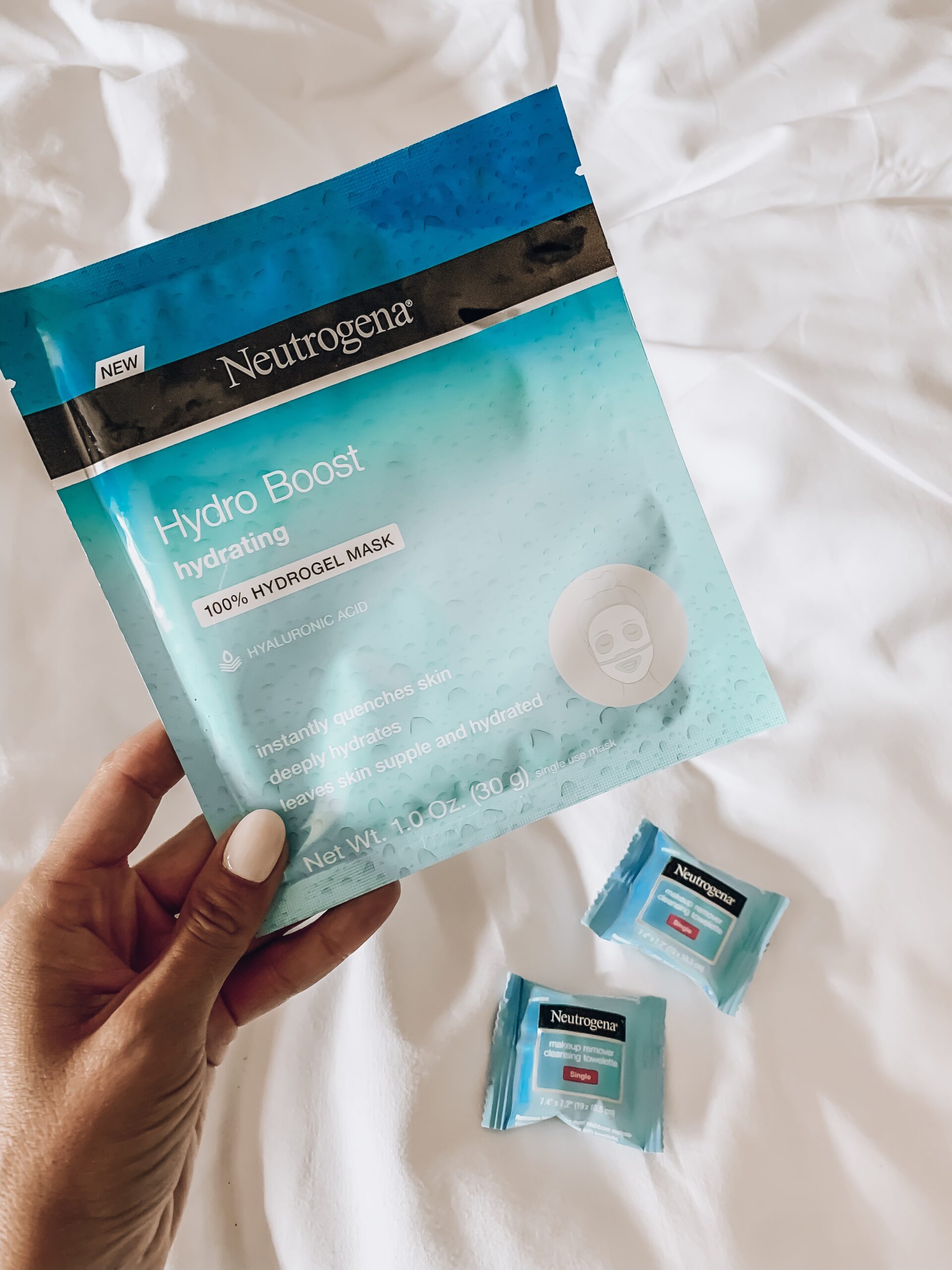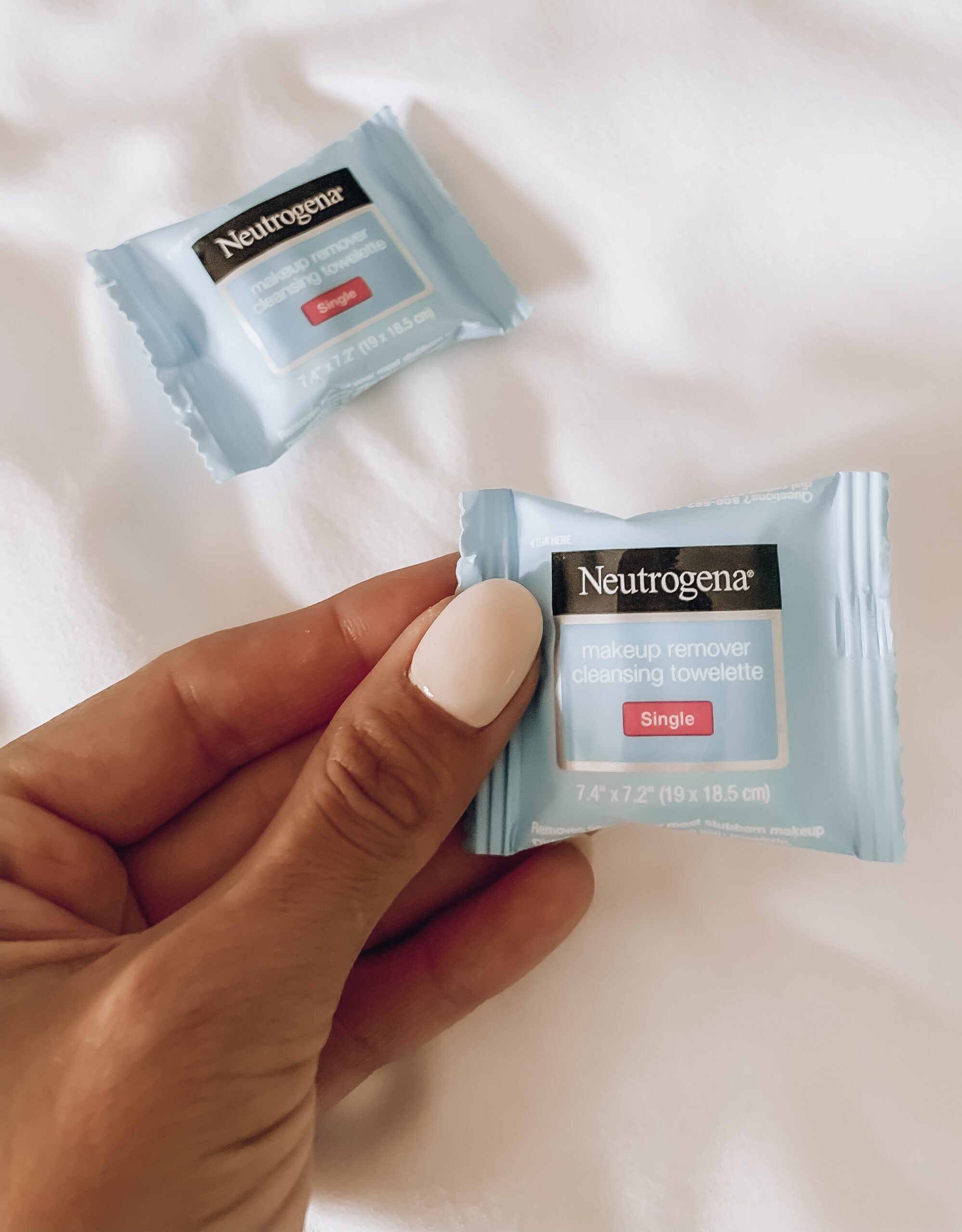 Lip Balm and Body Butter

I have raved about Sol De Janeiro brand before. It is one of the luxury must haves (if it fits your budget). I have a travel size container of the Bum Bum Cream. And I never leave the house without the Brazilian Kiss lip balm.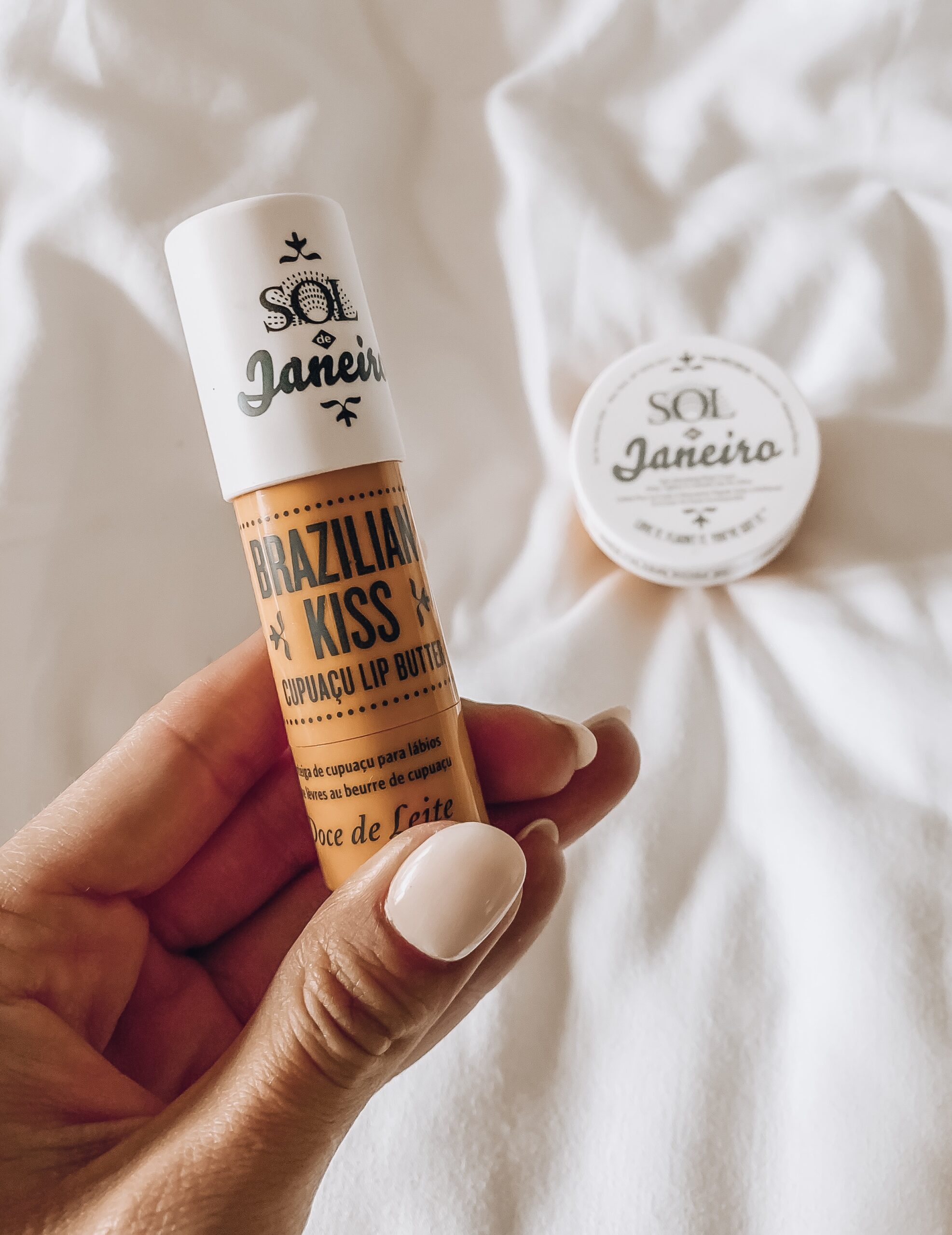 Fall Makeup

The weather is really starting to change in NY. The days are definitely not as hot, and the evenings get quite cool. Fall is my favorite season of all, so I am here for it. I wear very minimal makeup year round. I do make some adjustments to my routine to transition my look. You can see more fall makeup trends here. Lip color  is one of the things I change for fall.  While I typically go for something natural like Milani gloss in Champagne or Almost Natural (available here), this time of the year I love Milani In Soft Rose or Blush (available here), another great option is the NYX butter gloss in Angel Food Cake and NYX liner in Whipped Caviar or Natural.
I know many gals go for bright red colors or rich browns in the fall. I find these shades not so flattering on my skin tone. I feel like they age me, and I am not about that look haha. Both the Milani and NYX glosses are in the deep mauve color palette and I find these to be flattering on most skin tones.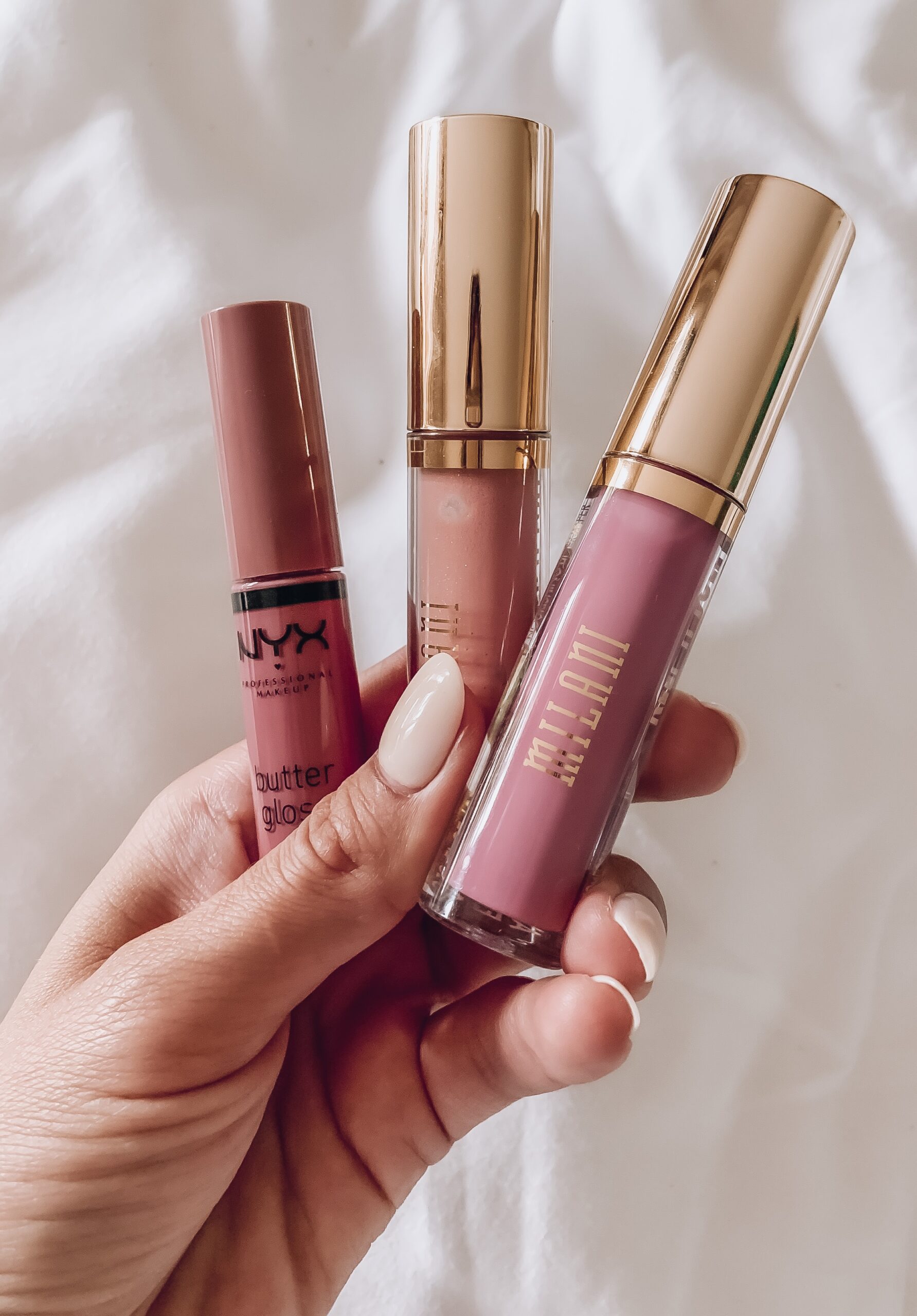 The Milani blush in tea rose is my new favorite. It  is a subtle peachy pink color and it is buildable, so you can go from subtle to mote dramatic in just few swipes.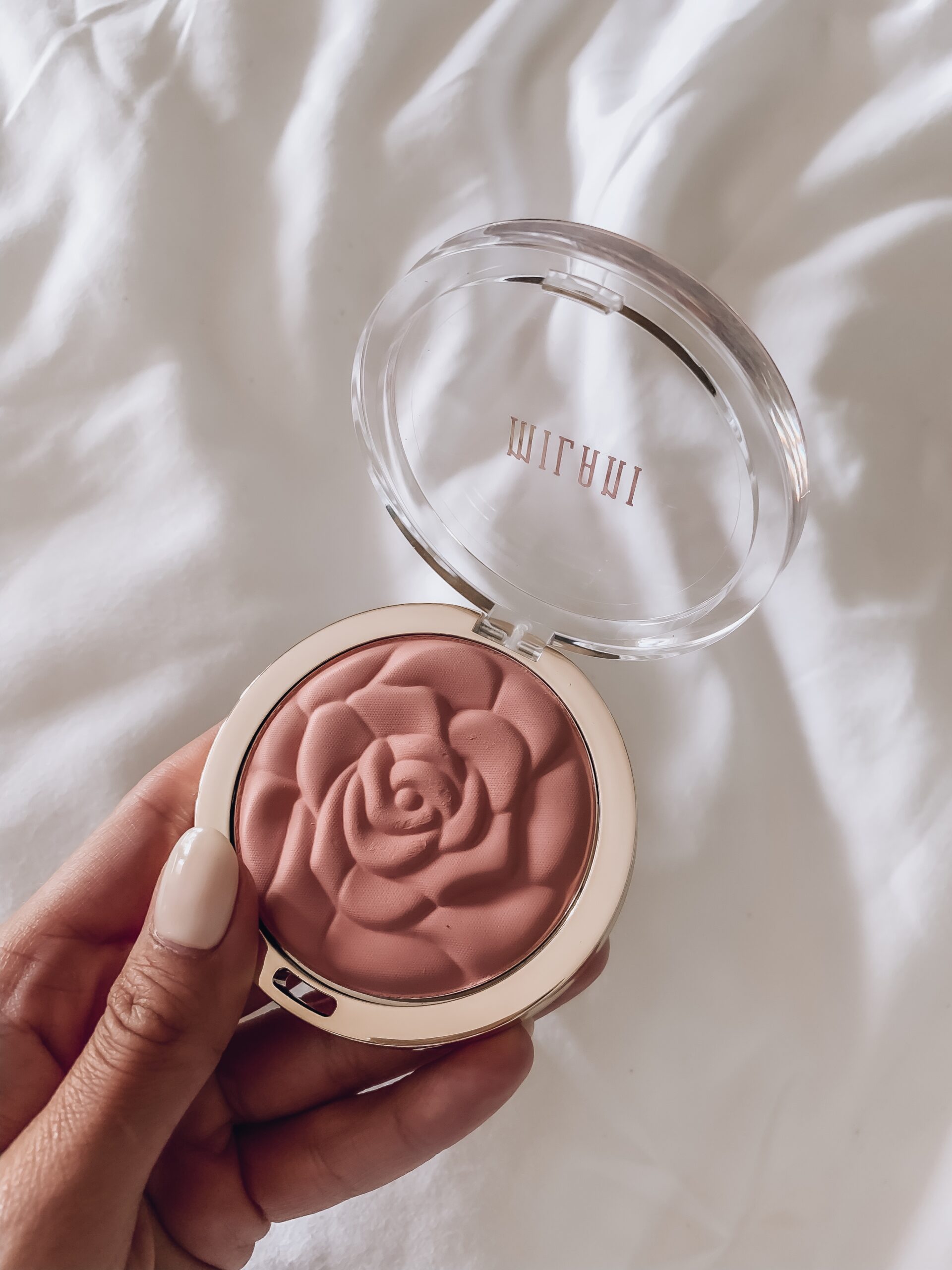 The Physician's Formula butter bronzer is quickly becoming a cult favorite and for a good reason. It is such an amazing product. I use the "bronzer" shade. I use a bronzer as a part of my makeup routine year round. I am naturally pretty pale, so it's a must for me. I also highly recommend grabbing the Milani highlight trio palette (in rose glow). You can use it not only on your cheek bones , but also as an eye shadow. The rusty rose gold color in the crease looks amazing! And it's the perfect shade for fall.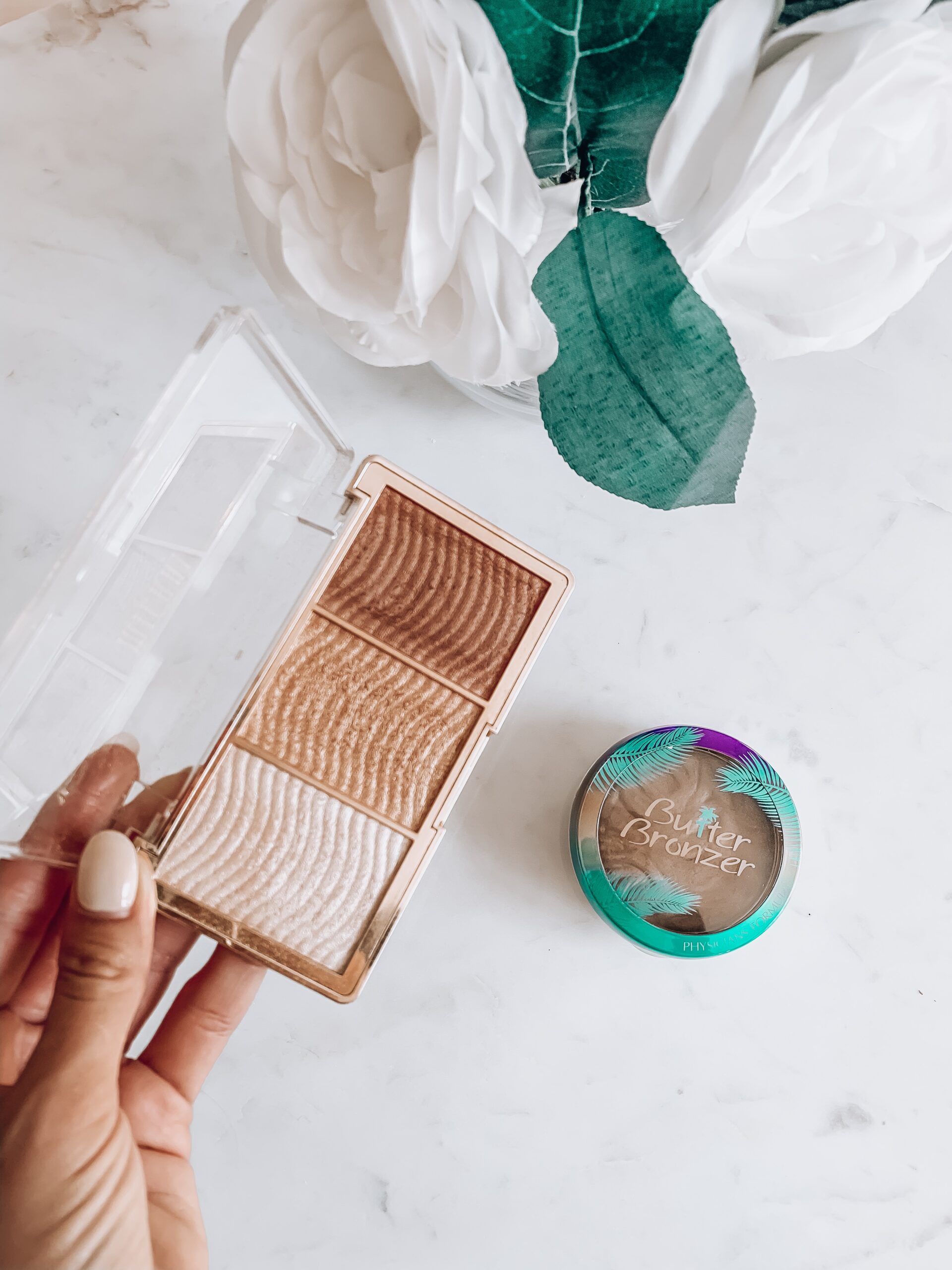 And that's a wrap. What do you girls think? What is your favorite fall lip color? I'd love it give it a try.
Thank you so much for visiting Blushing Rose Style blog, and very special thank you to Walmart and Reward Style for sponsoring this post. As always, all views and opinions are mine.
XX,
Anna