Hi friends. I'm back sharing 5 Amazon Beauty Products you should try. All of these items ship free with prime and are accessible through the company's direct storefront on Amazon. If you have a product you absolutely love (and think I should try) leave a comment below.
May's Amazon Beauty Edit // April's Amazon Beauty Edit // March's Amazon Beauty Edit
5 Amazon Beauty Products You Should Try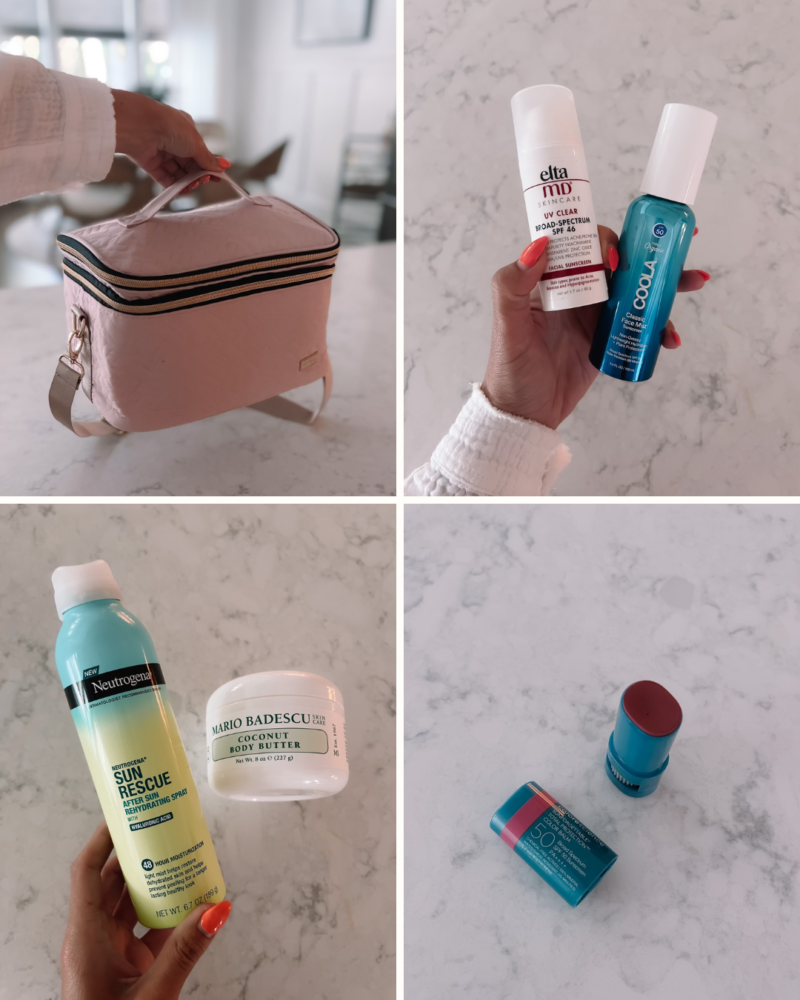 Cosmetic Travel Case

I actually purchased this cosmetic travel case in December for my trip that got cancelled and I finally was able to use it for my Nashville trip. It is so roomy and accommodates everything. I packed my skincare, makeup, face masks, cosmetic towels and makeup brushes all in this case. The compartments are adjustable and there are zip pockets inside. My favorite part is that the lid actually opens and that is where you can store your makeup brushes! This might just be my favorite beauty travel case find. Grab it on sale plus extra savings with click in coupon.
Elta Md UV Clear Sunscreen

It's no secret that Elta Md Sunscreen is my all time favorite sunscreen. I have acne – prone sensitive skin and this has never caused any breakouts. It also applies clearland doesn't leave any white residue. If you're looking for a new spf, I highly recommend this one.
Coola SPF Face Mist

I recently discovered this SPF face mist from Coola. It sprays on clear and you can use over your makeup.
Neutrogena Sun Rescue

I'm always taking care of my face but sometimes I neglect my body care especially in the summer. With spending time outdoors, my skin gets super dry from the sun and I'm so happy I found Sun Rescue from Neutrogena. It's a fast absorbing mist that hydrates your skin after sun exposure without leaving it feeling tacky.
Mario Badescu Body Butter

At night I've been using the Coconut Body Butter from Mario Badescu. Not only is it super moisturizing but the smell is amazing. It's like being on a tropical beach vacation.
Colorescience SPF Color Balm

We protect our face and body from the sun but sometimes our lips are an after thought. The Colorescience Color Balm has SPF 50 and is tinted. I grabbed it in the shade berry but there are other colors available. You can also use it as a cheek stain.
Thank you so much for visiting Blushing Rose Style blog. If there is an Amazon beauty product you're loving, share it below in comments!