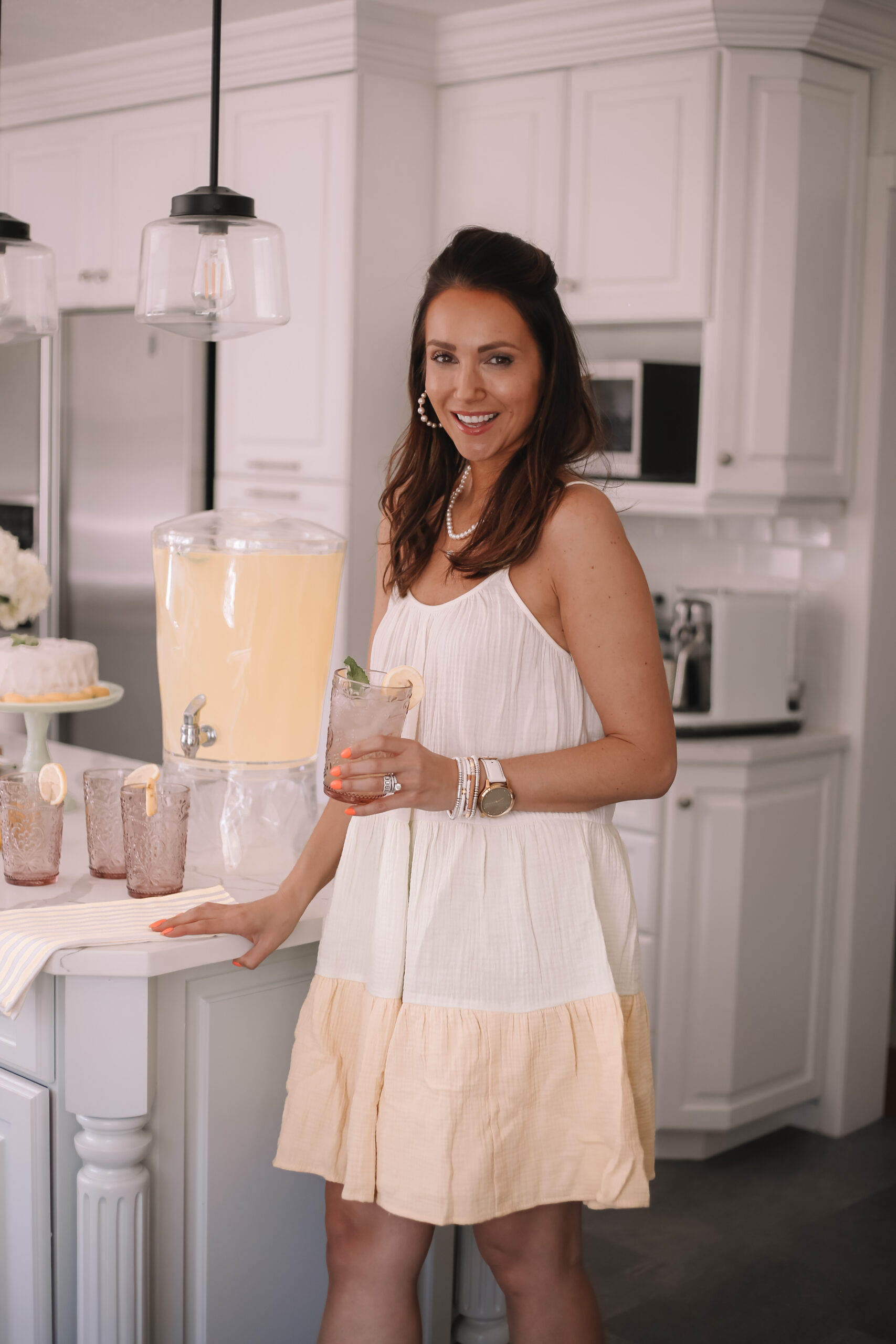 We've had the most beautiful weather here in New York this week. And it's getting me so excited for summer. My kids have 7 weeks of school left and then our break begins. This will be an exciting season because we are moving to South Carolina as soon as the kids are done with school.
Reese and Grant usually go to summer camp, but it won't be happening this year due to the move. Interestingly, South Carolina is on a different school schedule (NY is Sept through June, SC is August through May) – so they will only have 6 weeks off. We will be spending a lot of time in our new house before the kids start their new school year. Our new neighborhood has lots of kids and I think they're going to love it. With that, we'll be entertaining more in our new house (I hope). If you're stocking up on summer essentials, you should definitely check out Walmart's new home arrivals.
We all love Walmart for our grocery deliveries and household goods but their home decor is pretty amazing. Whatever trend you're into, from cottage core to classic transitional styles or just fun accents – Walmart will deliver. I love all the bright colors for summer entertaining, so the citrus print is up my alley. By the way, the dress I'm wearing is also from Walmart. It's super cute and fits tts.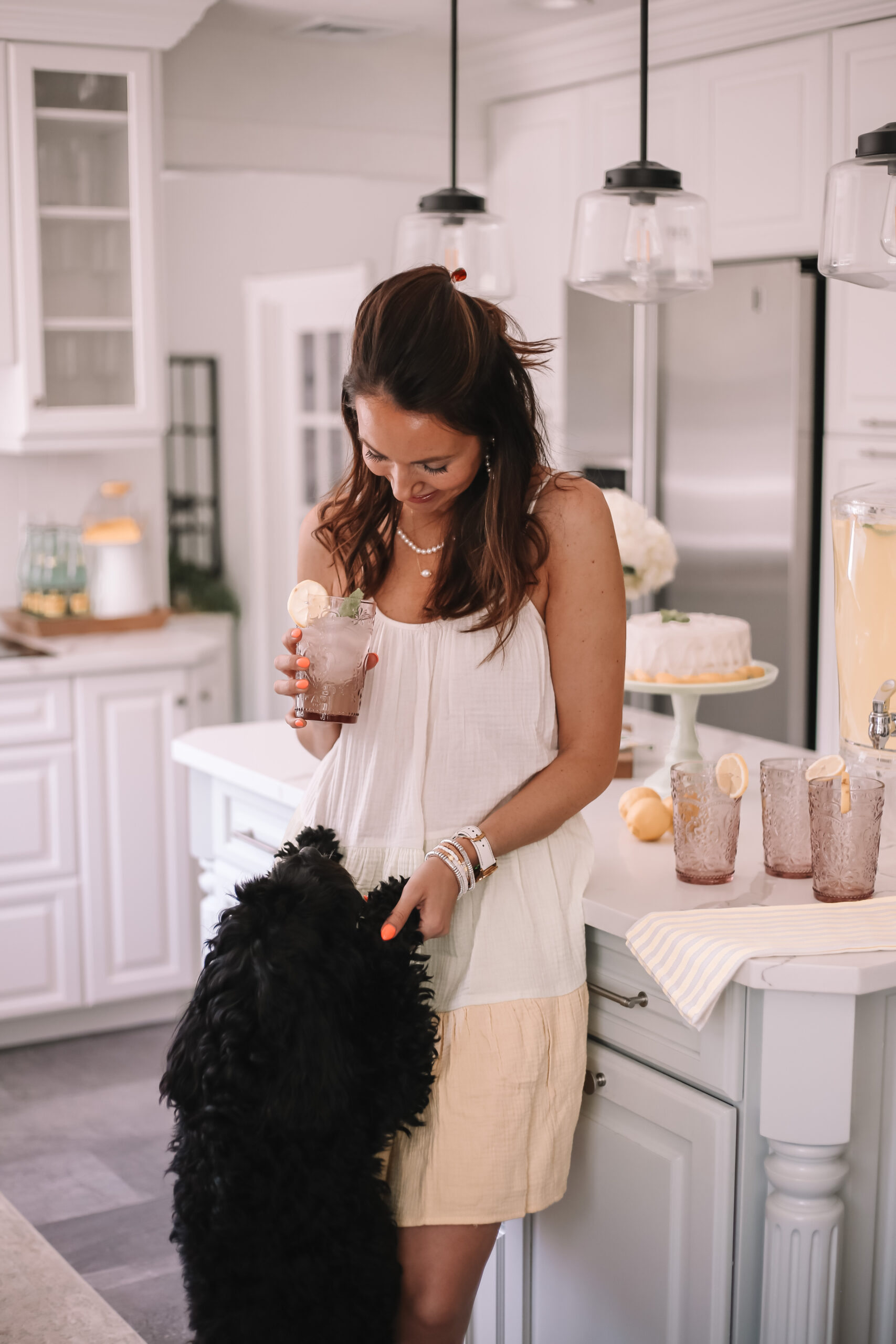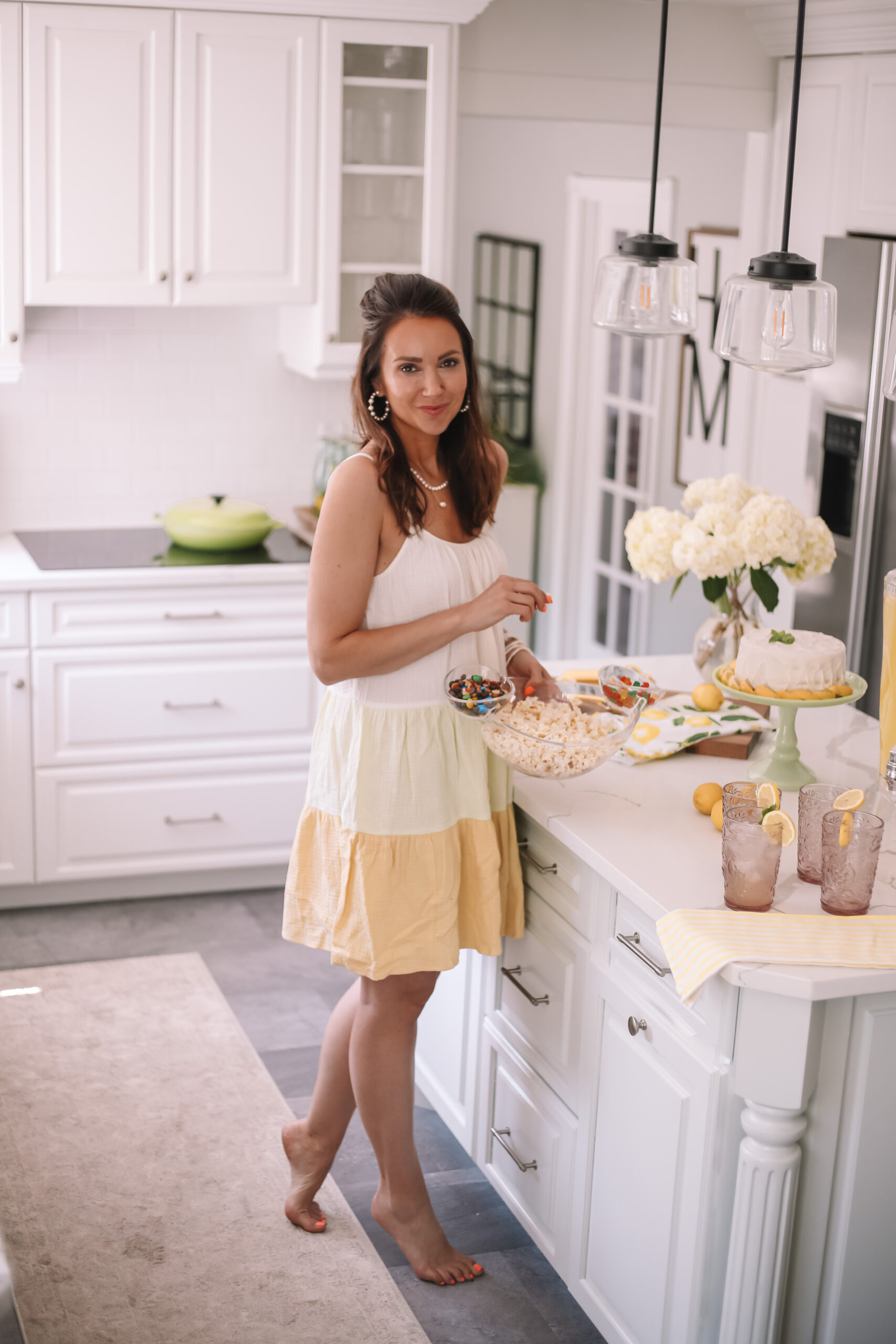 When life gives you lemons… make sure you have mint on hand haha. How fun is this beverage dispenser? Btw it's huge! 3 gallons – great to keep your kiddos hydrated during hot summer days. Or use it for parties and get togethers. The glasses are gorgeous (and available in 2 color options).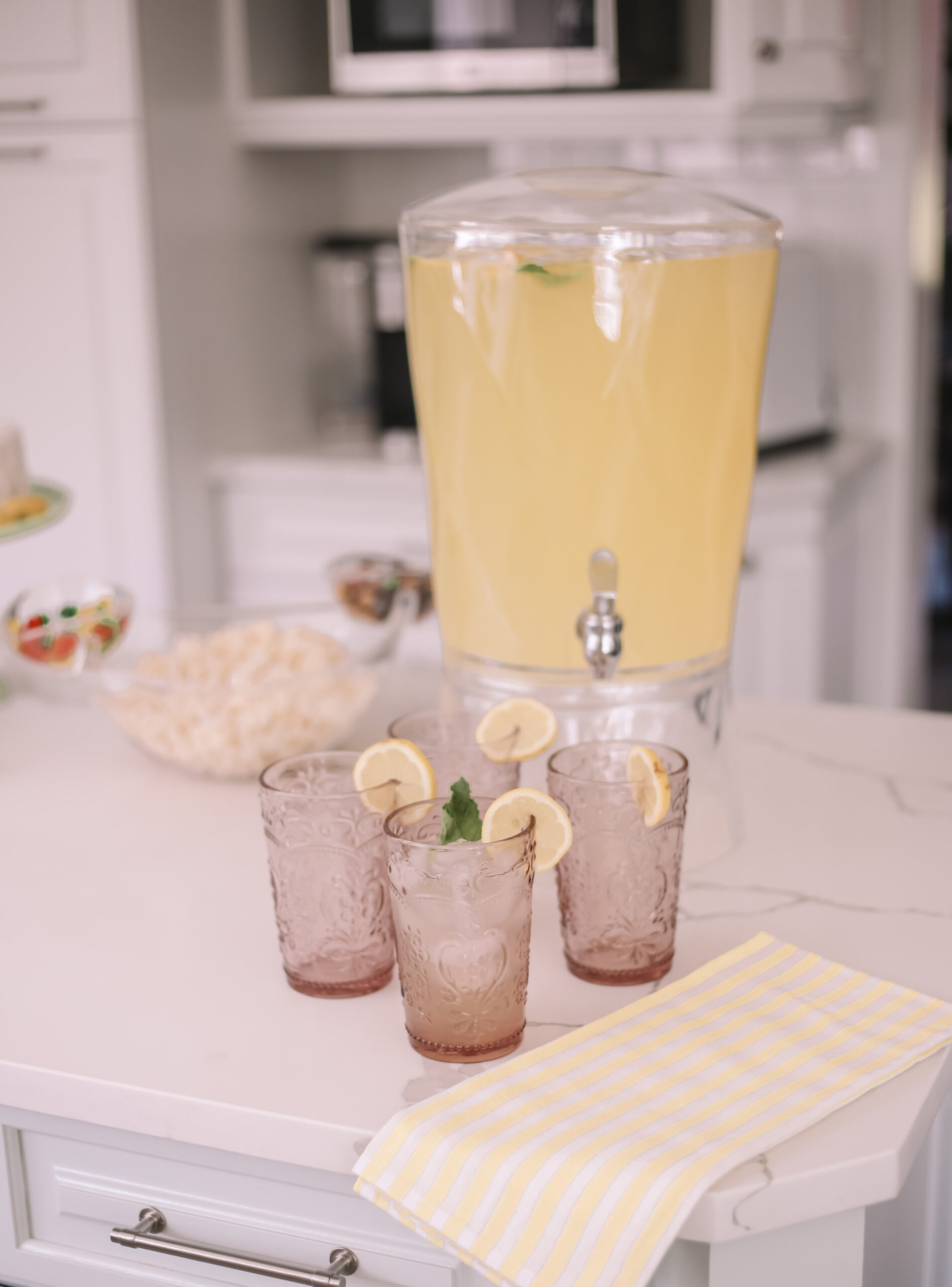 Are you sweet or savory person? I am the only one in our home who'd choose pizza over cake. Which is probably why, you'd always find endless desert options in my home. Btw how cute is this cake stand?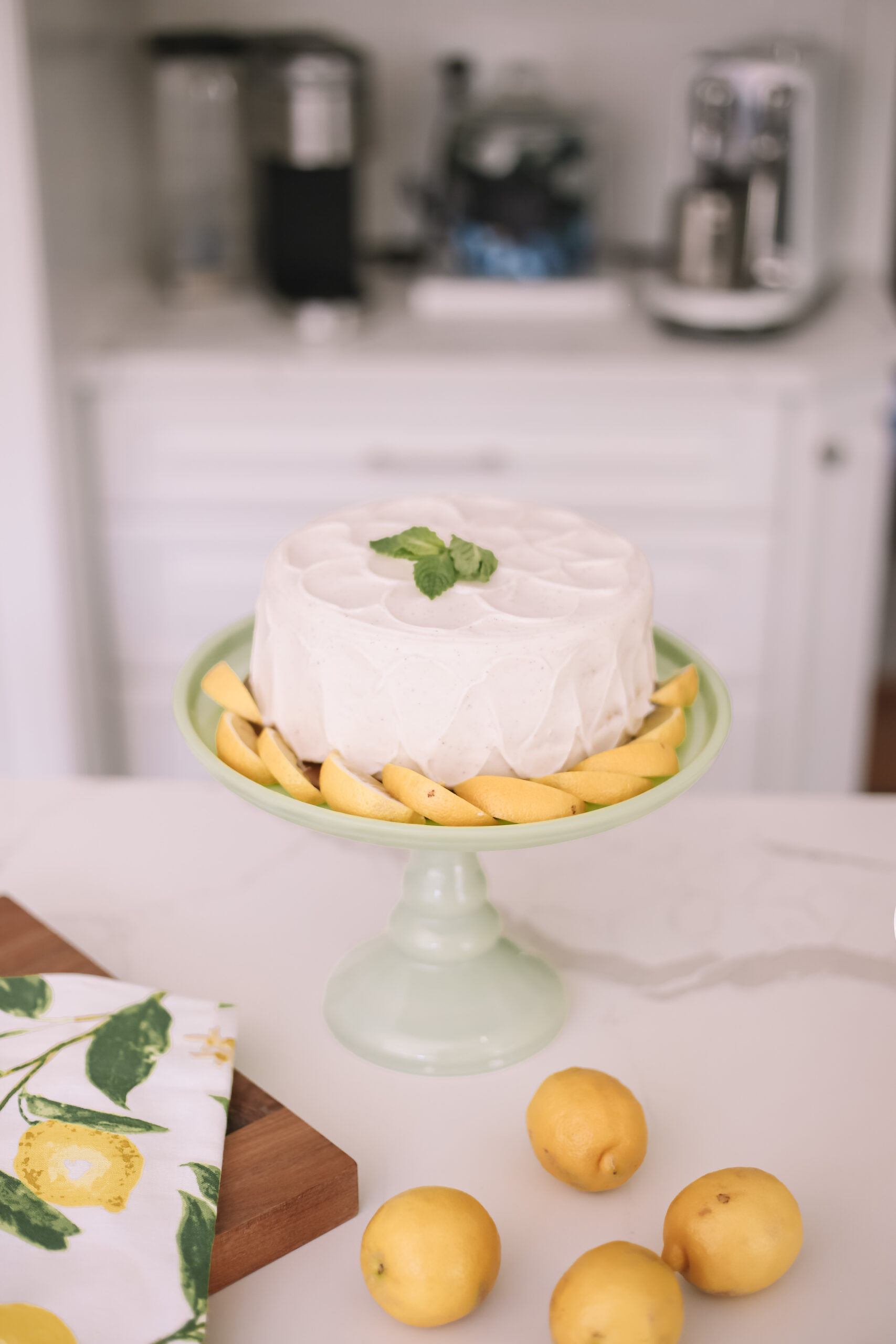 A great way I love to freshen up my kitchen is by accessorizing with fresh fruit, flowers and fun towels. I absolutely love this set of towels. The cutting board can be found here.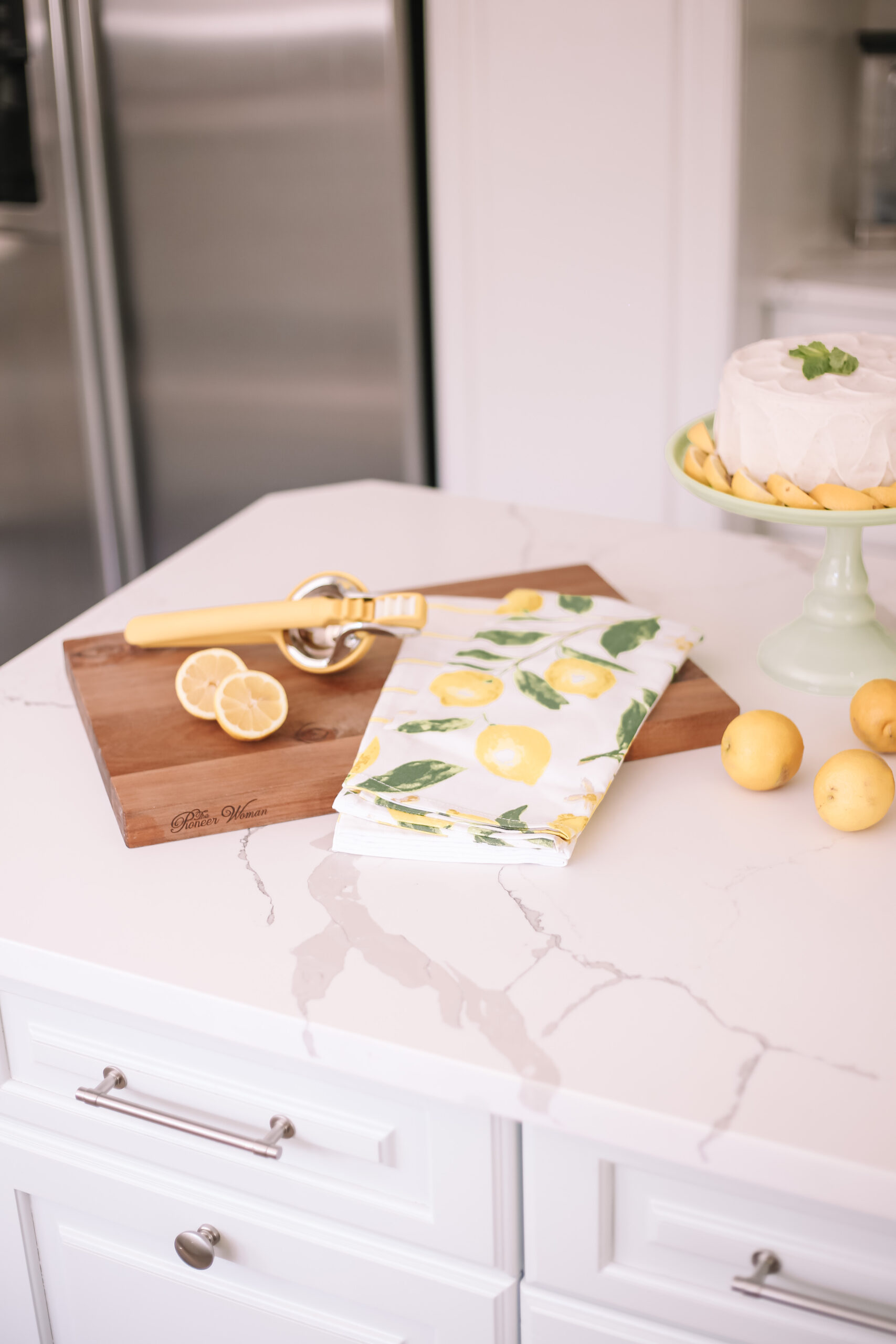 My kids are obsessed with popcorn. We used to buy the microwave bags all the time, but we might have burned it few times too many. So we finally got the hot air popcorn popper. So fun!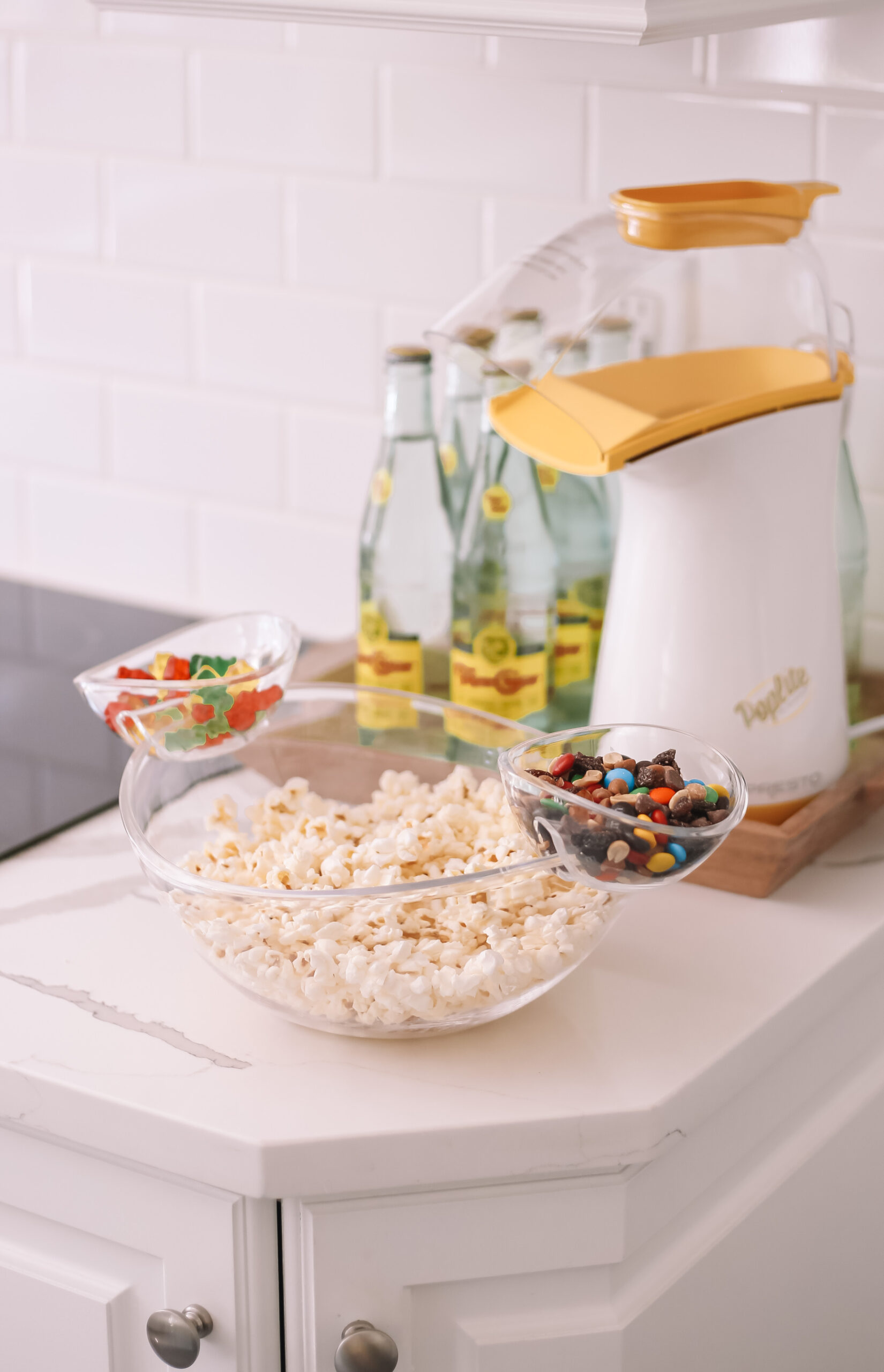 Do you add any toppings to your popcorn? I like to add candy to mine – there is just something about the sweet and salty combo! I found this chip and dip bowl, it looks like glass but it's actually plastic (way safer with kids). Works so great with popcorn too, who knew?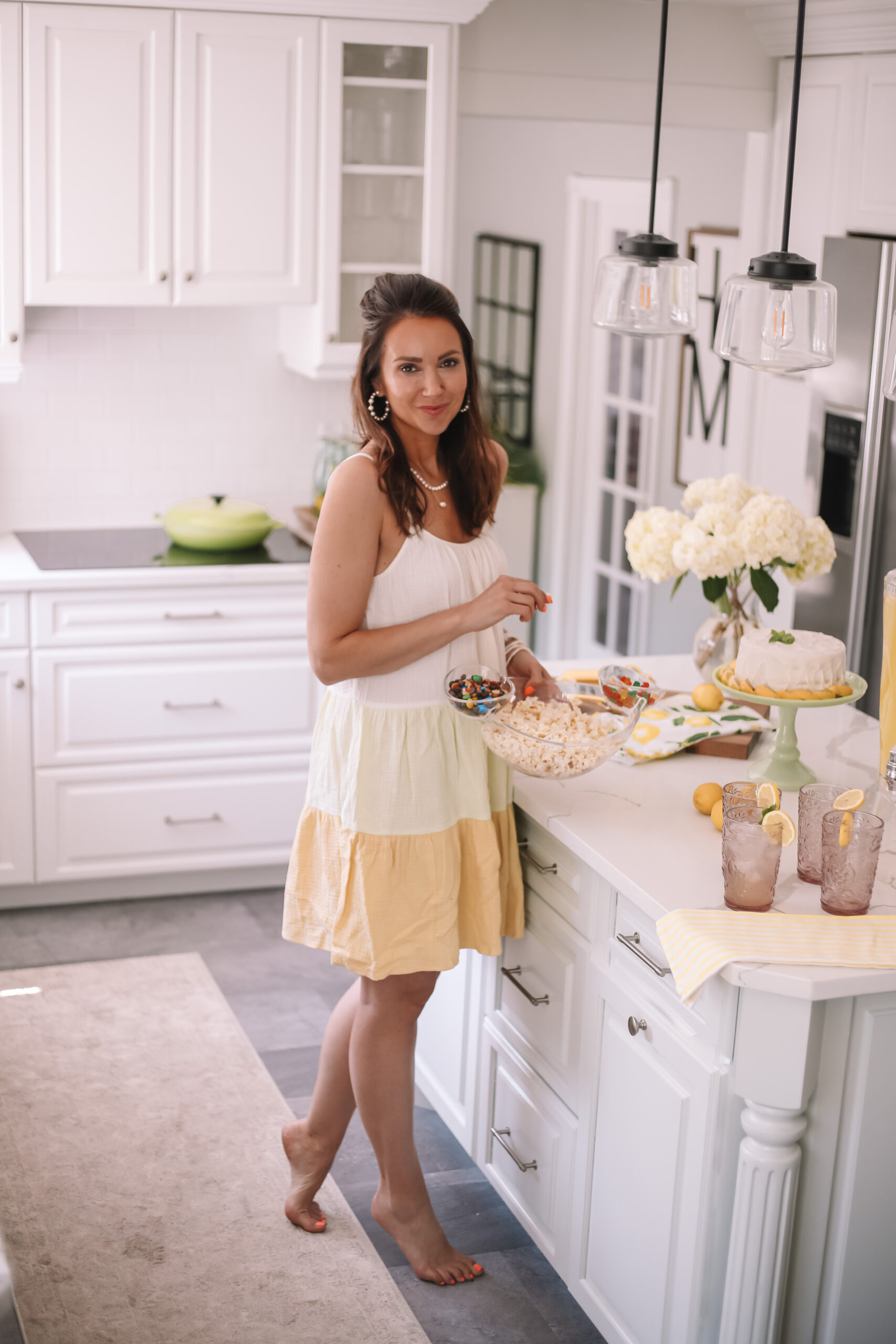 Thank you so much for visiting Blushing Rose Style blog and very special thanks to Walmart for partnering with me on this post. As always, all views and opinions are mine.