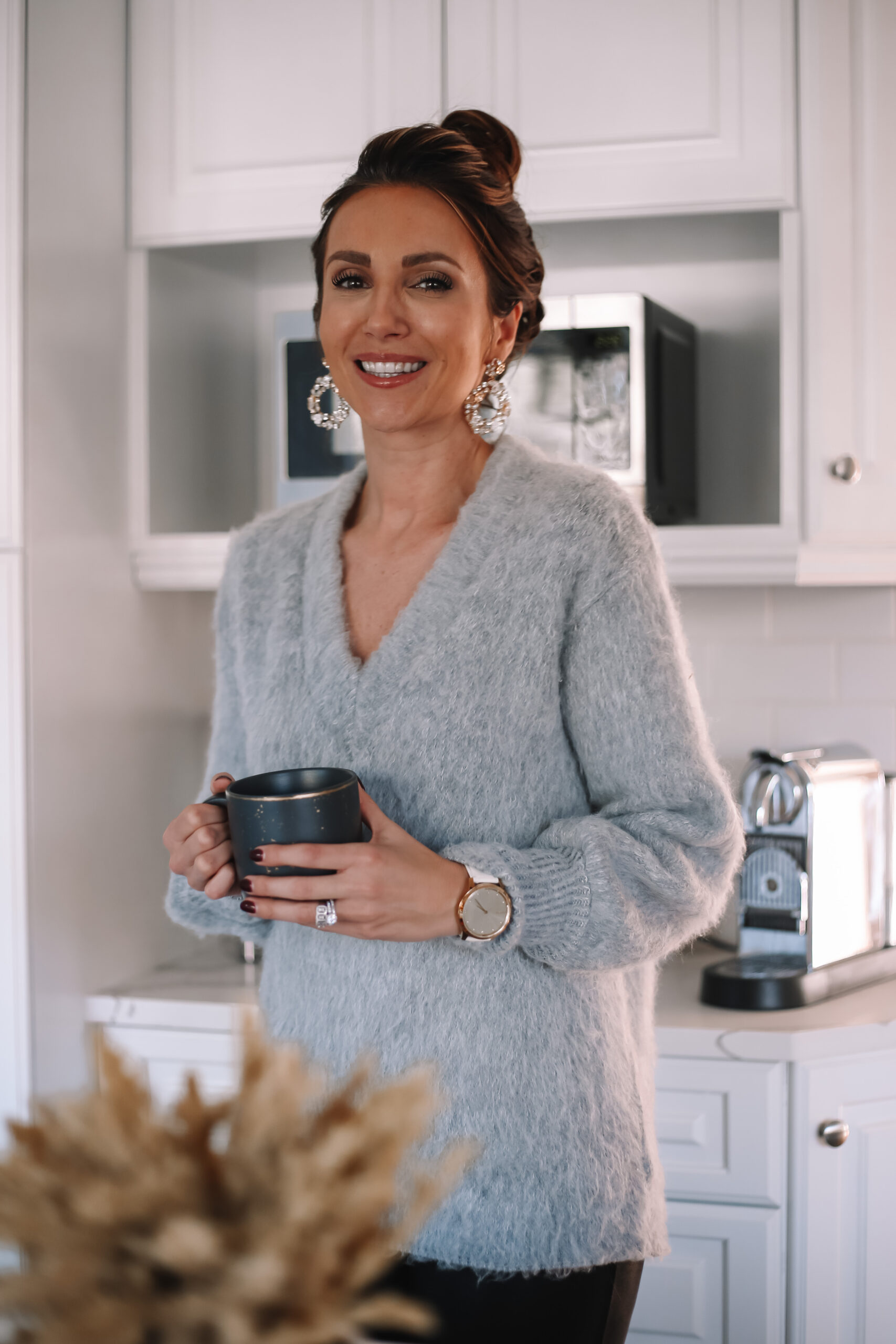 I don't know about you, but I tend to get less active the colder it gets outside. There is just something about cold fall & winter days that makes the couch and cozy loungewear combo that much more enticing hehe. Well, let's not go there this season! I know personally whenever I stay active, I am in a better mood. When I'm in a better mood, I am nicer to people. So you know it's a win-win for everyone. I was just thinking what would be the best way to kick start my fitness routine and I remembered the Garmin #10k challenge we did together back in May. I have screenshots to prove it! Even Reese joined in on the fun.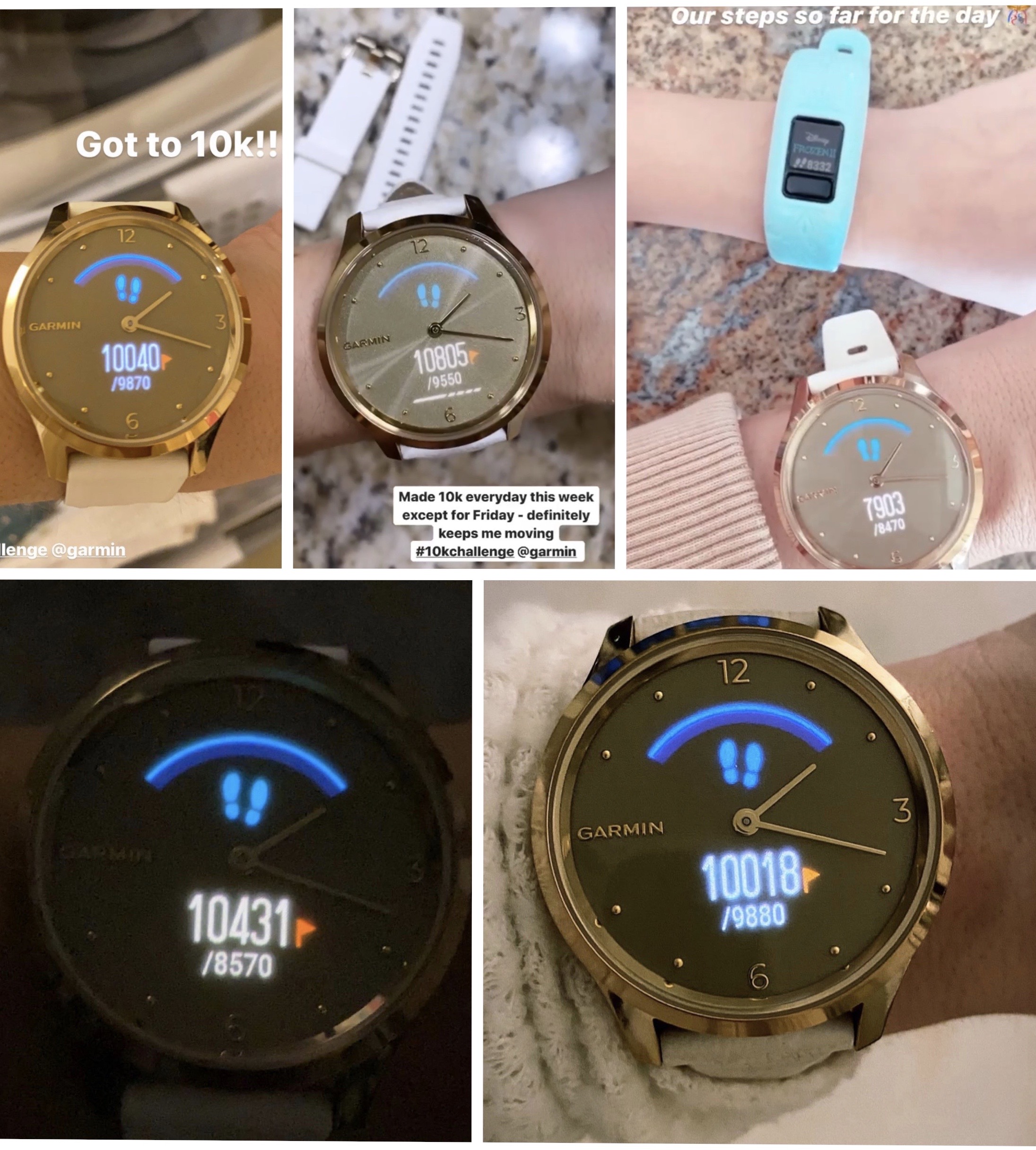 I have to say my Garmin Vivomove Watch has been a life saver. It has become my accountability partner during quarantine, and often a not so pleasant reminder of how inactive I've become. I know working from home, being so busy with the kids, and the holidays could make this difficult, but going for short walks outside or chasing the kids around the house will make a difference! It has worked before, so let's do it again. So what do you girls say? Are you in? Are you ready to join me for another #10kchallenge?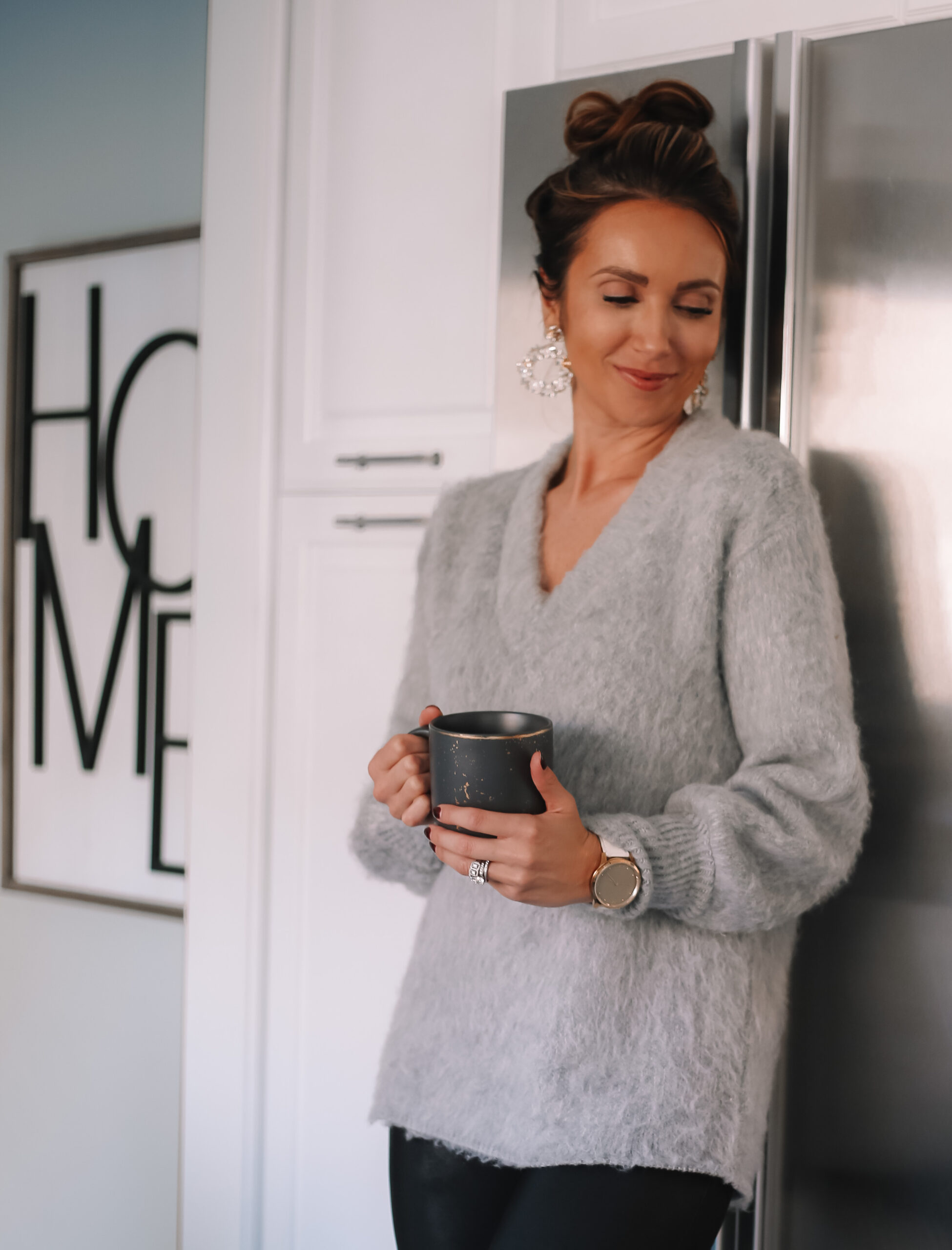 Garmin Vivomove Luxe – How I Track My Steps
I cannot believe I used to average 12-15k steps a day. These days when I don't make a conscious effort to move, I can end up with 2k! That is horrible! I know 2020 has not been a fun or easy year so it's definitely not a time to be tough on yourself, but 10k is totally doable and I am all about SMART goals. S specific M measurable A attainable R relevant T time-based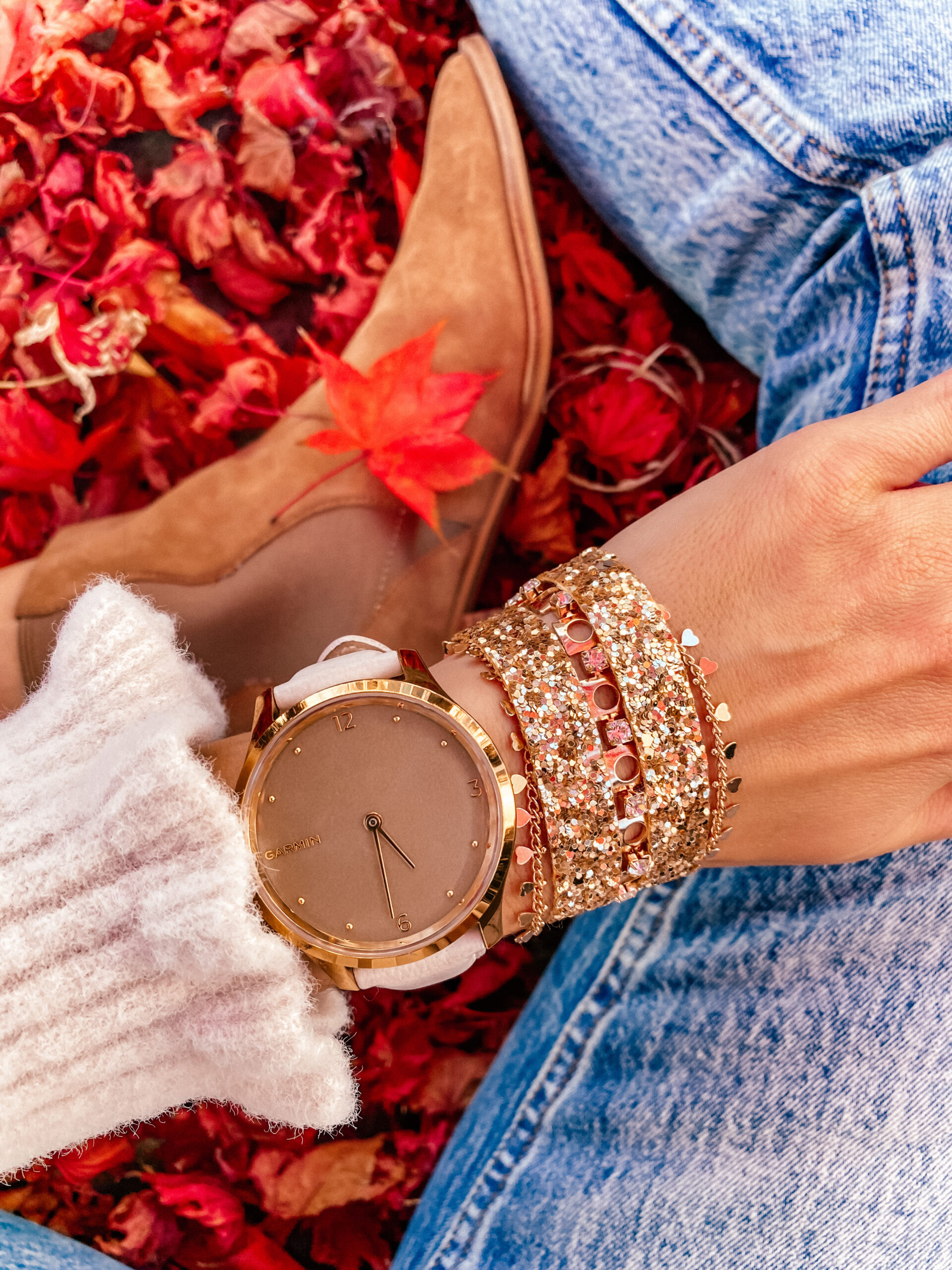 You girls know how much I love my Garmin viv0move luxe watch. I have been wearing it for over a year now. And I absolutely love not only the way it looks but also the smart features. There is so much this watch has to offer, but here are my favorites – most used features.
Steps – tracks my steps! Never thought this feature would become my favorite but it's my biggest motivation to keep moving. You know sometimes small things make all the difference!
Hydration – ugh … wish I was that person who drinks water out of habit. But I need my reminders, otherwise I'd live on iced coffee.
Menstrual Cycle – when was the last time you had your period? I used to never be able to answer this question, I was not great with tracking, always forget to write it down. Love this feature, and now that the watch got to know me it even sends me alerts letting me know when the day is approaching!
The Look – it's a beautiful fashion watch with smart watch features. I would say if you are looking for a fitness watch, I would look into Venu Sq.I recently got the watch (in white) and omg it is so light! The design is sleek and considering the smart watch market, it's priced so well. It is a more budget friendly option vs the Vivomove Luxe and definitely more affordable than other smart watches on the market. It's priced at $199.
Venu Sq Features
Bright color display that allows you to customize the face.
6 day battery life.
Consistently samples your heart rate and will alert you if it stays too high or too low.
Hydration tracking allows you to input your daily water intake.
Menstrual tracking is another favorite feature of mine! Use along with the Garmin Connect App to be more in the know with your cycle.
Get moving with free downloadable workouts available through the Garmin Connect App.
November Step Challenge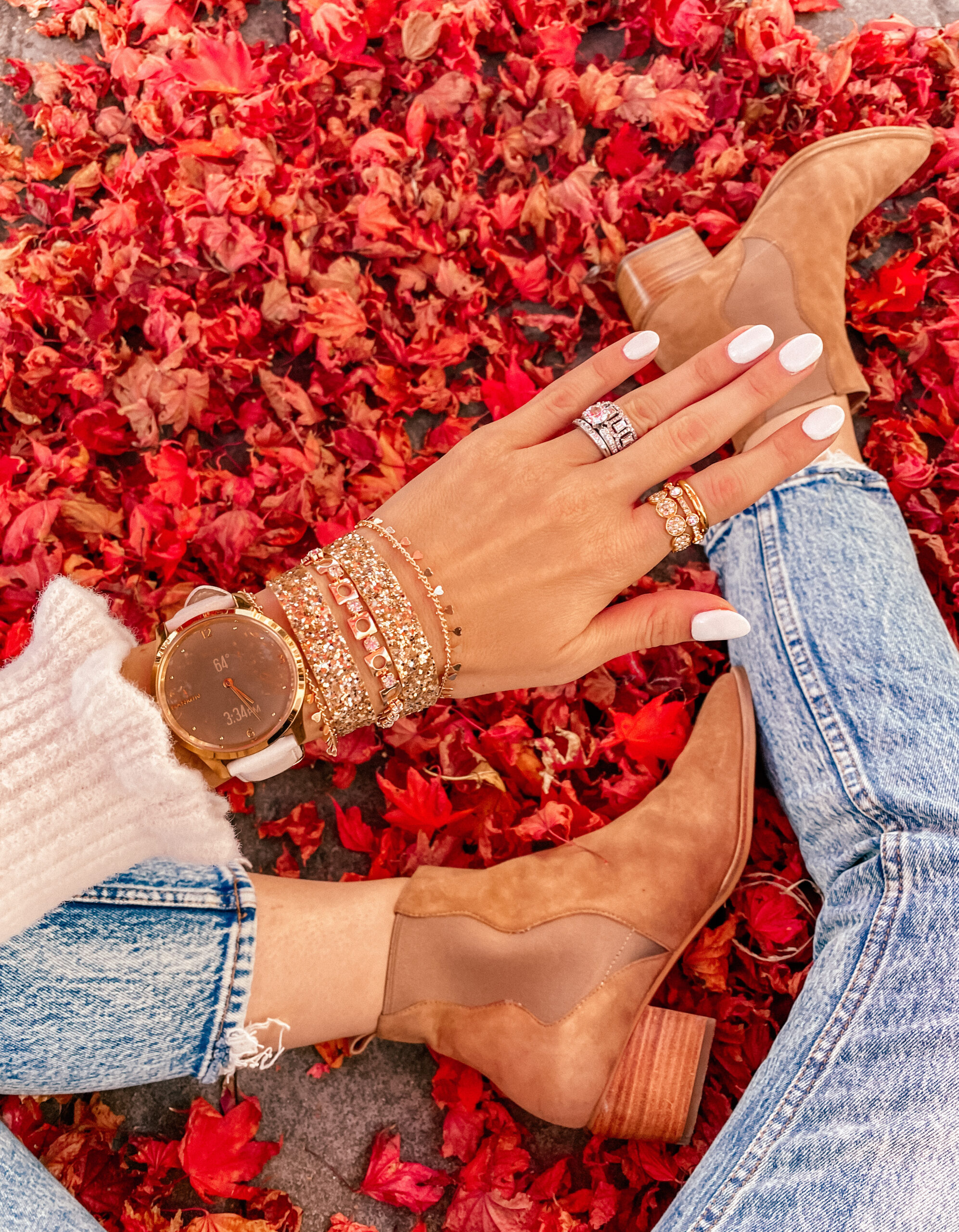 How to join? Anyone can join, and you can start anytime, just make sure you stay consistent for 10 days!
What do I need? You need a step tracking device. If you don't have one already, definitely look into Garmin watches, they are the best!
10K Challenge Super easy just hit 10k steps every day for the next 10 days! Post a wristie ( screenshot of your step count) and make sure to tag me – that part is totally optional. But you never know, you may inspire your friends to join in on the fun! You can also download the accountability template below. Let's stay active together!

Download the accountability template below. Save it to your phone or print it out. And let's do this. Who's with me?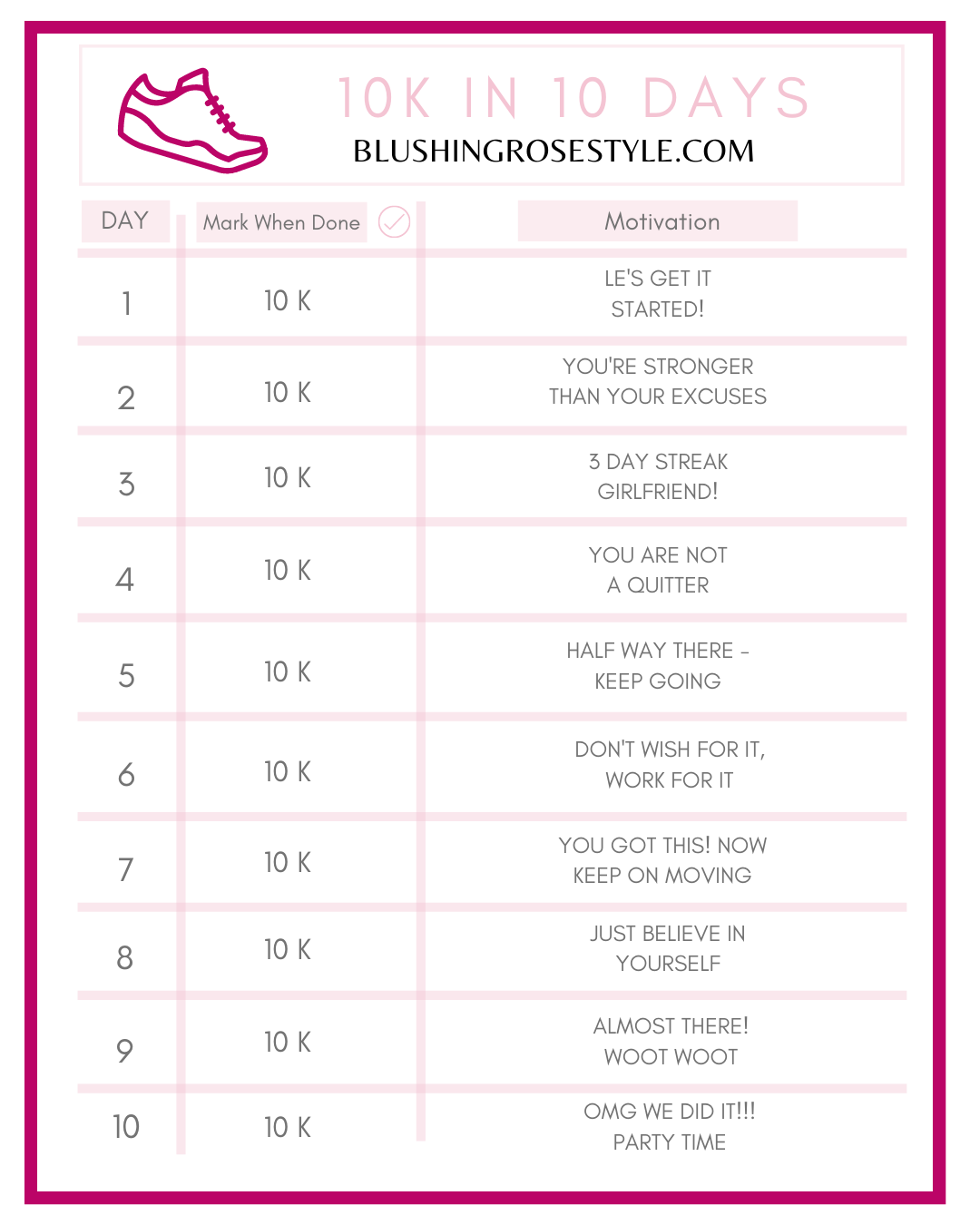 Thank you so much for visiting Blushing Rose Style. And very special thanks to Garmin for partnering with me on this post. As always, all views and opinions are mine.