Hey girls! Has the weather gotten cold where you are? We're starting to get chilly here in NY. I often get asked to about my favorite or warmest winter coat or jacket. Since I have quite a few of them and they all very in fit, style and purpose, I wanted to share a review. Of course you do not need all these coats, but maybe you need something warm for the upcoming season or something dressy, or maybe even a light weight coat that's still warm but comfy enough to wear while driving. I got you covered!
Comfy & Light – The Patagonia Jacket
This jacket is lightweight, but still very warm. It's a great everyday jacket option. It's easy to move around in and comfortable for driving. It's also packable! It fits TTS (I am wearing size small). If you are in between sizes or plan on wearing chunky sweaters under, it may be a good idea to size up. You can save 15% off with my code ANNA15. Btw it was my first ever Patagonia purchase, and now I know what they hype is all about. You can read more about this jacket HERE.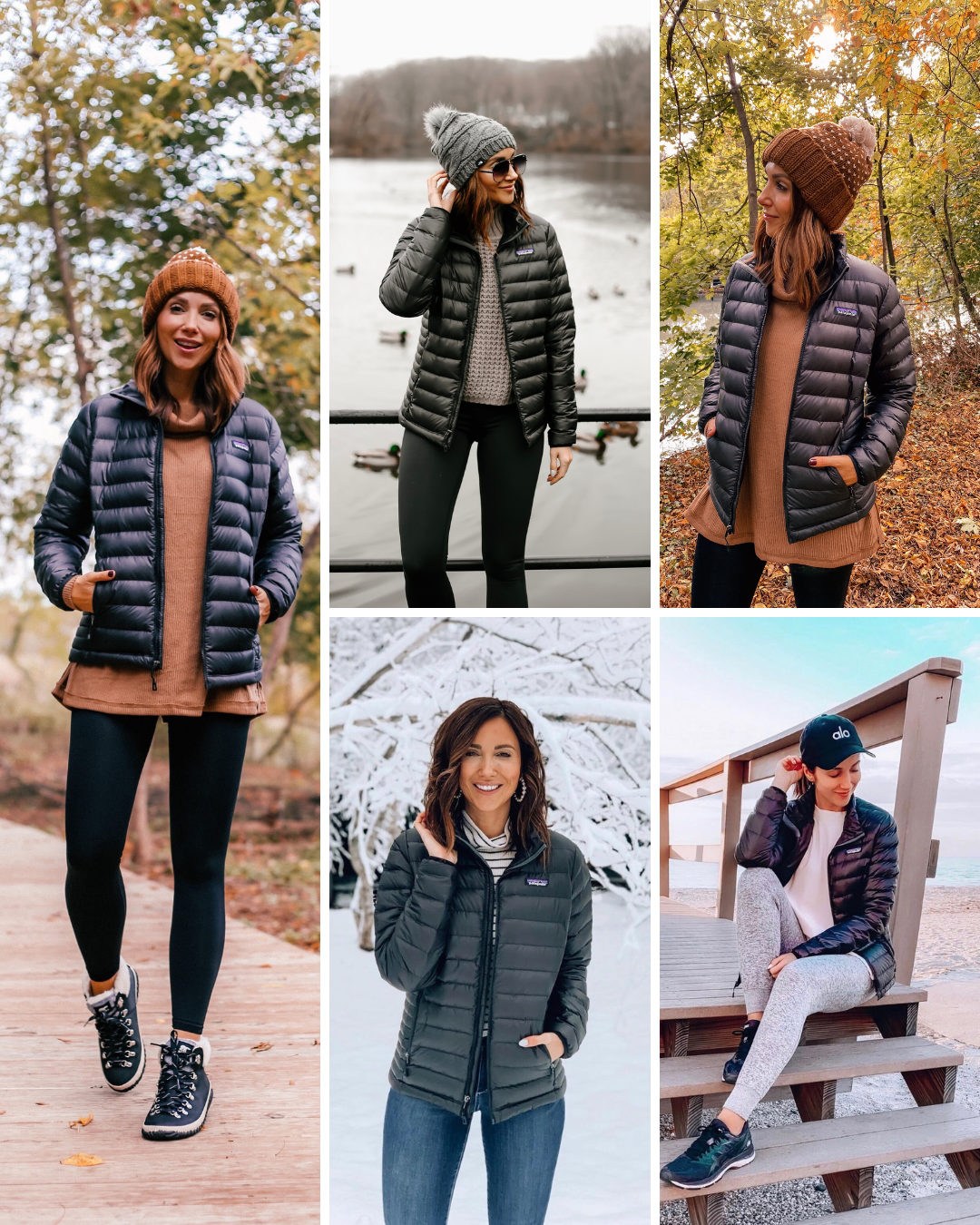 Abercrombie Parkas & Puffers
Abercrombie is having sale this weekend and their puffers and parkas are 40% off. They have a huge selection of coats from puffy & warm options to dressier bomber jackets. Definitely check out the sale before it's over. If you haven't shopped AF in a while, let me tell you the prices are good but so is the quality. I'm wearing the Everyday Parka in size small. This one is super warm without being bulky and you can cinch the waist. The hood has faux fur trim that is not removable.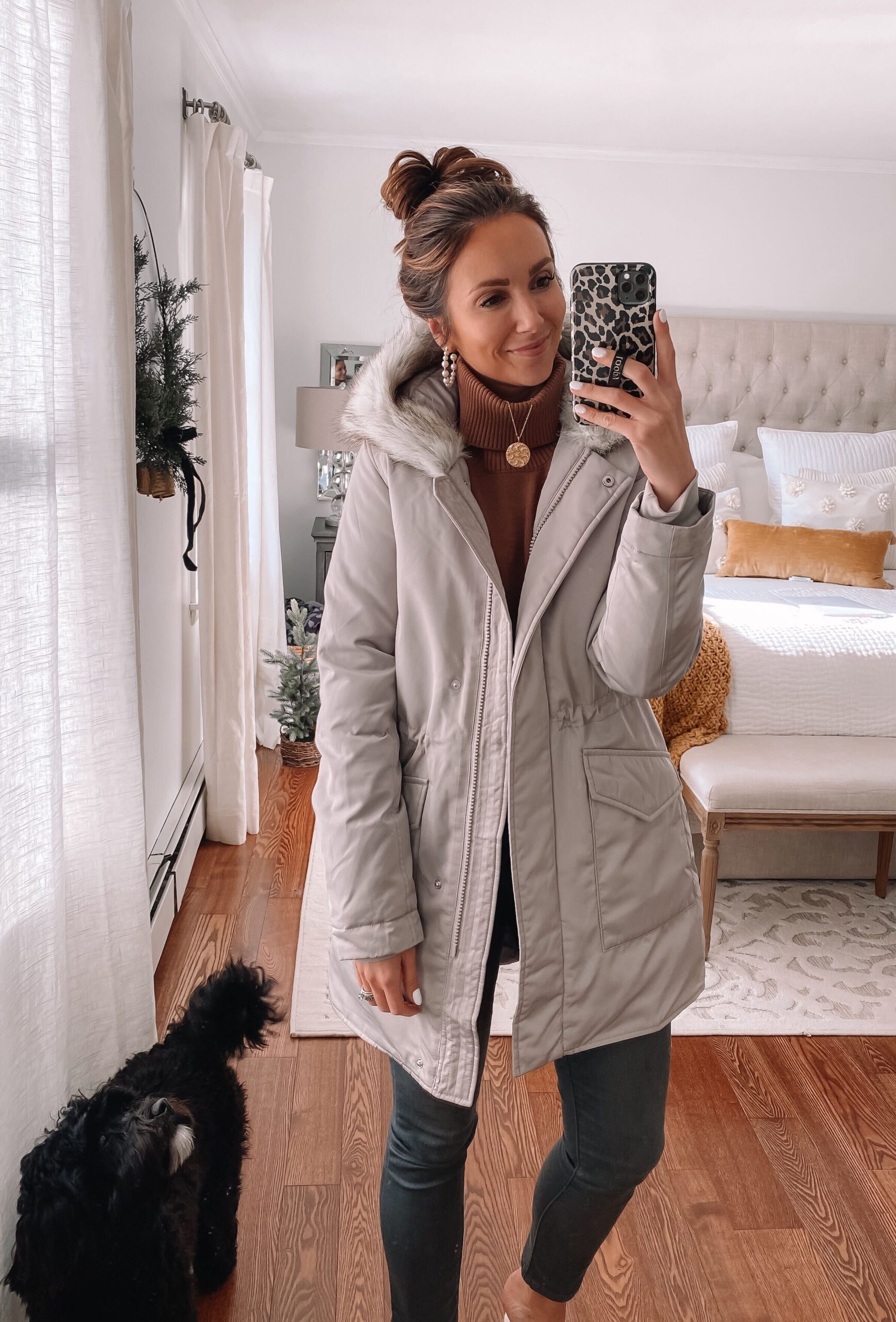 Johns is wearing the Ultra Parka in xl.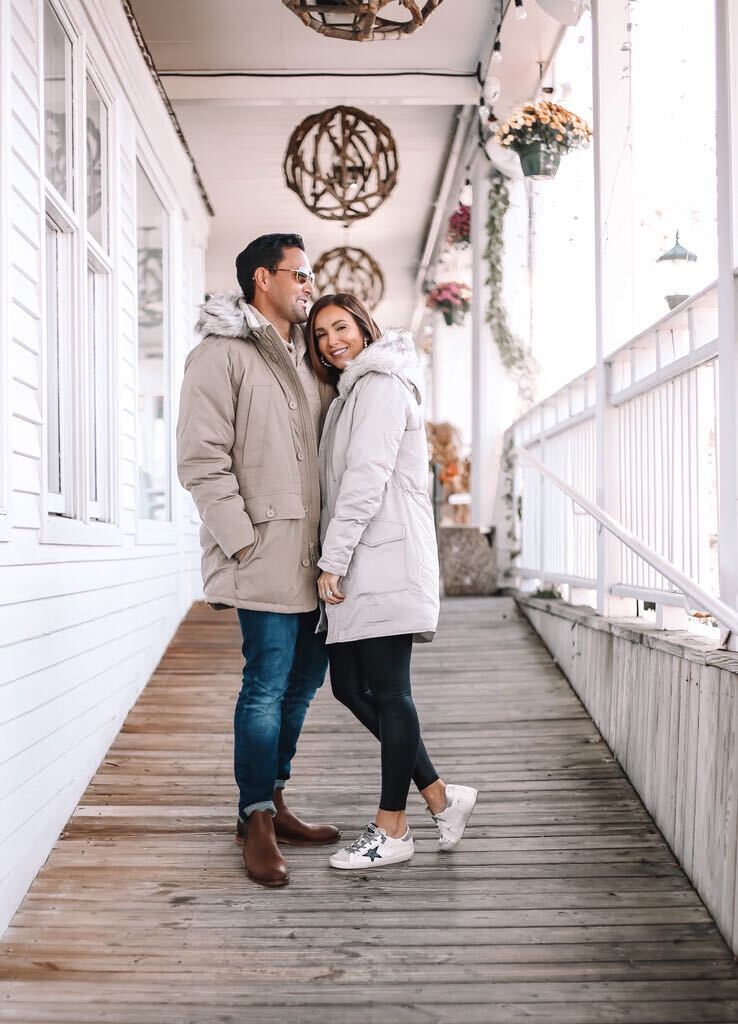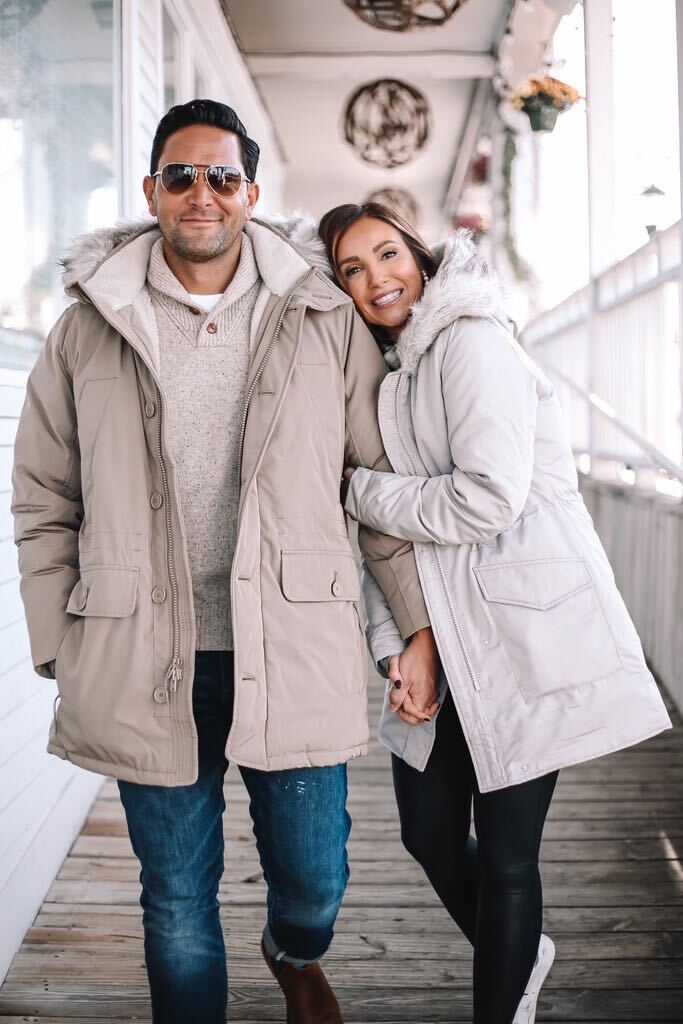 This Ultra Tech Parka is very similar to the one above but the silhouette is a little different. It has more of a straight cut, you cannot cinch the waist and the length is slightly longer. If white isn't your color, it also does come in black and brown.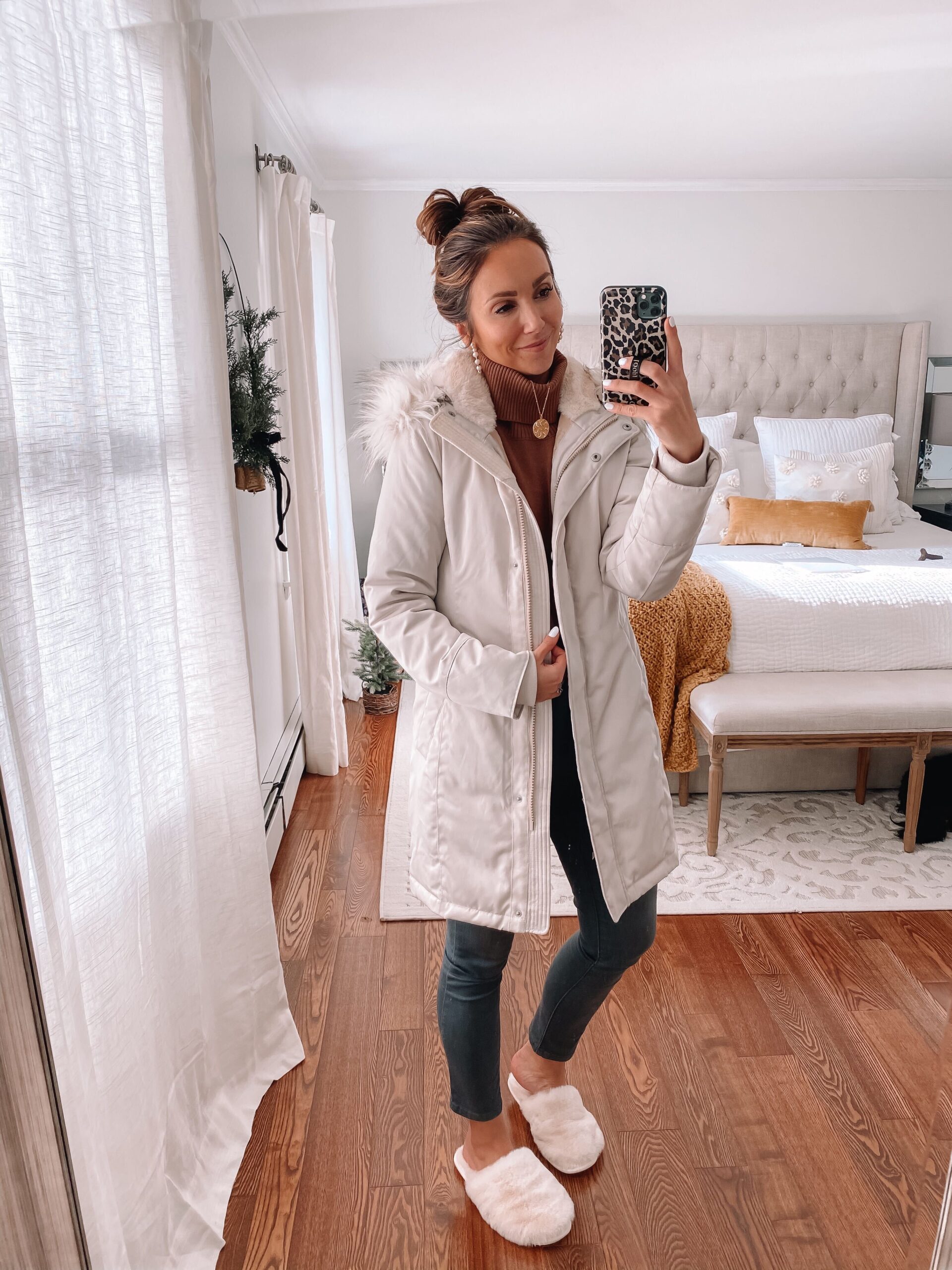 More AF Coat options on sale.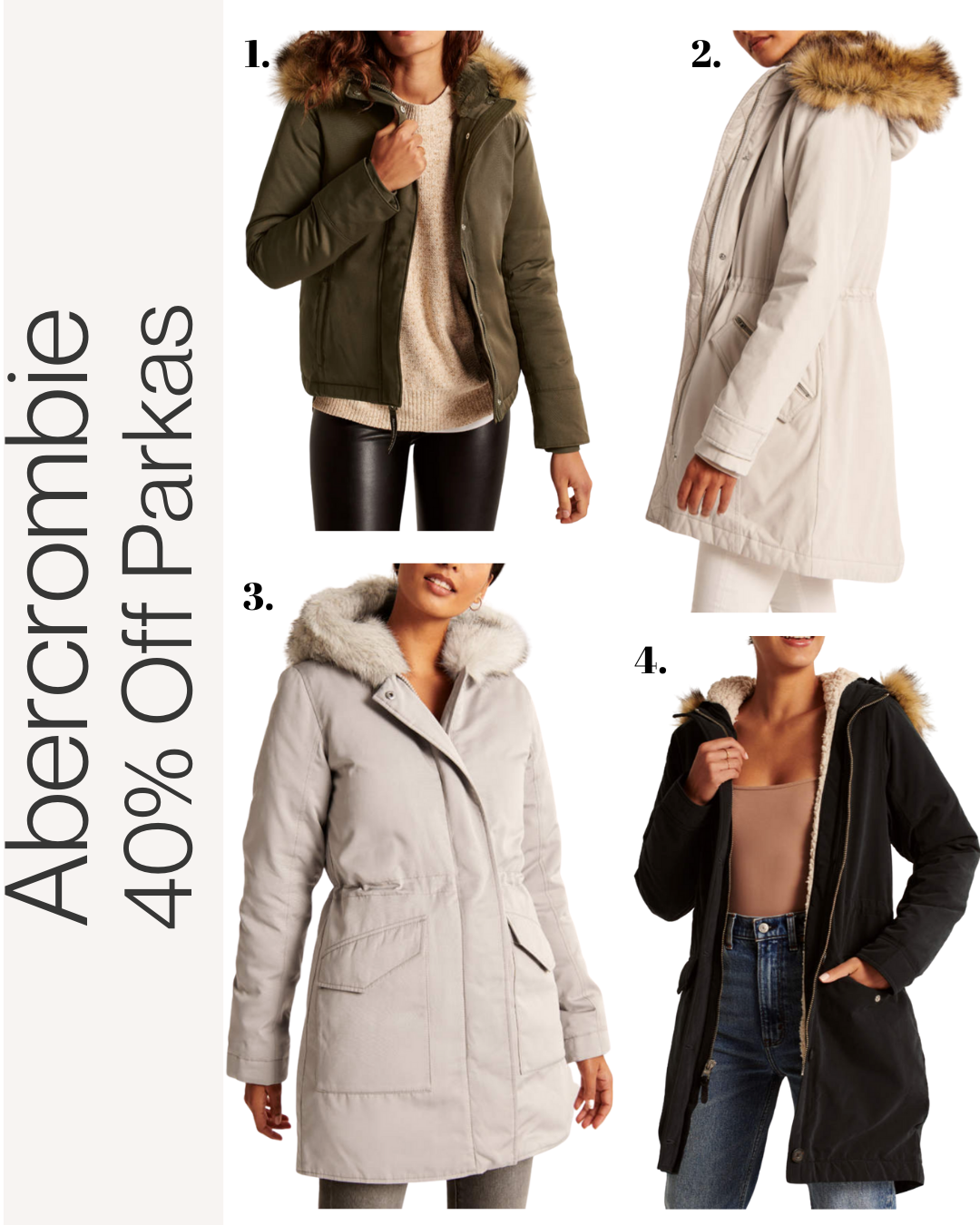 This Ultra Long Puffer is so warm! I'm loving the new colors this year. I'm wearing S. Great coat especially if you live somewhere cold!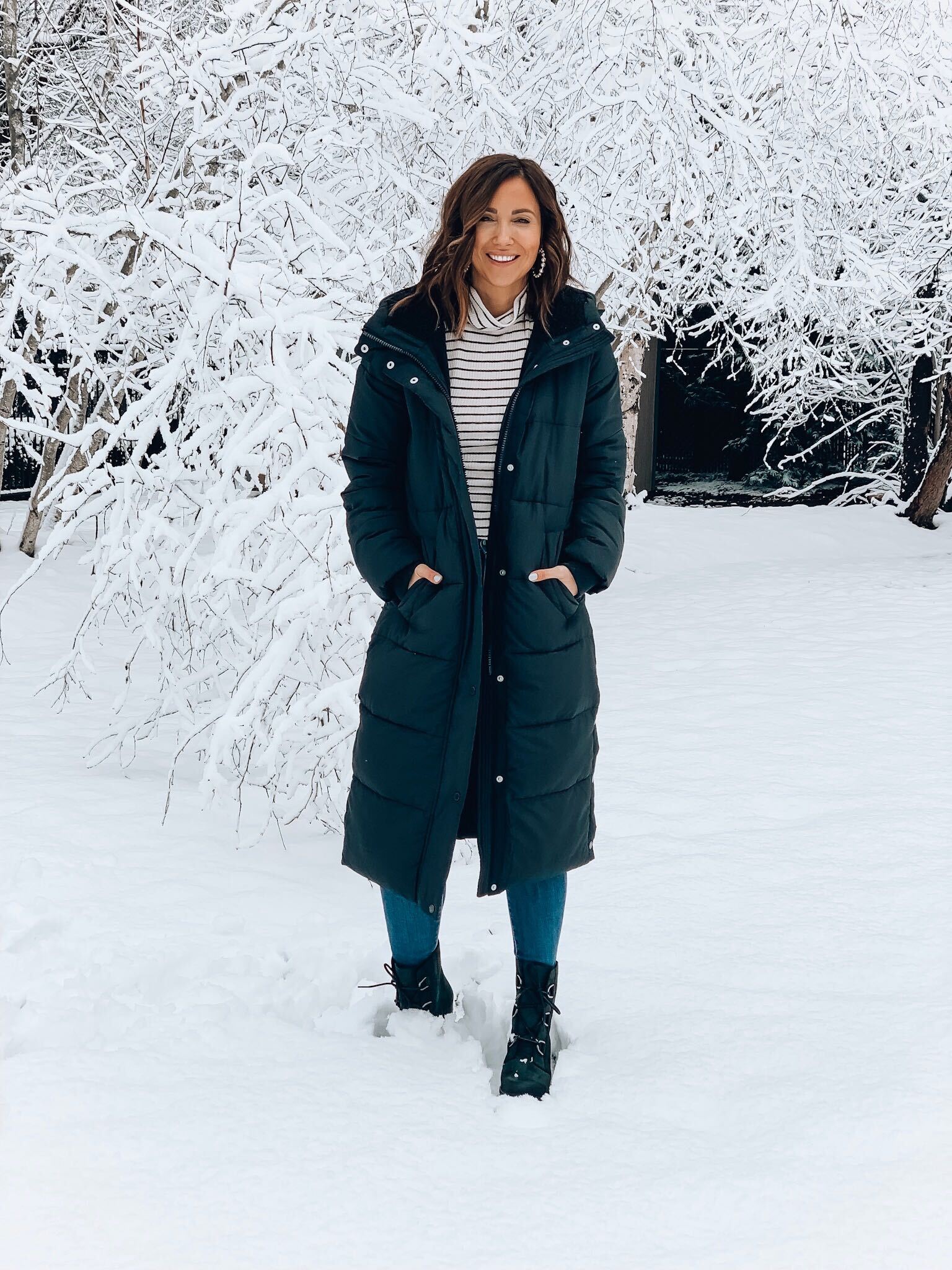 1 // 2 // 3 // 4 / 5 // 6 // 7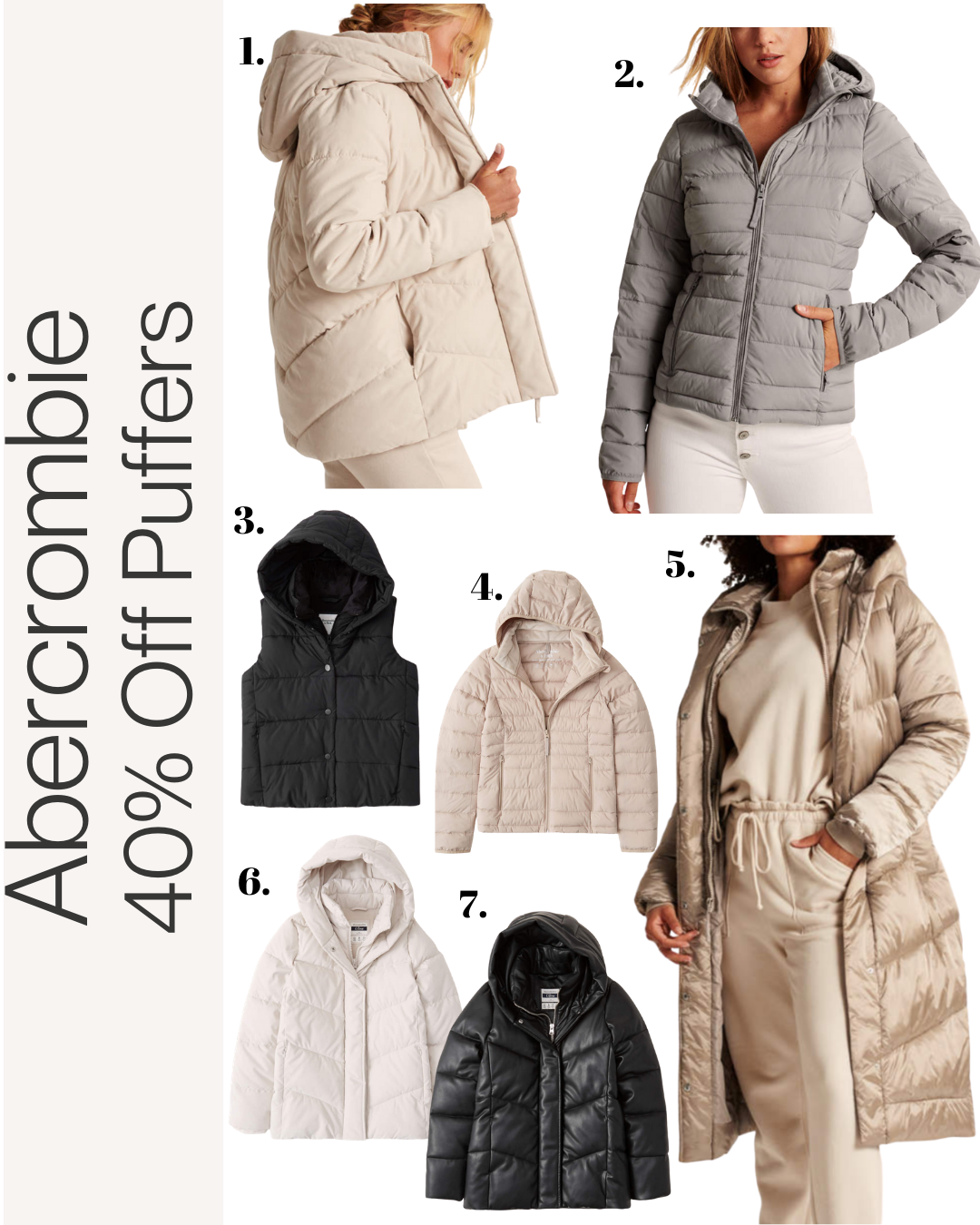 This Faux Fur Mini Puffer is super cute. I love the bomber jacket fit and neutral color. I am wearing size small.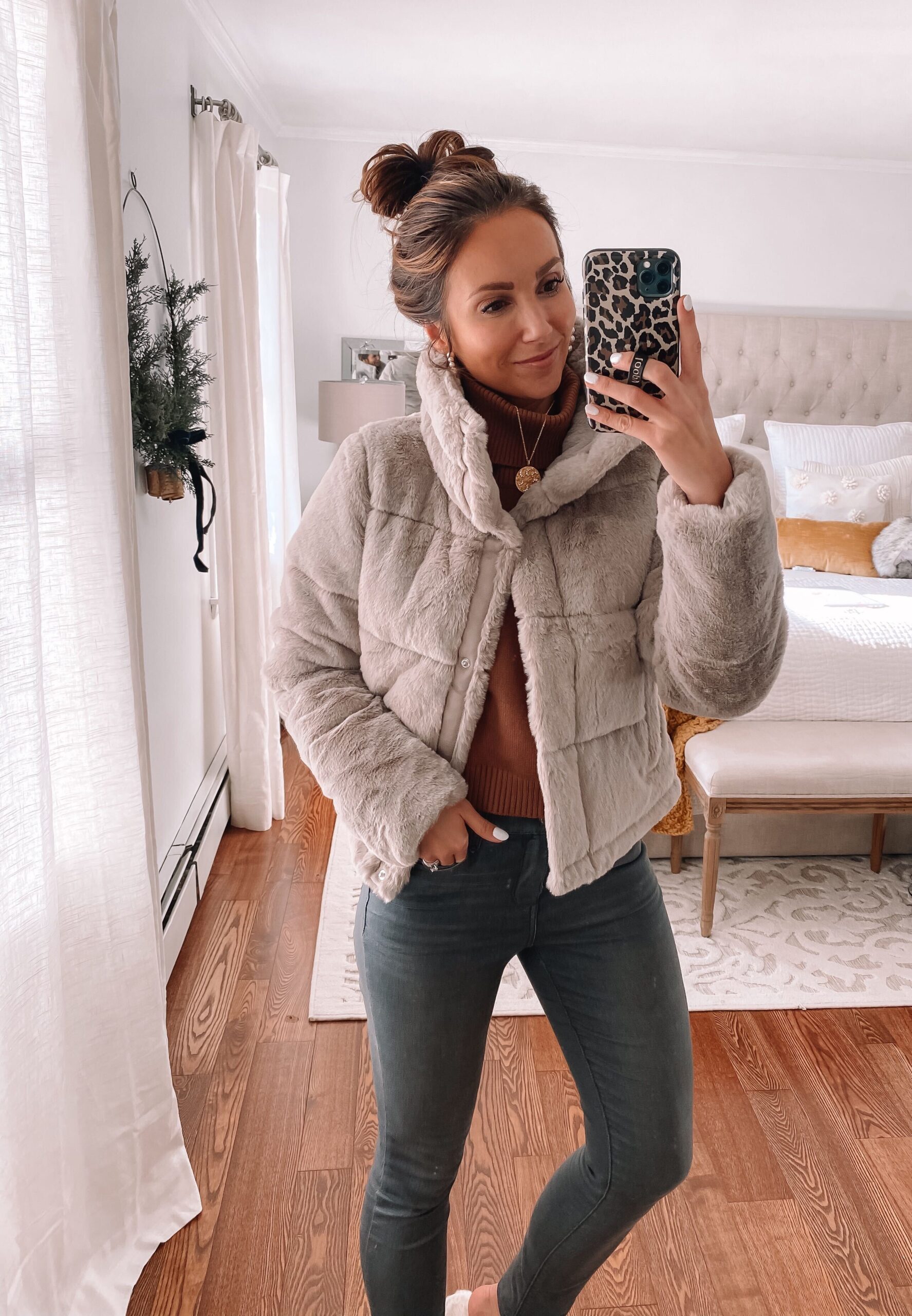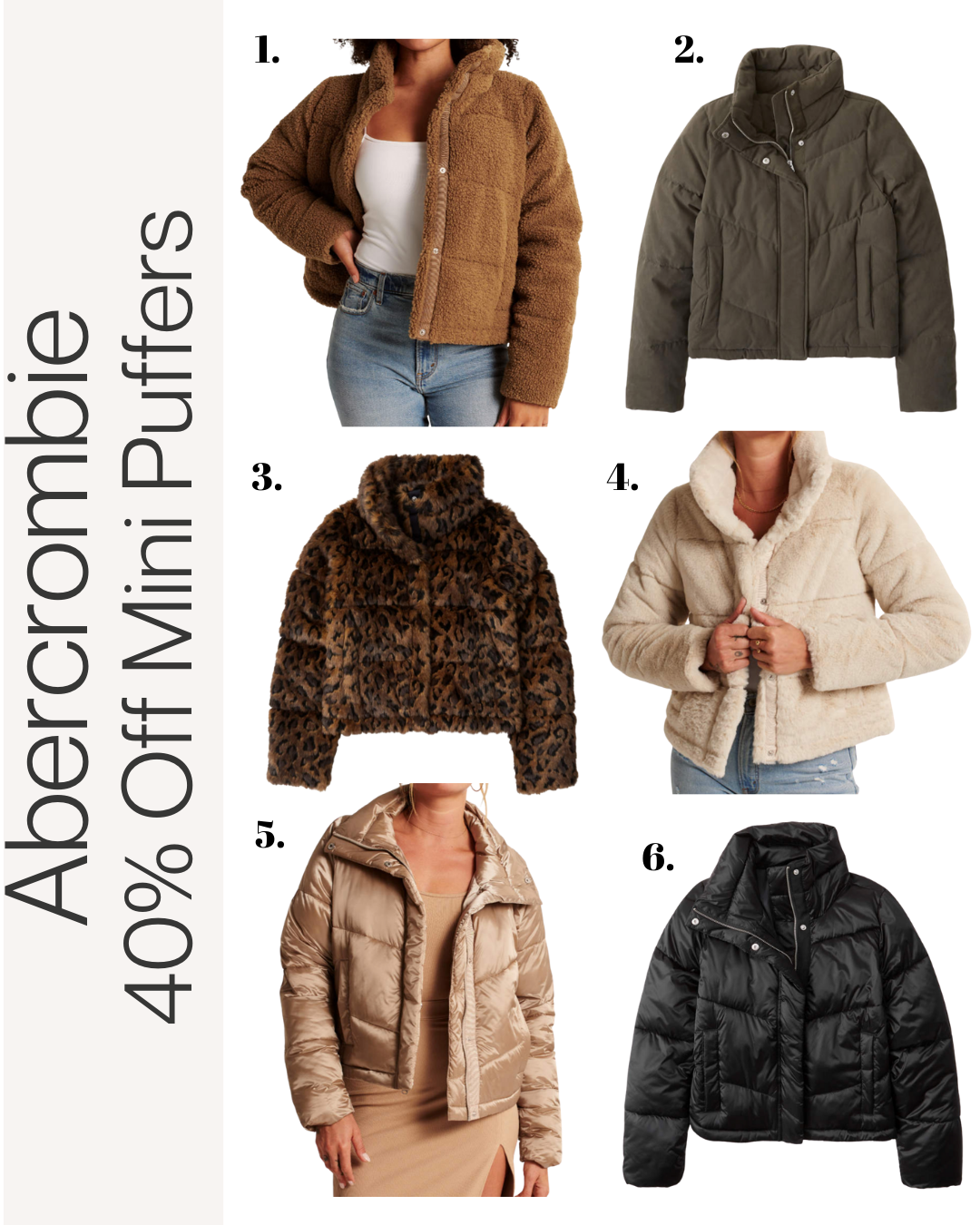 AF Men's Coats on sale.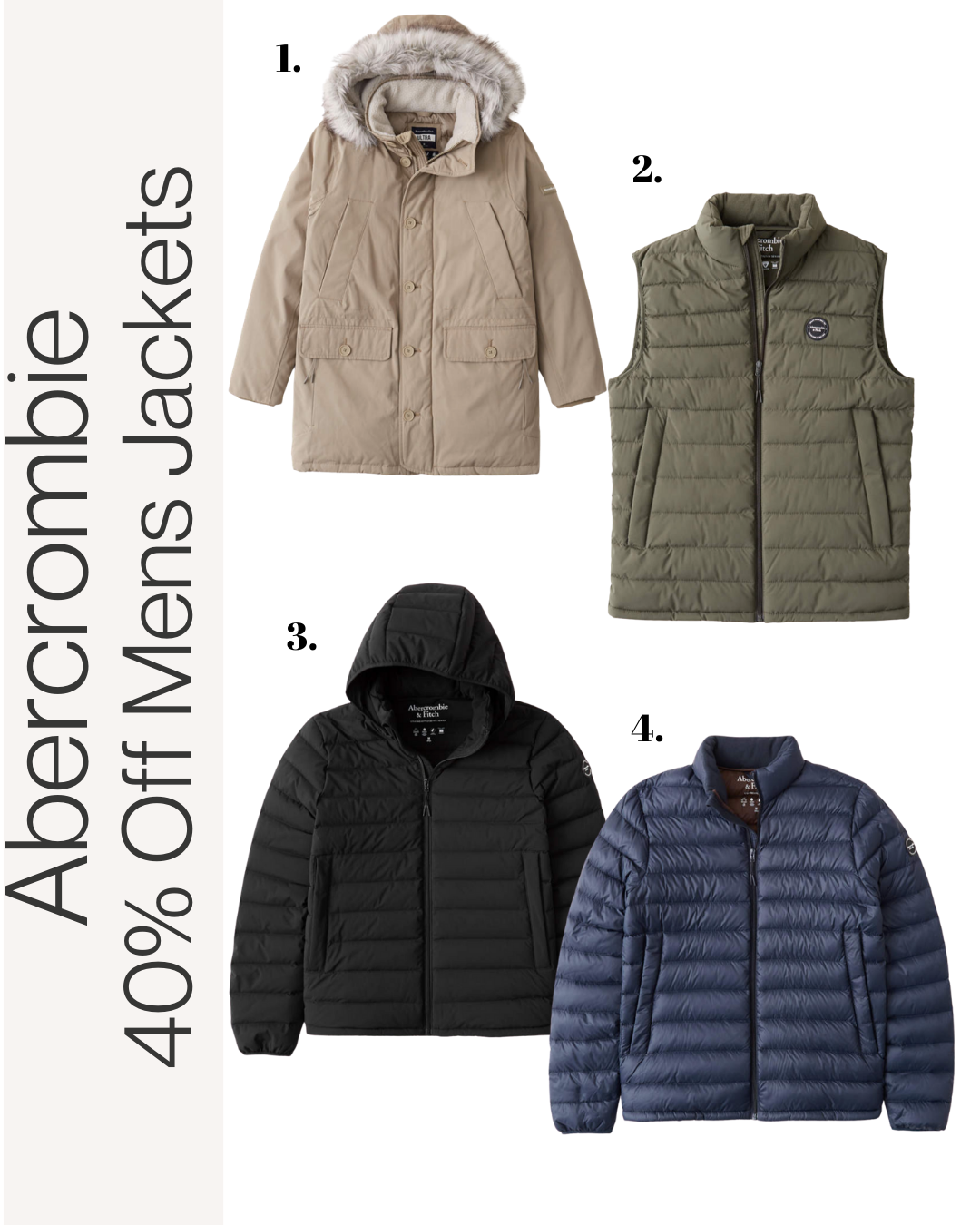 Amazon Down Jacket
The "IT" coat of Amazon! This jacket has over 11k reviews and they all live up to them. It's super warm and available in many different colors. I'm wearing xs. There is also a kids version available that I ordered for my daughter and she loves it.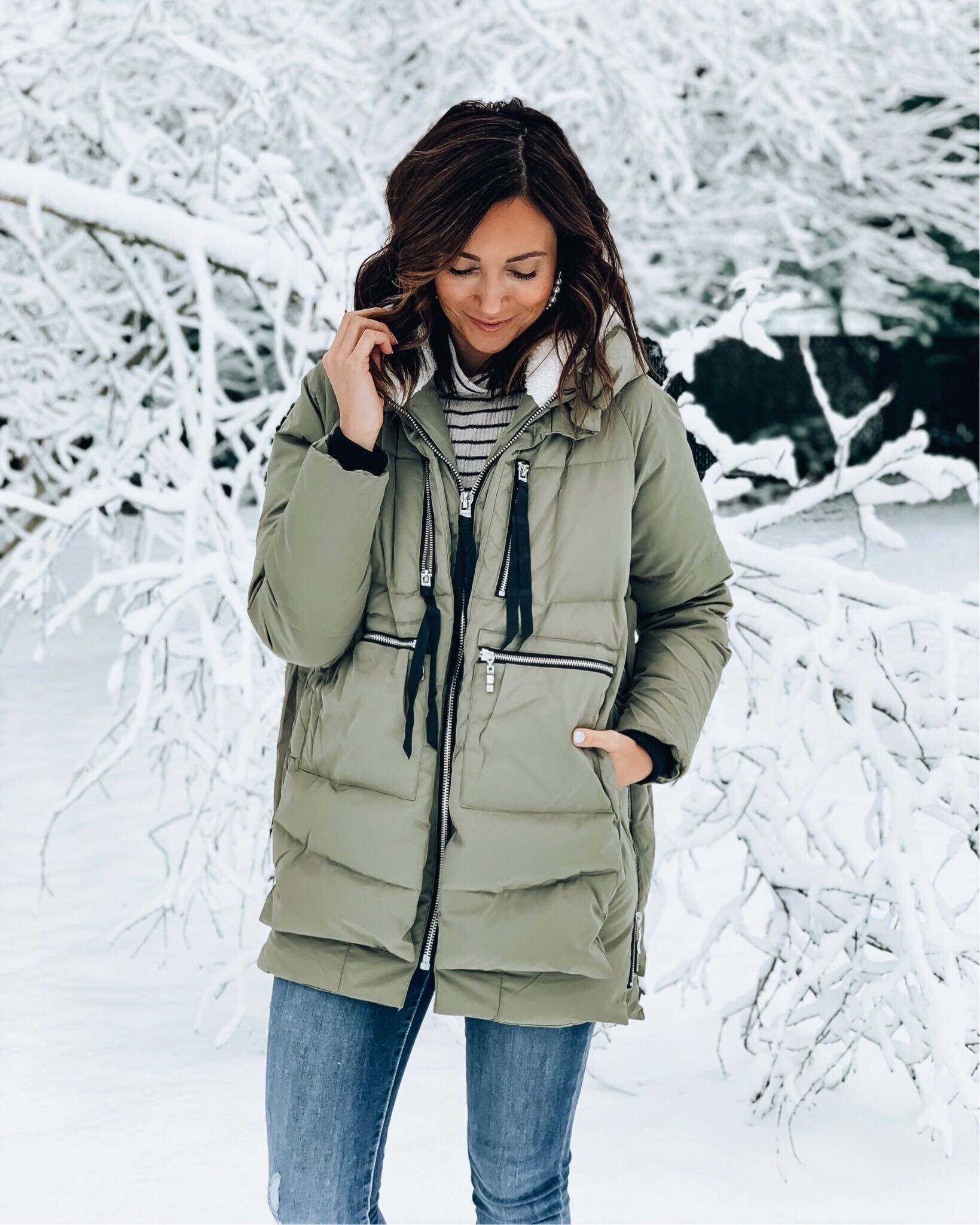 J.Crew Chateau Parka
I own this parka in two colors, that's how much I love it. I've had my grey one for 4 years now and it's such amazing quality. I love the cut and silhouette and it is hooded. The faux fur trim is removable. I am wearing size 2. It is currently on sale and 25% off.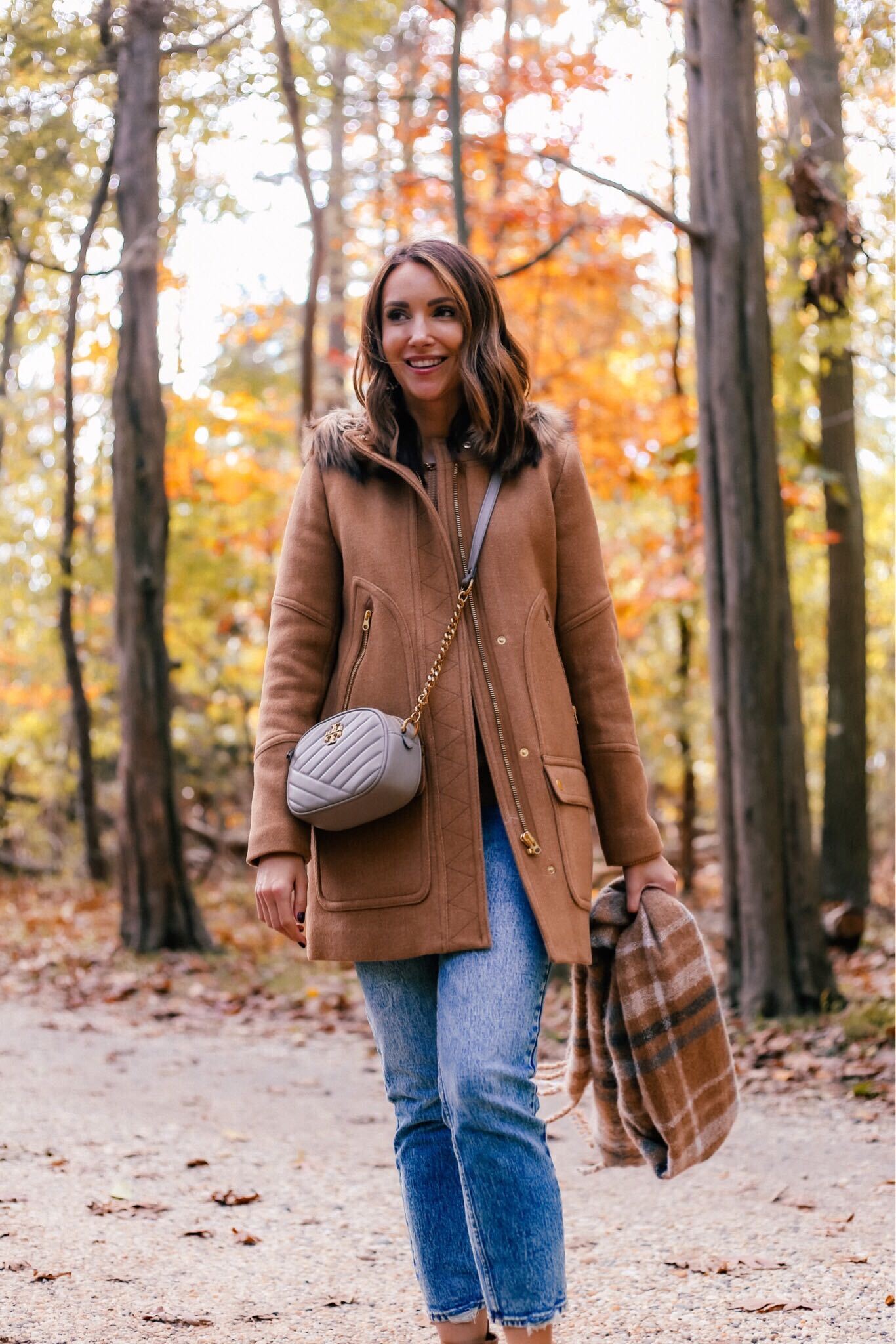 J.Crew Teddy Coat
I love this sherpa teddy coat from J.Crew. While I was drawn to the tan color it is also available in leopard, which is so fun. I'm wearing xs.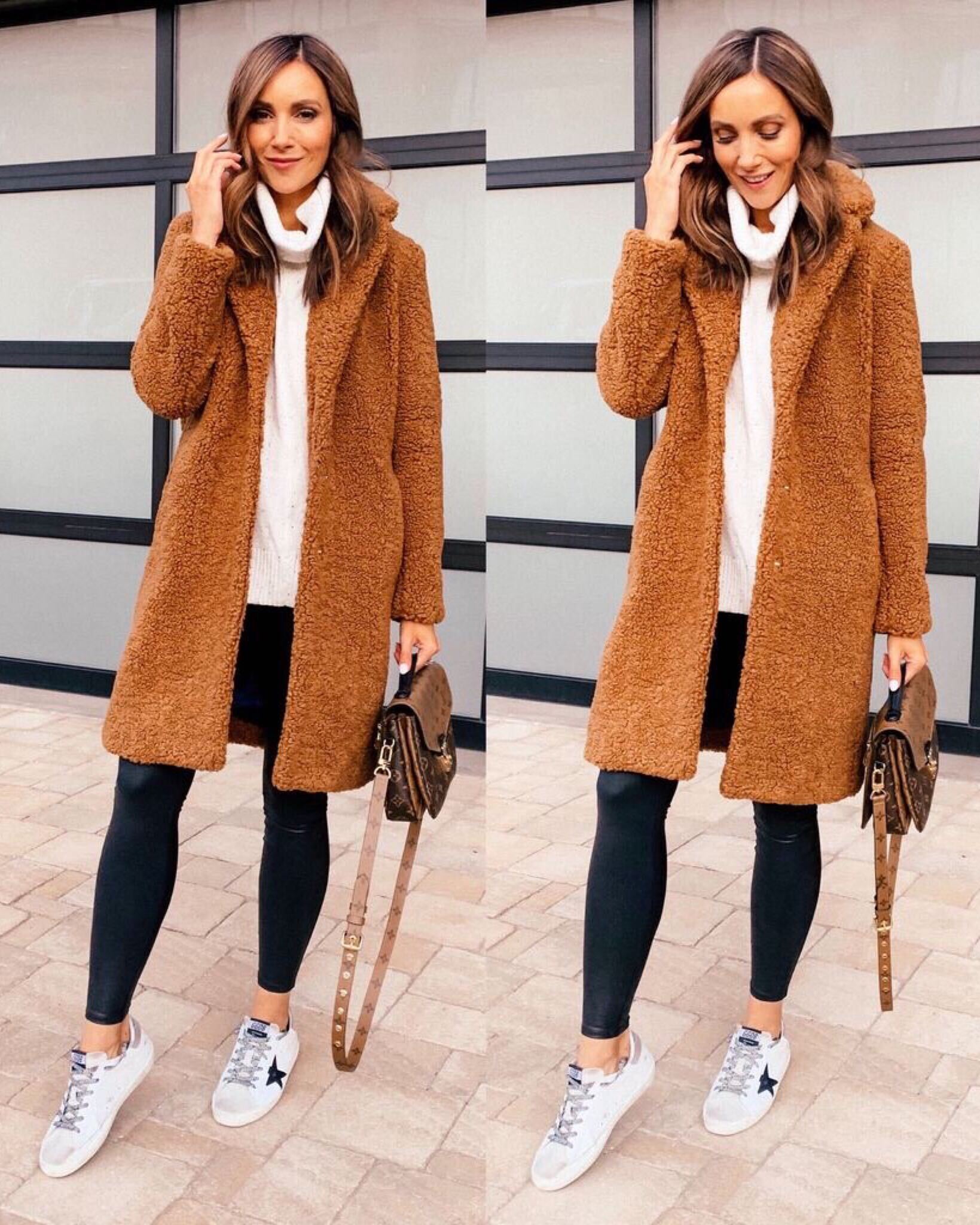 J.Crew Cocoon Coat
I have had this coat for a 4 years now and it still looks amazing. The quality is outstanding. The silhouette is timeless, I don't see it going out of style in the foreseeable future. The coat itself is quite thick and warm. I am wearing size 2. This year's version has been updated with side pocket detailing. It's on sale this weekend!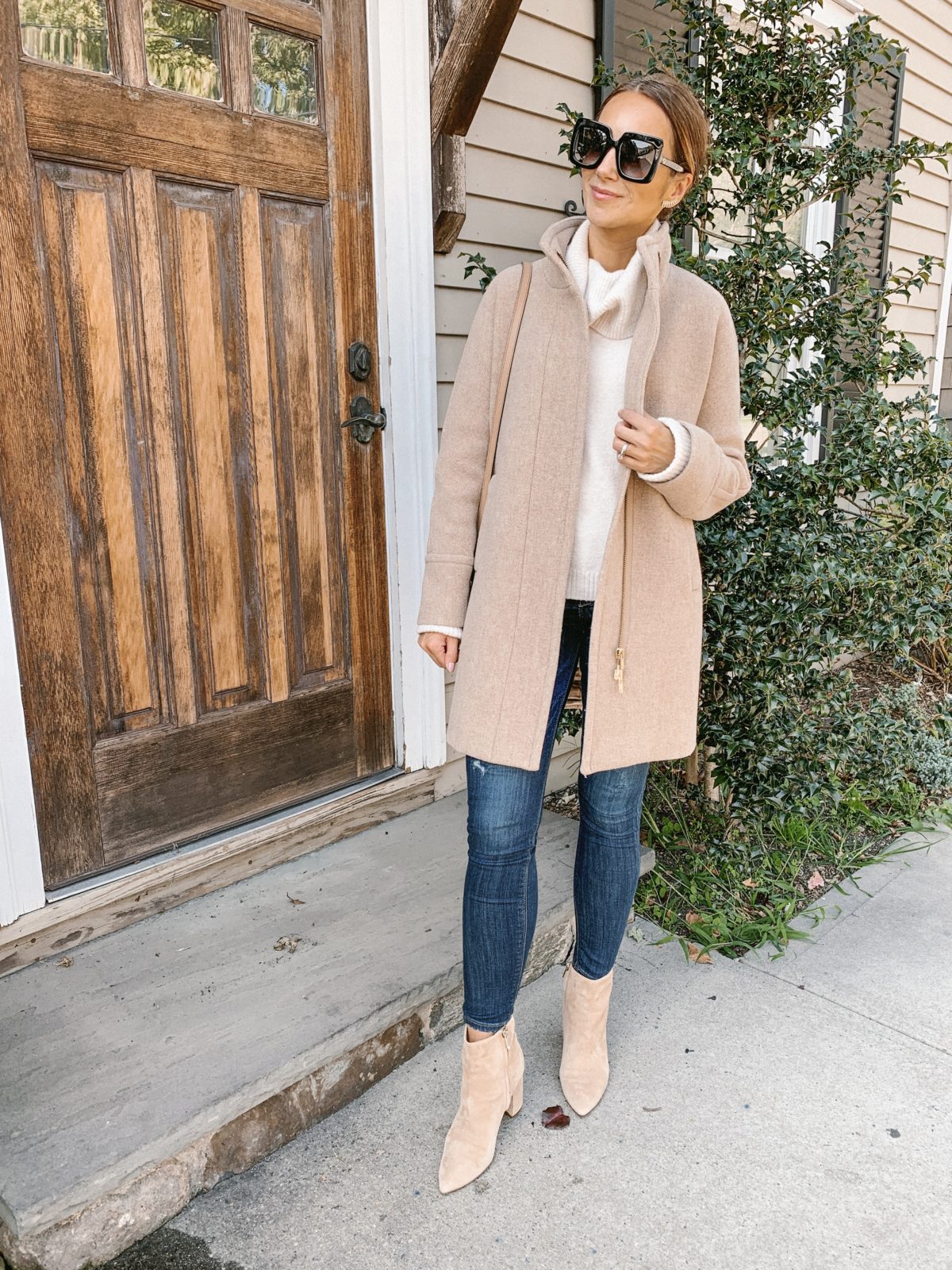 Old Navy Funnel Neck Coat
This coat is a great alternative to the above Cocoon Coat. It is absolutely stunning and available in black, camel and oat. The quality and is really good and the outside fabric is really soft. And the color (more caramel in person) is beautiful. The biggest difference between the J.Crew version and this one is the thickness. This coat is not as warm and thick; and it's not as oversized. It fits TTS, I am wearing size XS. This coat is 30% off ( price in cart).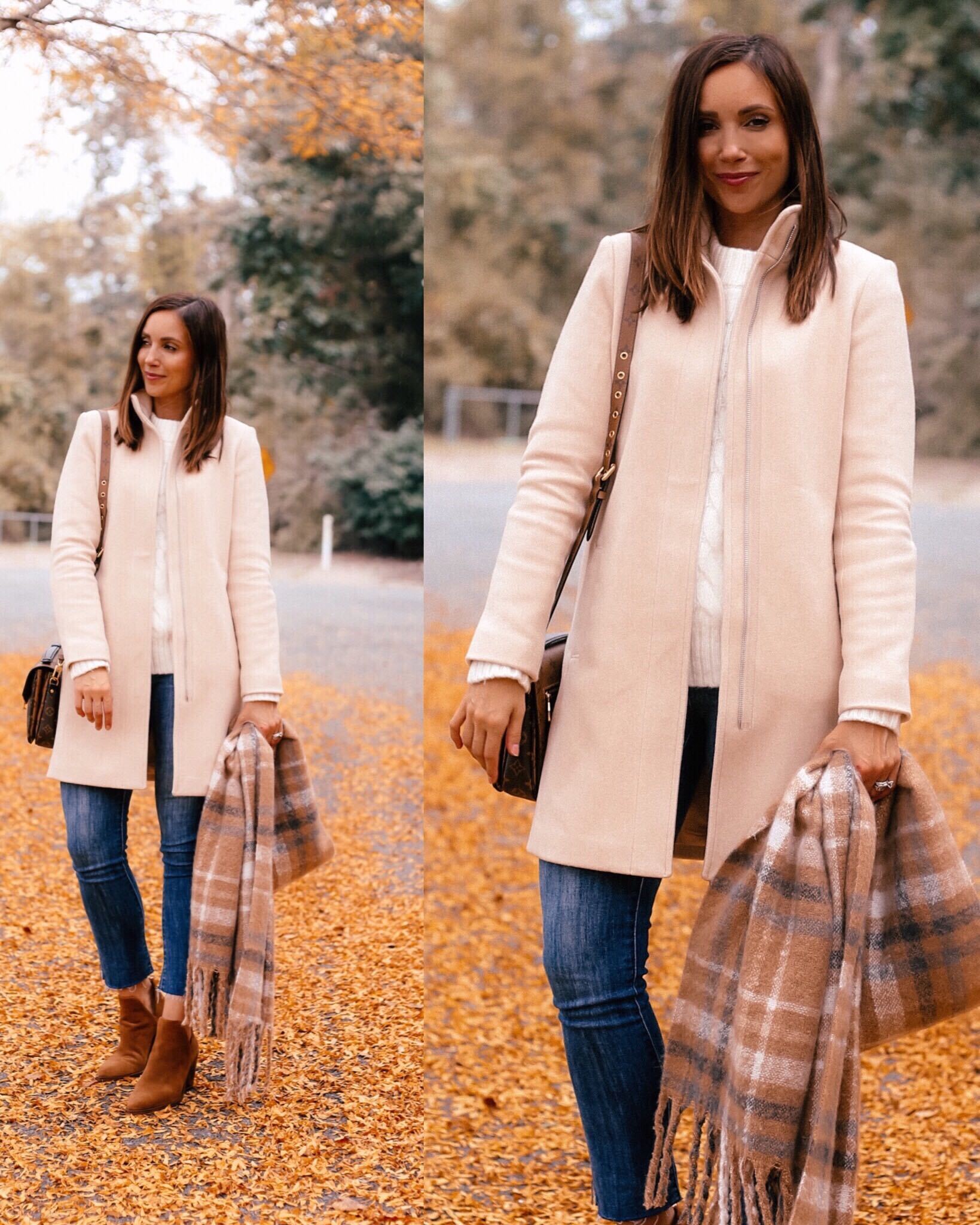 Walmart Puffer Coat
This is such a great affordable jacket from Walmart. It's warm and lightweight and available in six colors. Fits tts.
Thank you so much for visiting Blushing Rose Style Blog.