Winter coats are a must here in NY. But no matter where you live you may need some form of cozy cover up… for you gals living south it may not be any of my favorite winter coats, but maybe a chunky sweater.
Most of the winter coats I have purchased this season are currently on major sale. Including this one, which has been marked down 40% (the entire website is marked down 50%, so make sure to check out other winter coats on sale). It is priced just around $95, which makes it reasonable for such a stylish and high quality piece. The silhouette of this winter coats is classic and it is sure to stay in your wardrobe for years to come. Dare I say smart investment? haha Also I am wearing size XS my typical size, though I have to tell you I wish I went with S, so I can accommodate oversized sweater when the weather cools down even more. Also read below to see how you can get these boots up to 50% OFF.  BTW Nordstrom is having a winter clearance sale and I have the round up of the best deals HERE.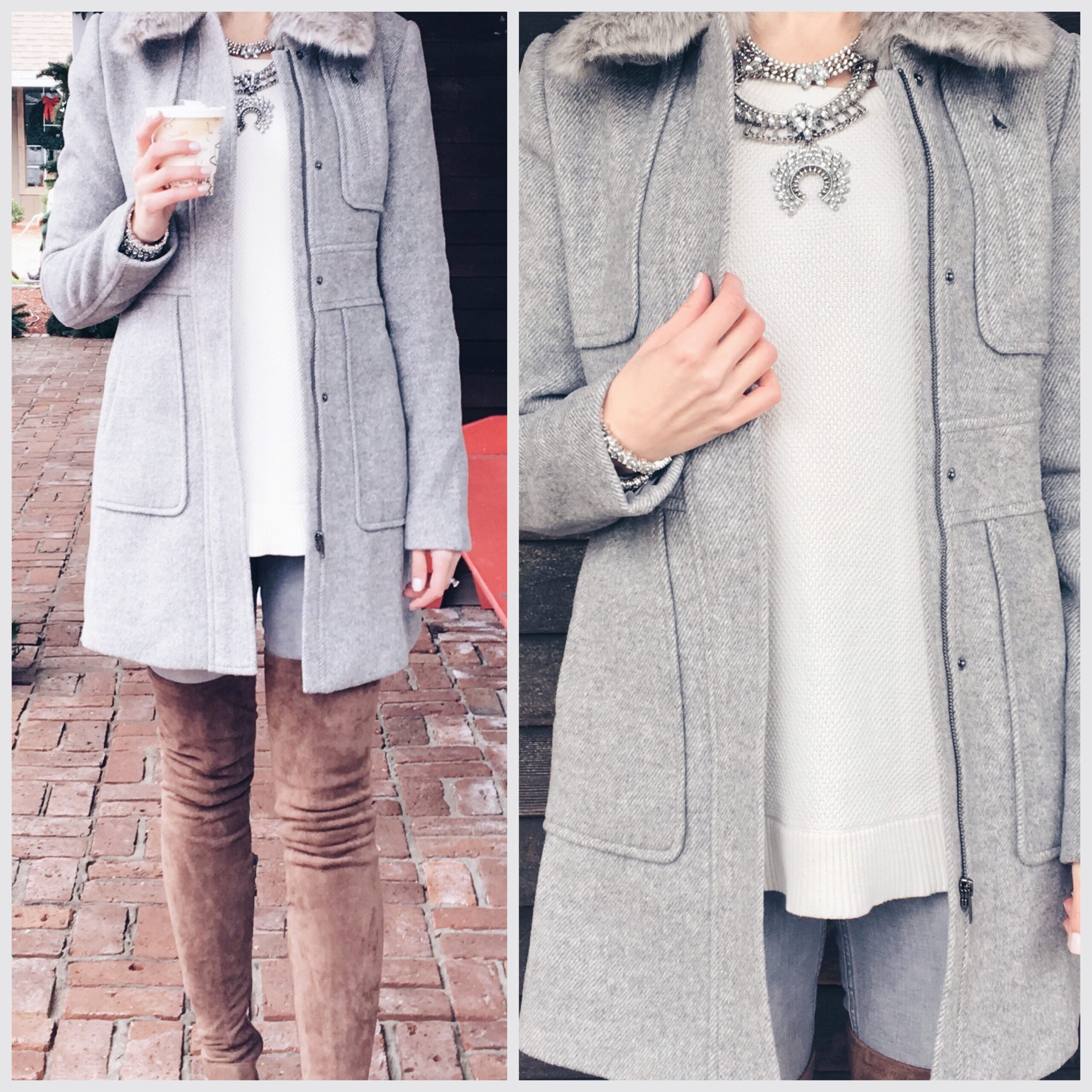 So do tell me are you obsessed with over the knee boots? I am! Last year I was not ready to get on board with the trend, but this year I am all in, in all colors and heel height haha.
So while you're shopping for winter coats, snag a pair of these! Let me tell you how you can score them on sale.  Goodnight Macaroon is having a holiday sale. Here are the discount codes you need. 30% OFF use code MERRY 30 (spend $150 or more), 45% OFF MERRY45 (spend $250 or more) and 50% OFF MERRY 50 (spend $300 or more). These boots run small, so size up I am 8 or 8.5 and went with size 39. What makes these great is that these stay in place will not slouch or slide down! If you grab two pairs, each will be less than $90! See my favorite picks from the sale.
All images are clickable! Just click on what you love, and you'll be redirected to the retailer's website.