Faux fur vests and were so hot last season, and I am not going to deny the fact, that I was scared the trend would not last… Do not fret my friends faux fur vests are back and stronger than ever!Most retailers (at least where I shop) have their own versions of one. I bought two faux fur vests at Banana Republic last year (still available HERE and also come in a new color HERE).
This year I decided I needed more faux fur vests … however I needed one in a different color. I was thrilled to find THIS one in the most gorgeous smoky coal color. Trust me the color is even more stunning in person, you will fall in love. But if you were looking for something a bit lighter, the good news is, it comes in a camel color as well. The great news about these faux fur vests, is they come with a belt, therefore you can wear these and style them several different ways.
I should mention the LOFT is having a major sale…. 40% OFF your purchase. After all this is why I love this store. Make sure not only to check out their faux fur vests, but also THIS coat (also 40% OFF and prices around $100, which makes it a deal for such a stunning coat).
On a different note, after having two kids I found myself needing new jeans to accommodate my new physique. I was so thrilled to find the Jeggins at Express. The ones I am wearing are the dark gray ones. So obsessed with these. Trust me you need a pair, especially sine they're having a sale buy one, get one for $29! I mean of course you need a second pair! DUH
And while you're shopping for your faux fur vests and jeggins, do not forget to add a pair of fabulous OTK boots to your wardrobe. I am wearing the pointed one OTKs available here and here. And I also have THIS pair available from Goodnight Macaroon and they're are currently on sale! These Over the Knee Boots are fabulous and do not slouch, so grab a pair, and make sure to size up since they do run small (size 8.5 is 39 for me). Also can I just say how fabulous the taupe color is. It picks up greys, when you wear greys, and it picks up beige and brown when you wear these tones. So universal! Shop my look below, and scroll down for the best winter clearance sale to find the cutest coats, sweaters, boots and scarves on sale!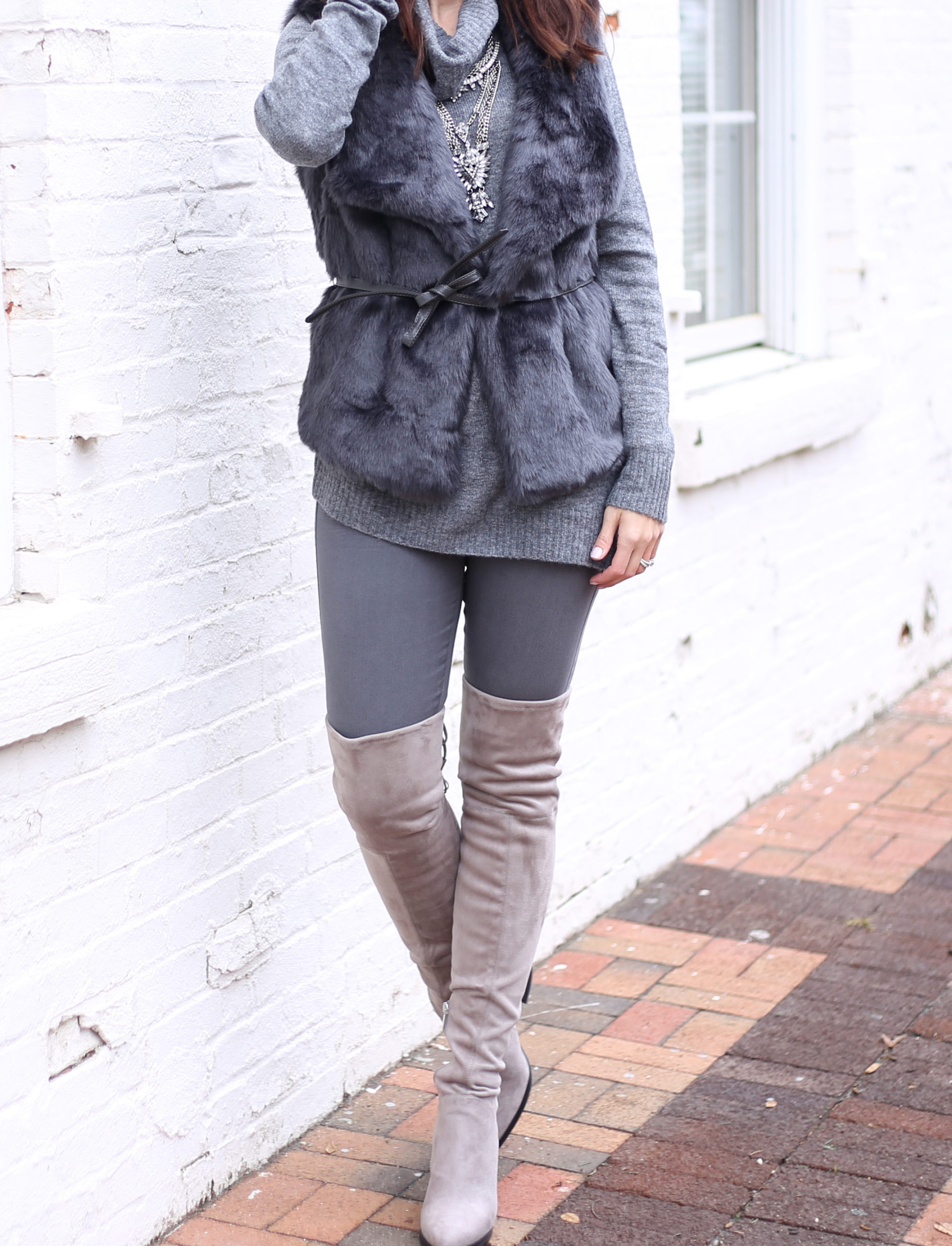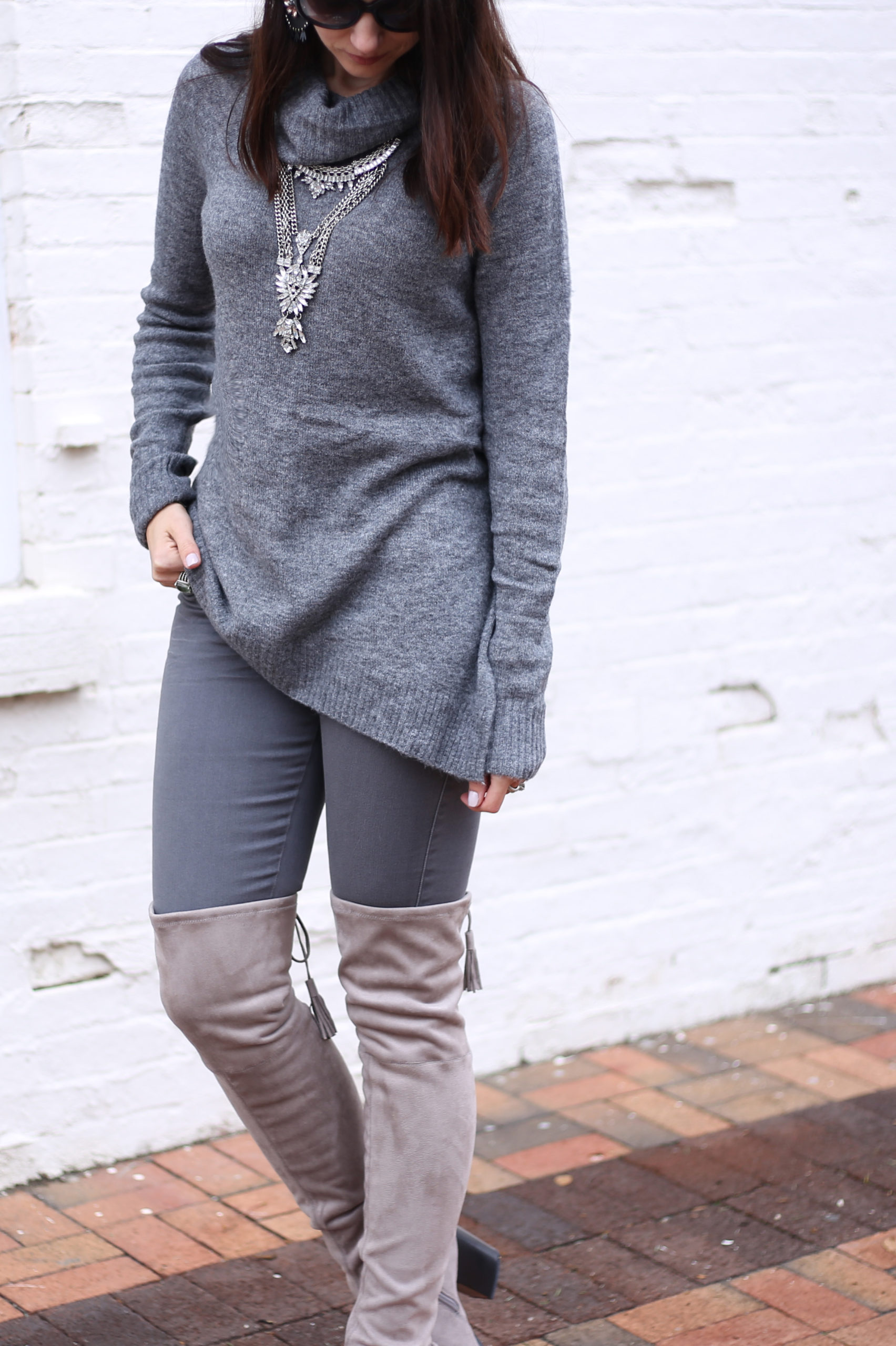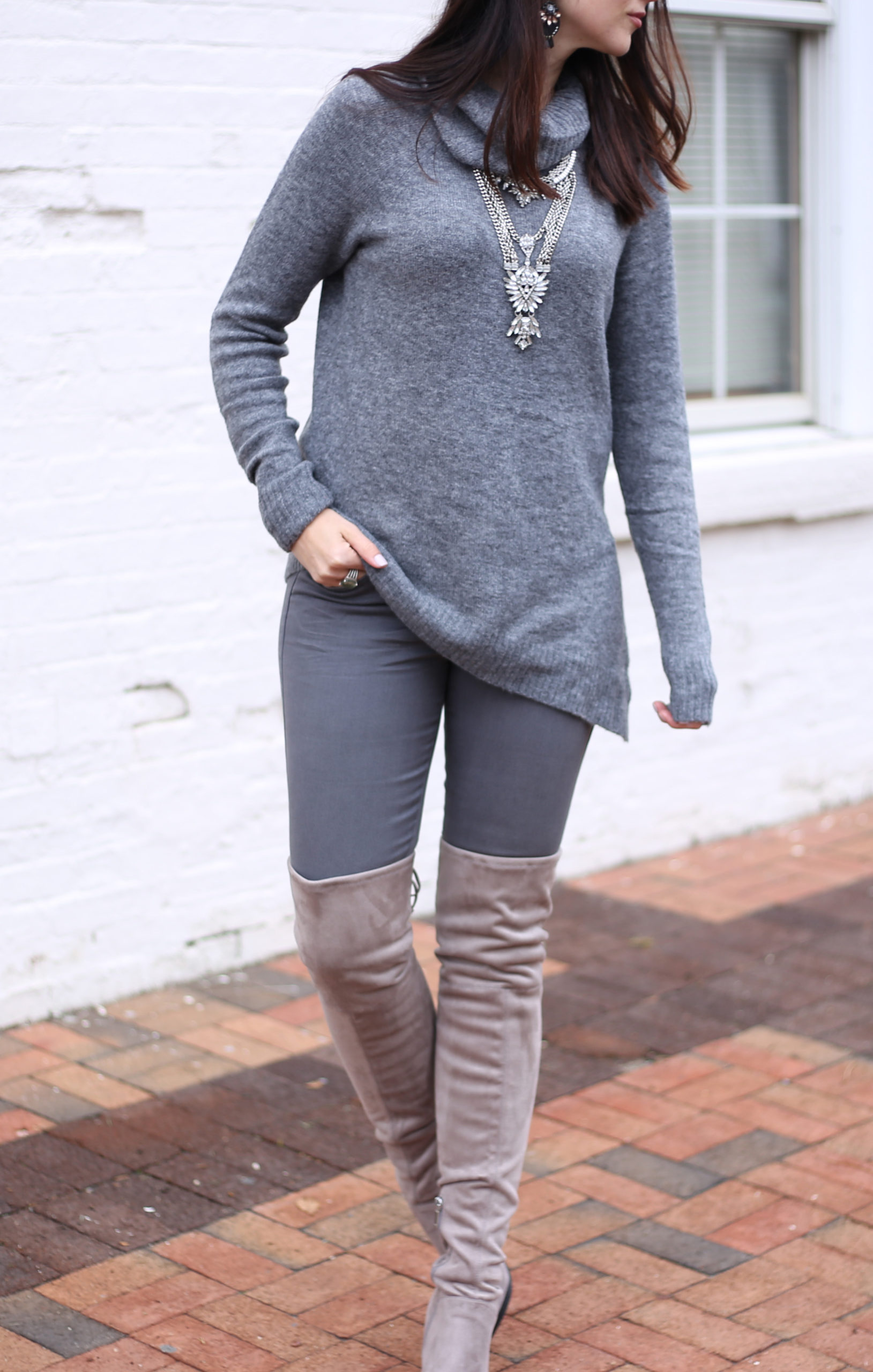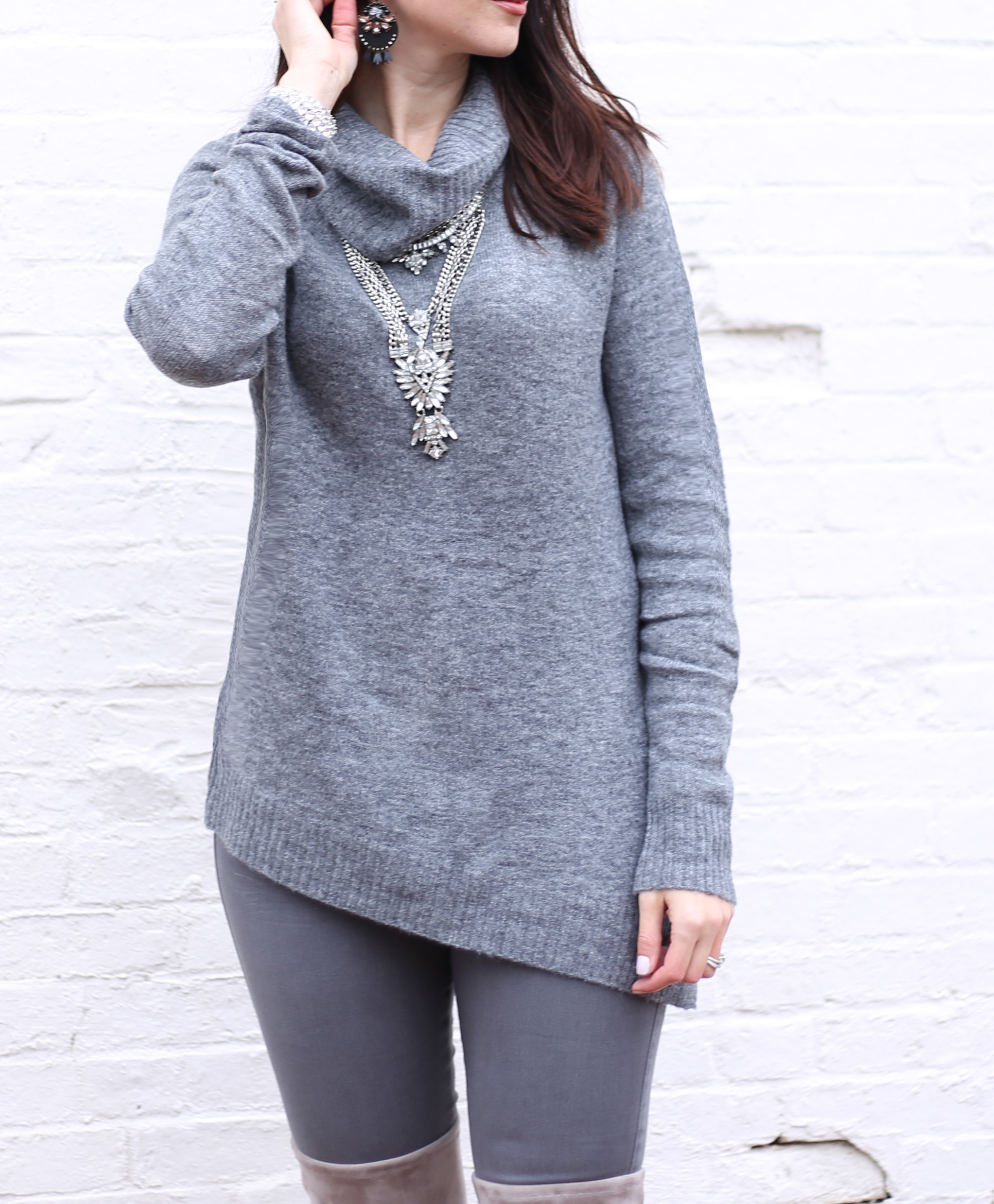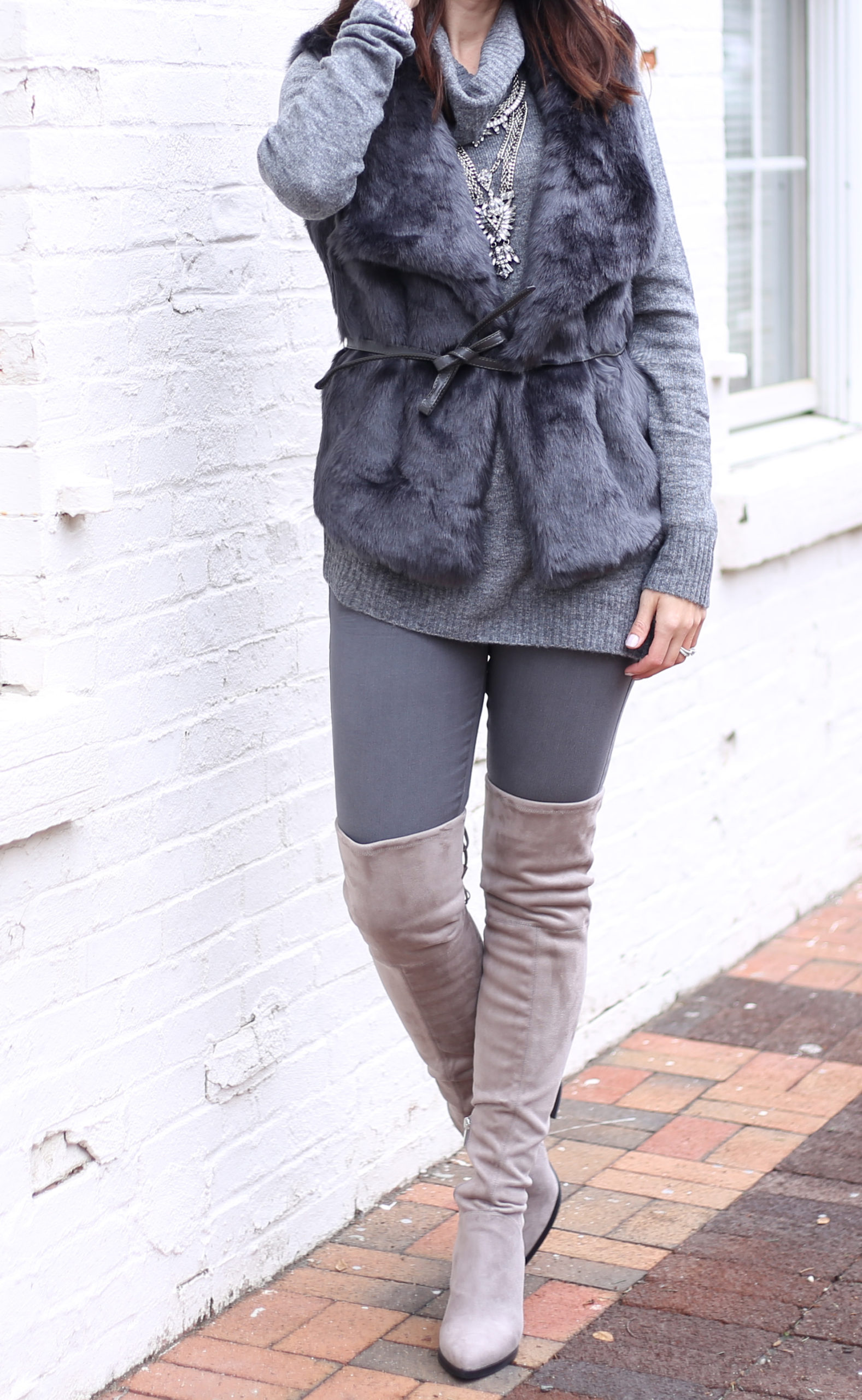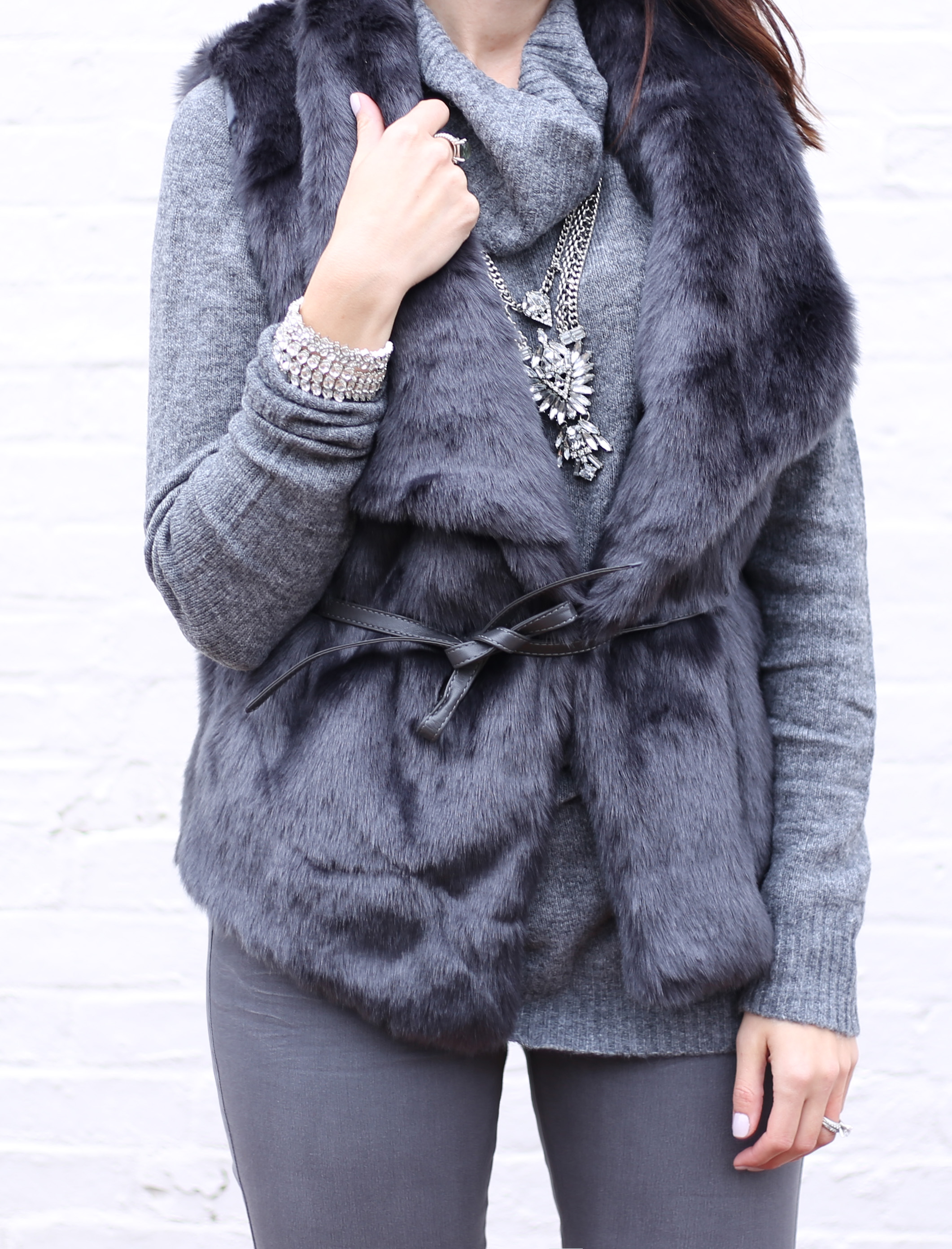 And have you seen the Nordstrom winter sale. Its the best time to stock up on winter wardrobe essentials.
All the images are clickable. So just click on the item you love, and you'll be redirected to the retailer's website.