Today was such a gorgeous day. Bright, sunny skies and over 70 degrees. How long have we been waiting on this weather???
It was such a great day to walk around the city. I made sure to stop by a local coffee shop for the iced latte (this is my all time favorite drink), and a lemon scone. I should not be munching on carbs (pool days are almost here), but I simply have no self control.
I wore my new skirt (it's amazing, I know). I love it for many reasons A- it has pockets, and B- it's high waisted, so it highlights the slimmest part of your mid section. And lastly, can we talk about all the fun colors. I paired it with the light weight navy top, and mustard yellow pumps. I accessorized with my favorite BaubleBar rings. If you haven't already check out their website (not an ad haha), their items are so stylish, fun and most importantly affordable.
What did you do on this sunny day? Thank you for reading.
XO,
Anna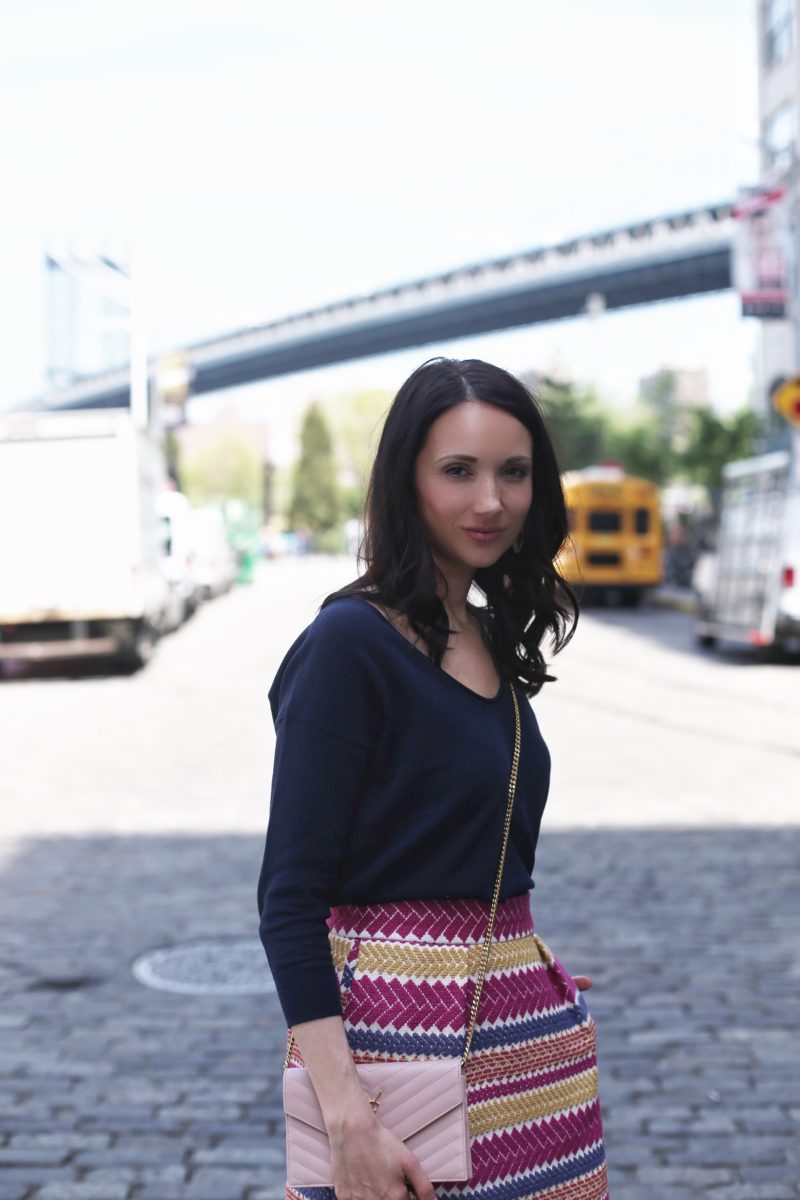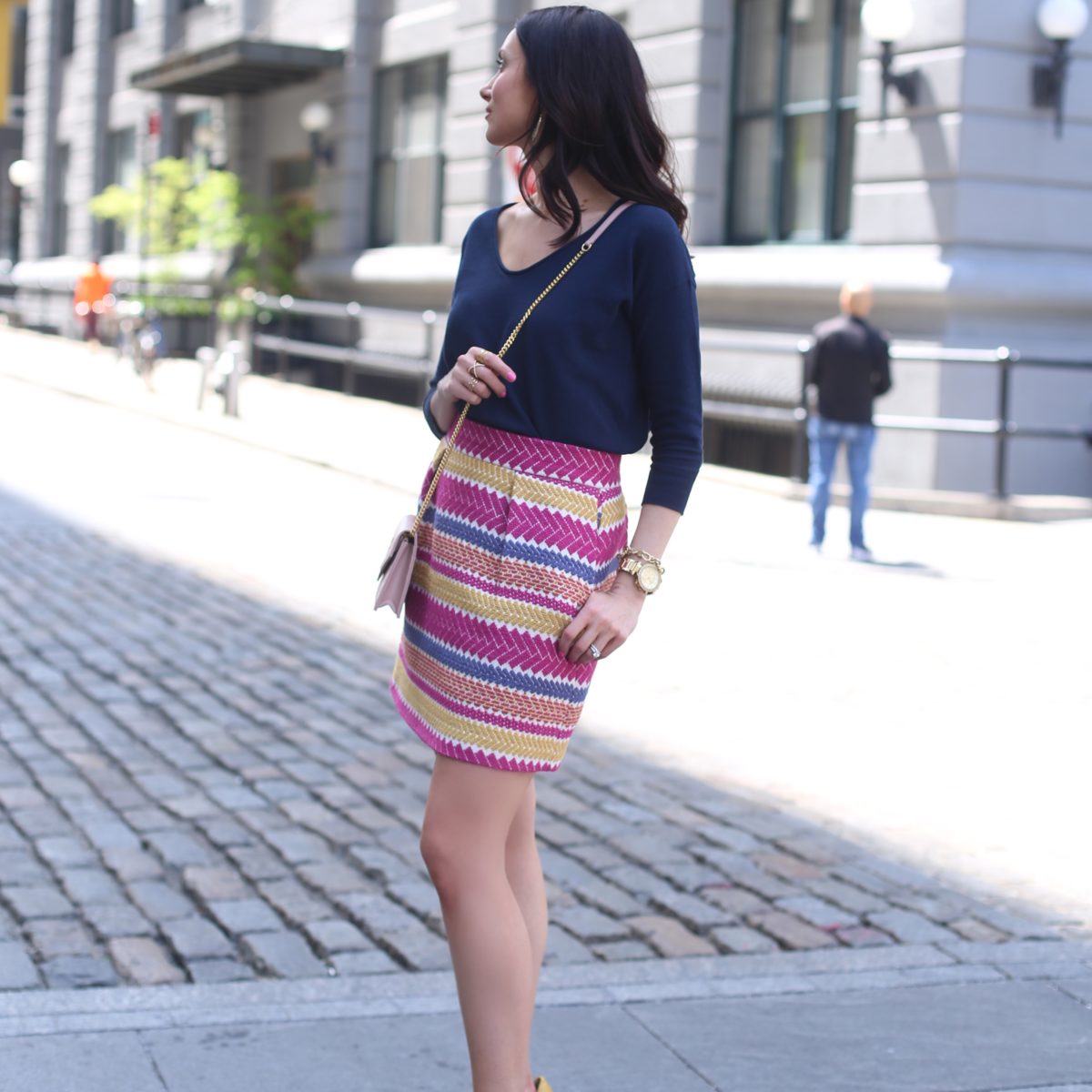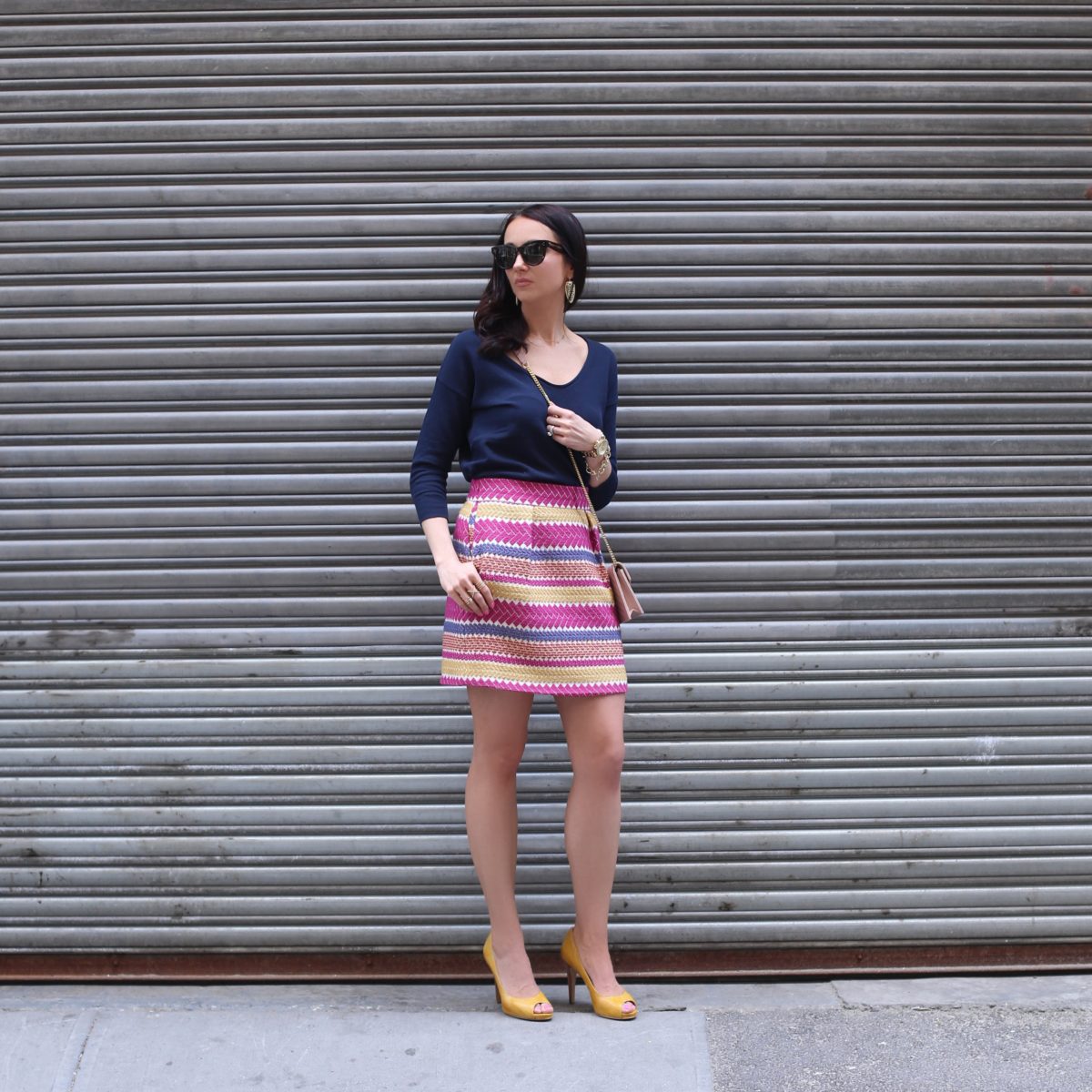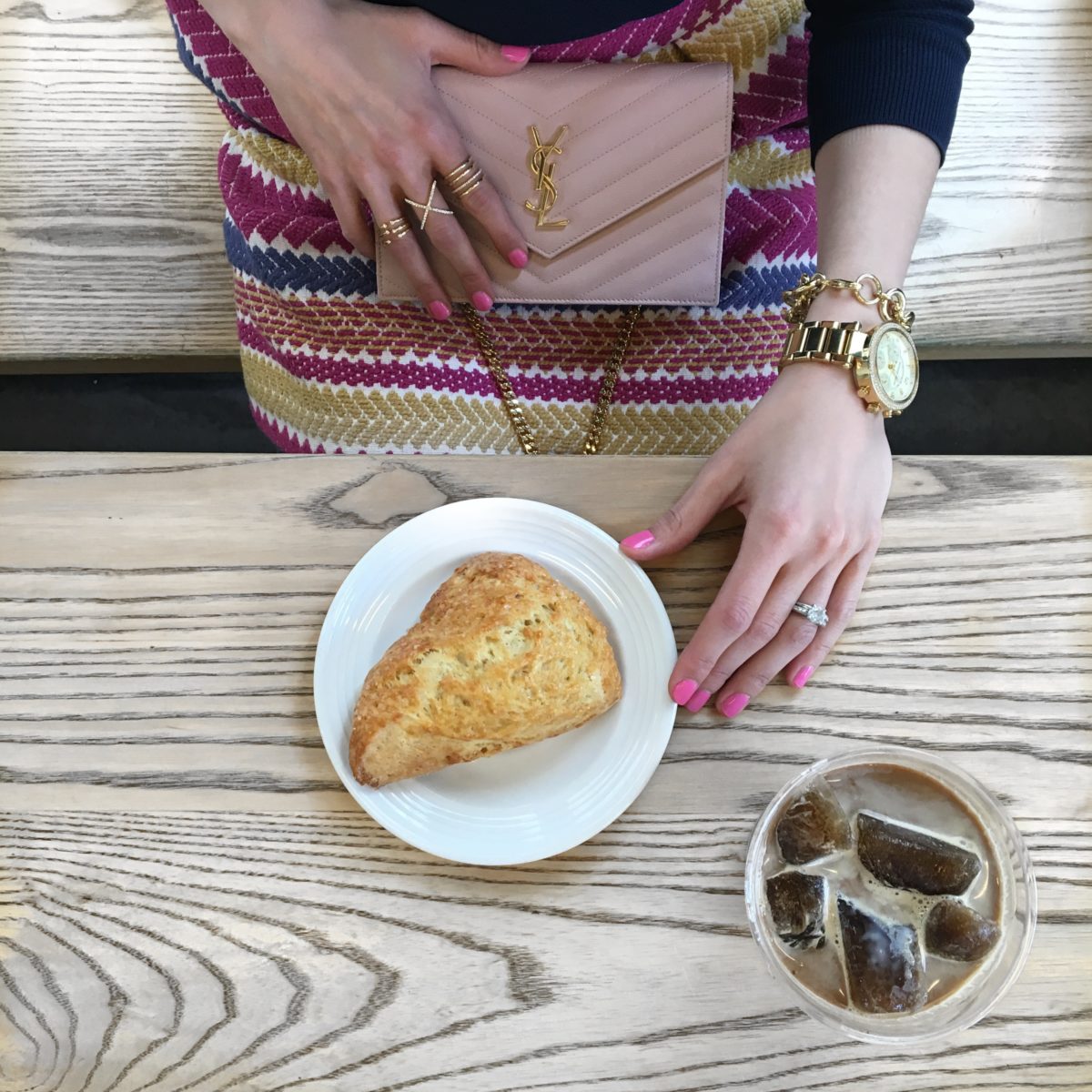 Wait let me check my IG… #thesruggleisreal