I'm back with some outfit inspiration for the fall & winter. November is a weird month to dress for because we're technically still in fall, but it can feel like winter outside just as often. The key to dressing for the coder season is collecting comfortable casual pieces that are easy to wear in different ways and layers! So never forget your layers, but non less, here are some of my favorite looks from Amazon.
Look 1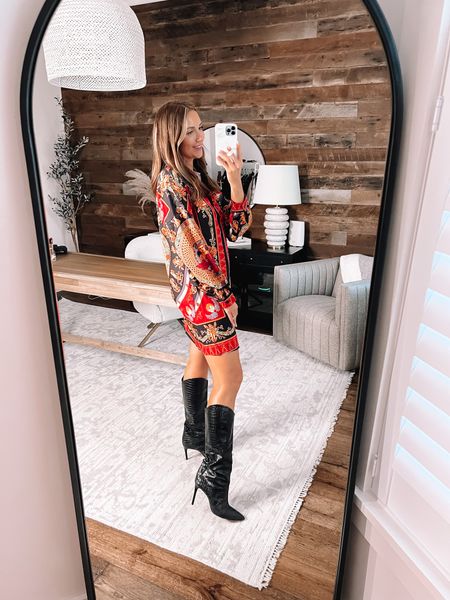 I'm obsessed with the print on this blouse. Super fun and I love this color for the holiday season. This can work as a dress or an oversized blouse; I'm wearing a medium for reference. I paired it with a pair of black booties, but as a shirt, I'd pair it with some distressed mom jeans for a casual look.
Look 2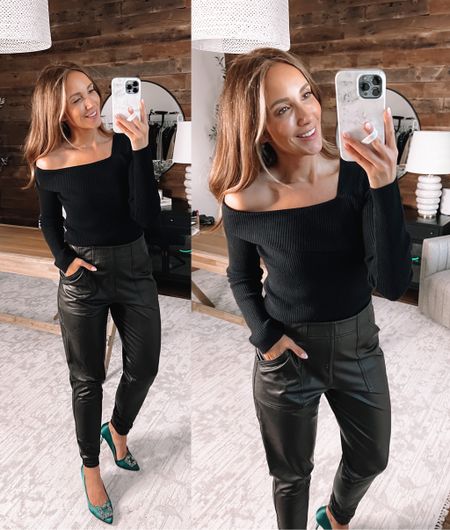 Green Stillettos & Black Sweater
I highly recommend this look if you have any holiday parties to attend this year. A good pair of leather pants is always a safe bet with a nice sweater. A simple but elegant look that makes a statement.
Look 3
The oversized cozy look is a staple during this time of the year and looks cute on days you don't want to try. Quarter zips have been taking over this season, and I like this neutral one to match all my outfits. Definitely true to size; I'm wearing a medium here.
Look 4
I cannot believe this dress came from amazon! A black dress works for every occasion, but I especially love this silhouette for formal parties. I ordered this in a small, and it fits like a glove, the waist snatched and ready for anything.
Look 5
The best time to wear a striped sweater is all the time! I'm obsessed with this look; perfect for your 9-5 or happy hour with the girls. I love the cuff of the sleeve at the wrist, which makes this look dressier.
Look 6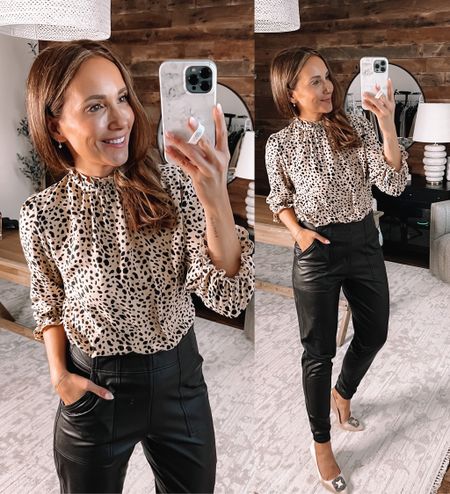 Another great workwear outfit, Amazon is the place to shop for your 9-5. I love how flattering this top looks, and the leather pants add a lovely spunk. This top would also look great with a pair of slacks and a matching blazer.
Look 7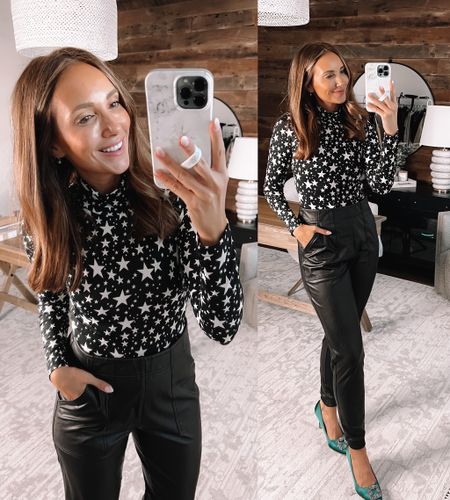 Here is another fabulous holiday look, perfect for any occasion anywhere. I love this look because it can work for home holiday parties or office parties. But, honestly, I would rock this on days I'm just feeling extra festive.
Look 8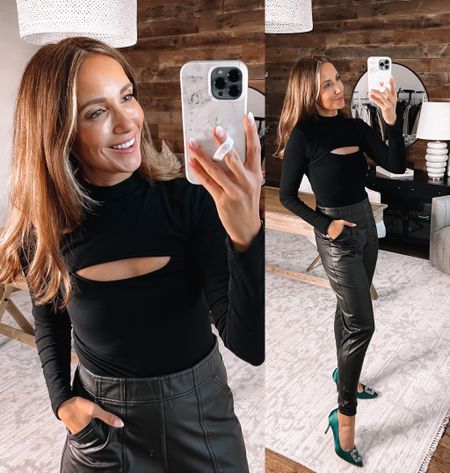 This look is very similar to the one above but just a little sexier for those nights you want to look extra good. I love where the cut-out is; you can pair this with just about any bottom.
Look 9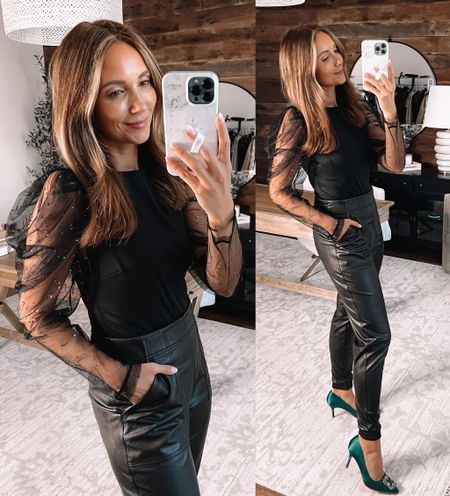 Last top option for this leather pants look, and still just as adorable as the others. I love this top even outside the holiday season. The polka dots on the sleeve make this top even more precious, and you can match it with some pearl earrings or what I did with the shoes' details.
Look 10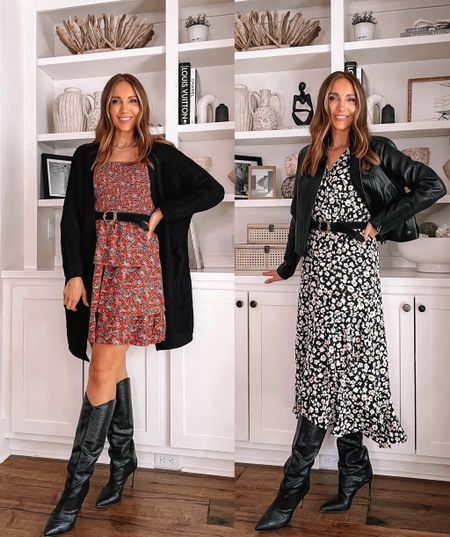 These dresses are perfect for fall! So I went ahead and grabbed the maxi dress for those colder nights or weddings! The midi floral is just as cute and can work for a casual outing. I paired it with this cozy oversized knit cardigan from amazon. A must-have for the colder months, and I love the darker color.
Look 11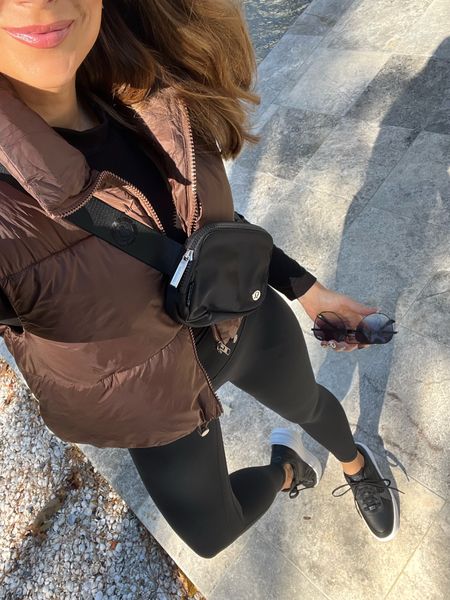 Cropped Puffer Vest
I can't get over how cute the puffer vest looks with a simple pair of leggings. I paired it with this fitted crop top, which is of fantastic quality and a staple for your colder-weather wardrobe. I'm wearing my lululemon belt bag here, but there's a fantastic dupe on Amazon. This fleece belt bag is the perfect fit.
Look 12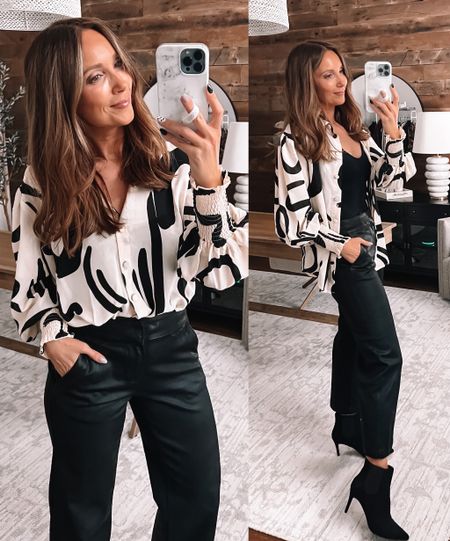 This can definitely work for a workwear look, but I think this would be an amazing thanksgiving outfit. This patterned blouse is of terrific quality and can work for so many outfits, and I'm wearing a size small for reference because it is a bit oversized. So I paired it with these adorable suede booties that are also true to size.
Look 13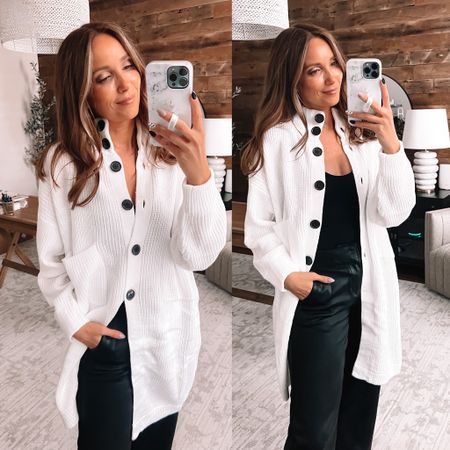 This is such a cute cardigan for your winter wardrobe. I love the collar detail, which makes this simple cardigan just a little chicer. I would wear this to a fancy dinner or when lounging at home. However, it definitely has a more oversized look, so if you want this to be more fitted, I would recommend sizing down.
Look 14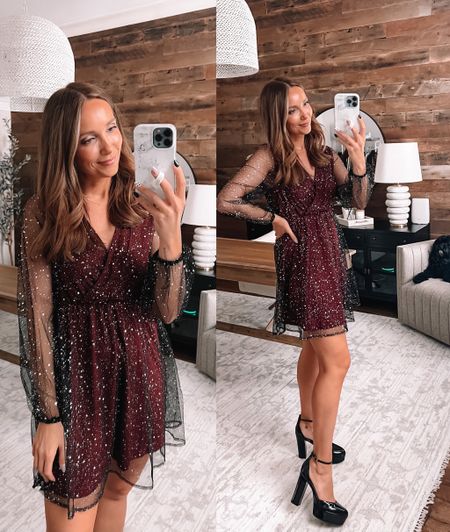 This dress is stunning, and if you don't have a New Year's Eve Outfit picked out already, I would jump on this one! I love every detail of this dress, and the colors are perfect. I'm wearing a size small for reference and definitely true to size.
Look 15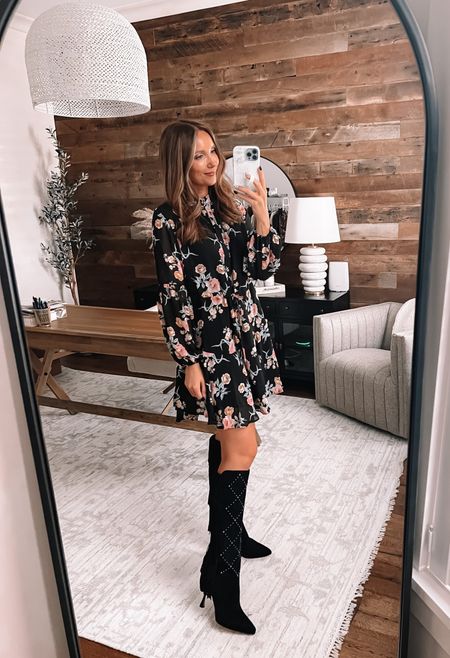 Of course, I had to snag this dress because of the beautiful rose details. The synched waist detail gives the dress its beautiful shape and looks very flattering. Dress this up or down; I paired this with some black boots for the winter, but I would probably wear some white sandals with them during the summer.
Look 16

Here is another striped sweater I absolutely adore for this time of the year. So warm, and I love the chunky fabric. I paired it with these adorable Bamboo Bangles that come in many beautiful colors. One of my favorite Amazon purchases is these large shades; they are super fun.
Look 17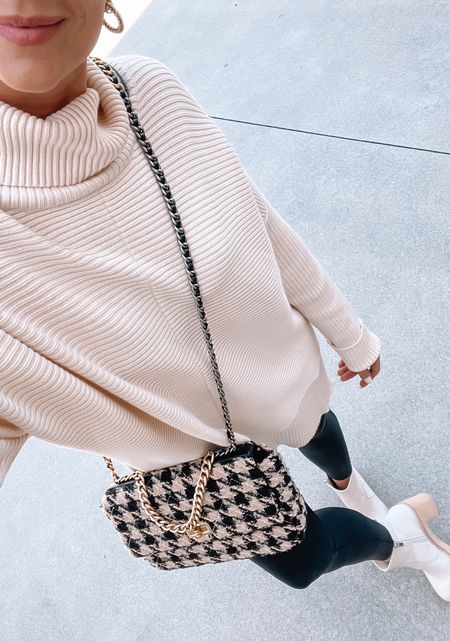 This is the perfect sweater for your fall wardrobe, and I styled it with these adorable faux leather pants. The accessories on this look are also worth a mention, such as this purse that matches the tunic perfectly. These Chunky Pearl Hoop Earrings are another favorite in this look, and I always wear them.
Look 18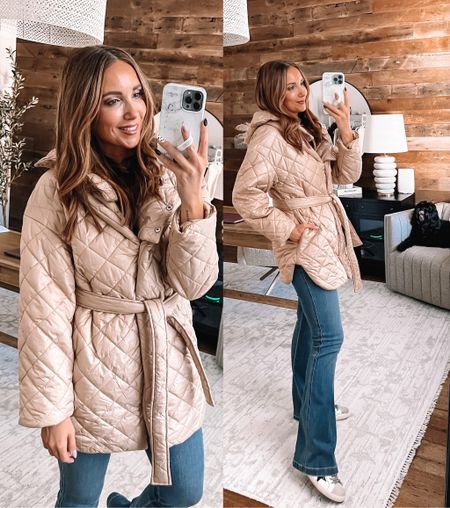 This is another find I couldn't believe was Amazon. This gorgeous puffer is a staple winter coat, and the wrap detail is great for completing your figure. Like most winter coats, this definitely is on the oversized end, and for reference, I'm wearing a size small.
I love all the styles during this time of the year, especially when I can find them on Amazon for an affordable price. You can shop all of these looks below. Thank you so much for visiting the Blushing Rose Style blog. As always, all views and opinions are mine.