Nordstrom Anniversary Sale Try-On 7.12
Nordstrom Anniversary Sale opens to card holders today 7.12 at 12:30 PM EST and the public access starts 7.19 12:30 PM EST. You can read more details about the sale in THIS post.
Heads up… there is a lot in this try-on. I wanted to share with you a wide selection of different styles. By any means, do not feel pressured to buy. Make a list of things you were hoping to get i.e. fall wardrobe staples like booties, coats, etc. The sale is overwhelming, there is just so much! And everything is "cute" & " I'm obsessed", but at the end of the day we only need so many sweaters and booties. This post is meant to give you an idea of what styles are available and maybe something will align with your personal style and needs. BTW if you score anything good, make sure to send me a DM or email. I cannot wait to hear about your purchases.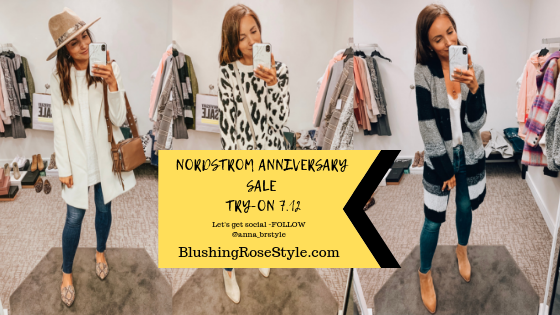 CARDIGANS
CARDIGAN (in S) // CAMI (in XS) // JEANS (size down) // BOOTIES (TTS)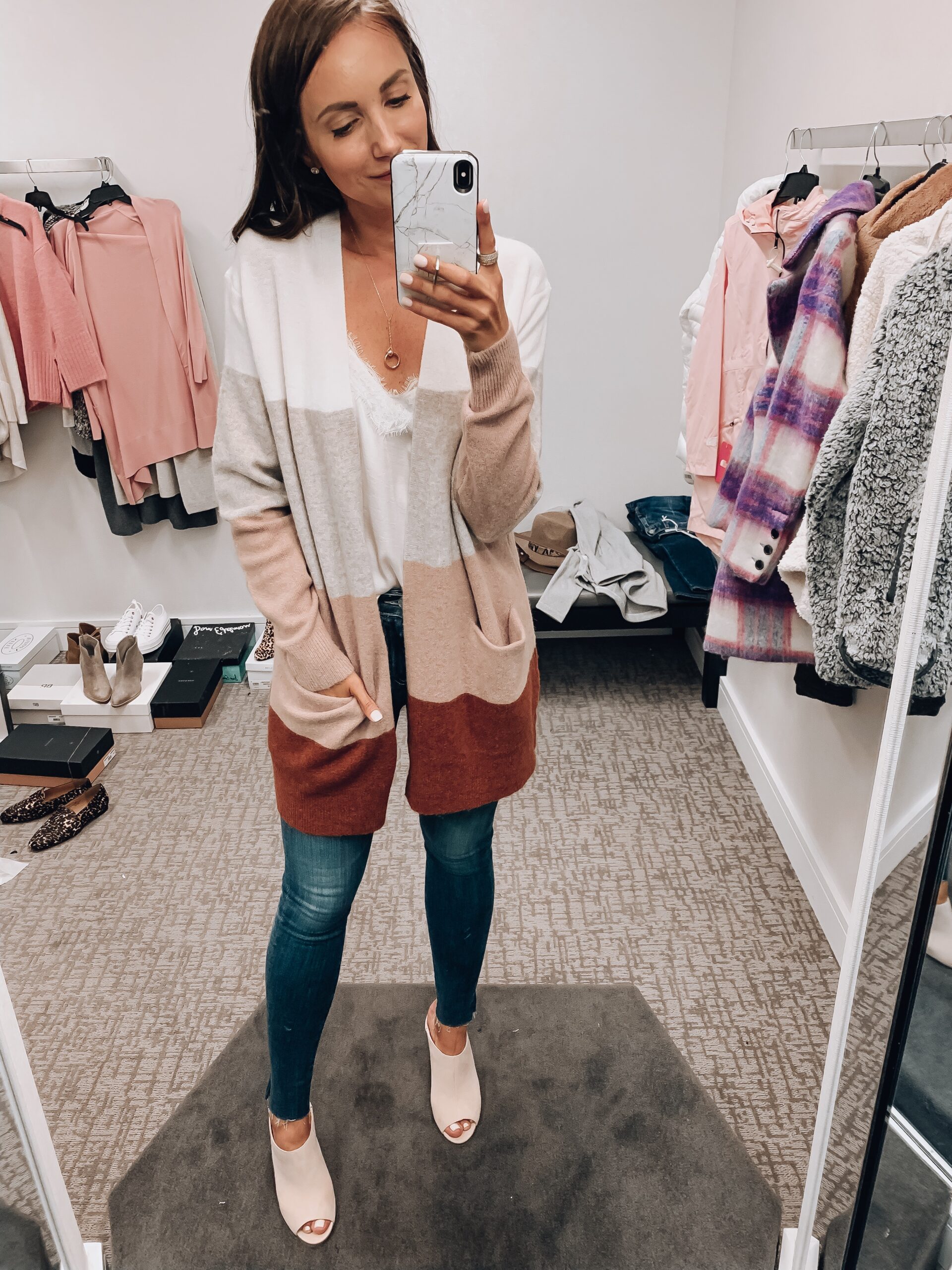 CARDIGAN (in XS) // CAMI (in XS) // BF JEANS (size down)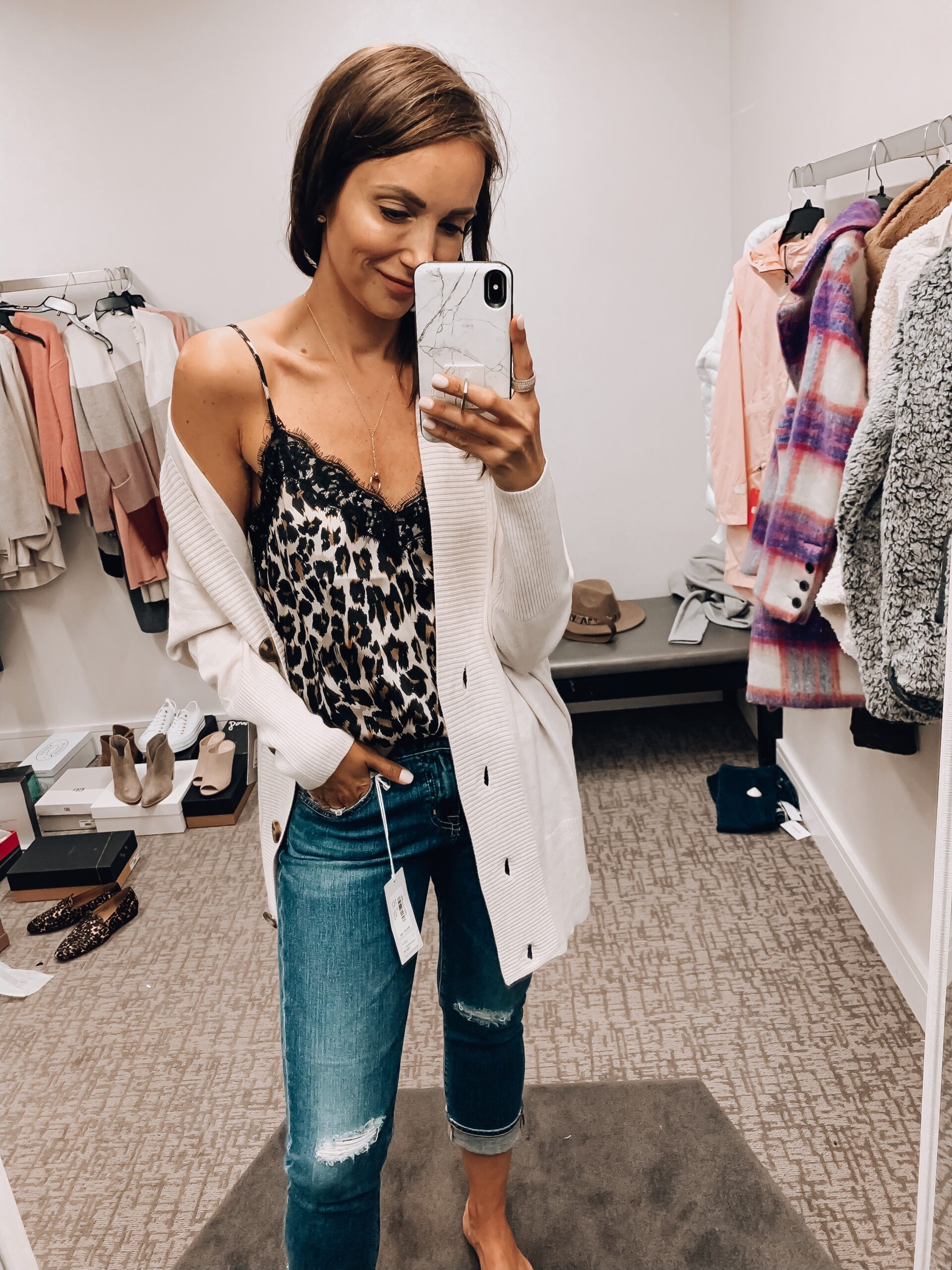 CARDIGAN (XS/S) // JEANS (TTS) // BAG // CAMI // SLIDES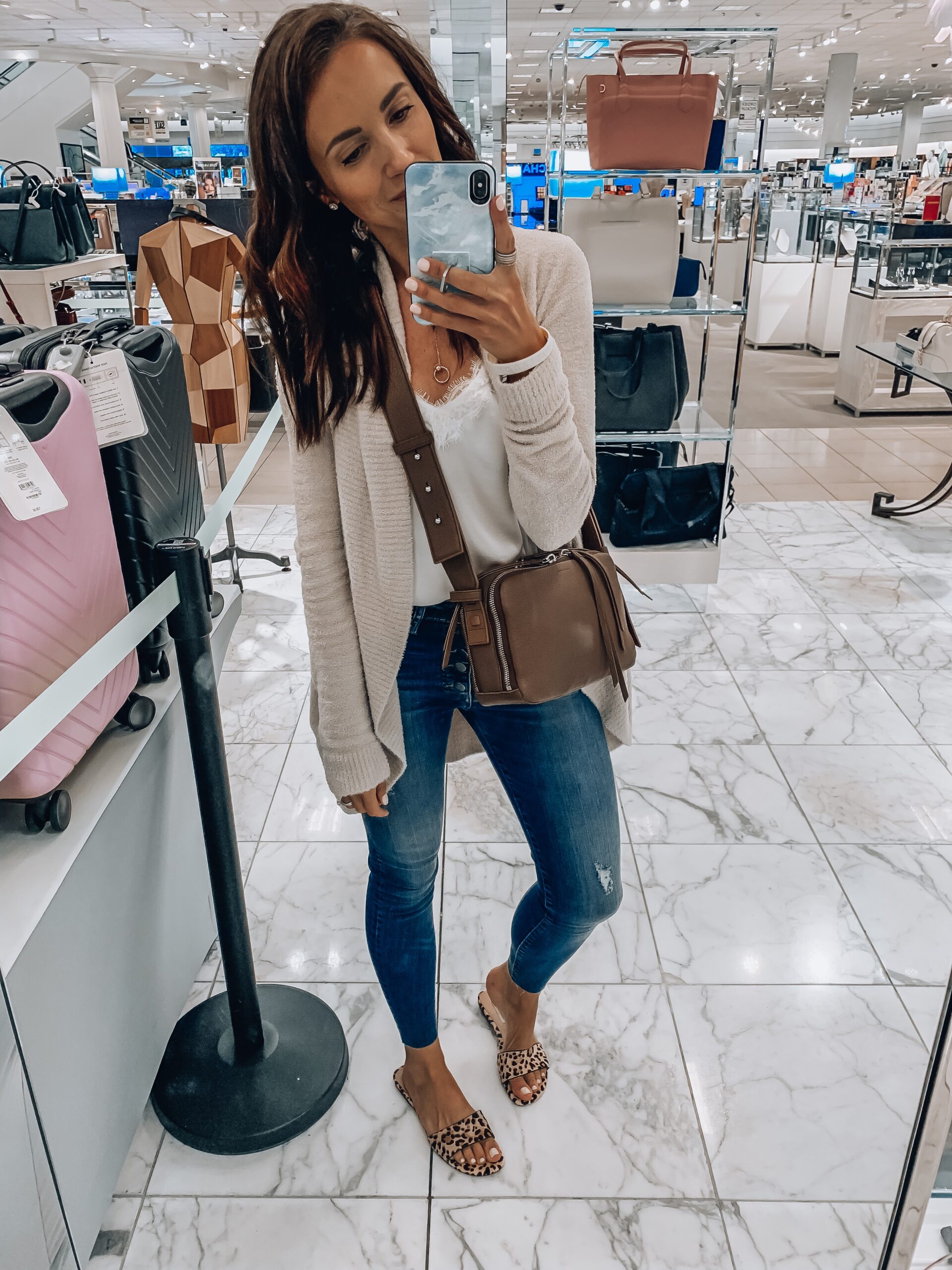 CARDIGAN ( in XS) // CAMI // JEANS // BOOTIES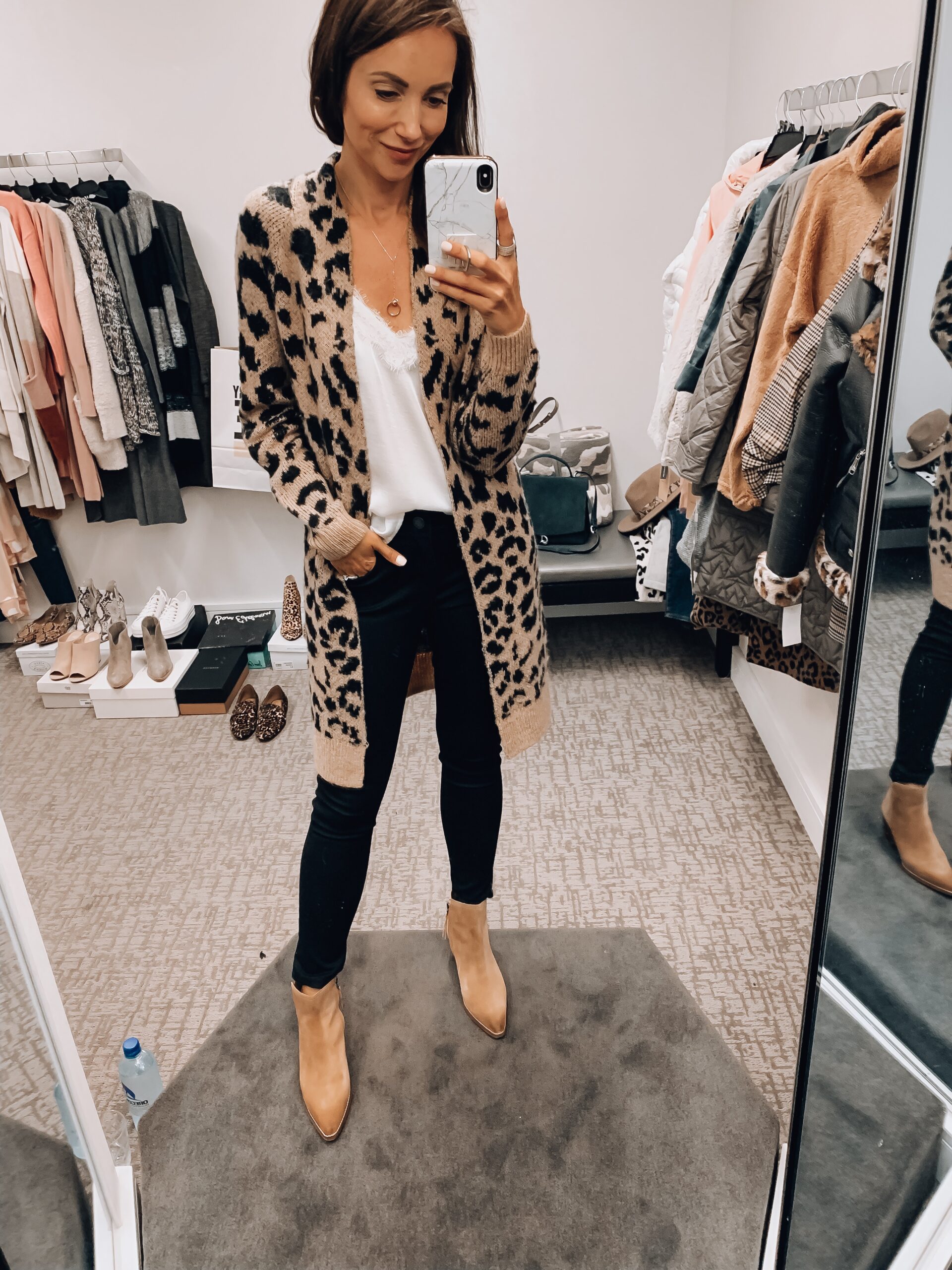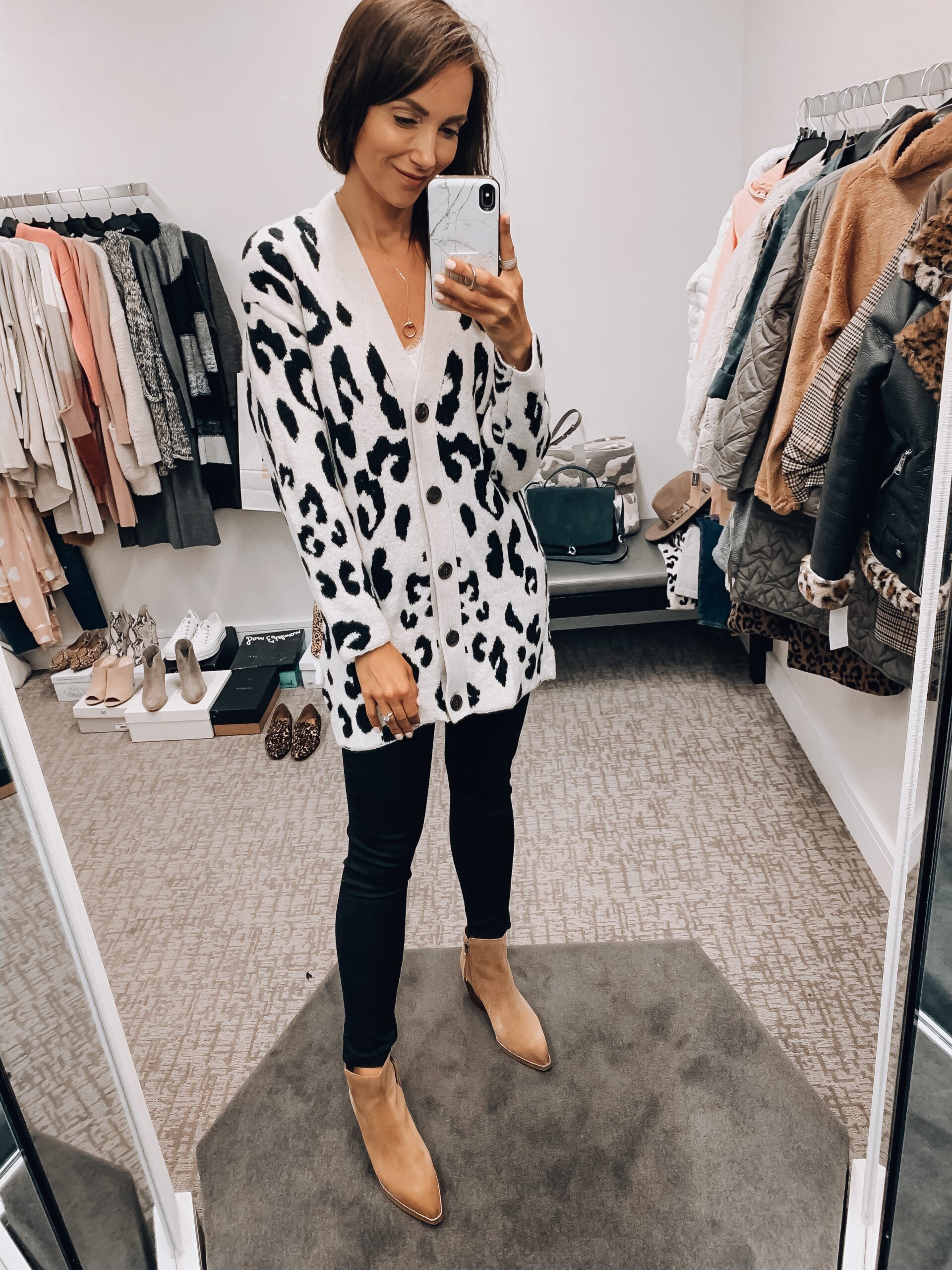 CARDIGAN (in XS) // CAMI (in XS) // JEANS (size down)// BOOTIES (TTS)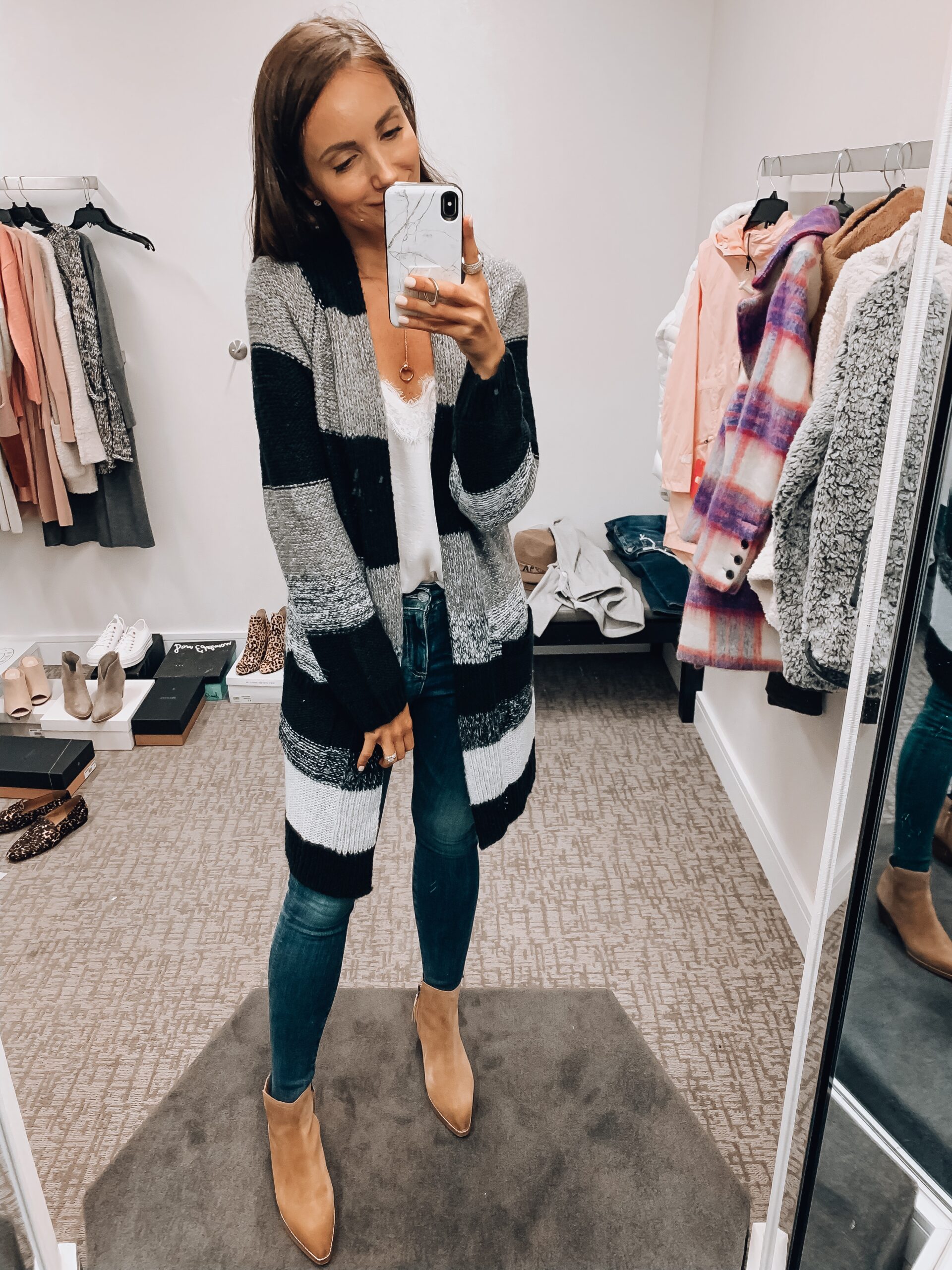 CARDIGAN (XS/ S) // CAMI (in XS) // JEANS (size down) // BOOTIES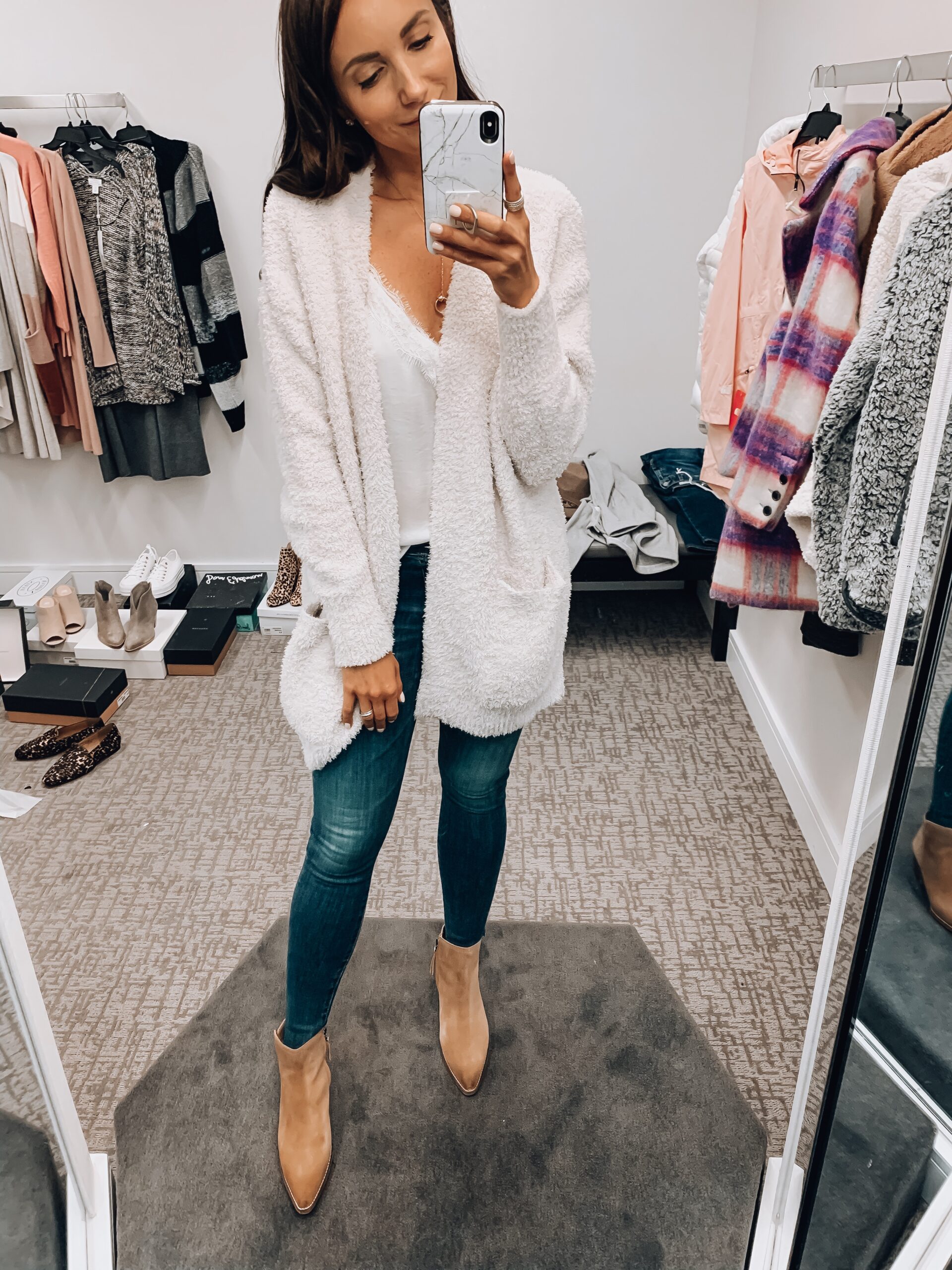 CARDIGAN ( in XS) // CAMI (in XS) // JEANS (size down) // BOOTIES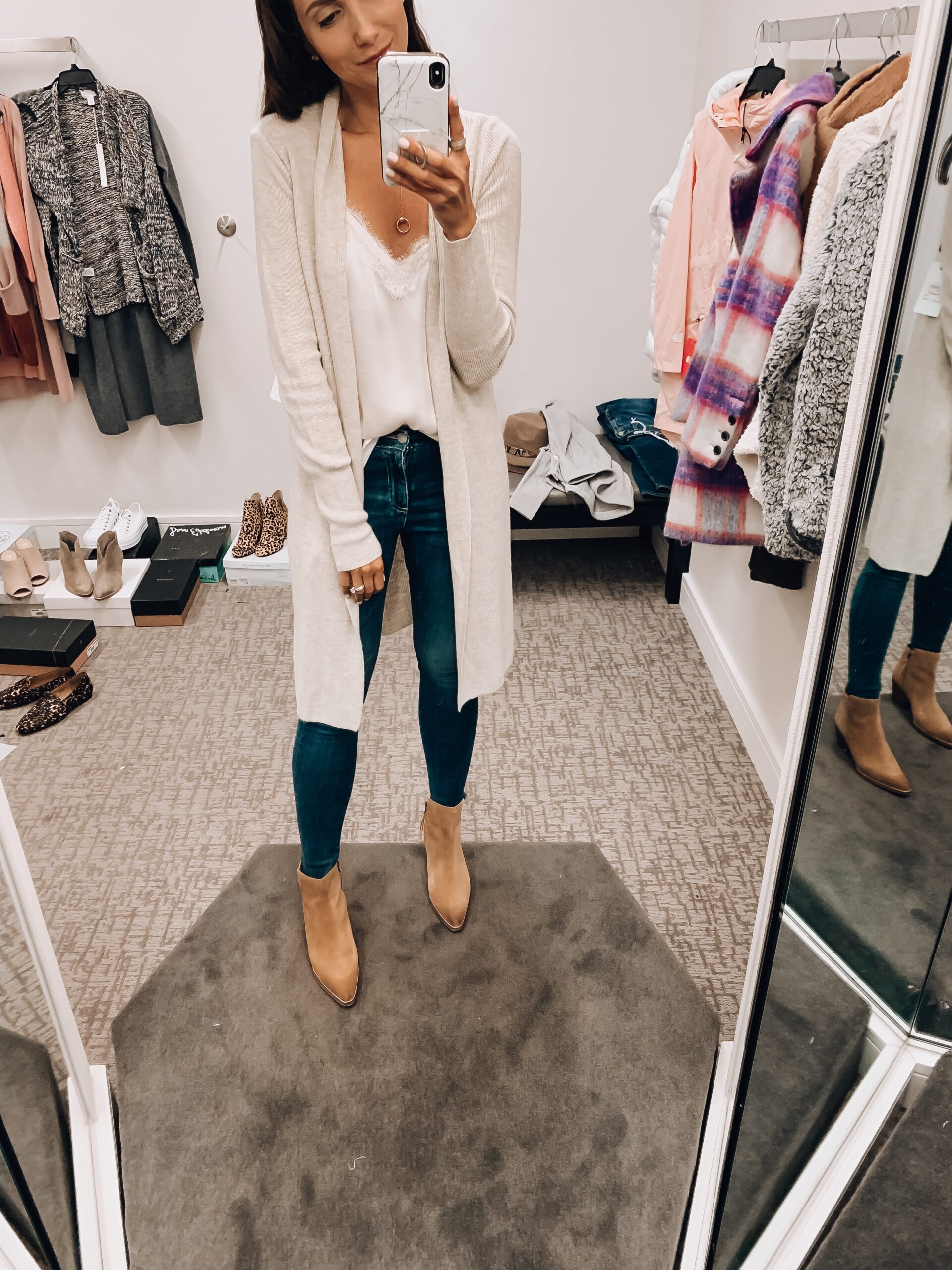 CARDIGAN (in XS) // CAMI (in XS) // JEANS (size down) // BOOTIES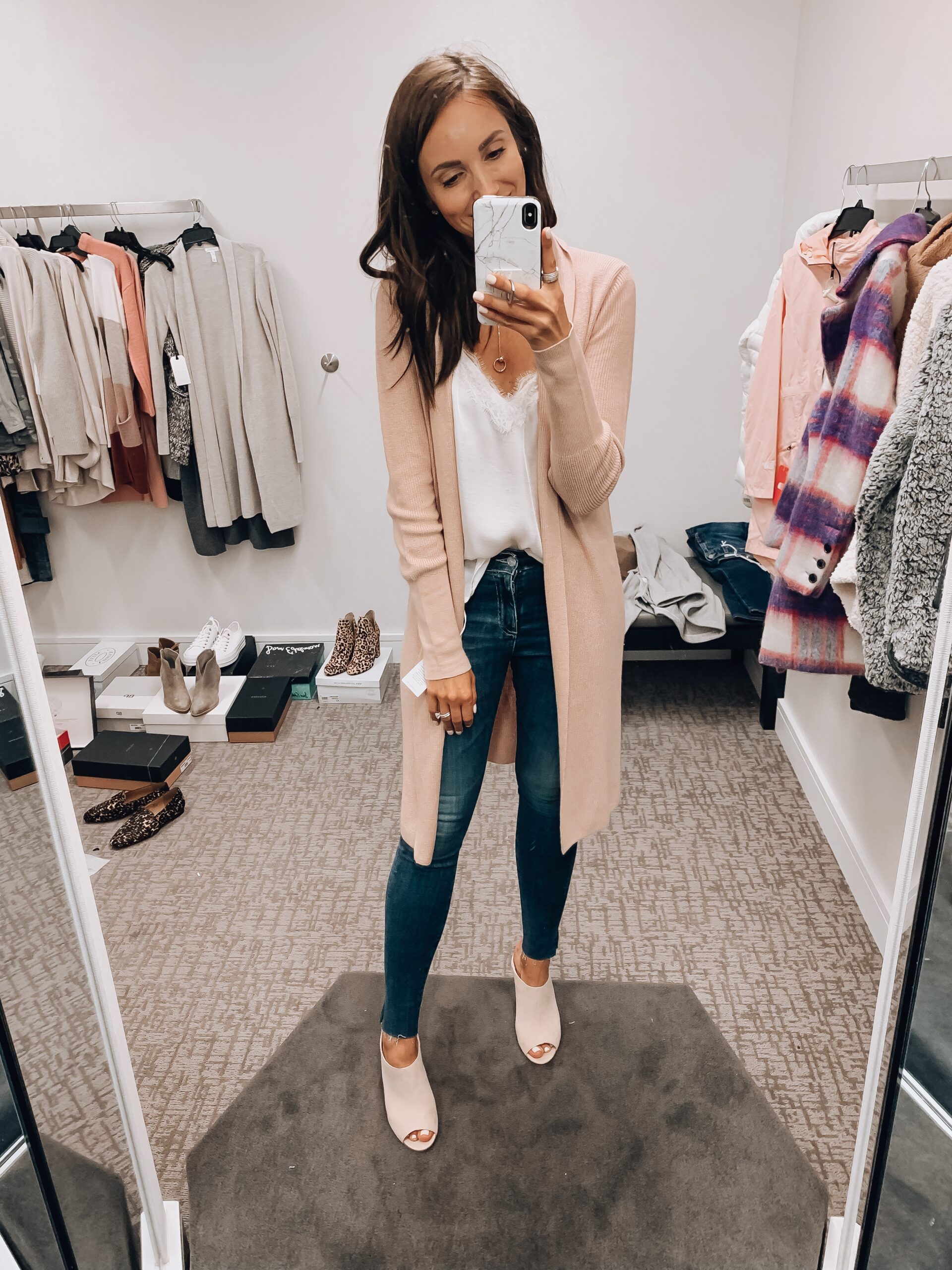 CARDIGAN (in XS) // CAMI (in XS) // JEANS (size down) // BOOTIES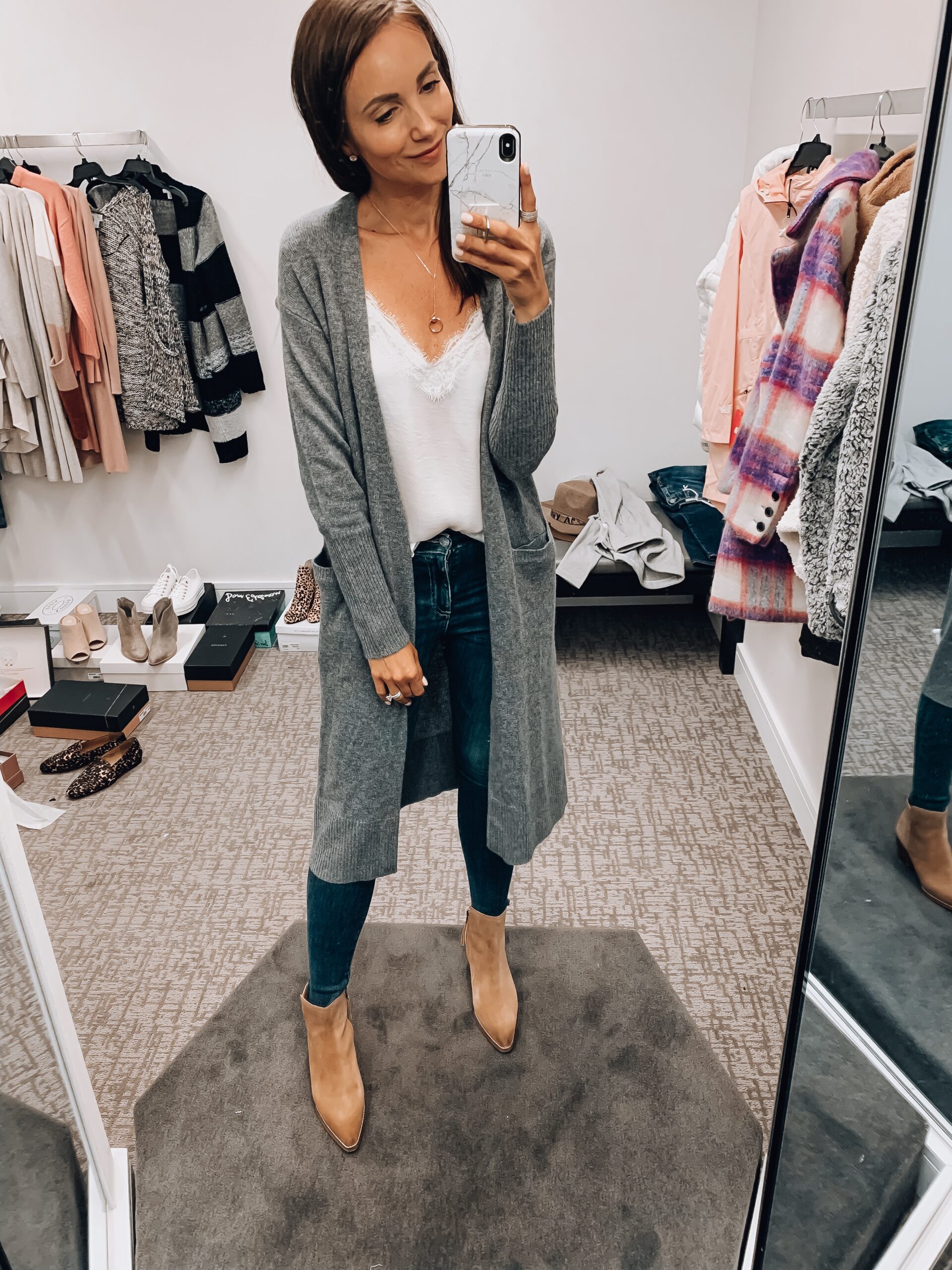 SWEATERS & TOPS
SWEATER (in S) // JEANS // FLATS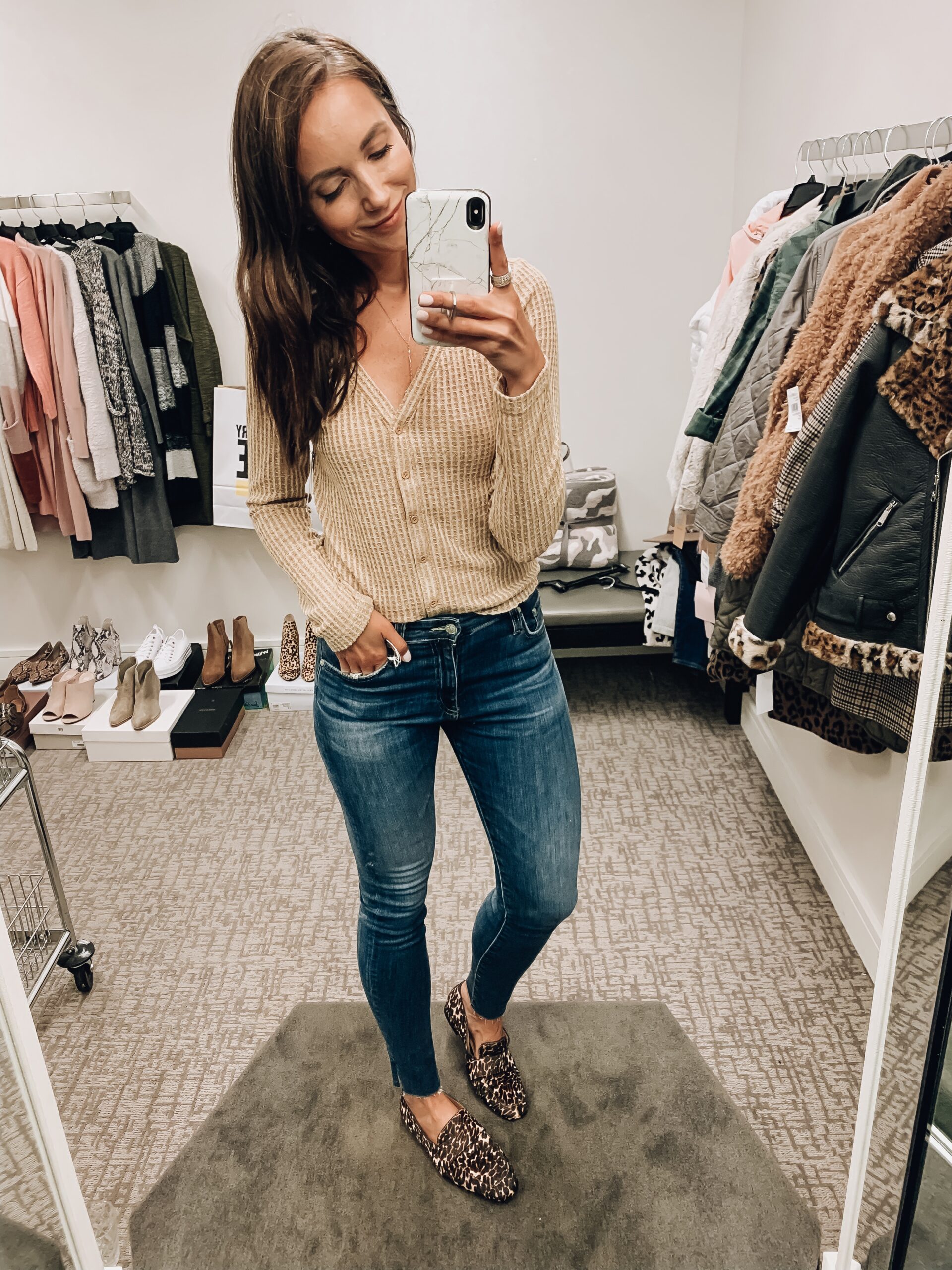 SWEATER (in S) // JEANS // BOOTIES //  HAT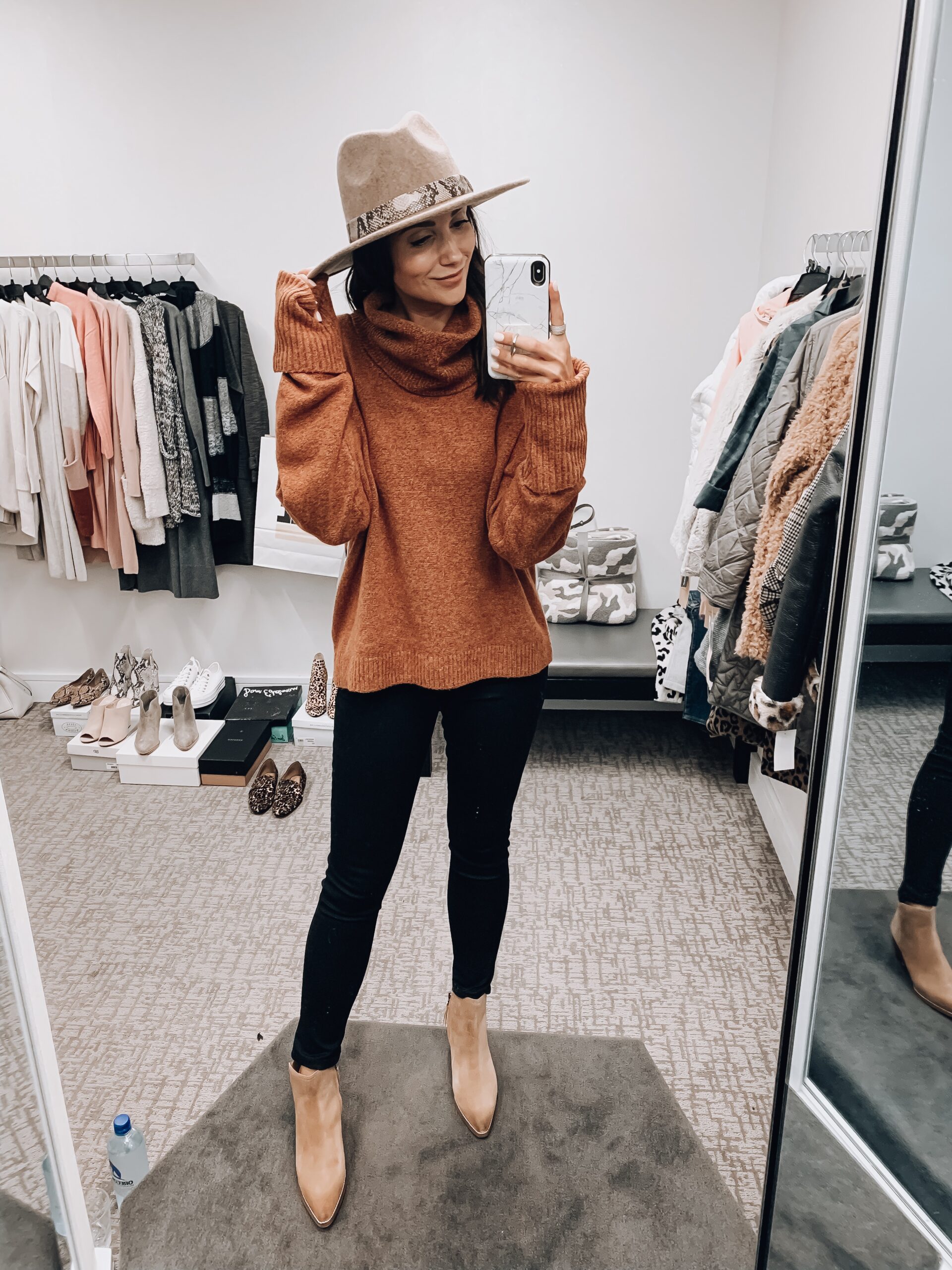 SWEATER (in XS) // JEANS  // BOOTIES // BAG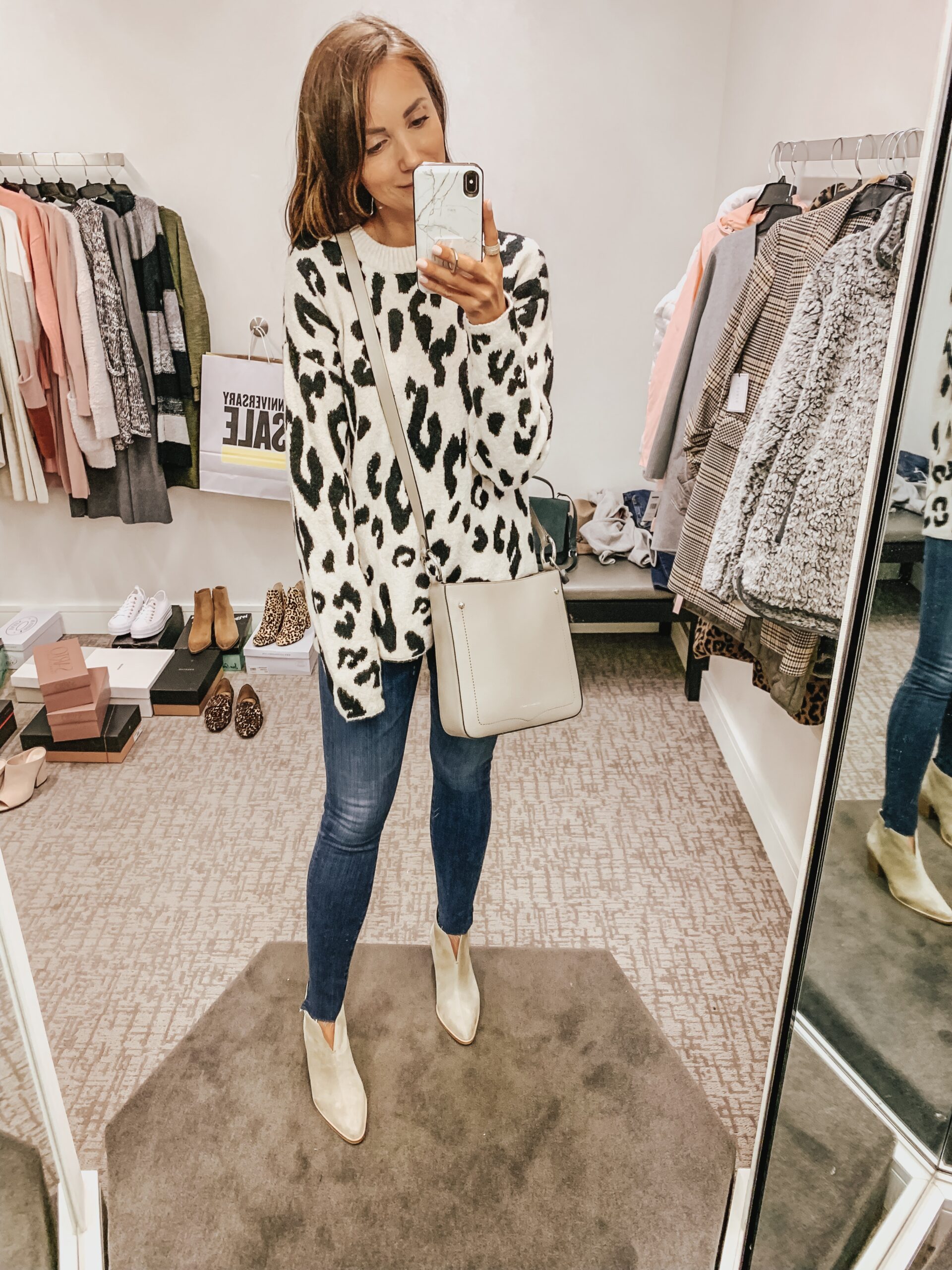 SWEATER (in XS) // JEANS // BAG // FLATS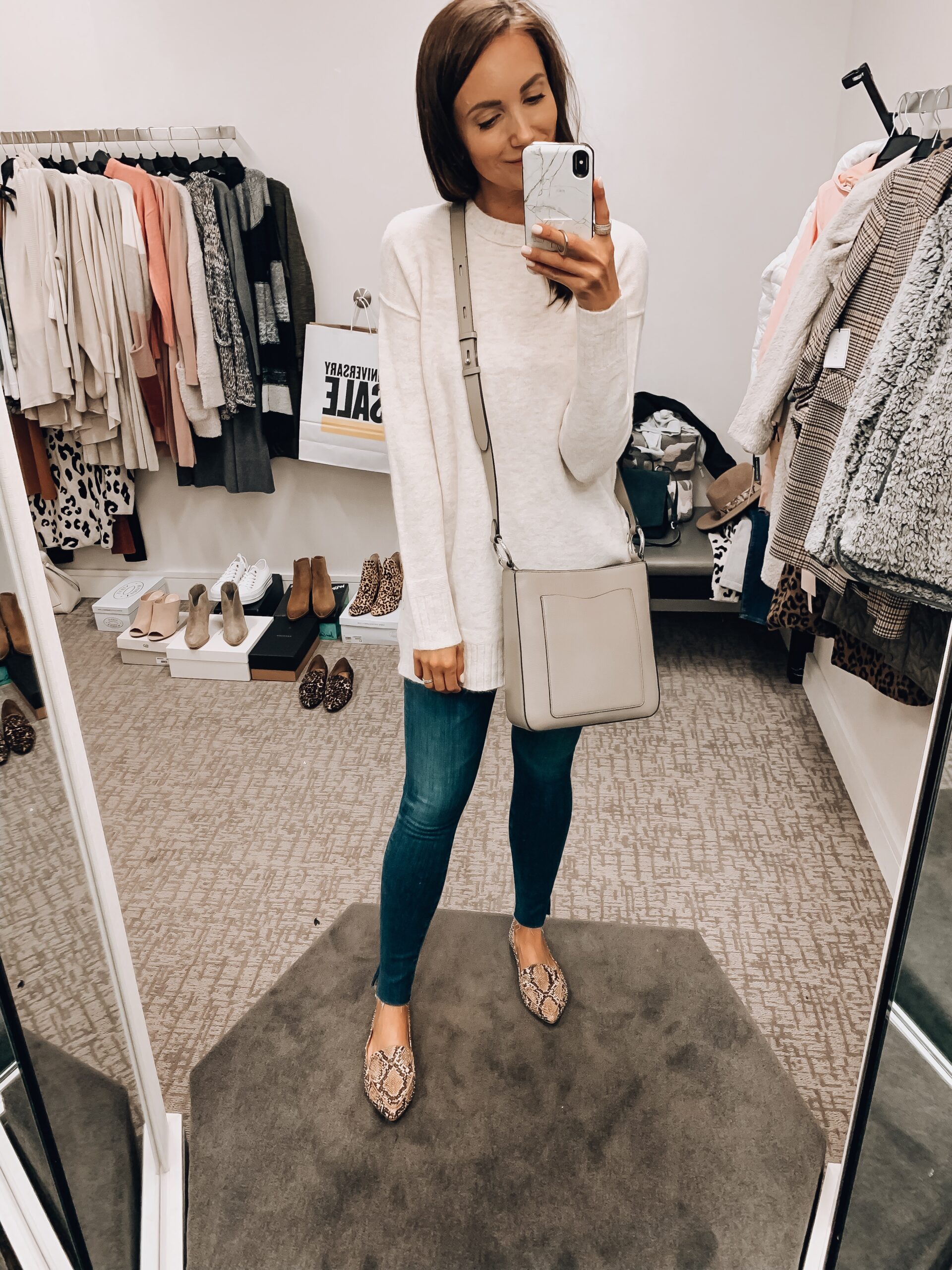 SWEATER (in XS) // JEANS (in size 2) / / BOOTIES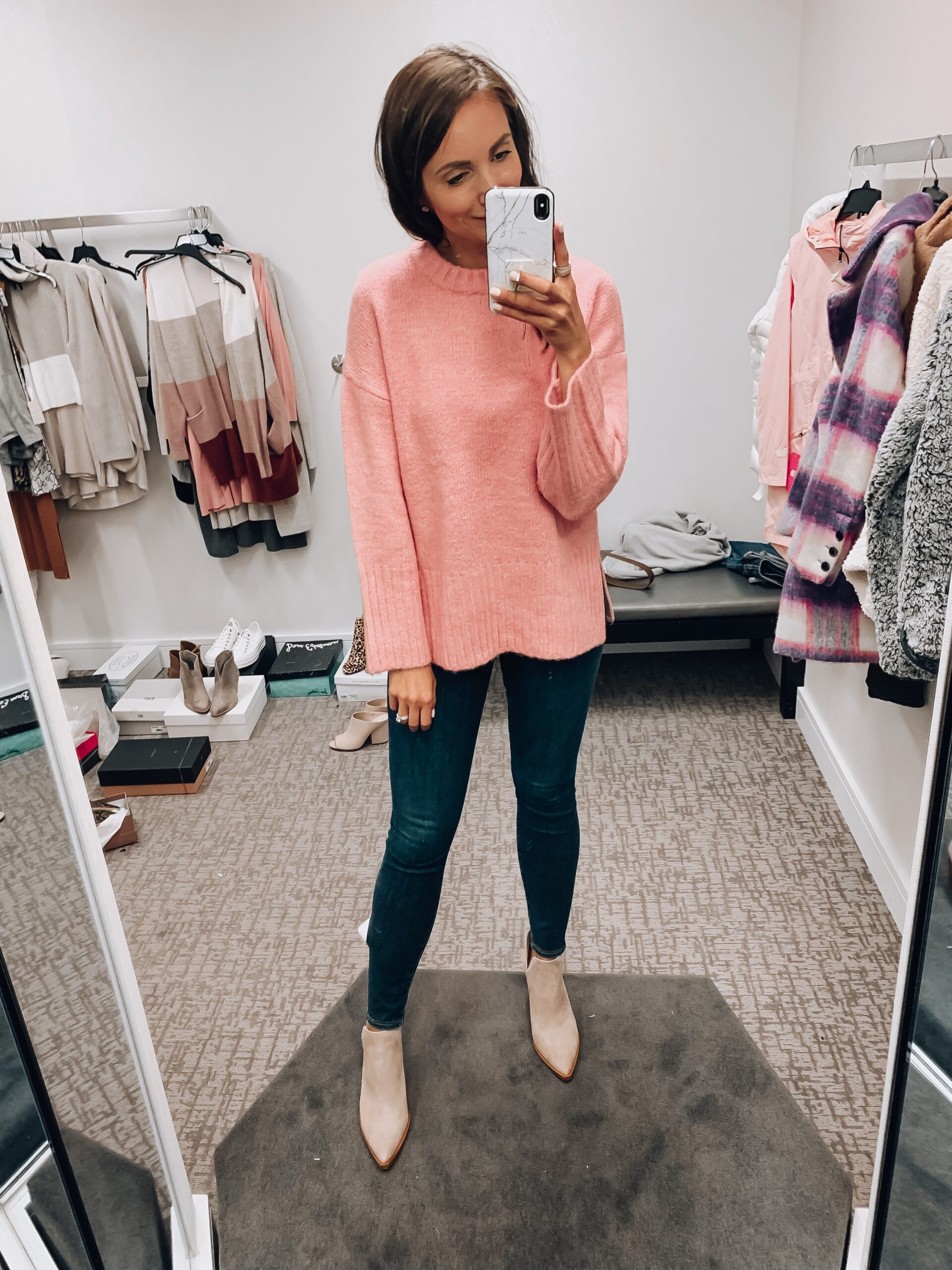 SWEATER (in M) // JEANS (size down) / / BOOTIES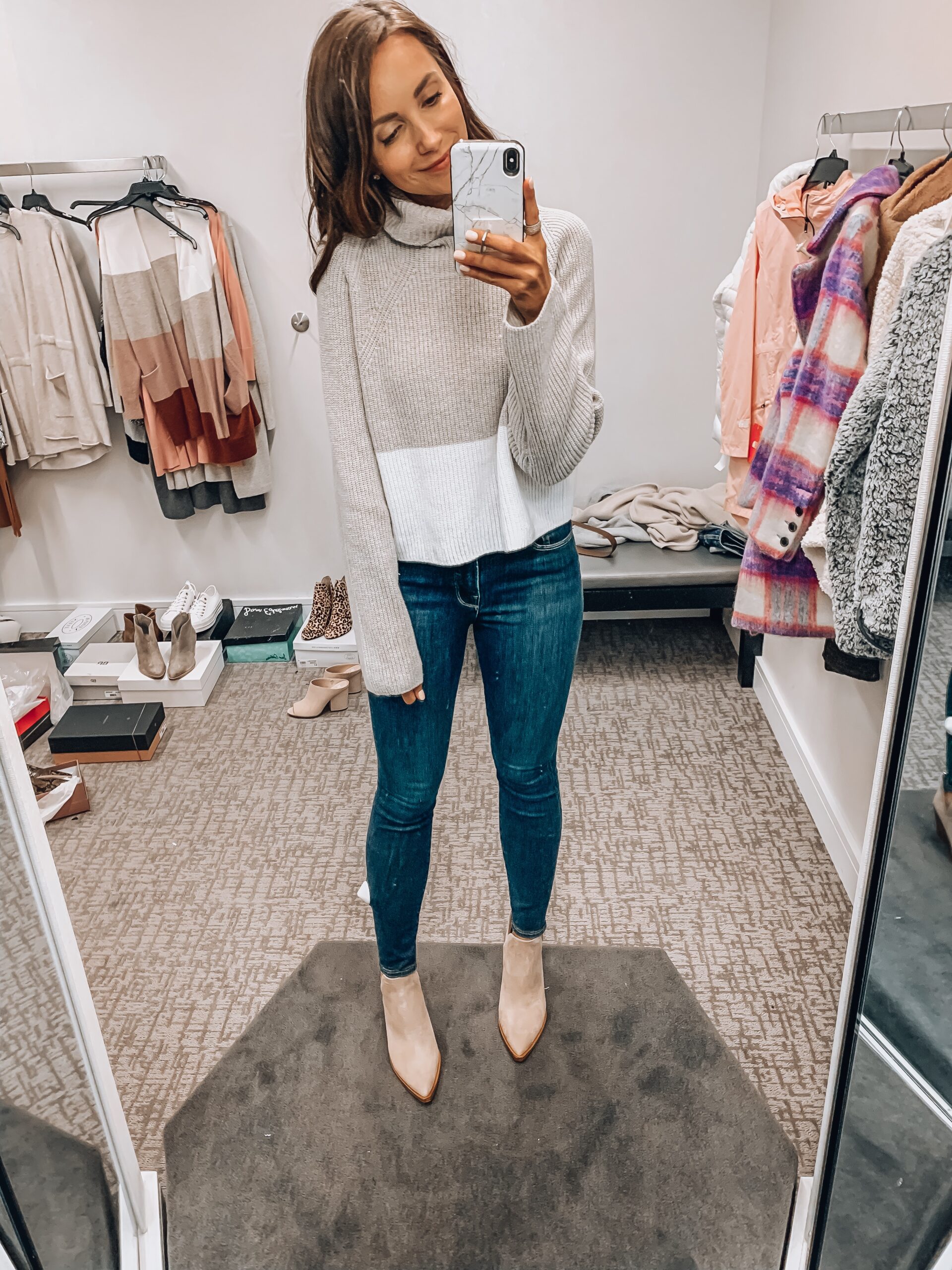 SWEATER (in S) // JEANS (in size 2) // BOOTIES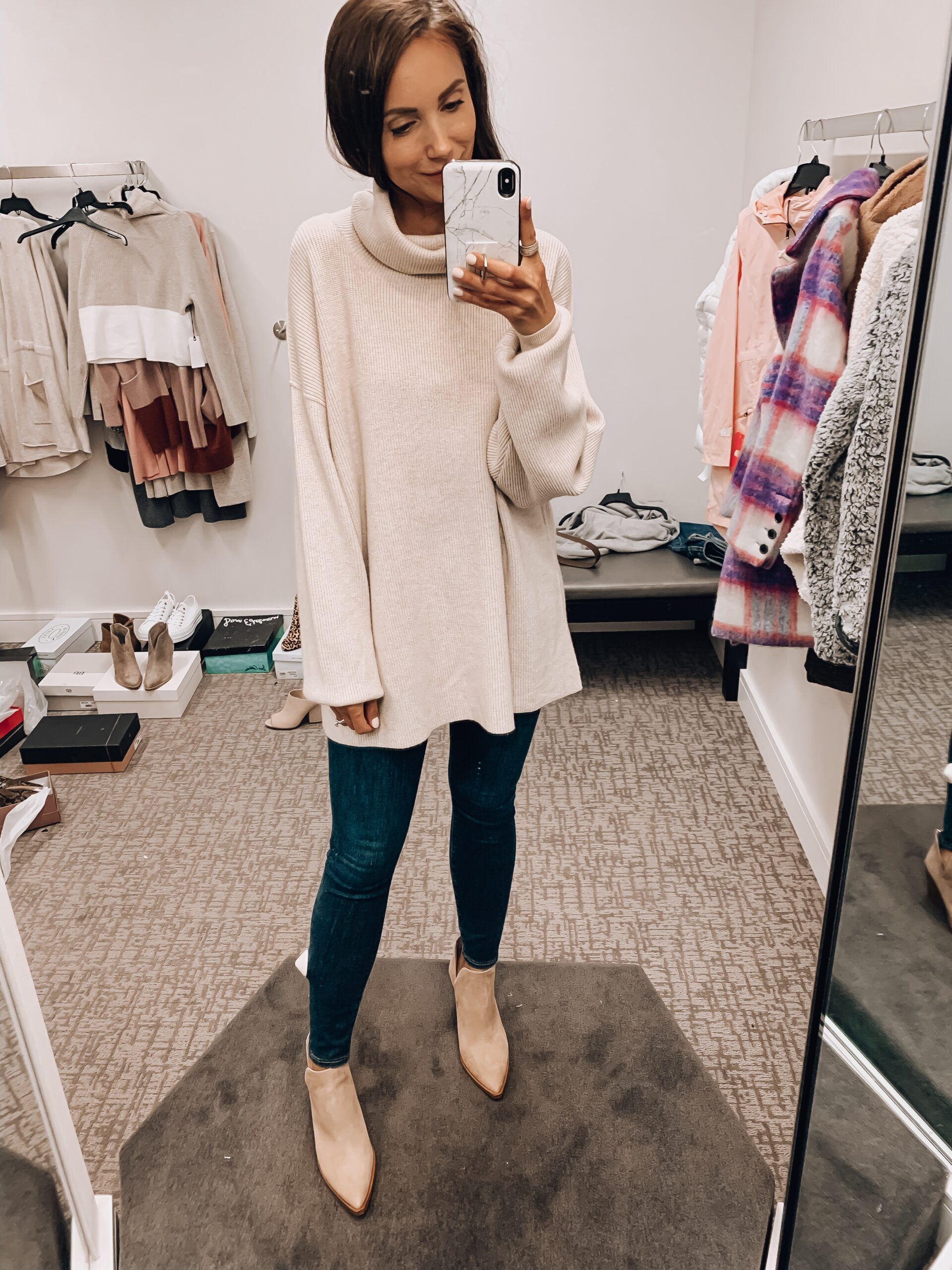 HENLEY (in M) // JEANS (in size 2) // CONVERSE (size down)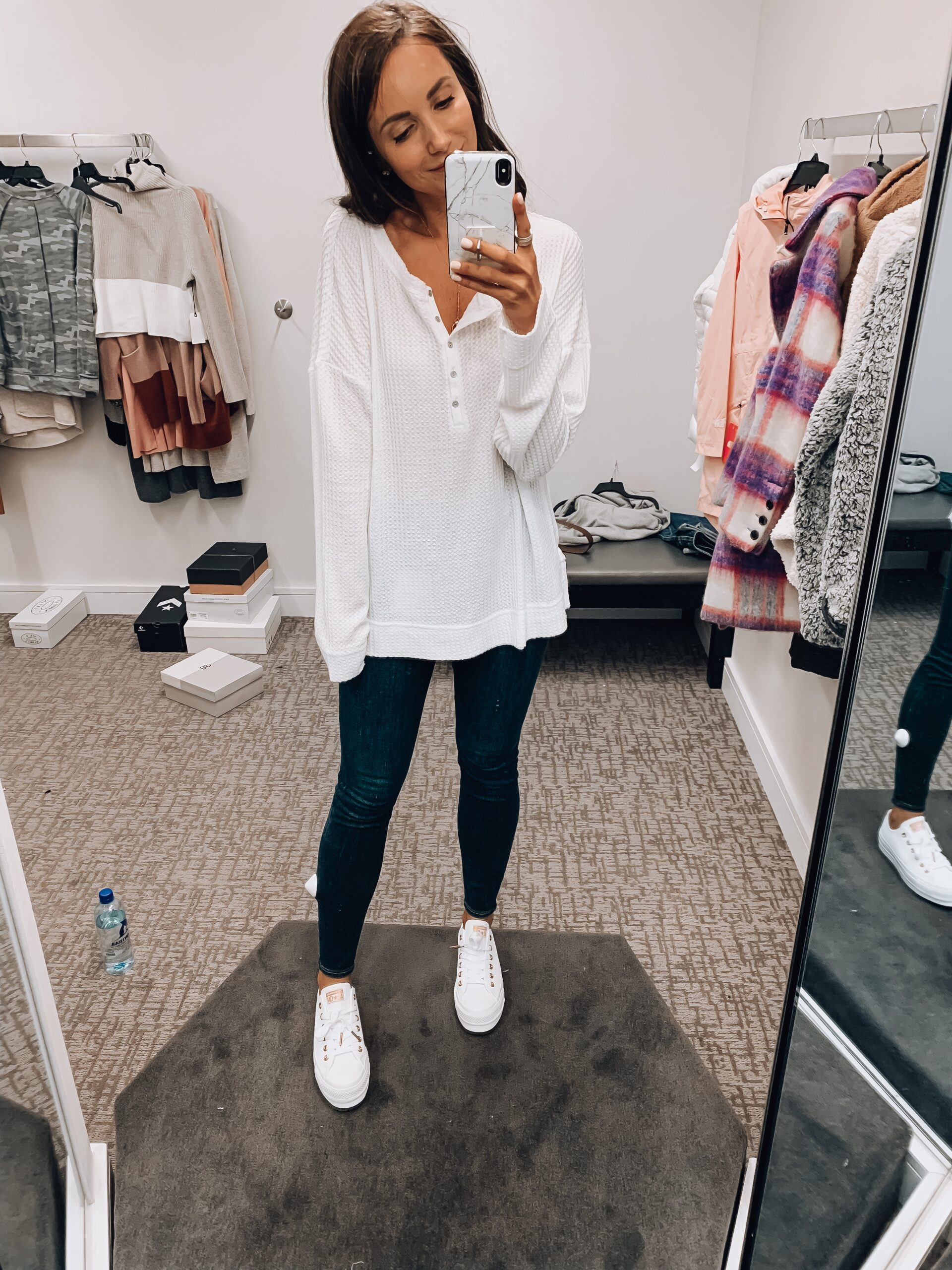 SWEATSHIRT (in S) // JEANS (in size 2) // CONVERSE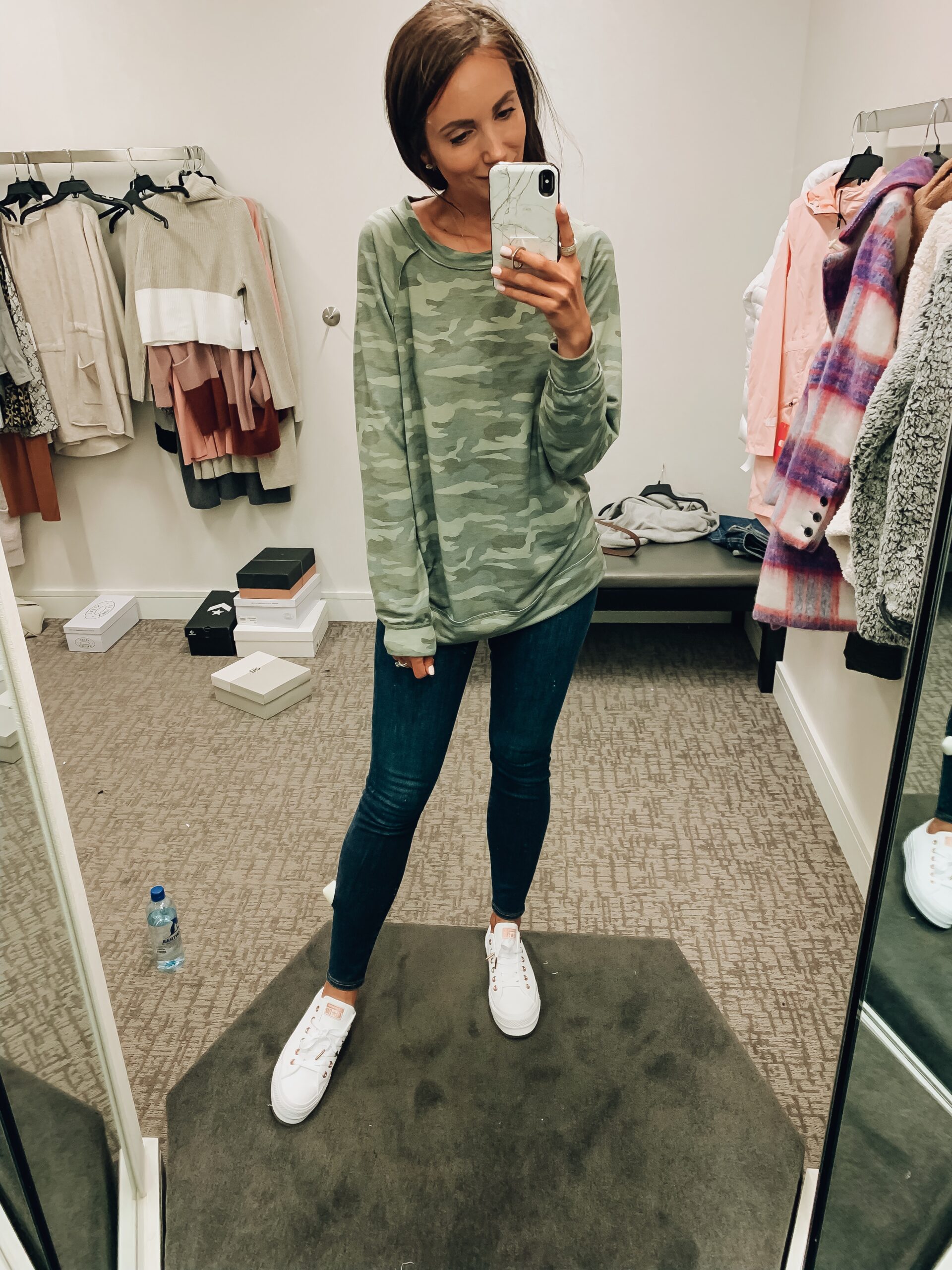 SWEATER (in XS) // JEANS (in size 2) // CONVERSE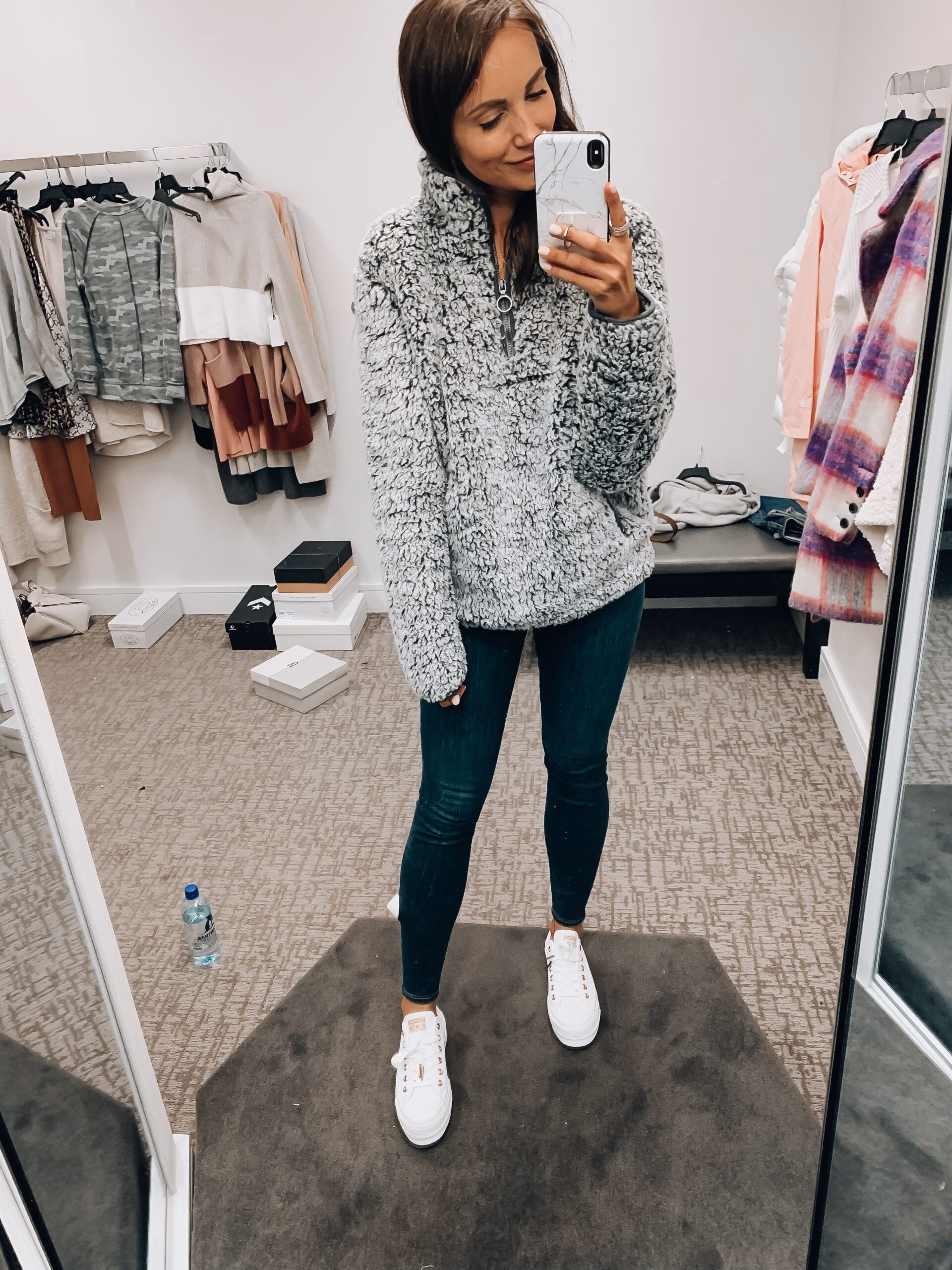 PULLOVER (in size 4) // JEANS (in size 2) // CONVERSE (size down)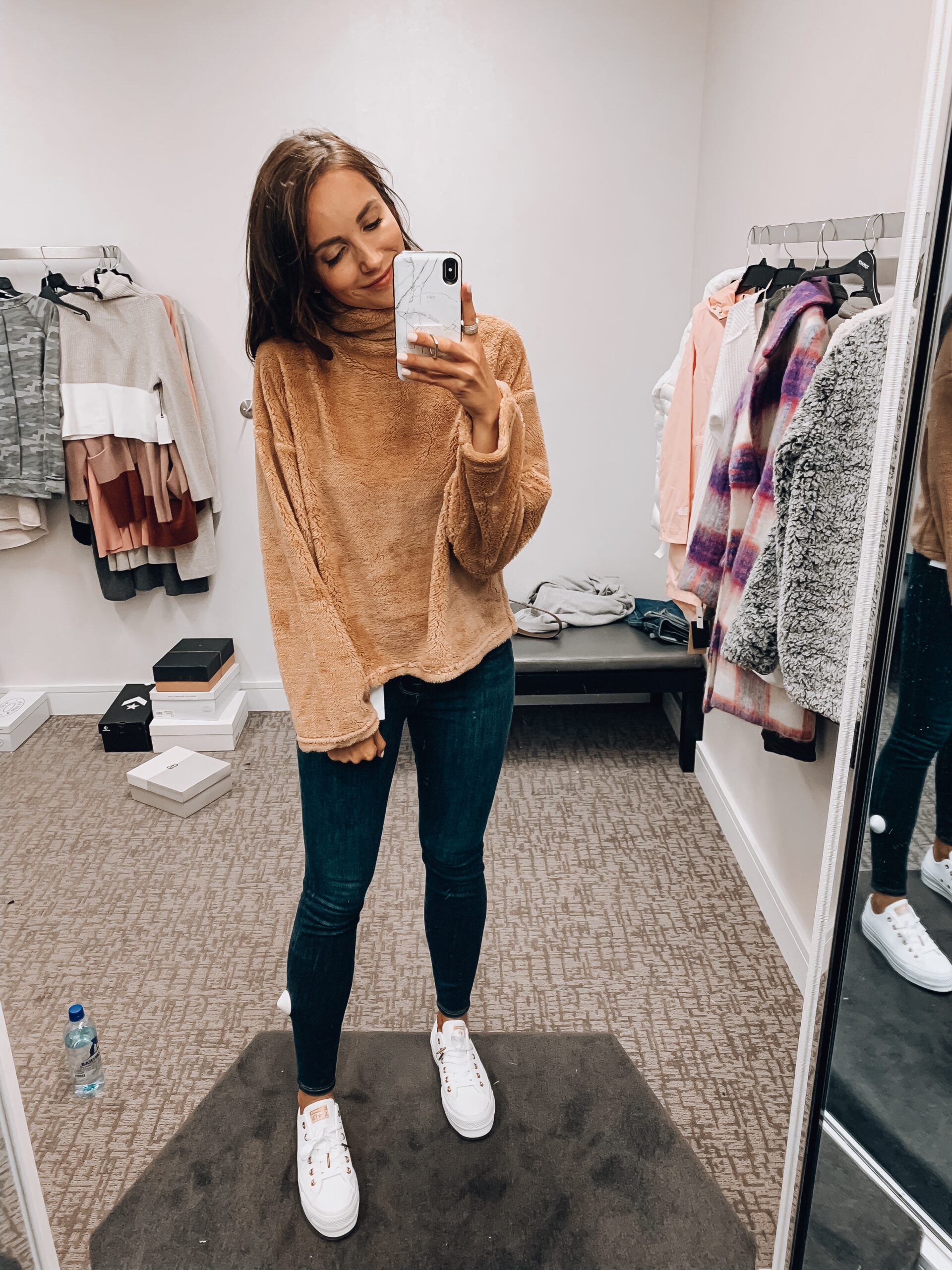 BLOUSE (in XS) // JEANS // BOOTIES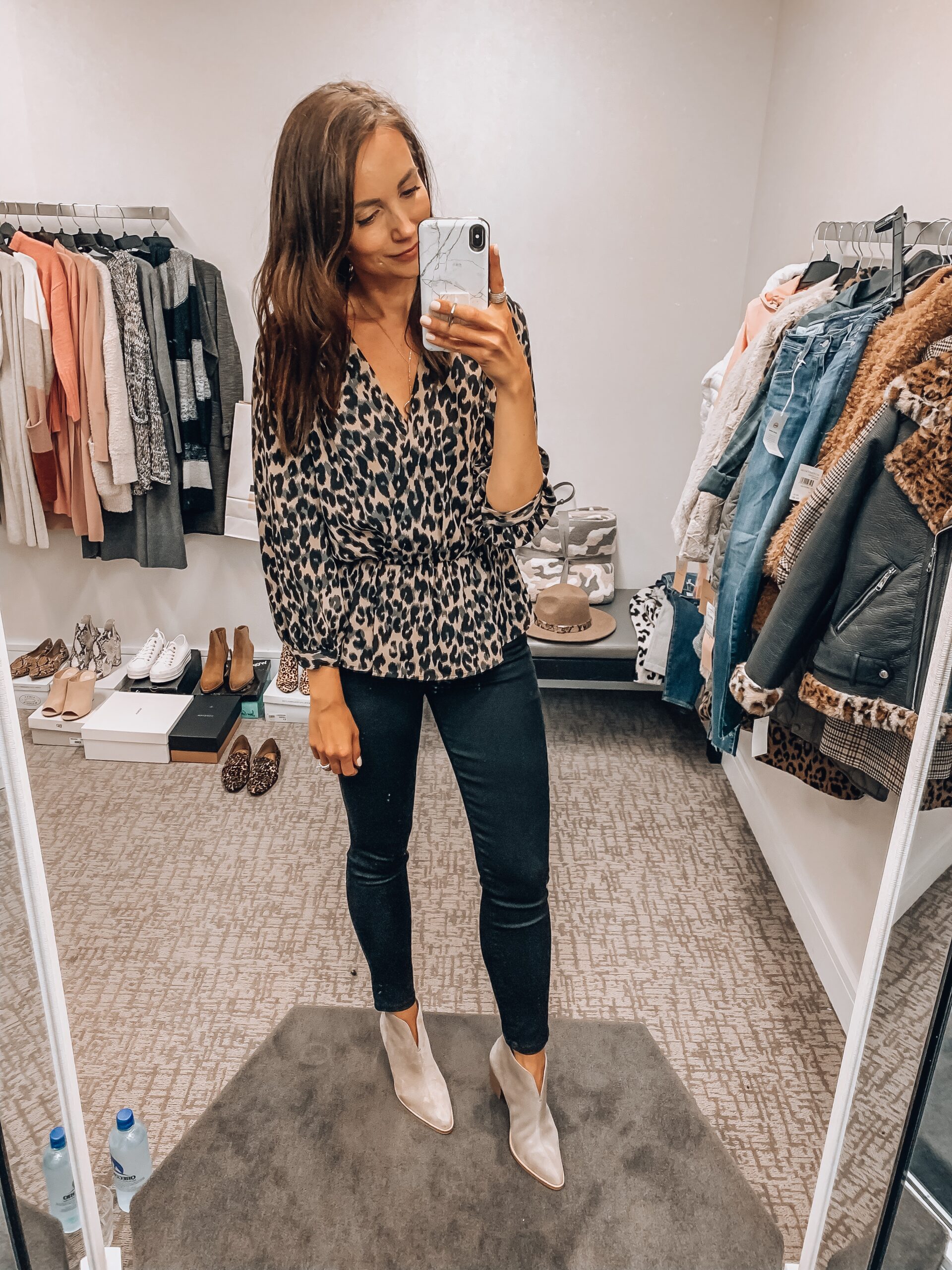 SWEATER (in XS) // JEANS // BOOTIES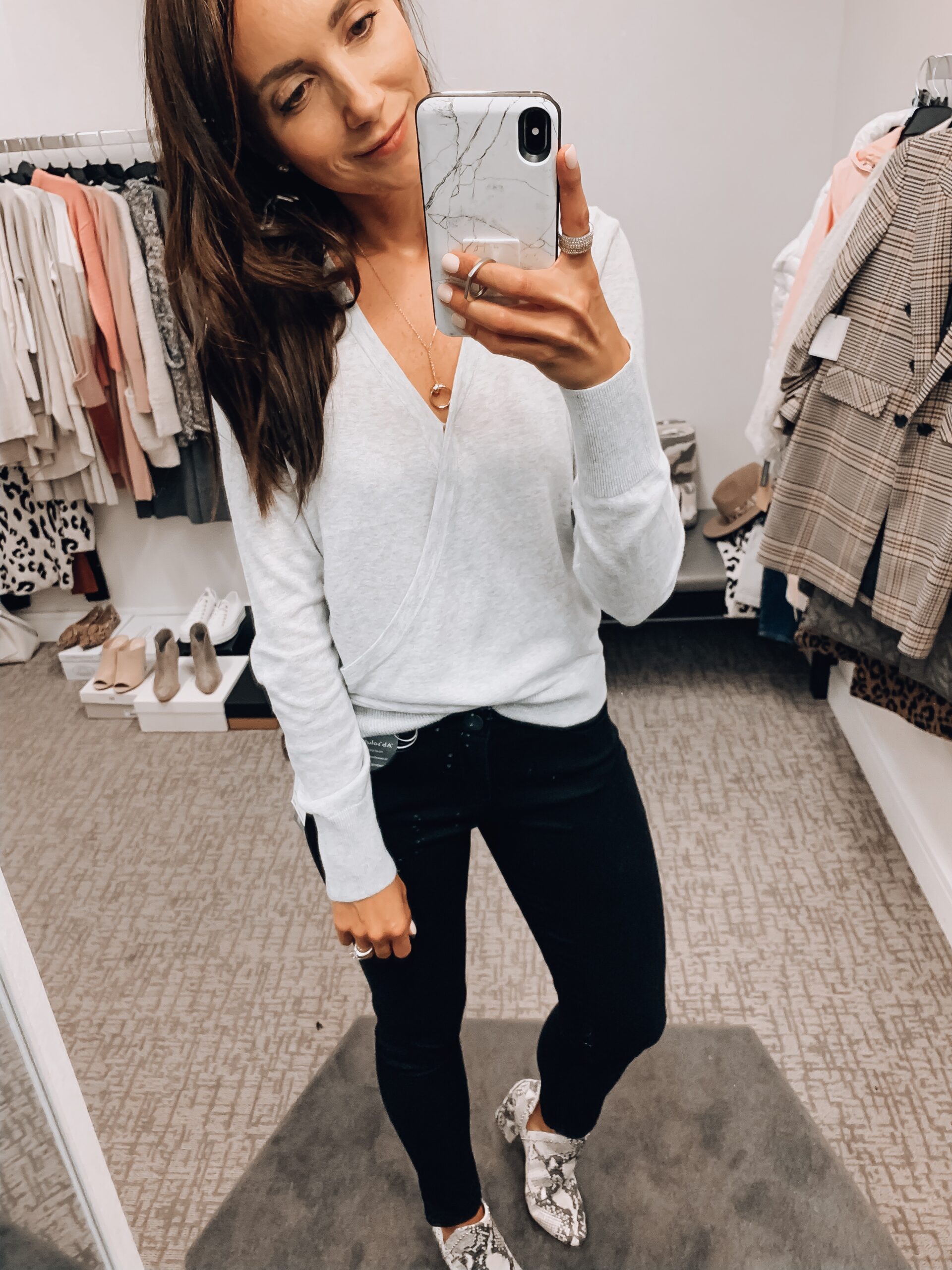 LOUNGEWEAR
TOP (ANIMAL PRINT & CAMO) in size Small // BOTTOM  (ANIMAL PRINT & CAMO) in size Small
TOP (HEART) in size Small // BOTTOM (HEART) in size Small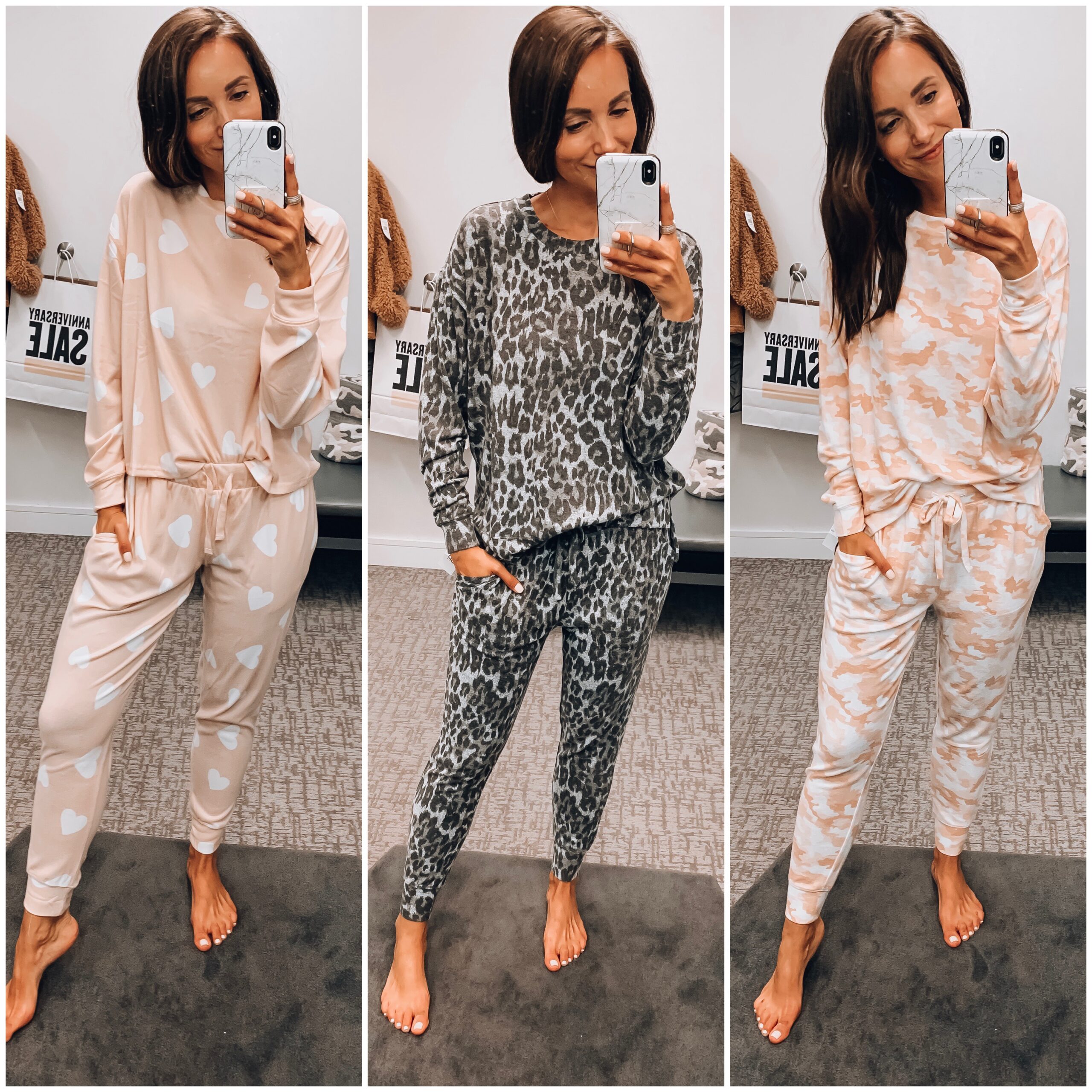 TEE (in size Small) // JOGGERS (in S) // SWEATSHIRT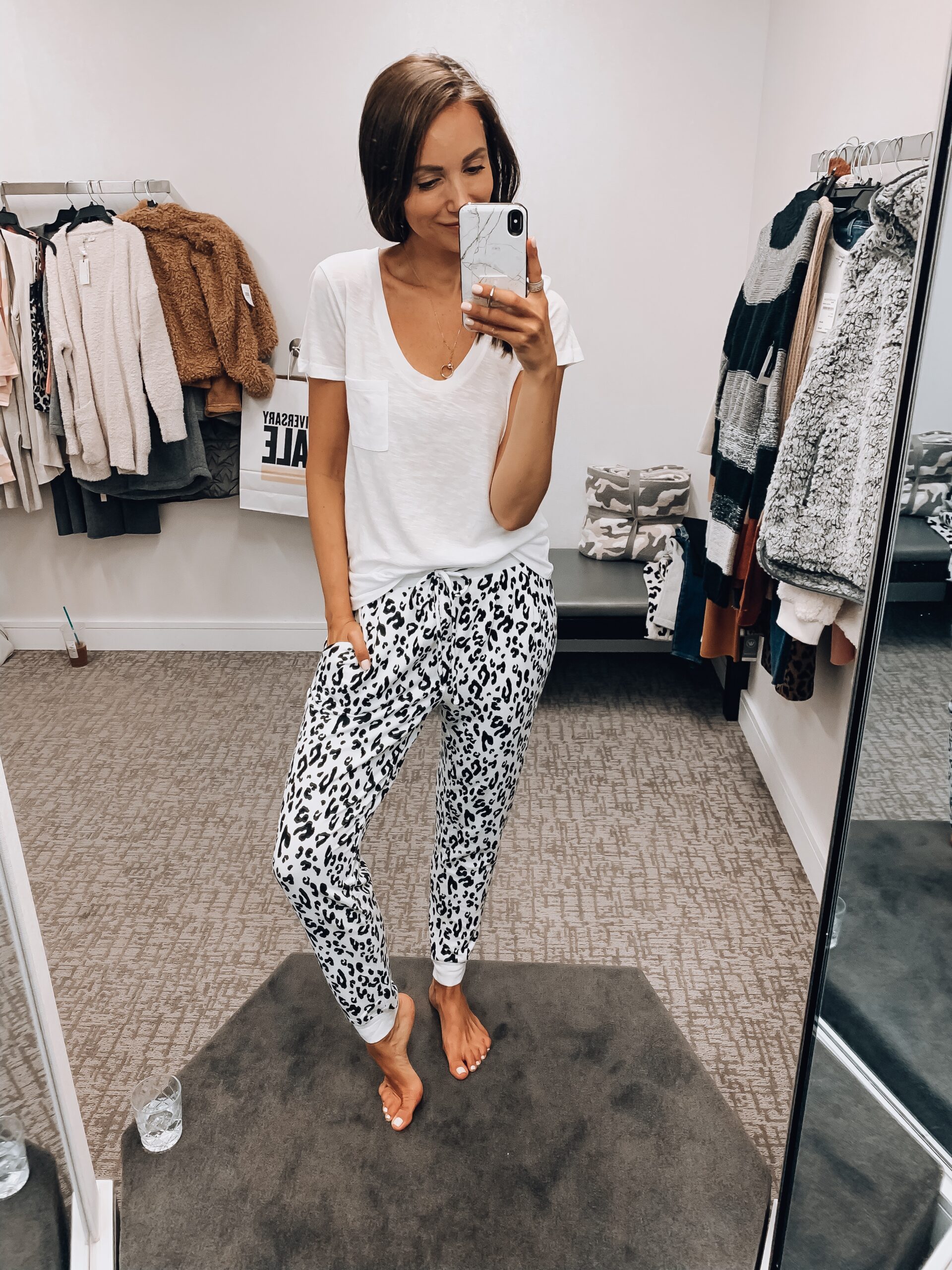 COATS & JACKETS
HAT // JACKET (in S) // JEANS // BOOTIES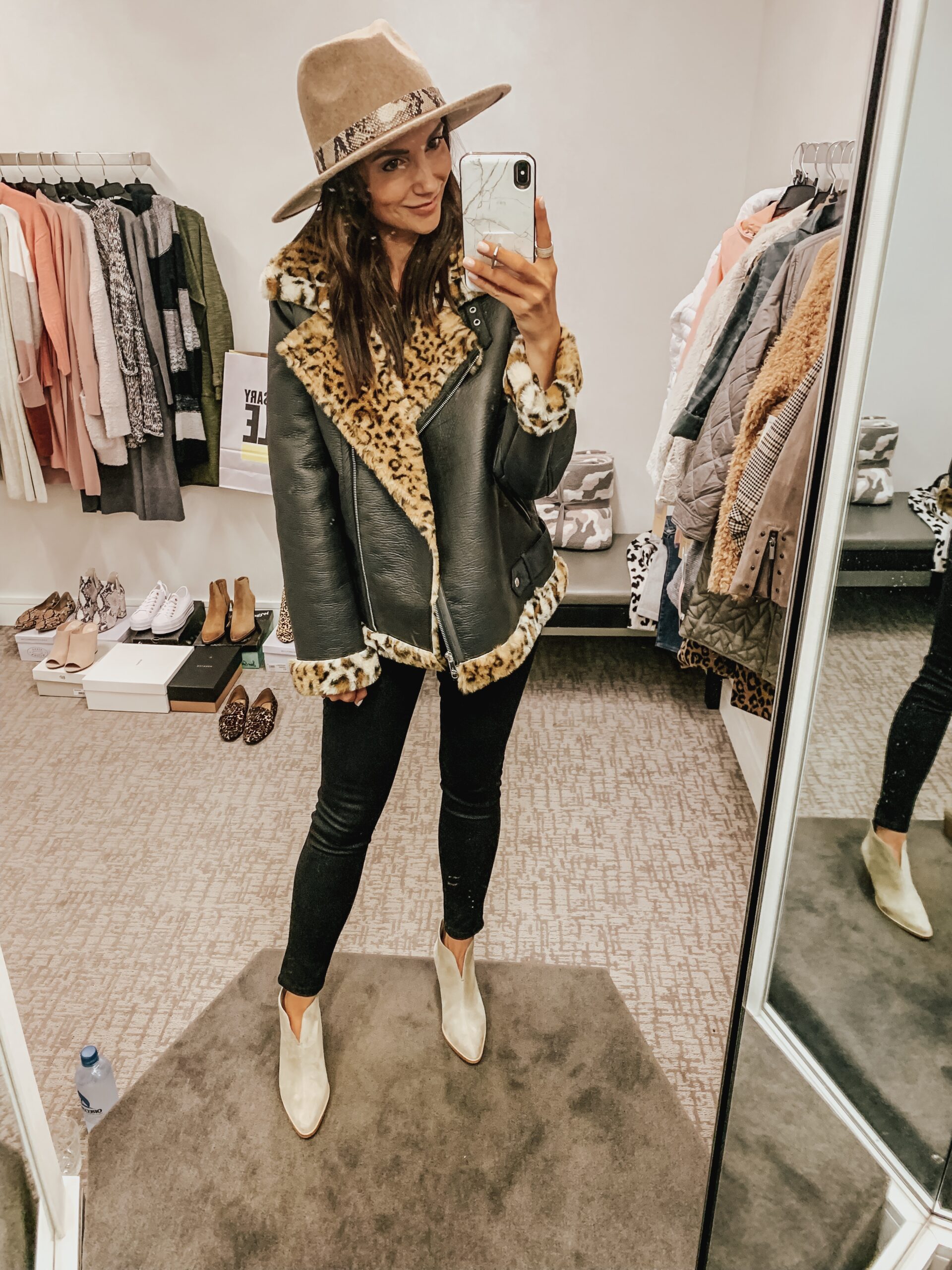 JACKET (in M)  // CAMI // JEANS // BOOTIES // BAG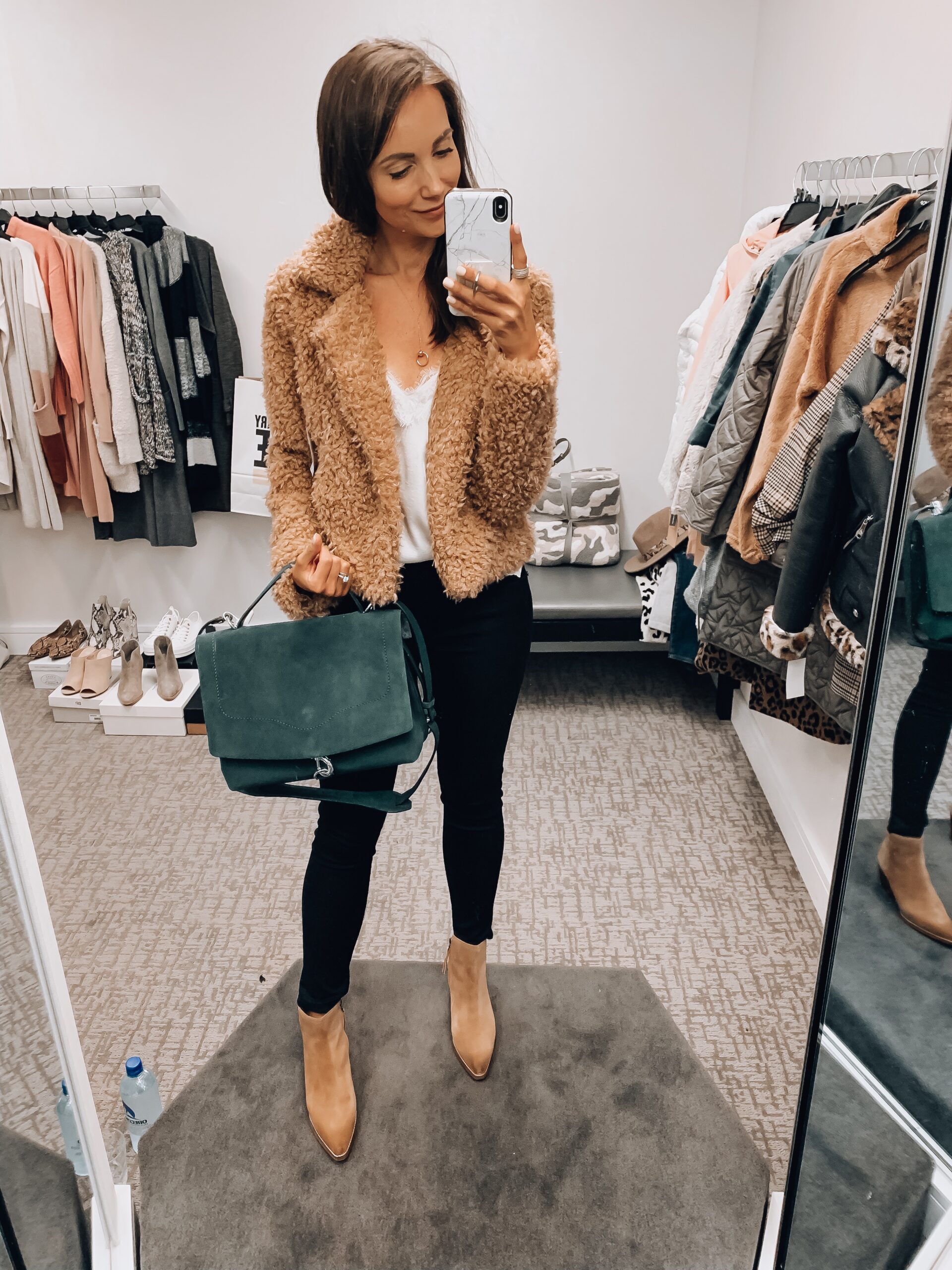 JACKET (in XS) // CAMI // BOOTIES // JEANS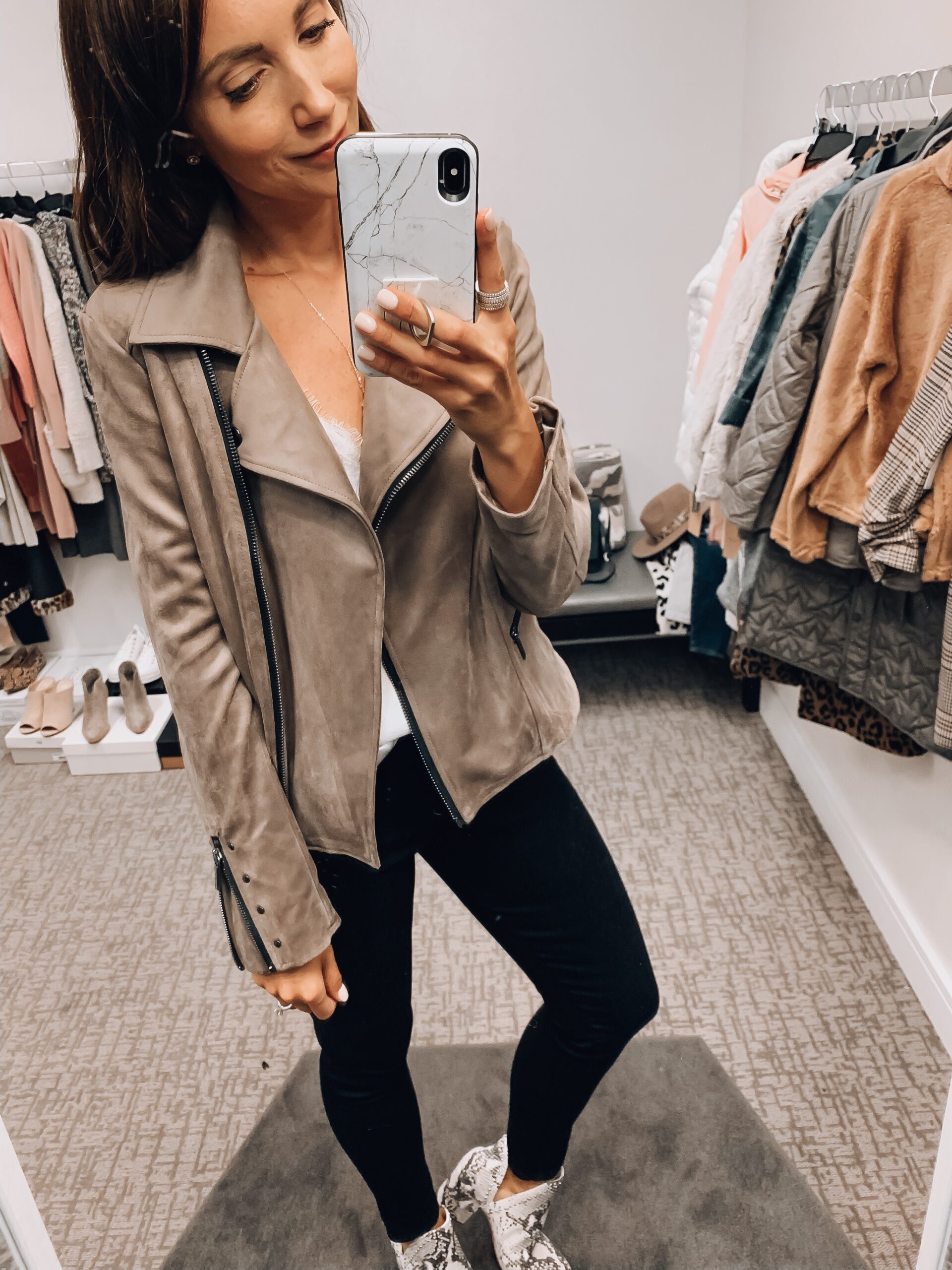 BLAZER (size down) // CAMI // BAG 
JEANS (size down) // FLATS (size down by one size)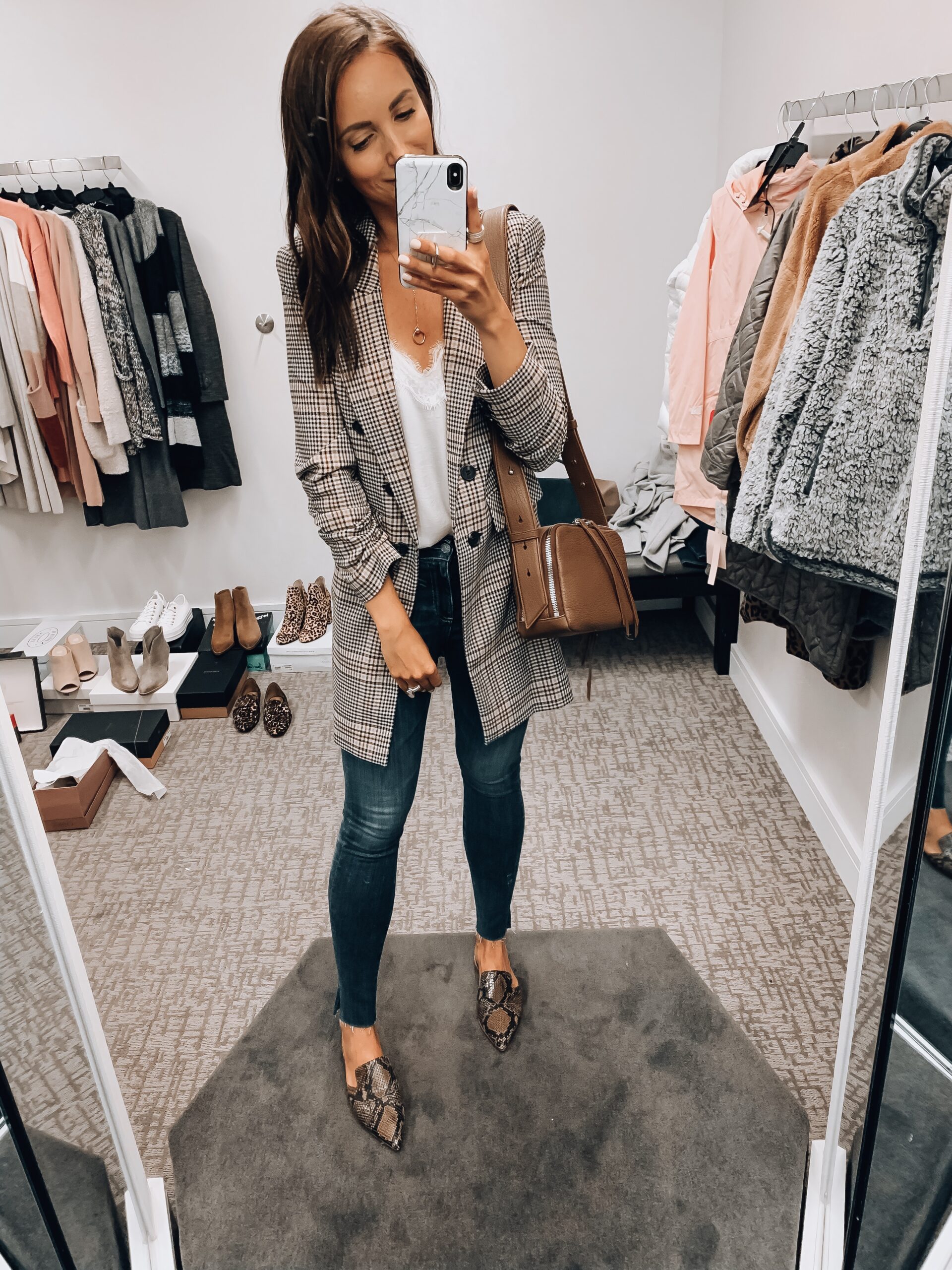 JACKET (in XS) // CAMI (in XS) // JEANS (size down)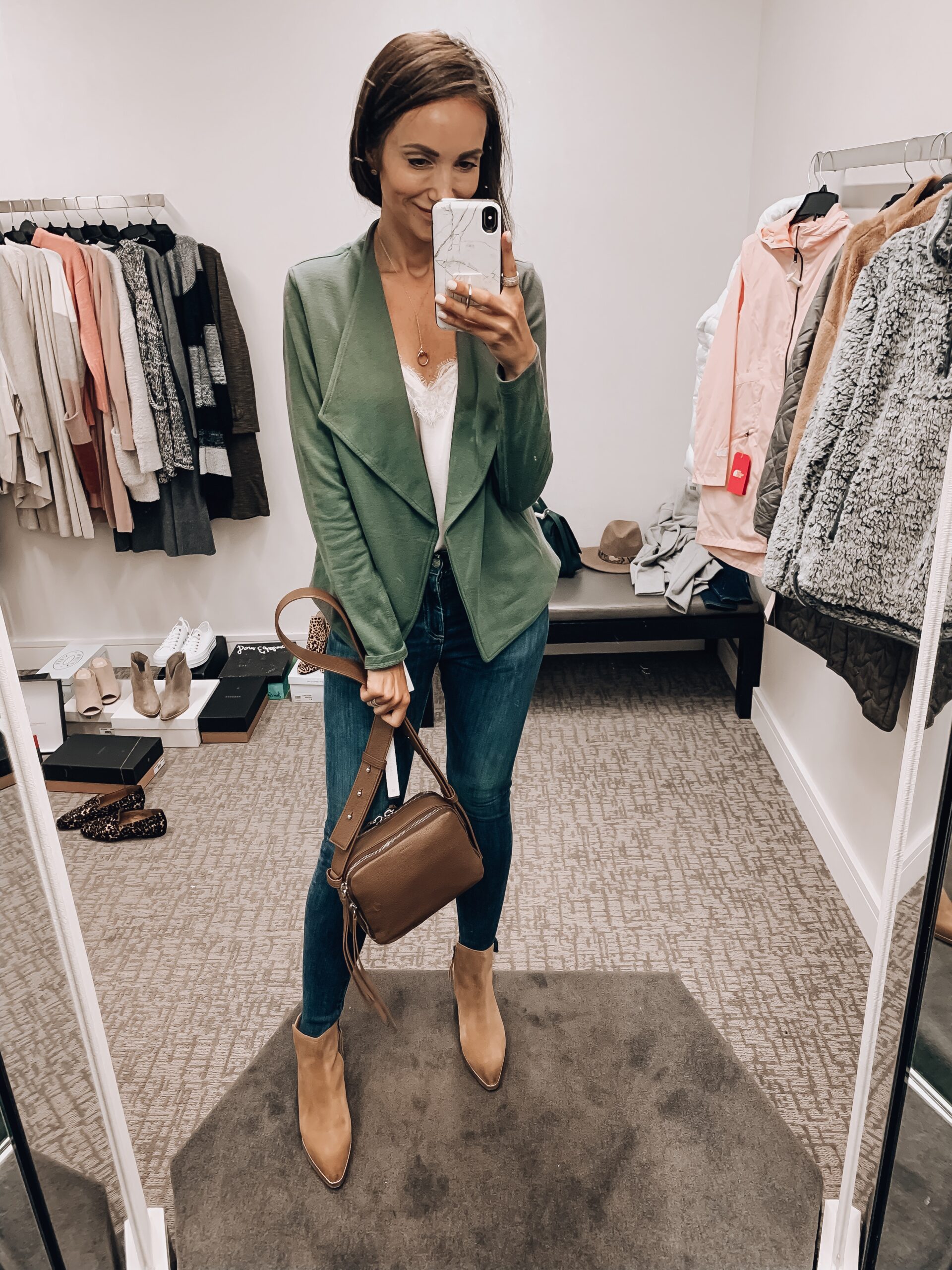 JACKET (in S) // JEANS // BOOTIES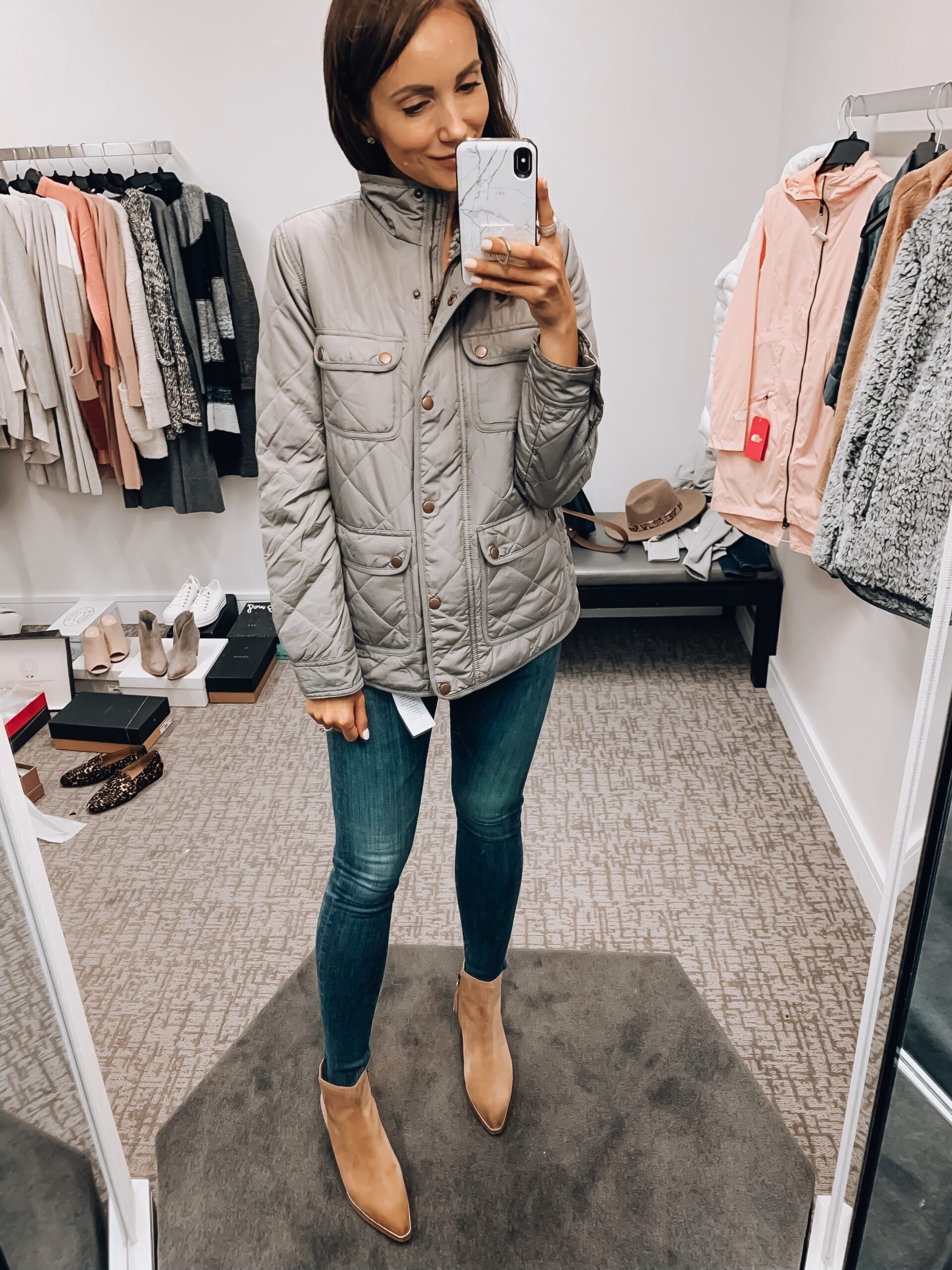 JACKET (in XS) // JEANS // BOOTIES // BAG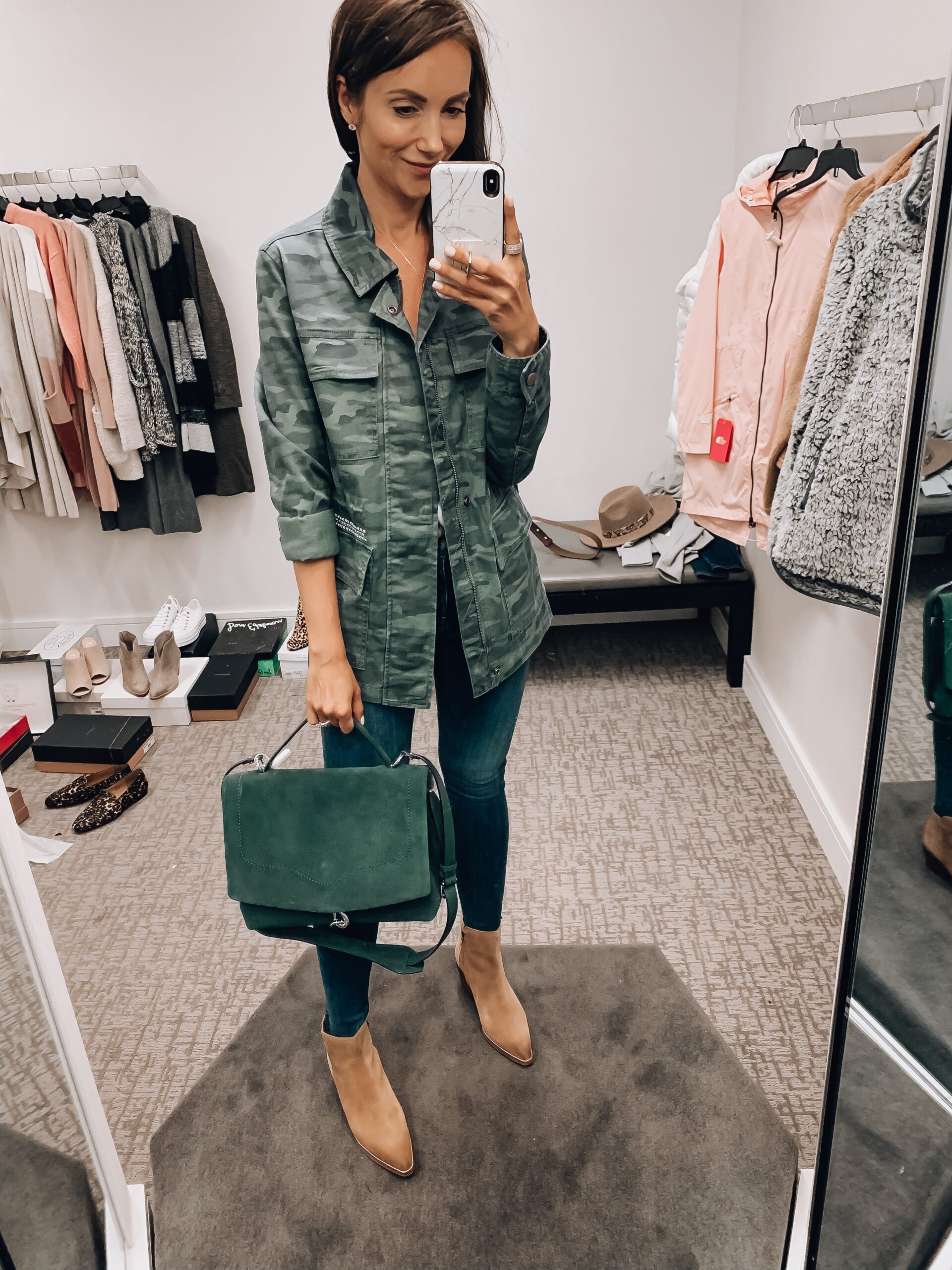 JACKET (in S) // CAMI (in XS) // JEANS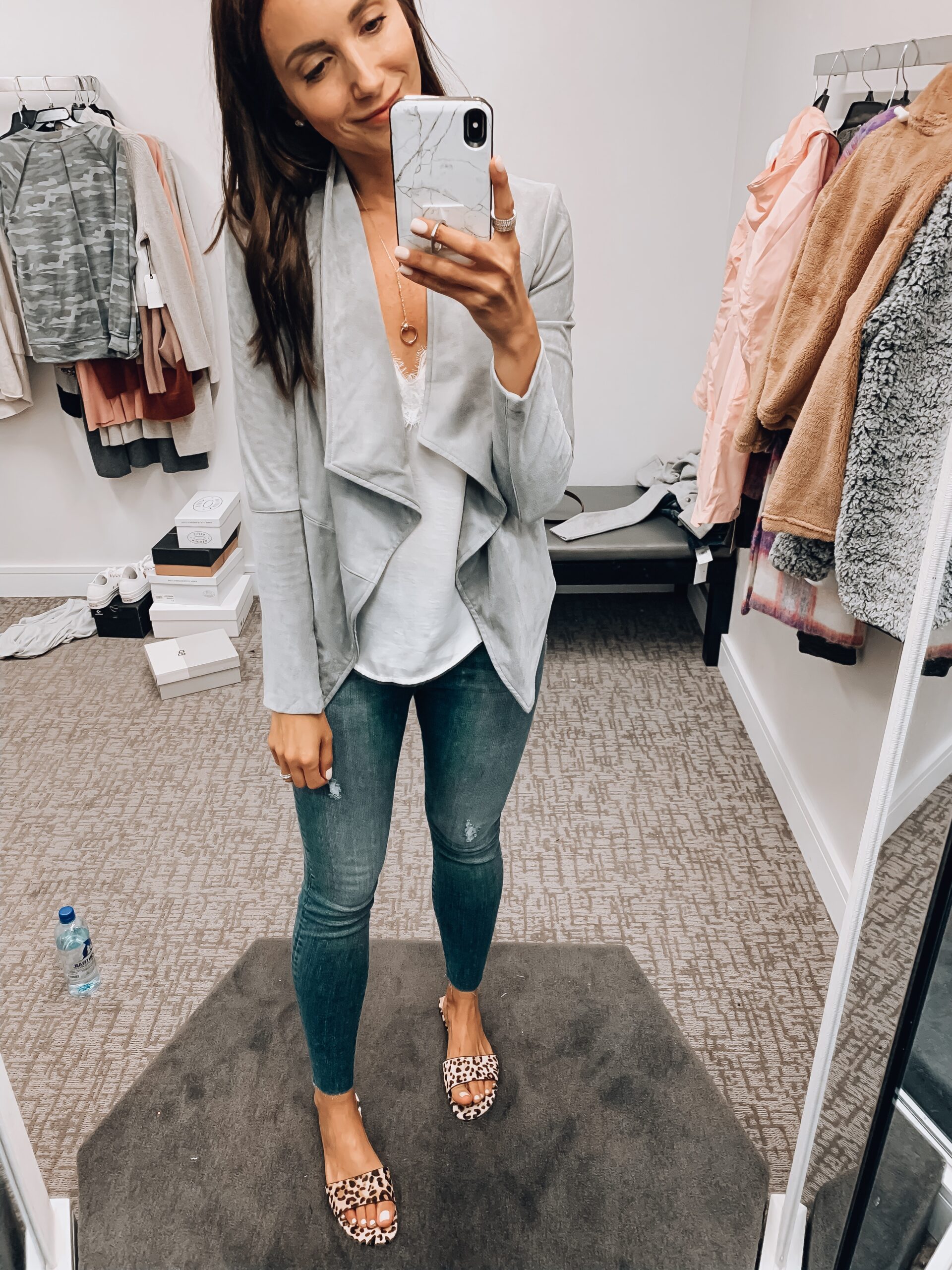 COAT (in XS) // JEANS // BOOTIES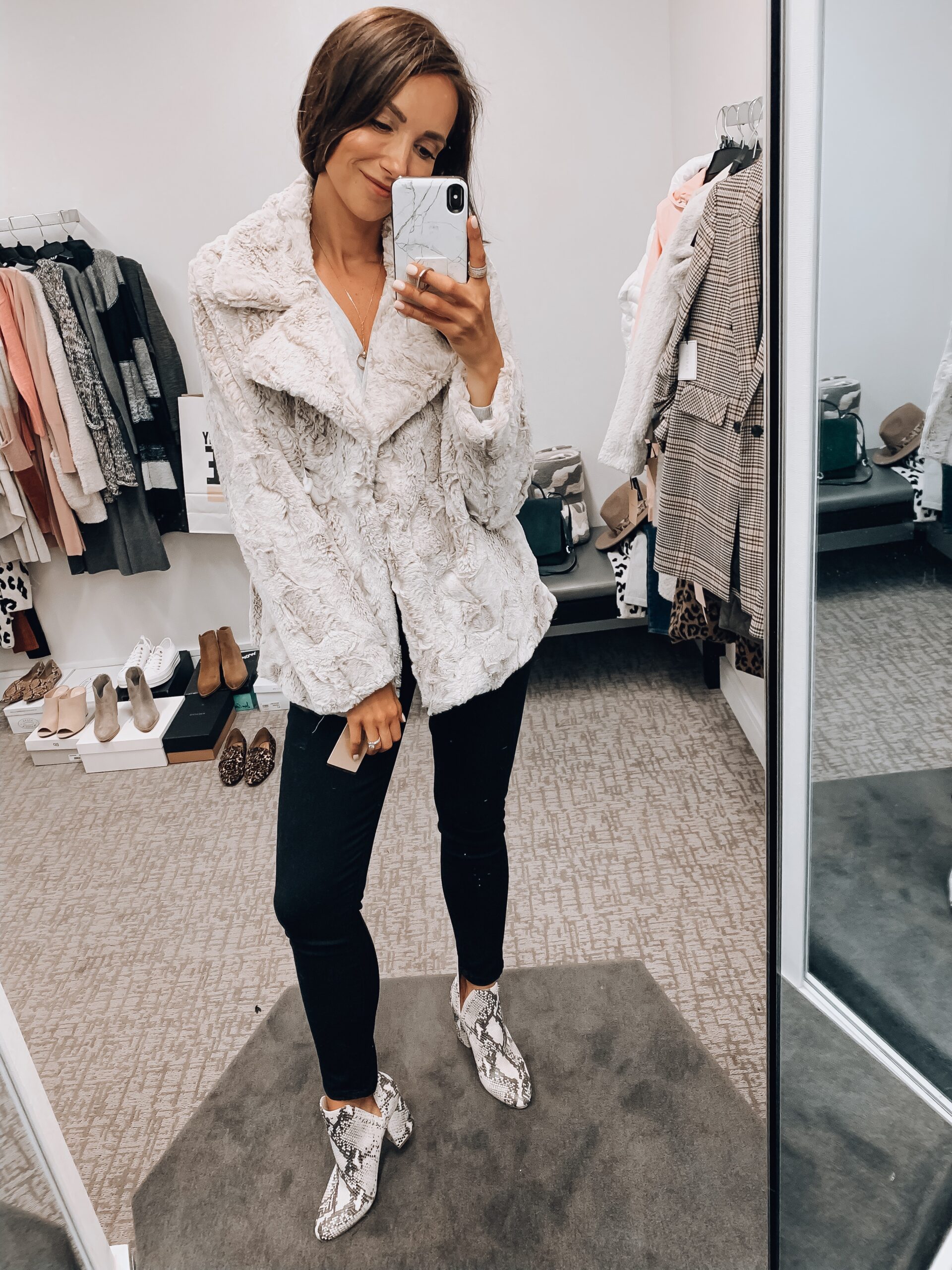 COAT (in XS) // BAG // SWEATER (in XS) // HAT
JEANS (size down) // FLATS (size down by one size)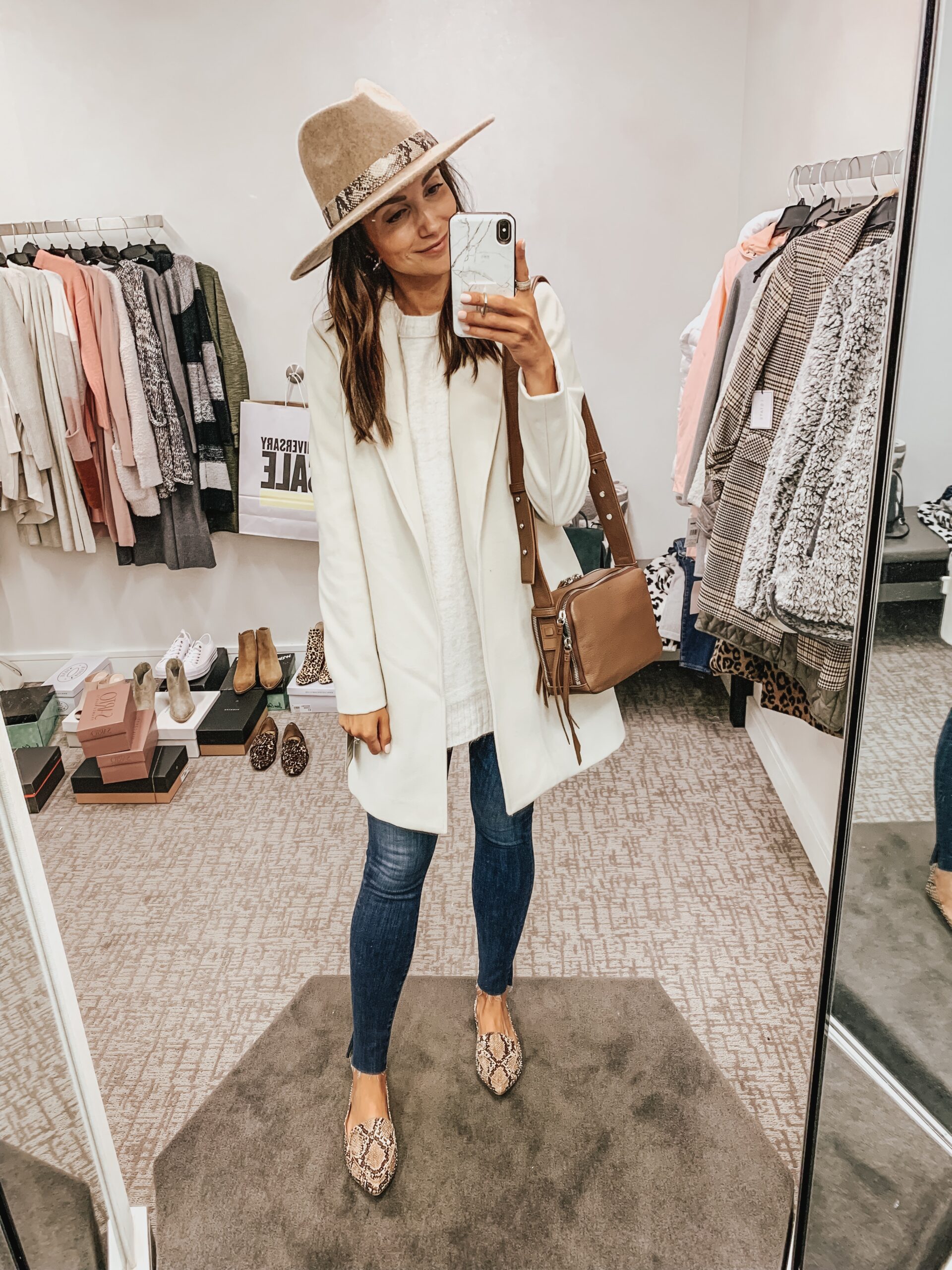 COAT (in XS) // SWEATER (in XS)
JEANS (size down) // FLATS (size down by one size)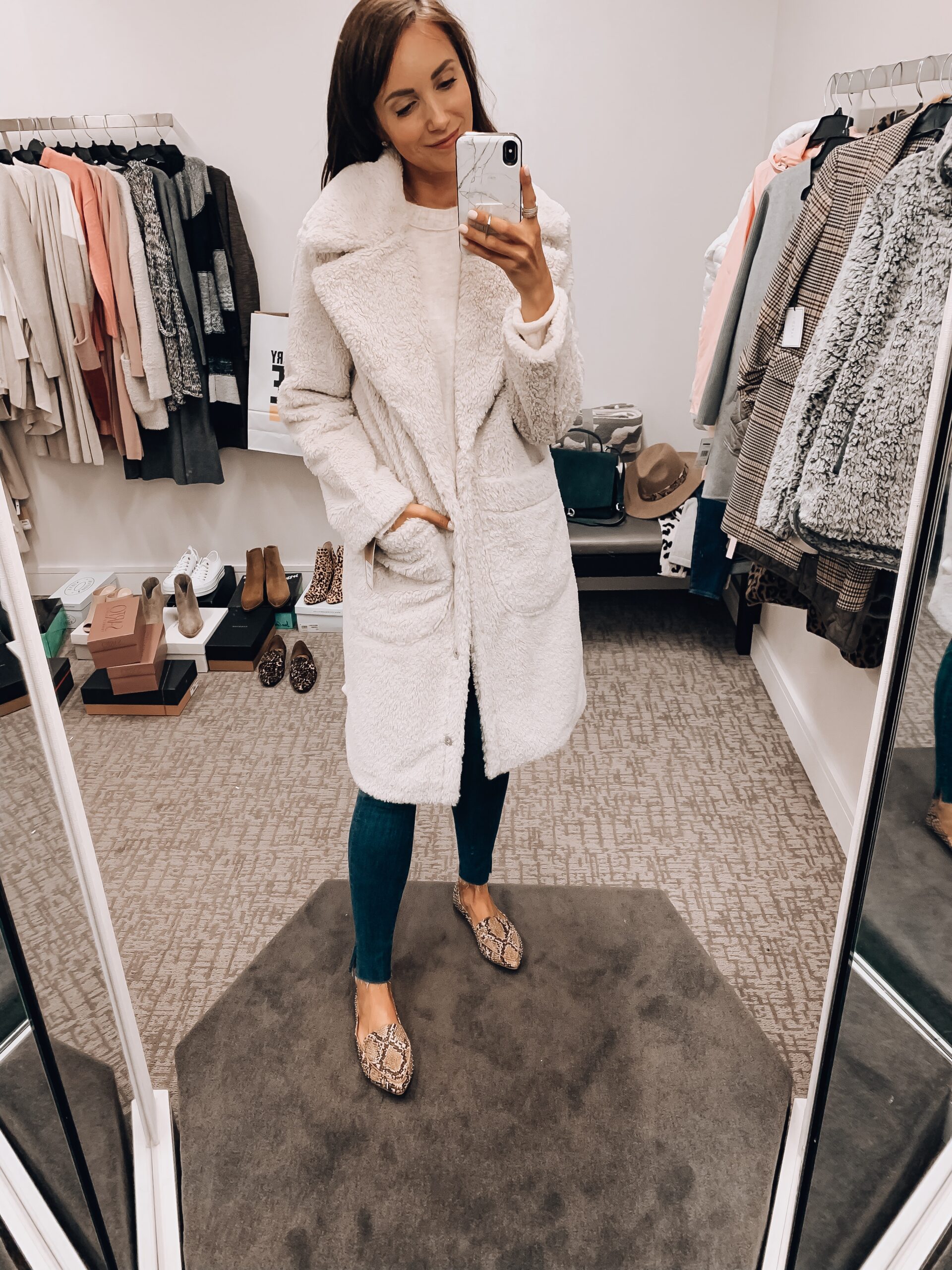 COAT (in XS) // CAMI (in XS) // JEANS (size down) // FLATS (TTS)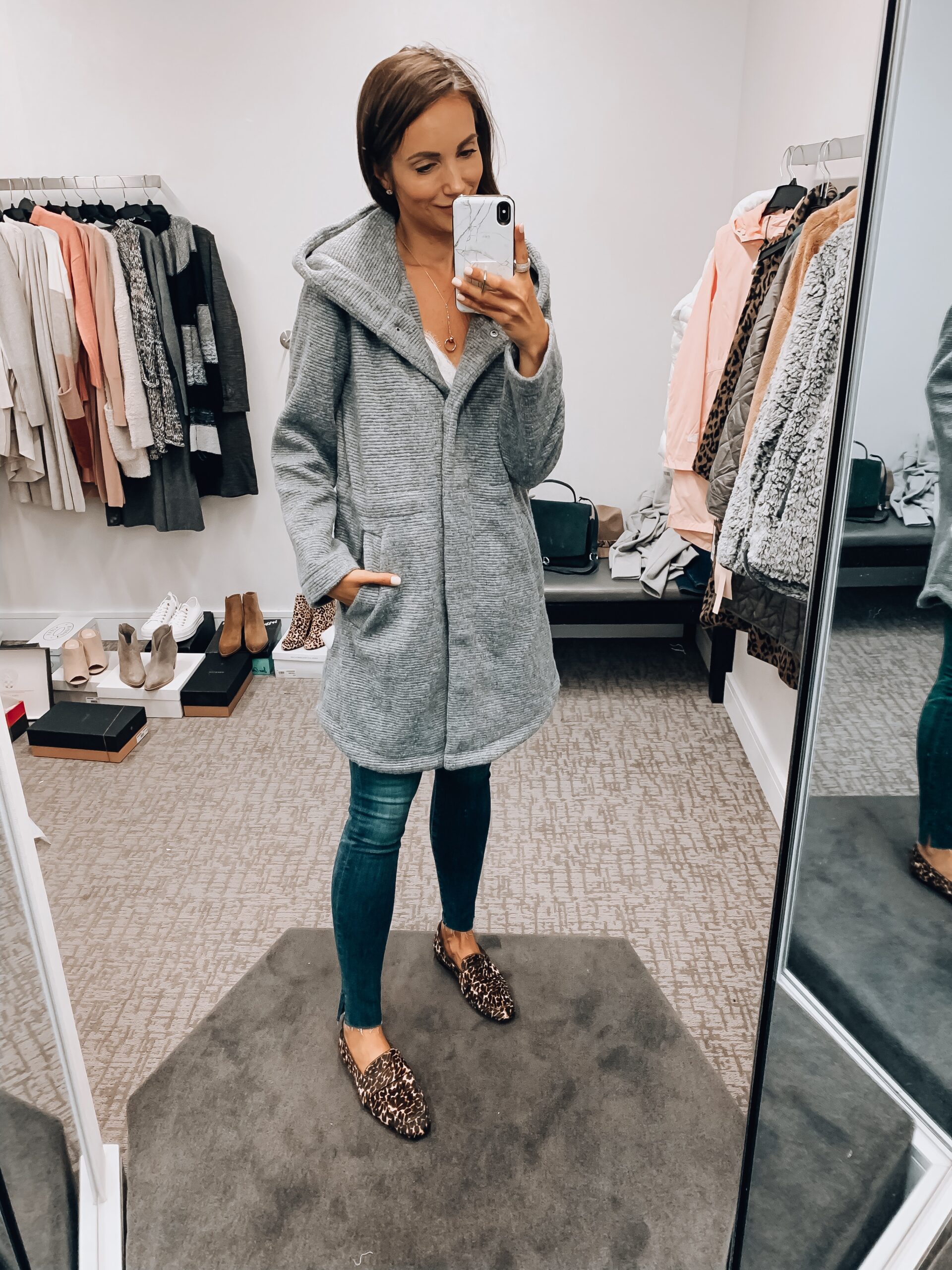 JACKET (in S) // JEANS // BOOTS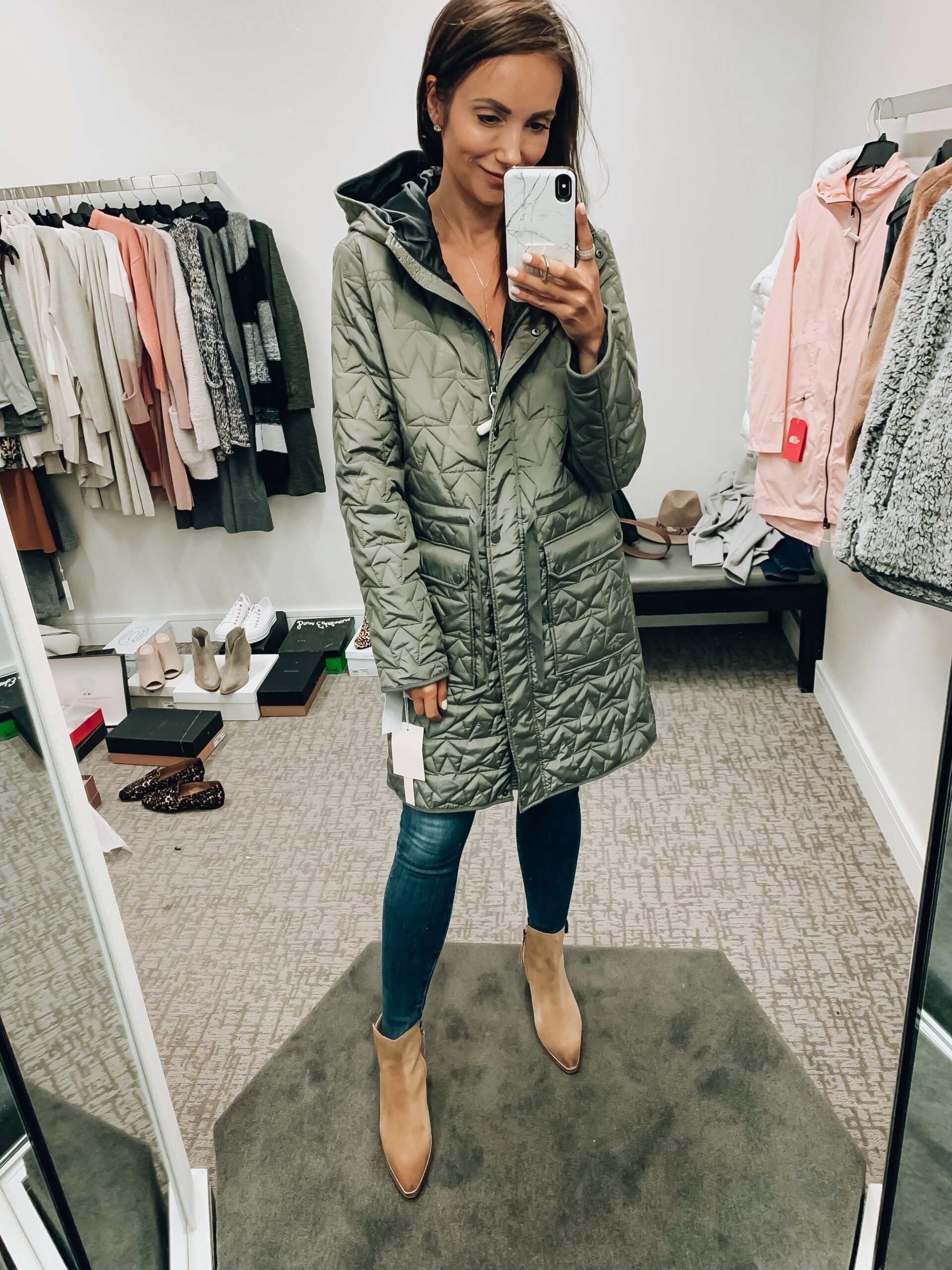 COAT (in S) // HAT // JEANS // BOOTIES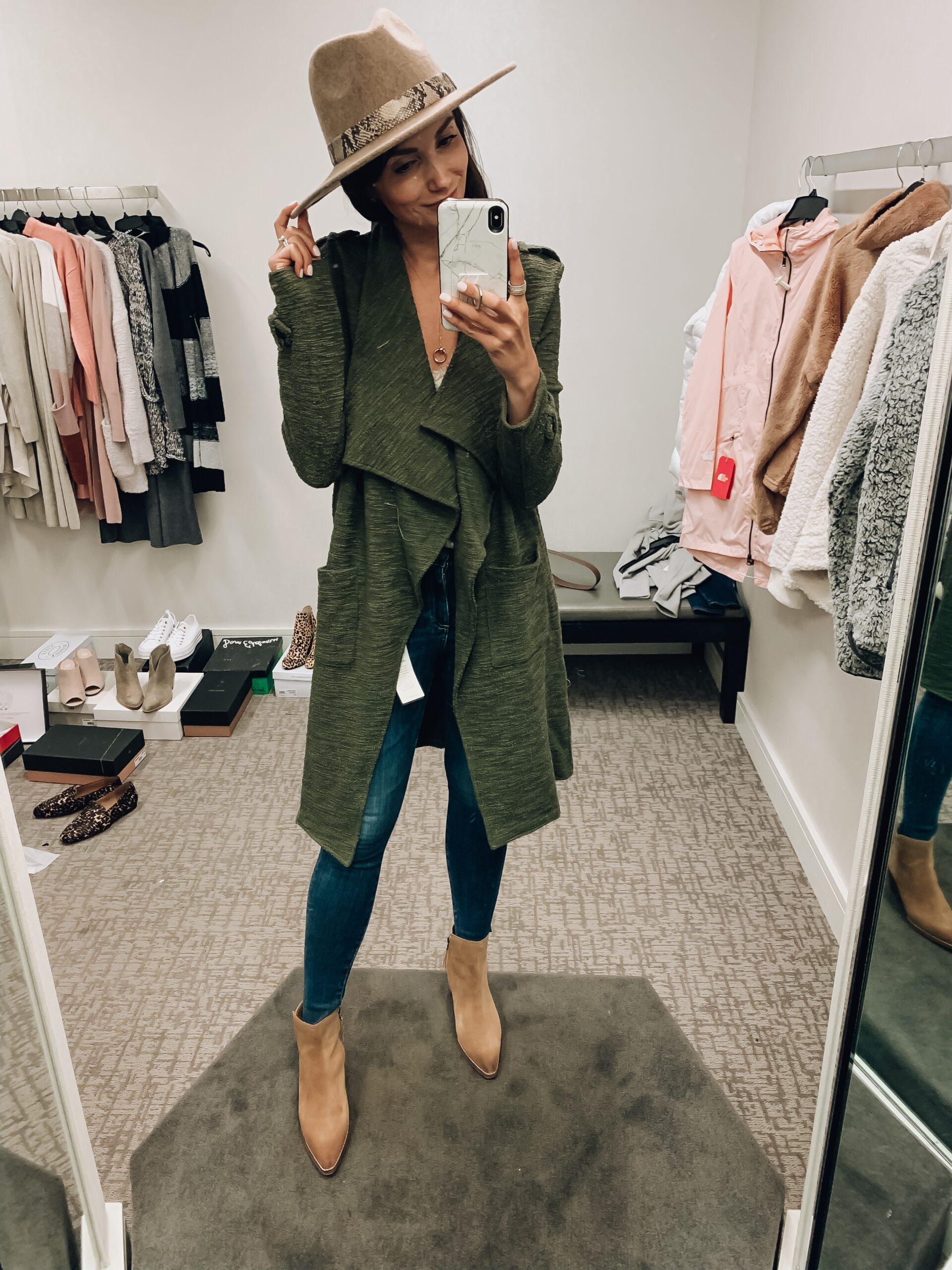 COAT (in S) – runs big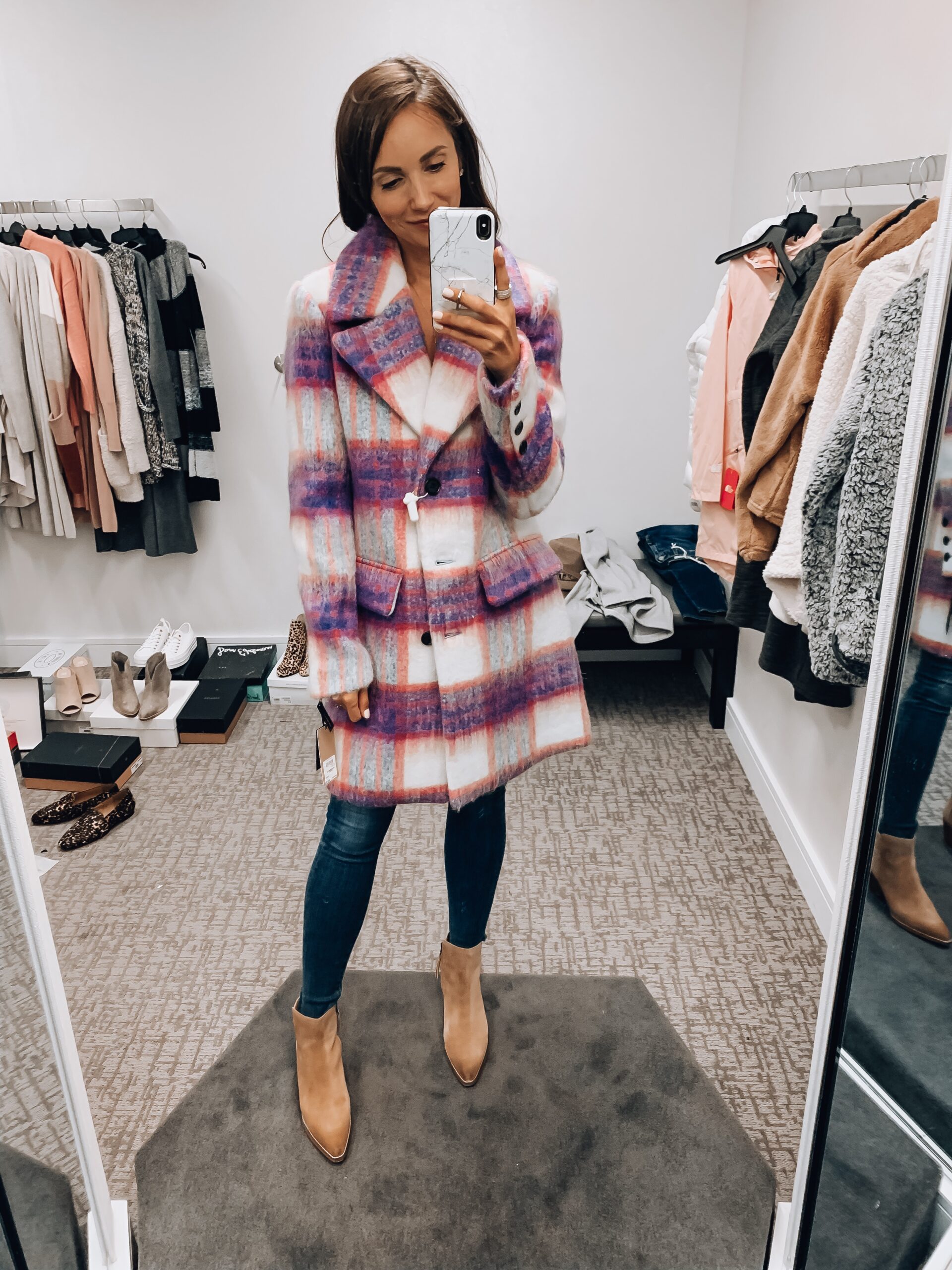 COAT (in XS)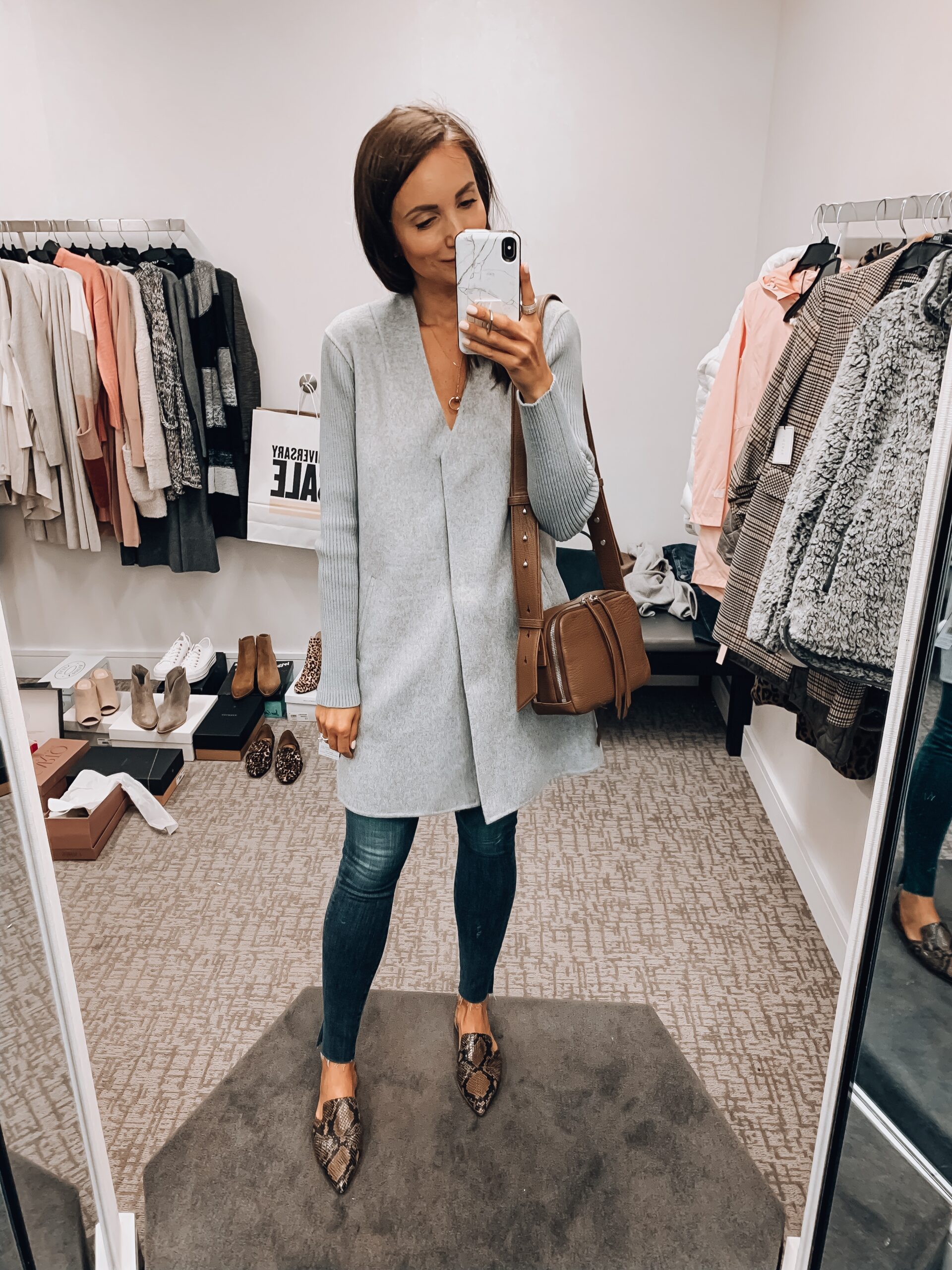 CHEVRON JACKET (in XS)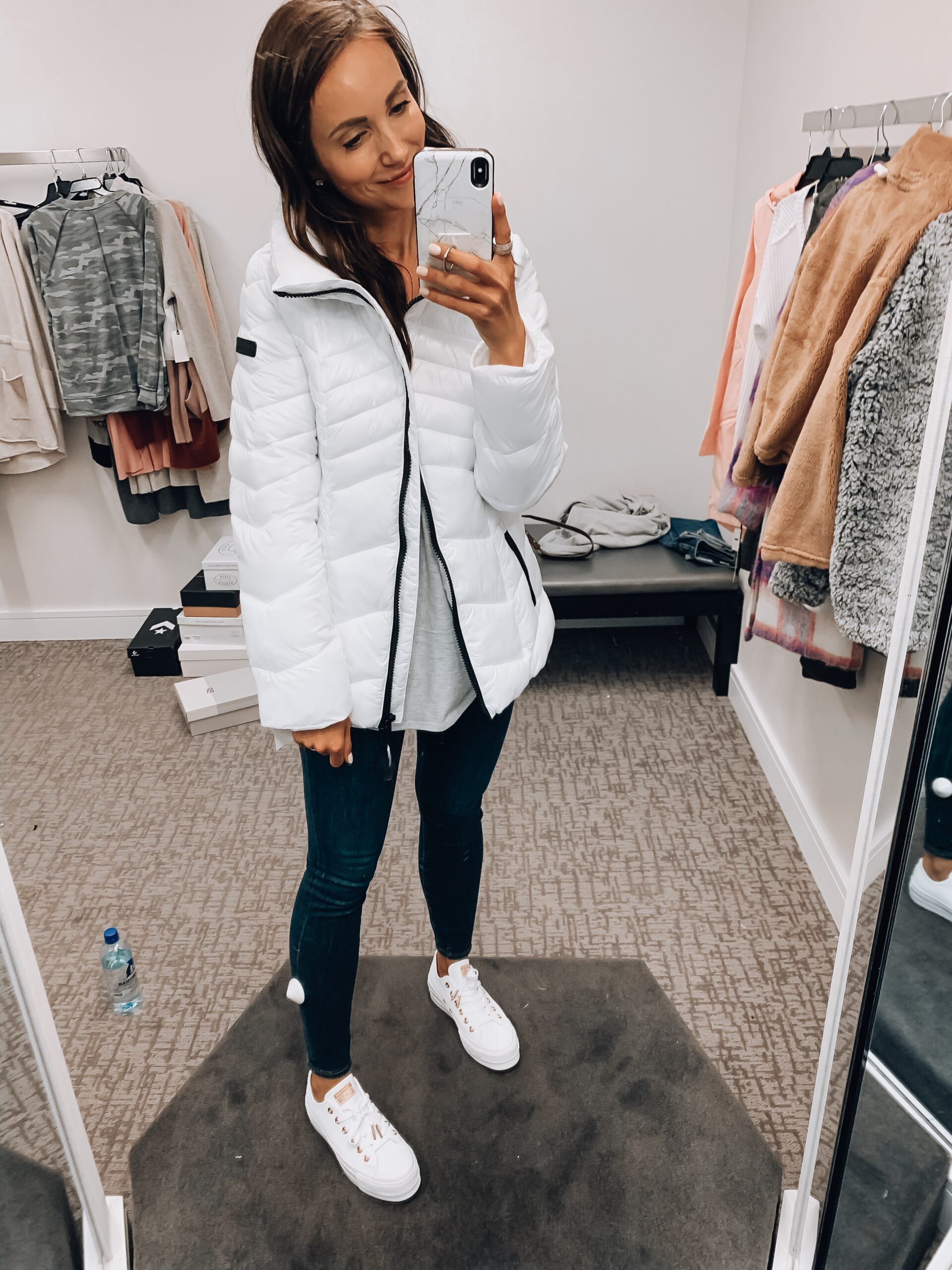 WATER REPELLENT RAIN COAT ( in S)