Hi friends. I have gotten so many questions about my favorite skincare products and what I use for my morning and night time routines.
AM ROUTINE
In order I apply: 
CLEANSER // TONER // MOISTURIZER //  TAN DROPS //  EYE CREAM
C E SERUM // H.A SERUM
If my skin is feeling dull, I will do an occasional scrub or mask.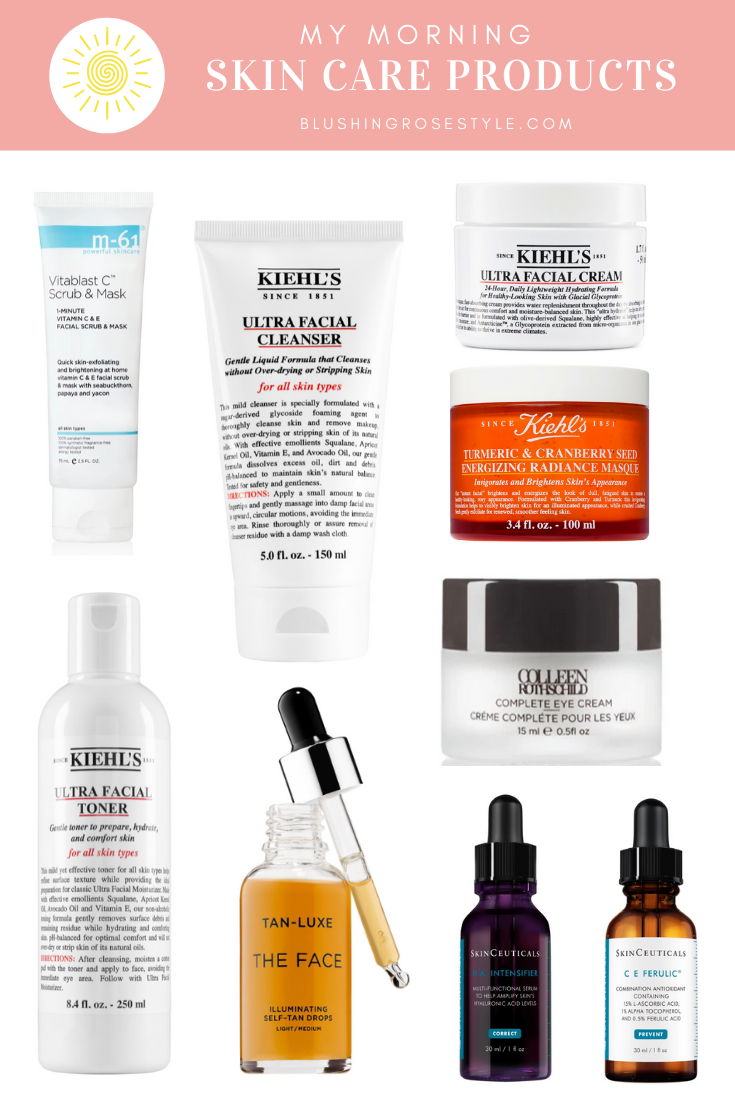 PM ROUTINE
I use the glycolic pads a couple of times a week, and depending on what I feel I need I choose my serum and oil.
GLYCOLIC PADS // M-61 PADS // RECOVERY CREAM
AGE RENEWAL // MANDELIC ACID // RETINOL EYE SERUM  // FACE OIL NO.9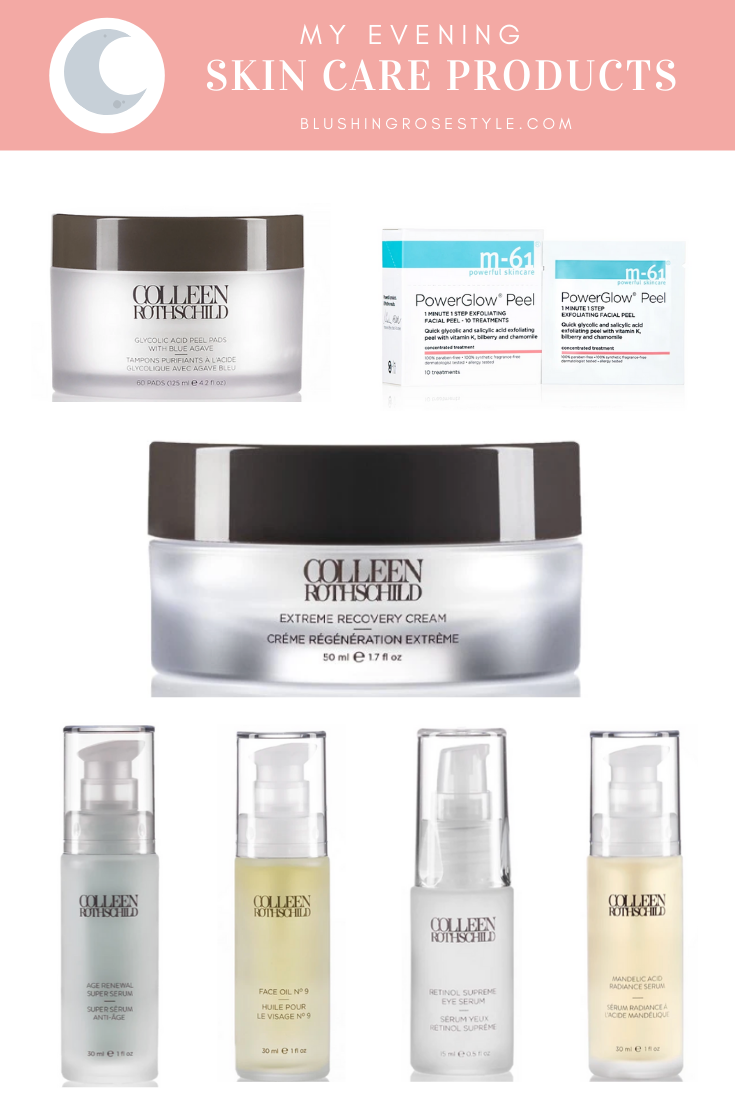 Thank you for visiting Blushing Rose Style Blog!