I woke up this morning, and per my usual ritual I checked the weather… … 47 degrees brrr I am pretty much cold just writing it. I though it would be a great opportunity to share a couple of my favorite fall recipes.
My absolute favorite food blog is Skinny Taste. It is full of healthy options and you can see all the nutritional information as well. The first meal I wanted to share is the Butternut Squash Chicken Sausage lasagna (recipe here). It is out of this world delicious! It is quite easy to make, and the squash is in season, so the time to try this recipe is now.
The second meal is the Santa Fe chicken (recipe here). It is a slow cooker recipe, so it pretty much requires you to go to the grocery store, and plugging in your fave crock pot. I use this one here, it was my holiday gift last year… and I have to admit it is one of my favorite gifts ever! This model is currently 40% off. The Santa Fe chicken is so yummy! We usually eat it over rice, topped with diced avocados, shredded cheese, cilantro and a splash of lime.
Enough about food though…  I wanted to share with you all my new wrap. I adore this color- winter white . For some reason I just love wearing white / light tones throughout the fall and winter months. The Diana wrap (c/o) is from Evy's Tree and it makes for such a great layering piece. When it's too cold to leave without that extra layer, but not cold enough to pull out your winter coat, this wrap will come in handy. I like to wear mine open like a cardigan, but it also looks great belted with leggins and OTK boots. How would you style it? What's your favorite color for the fall?
Thank you for reading and I hope you enjoyed this post! If you try any of the recipes, please let me know! Id love to hear from you!
XO,
Anna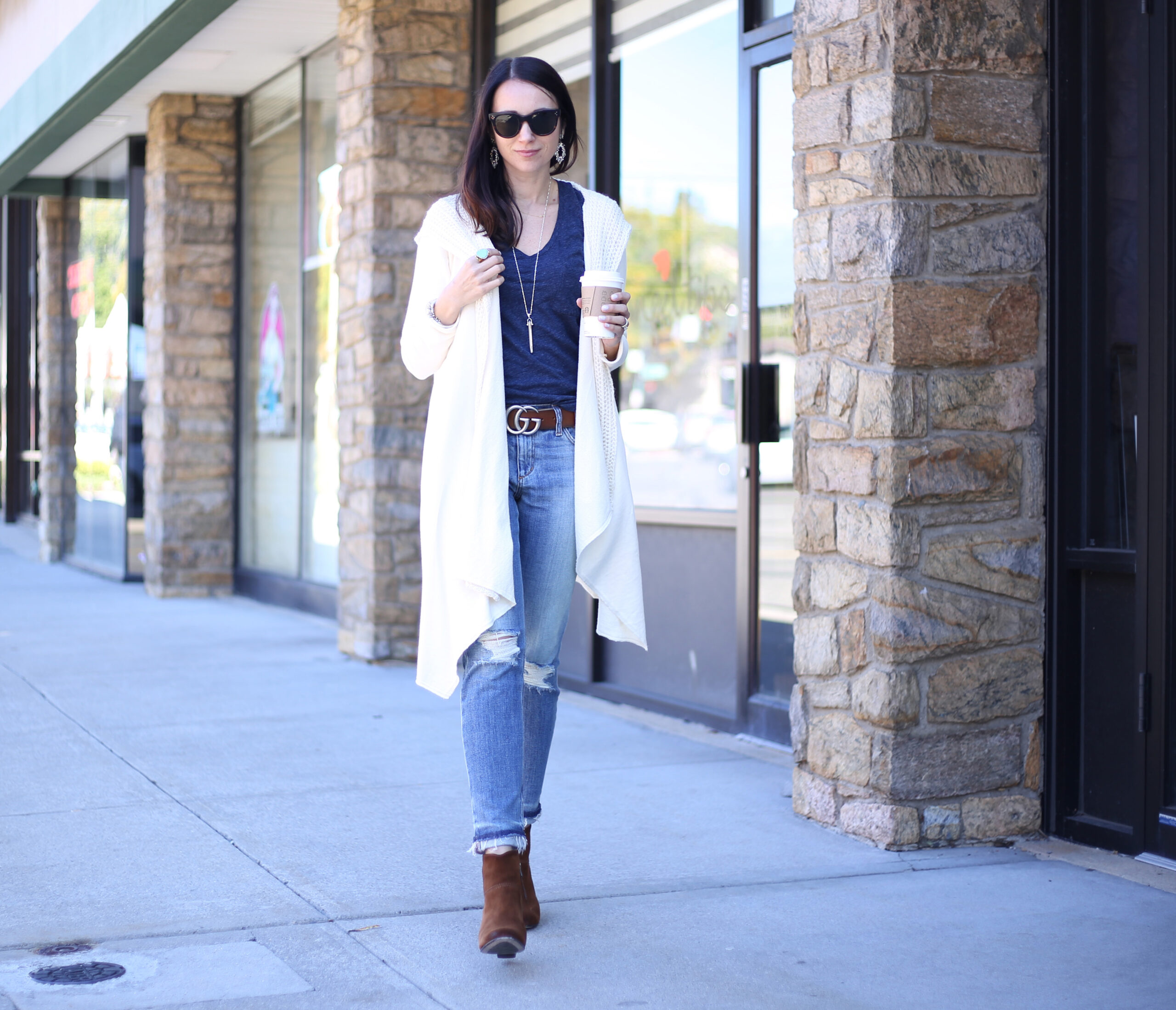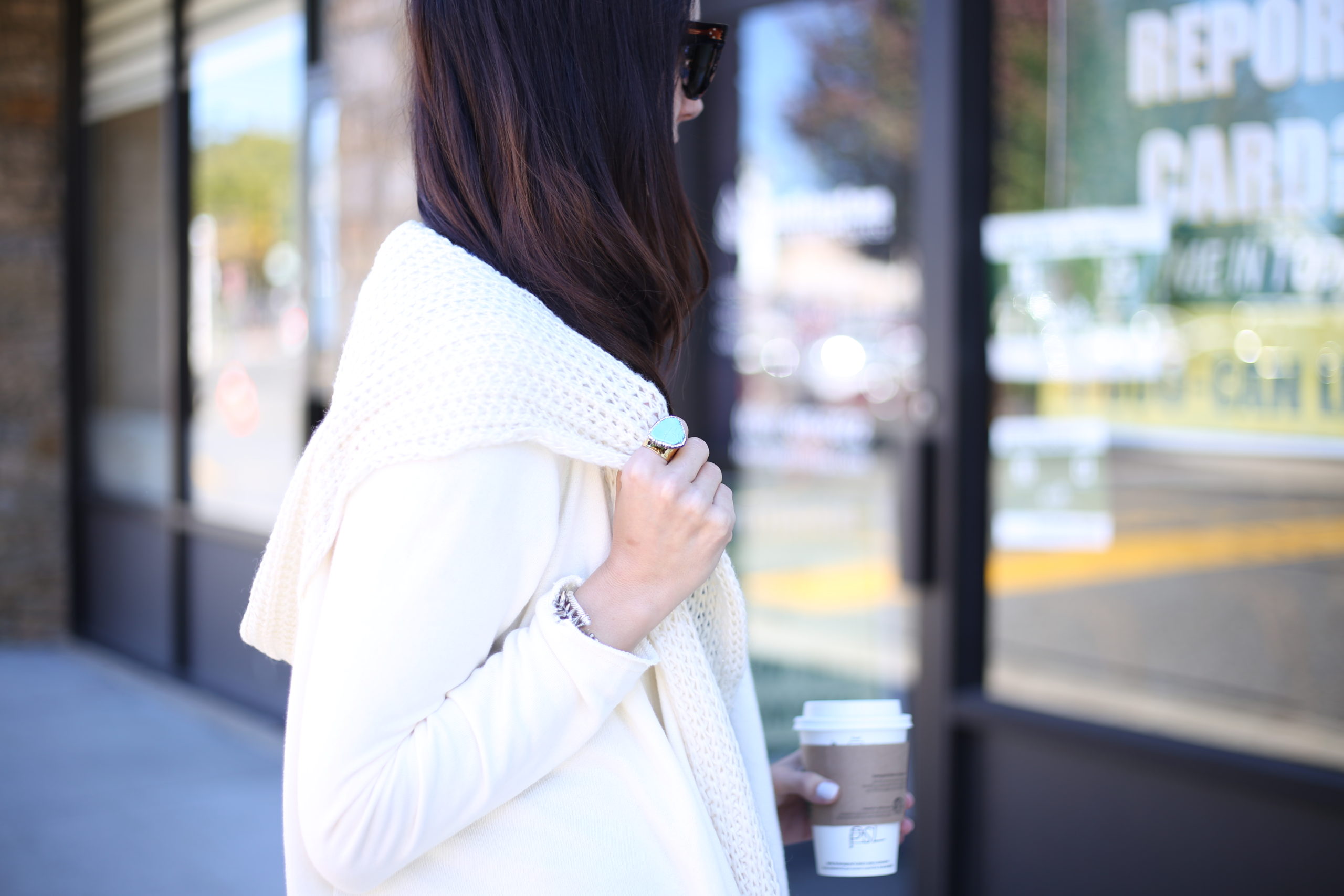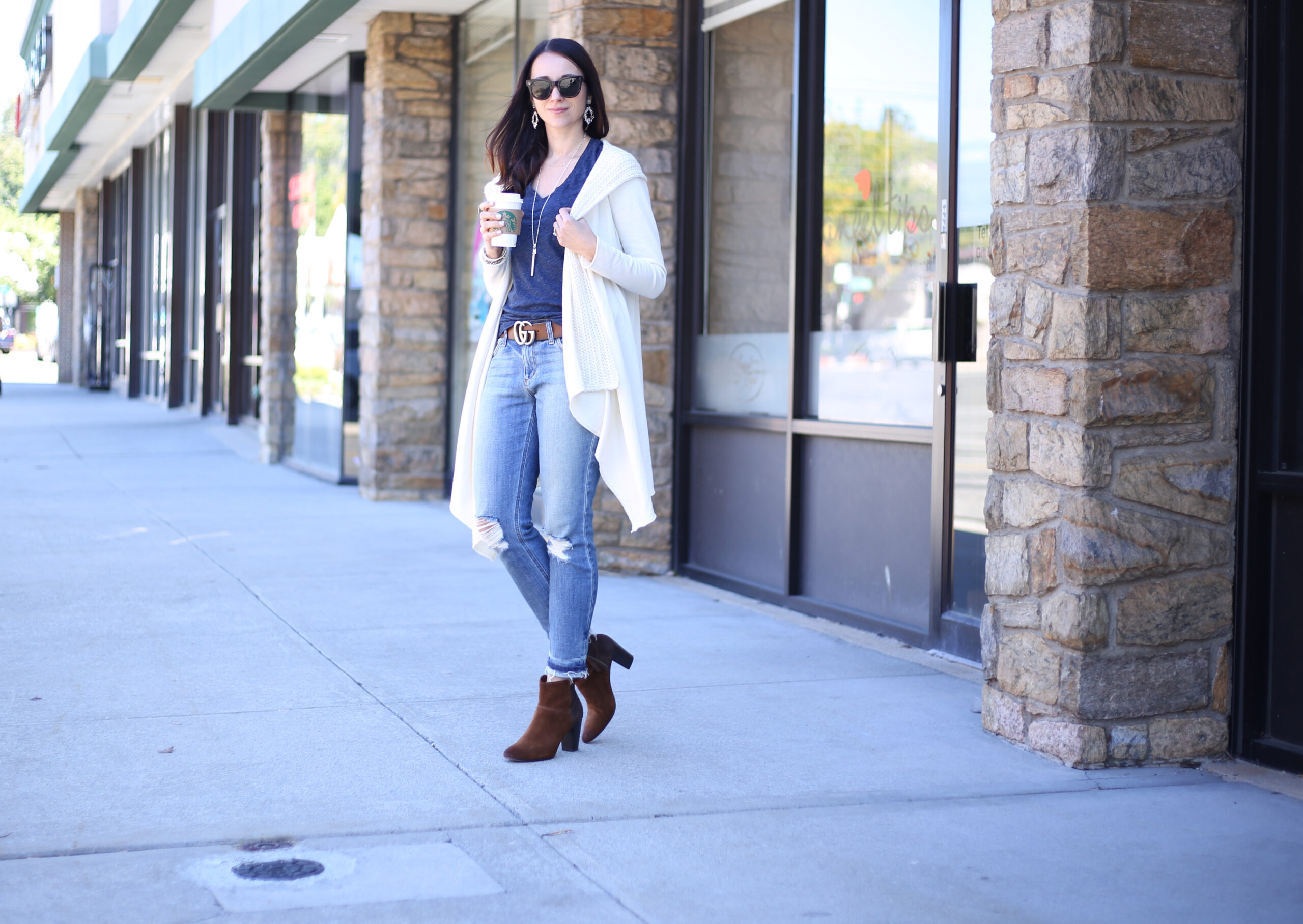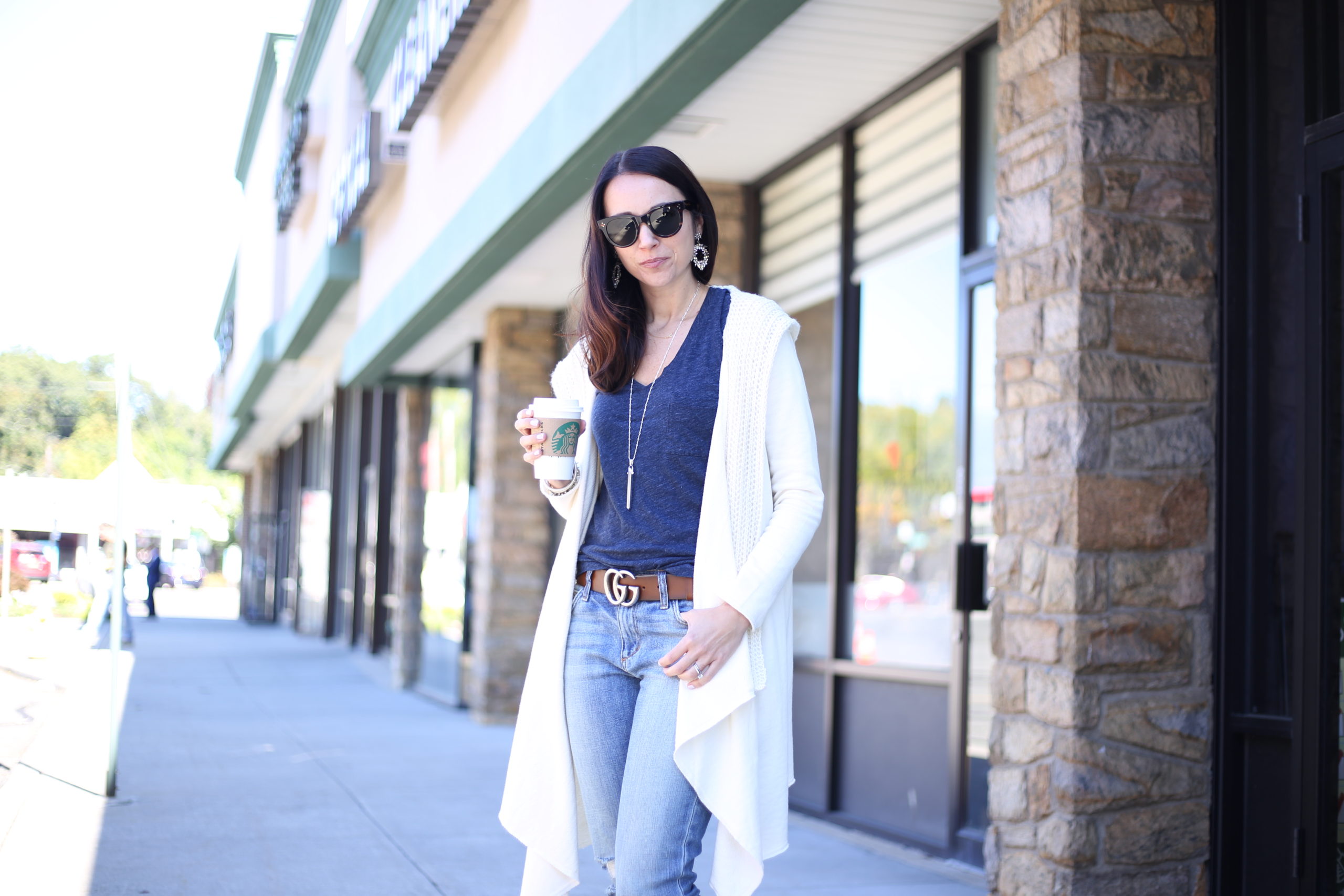 *This post is sponsored by Evy's Tree *