Happy Saturday girls. Today's blog post is all about skincare and I am so excited to share some of my new favorites with you. I am a self-proclaimed beauty junkie and love testing out new products. But at the same time, I am also very cautious. To give you some background, I have quite sensitive skin that is prone to breakouts. I tend to stay clear of products with too many unfamiliar ingredients or strong artificial fragrances. Today, I am partnering with Nordstrom to share tips on how to prepare your skin for winter weather. Nordstrom has been my go to retailer for years, not only for all things fashion, but also beauty. The store carries hundreds of brands in both skincare and beauty. If you have not shopped the beauty department, make sure to check brands like Kiehl's , Clinique and luxury brands like LaMer HERE. You will find some amazing gift sets (many on sale), and exclusives that can be found only at Nordstrom! This post contains affiliate links.
How To Prepare Your Skin for Winter

I think overall my skin is pretty well balanced. However there is just something about cold winter air, that turns my skin into a flakey hot mess. From redness, dry patches to irritation… you name it. I have learned over the years, that you can definitely avoid some of these by adequately preparing the skin for the season change.
What works for me
Humidifier
It has been a long time coming, but I finally decided to invest in a small humidifier. I spend most of my days indoors (especially when it's super cold outside) and I like to keep my home nice and warm. When the heat kicks in, it drains the moisture from the air, leaving it super dry. And this has definitely negatively affected not only my sinuses but also my skin.
Gentle Face Wash
I stay clear of any face wash products that leave my skin feeling tight and dry. I have been using THIS gentle cleanser and I am really happy with it. I may switch to an oil based cleanser come February when the temperatures drop even more here in NY.
Exfoliate
I have to be honest here, I do not this often enough. I do use retinol based product on my skin (prescribed by a dermatologist) which exfoliates the skin through rapid cell renewal. However, I know I need to add a physical exfoliant to my skin care routine. If there is a product you love, I am all ears! Please share your favorites.
Toner
I have been using this toner for at least 6 months now. Actually one of my readers recommended it! First of all I love the price, and the bottle will last for a long time! Its mild formula leaves my skin soft, supple and prepared for the moisturizer. I highly recommend this one!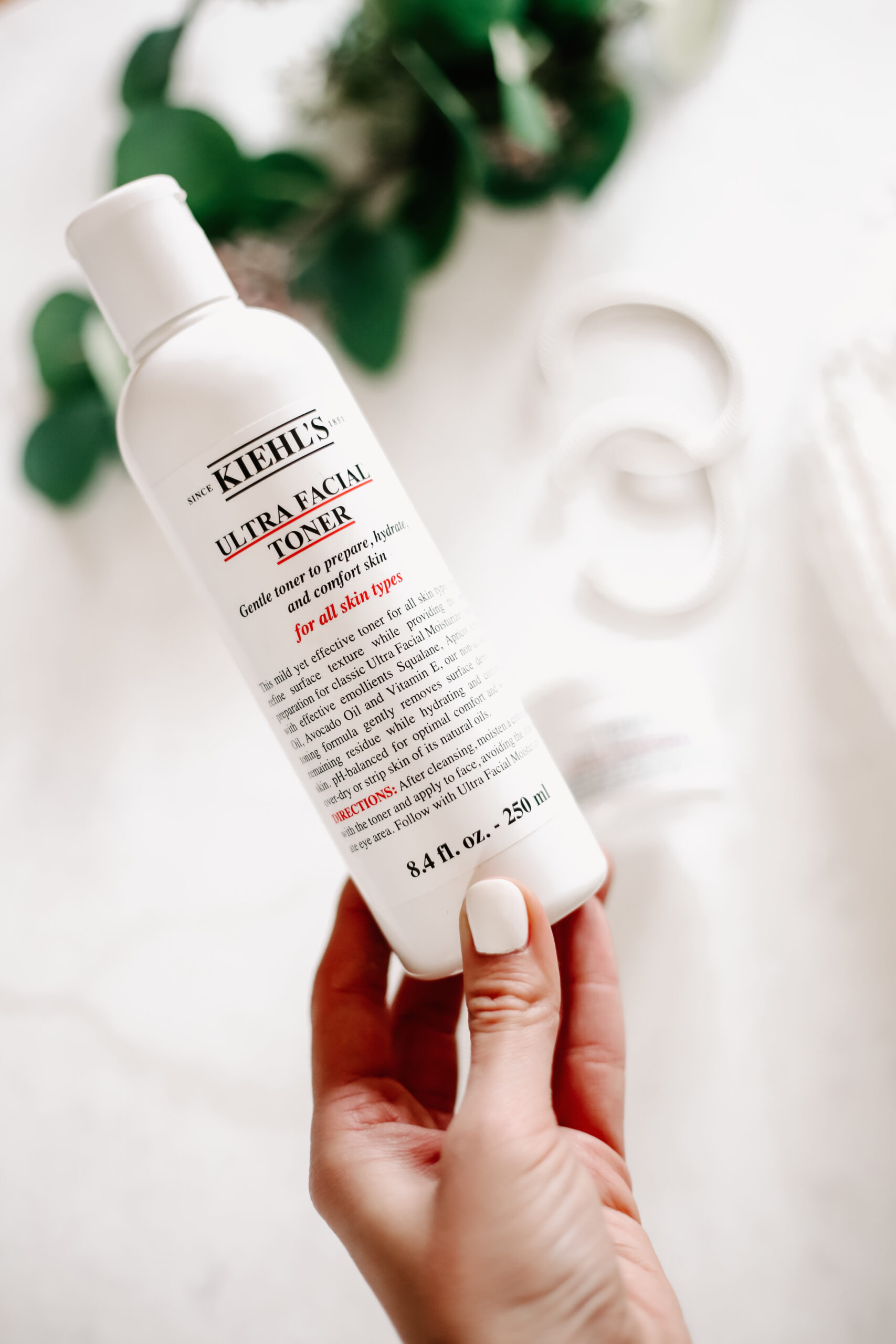 Face cream – Probably One of the Most Important Steps!

There are several moisturizers I tend to reach for throughout the year (stay tuned for the next beauty post). Since the Kiehl's toner has done wonders for my skin, I decided to try the The Ultra Facial Cream from the same line of products. It is not heavy at all, yet really moisturizing. The brand recently re-formulated this cult favorite facial cream, and it is now paraben-free!
Cool facts about the Ultra Facial Cream:
It is made with glacial glycoprotein, which hydrates, protects and prevents water loss from skin (great way to combat the drying indoor air)
One of the key ingredients -squalane (refined oil derived from olives) helps restore skin's moisture barrier
Light and fast absorbing formula
Made without parabens!
Treatments
If you follow me on Instagram, you may have already seen me raving about these masks. To say I am obsessed would be an understatement.  Winter tends to leave my skin super dull, I use THIS mask for radiance 1-2 times per week. Every time I use it, I get so many compliments on my skin. Trust me you will love it! Andsince skin my skin gets so dry, I also like to use THIS mask at least 3-4 nights per week. It is an overnight treatment. I like to think of this mask as a super charged nighttime moisturizer. When I wake up my skin feels so good: soft and replenished.

How to Prepare Your Skin For Winter – Lips & Hands

And let's not forget about the lips and hands. My lips tend to get so chapped year round. I love using thicker lip treatments overnight like this Kiehl's  LIP Balm (also available in a set and on sale here) and during the day I just use whatever lipgloss I have handy.
For my hands I love the Grapefruit Richly Hydrating Hand Cream. It is thick and rich, so I recommend this one for nighttime use. It is also available in a set of three and on sale HERE.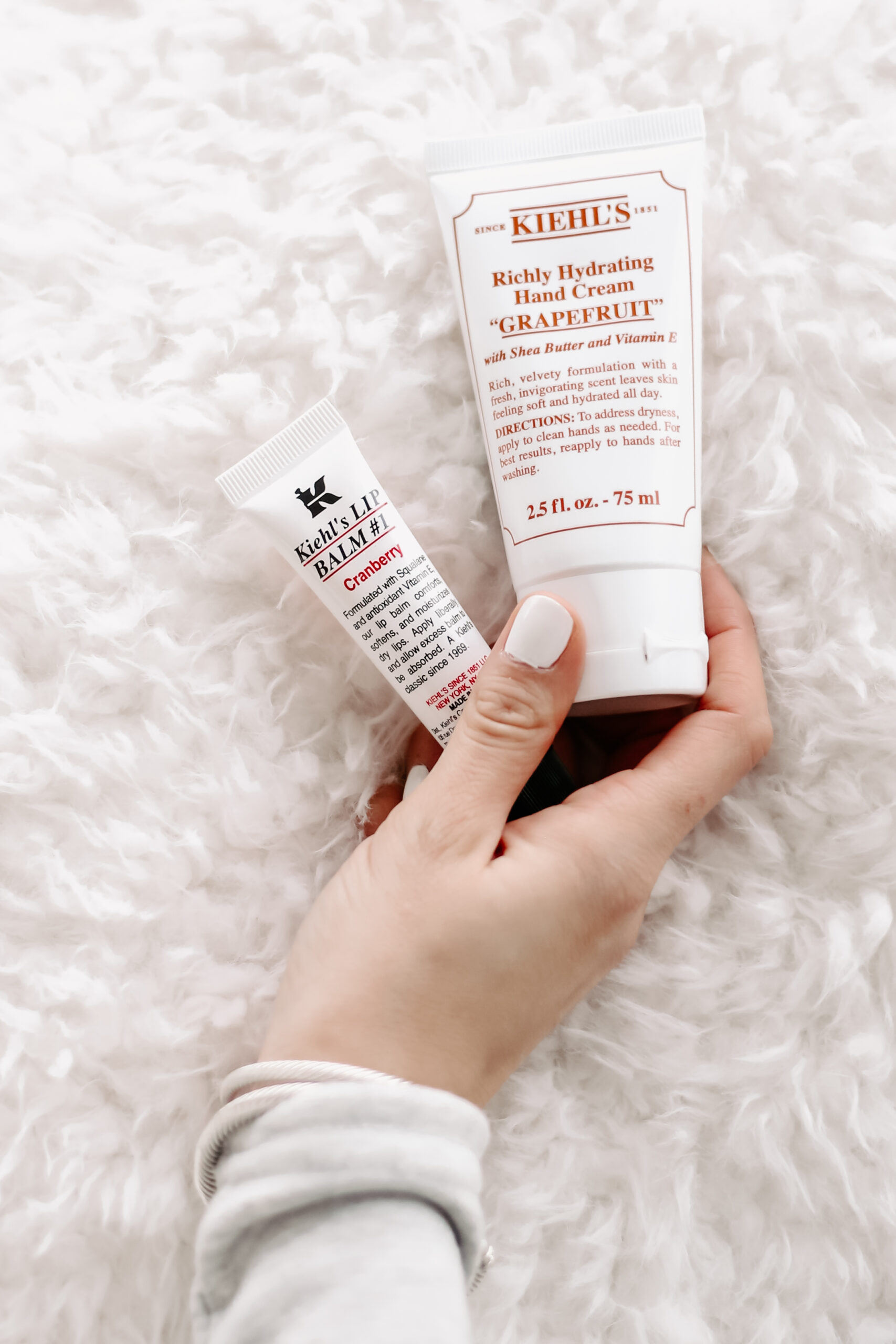 Cozy Loungewear
Zella Plush Lined Wrap, Chiffon Inset Cami, UGG Slippers (similar on sale here), Joggers (similar)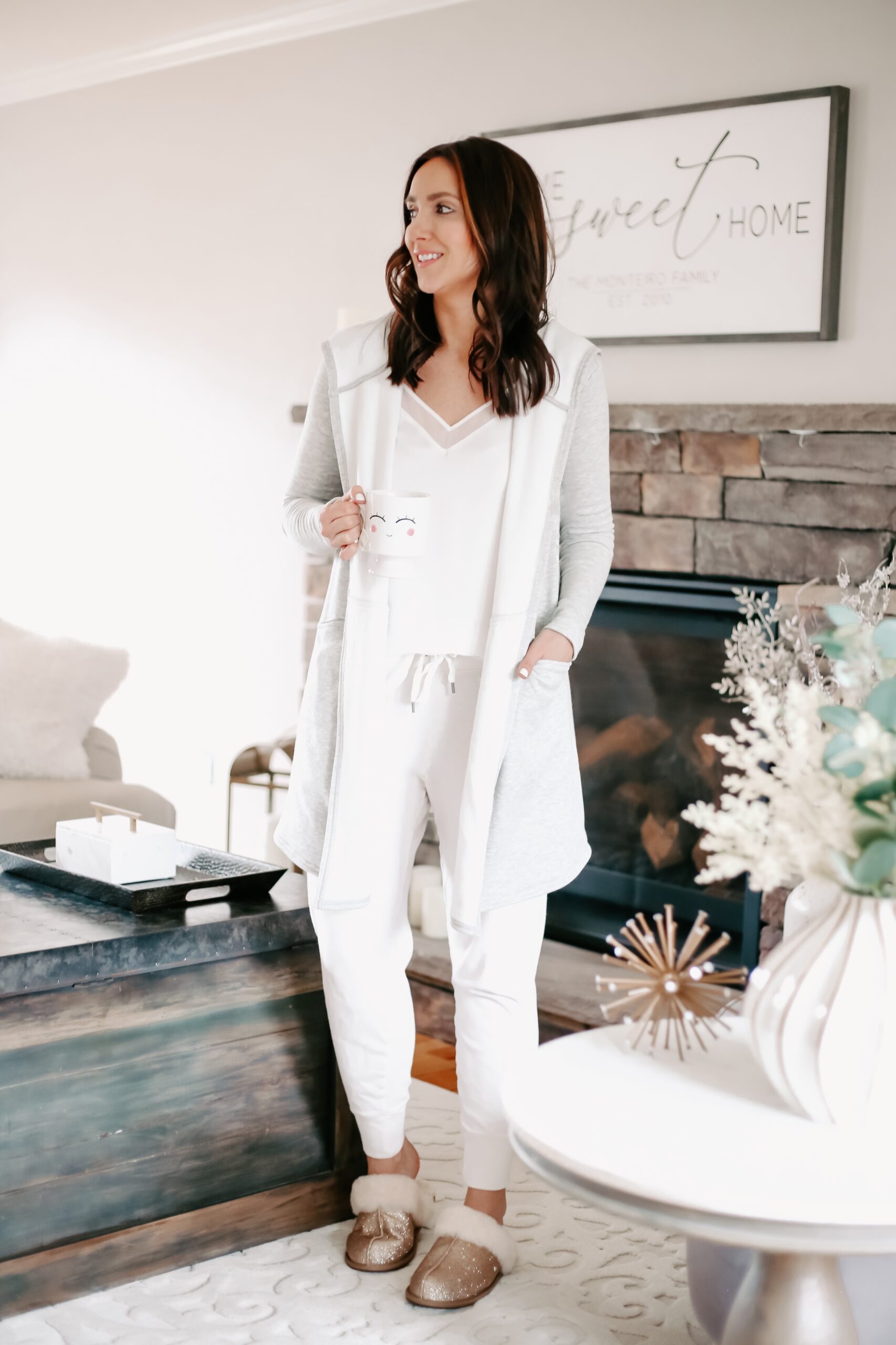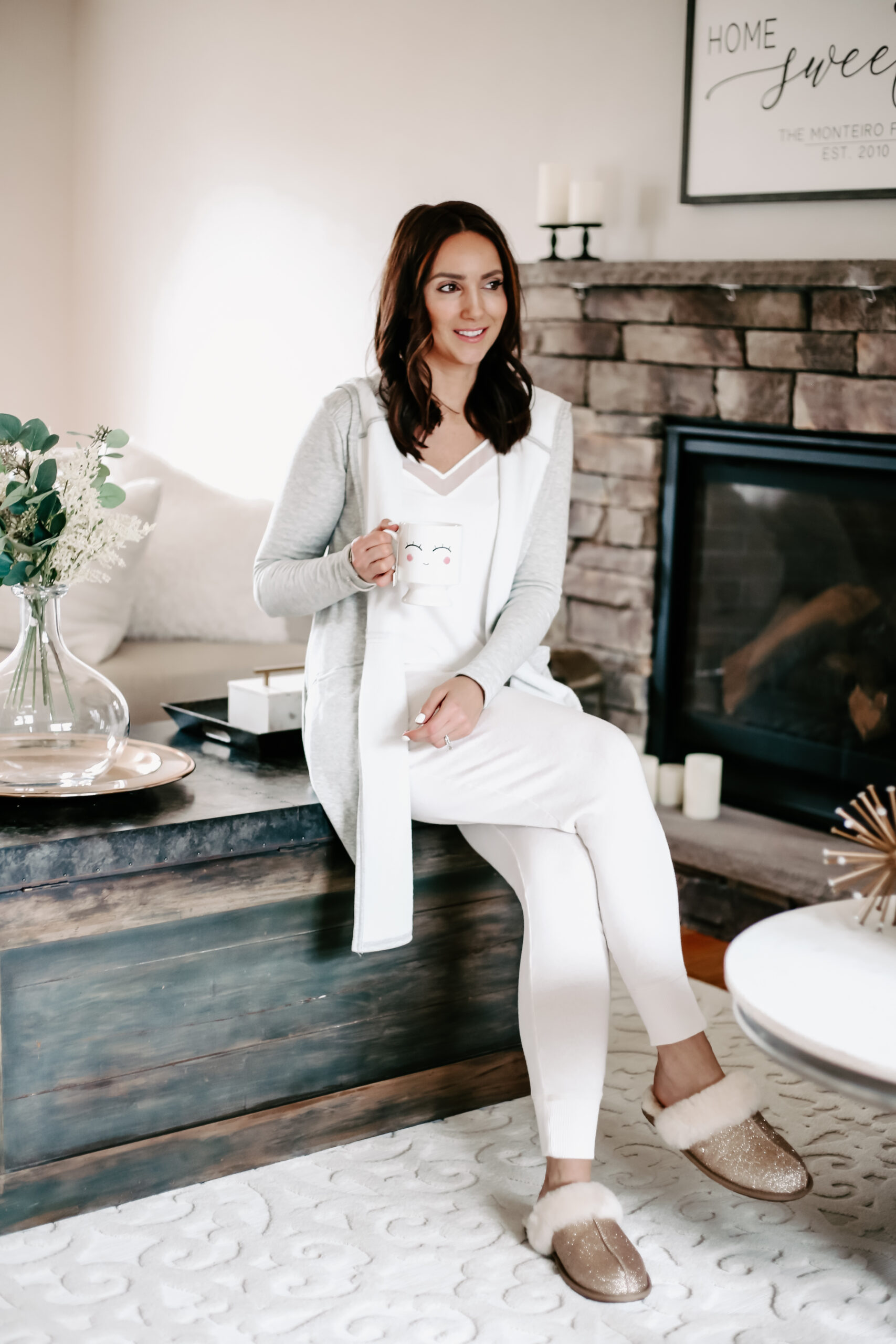 Loungewear Favorites
Cozy Cardigans

Joggers & Sweatpants

Slippers

Tanks & Camis

Thank you so much for reading. If you have any tried and true remedies for combatting dry winter skin,please do share.
And a very special thank you to Nordstrom and RewardStyle for sponsoring this post. As always, all views and opinions are mine.
XX,
Anna