Finding a great pair of jeans is not an easy task. Unless of course you have that perfect bod. https://attentiontrust.org/ buy xanax in norway Sadly for me that is not the case. This girl enjoys her chips and guac and "rose all day" kind of life. Also as a mom of two, I simply became a human garbage disposal for any leftover food of their plates. Please tell me it's not just me?!? They don't like the crust on their pizza, mommy is there to take care of it (nom nom), leftover grilled cheese sandwich YES PLEASE… you get the gist haha Bottom line is I have gained some weight over the summer and the I had to invest into some new wardrobe pieces.
I wanted to share my weight story with you all, because I am sure many of you can relate. I may not look obese or overweight, but if I am being completely transparent I have gained 13 lbs over the summer. I personally do not care about the number on the scale. It is more about how you feel, rather than how you look. At least this is the case for me. And I have not been feeling good about myself, I do not feel pretty or attractive (shallow much?), and I have stayed clear of many social gatherings with my friends. Reasons? I have nothing to wear that will make me feel good, I do not want to drink wine or eat more delicious food to make my issues worse. Well my friends I decided to put my big girl pants on and make some changes. I am working on a post with  my current health and exercise routine (so stay tuned). But I wanted to share with you few words of wisdom (random quotes, author unknown) that may resonate with you too.
Don't wish for it, work for it.
If you're tired of starting over, stop quitting.
If you want something you never had, you'll have to do something you've never done.
Anyways… back to regularly scheduled programming 😉 I always dread jean shopping. In order to find that great pair of jeans for your body type, you have to try on many pairs that may not make you look your best. I have partnered with Nordstrom to share with you some tips on finding a great pair of jeans. Nordstrom has been my go to shopping destination for quite some time now. I love shopping there because the retailer caters to any budget. If you have followed me for a while, you know I love to mix affordable with some splurge pieces. But no matter what your price point is Nordstrom has you covered. (this post contains affiliated links)

Great pair of jeans: Paige Denim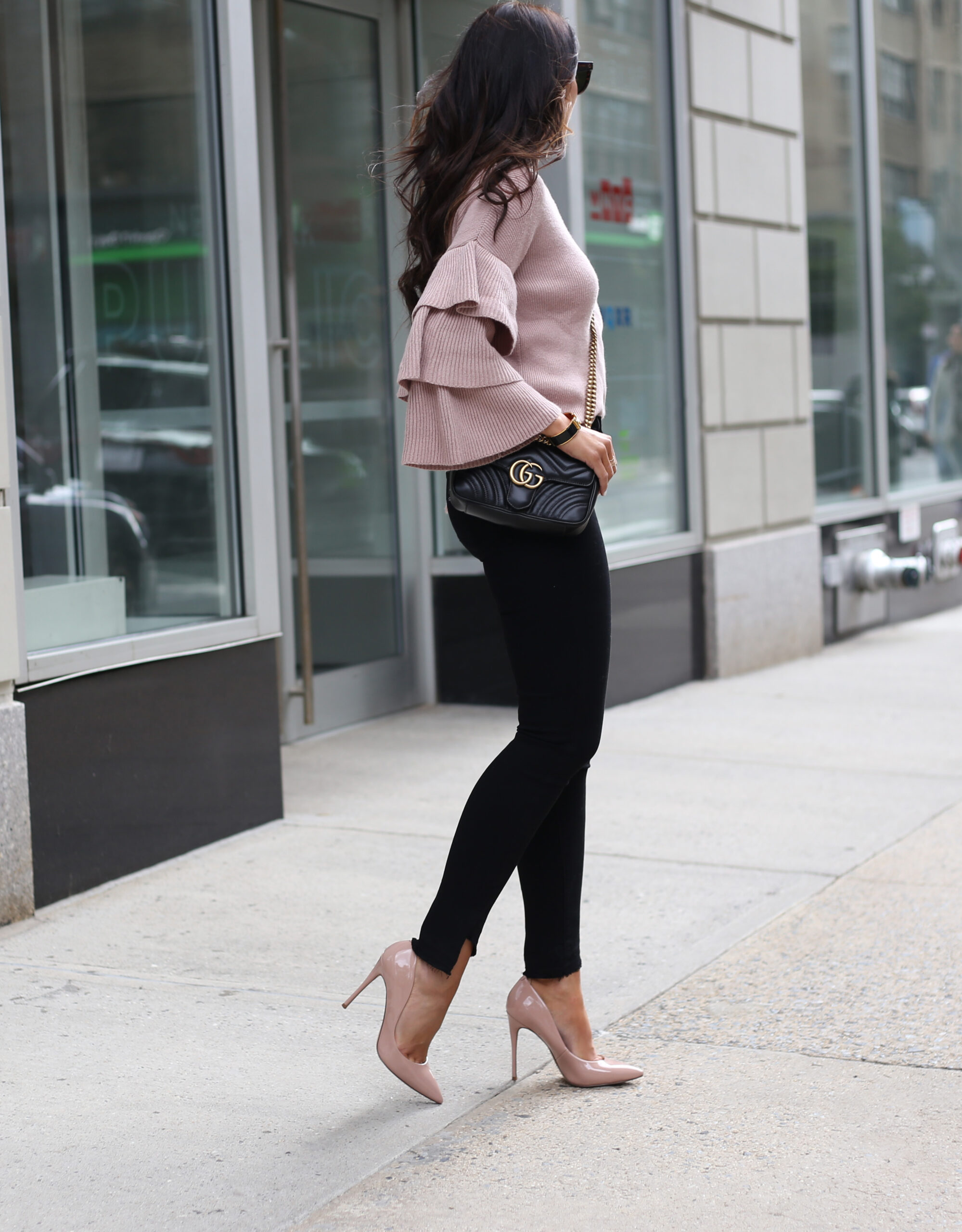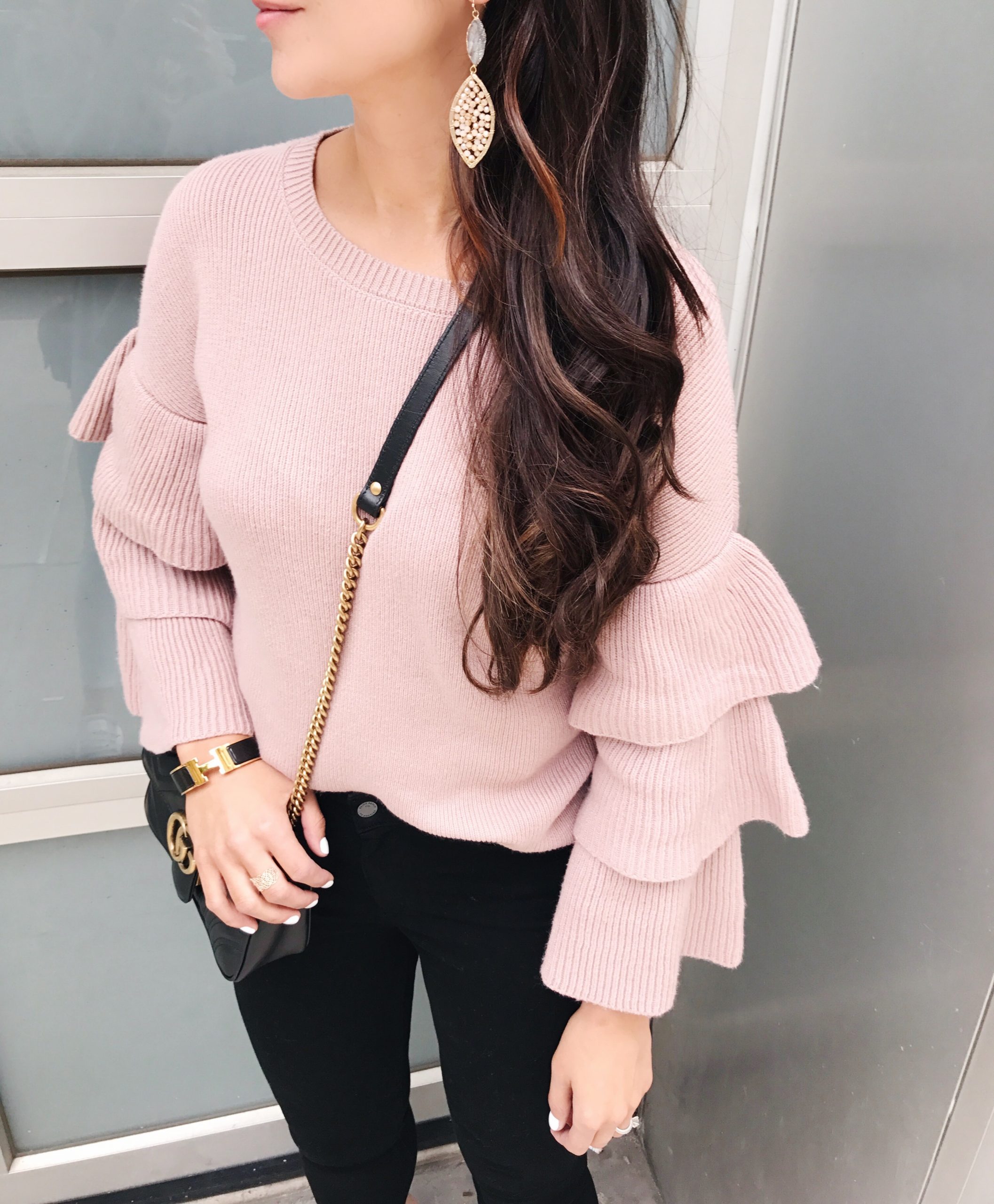 These Paige Denim jeans definitely live up to the expectations (considering higher price point). The denim is incredibly soft. Yet it holds it shape! As I mentioned I have gained some weight over the summer, so I really like the "hugged" feeling for slimming effect. Also can we talk about the undone hemline? I love this trend! And because these are ankle length, the look amazing with sandals or booties. I also love these budget friendly black denim options HERE and HERE. Here are some of the things that worked for me when shopping for a flattering pair of jeans:
High waisted is the way to go. For me personally I love how it keeps my belly and love handles under control.
Ankle length. For slimming effect (and additional height) I  choose booties or sandals over flats. I find that they look best with ankle length denim and help achieve that elongated look.
Hugged feeling. Choose denim that will hold its shape and won't stretch out.
Dark wash. This is my personal choice, I feel that I look best in dark wash denim. I find it to give me the most flattering look.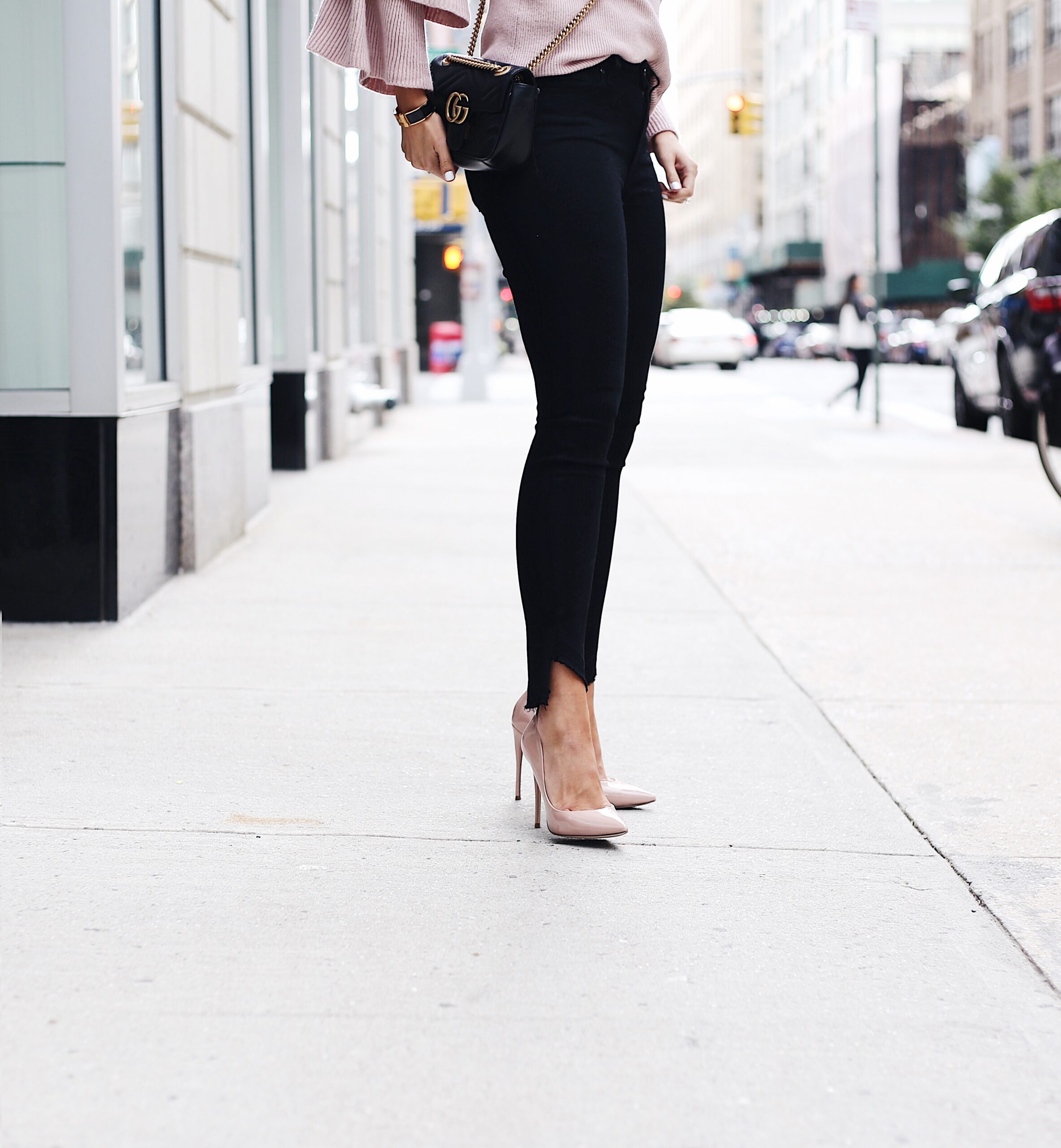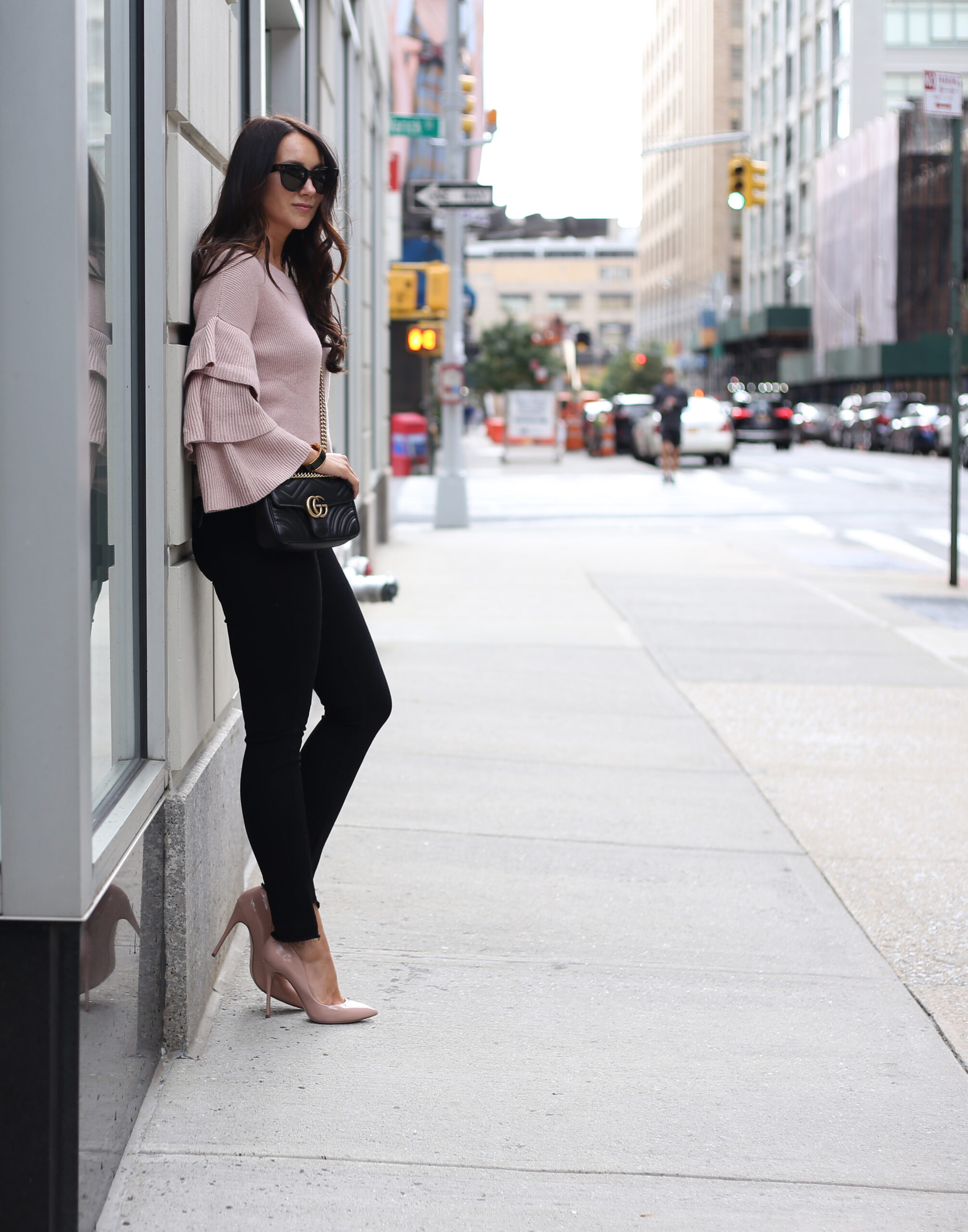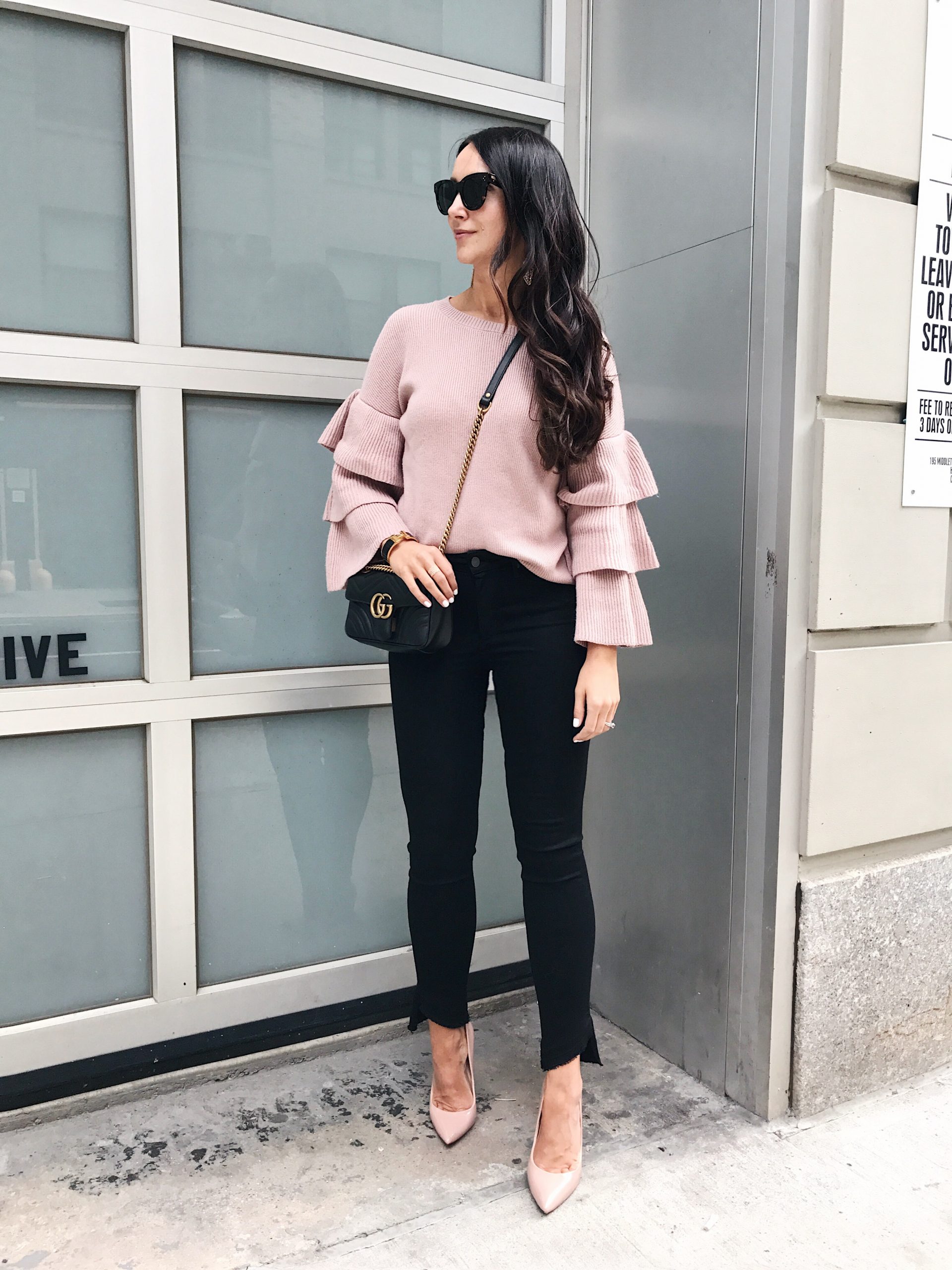 When I saw this cardigan ( similar HERE) was back in stock I pretty much jumped for joy! This has been my absolute favorite purchase of 2016. It is so cozy and comfy. I would definitely recommend adding this one to your wardrobe for the upcoming fall / winter season. I also wanted to talk about this tank. It may seem so simple and ordinary. However friends this u-shape neckline is amazing. It is "cut" just right to prevent showing off you bra (or even more) when bending over…. do you know what I mean? Grab it before it sells out again (it is only $20).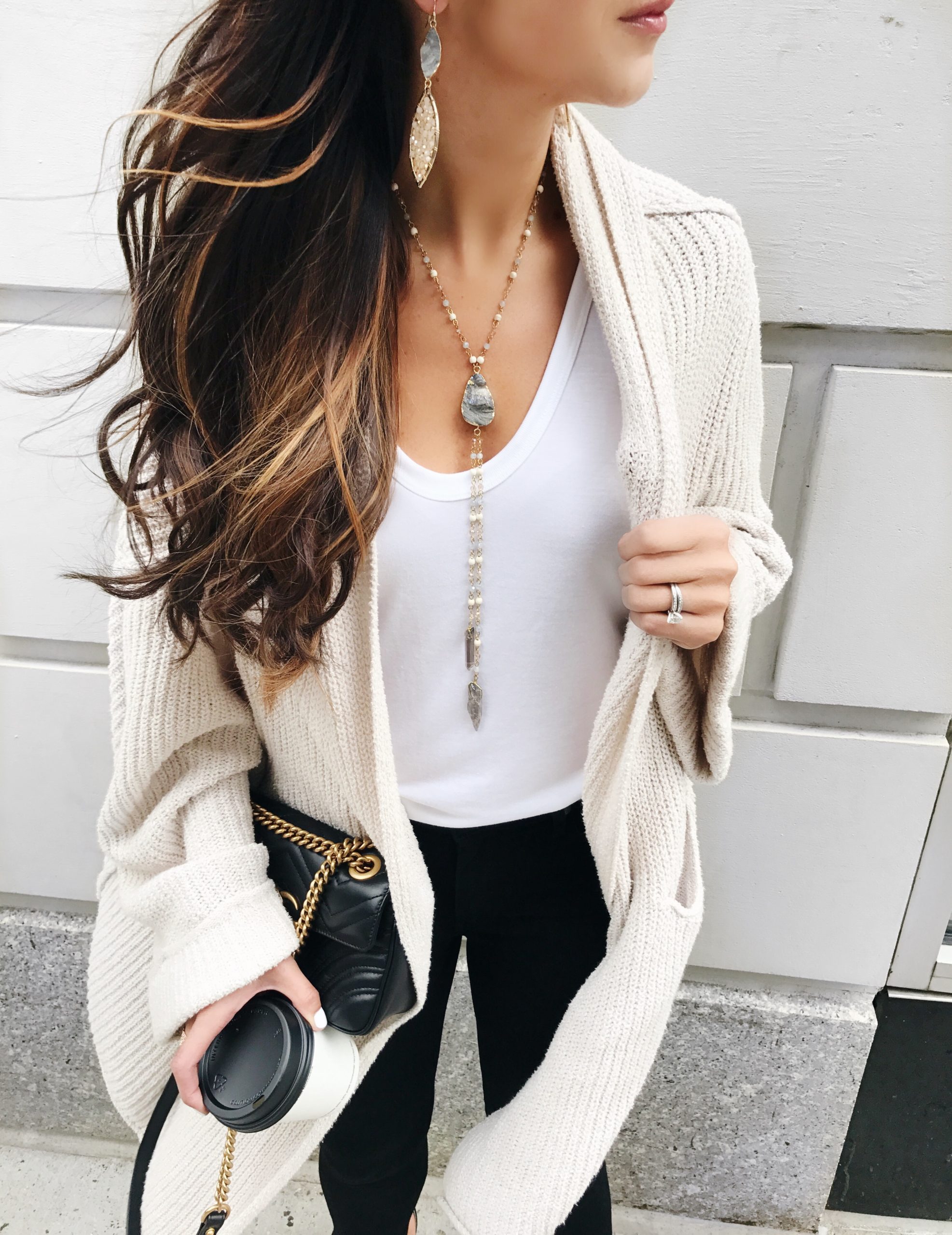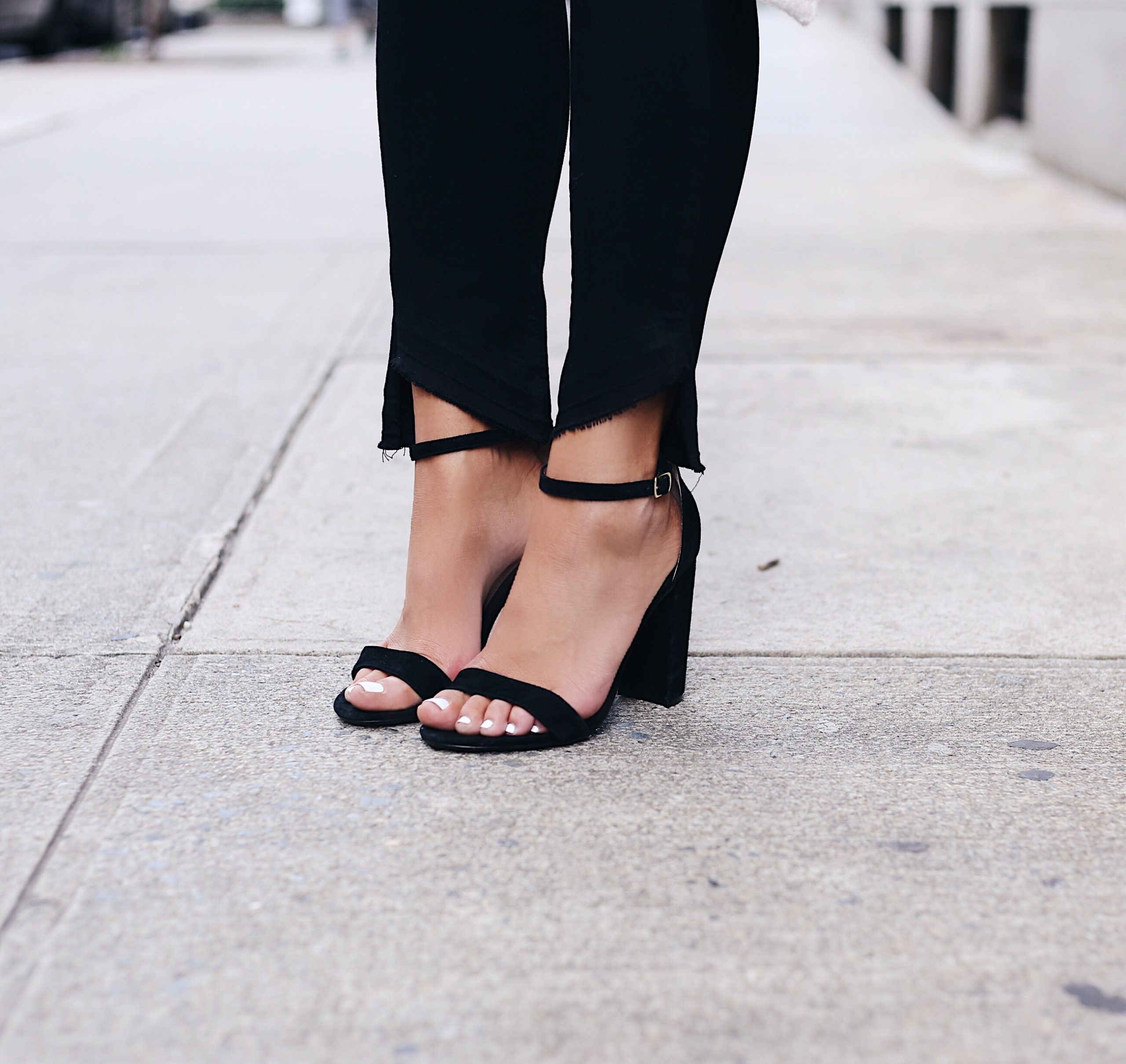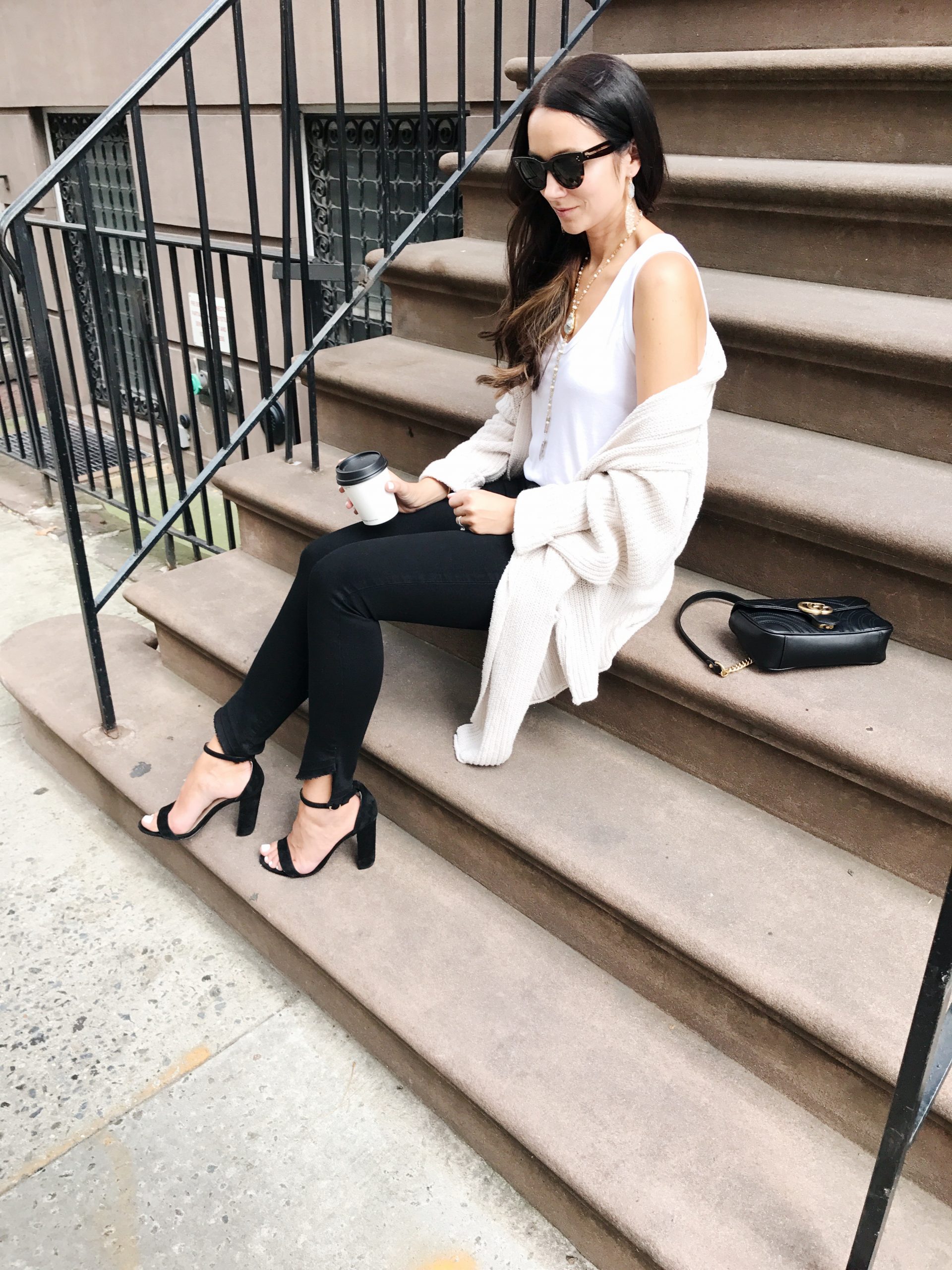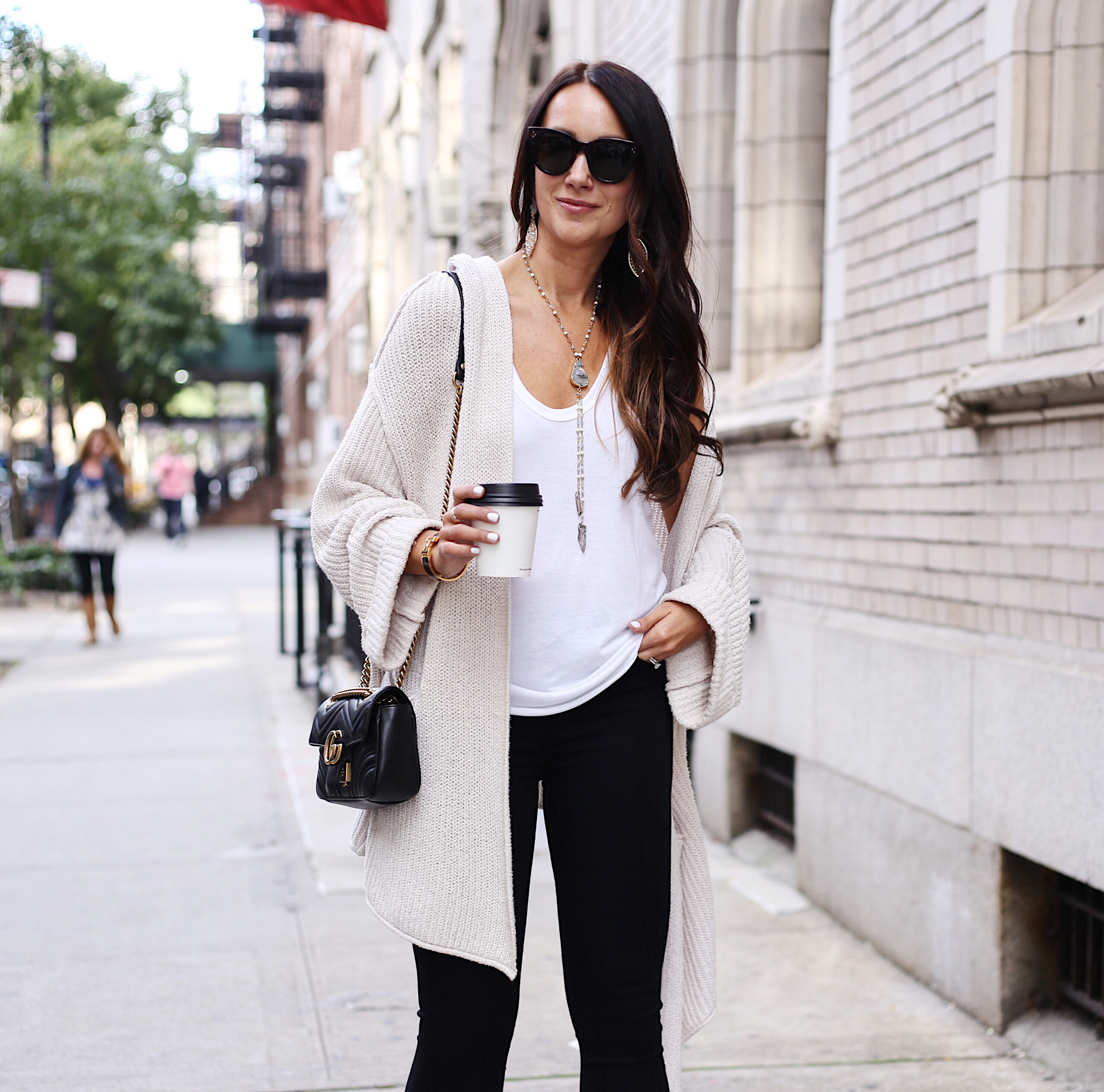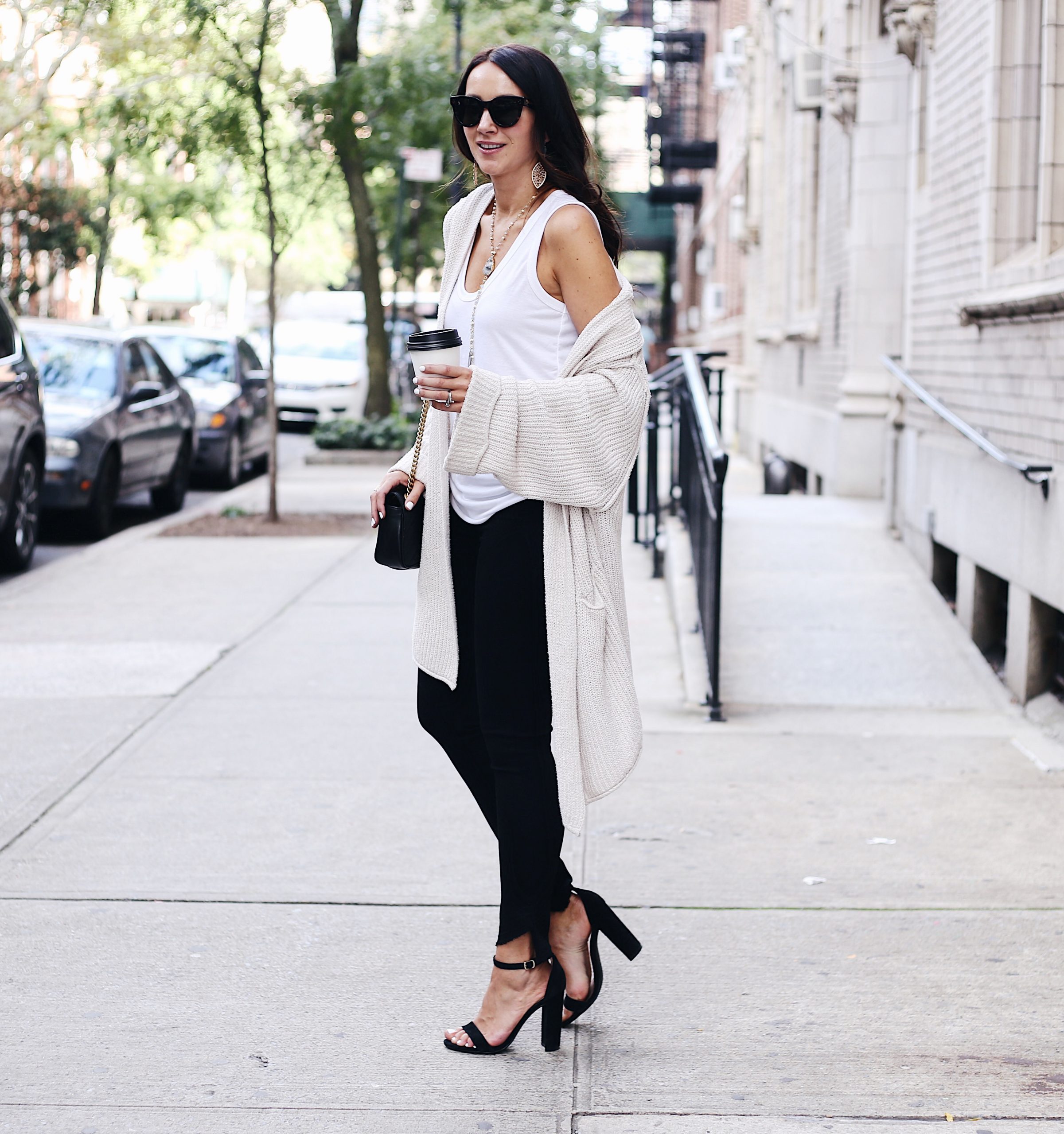 Thank you so much for reading!
And very special THANK YOU to Nordstrom for sponsoring this post.