It's the weekend (almost) and just like that we are half way through January. How is that even possible? How are you girls doing on your goals, plans or intentions? I have to be honest here and say… New Year hardly ever gives me any motivation or energy. I guess, I usually start the year slowly and then get motivated haha. Everyone around me seems to be cleaning, decluttering and organizing, and I am feeling the pressure the get on board. May not be such a bad thing after all. This week I finally organized my workout drawer (that's what I call it at least). I think I have been holding on to some of the leggings for way too long. Next on my to do, was my my makeup cabinet. BTW it's still a work in progress. But I was able to at least toss some of the older products. Girls, this is my PSA to you: Toss old makeup and skincare, the shelf life is usually a lot shorter than you think.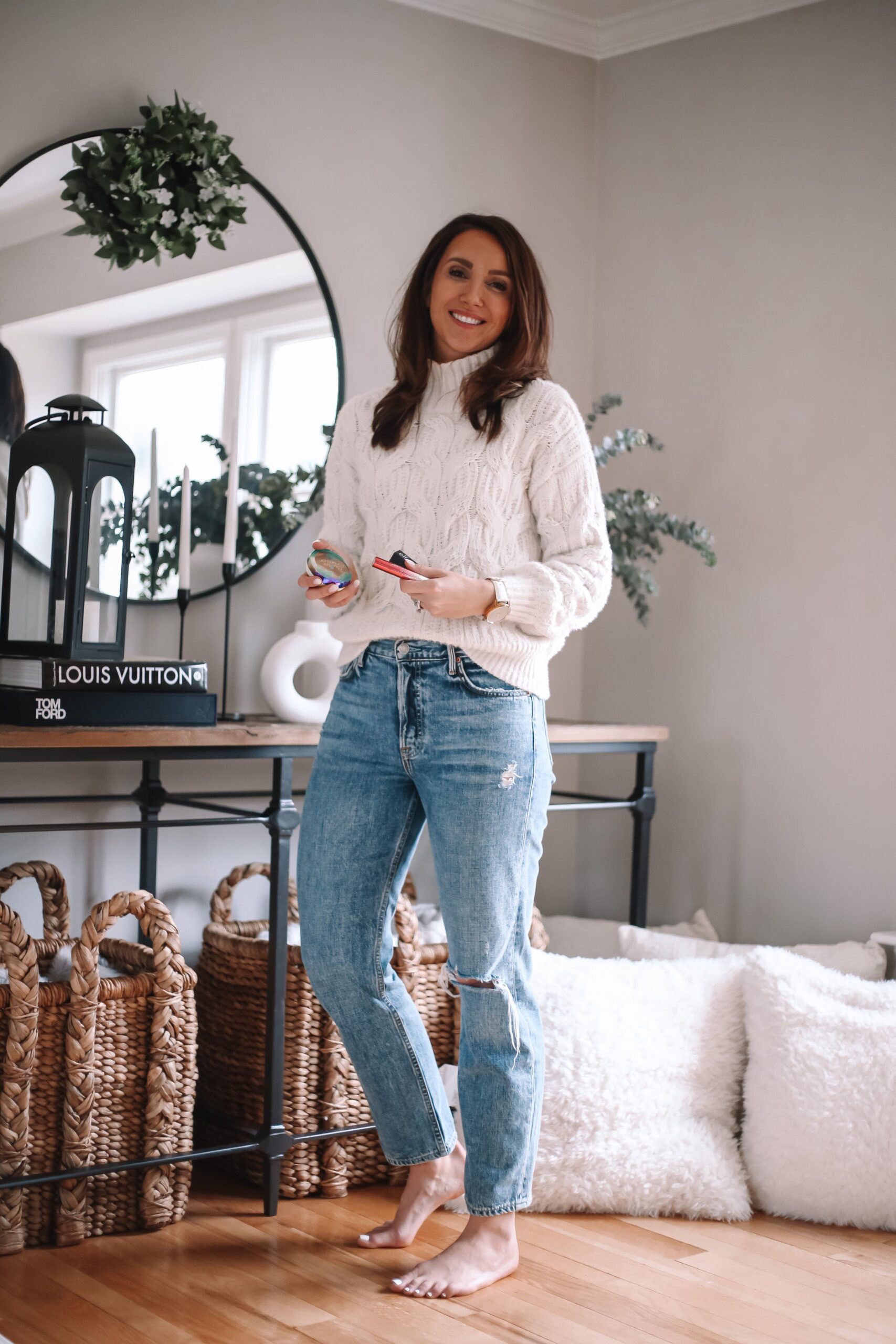 Well since I was purging, I obviously had to stock up on some new products. Walmart is definitely my go to when it comes to not only household essentials but also beauty and skincare finds. They carry so many brands! And I get to enjoy perks of my Walmart + membership so my orders ship free and fast. You can read more about the membership in THIS post.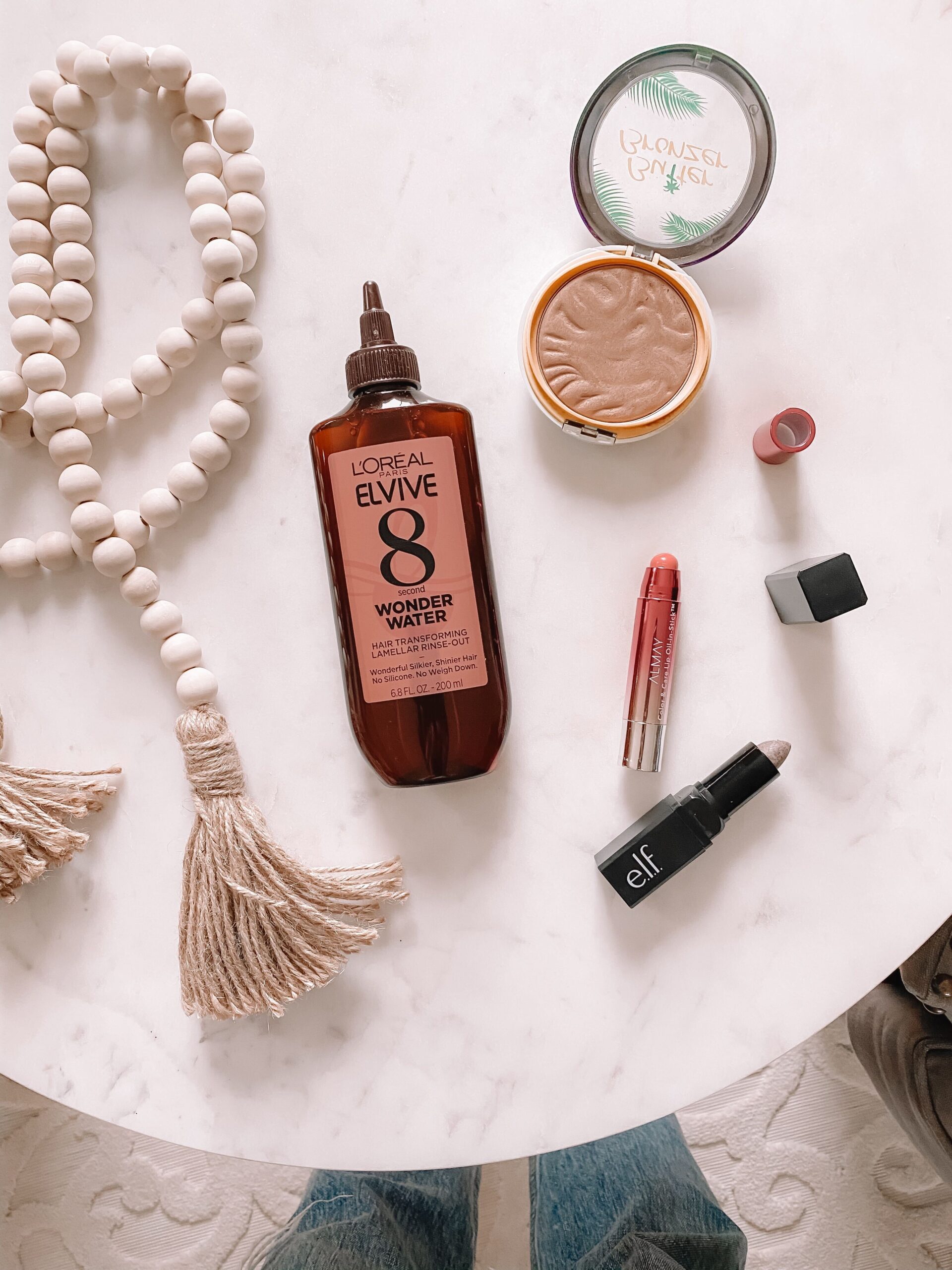 Friday Five -Drugstore Beauty Finds
Friday Five is back! Today, I am sharing 5 Beauty Finds worth checking out.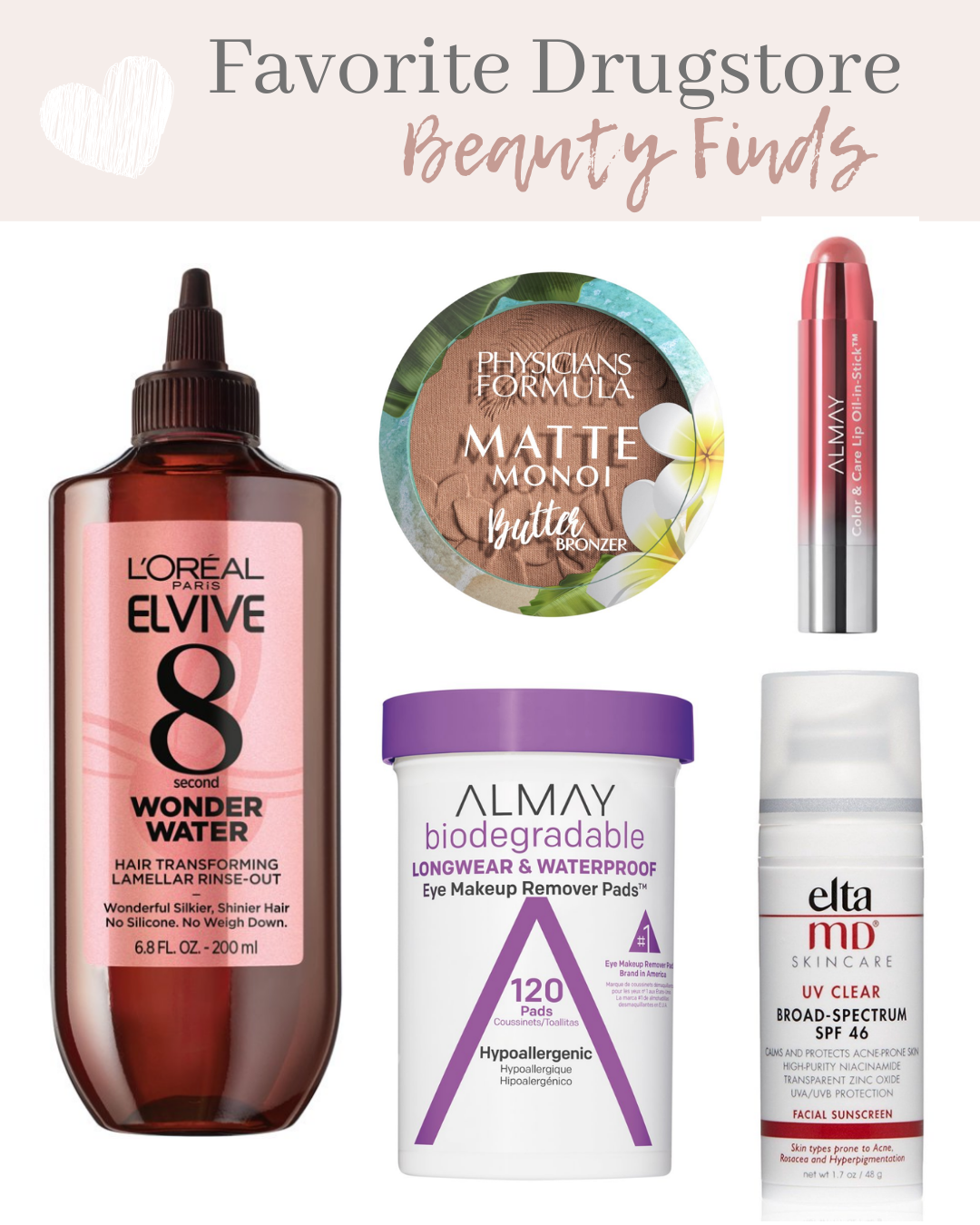 L'Oreal Wonder Water
I don't know why more people are not raving about the Wonder Water. If your hair needs extra love, you need to try it. One of the gals from my FB recommended it last year and I have been hooked ever since. This magical potion leaves your hair shiny, silky smooth and healthier. Apply in the shower, massage into your hair and rinse. Try it, you will thank me later.
Physician's Formula Butter Bronzer
At this point the Butter Bronzer has cult like following. It is one of my all time favorite bronzers (I use the Bronzer color). It applies evenly, it doesn't dry or crease and it smells divine. The brand just launched the another version – The Monoi Matte bronzer. I cannot wait to try it. I ordered it few days ago, so I will keep you posted.
Elta MD SPF46
It is so important to protect your skin. I have been noticing more and more sunspots on my face and chest (maybe that happens as we age). I haven't been diligent about protecting my skin during winter months in the past, but I am changing my ways. I ordered the Elta MD Spf 46 – it was the top recommended facial sunscreen by the Blushing Rose Style readers. For more sunscreen recommendations, visit THIS post. Walmart has amazing selection of suncare brands!
Almay Biodegradable Longwear and Waterproof Makeup Remover Pads
Do you use makeup wipes? I usually use a microfiber towel with water to remove the eye makeup, however I have been loving the Almay Makeup Remover pads. If you are looking for a new product, give it a try, you will not be disappointed.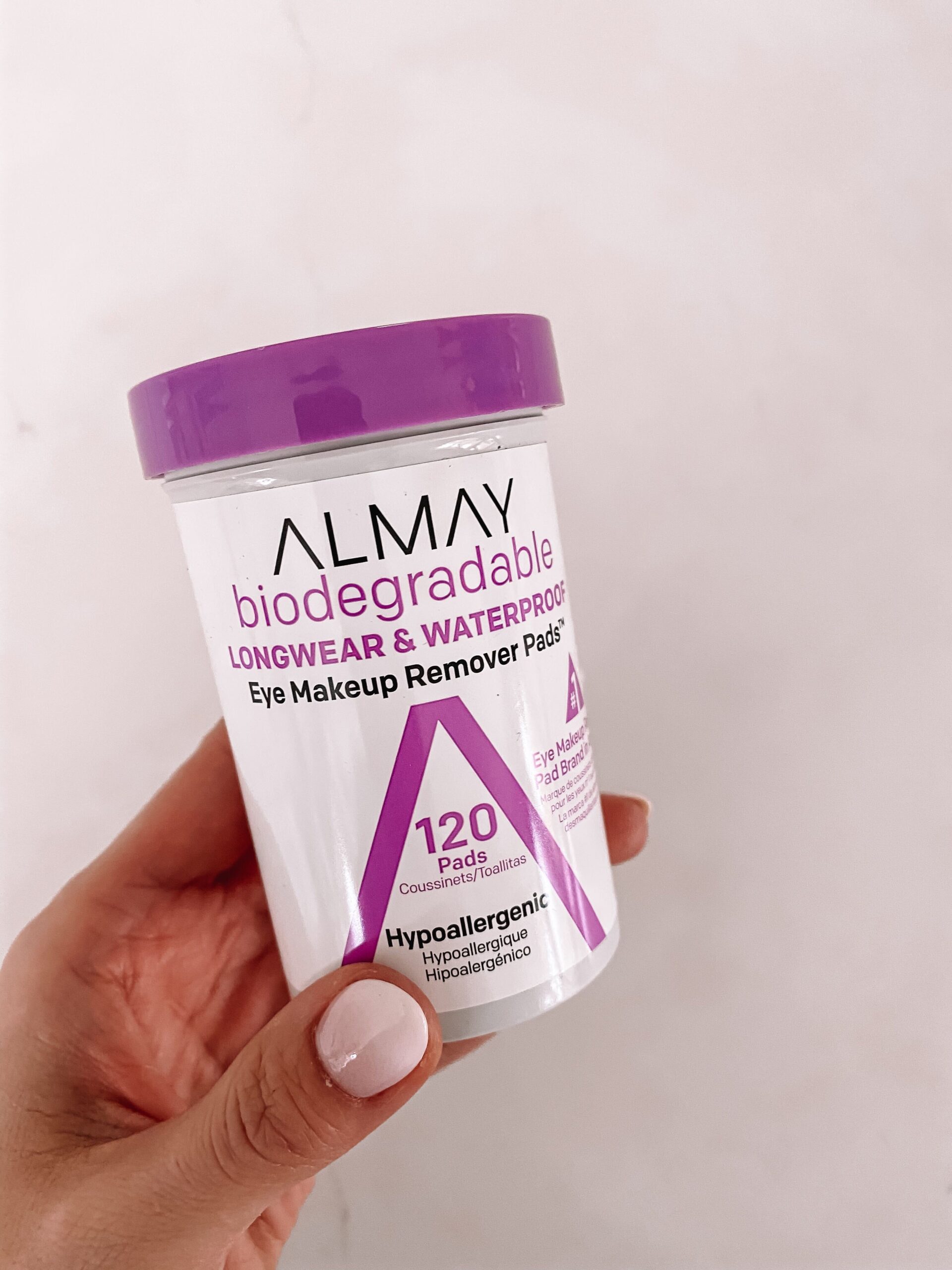 Almay Color & Care Lip Oil in Stick
I am not a big lipstick or lip gloss person (even though I own a nice collection lol). I tend to use more natural looking lip products – something hydrating and somewhat sheer. The Almay Color & Care Lip Oil is hypoallergenic, dermatologist tested and cruelty free! I love the Rosy Glaze color. It is very natural and definitely enhances the natural lip color.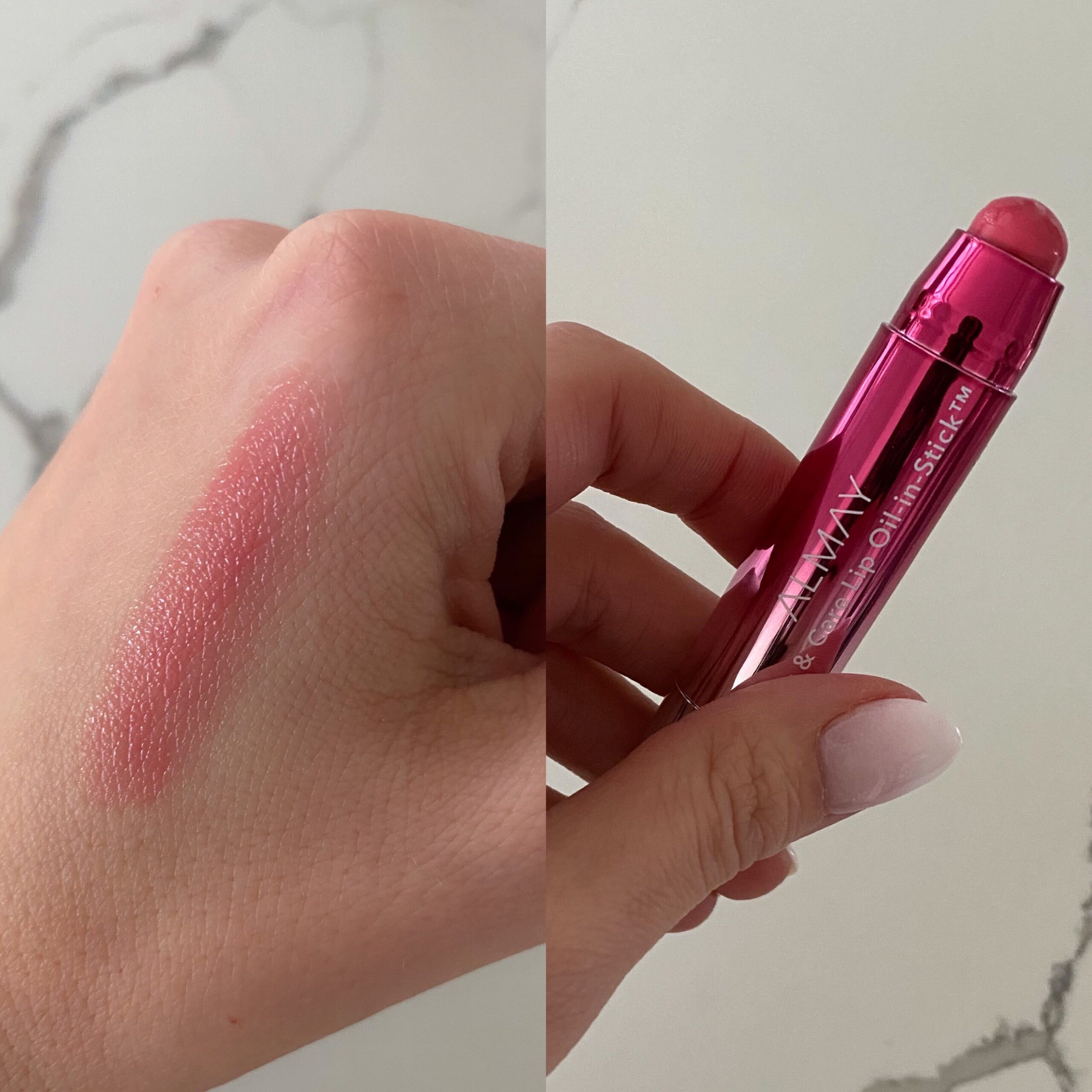 My Walmart Beauty Order
I will be trying out few more new products from Walmart. Here's what I ordered.
1 // 2 // 3 // 4 // 5 // 6 // 7 // 8 //9 //10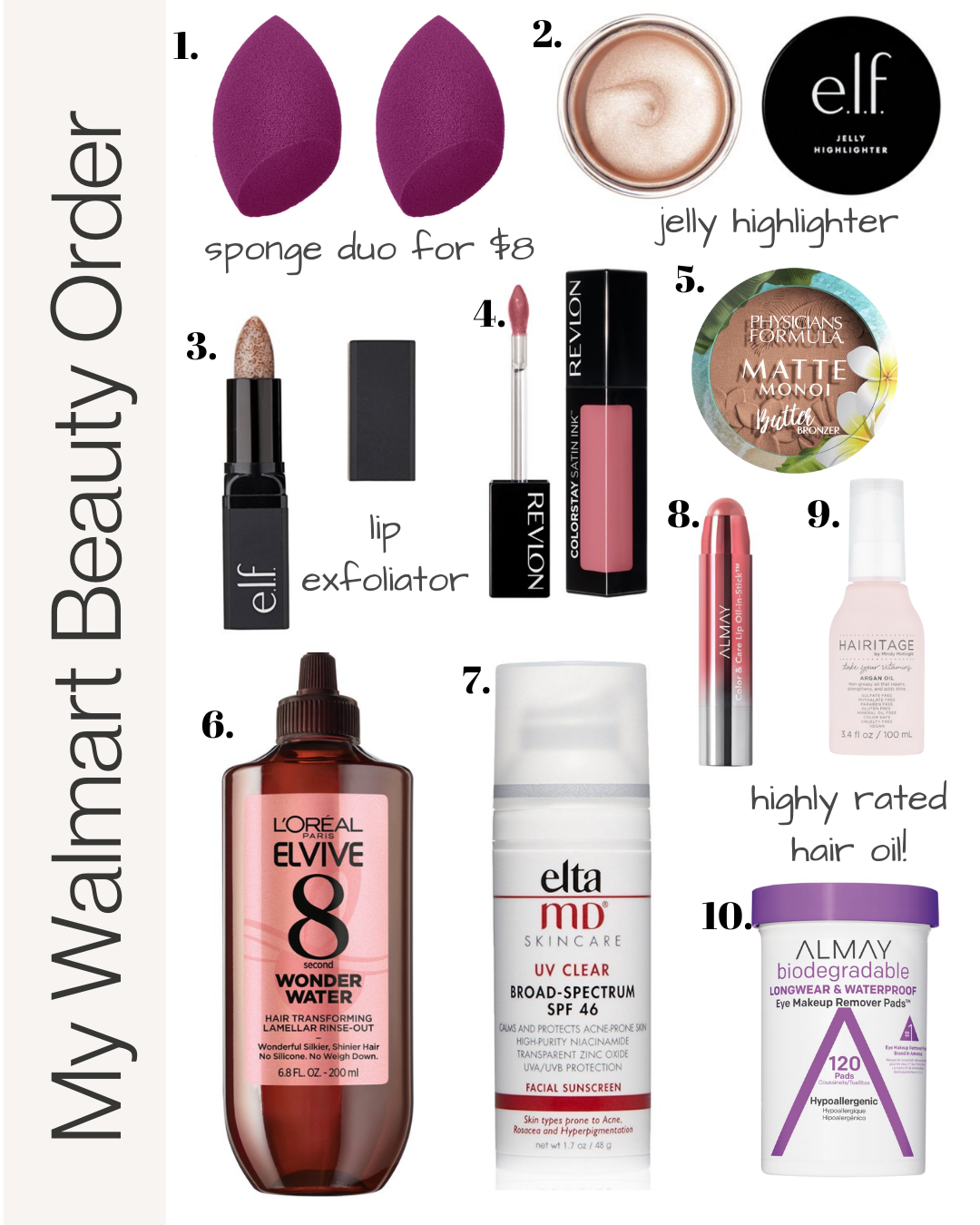 Five Clean Beauty Finds – Michelle's picks
Are you into mindful and clean beauty? Walmart has amazing selection of brand dedicated to making products formulated without parabens, phthalates and sulfates. Brands like Burts Bee's, Coola, Haritage, Almay, Physician's Formula and so much more!

My right hand gal Michelle is a Blushing Rose Style team expert on clean beauty and cruelty free products, so she gathered up some of her favorites for you.
I have been a long time user of Pacifica products. They are a drugstore brand which makes them super affordable. I have very sensitive eyes so a lot of products tend to irritate me. After trying many on the market, I have found that theirs works the best for me. It's long lasting, doesn't clump and doesn't run. My go-to is the Stellar Gaze . I recently started using more of their skin care products and am really liking the Glow Baby booster serum. It's gentle, absorbs quickly and definitely brightens up my skin
Burt's Bees has come along way since their classic chap sticks. Their makeup line is really good and my go-to for blush is theirs. It's highly pigmented and provides just the right amount of color. I wear shy pink. Another favorite product of mine is their cuticle cream. The scent of lemons is so refreshing and it is a life saver in the cold winter months.
I came across the Native brand when searching for deodorants that not only were clean but worked too. I've tried a bunch and this deodorant definitely work. It's available in an array of scents.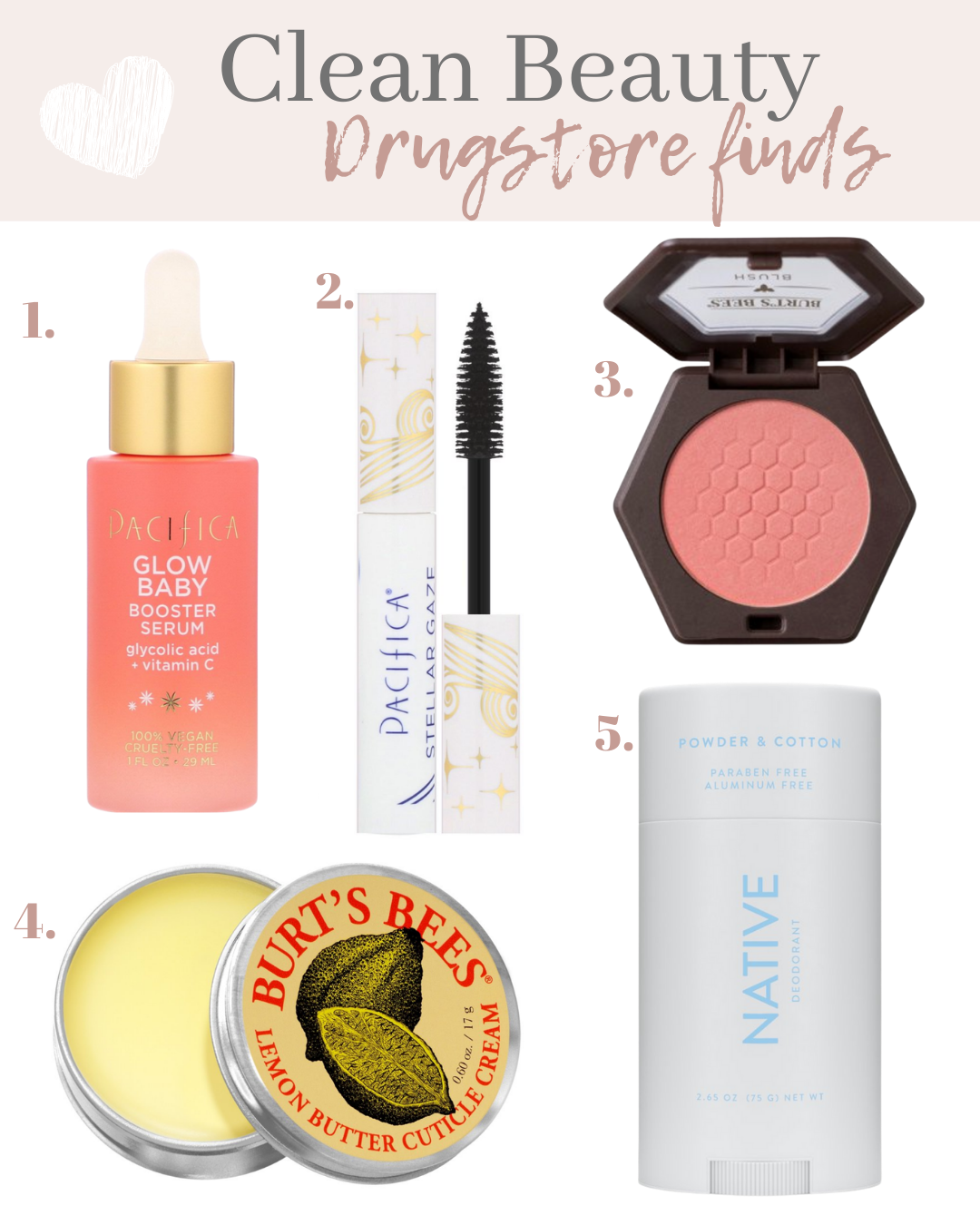 Your Favorite Drugstore Beauty Products
When I ask, you girls always come through. Thank you so much for sending your top drugstore beauty favorites. Here are your top 10 recommendations. I cannot wait to try these.
1 // 2 // 3 // 4 // 5 // 6 // 7 // 8 // 9 // 10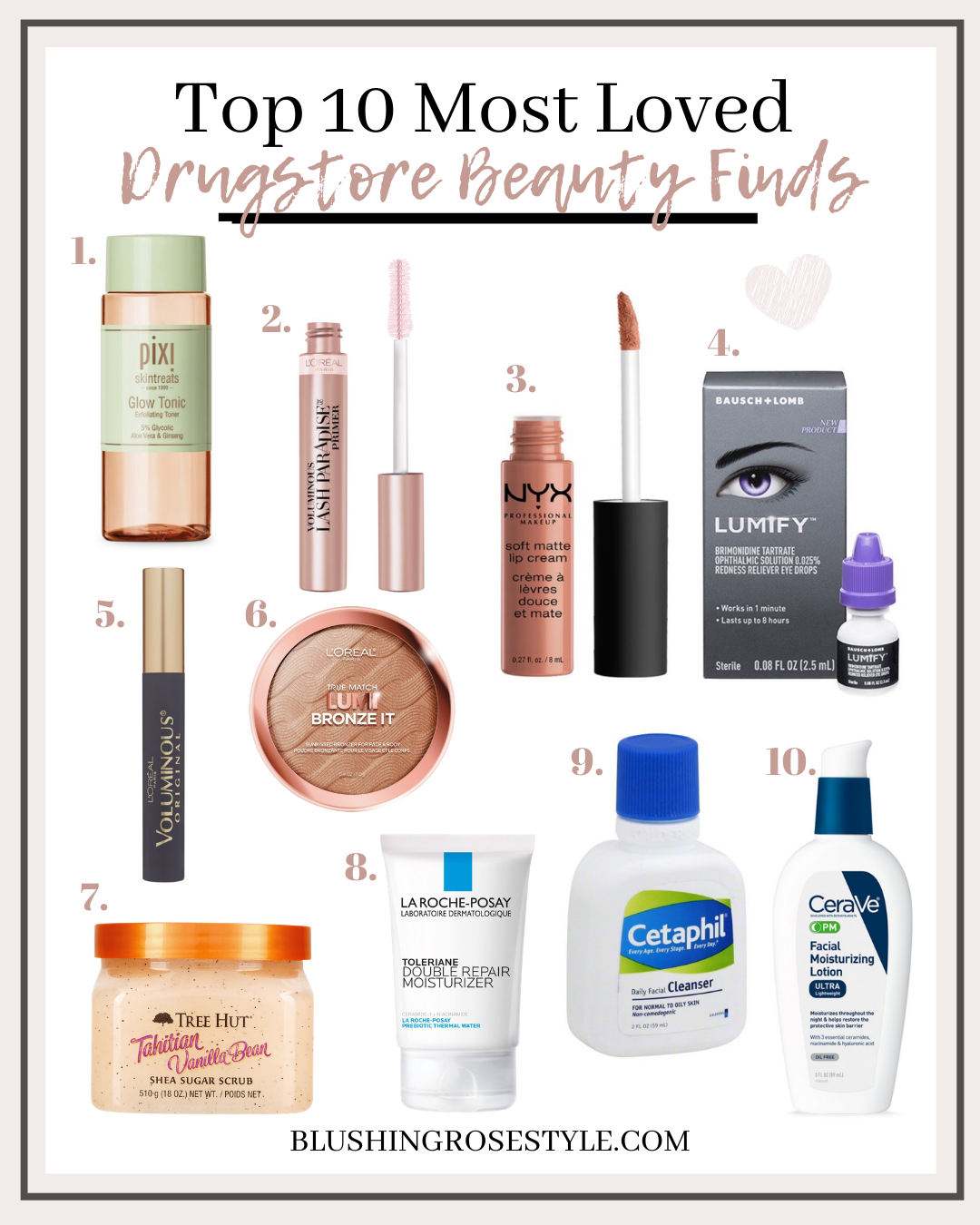 Thank you so much for visiting Blushing Rose Style blog. And very special thanks to Walmart for partnering with me on this post. As always, all views and opinions are mine.