Summer is here and so is the heat. My kids live for this weather, we're spending so much time playing outside, riding bikes and splashing in the pool. I'm all about rocking a gorgeous tan throughout the summer months, but also want to protect my skin from the sun. That is why, I am such a huge fan of self-tanners; and I use them year-round.
Ok, so we all know I frequent Target on a weekly (or bi weekly basis oops). Check out my latest haul in this post. I wanted to try the best self-tanners available at one of my favorite retailers. There are so many choices – I wasn't sure where to start, so I asked you girls for help on my IG stories. And here is what you recommended. For non-drugstore options, I did a blog post on my favorite self tanners HERE.
Self Tanning Drops
Self-tanners have come a long way. There are so many different brands, various application methods, as well as different levels of desired color/ shade. I'm a huge fan of tanning drops because you can use your favorite facial moisturizer or body lotion to achieve a gorgeous tan. This is my preferred method of self-tanning when it comes to my face. Top recommended by you girls was the Tanologist Self Tanner Drops. I use "medium". If you've never tried self-tanning drops, girl you are missing out. Add a few drops to your moisturizer, and apply to the desired area. Just remember to wash your hands after. I also wipe off my eyebrows and hairline after application. And as far as how many drops to add- if it's your first time maybe add a few ad gradually build to your desired color. You control the depth of the color by increasing the number of drops.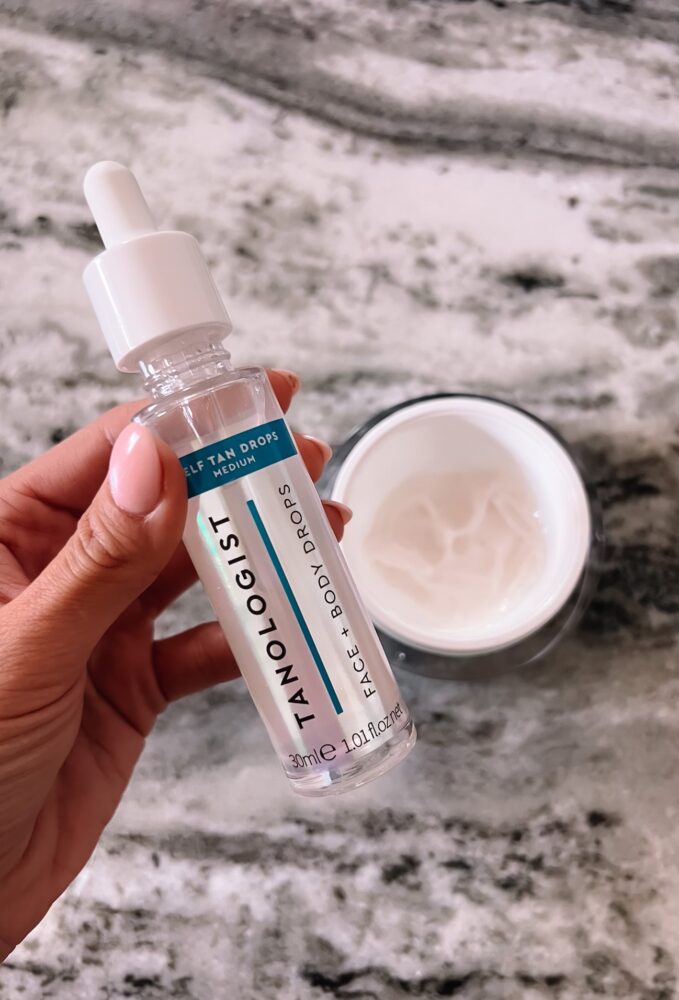 Gradual Self Tanners
Let's chat about gradual self-tanners. All time best seller and not surprisingly the most recommended is Jergens Natural Glow Firming Lotion. I love this lotion for the glow and also firming benefits. I am all about multi tasking products haha. I'm also so excited for the Jergens Wet Skin Moisturizer. You apply it in the shower, it glides on smoothly to lock in the hydration, while building gradual color. If doesn't leave any color residue behind, so you can get ready immediately.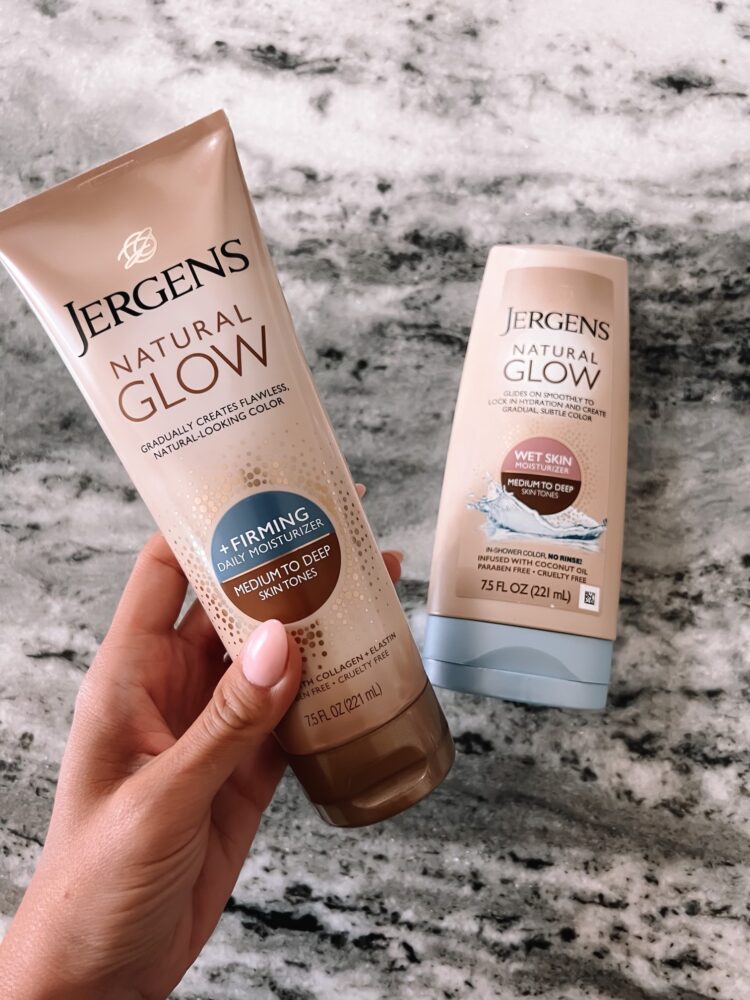 Express Tan
Need a quick tan? Target has got you covered. Jergens Natural Glow Instant Sun provides an instant, flawless color. Important to remember when using express tan products like this ,is application is key, so make sure to prep your skin. Shower, exfoliate, moisturize dry areas prior to using the product. I like to add moisturizer to my knees and elbows beforehand. And I always apply it using this mitt (not my hands) to create even application and avoid streaky tan.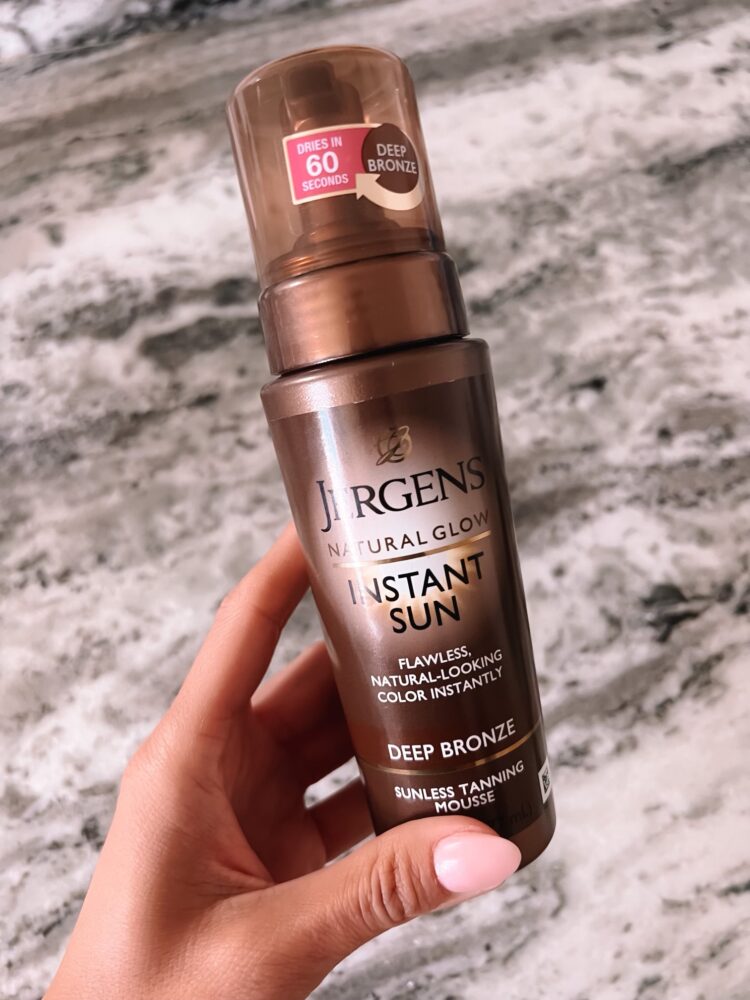 Self Tanning Water Mousse
Self-tannig mousse is probably the most used application & self tanning category. And the top two recommended products were L'Oreal Sublime Bronze and Jergens Sol Mousse. Sublime Bronze has a fresh coconut scent, it's enriched with real coconut water and vitamin E. Sol Mousse is also infused with coconut water and has a lovely tropical scent. It's part of clean and cruelty free beauty. Application mitt is available here. In my opinion these two options are very similar and provide similar results. If you've tried them both, which one is your favorite?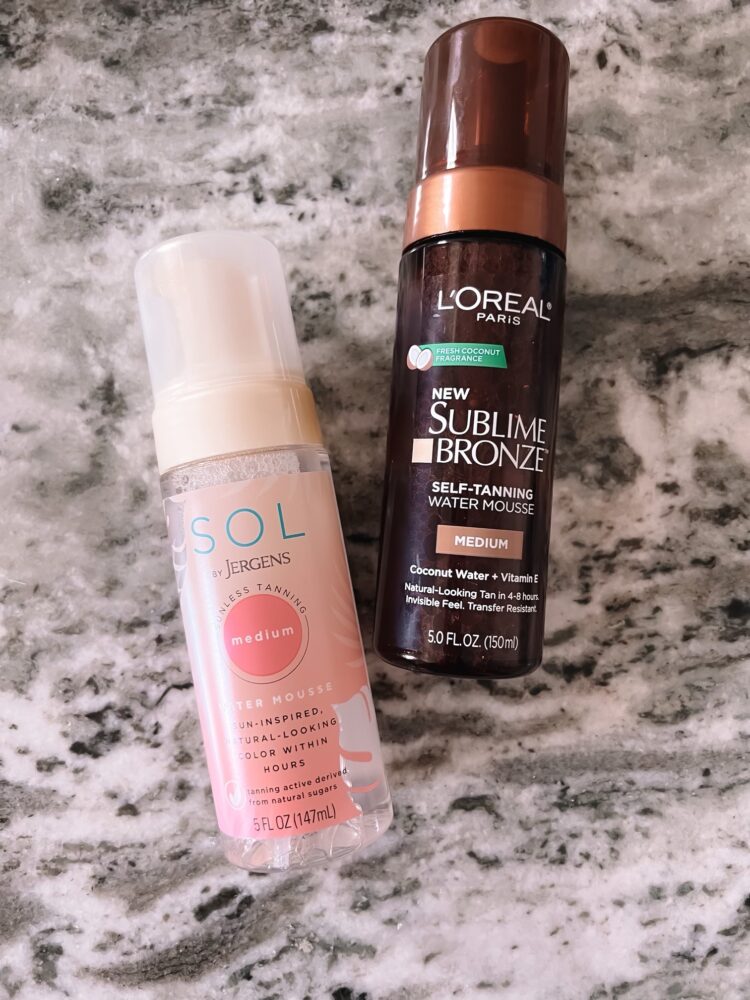 Bronzer
So this Butter Bronzer isn't really a self-tanner, but I feel like I absolutely have to share it with you. It is hands down one of the best drugstore bronzers. Gorgeous , natural, sun-kissed color. And it smells amazing. I have been using it for years now. My shade is "bronzer".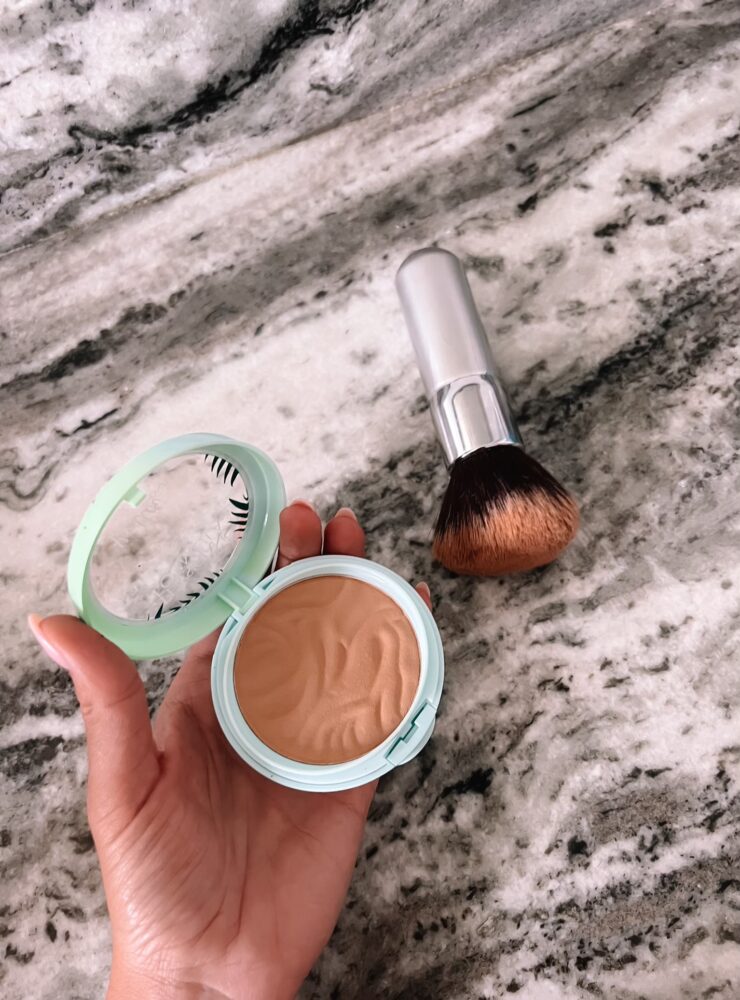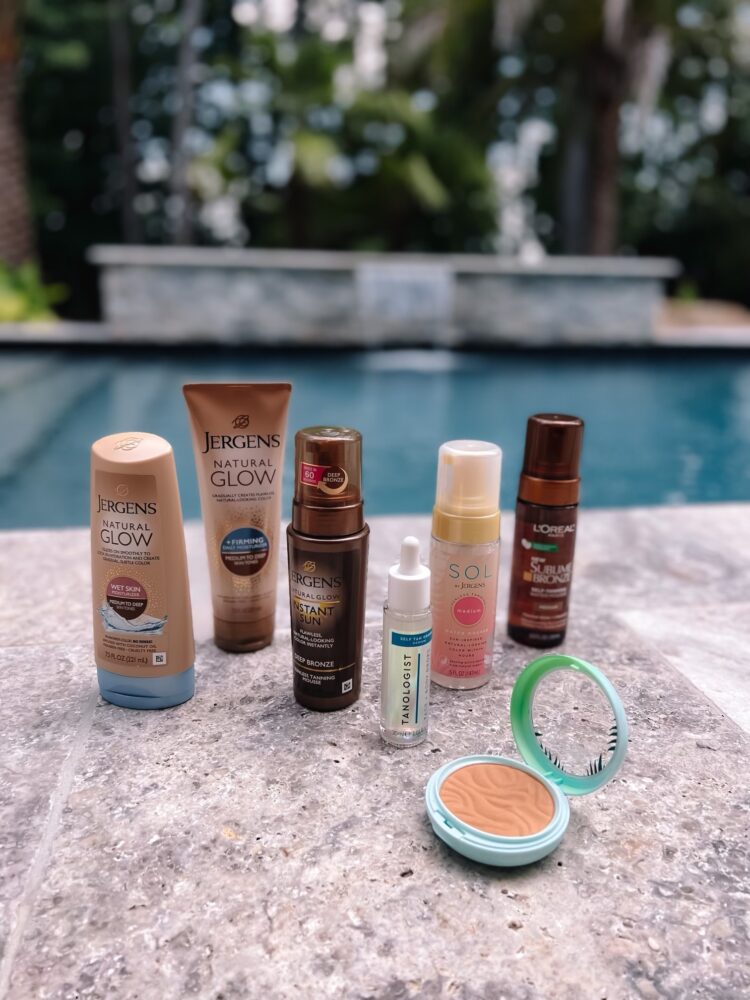 Have you tried any of these self tanners? Which one is your favorite, or maybe you have another recommendation, please share. Thanks so much for visiting Blushing Rose Style blog.