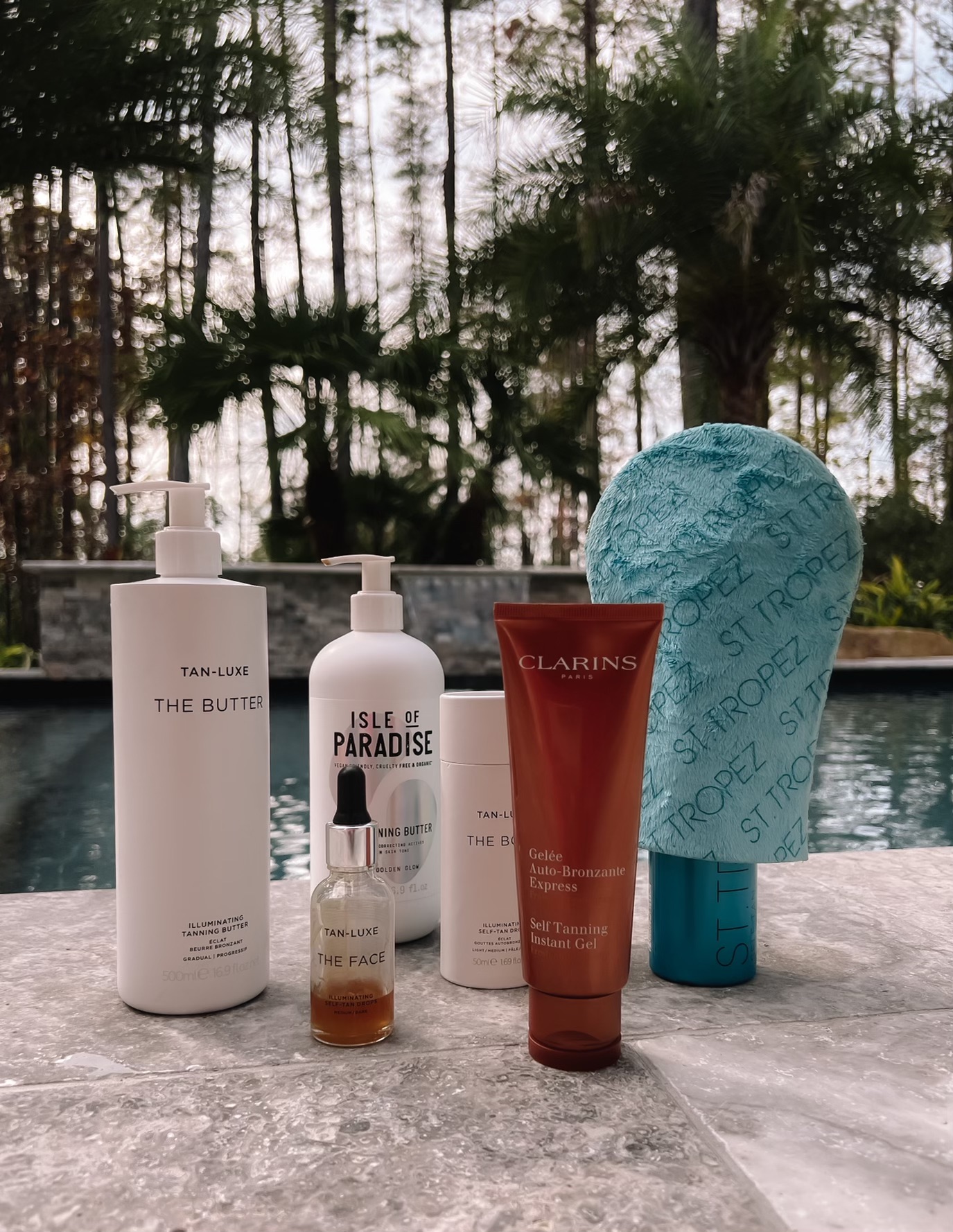 It's that time of the winter where we look forward to warm, sunny, spring days ahead. I am naturally super pale so self tanners are a part of my beauty routine year round. Do you use self tanners? There are so many on the market but I found that I stick to my tried and true and have been using the same products year after year. Let me know your favorites in the comments below.
Self Tanners For Face
I have been using the Clarins Express gel for over a decade now. I absolutely love the natural color. It is buildable, so you can control the color. While it can be used for face and body, I use it only on my face and neck. I have pretty sensitive and acne prone skin and the Clarins Express Gel doesn't cause breakouts or clog pores. Note that the the packaging has been updated so my bottle looks different.
My most used self tanner for face is Tan Luxe Illuminating Self Tan Drops. I use in shade Medium / Dark. I add 4-5 drops to my daytime moisturizer. It can also be applied at night. I love that you can blend the drops into your moisturizer so it's easy to use and you can control the color. Love the natural color of this one too, and it's not too dark. While the price may seem steep this little bottle will last you. HSN often has deals and bundles on Tan Luxe and right now you can grab the Face and Body drops for $59. Use code HSN2022 for $20 off your first purchase.

Self Tanners For Body
I have been a long time user of St. Tropez classic mousse. I find the application process easy and pretty much fool-proof. The mousse is dark, so you can see it easily on your skin while applying (no streaking) and the finishing glow is gorgeous. New formulas have since been released, I've been using the Express version and I have tried Ashley Graham Ultimate Mousse. The Ashley Graham formula is highly popular but I found it to be not one of my favorites. The thicker consistency left uneven application and was more difficult upon removal. With all the St.Tropez products, you need to use the tan applicator mitt. It is absolutely necessary for even and flawless application.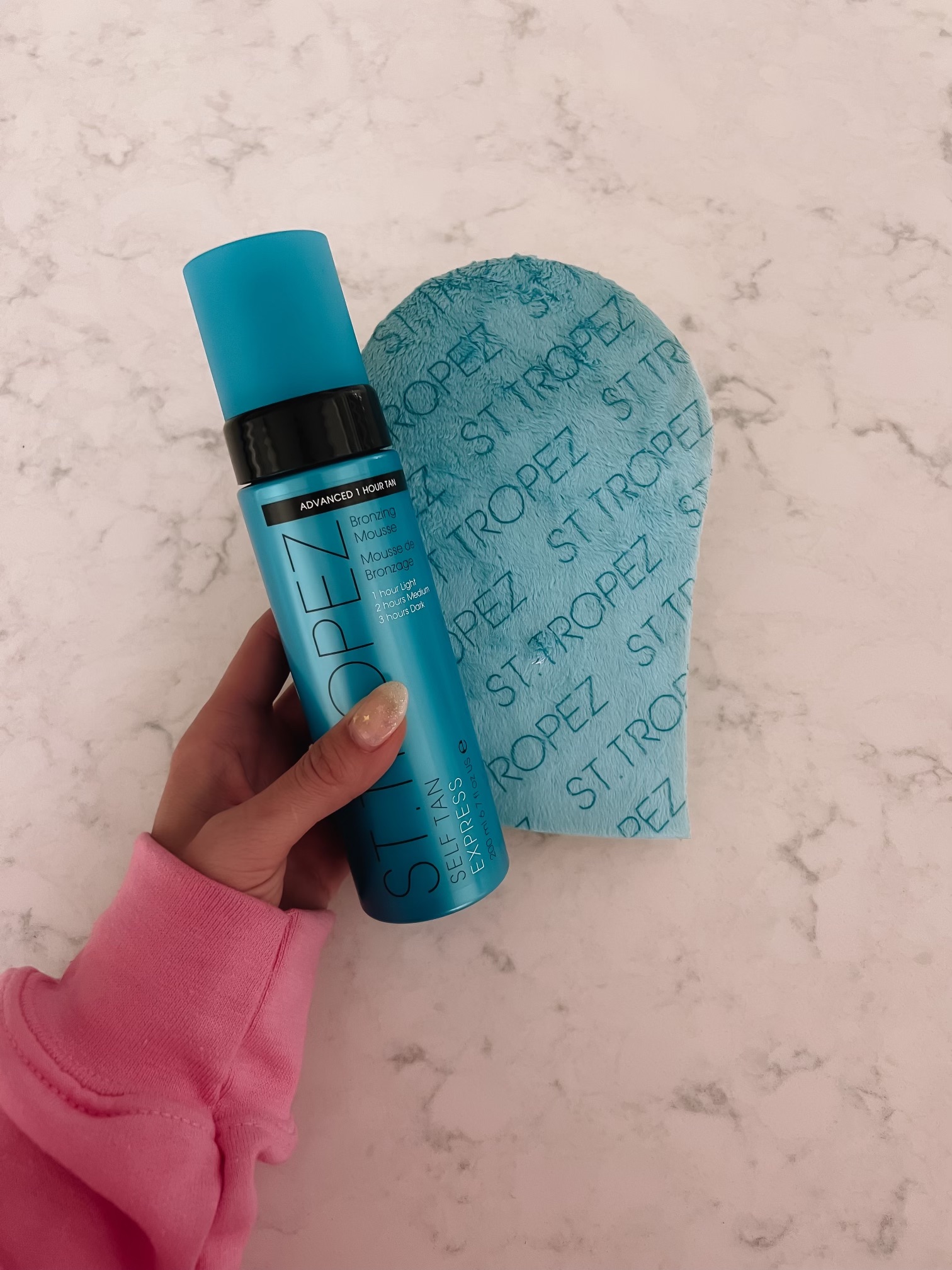 Isle of Paradise is a self tanning body butter. I got my bottle through a QVC deal. It's important to note that this is not a gradual self tanner and the color develops within a few hours. Because of the lotion consistency, you have to be more cautious when applying to achieve a seamless application vs applying the St. Tropez Mousse which can be more forgiving. The color of this is gorgeous though and is one of my favorites. Tan Luxe The Butter is often on sale at HSN. It is your traditional gradual self tanning lotion. Beautiful color can be achieved over the course of several days.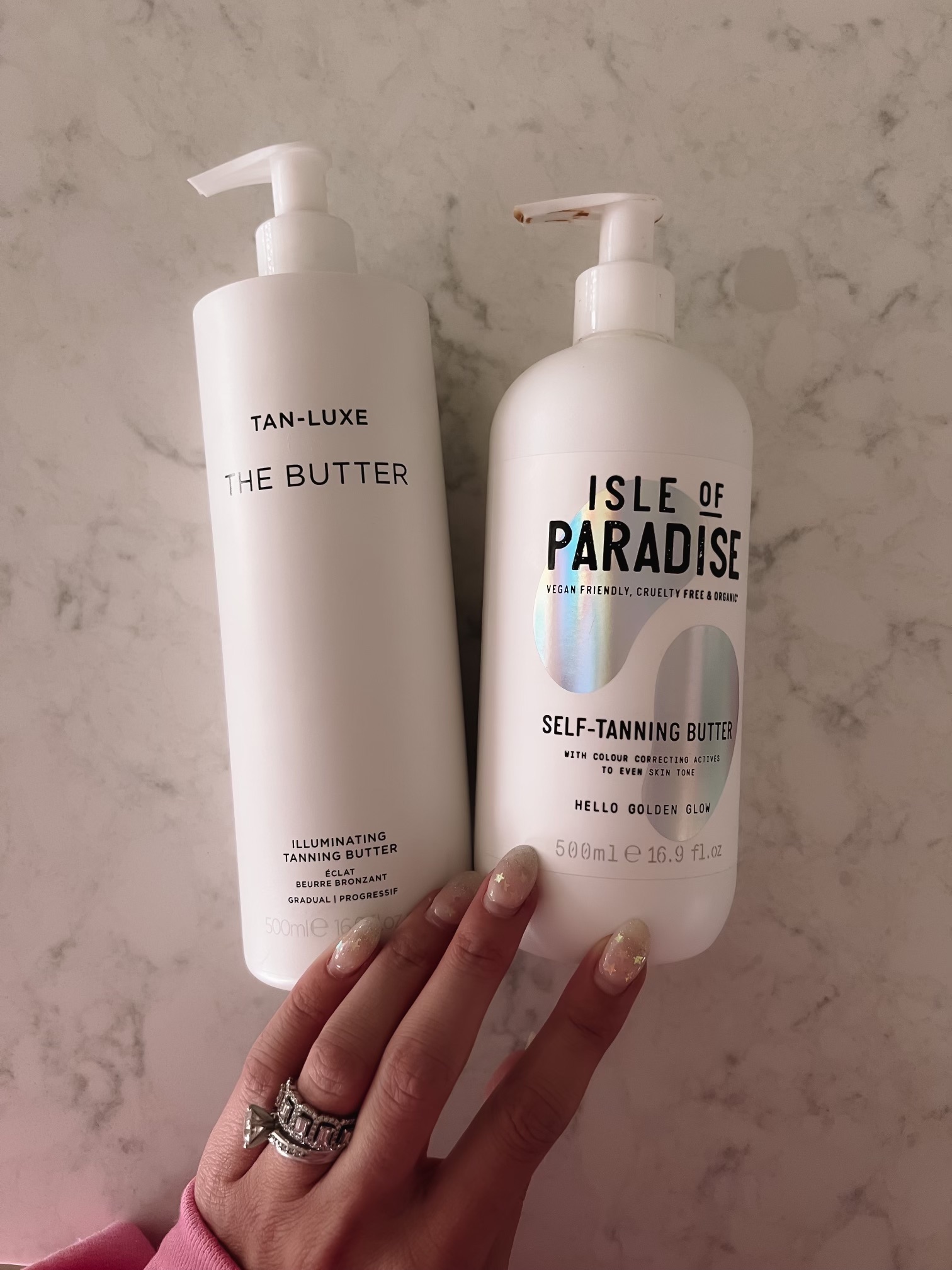 Before and after using Isle of Paradise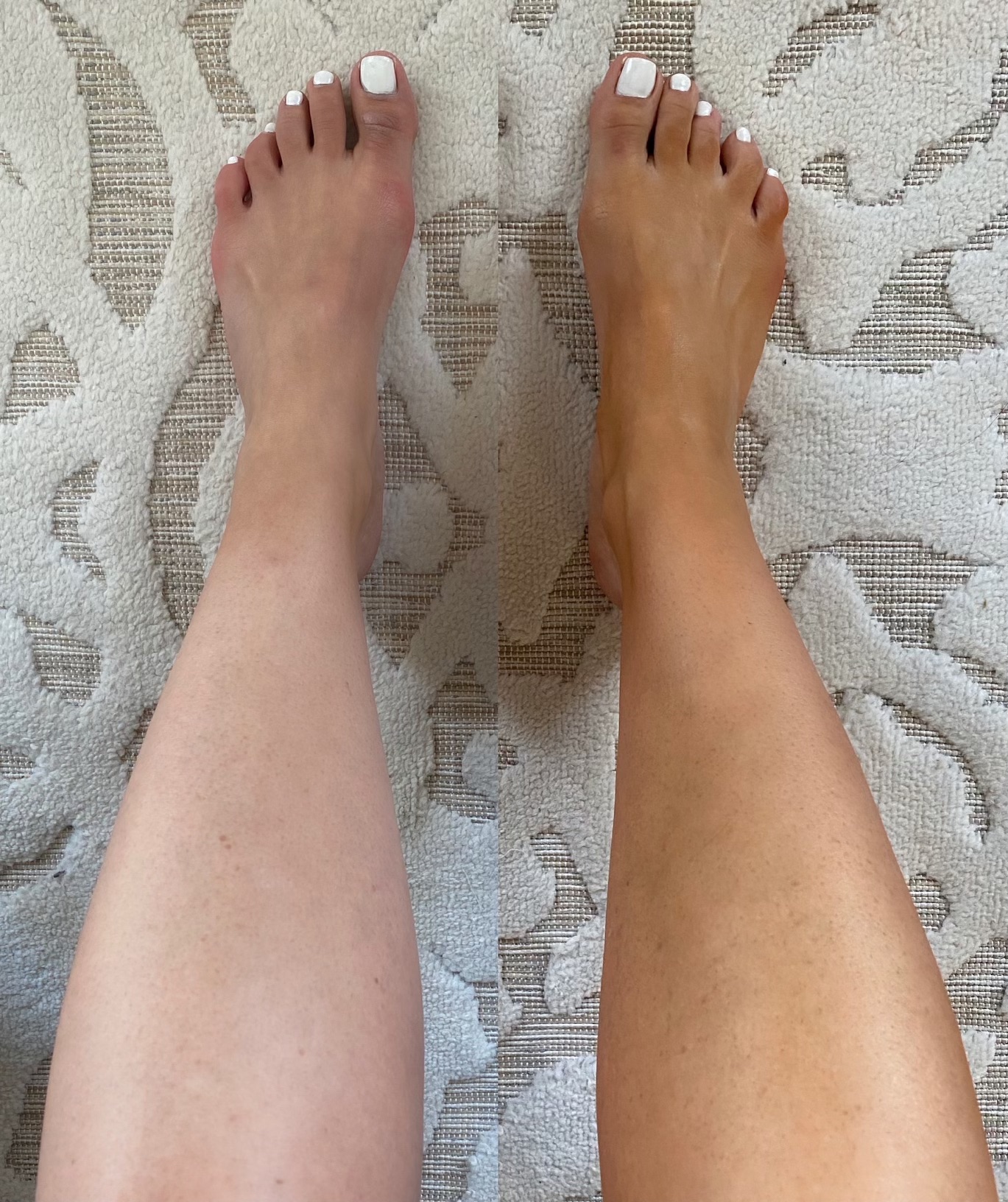 Thank you so much for visiting Blushing Rose Style Blog.