Family Pictures  – Outfit Ideas
It is that time of the year – family picture time. Seriously is there anything more stressful? From cranky kids less than willing to participate, to husbands complaining they would much rather watch football. But hey, the end result is typically so beautiful and you know that picture will be front and center on your holiday card. So it's all worth it, right? Guess what… this year I missed the boat on family pictures! Between the home office renovation, training for marathon and hectic workload, I totally forgot to schedule our family pics with my favorite photographer. I have something planned for pics around the holidays but I am so bummed to miss out on the gorg fall photos.
The picture below is from last year's session. If you love the look, I was able to find some of the pieces in stock and some very similar options as well. You can also read my TIPS FOR TAKING FAMILY PICS WITH LITTLE KIDS post.
SCROLL DOWN FOR 3 DIFFERENT STYLES OF OUTFIT IDEAS FOR THE ENTIRE FAMILY.
Reese's Outfit: VEST // SKIRT // BOOTIES
Grant's Outfit: SWEATER // PANTS 
John's Outfit: SWEATER (new version) // JEANS
My Outfit : DRESS (midi version) // BOOTIES (similar)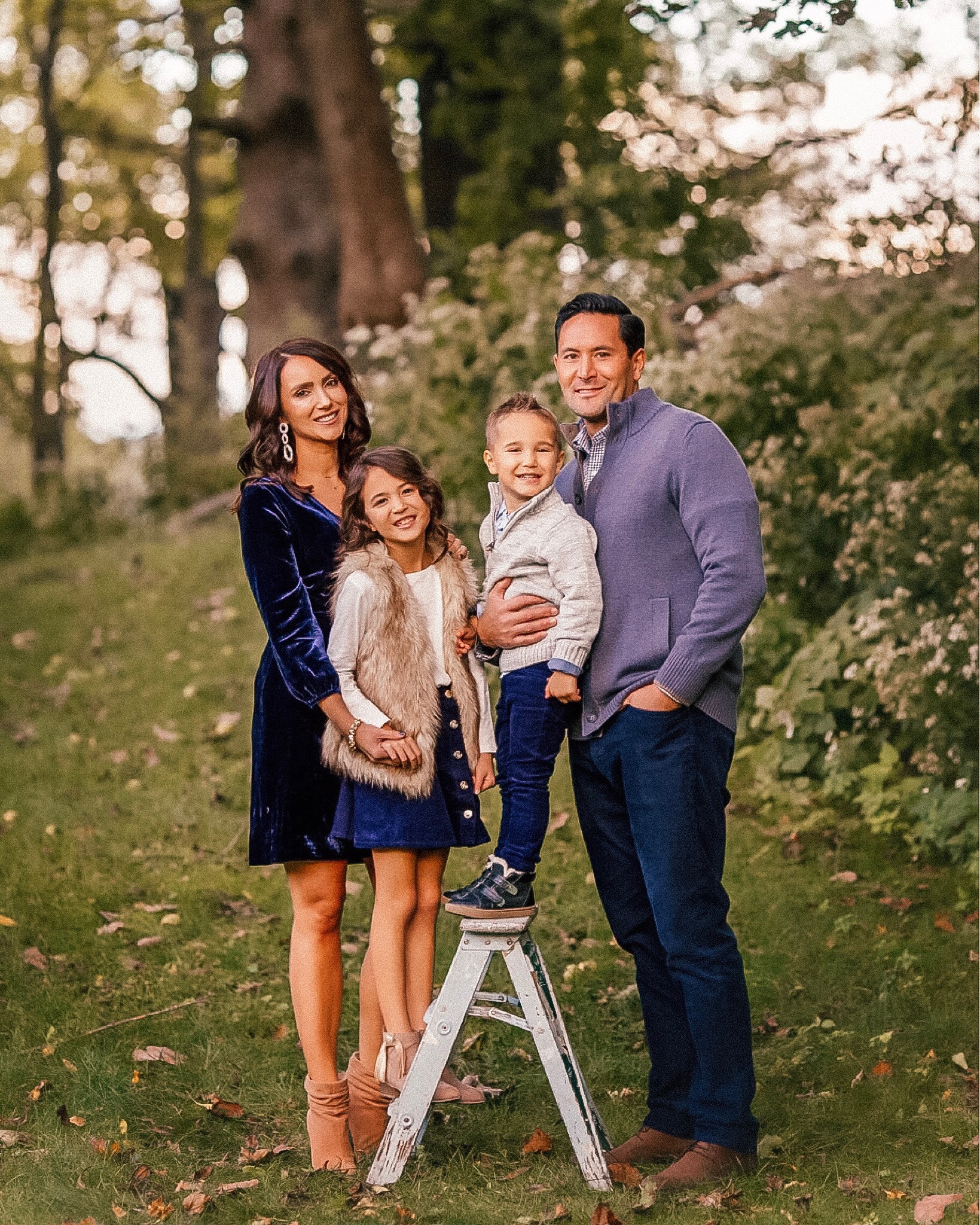 Classic


Mom & Dad: DRESS // BOOTIES // EARRINGS // SWEATER // JEANS // BOOTS
Boy & Girl:  VEST // SKIRT // TOP // BOOTIES // SWEATER  // SHIRT // PANTS // SHOES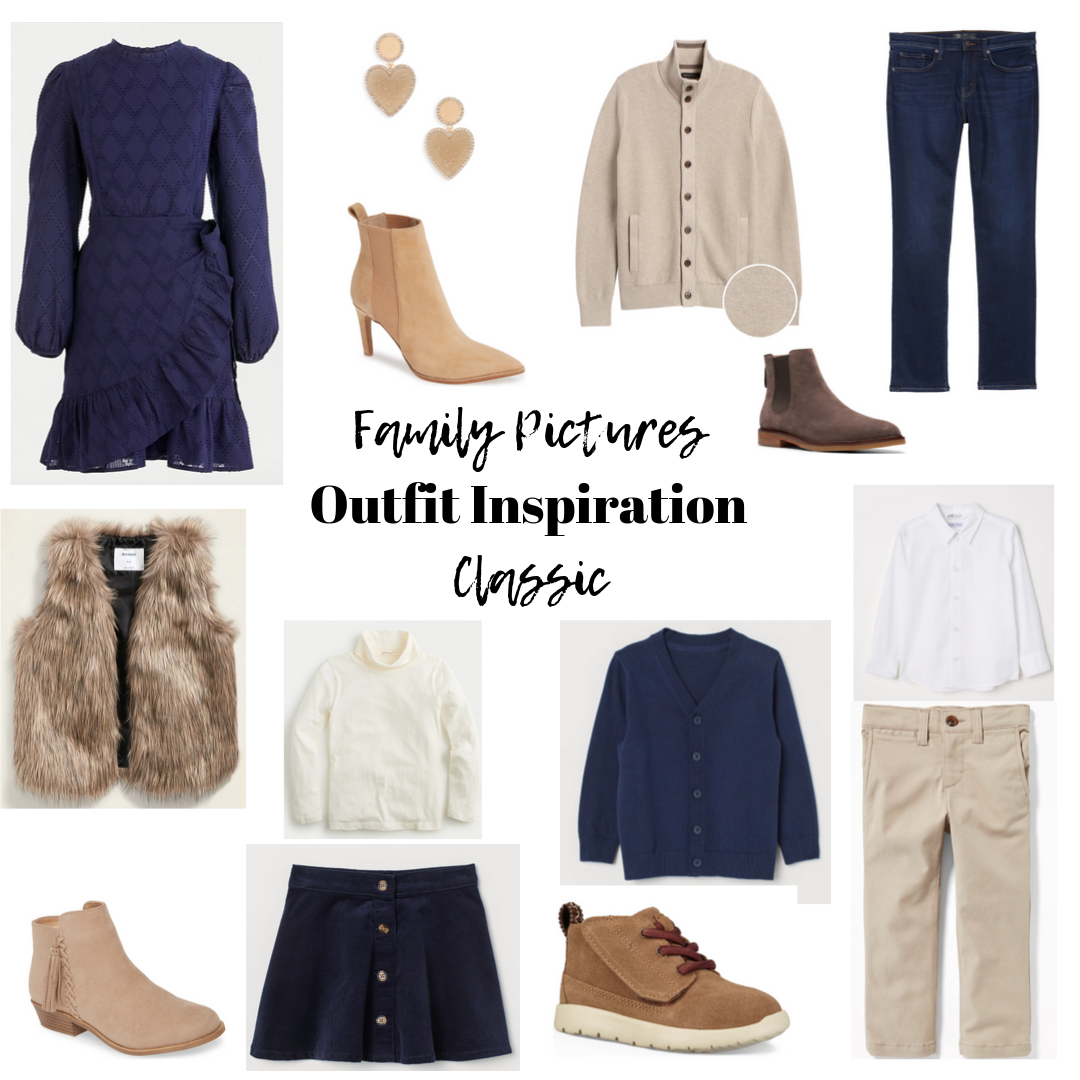 Formal / Dressy


Mom & Dad: DRESS // EARRINGS // PUMPS // SHIRT // PANTS // SHOES
Boy & Girl: DRESS // HEADBAND // SHOES // SHIRT // BLAZER // PANTS // SHOES
Plaid / Casual


Mom & Dad: CARDIGAN // BOOTS // JEANS // SCARF // SWEATER // SHIRT // BOOTS // JEANS
Boy & Girl: DRESS // BOW // BOOTIES  // SHIRT // PANTS // SHOES