Happy Wednesday friends. I am so happy to finally share with you all my favorite fall styles in collaboration with Walmart. My inbox has been flooded with inquiries ever since I shared few highlights of my trip to Walmart last week. Fall fashion is my absolute favorite, and I am so happy to report that the store has such a wide range of fall style options both in stores and online. The temperatures have been gradually getting lower in NY, I'd say we are in full fall mode. Having options is so fun, when it comes to fashion. And I am so excited to find so many cute things at Walmart, and let me tell you, the prices are just right! Also wanted to share, the store offers free shipping on orders over $35. And if you're in a hurry order online and select same day in-store pick up. I did that last week, and the customer service was spectacular. Everyone was so pleasant and I even got a chocolate bar as a thank you for choosing Walmart – insert praise hands emoji right here haha.
You girlies know how much I love cardigans. They are a wardrobe staple for sure. Sadly, this gorgeous burgundy cardigan is almost completely sold out. There are still few colors and sizes still available. My advice to you, if you see something good at Walmart, do not hesitate, grab it before it sells out.There are few other cardigans I have in my shopping cart (and they're fully stocked) ribbed duster cardi – available in 7 colors and pointelle cardigan (not sure if I love rose or cream color best).
Fall Style -Favorite Cardigans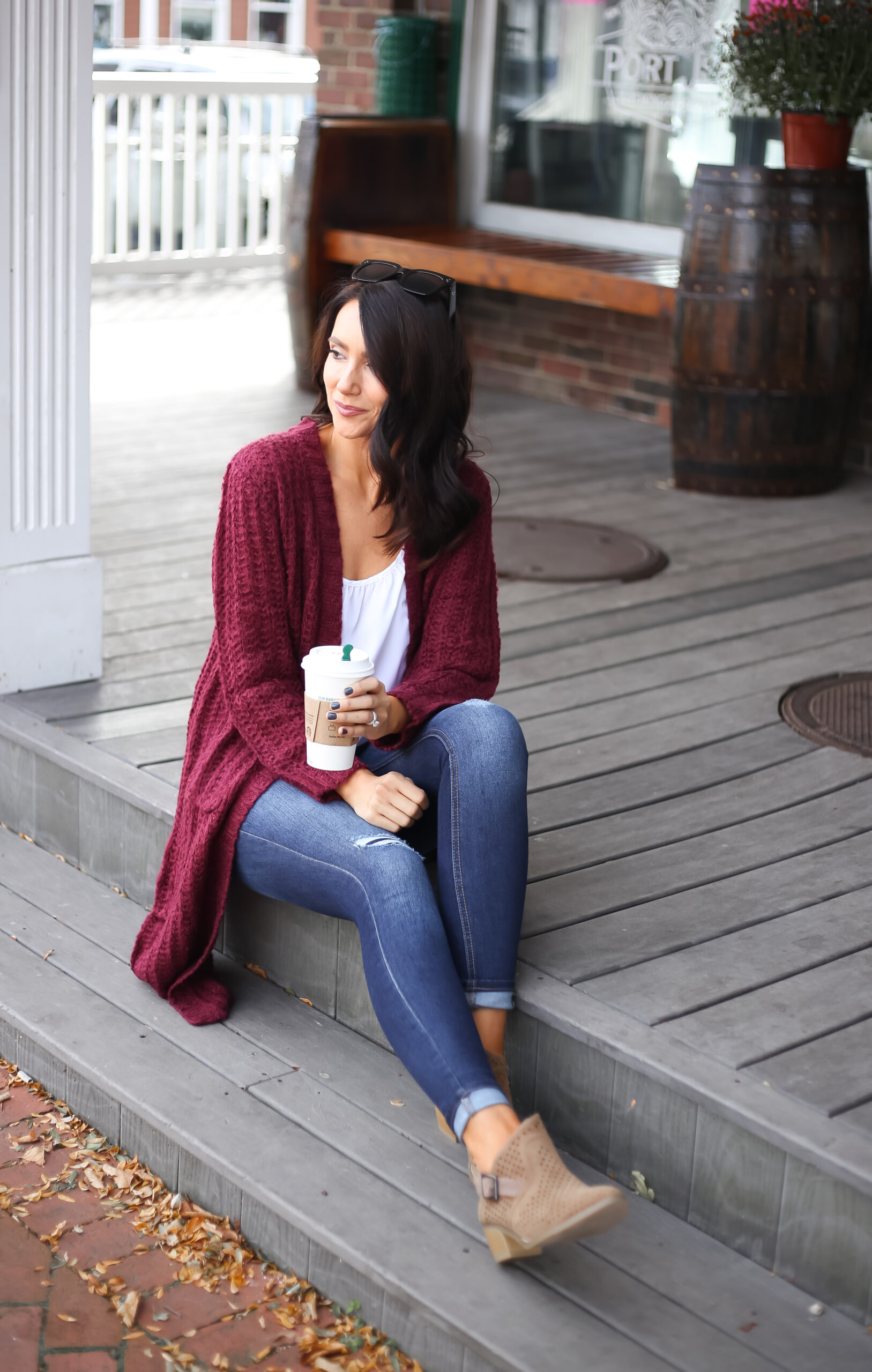 I have too many shoes… said no girl ever. You have to check out the bootie line up from Walmart. Cute, comfy and budget friendly.
These booties fit true to size. I typically wear size 8 and that's what I got in these. And if you've been looking for a trendy pair of leopard print booties, look no further. THIS pair is under $20.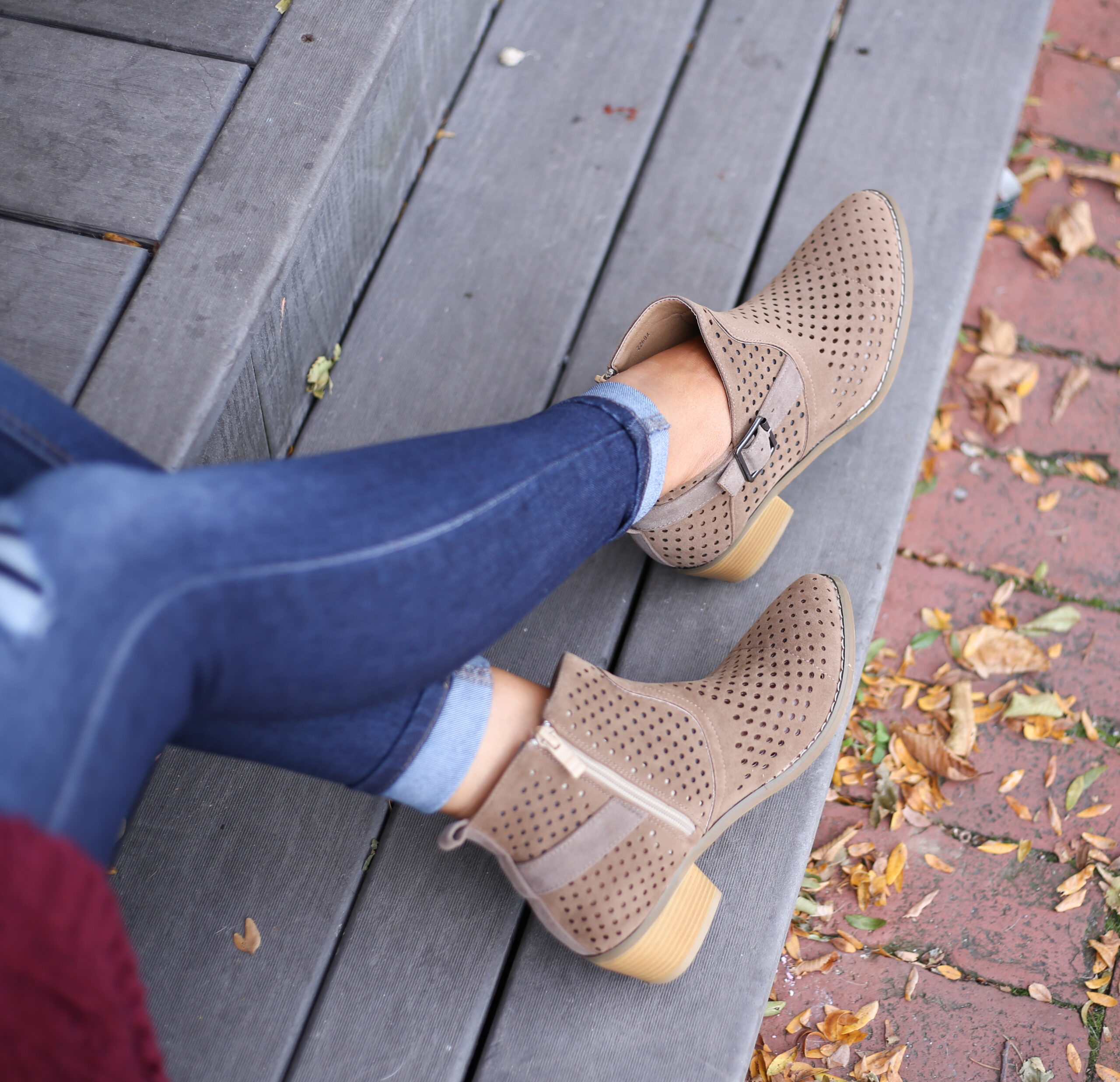 Fall Style – Lace Up Pullover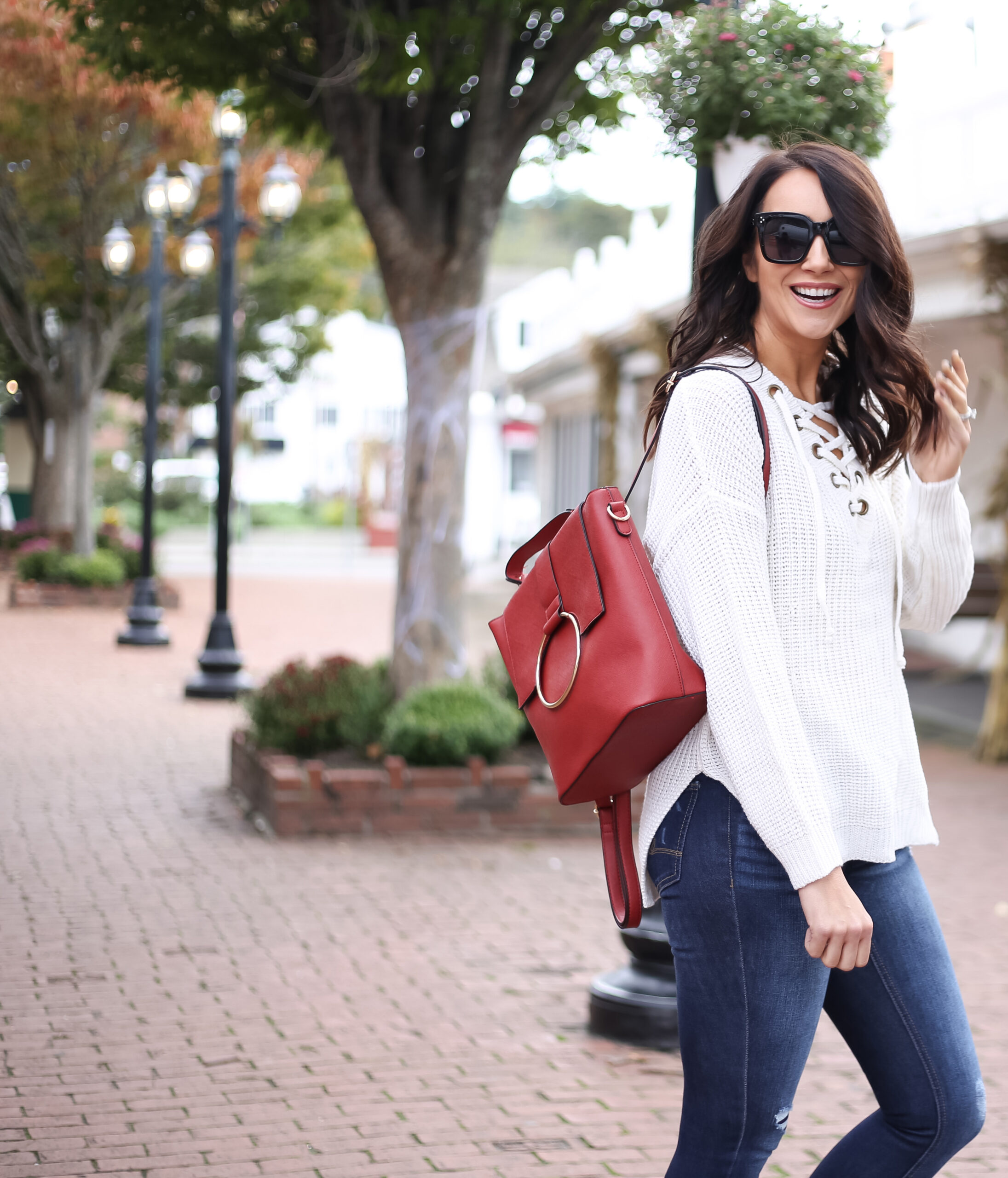 Next up is the lace-up pullover. I am wearing size Medium. I have been loving the lace-up trend for the last few seasons, and so happy to see all the trendy pieces at Walmart. I also have been getting a ton of questions about my sunglasses, they are currently sold out. But  I was able to find nearly identical Vince Camuto sunglasses for only $31. Speaking of accessories… what do you all think about the return of the backpacks? I have to be honest here and say I was quite skeptical about this trend. But now I am a believer. How gorgeous is this berry backpack? If you're more of a neutral- loving gal, it is also available in taupe. You can wear it as a backpack or top-handle.

Quick note regarding the jeans. These are super flattering (YAY) but have very little stretch to them. It is not necessarily a bad thing, because they do hold their shape and give you that hugged aka slimming feeling. I would suggest sizing up by one size.

This has been one of the most requested posts by you all. What do you girlies think? Always love hearing from you.
Thank you so much to Walmart and RewardStyle for sponsoring this post. As always all views and opinions are mine.
XX,
Anna