Fall Makeup. .. do you gals update your makeup with each season? I have to admit, my makeup is always on the natural side. But with each season I like to add something special to my look. I definitely go more heavy with bronzer and highlighter in the summer. And in the fall I like to add mauve and gold hues to my eyeshadow. And lately I have been getting quite a few requests to do a round up of my favorite lip colors. So I thought it would be fun to share a few of my holy grail beauty staples. I am really excited to be partnering with Nordstrom on this post. Not only does Nordstrom offer amazing variety of clothes, shoes, but the makeup & beauty selections are just as impressive. And of course fast and free shipping! This post contains affiliate links.
Favorite Fall Lip Colors
Lip colors (on my arm Left to Right): Twig, Velvet Teddy, Syrup, Really Me
I know buying lip color online can be quite challenging. Wanted to give you girls a guide on what to expect color-wise. Syrup is mauve with pink undertone, Twig is mauve with rusty red undertone, Velvet Teddy is nude with cinnamon brown undertone and Really Me is a traditional nude with pink undertone and powdery finish.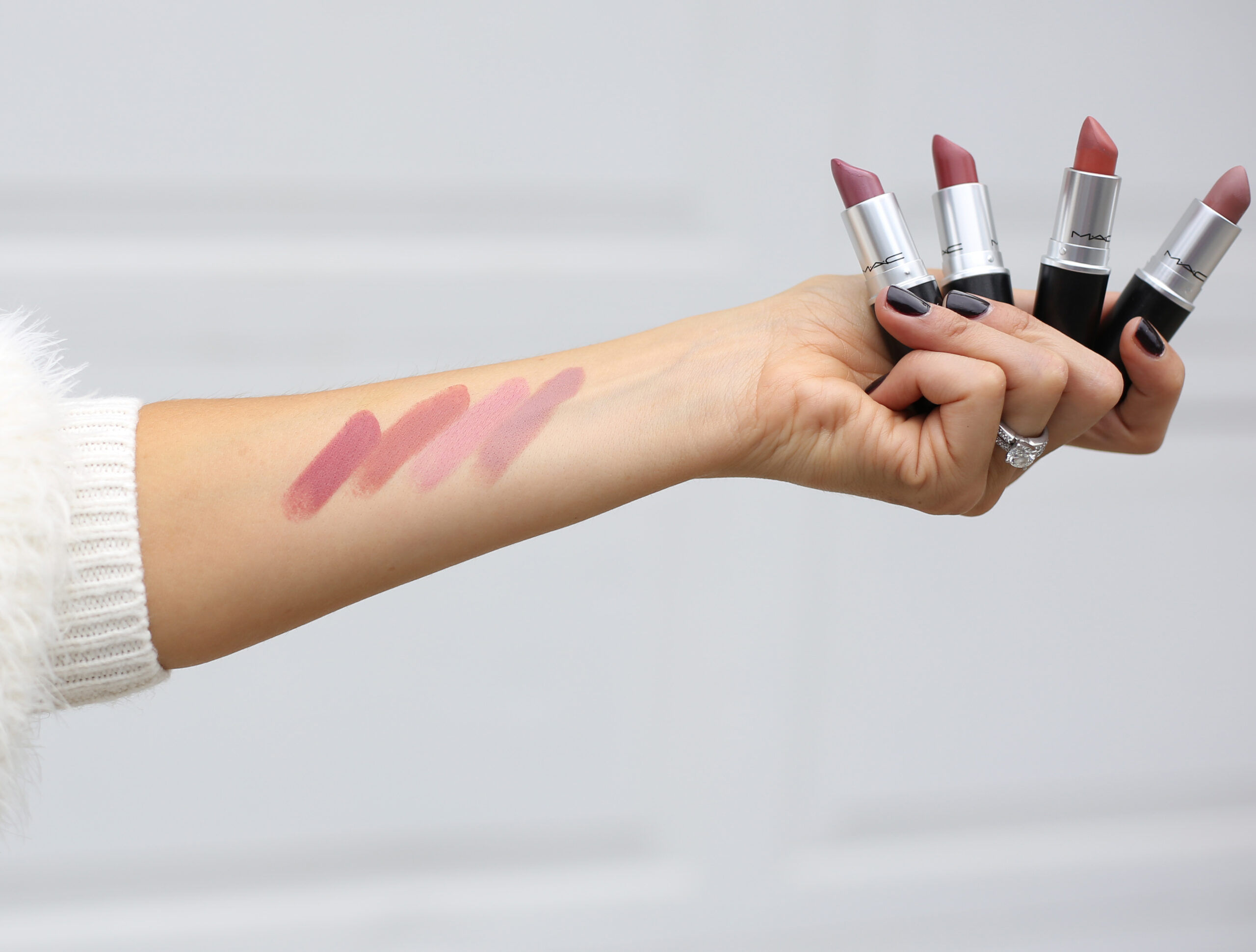 I highly recommend using a lipliner when wearing a nude lipstick. First of all it helps define the lips while giving an illusion of larger / fuller pout. And it definitely helps the color to stay in place. My two favorite lip liner colors are Soar (goes amazingly well with Velvet Teddy), and Edge to Edge which is match made in heaven for Syrup and Twig.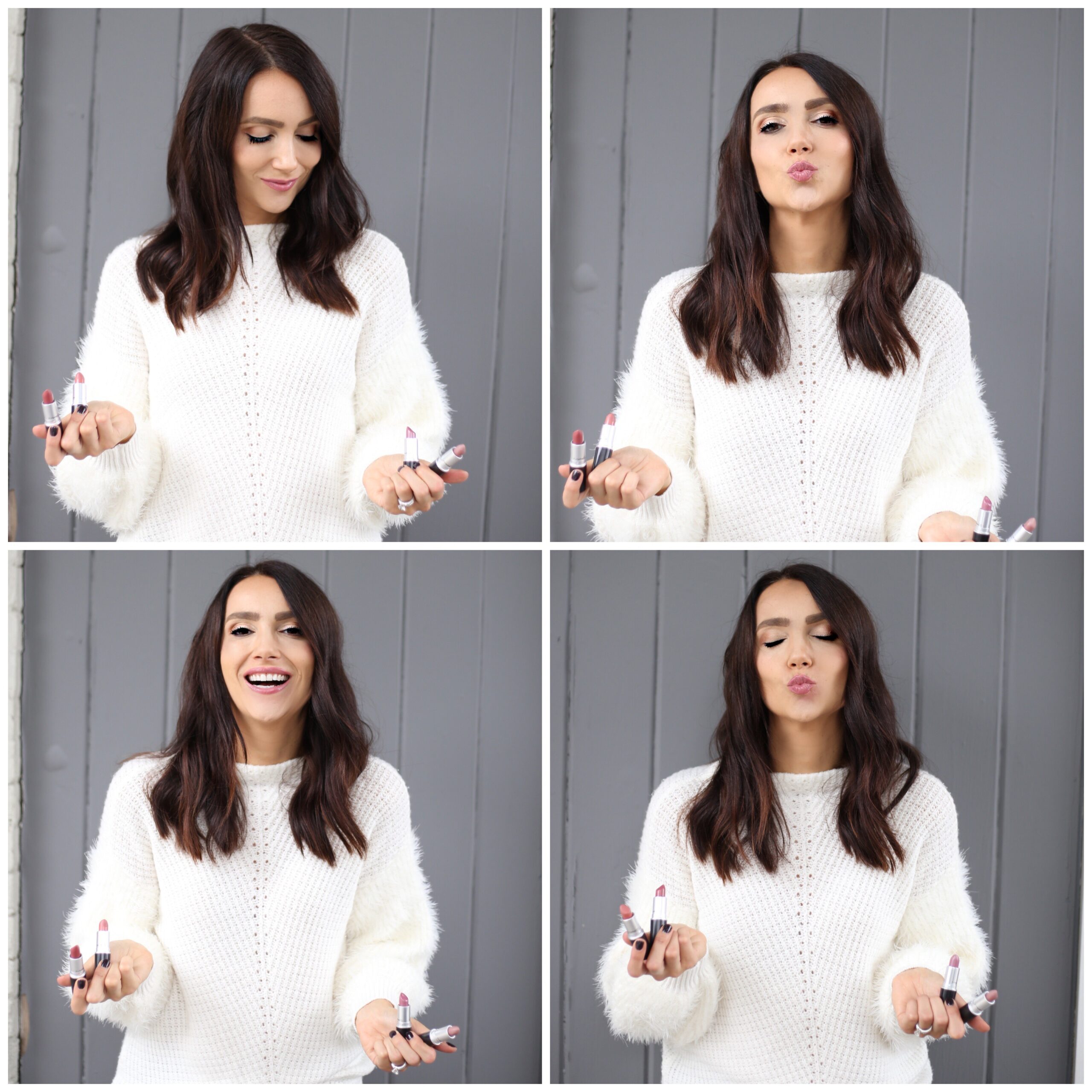 I am wearing Mac lipstick in Syrup and Edge to Edge lipliner. Side note – my hair haha- I had beautiful beach waves for about 3 minutes until it started raining. My eye makeup is Power Eyes (scroll down for details).

Holy Grail Foundation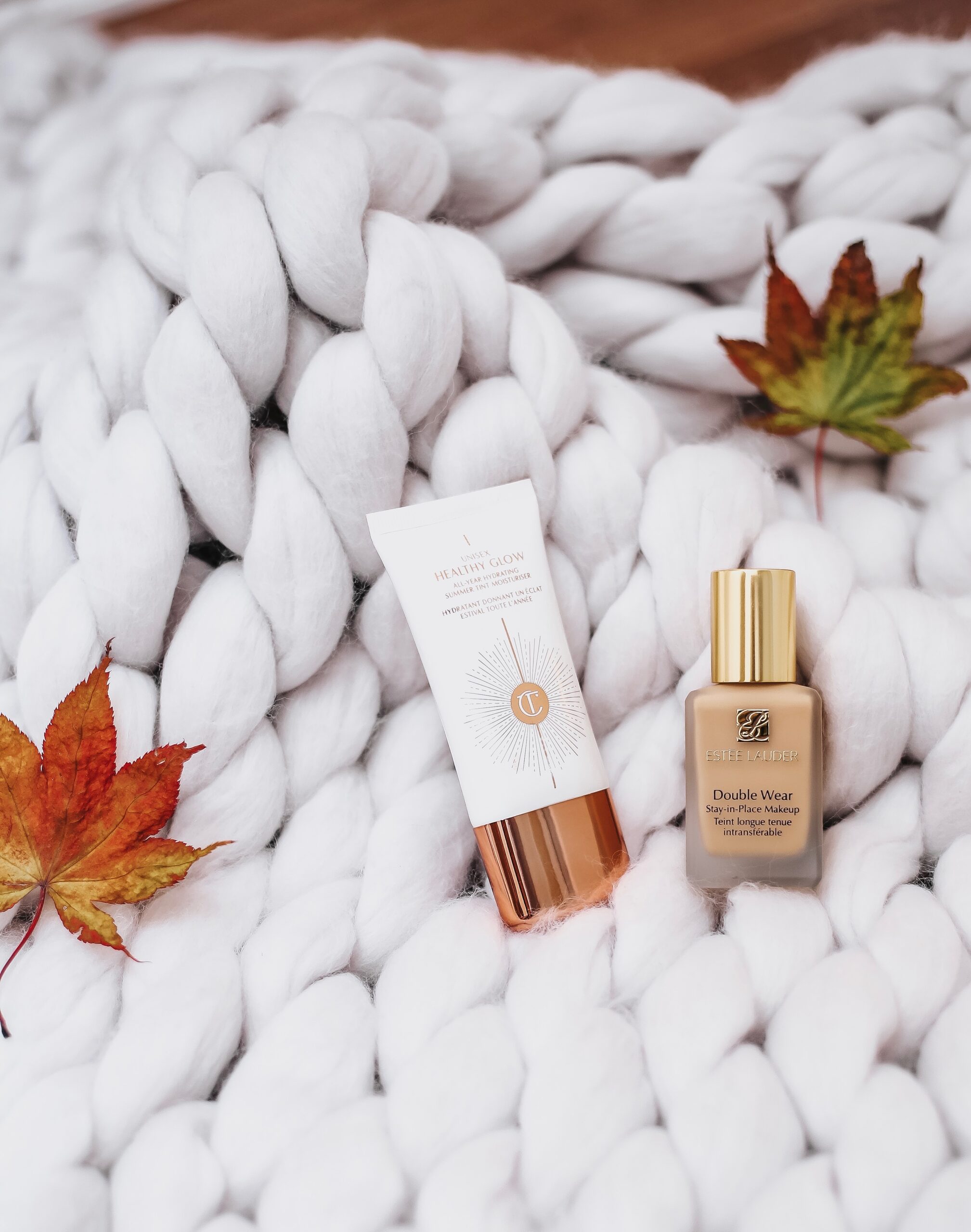 My absolute favorite full coverage foundation is the famous Esteé Lauder Double Wear. It is full coverage and long lasting. I found that the key to achieving flawless and natural finish is to apply it with a brush (rather than beauty blender). I use THIS kabuki brush. As with any foundation, to avoid cakey finish, make sure your skin is fully prepped (cleansed and moisturized). If needed apply primer, I like the Laura Mercier Radiance Primer.
If you prefer something something lighter, I personally do not like wearing full coverage everyday, I highly recommend the Healthy GlowSummer Tint Moisturizer by Charlotte Tilbury. This stuff is like MAGIC! It is a lightweight tinted moisturizer, which actually adapts to your natural skin tone. I do not know about you, but I already lost my summer tan and have been feeling rather pale lately. The Healthy Glow gives you back that summer glow.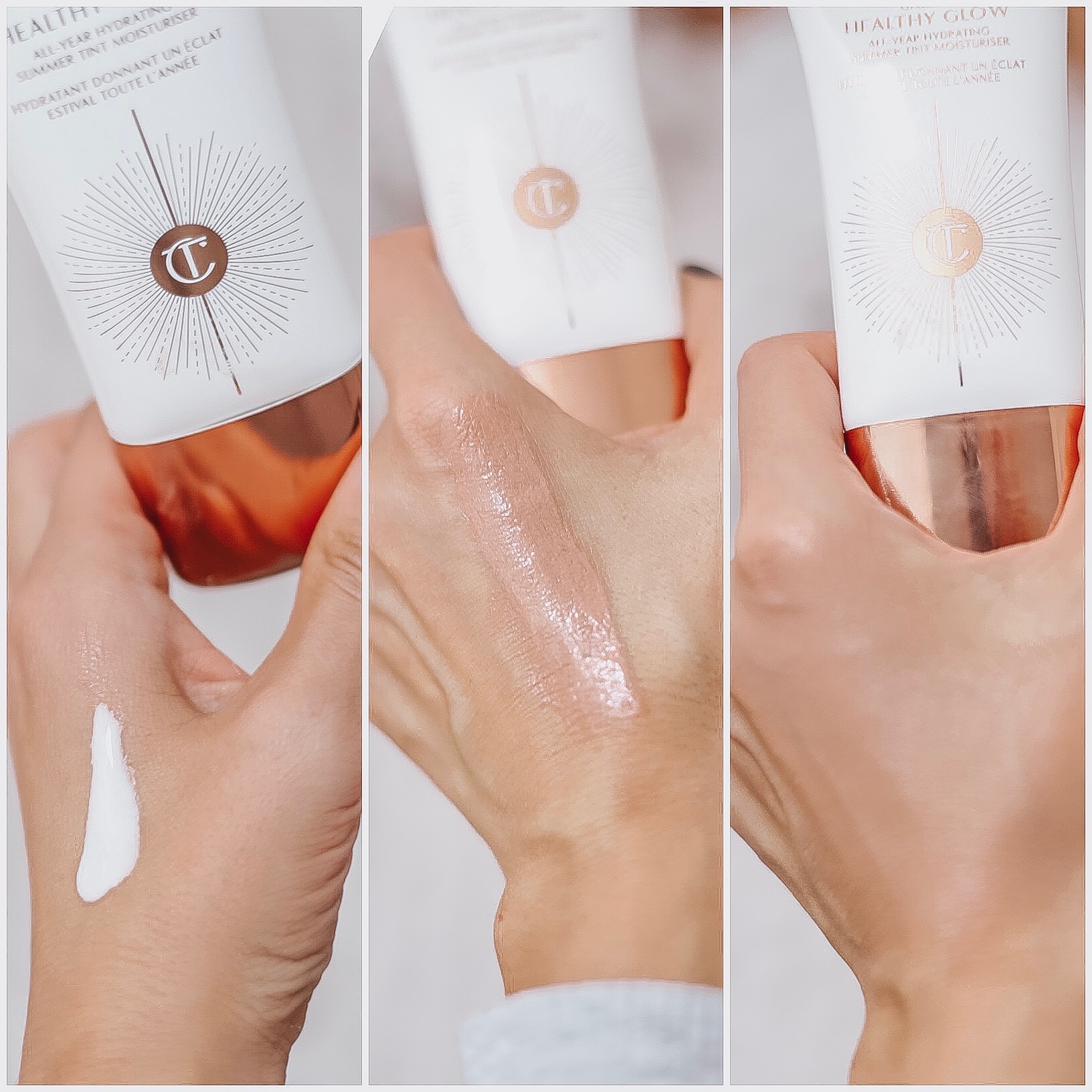 Fall Makeup- Favorite Bronzer

If you have been following me for a while, you may already know how much I love the Tom Ford bronzer. Yes…I am fully aware it's a total splurge item. It is so worth it -in my humble opinion- and lasts for a long time. But I have recently started using the Charlotte Tilbury Bronze & Glow Contour Duo. I have to say I am loving this bronzer. It gives you a natural sun kissed bronzed look. And the highlighter compliments it so well, just dab on the bridge of your nose, above the lip and of course top of your cheek bones.
Fall Makeup – Must Have Eye Palette
This Charlotte Tilbury palette is probably one of the most gorgeous ones ever! Most of the time when you buy eyeshadow palette, there will be few colors you are in love with, and quite a few you will never touch. It is so not the case with this one! What I really love and appreciate about this product, is the grouping of the colors to create 4 different looks. Almost like a guide on how to create eye makeup like a pro. You use the color on the left all over the lid, the color in the middle in the crease and the last one in the outer corner. How easy is that?! But most of all, the colors are absolutely stunning!
Best Radiance Mask

Totally unrelated to makeup, but I have been getting a ton of questions about my skincare. There will be a blog post on that soon. But wanted to share the game changing mask with you girls. My skin tends to get dull, and I swear every time I use the Kiehl's Turmeric and Cranberry seed mask, it totally transforms my complexion. I have been using in on the regular basis 2-3 times per week since August. I typically apply it before bedtime for 10-15 min. And in the morning my skin looks glorious. Total must try girls!
Outfit Details
Sweater (in XS), Booties (super comfy, fit TTS)


Thank you all so much for reading. I would love to hear your favorite lip colors for fall.
And thank you to Nordstrom for sponsoring this post. As always all views and opinions are mine.
XX,
Anna