Hi friends. I am back sharing my latest Amazon haul. You can stay in the know with more Amazon finds by following my Amazon storefront where you'll have access to direct shopping links.
December Amazon Finds
Sequins or velvet? I love a little bit of glitter and shine for the holidays. This sequin dress is gorgeous and affordable – wearing size small. The shoes totally look and feel designer but for a fraction of the cost. They fit tts.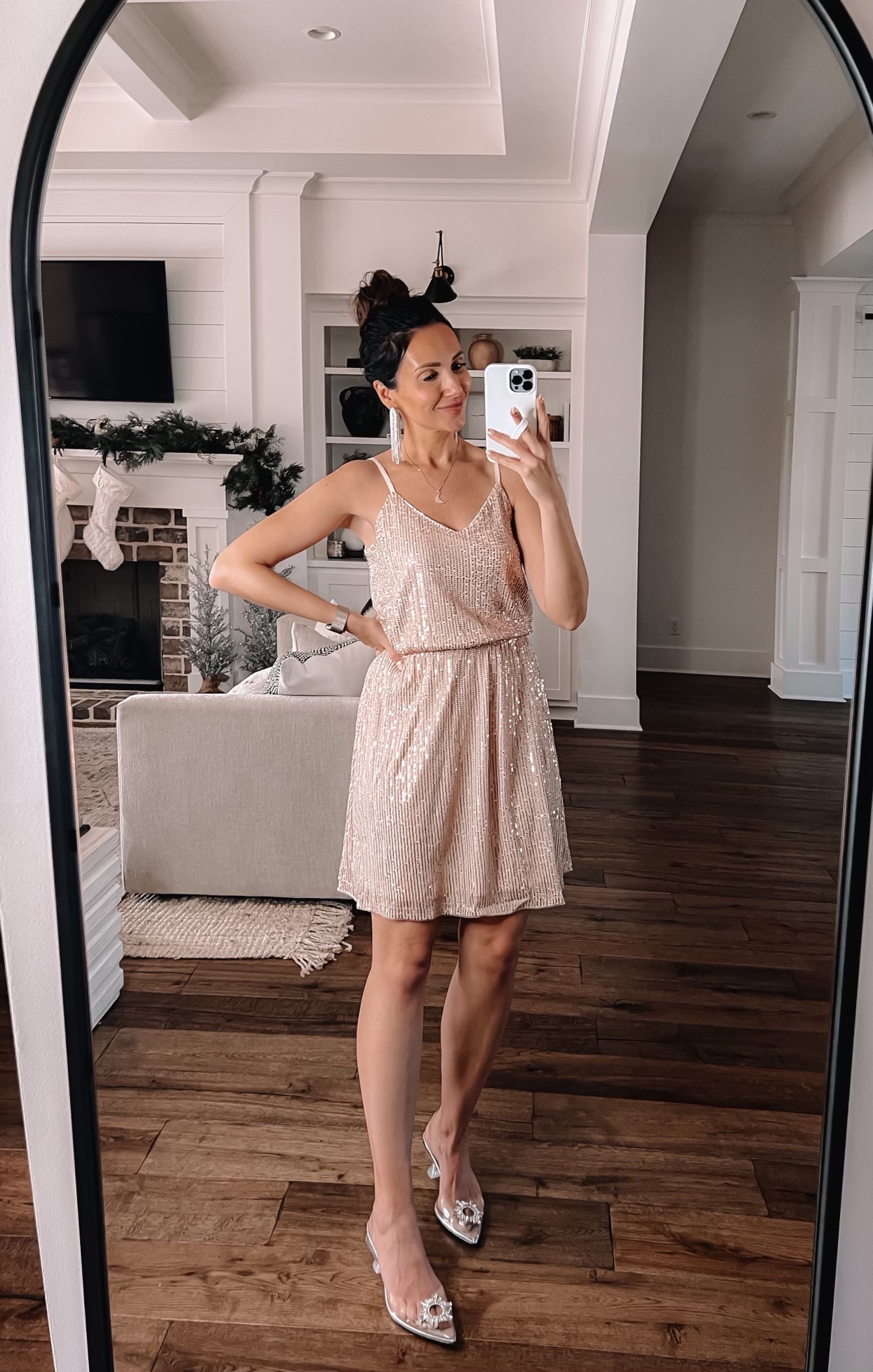 I ordered a few other sequin dresses. They are all equally gorgeous and fit tts. I'm in size small in all.
TOP : ROSE GOLD DRESS / BLACK DRESS
BOTTOM: GOLD DRESS // WRAP DRESS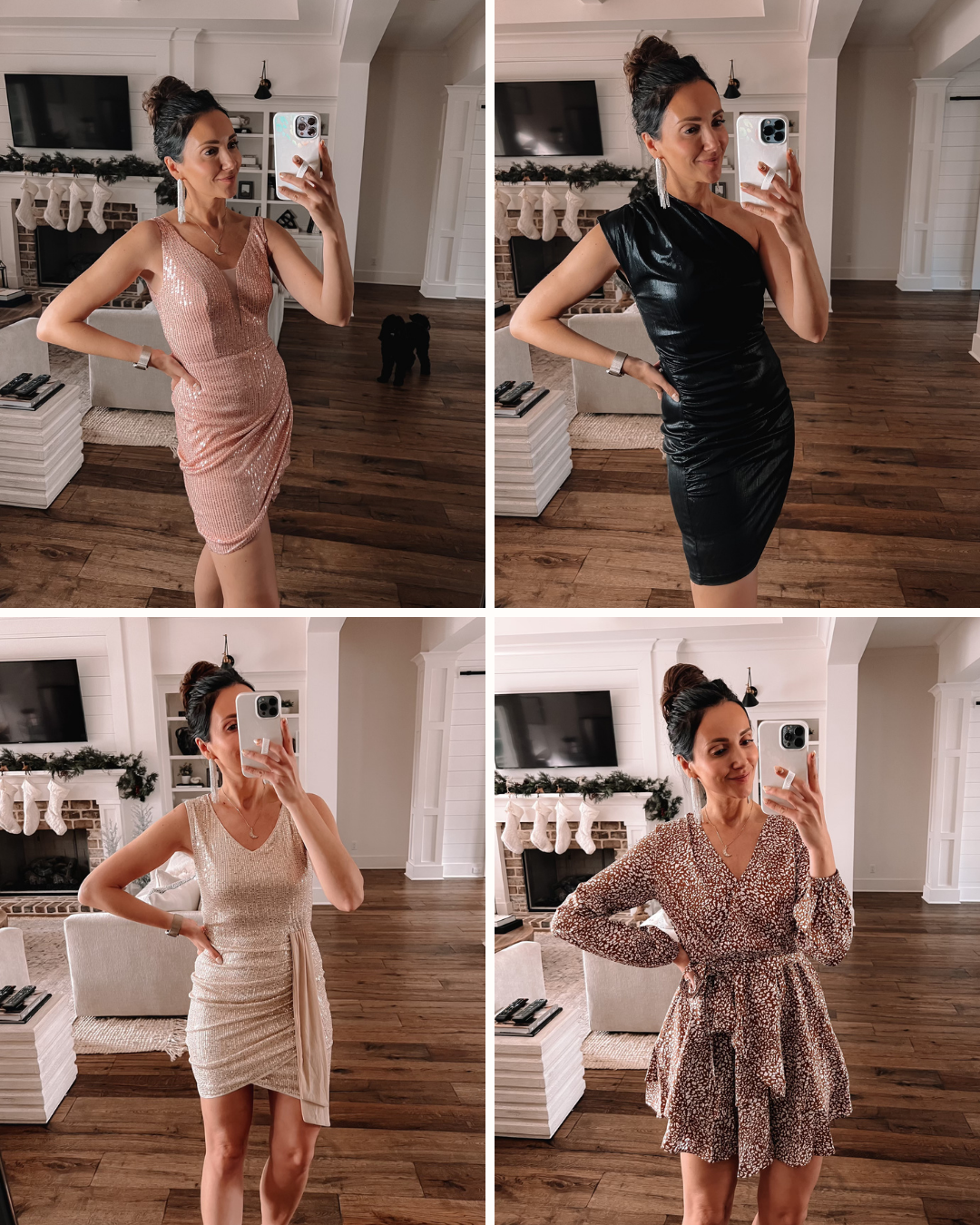 This cardigan is finally back in stock and is apart of the Amazon Essentials brand. It's cozy, soft and the length is perfect for layering. The stripe tee is also one of my favorite layering wardrobe basics. I've had it for over a year now and the quality is great. Mules fit tts and the Spanx faux leather joggers can be found here.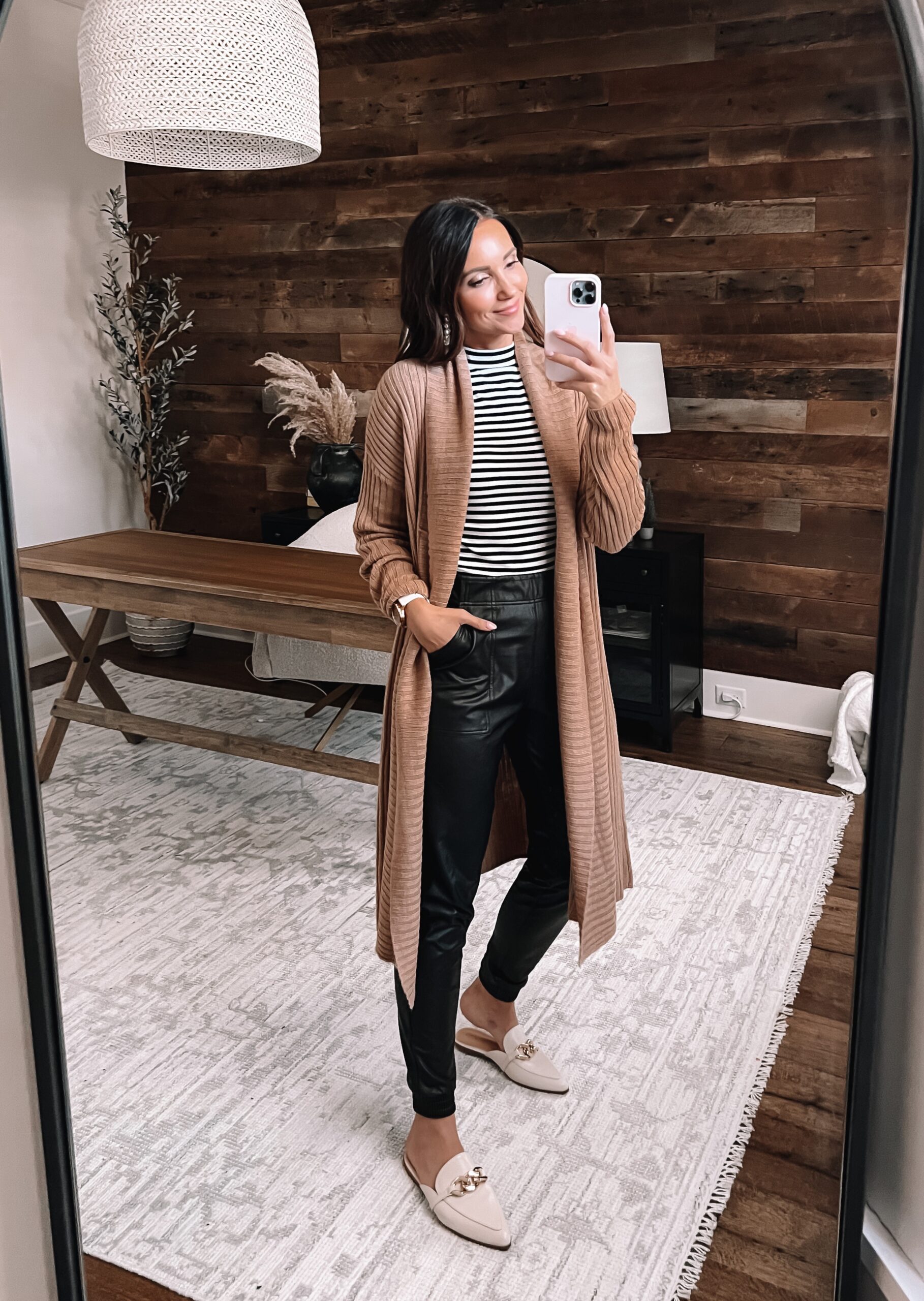 Sweater vests have definitely make a comeback and this one is so good. I love the length so you could definitely rock it with leggings. The satin blouse is absolutely gorgeous and affordable! Wearing small in both pieces.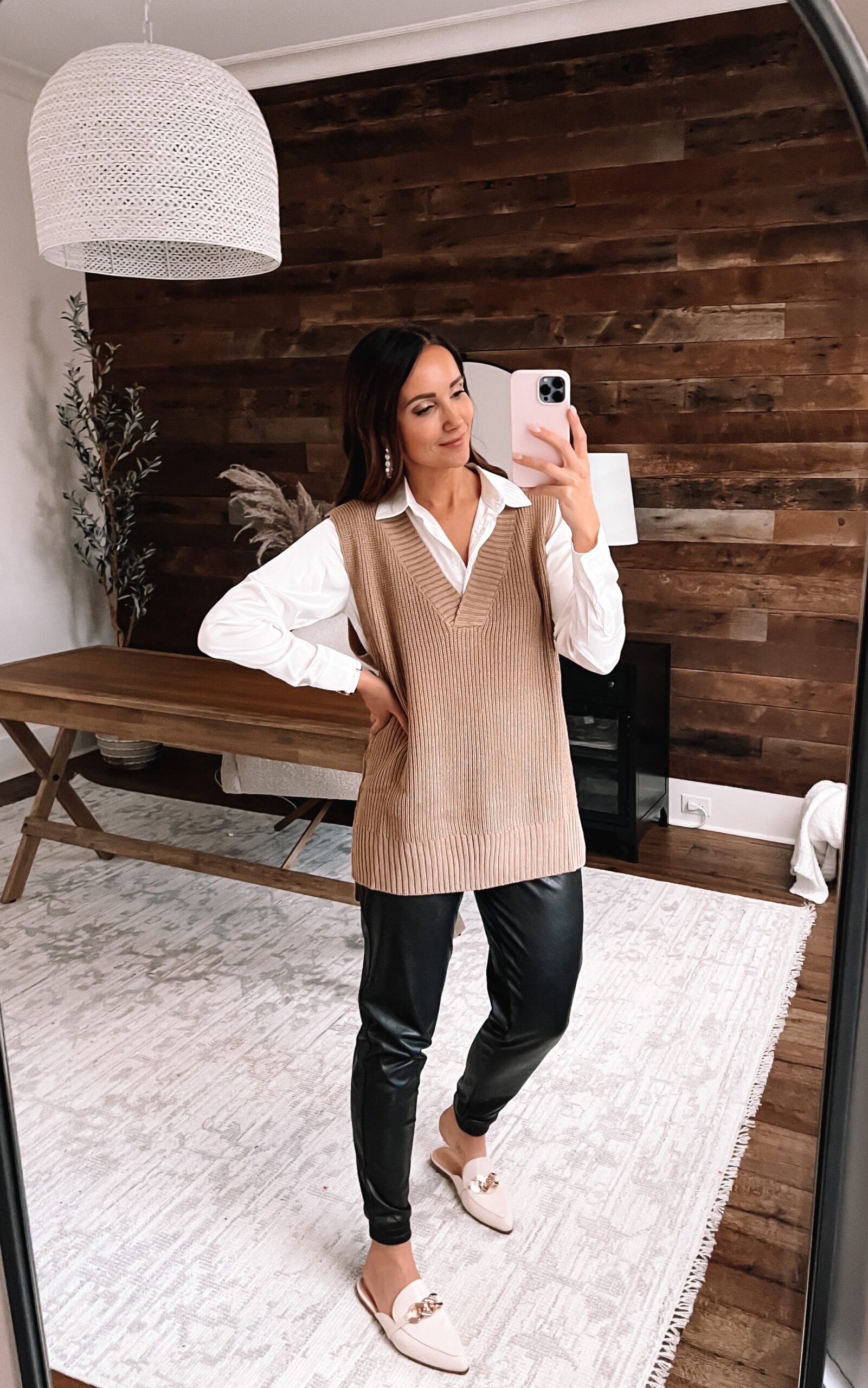 It may not look it, but this sweater is so soft and cozy! I love the fit and the back has a fun fringe detailing go down the spine. Fits tts, wearing small.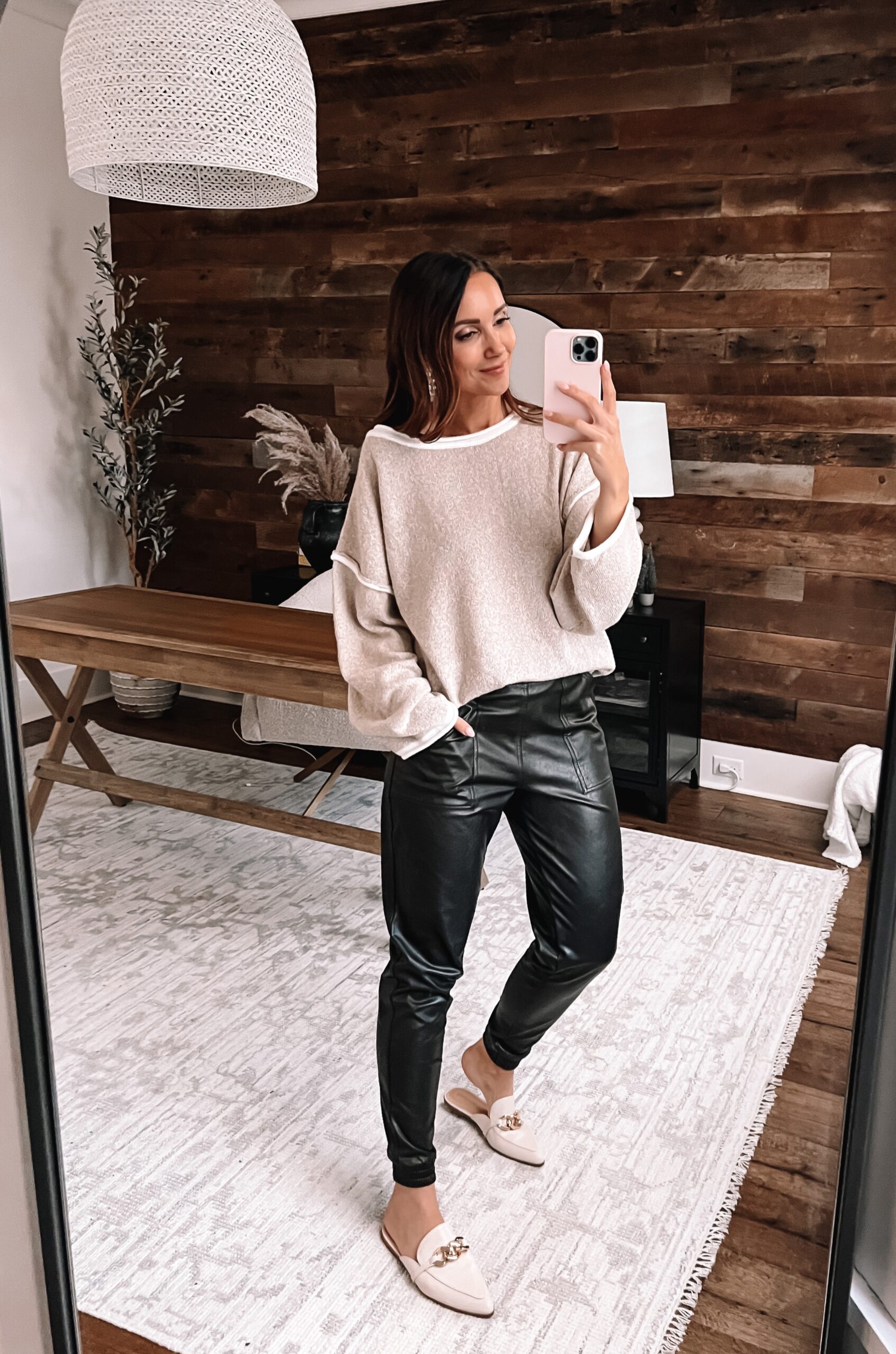 You girls know I love my neutrals, but this red sweater is so fun for the season. The chunky turtleneck and texture make it so cozy. I'm wearing medium.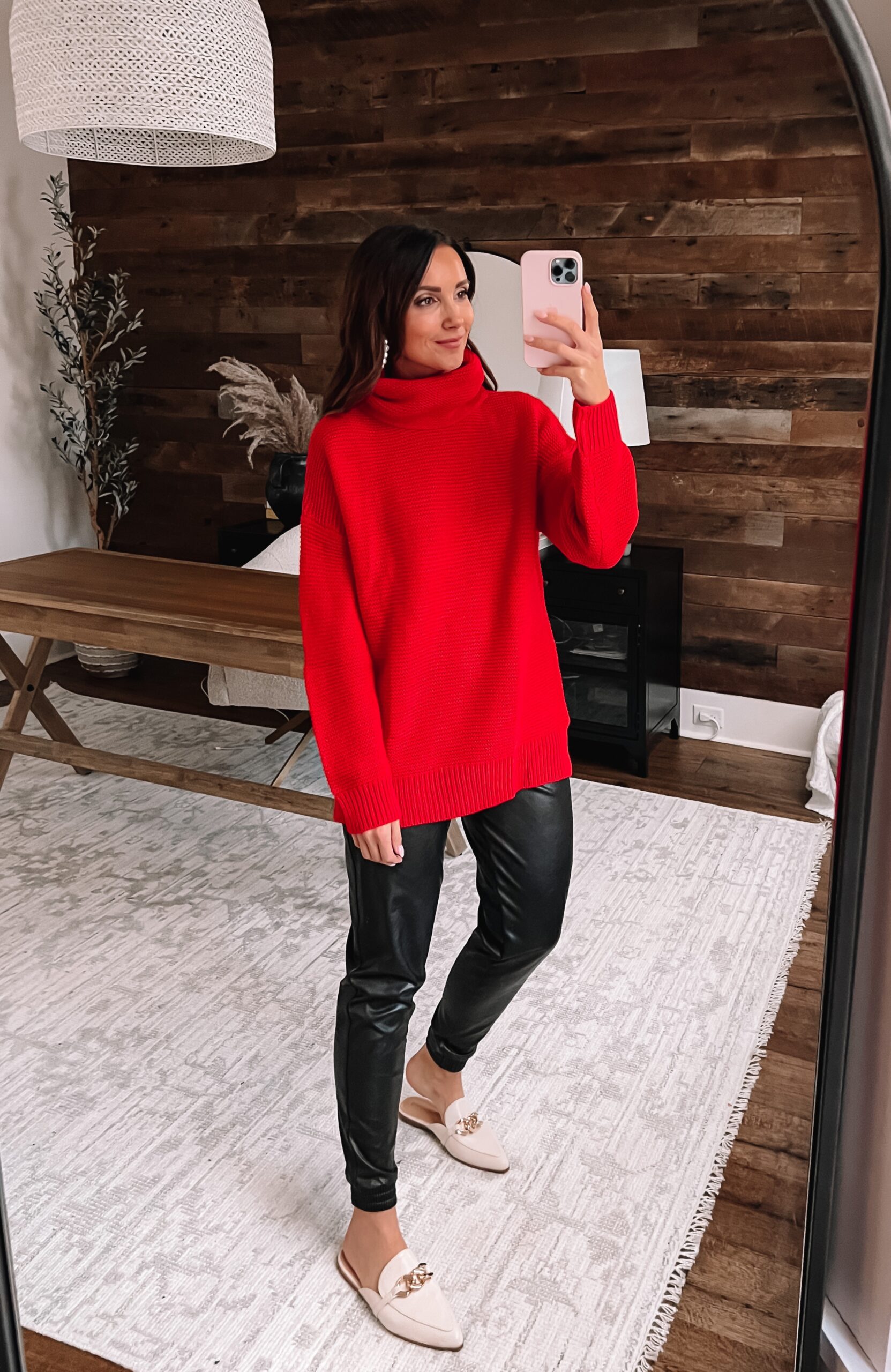 Anrabess is one of my favorite Amazon brands. Every sweater I own from them have been so good. This tunic length mockneck is your leggings best friend. I'm in size small but own this in black in size medium which could style as a sweater dress. The leggings are another best seller on Amazon. They have over 26k reviews and are just $26. The bag is great quality and can be found here.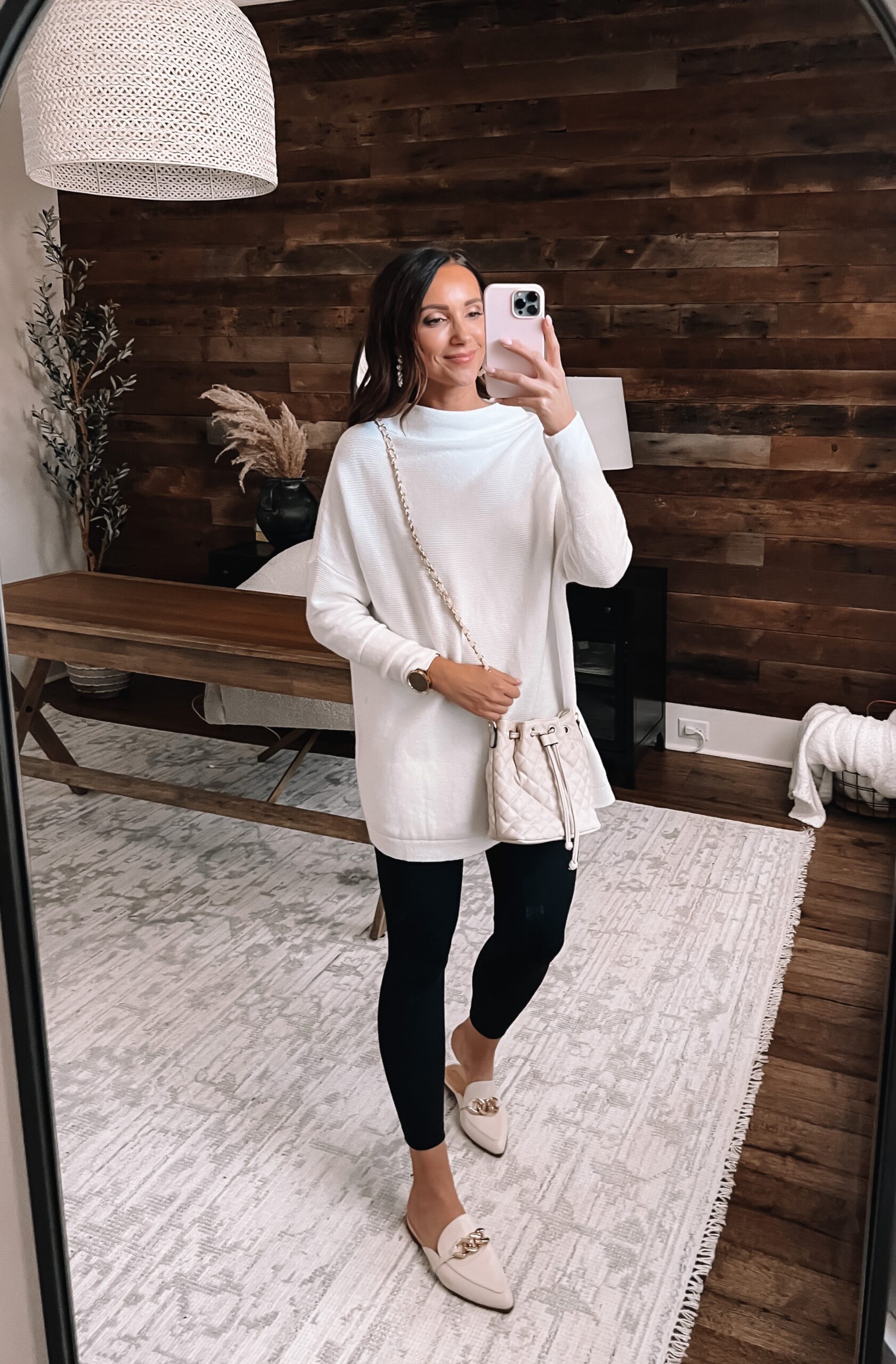 This fun crop sweatshirt is available in 25 colorways. It's lightweight and fits tts – wearing size small.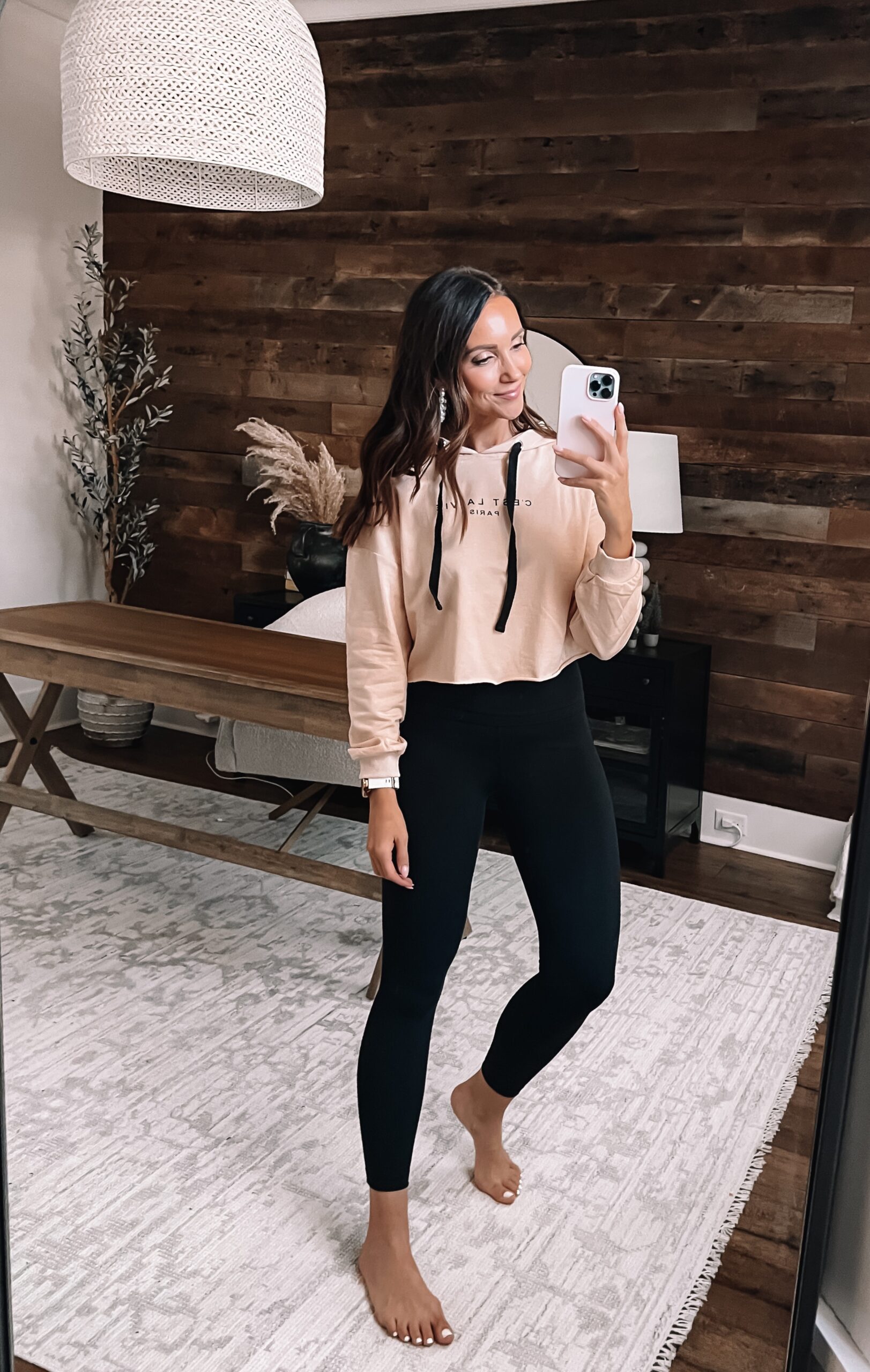 Not only is this sherpa jacket so cozy, it's one of Amazon's best sellers and has over 20k reviews. It fits tts, I'm in size small.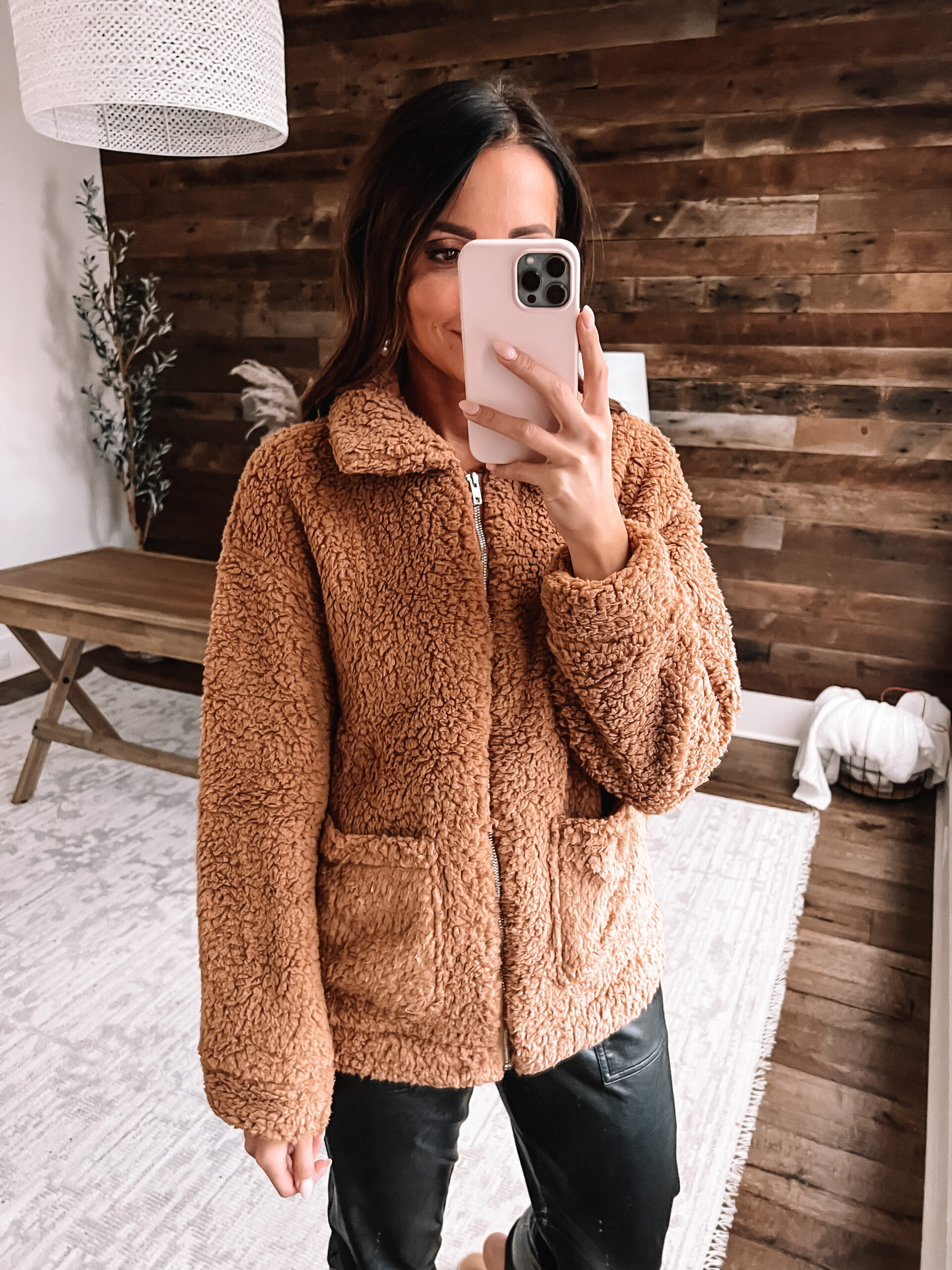 There's just something about green joggers and when I found these last year I knew they were a hit. They're super comfortable and I love the athletic-tech feel of them. The sweater is really soft and a great wardrobe staple – I'm wearing size small.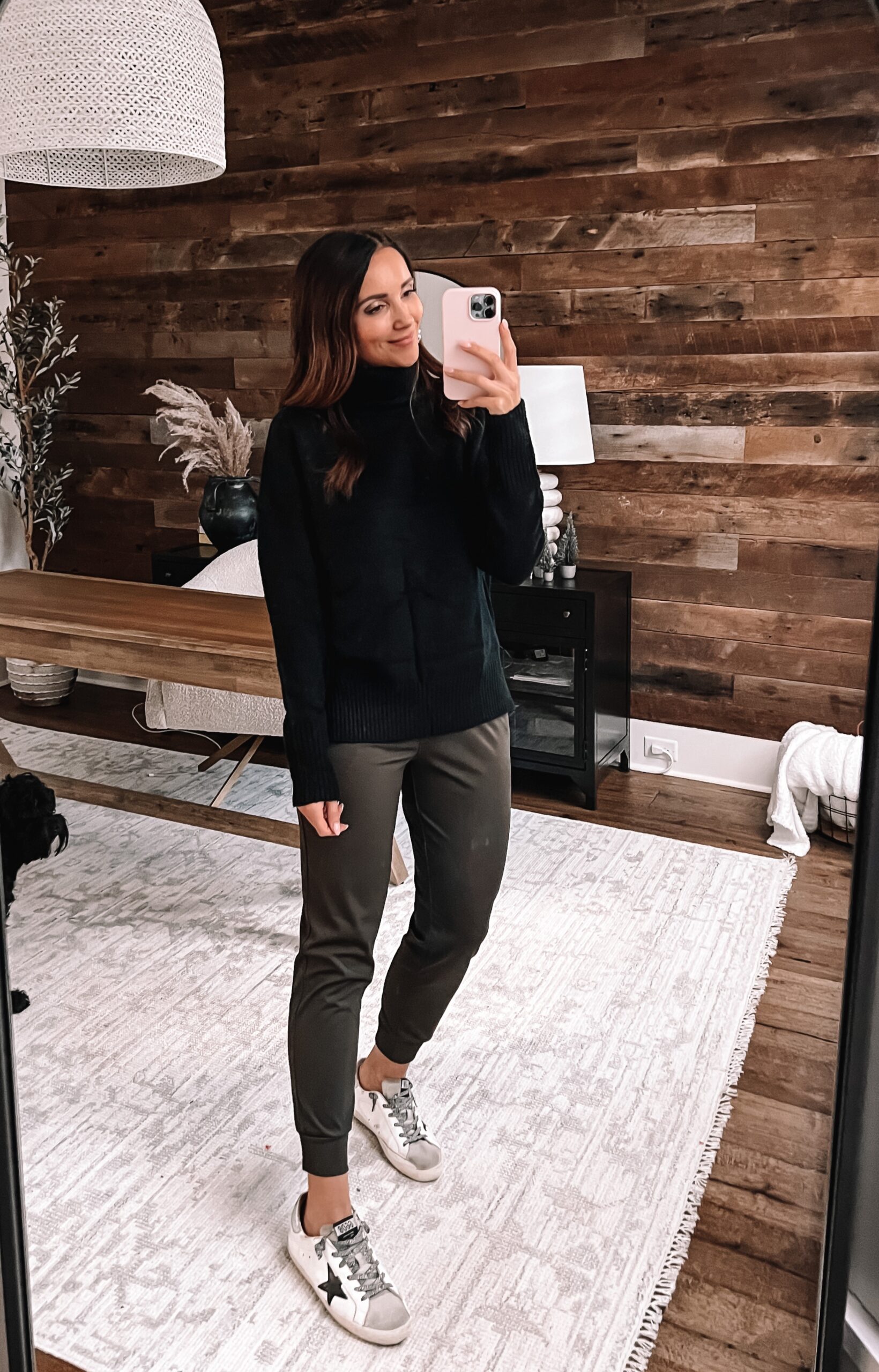 This may be my favorite outfit of this haul. This skirt is such a great transitional piece that can be worn year round. The bodysuit is one of my favorites from Walmart and the booties fit tts.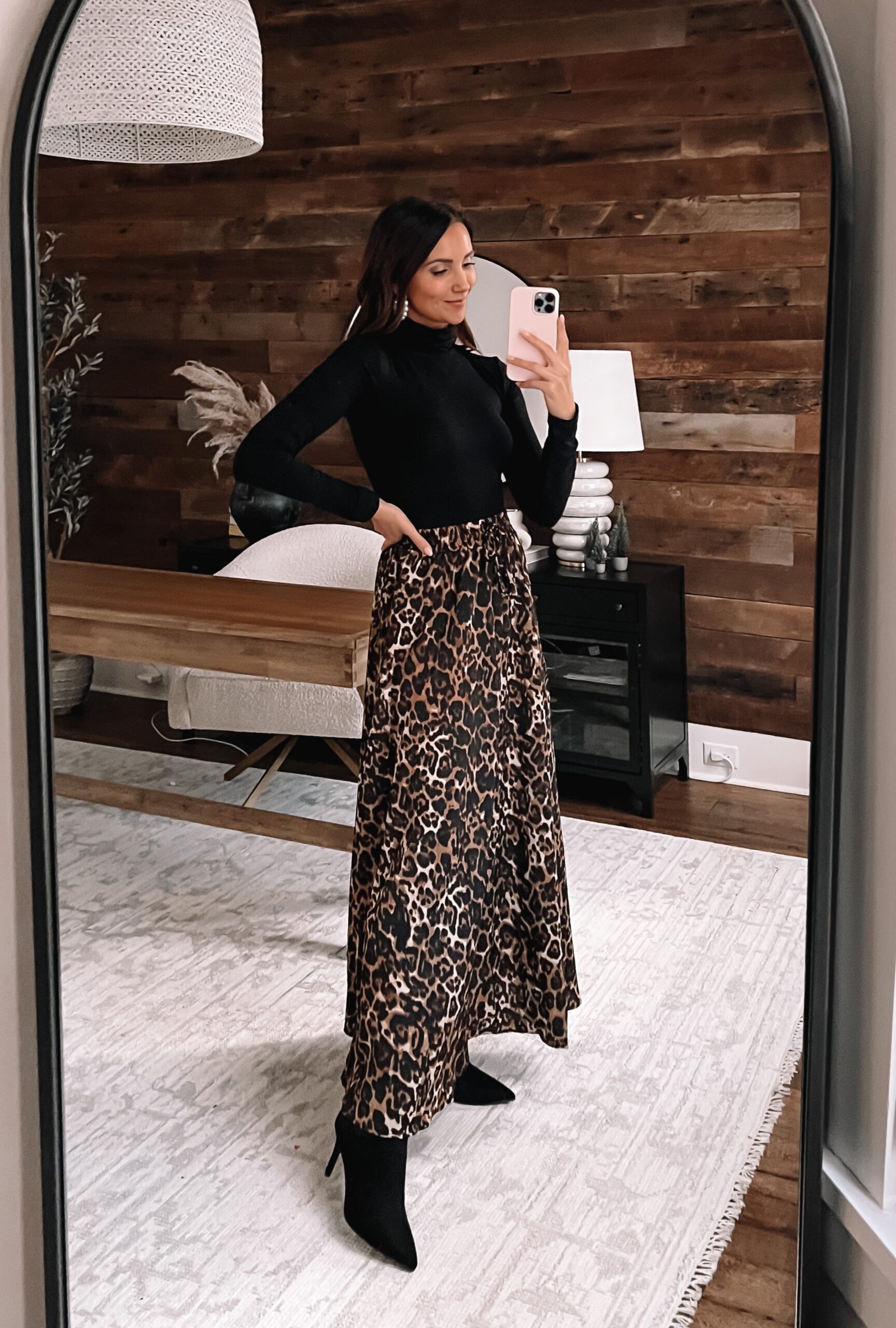 This is almost a dressier version of the above outfit, hehe. The wrap bodysuit and satin skirt are absolutely gorgeous. Great for work or going out for date night. Both fit tts, I'm in size small.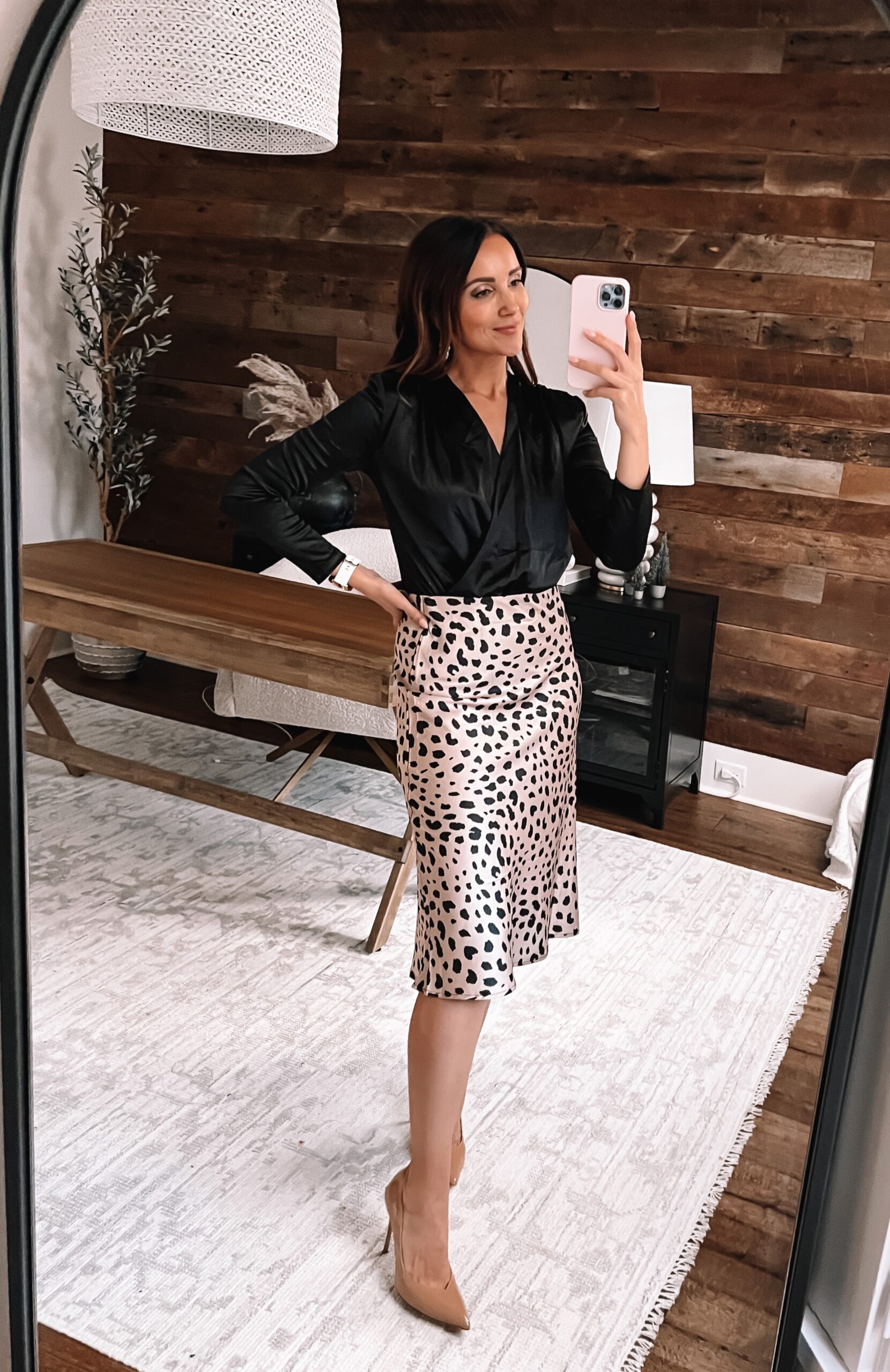 How gorgeous is this dress? I love the color, length and fun clip dot design. It fits tts, I'm wearing size small.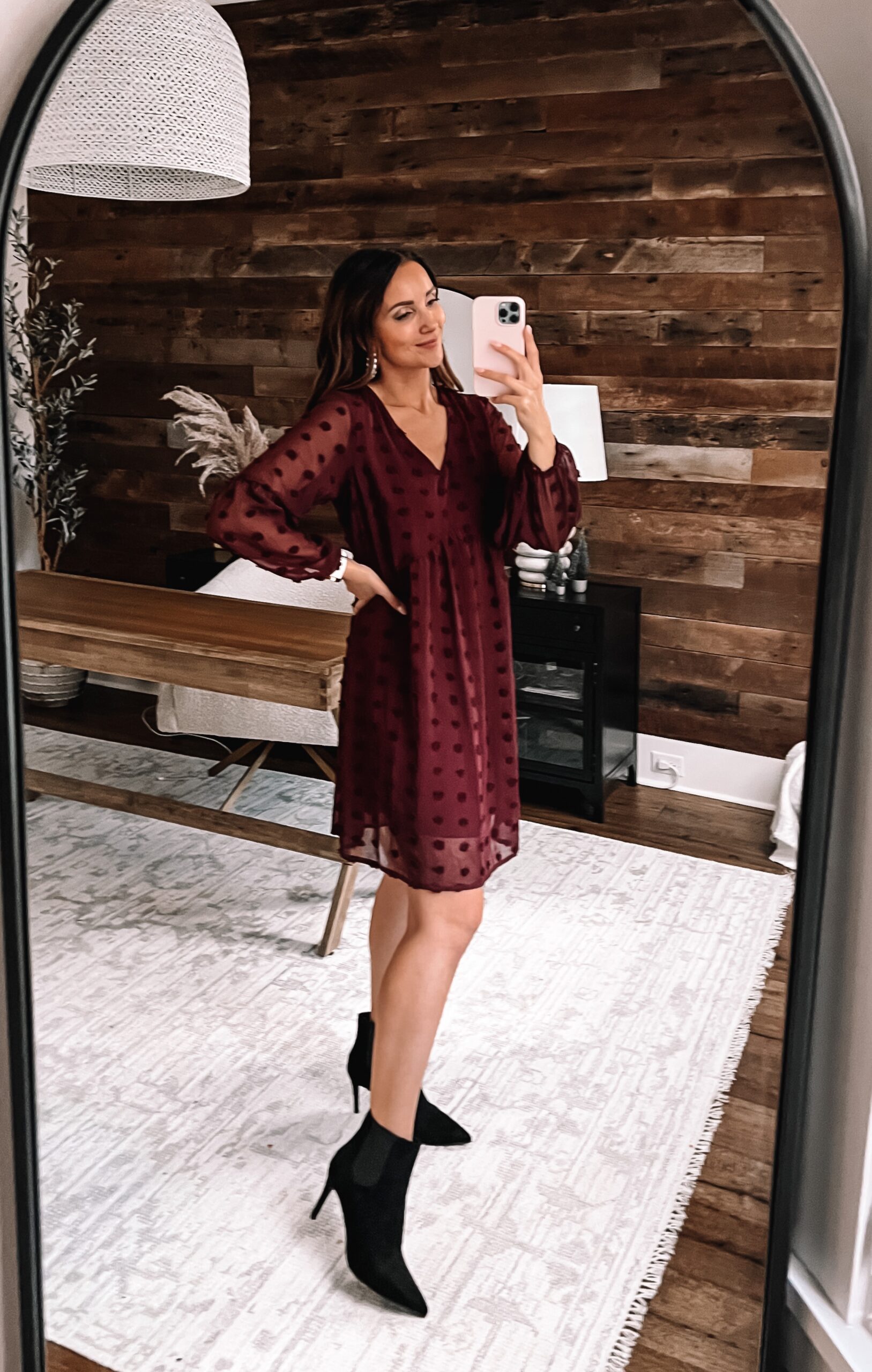 I love the pattern of this dress. It's so pretty and would also work well in the spring and summer. The thigh high boots are such a great find and have over 10k reviews. They fit tts.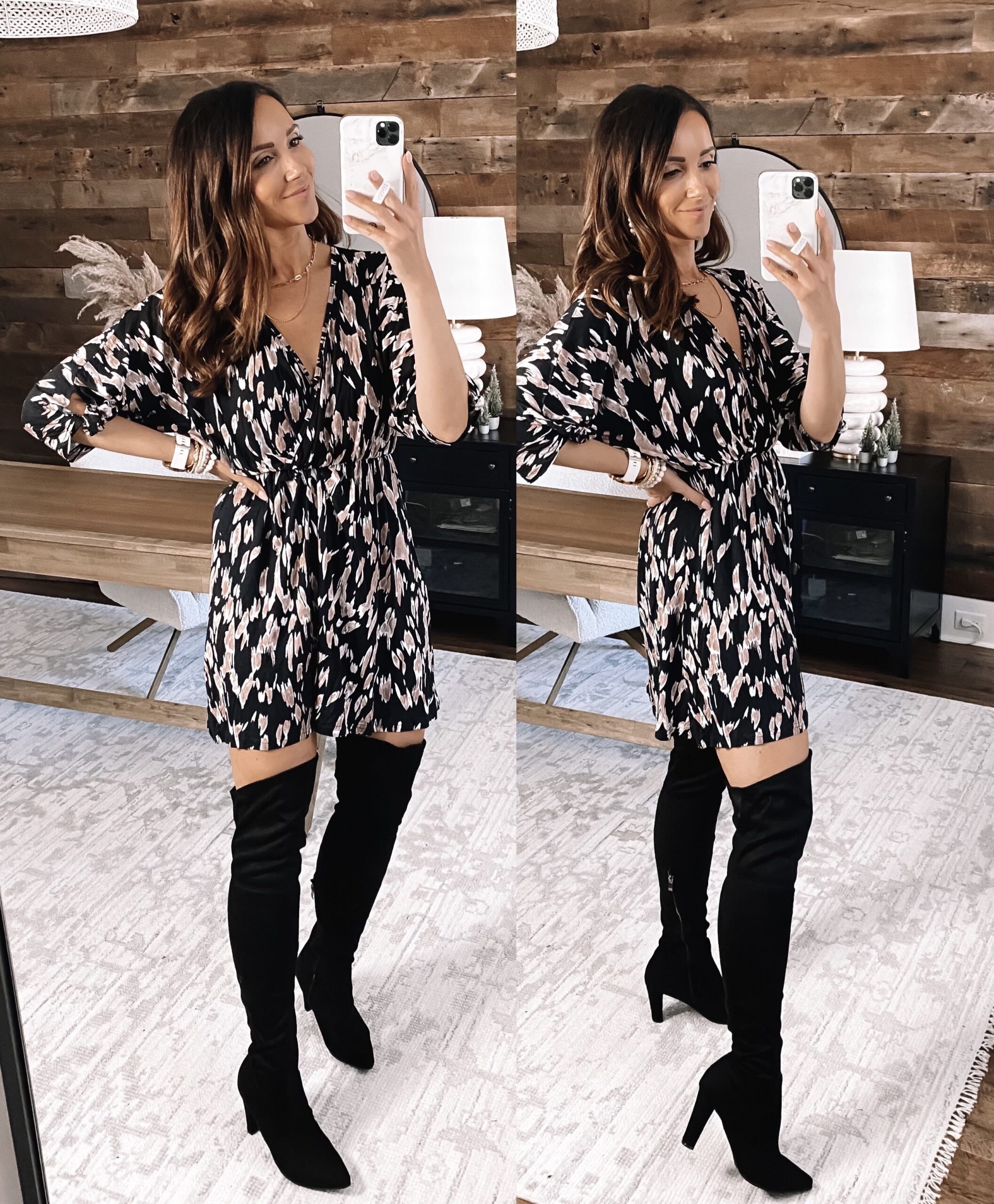 This outfit has become a best seller amongst BRS readers. The sweater is so soft and from the before mentioned Anrabess brand. The skirt is absolutely gorgeous! It fits tts – I'm in size small.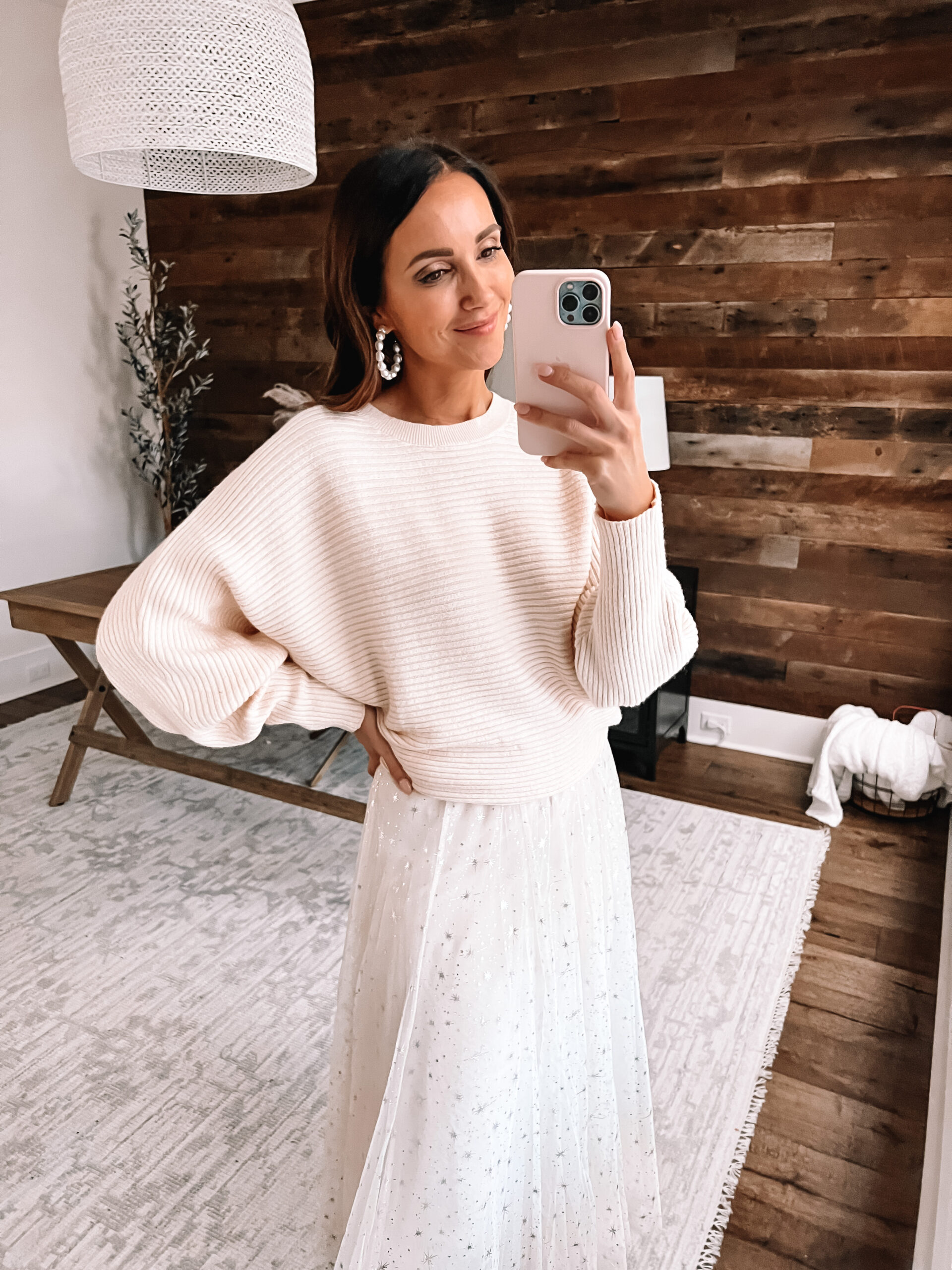 I grabbed a couple of new tops from Amazon and these are so cute with their different styles and detailing. All fit tts, I'm in size small.
BLACK TOP // MOCKNECK WHITE TOP // MESH WHITE TOP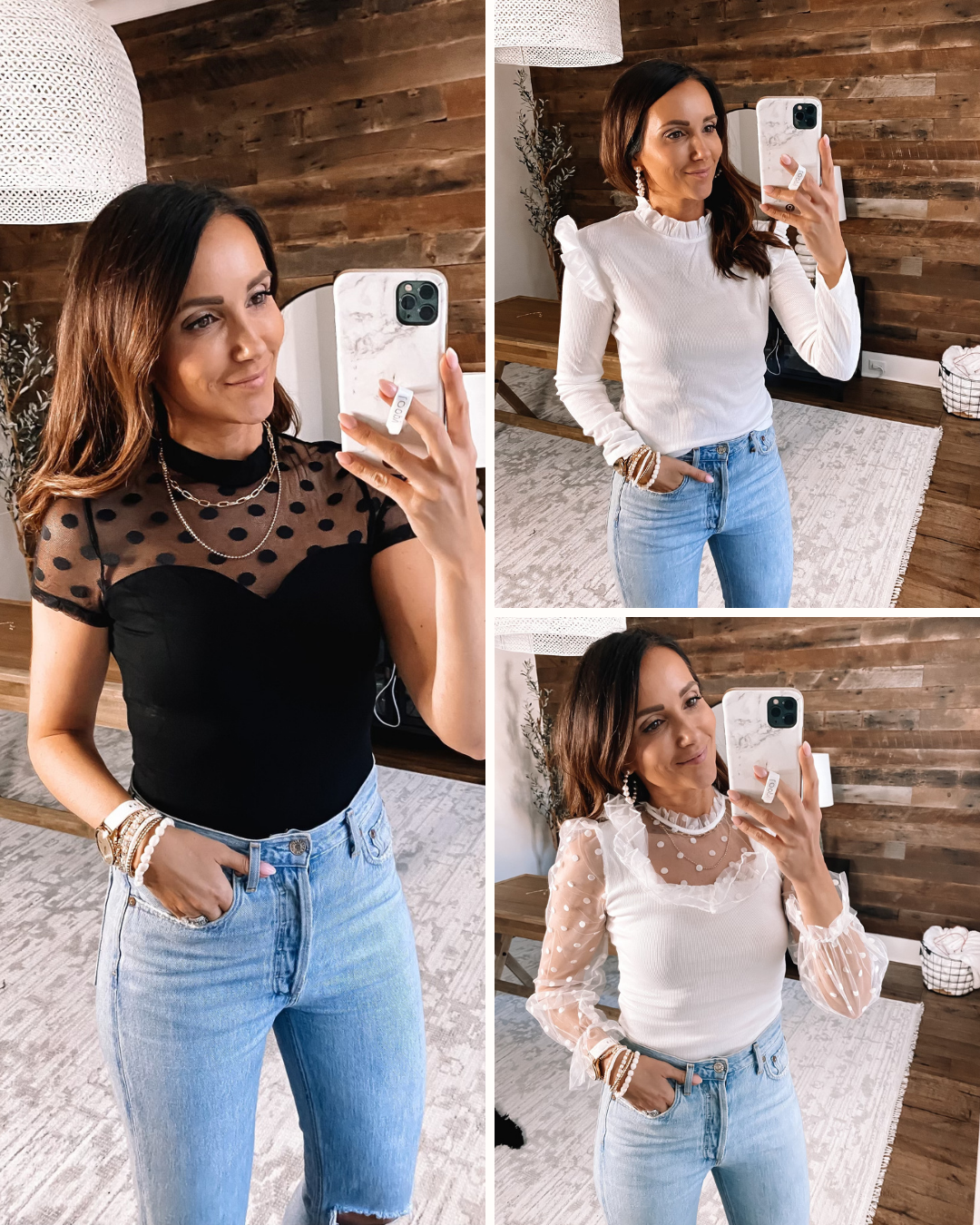 This jacket is perfect for all my leopard lovers. It's packable, water resistant and affordable. I'm in size small.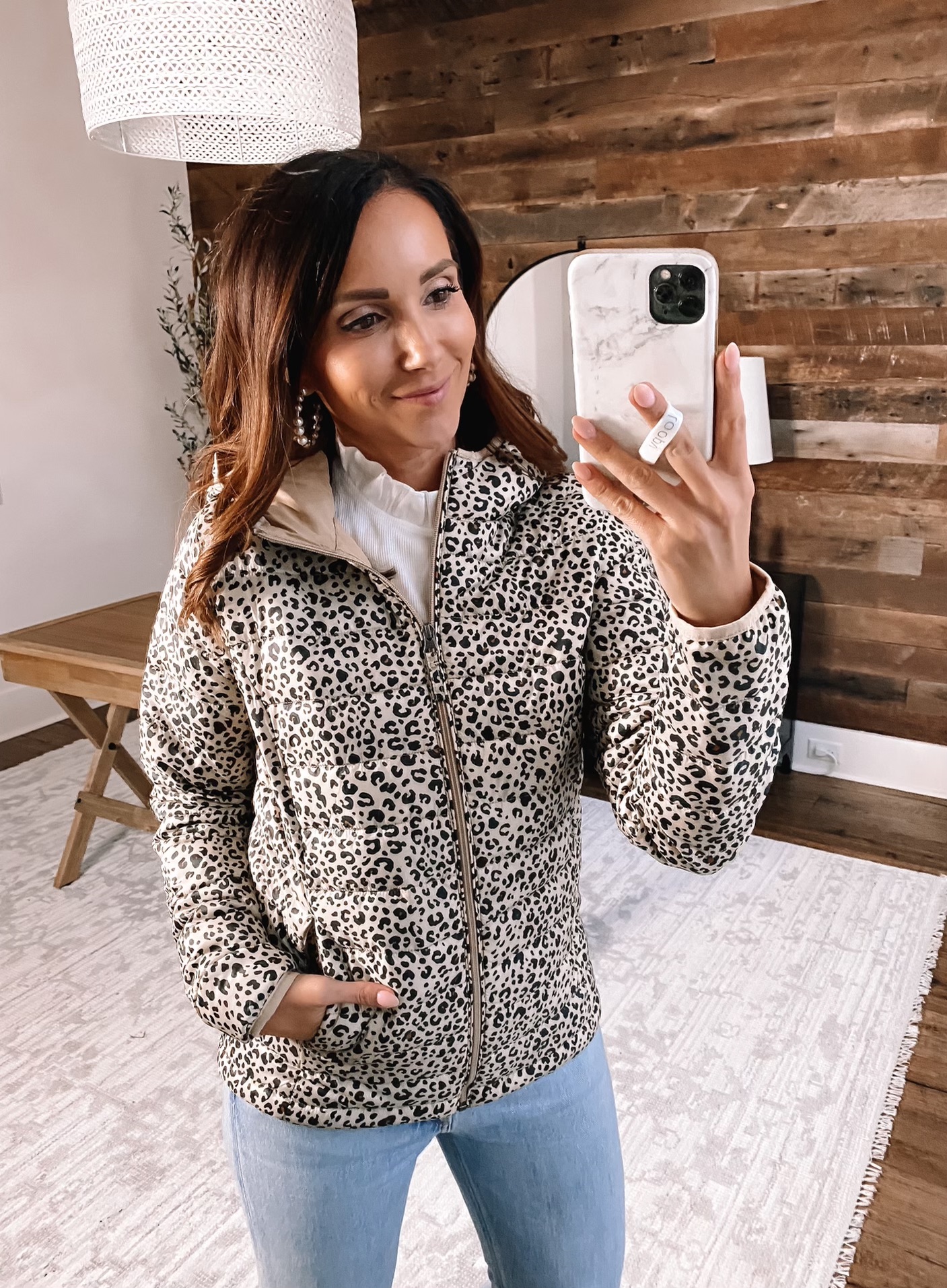 Just under $30, this puffer vest is a great affordable option. It's available in 12 colors and fits tts.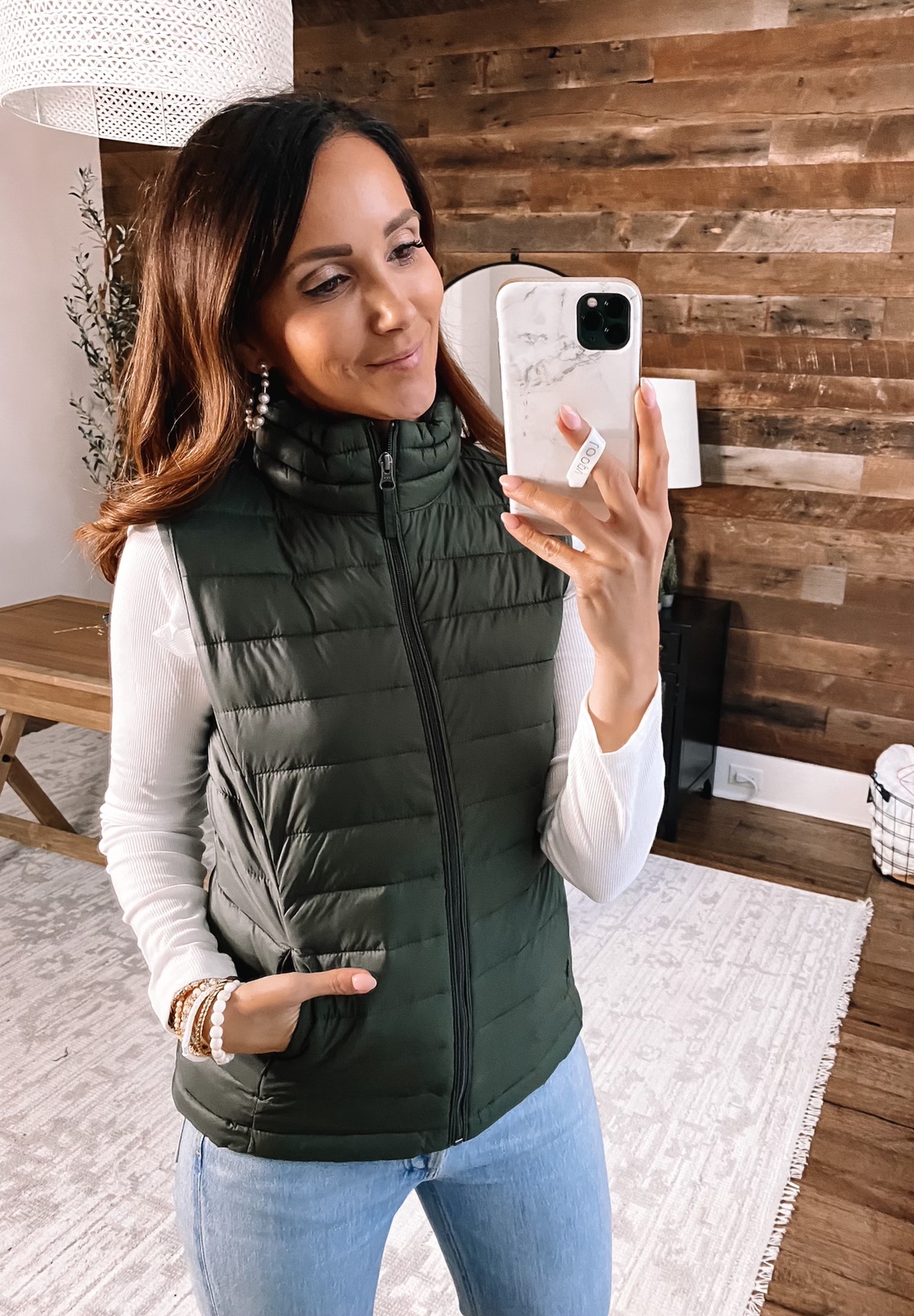 I've been working out consistently since before Thanksgiving but I have fitness goals in mind starting in January. To get ready I ordered some new gear. The sports bra and leggings fit tts – I'm in size small.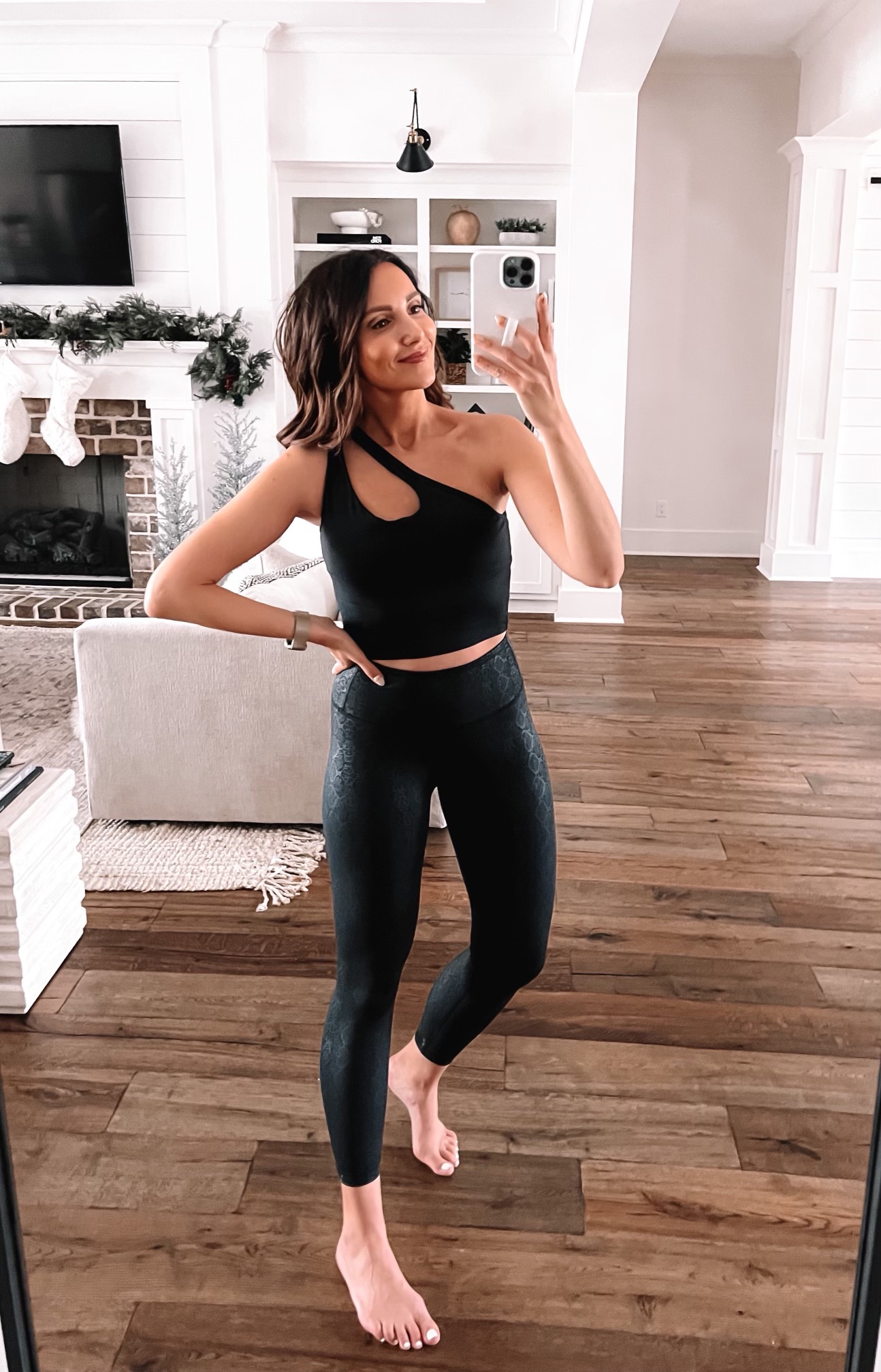 This tee is a great layering basic and it looks just like over retailers but this one is at a fraction of the price. I'm in size small.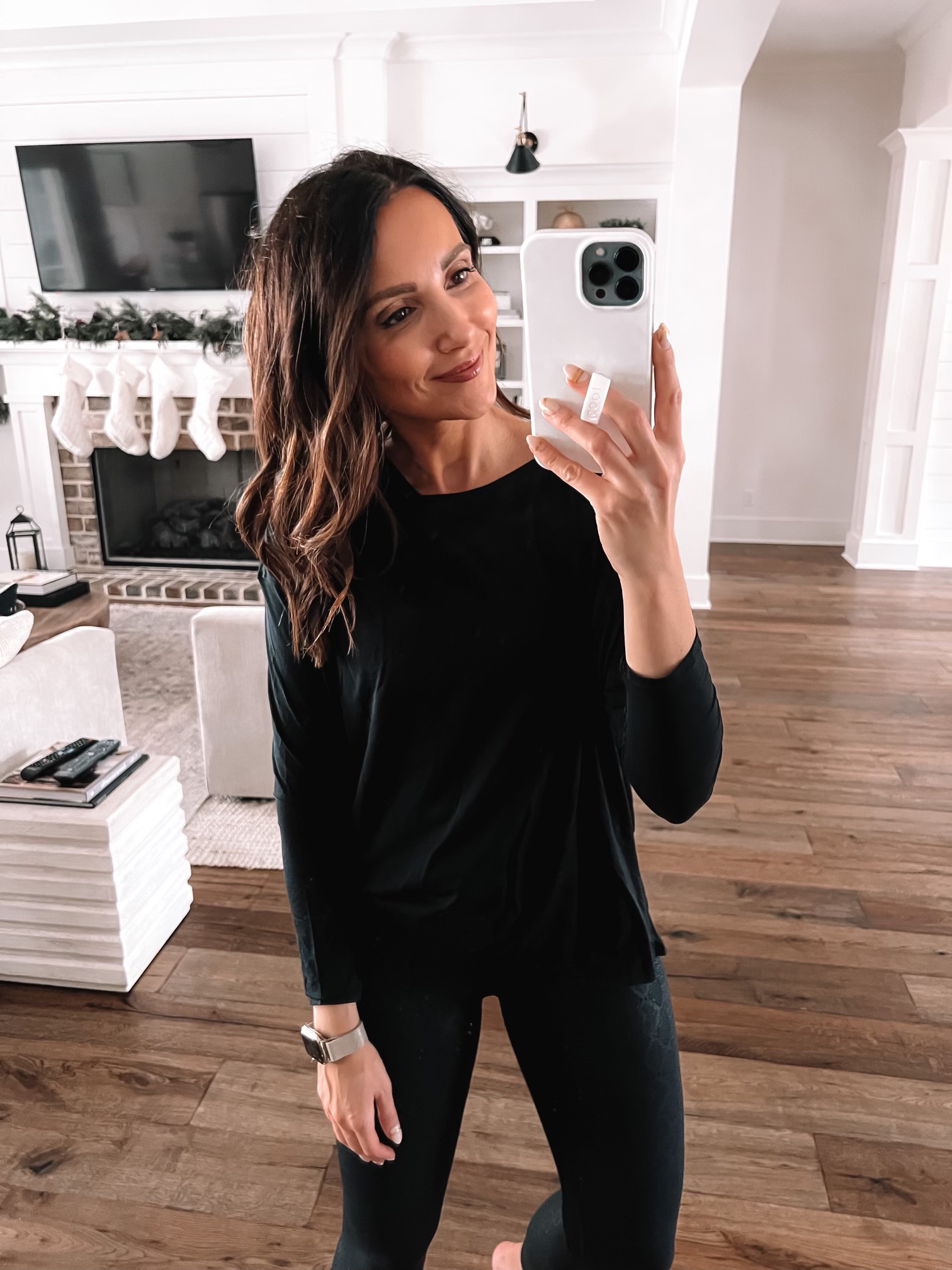 The color of this set is absolutely gorgeous and the quality is so good! I'm wearing size small in the sports bra and in the leggings.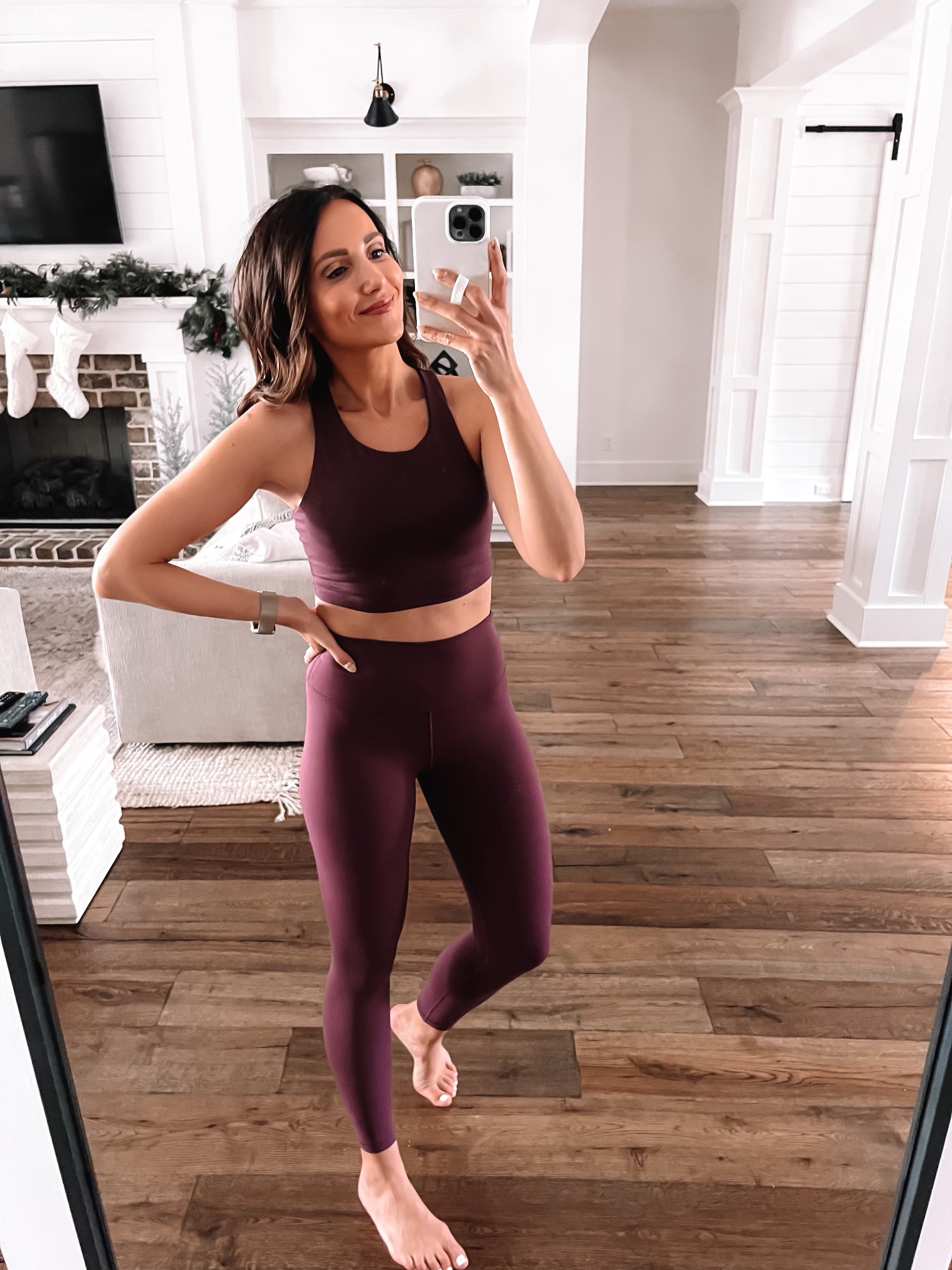 This hoodie jacket is so good! It's from the CRZ Yoga brand which is one of my favorites on Amazon. It fits tts, I'm in size small.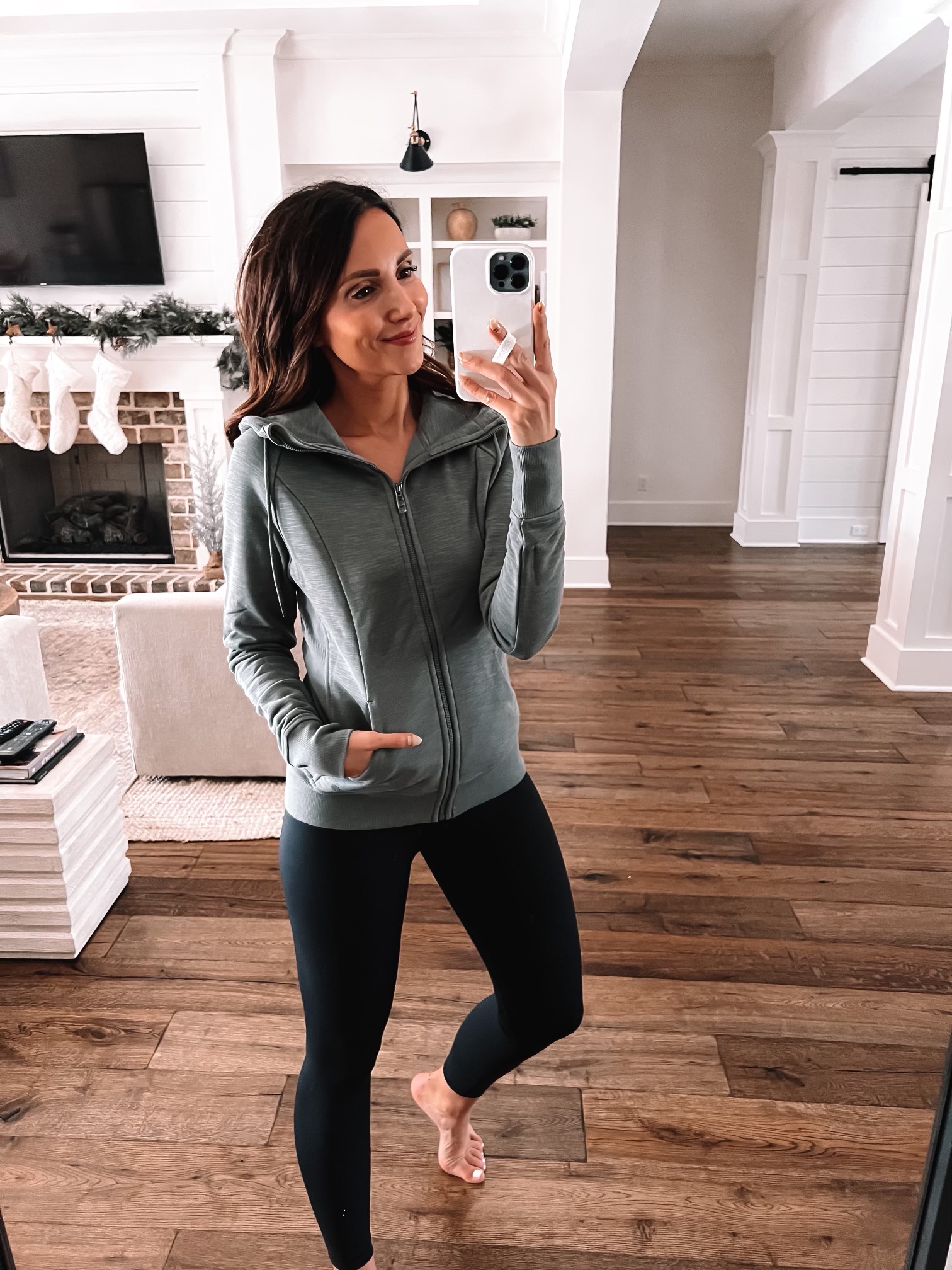 Thank you so much for visiting Blushing Rose Style blog.