Booties You Need This Holiday Season
It is the final countdown to holidays my friends. My spirits are high, because I will get to see my family in just few short days. I just have few more things to pick up from the mall for my mom and dad. Nordstrom has been my go to retailer for gifts for the entire family for years. They have great selection of men's and women's fashion at all price points.
When I walked through Nordstrom few weeks ago I found THESE booties (similar ones HERE). I fell in love with the slouchy silhouette and pointy toe. I am telling you girls, these booties are so chic. I have been getting a ton of compliments on them. I am also happy to report I found them in a lighter color (and round toe) on sale 30% OFF HERE. I just bought them for myself. These booties are definitely the must have for the holiday season.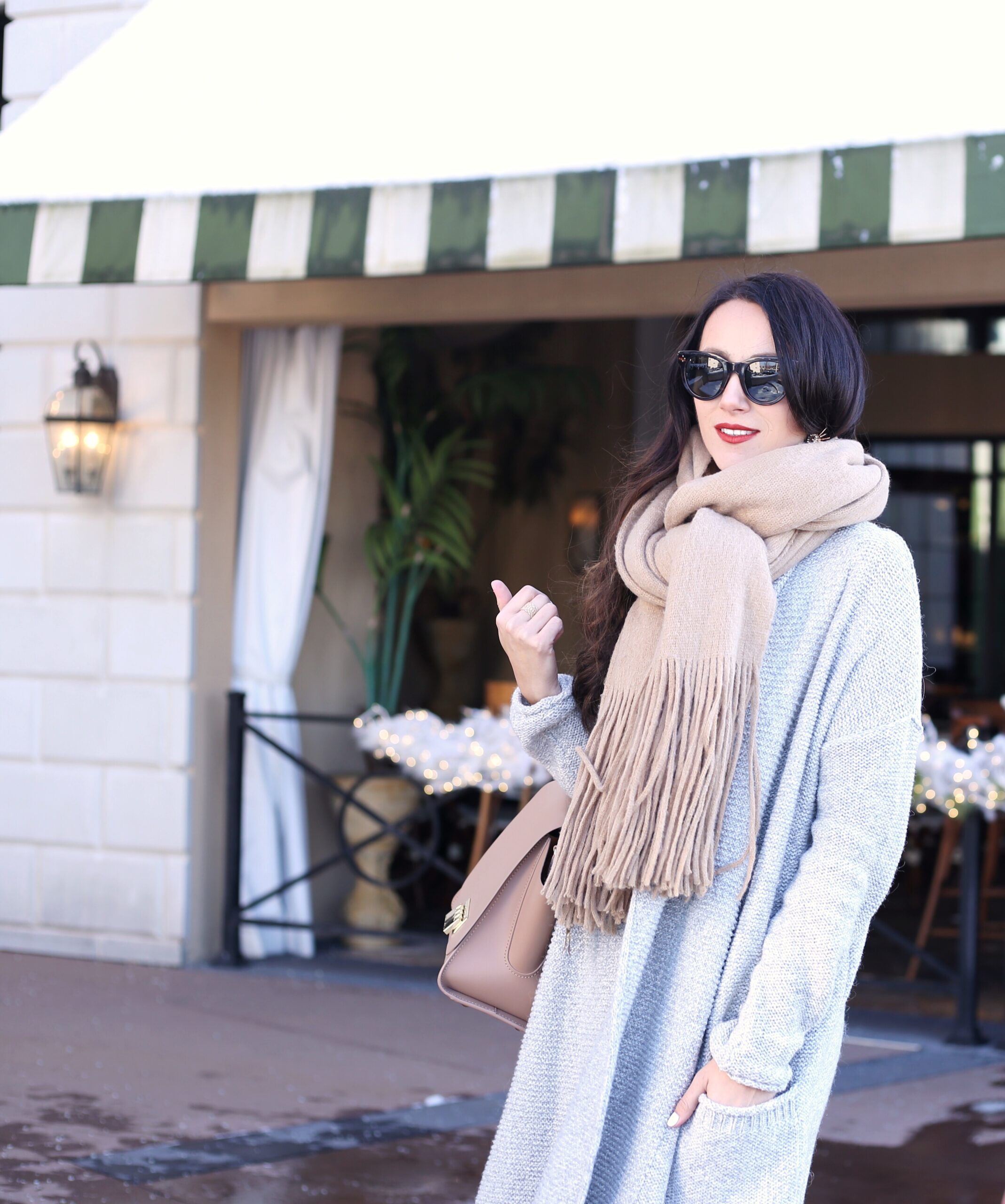 If you have been following me for a while, you may know how much I love cardigans. When I found THIS one, I quickly added it to my shopping cart hehe.. I love the unique texture and how long it is, which makes it perfect for leggings (my favorite & most slimming pair HERE) or skinny jeans. It has a generous fit. I am wearing size XS. It comes in a darker grey color as well. Since it's been freezing in NY, I have been wearing THIS fringe scarf nonstop. It is oversized and thick, which is great for low temperatures.
Other Booties You May Like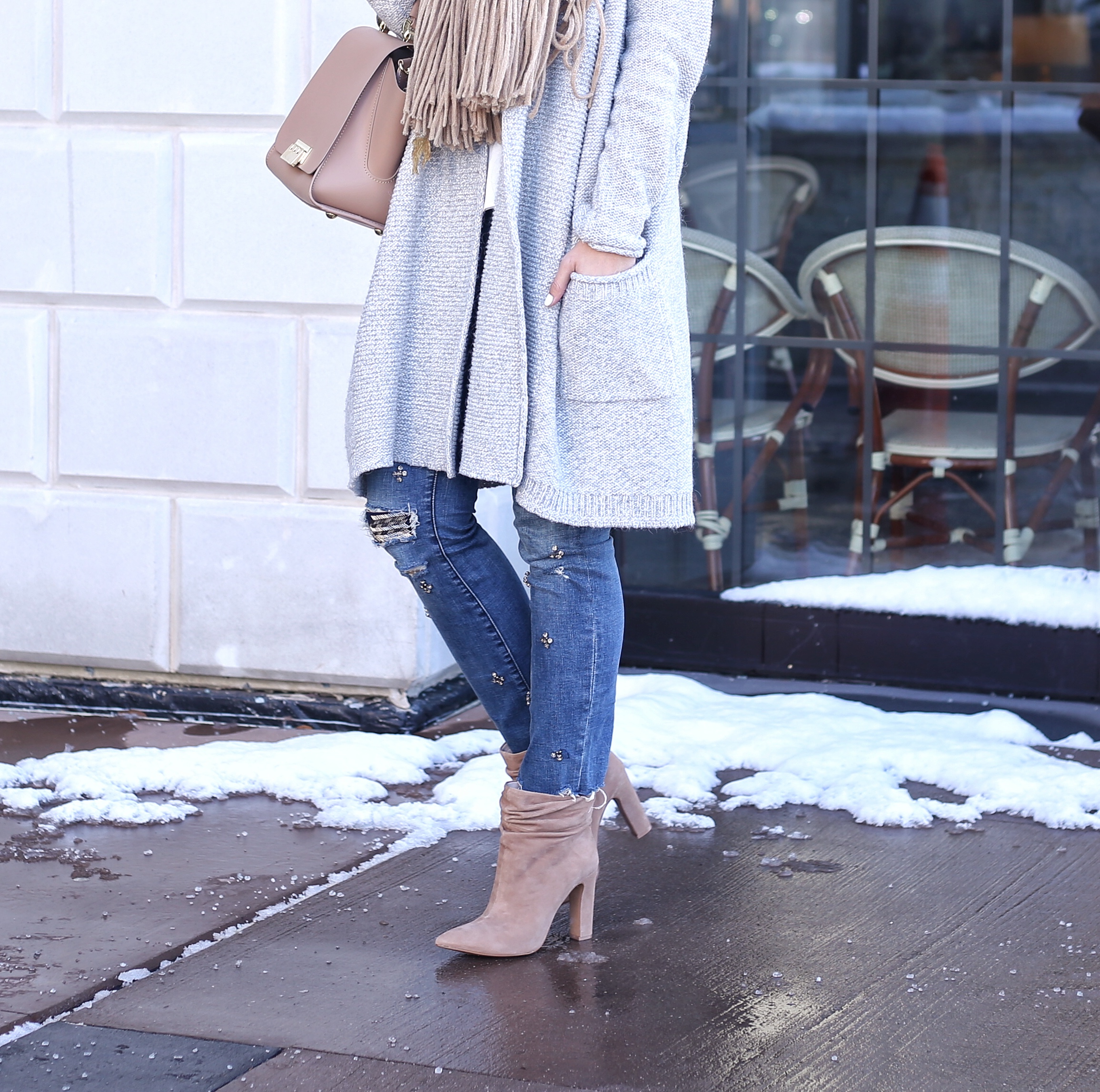 Other grey cardigan options
Must Have Winter Boot of The Winter Season
Few weeks ago with anticipation of the first snowfall in NY, I ordered THESE snow boots. They are hands down the most stylish snow boots out there. Best news is… they were just marked down 40%. Grab them before they're gone.
Thank you so much for reading my blog. And Thank You to Nordstrom for sponsoring this post.
XO,
Anna