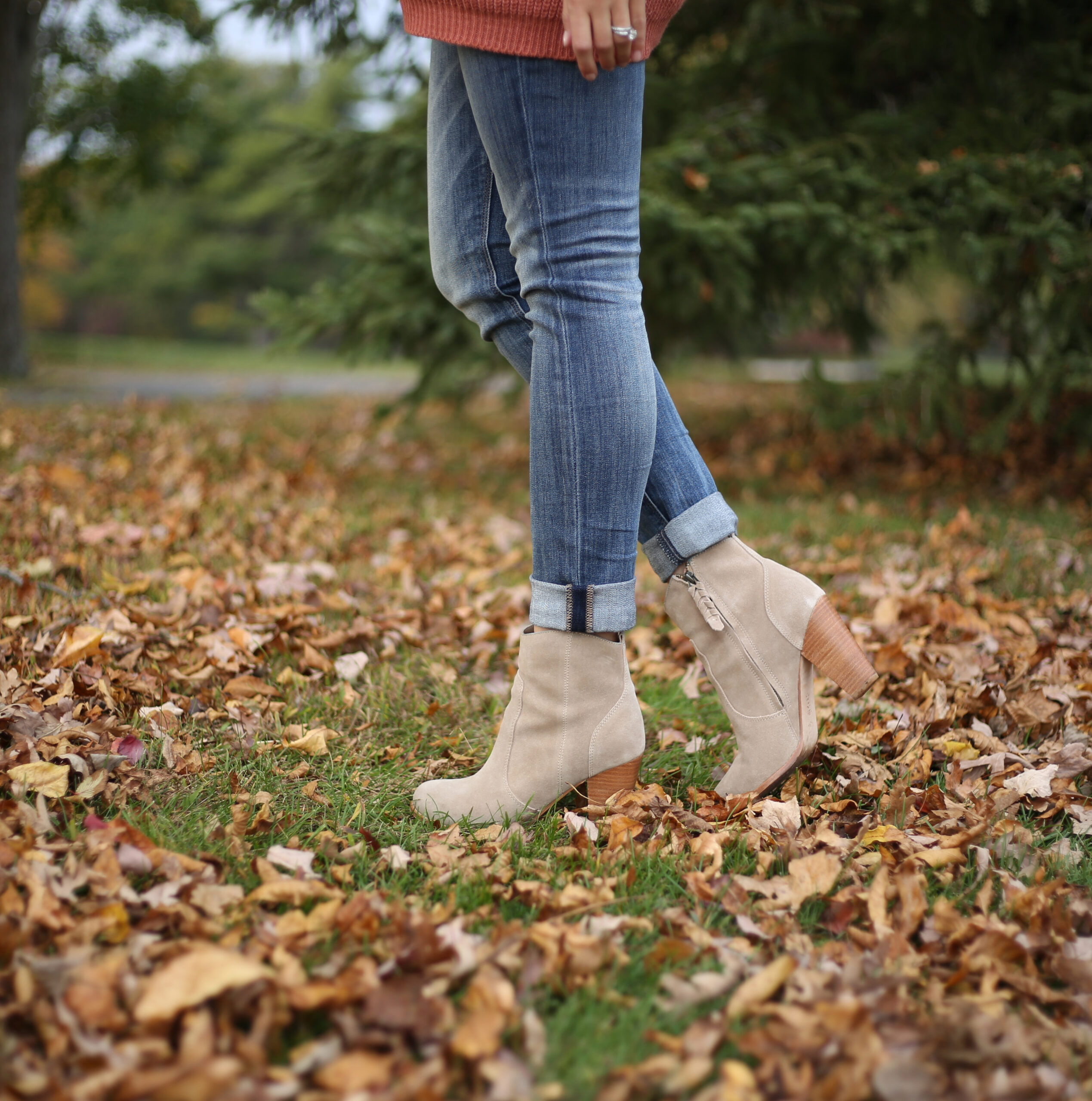 Here is a round up of my favorite fall booties for the fall.  The weather has definitely changed, and the sandals have been stored away!
You may have seen many of these on my Instagram.  There are so many great sales going on right on, so it is the perfect time to snatch a new pair.
See the picture below. And BTW the images are clickable, so just click on the bootie you like, and it will take you directly to the website!
STYLE TIP: when choosing a pair, think about your wardrobe and what will work best with the color palette. I have a pair of whiskey or caramel color booties, and I find that particular color works with almost any fall outfit I own. The taupe or tan color is obviously super neutral, so if you're on the fence, grab a pair in that tone. Also one of the most popular colors this season has been olive green. I found it to be pretty neutral and works with many fall outfits as well. And you can always accessorize with a scarf or a poncho to fit it into your look. You can shop the booties from the picture on the left HERE. Let me know which ones are your favorite!
BTW you can click on any of the bootie images below, and it will take you direclt to the retailers website.
Thanks for reading!
XO,
Anna