Hi girls. I am back with a much requested Walmart try-on. The new arrivals are so good, and I am sharing 5 new outfits from casual to loungewear. I hope you love them. Btw, did you know Walmart offers free next day or 2 day shipping on many of their items, which is pretty great!
New Outfit Ideas – Boyfriend Tee
I am wearing size small in this boyfriend tee, I love the relaxed and oversized fit. It's super affordable, available in 7 additional colors and you can get it with two day shipping. The jeans fit tts. I love the trendy buttony fly and cropped flare fit. They are stretchy and comfy, I am wearing size 2. I am obsessed with these shoes & they fit tts.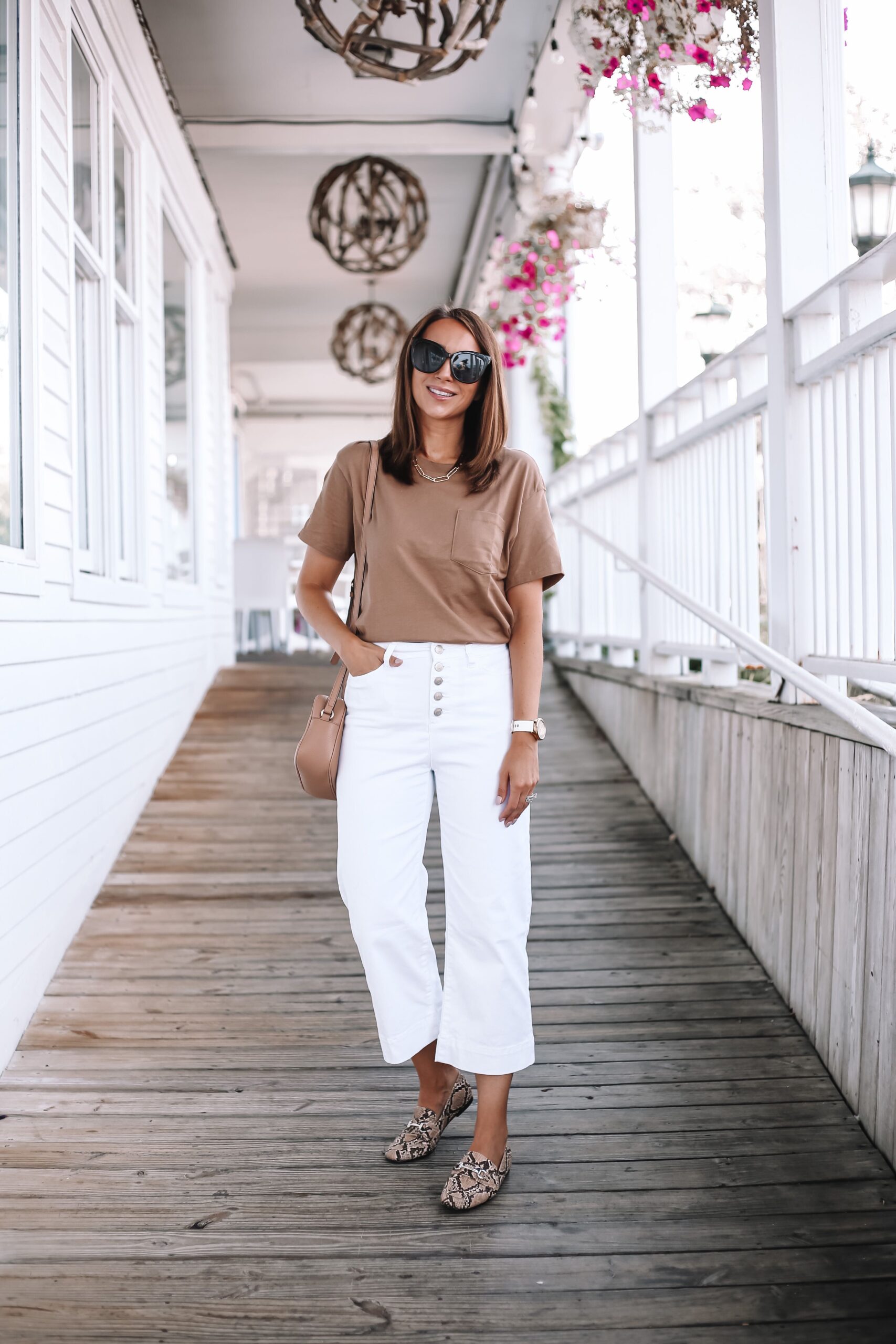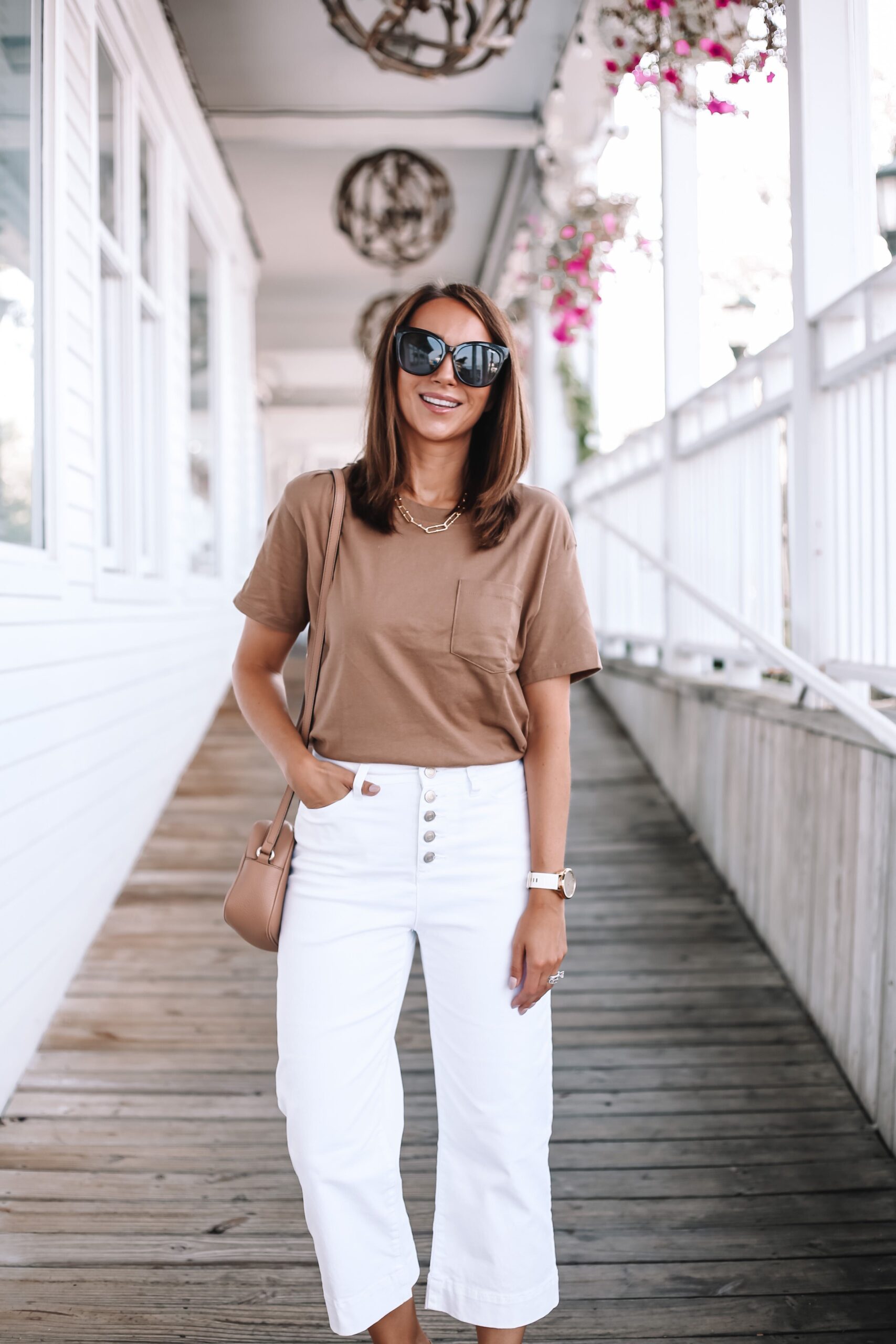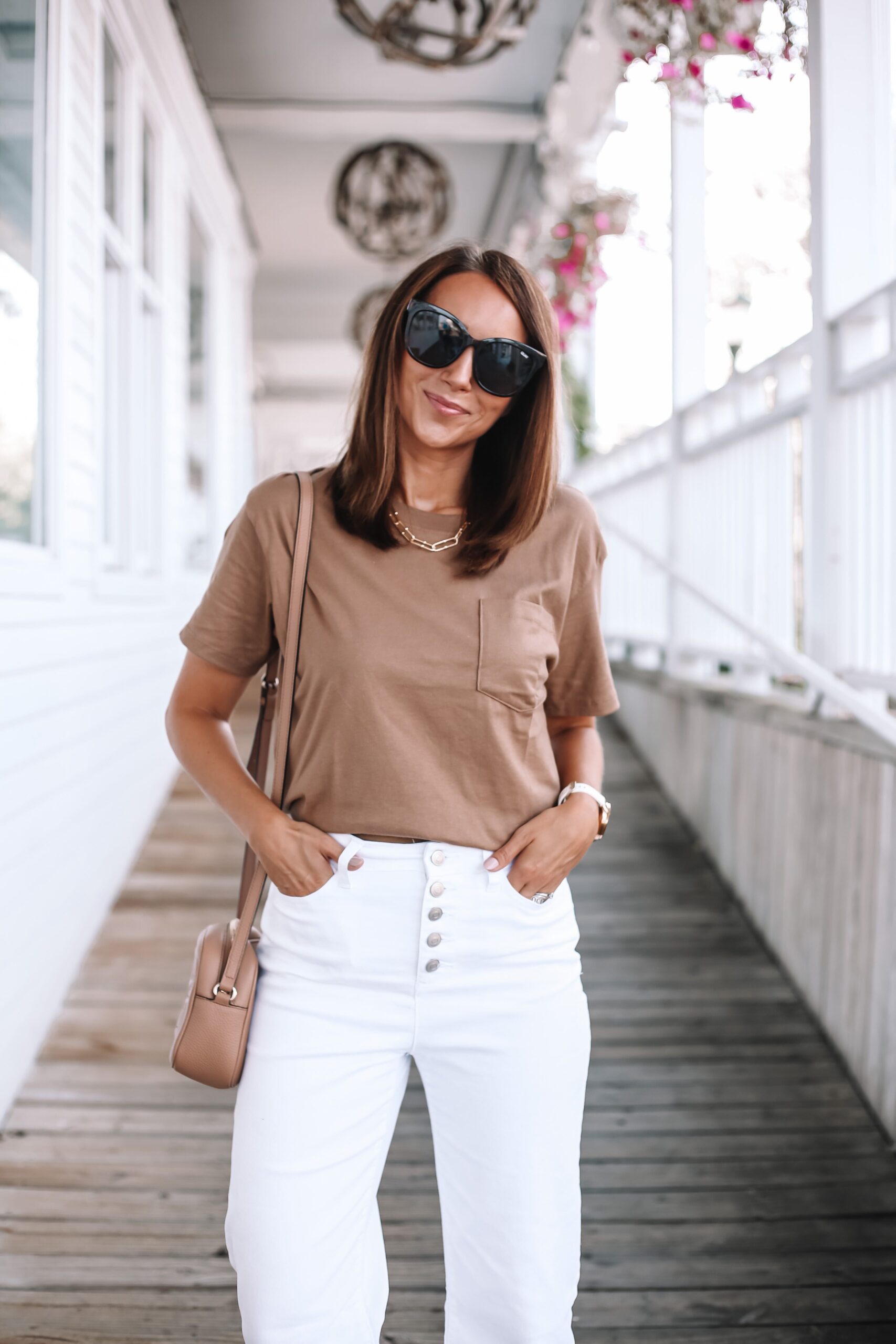 New Outfit Ideas – Oversized Cardigan
This cardigan amazing! The buttons are fully functional, so you can wear it open styled with a cami or a bodysuit. It's a relaxed fit, but TTS. I am in size small.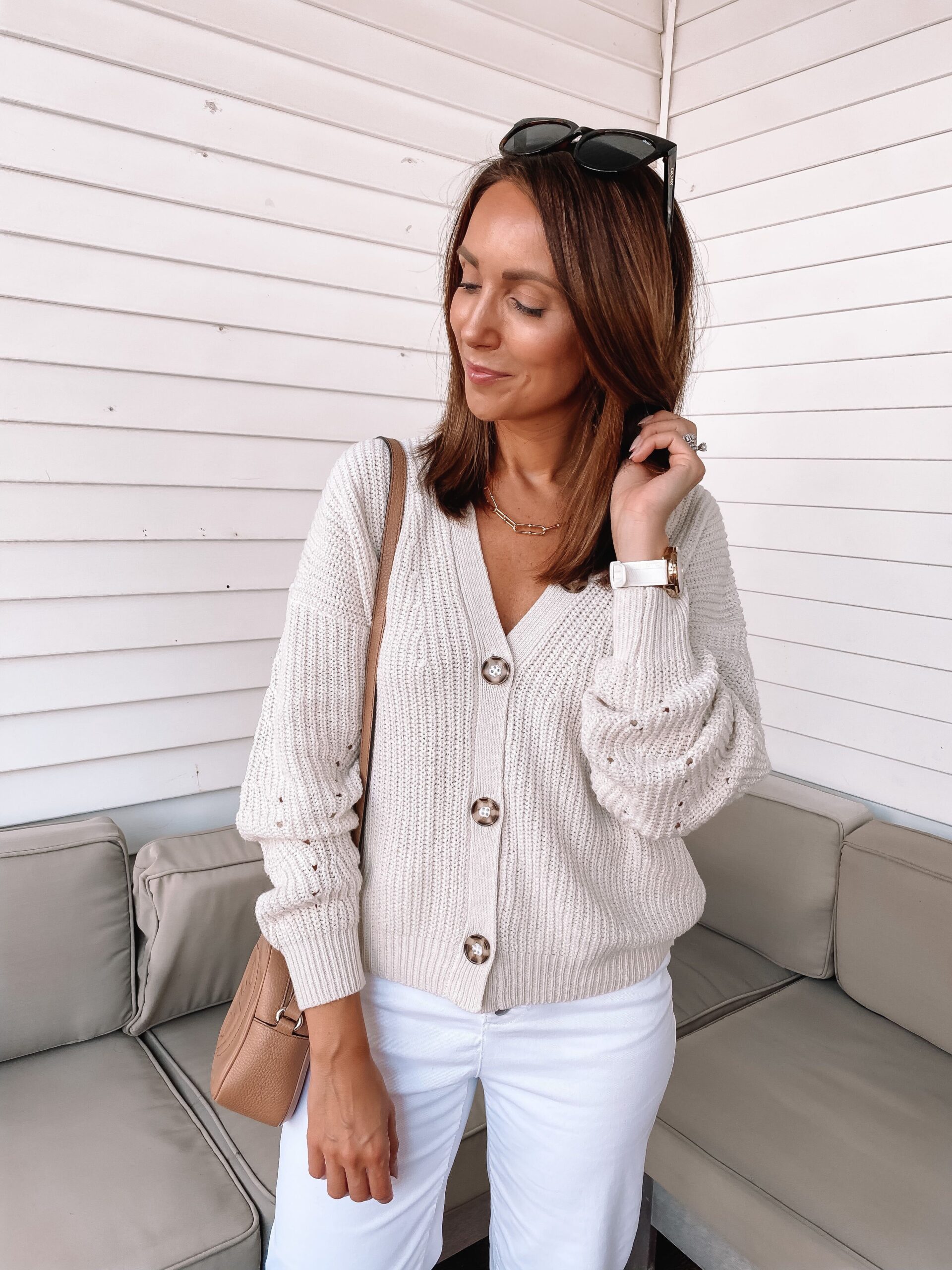 Love how the oversized buttons extend beyond. Such a nice and unique detail!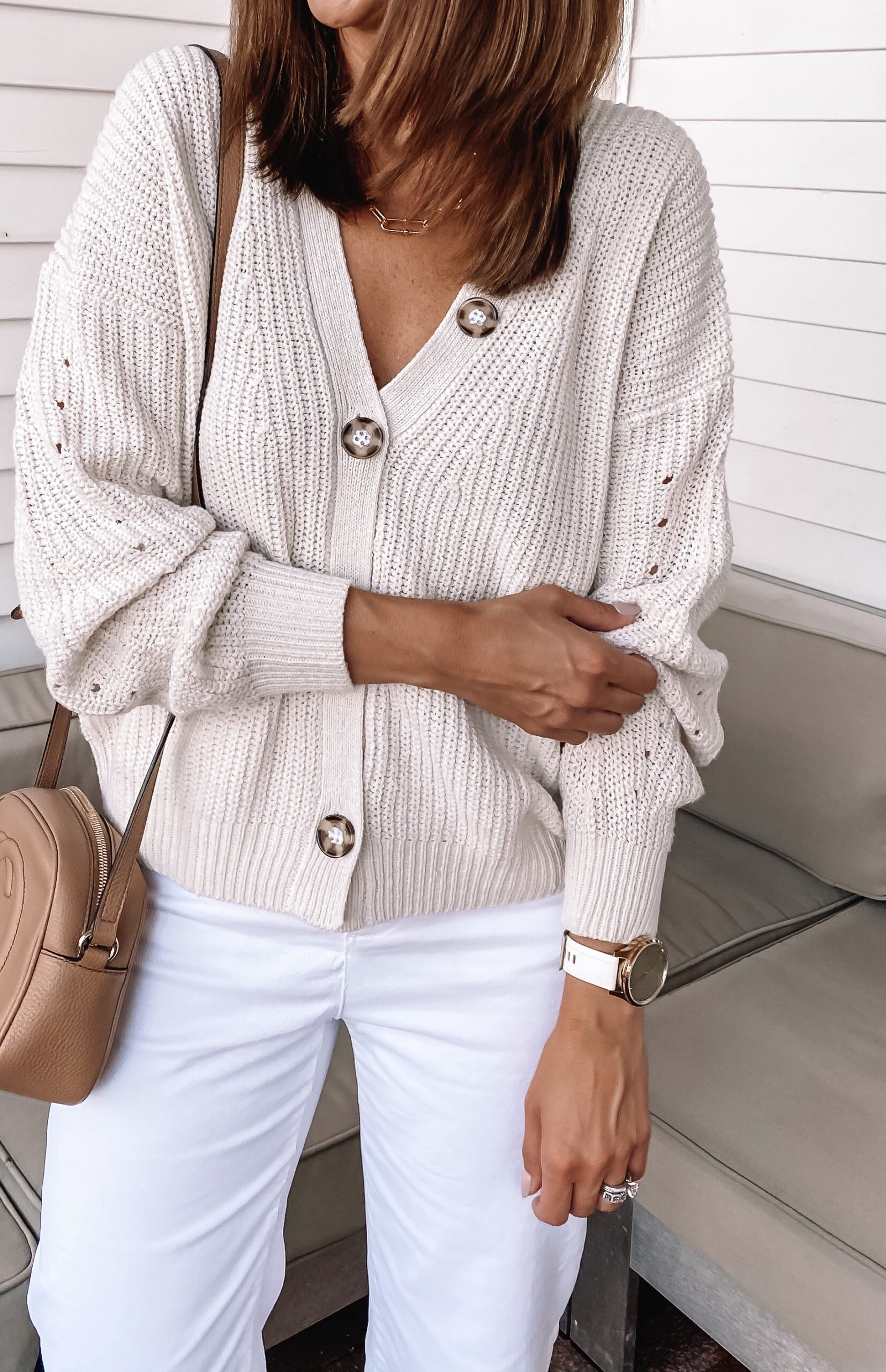 More Walmart Finds
I am all about neutrals so this summer outfit is right up my alley. The duster length cardigan is so light and a great piece for layering. I love the oversized statement buttons and I am wearing size small. Boyfriend style jeans are mid-rise, which is why I decided to size up. I didn't want them to pinch too much in the mid-section but I do feel they fit tts, I am wearing size 4. I love the light wash and the level of stretch (comfy). The bodysuit is cap sleeve length and it's from the Sofia Vergara line. This brand makes the best bodysuits and I couldn't recommend them more! I am wearing size small. I have shared these sandals before, they fit tts and are now on sale.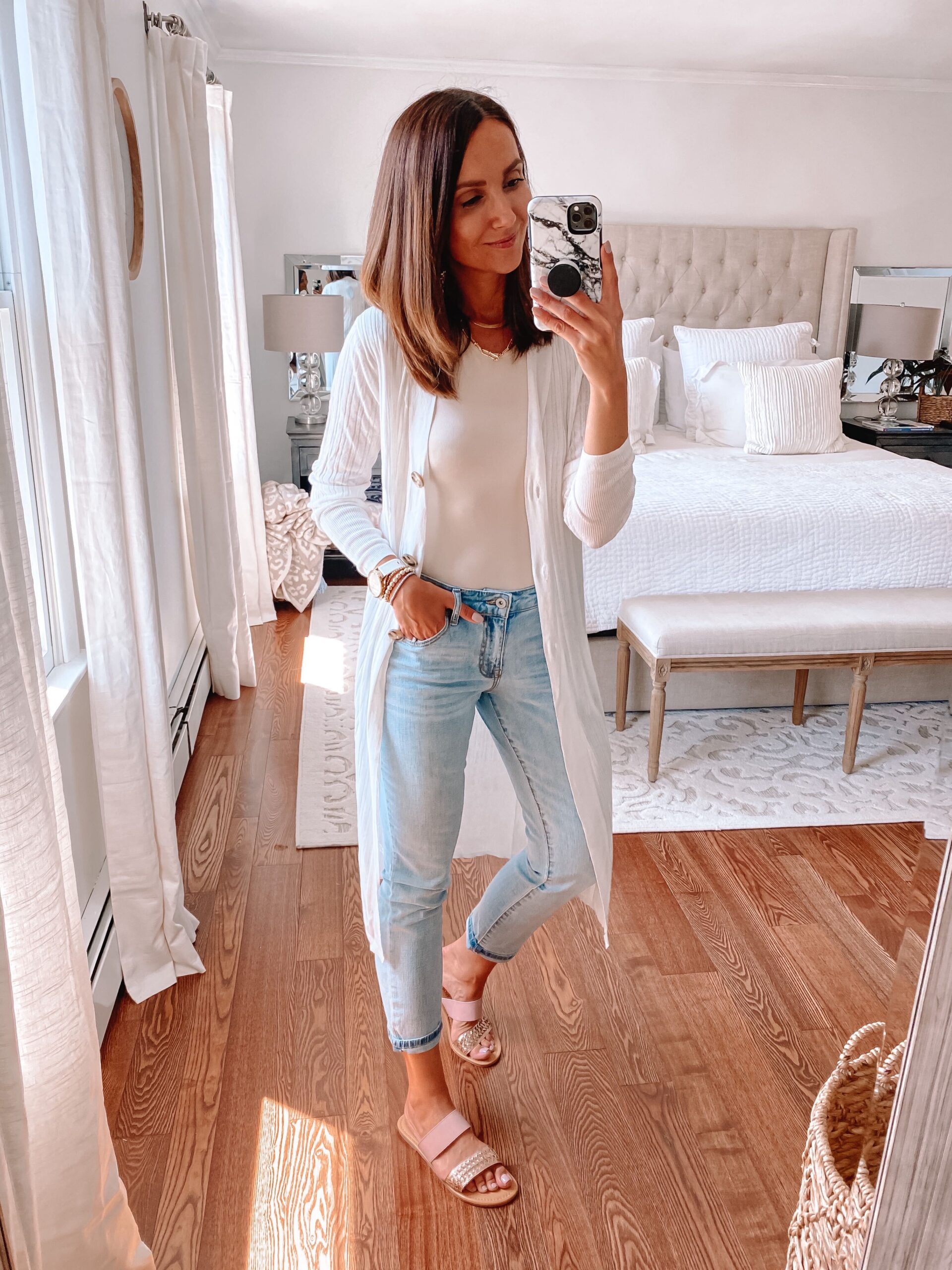 If you only look at one brand at Walmart, make it Athletic Works. I have never been disappointed with anything I've ordered, the quality is amazing and you can't beat the price. These sweatpants are super comfy and very light, but not see through which makes them great for the warmer weather. I am wearing size small. The tank bodysuit is another one by Sofia Vergara and it's so soft, you will love! It fits fits tts, I am wearing size small. You girls will be excited about these sneakers because they are almost identical to the sold out Adidas pair. They're so cute, comfortable and under $20. I sized up by half size.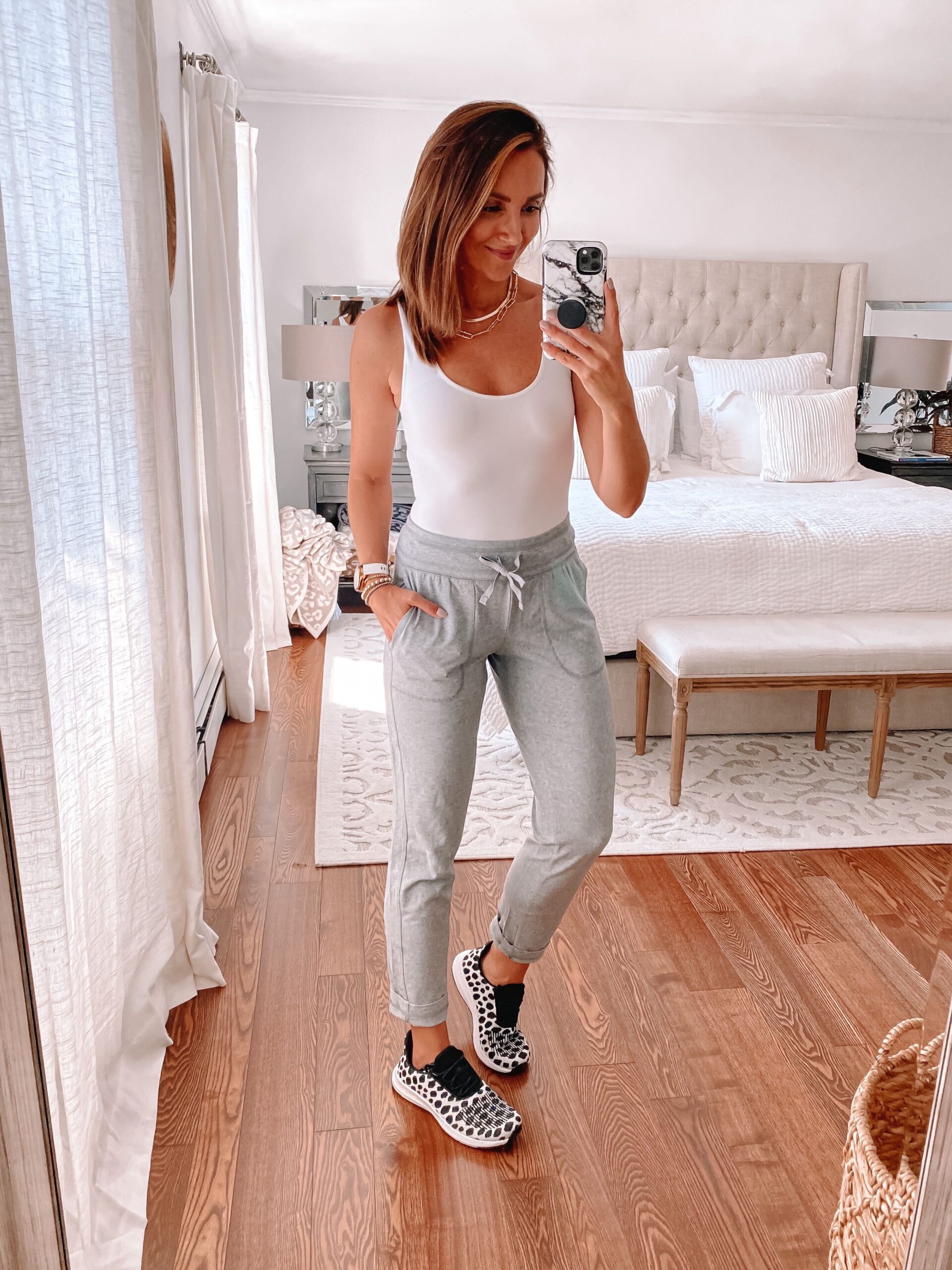 I promised that I would share these dresses when they were available and back in stock. Last month, they sold out so quickly but this dress is fully in stock! It's so beautiful and I love the bright print. Doesn't it make you think of Lily Pulitzer? It fits tts, the straps are adjustable and I am wearing size small.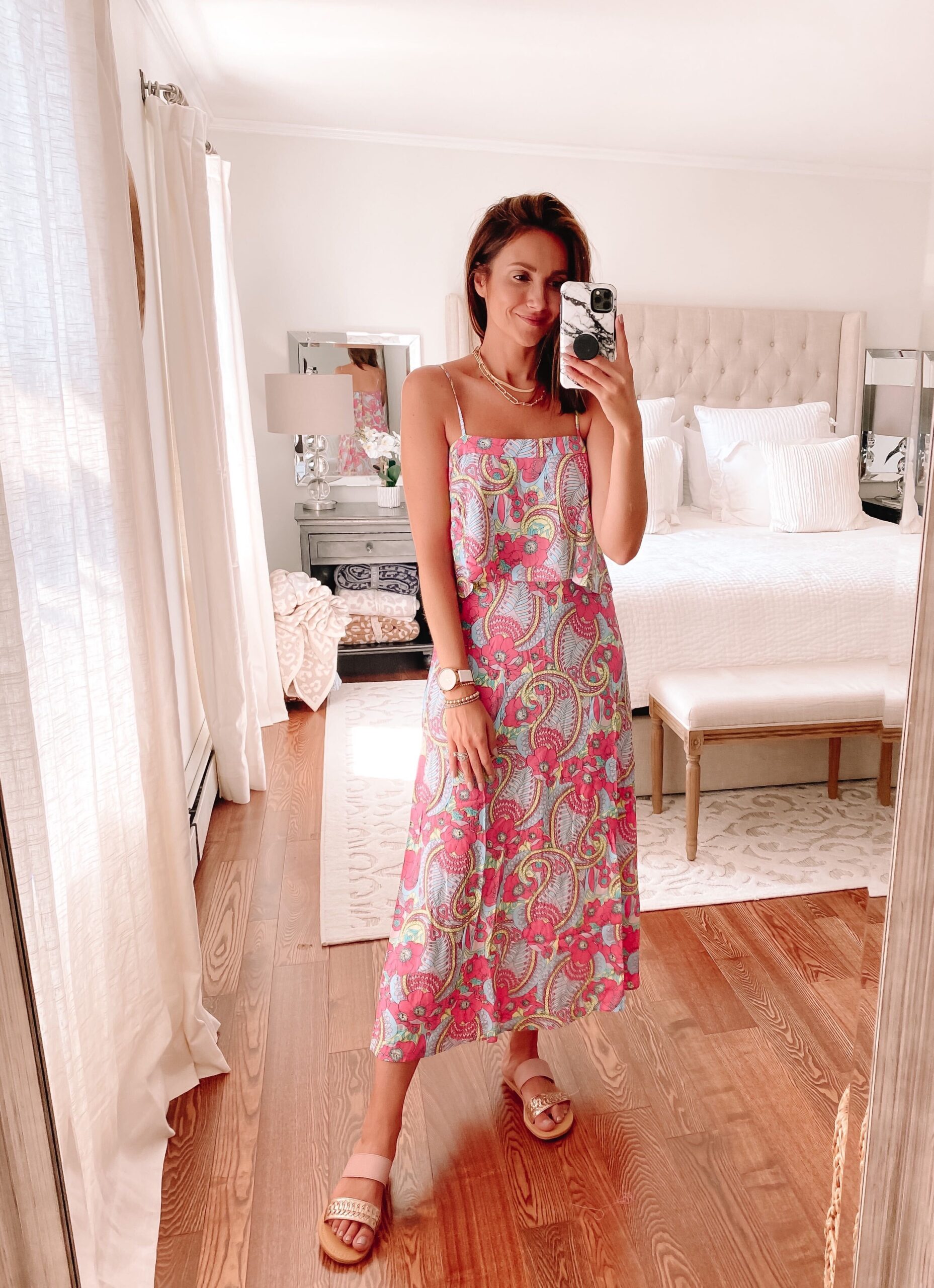 I hope you enjoyed this post! Which outfit was your favorite? Thank you so much for visiting Blushing Rose Style blog. And very special thanks to Walmart for partnering with me on this post. As always, all views and opinions are mine.