Victoria Emerson BOGO Sale
Happy Friday girls. I am so excited the weekend is finally here. John has been traveling for work and he'll be home soon. I am actually in the process of packing for Park City. I'm going there for work and cannot wait to share this exciting holiday project with you all. When it comes to packing, I have no tips for you ladies haha I am a notorious over-packer! I bring several outfit options for each day plus few extras. But when it comes to jewelry, I pack light. I have been such a huge fan of Victoria Emerson jewelry bracelets for quite some time. You can see more of my favorites in THIS post. Great news, there is a huge sale happening right now – everything is BUY ONE, GET ONE FREE sitewide. The sale runs October 10th through the 15th. But don't wait too long, from my experience, everything tends to sell out fast!
The cuffs are my go to. You get the trendy layered look, but with just one piece. And the gorgeous clasp makes it so easy to put the bracelet on or take it off with just one hand. The BOGO sale is a great opportunity to snag several of the beautiful designs. Or get a head start on your holiday shopping. You can view all the available cuffs HERE.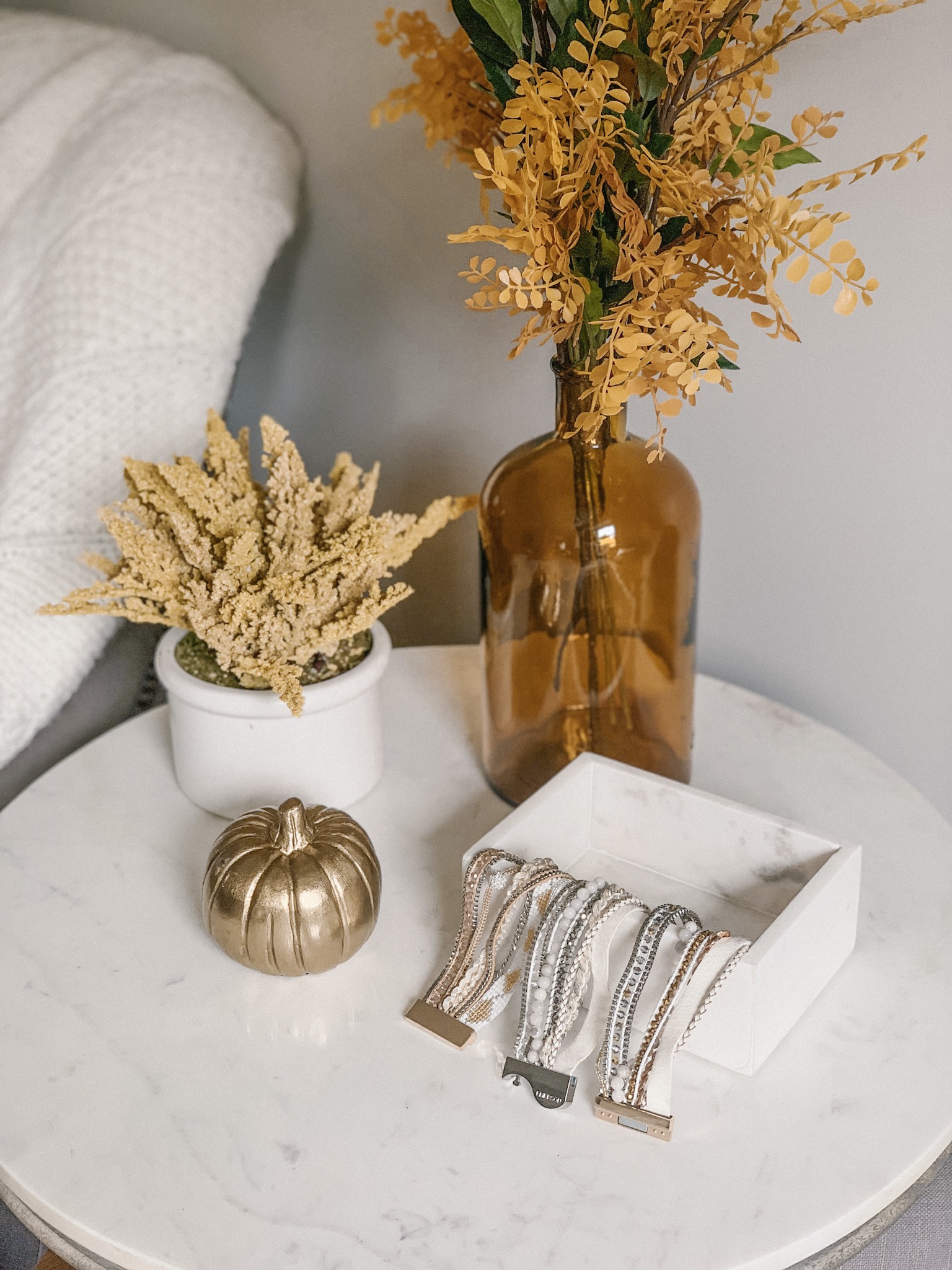 Victoria Emerson is probably best known for the wrap bracelets. I own several of these but Silver Dorado and White Turquoise with Square Beads may just be my two favorite pieces. I am also obsessed with the spinning pendant zodiac necklaces. Detailed with Swarovsky crystals and birth stones. I wear mine daily!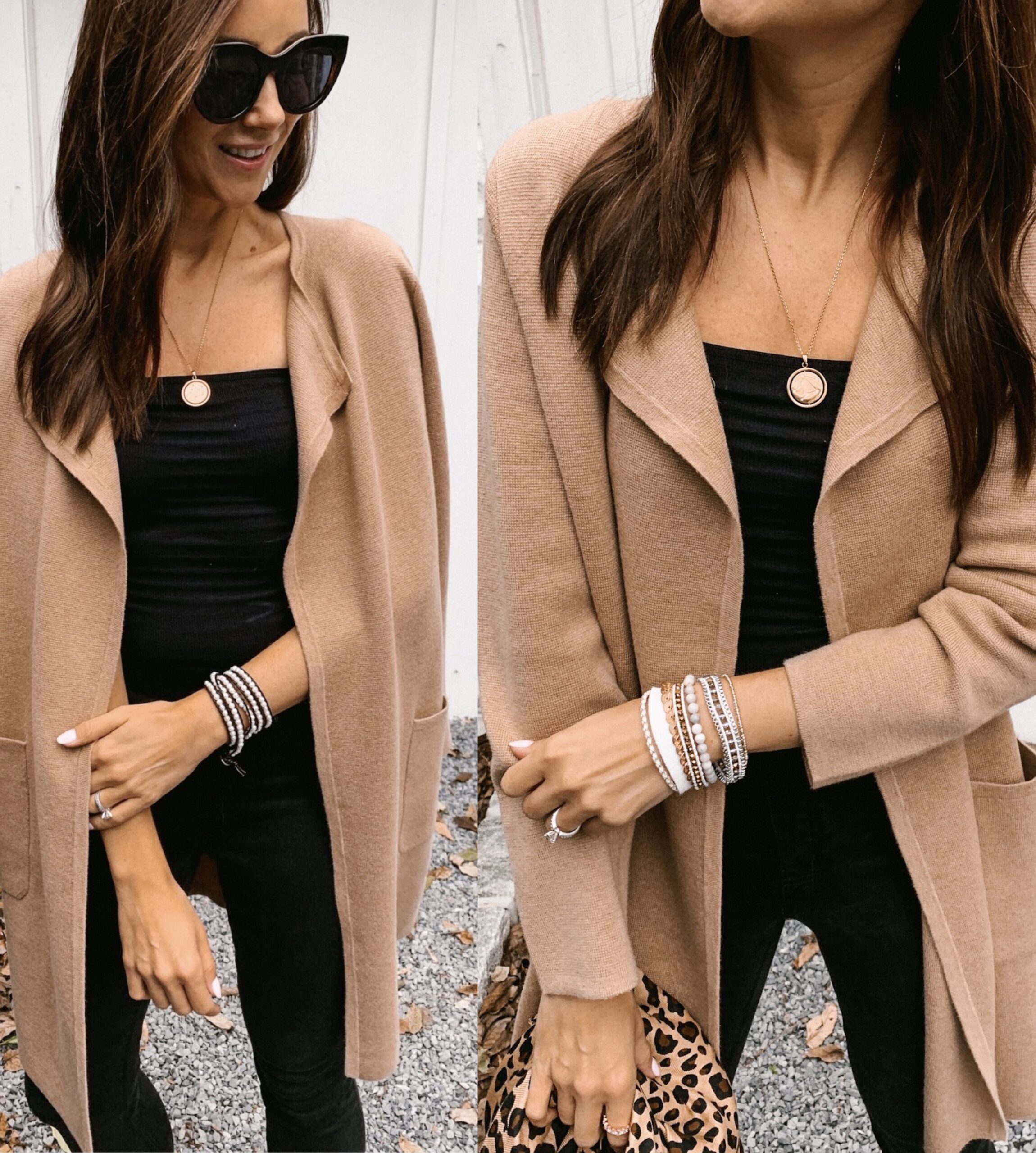 Make sure to take full advantage of the sale. No code needed, just add even amount of items to you shopping cart. I just know you will love them!
Other pieces you may like:
CUFFS
LUCCA // SINES // LEIRIA // BARI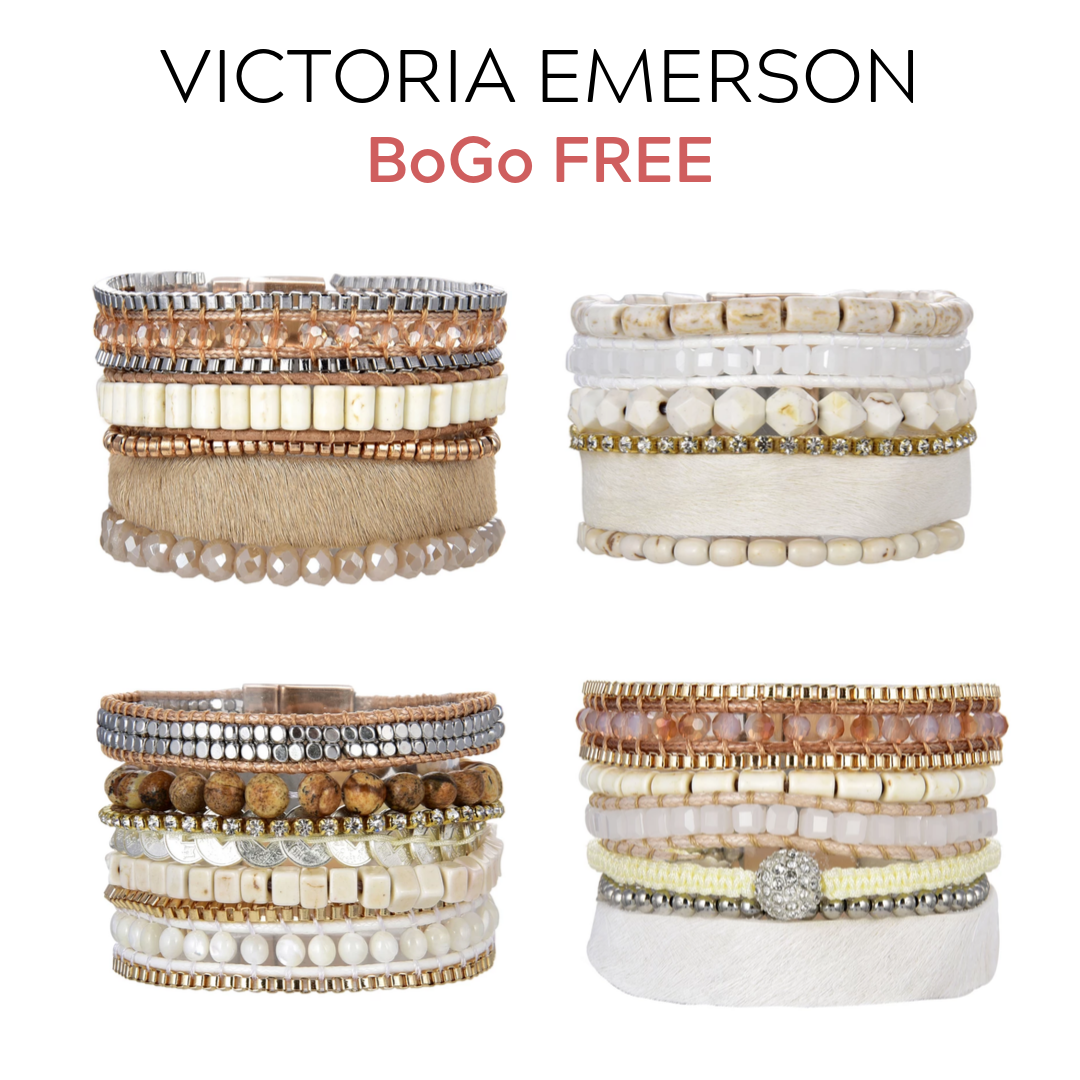 WRAPS
CHAMPAGNE CRYSTALS + JADE // WHITE TURQUOISE SQUARE BEADS
GREY CRYSTALS WITH SILVER // FRESHWATER PEARLS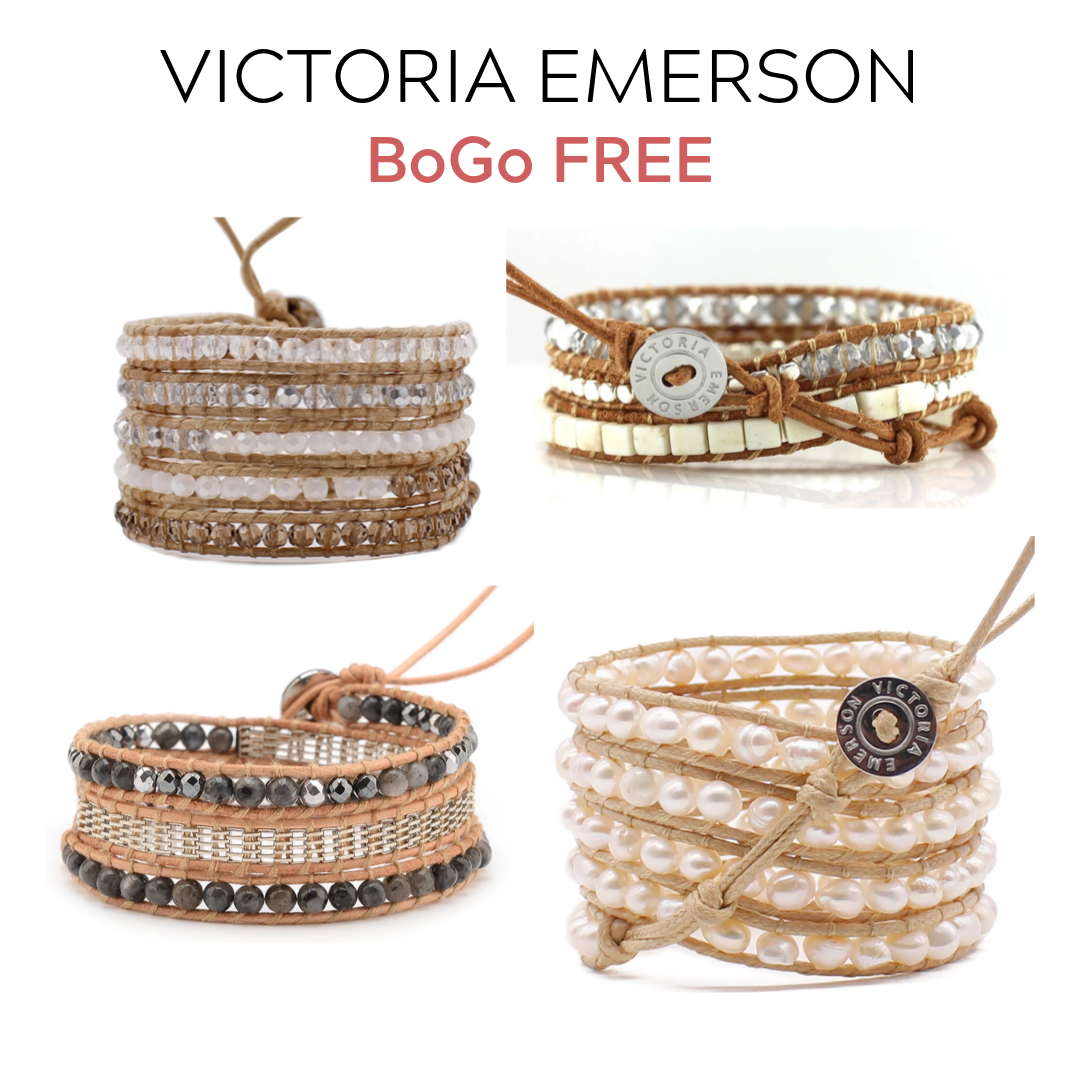 Thank you so much for visiting Blushing Rose Style blog. And very special thank you to Victoria Emerson for sponsoring this post. As always, all views and opinions are mine.
XX,
Anna