UGG season is back! Uggs have been a part of my family's wardrobe almost every season for the past 8 years. I remember buying my daughter her first baby UGGs when she was born. These days they have such cute selection for boys too, so my son will get to enjoy the coziness of UGGs this season. I have partnered with Nordstrom on this post because they have an amazing selection of merchandise for the entire family including kiddos. And what's great is that Nordstrom offers merchandise at all price points (btw Nordstrom is having a huge sale right now, you can see my favorite outfits on sale in this post HERE). This post contains affiliate links.
I shot this look during one of the rainiest days in October and I am happy to report that my UGGs kept me warm and dry.
This poncho is light and offers just the right amount of layering for the transitional weather (also love this ONE). Since it has been relatively mild in NY I just wore it with this really affordable camisole underneath, classic mini II UGGs in Chestnut, and my favorite pair of jeans. I added statement earrings and these $12 sunglasses (they totally look designer).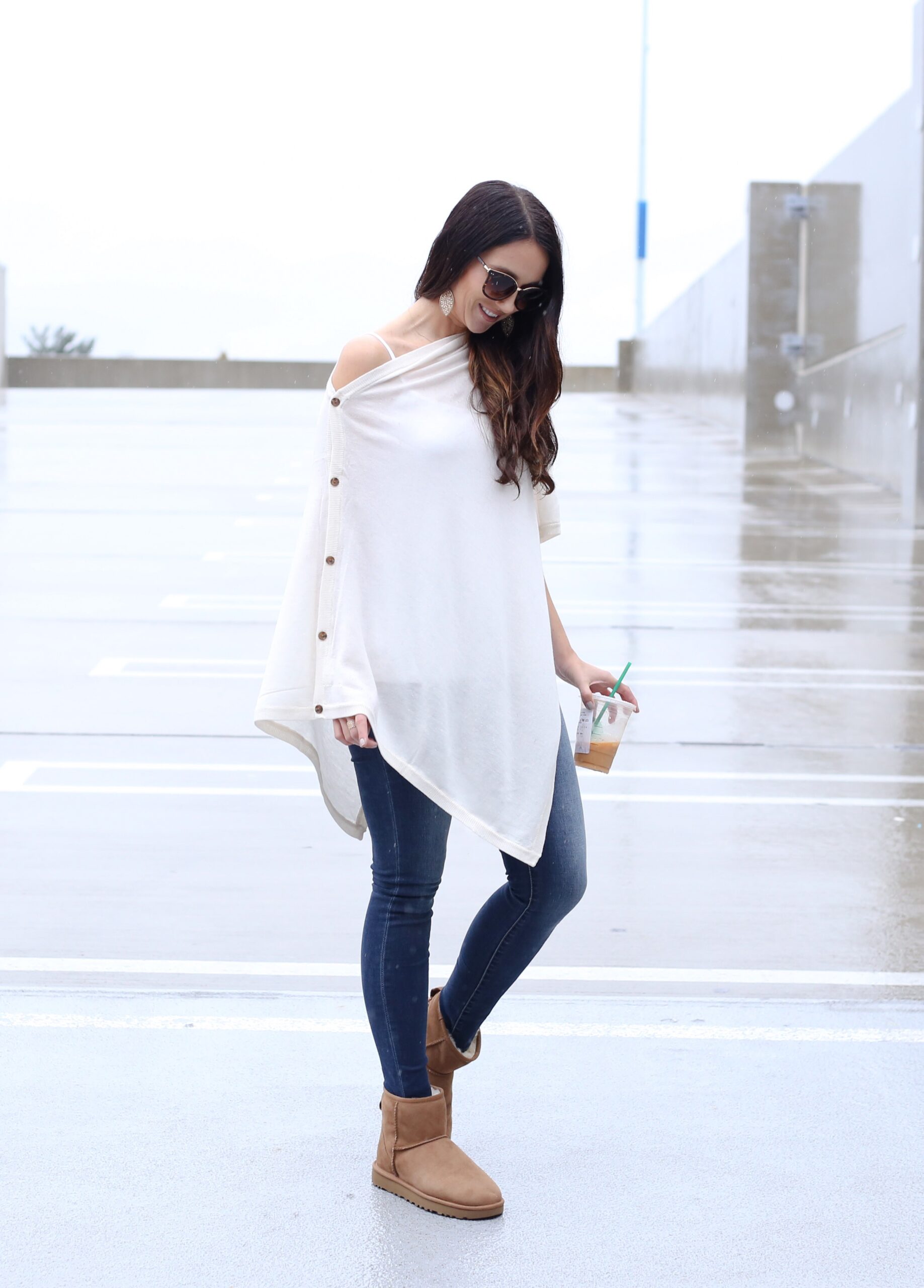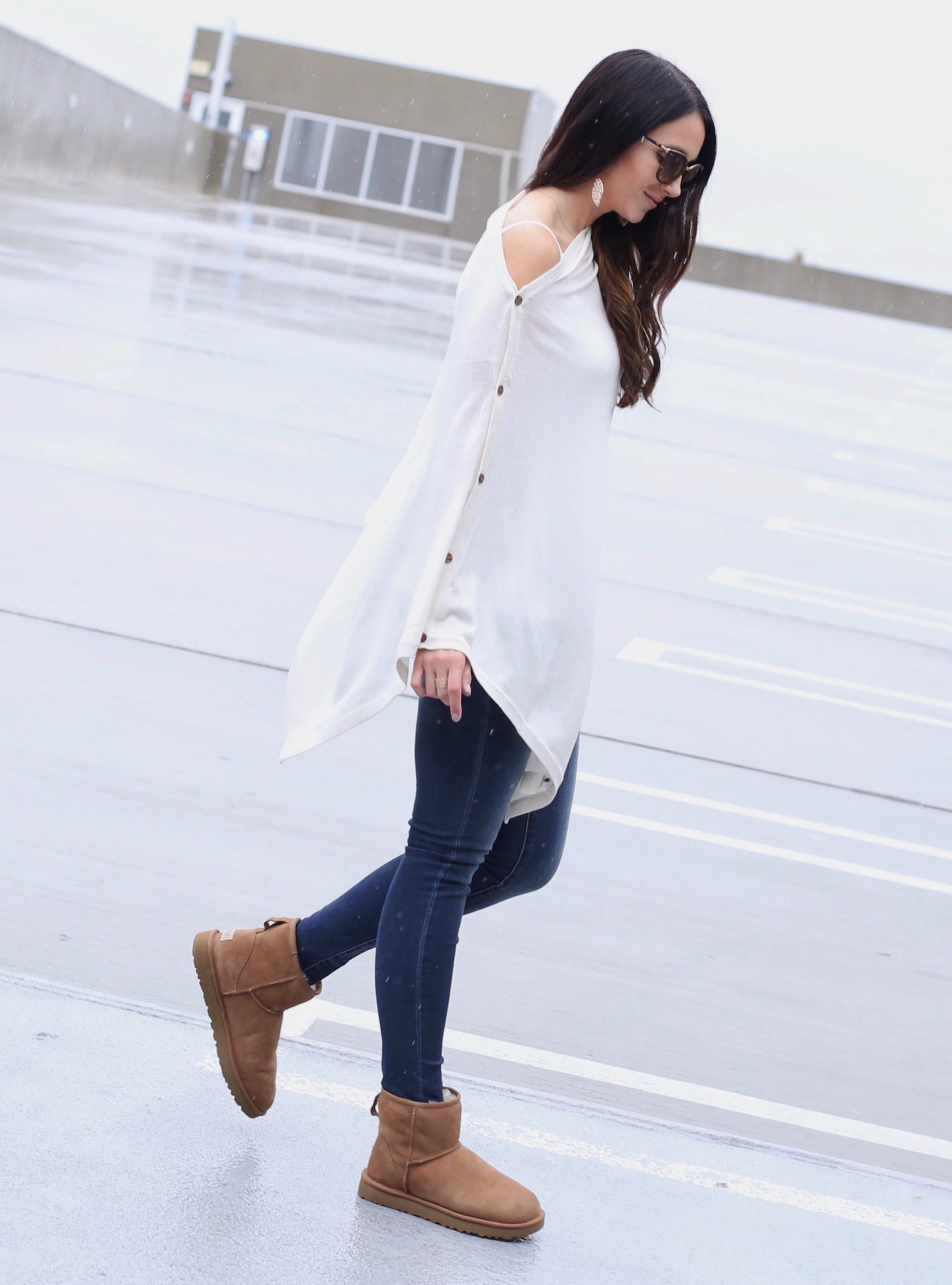 This poncho can be worn several different ways. I love the way it looks like a cardigan with the buttons in the front.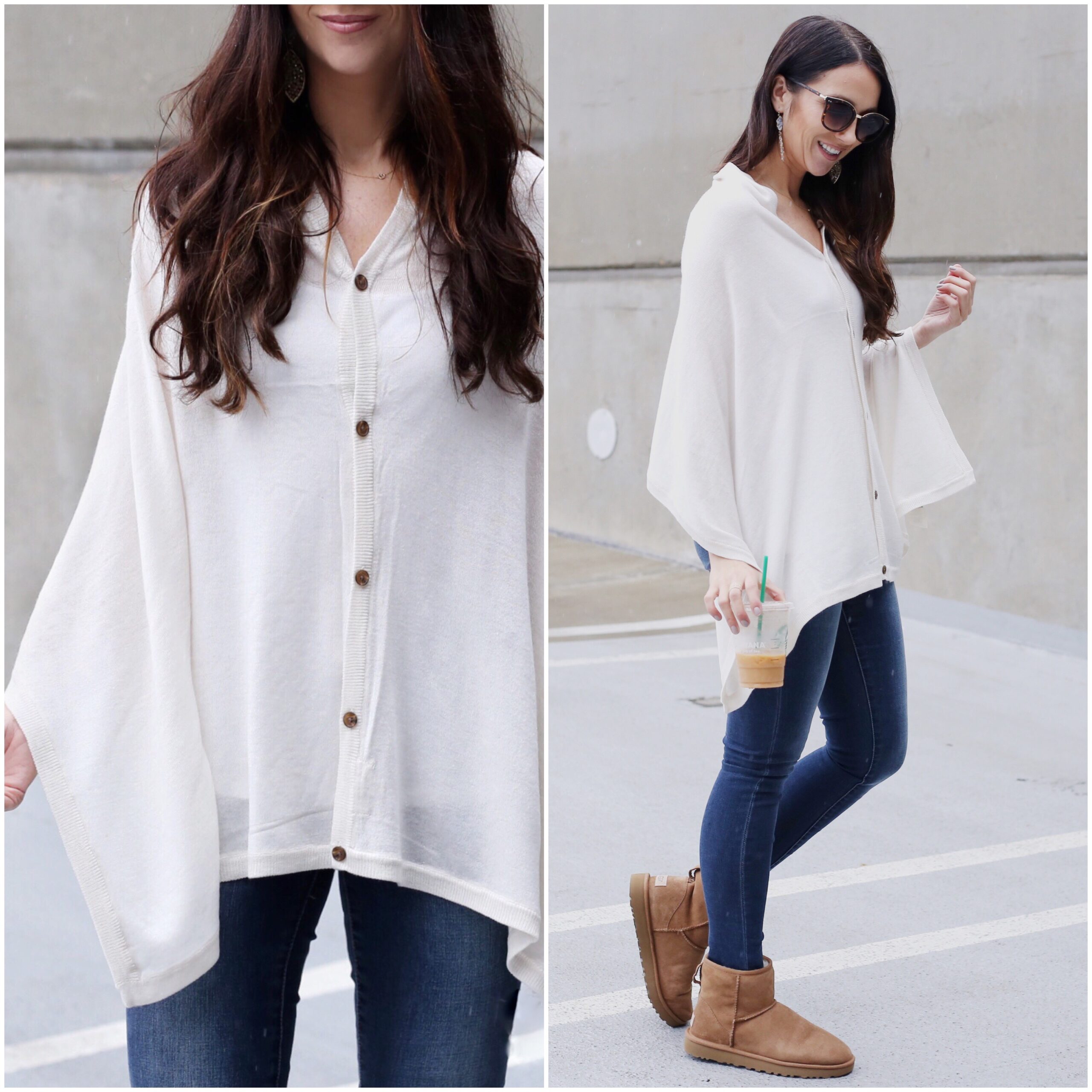 Few of my favorites from the new UGG line.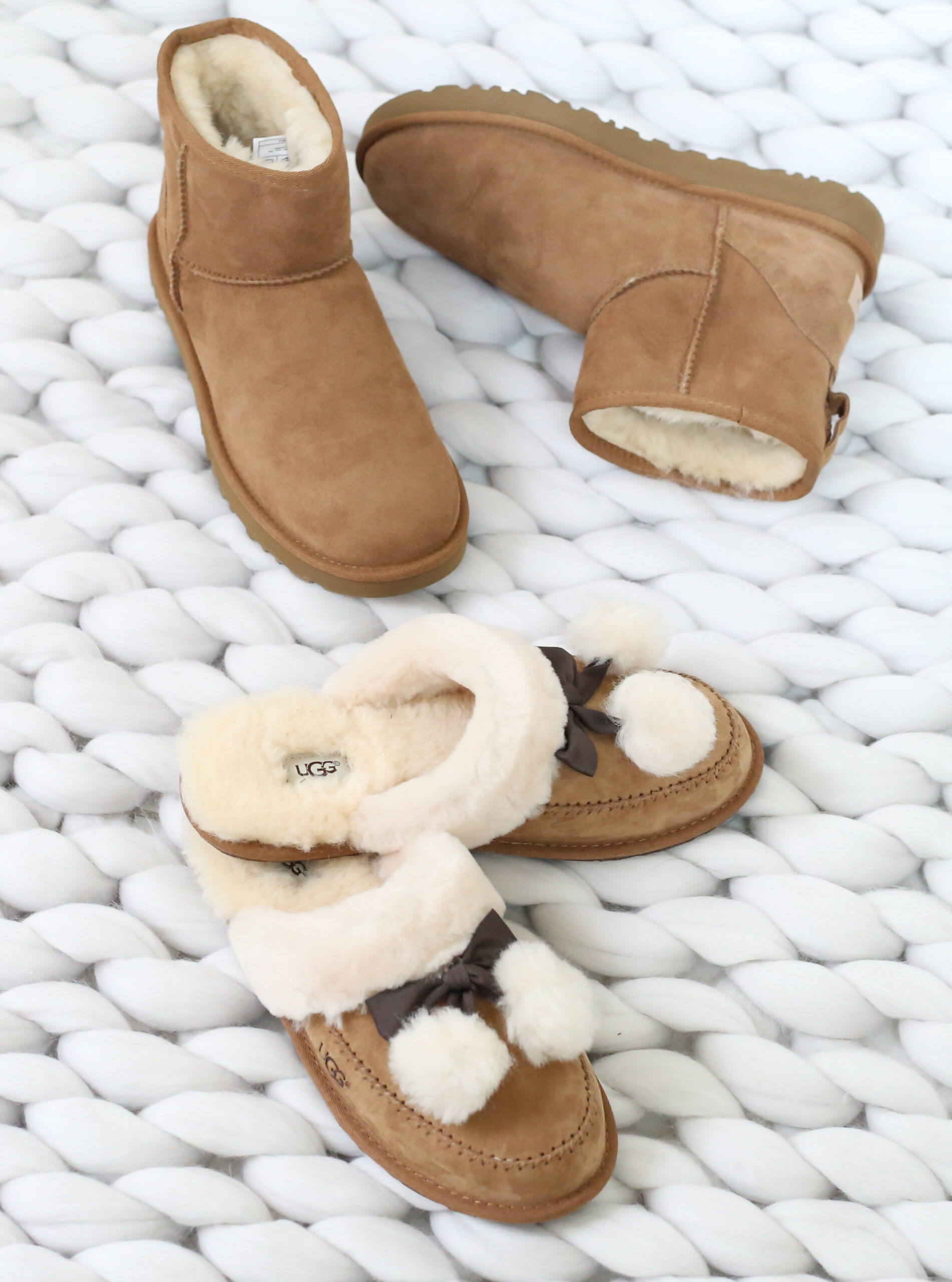 UGG slippers make a great holiday gift. In fact my hubby buys me a new pair of UGG slippers every season. They are not only comfy but also durable, and I tend to wear them year round around the house. If you haven't seen the new line, below are some of my favorites.

Thank you for visiting my blog! And very special THANK YOU to Nordstrom for sponsoring this post.
XO,
Anna