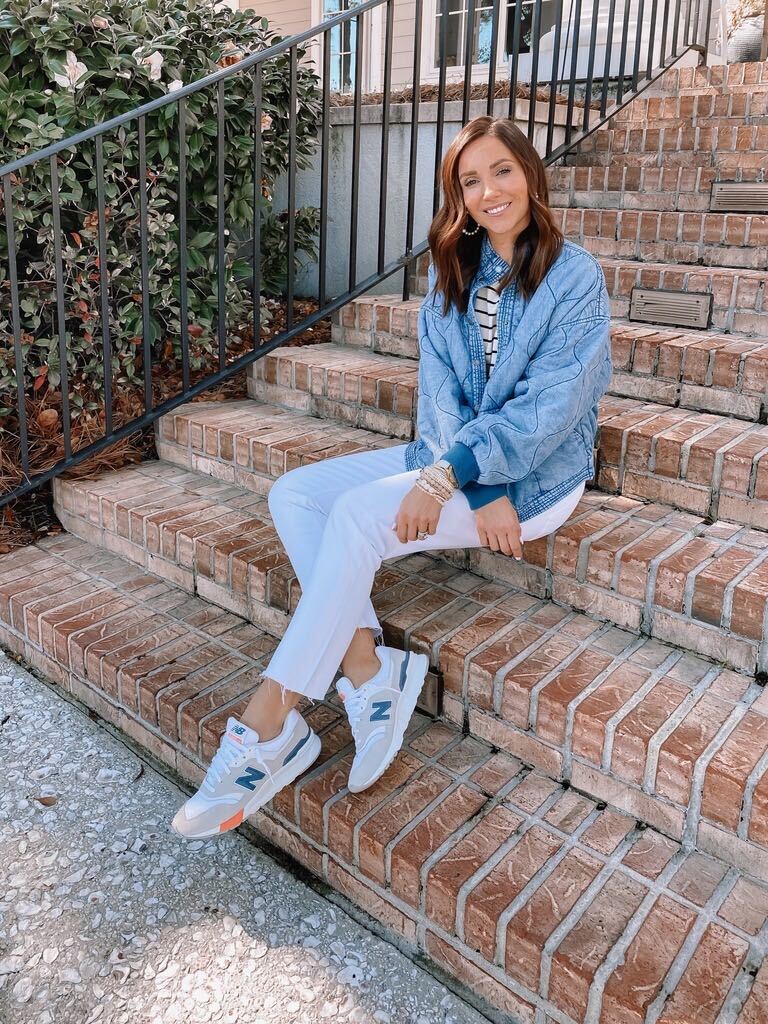 Happy weekend friends! I'm sharing all my outfits I posted this week on my instagram feed. This will provide direct shopping links along with fit and style notes.
Weekly Round Up Of Outfits
Such a cute athleisure style! Flannel and jeans fit tts, sneakers do run big.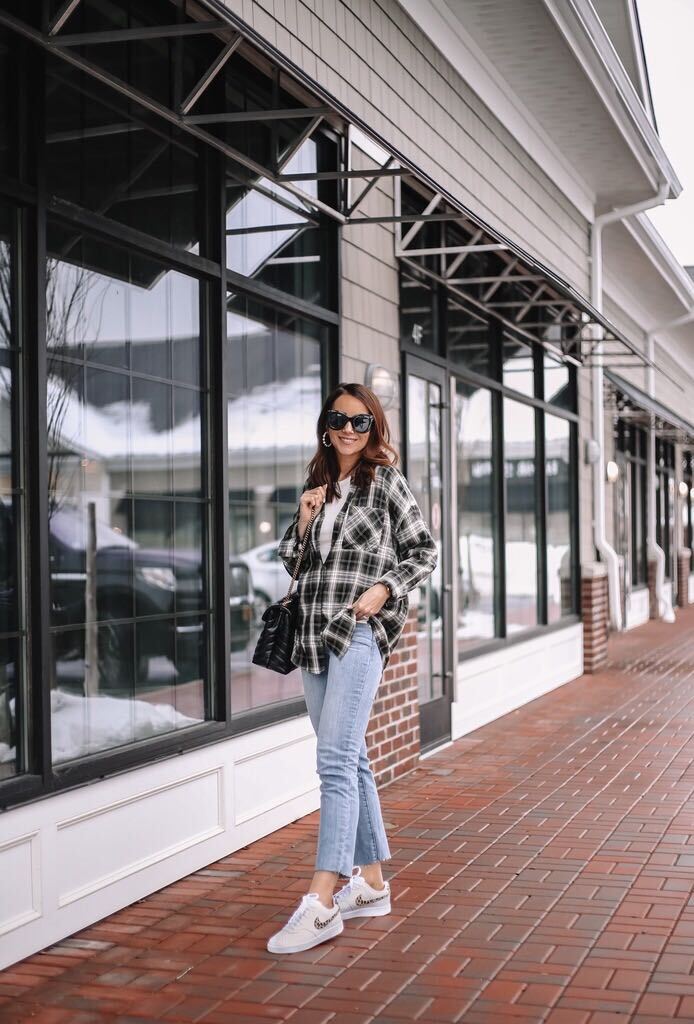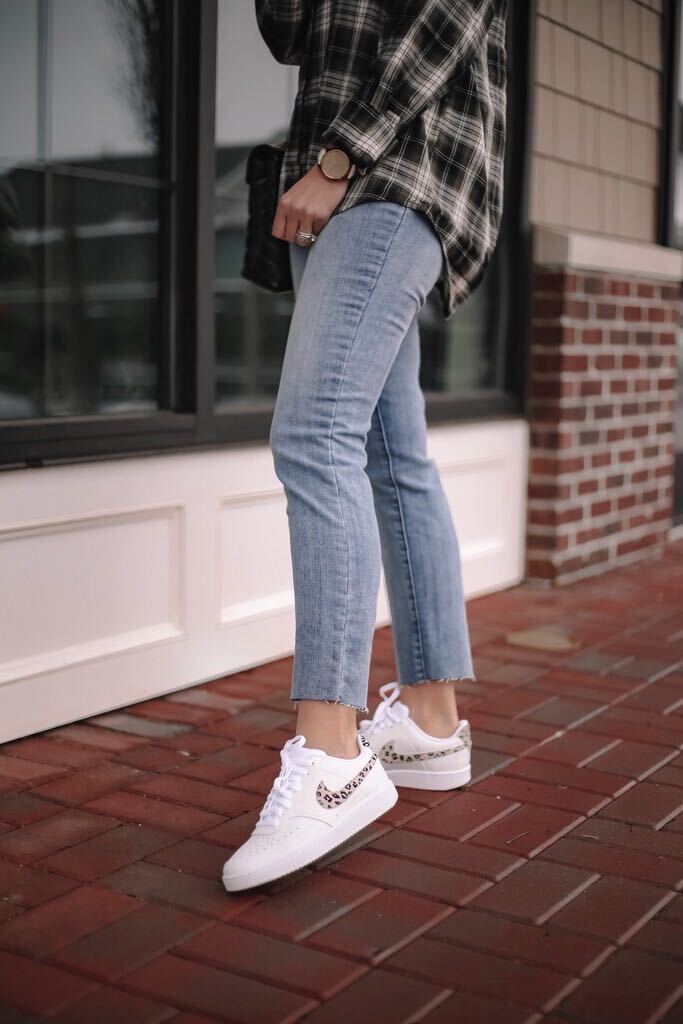 You can grab these joggers from Old Navy on sale. They're really comfortable and wearing size small. I sized up in jacket – wearing medium. Sneakers run big.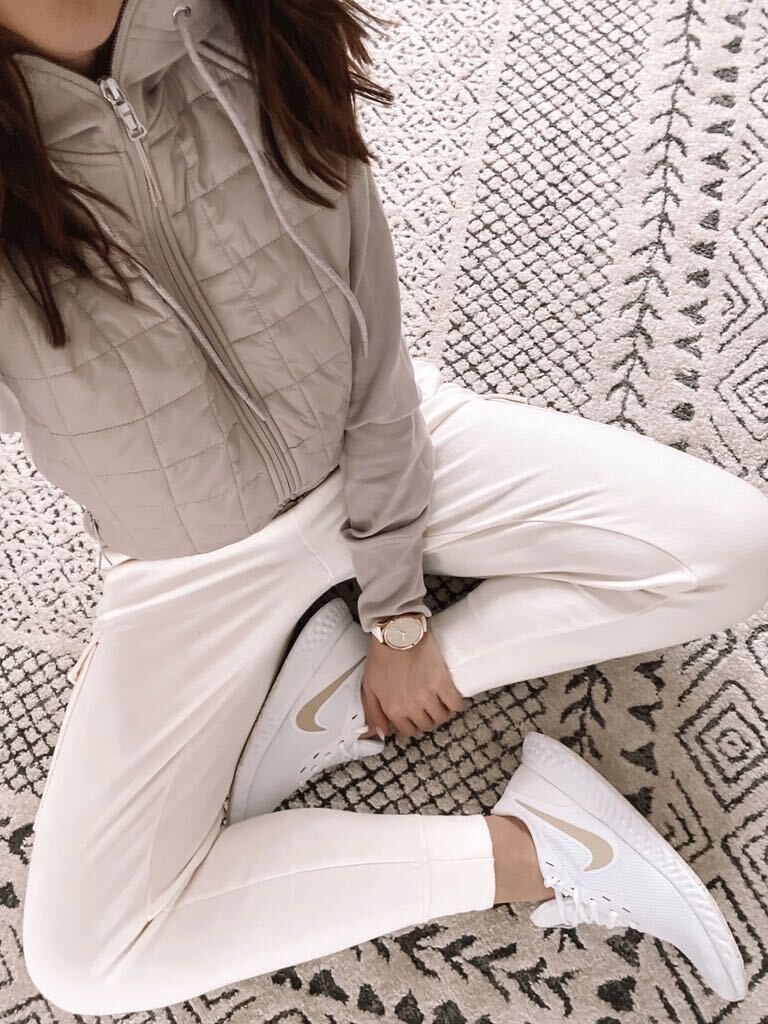 Working out is more fun in color, right? Wearing small in leggings, xs in jacket and sneakers fit tts.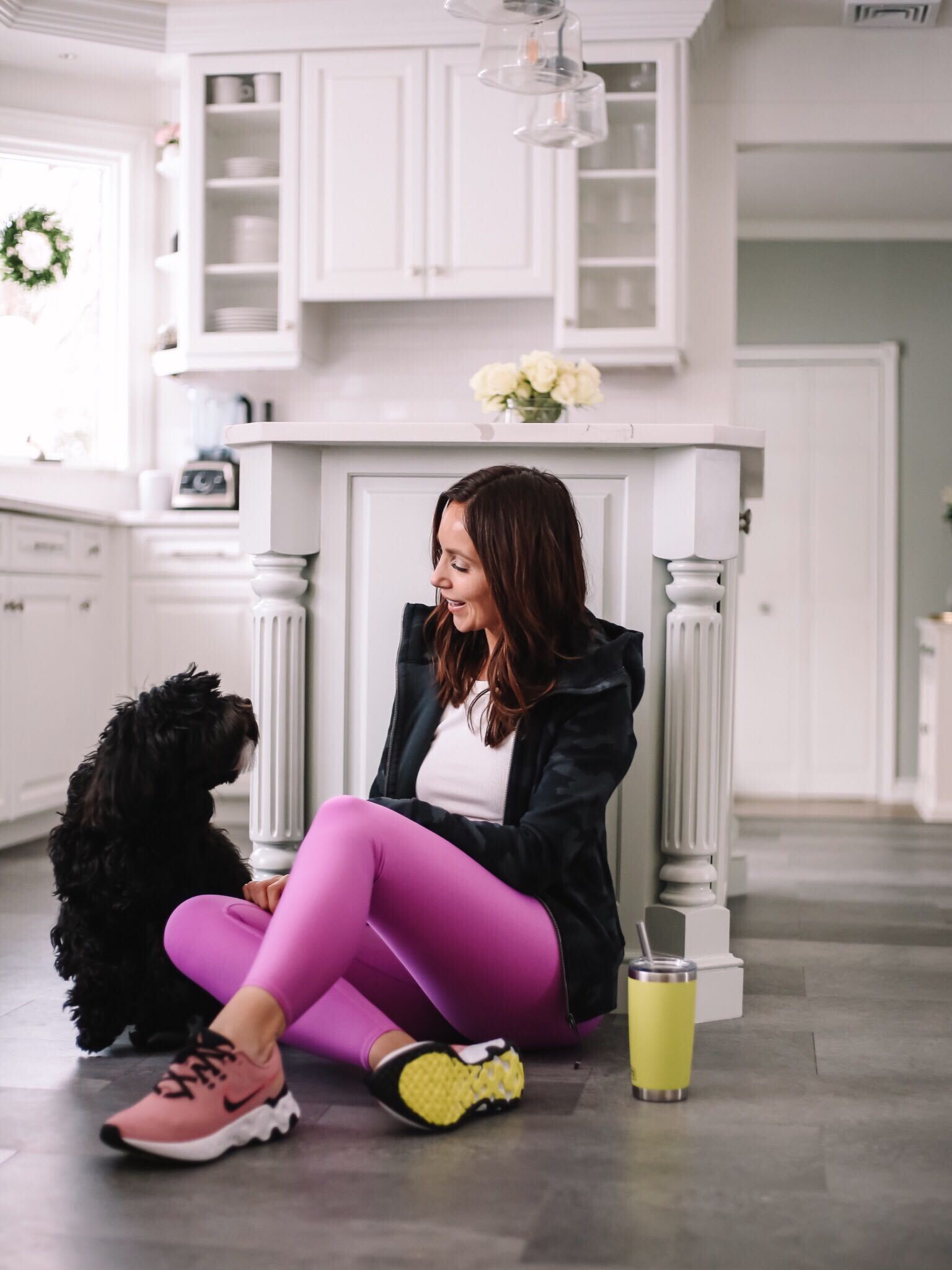 I first showed this jacket on my IG stories and 65% of followers said they didn't like. I hope by styling it, I changed their minds! It's super cute in person and a great spring jacket option. Wearing small in jacket and tee, size 27 in jeans.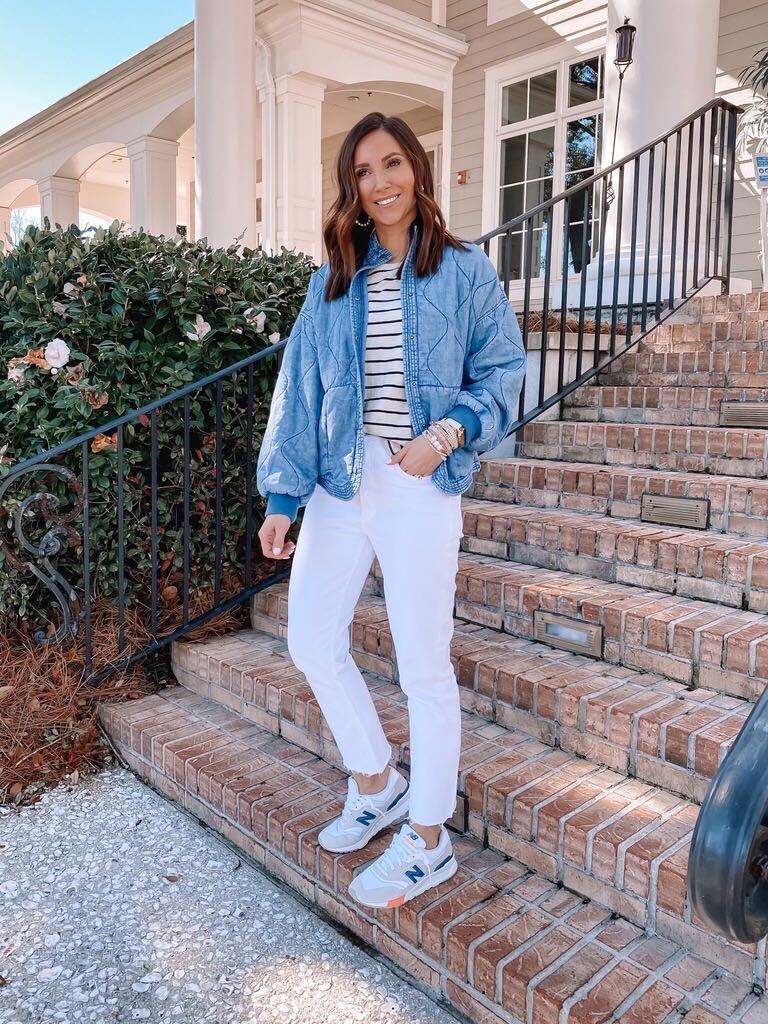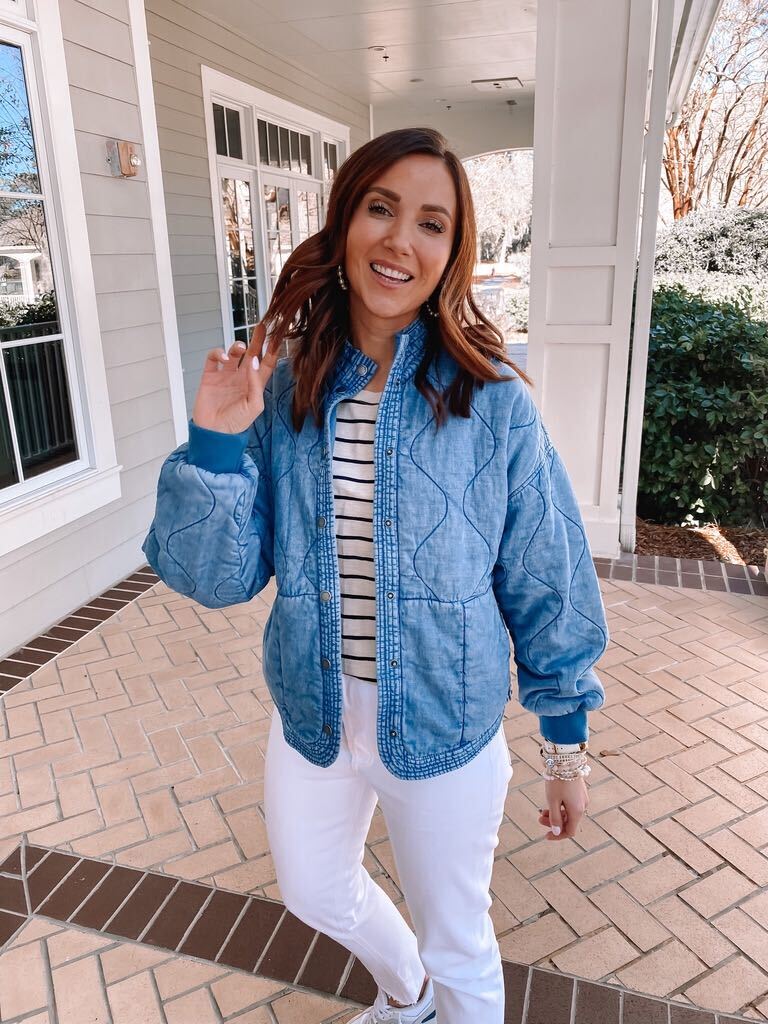 Super cute sneaks! Fit tts.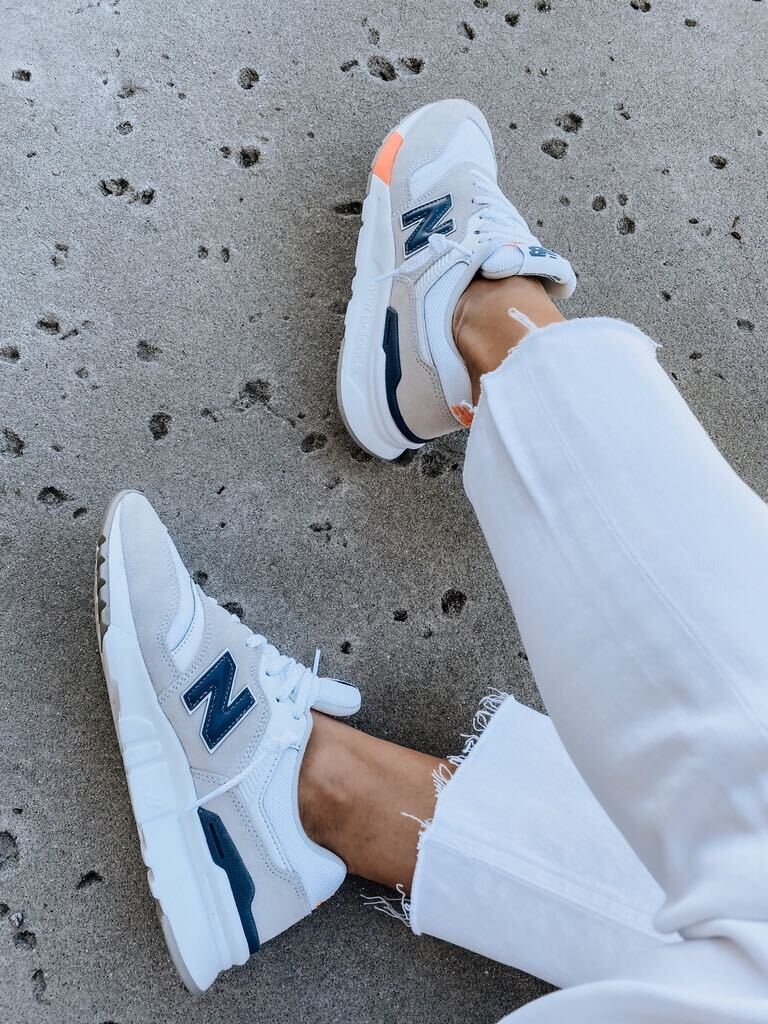 This outfit has me so excited for spring. Wearing small in the sweater.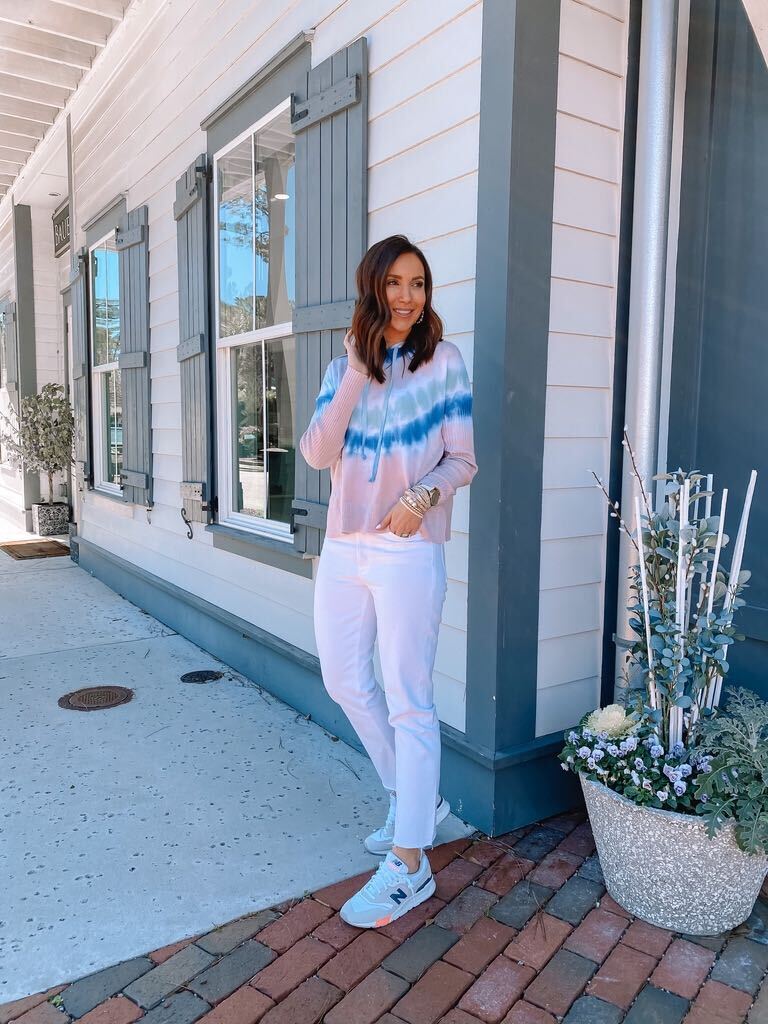 Victoria Emerson is one of my favorite places to shop for unique and trendy jewelry. My favs are currently 30-50% off.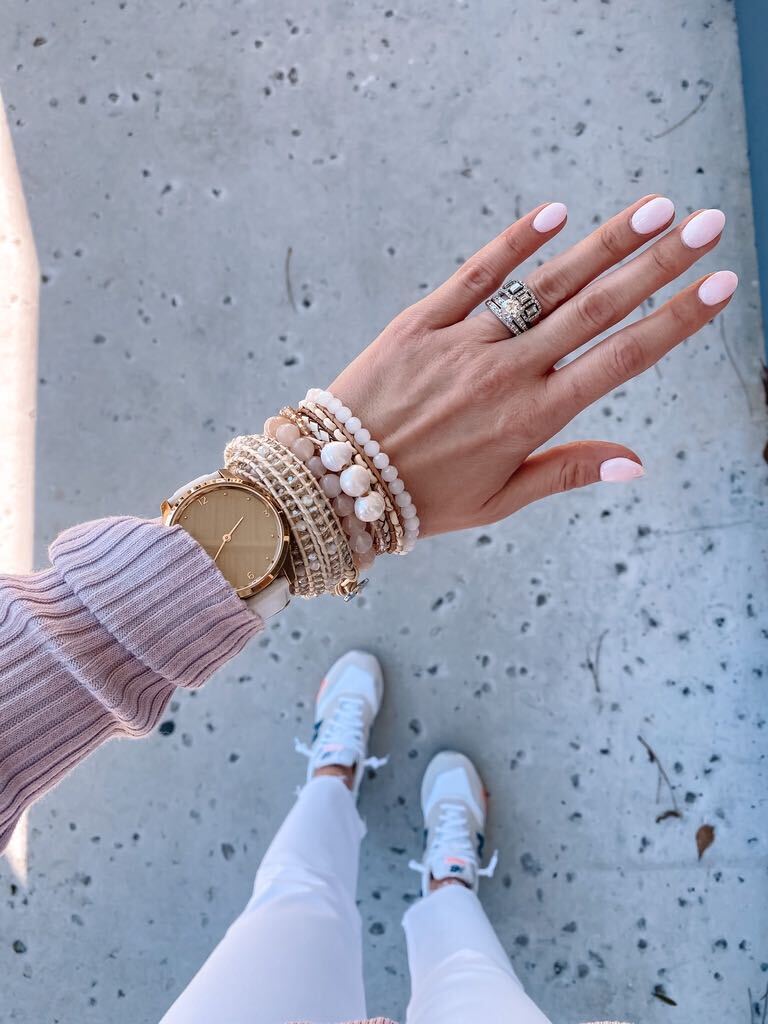 I am obsessed with this new loungewear set from Express. The fabric is silky soft. Fits tts – wearing small in joggers and tee. To see more new Express arrivals check out THIS post.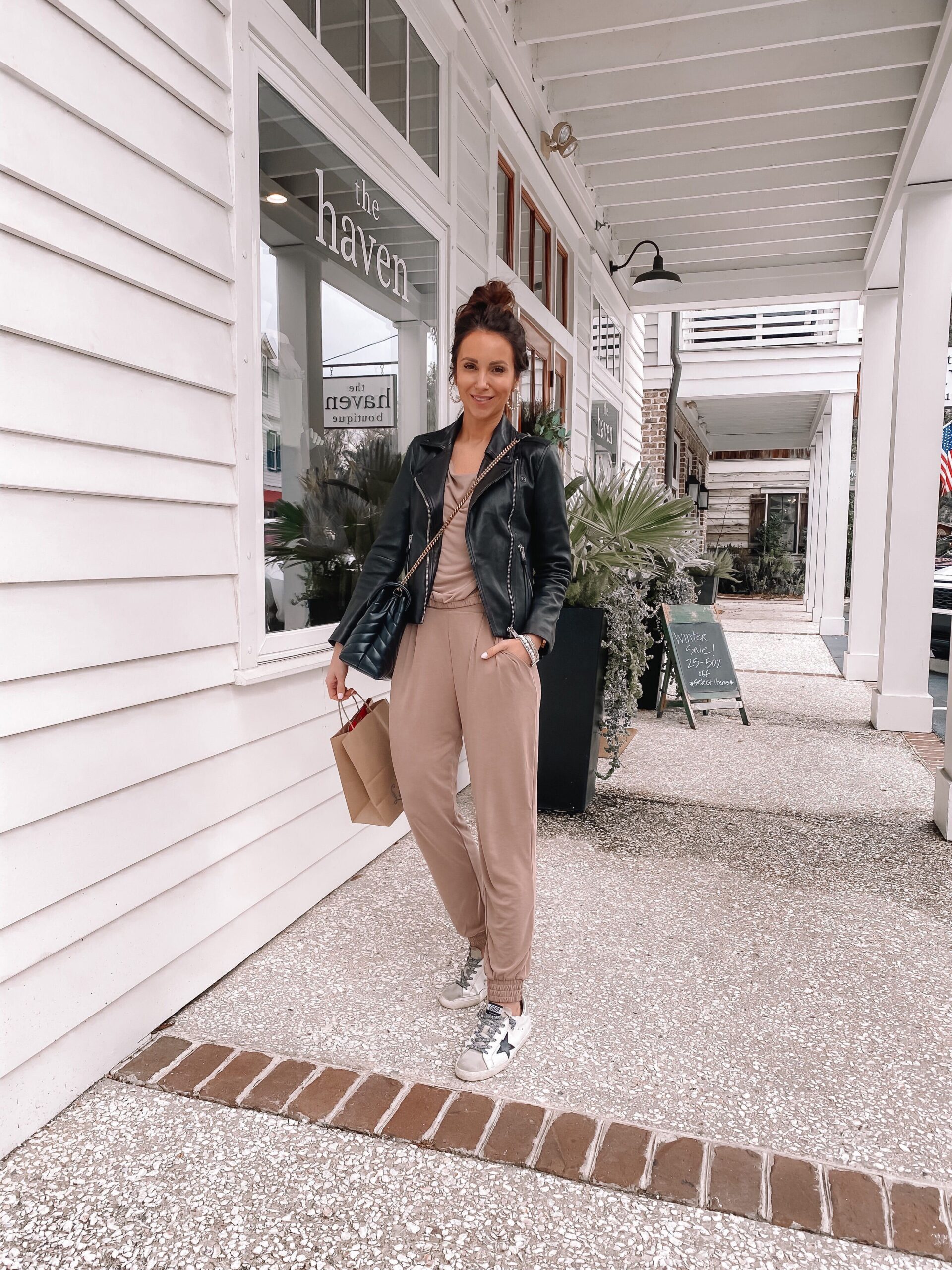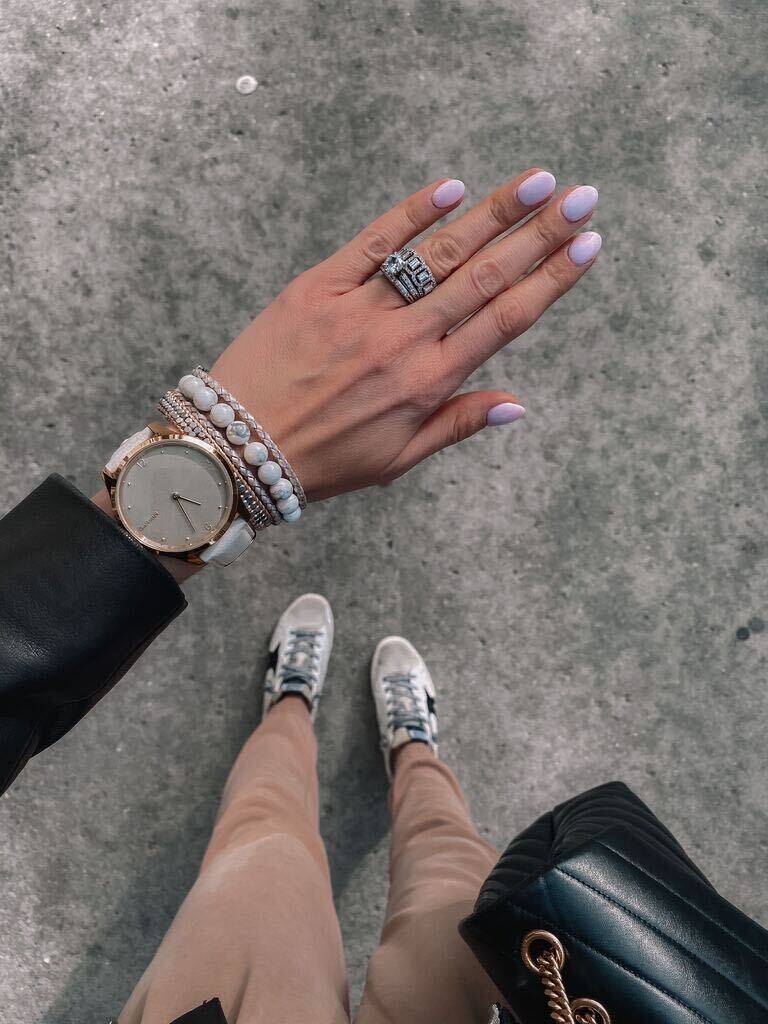 One of my favorite brands for denim is Agolde. Wearing size 27 in jeans and small in tee,.