Target Try-On 10.5
Happy Saturday girls. Another Target try-on happening now live on my Instagram stories. You can see last week's try-on in THIS post. This week's try-on was mainly coats with a few sweaters.
My Accessories
CAMI // JEANS // BRA // NAME NECKLACE // ATOCHA NECKLACE
BOOTIES // PHONE CASE // RING  // EARRINGS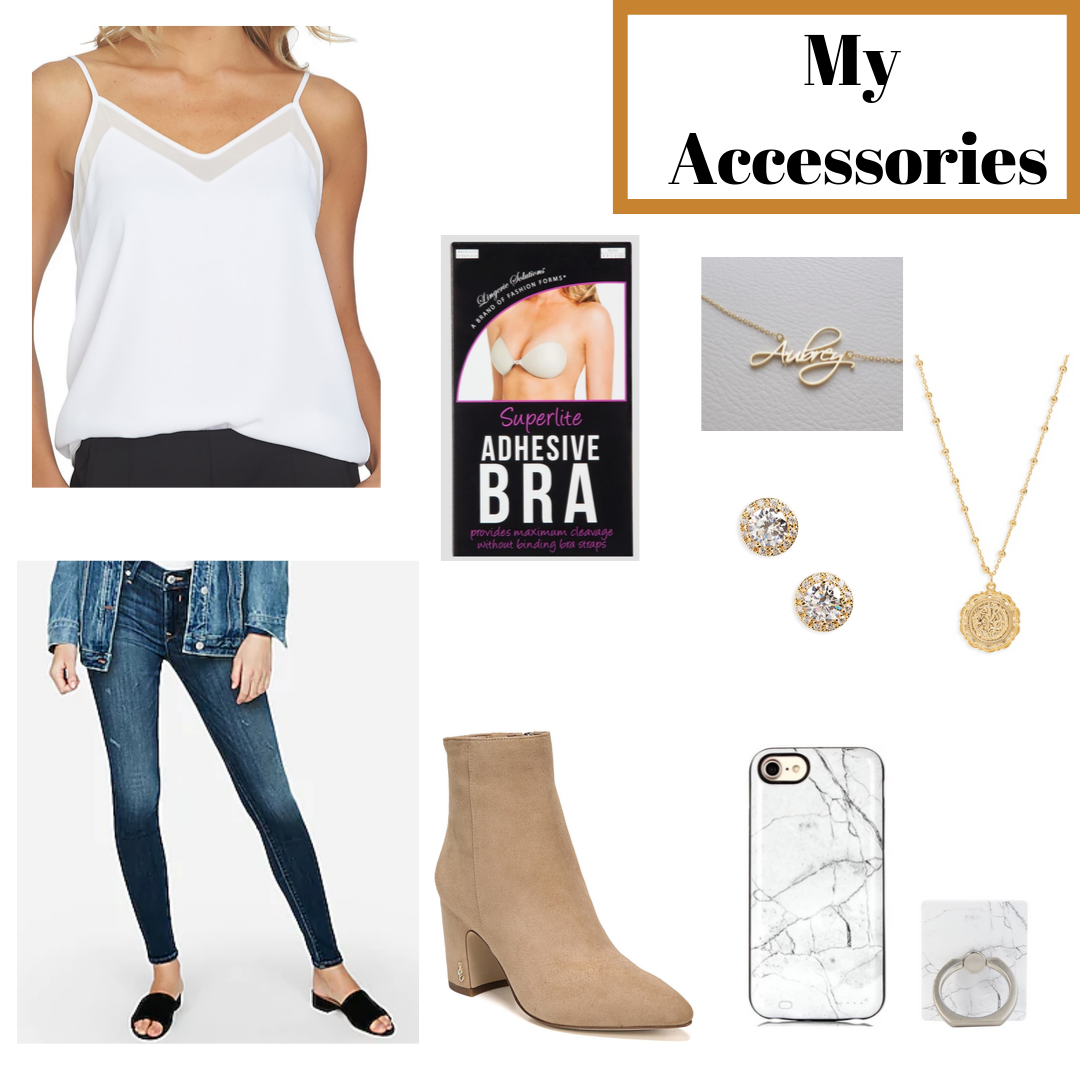 WOOL COAT (Size S)  // PUFFER COAT (Size S)
The wool coat fits oversized. It is a dupe version for the J.Crew parka coat. To be honest it is a bit pricey for Target in my opinion. The puffer coat on another hand is pretty amazing. I love the silhouette, it feels really comfortable on. Definitely looks and feels designer.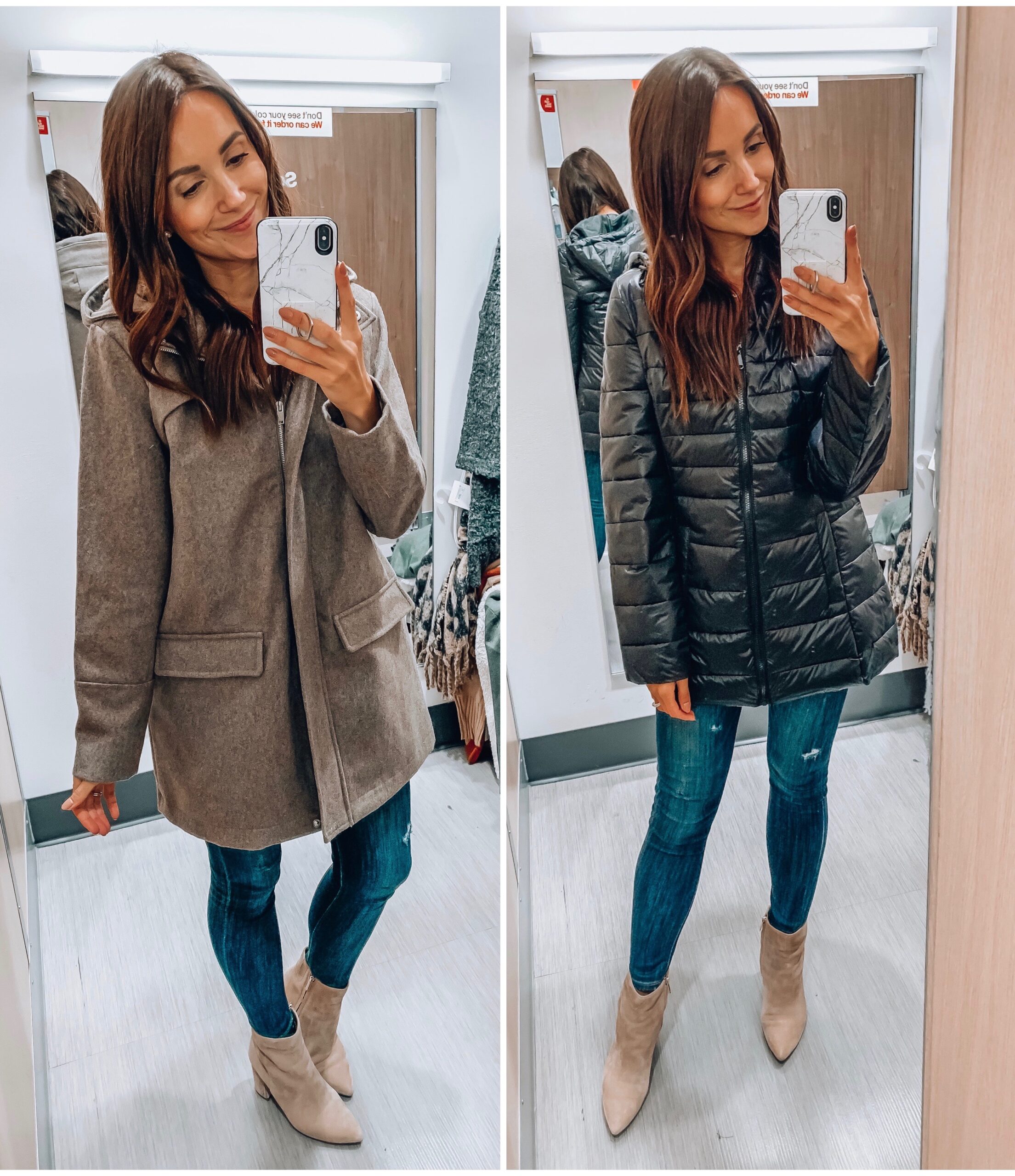 CARDI-COAT (Size XS) // PARKA ( Size XS)
The cardi/ coat or as I call it, the coatigan is one of my favorite pieces. It is absolutely gorgeous and I can't believe the price. The parka is thick and warm, fits oversized. So trendy – design and styled inspired by the Sam Edelman coat- highly recommend this one!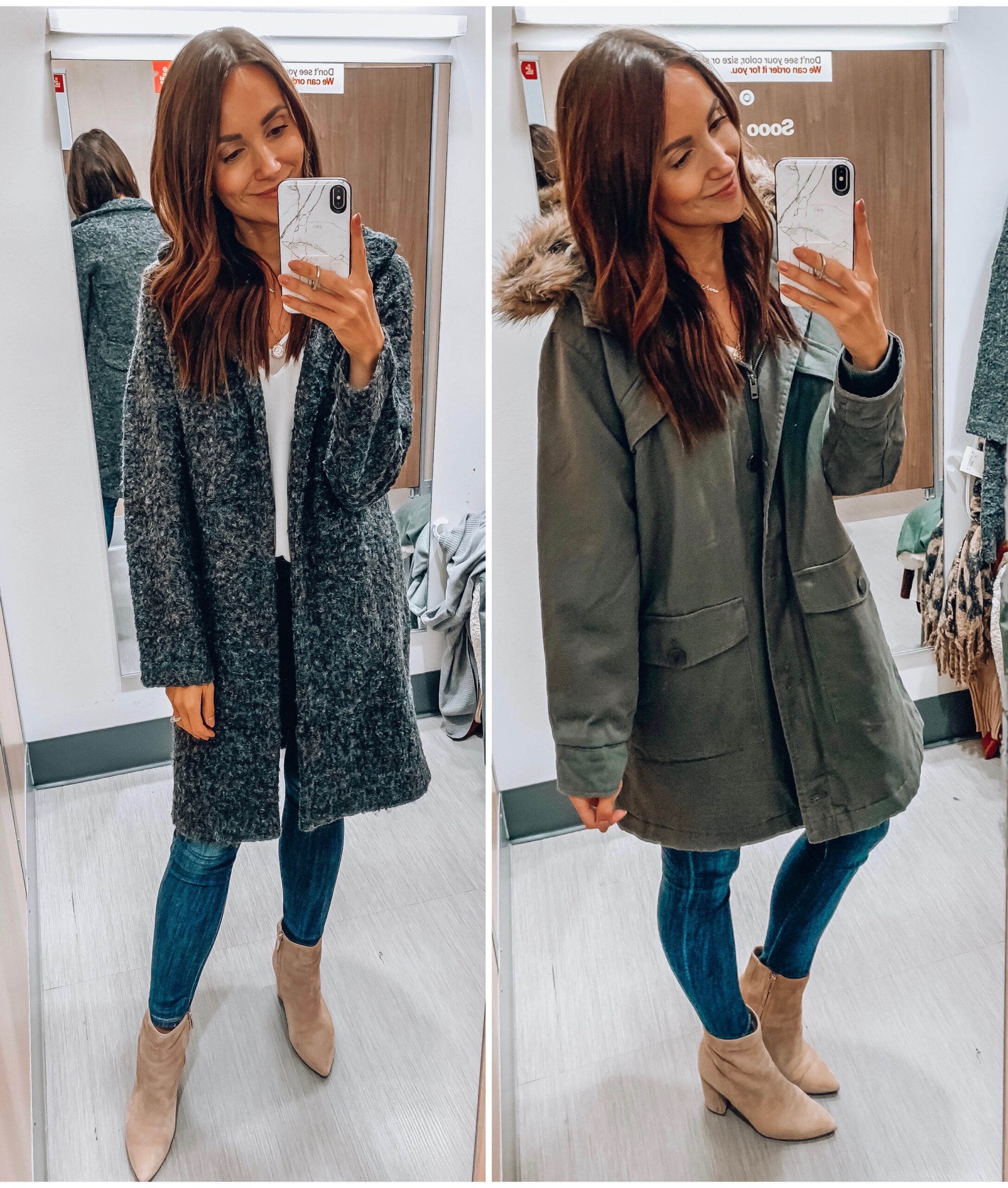 Both of these pieces are size one fits all. I have to tell you, I was so impressed with the grey poncho. It looks so good one, it has sleeve holes which I love. Layer it over dresses, leggings and skinny jeans.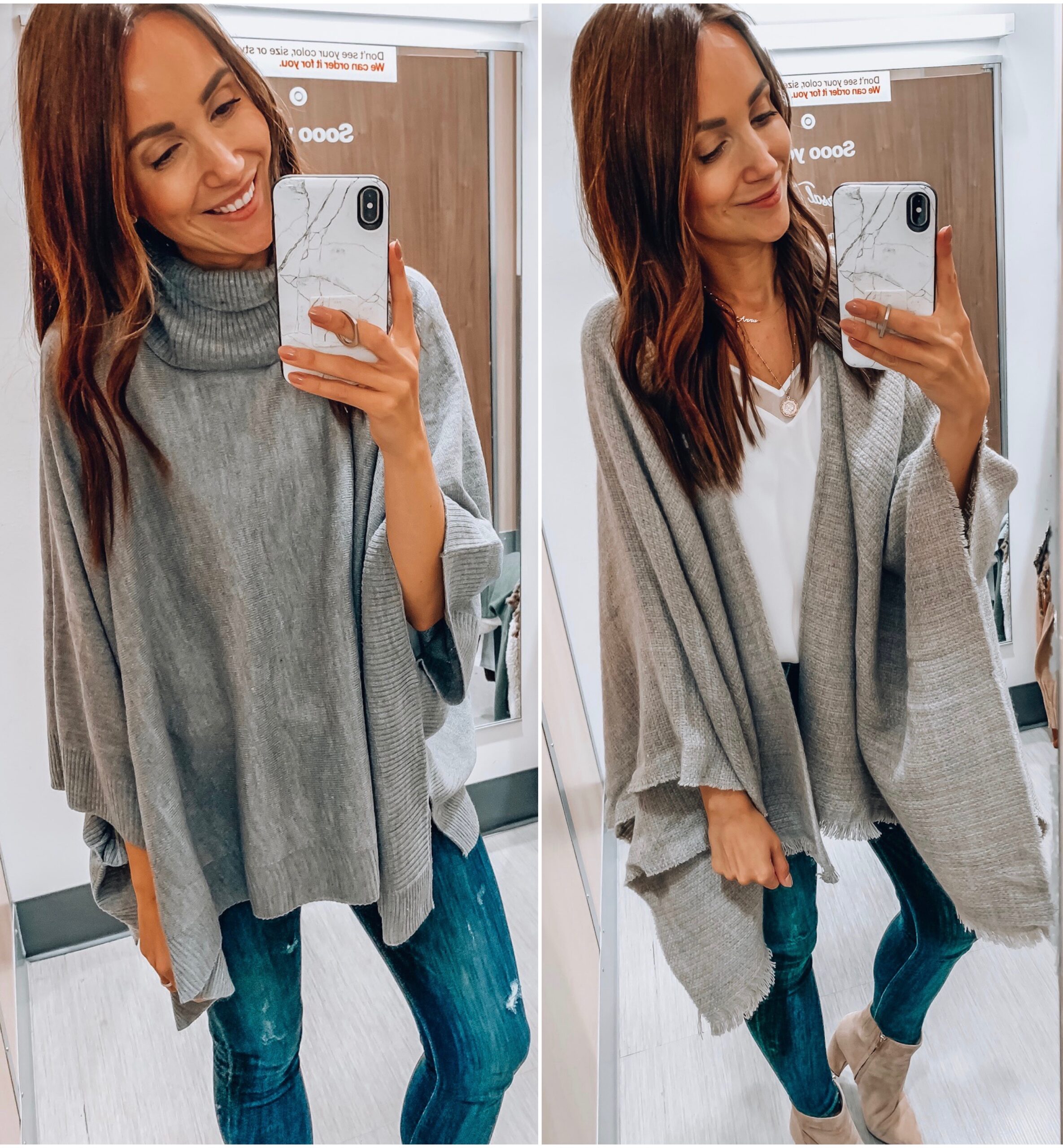 WHITE CARDIGAN (Size S) // BROWN CARDIGAN (Size XS)
Obsessed with the white cable cardigan. It fits tts, the color is gorgeous and it feels so soft and cozy. The brown multi duster – love the silhouette, color and length but it's not as soft as the white one.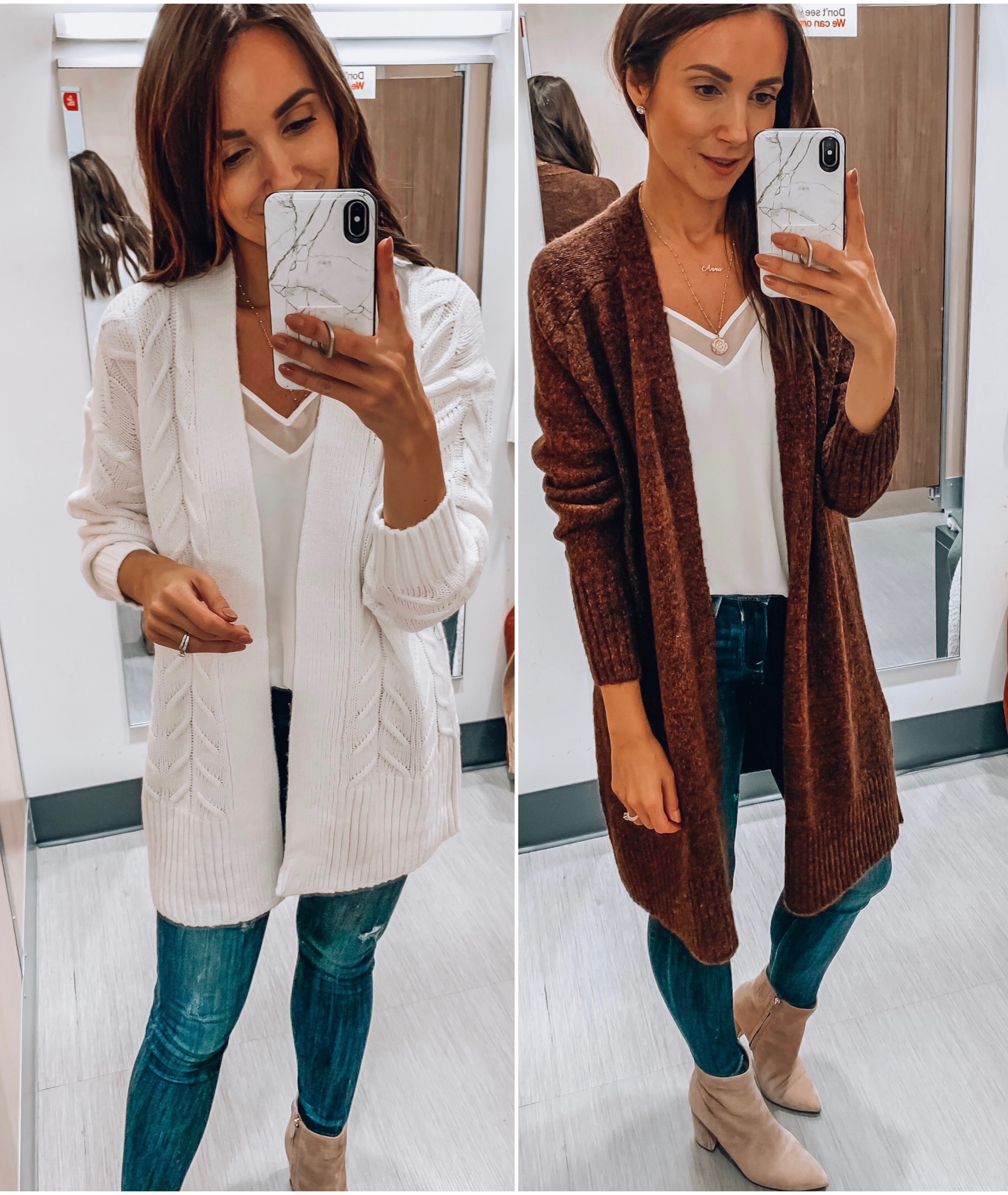 BELTED CARDIGAN (Size XS) // LEOPARD SWEATER (Size XS)
Belted cardigan is in the prettiest blush color (the image doesn't do it justice). Super soft and cozy. Would make a great workwear outfit paired with leggings / flats or pixie pants. And let's talk about the grandpa leo cardigan – soft with oversized statement buttons. If you love the leopard trends, this is a great option.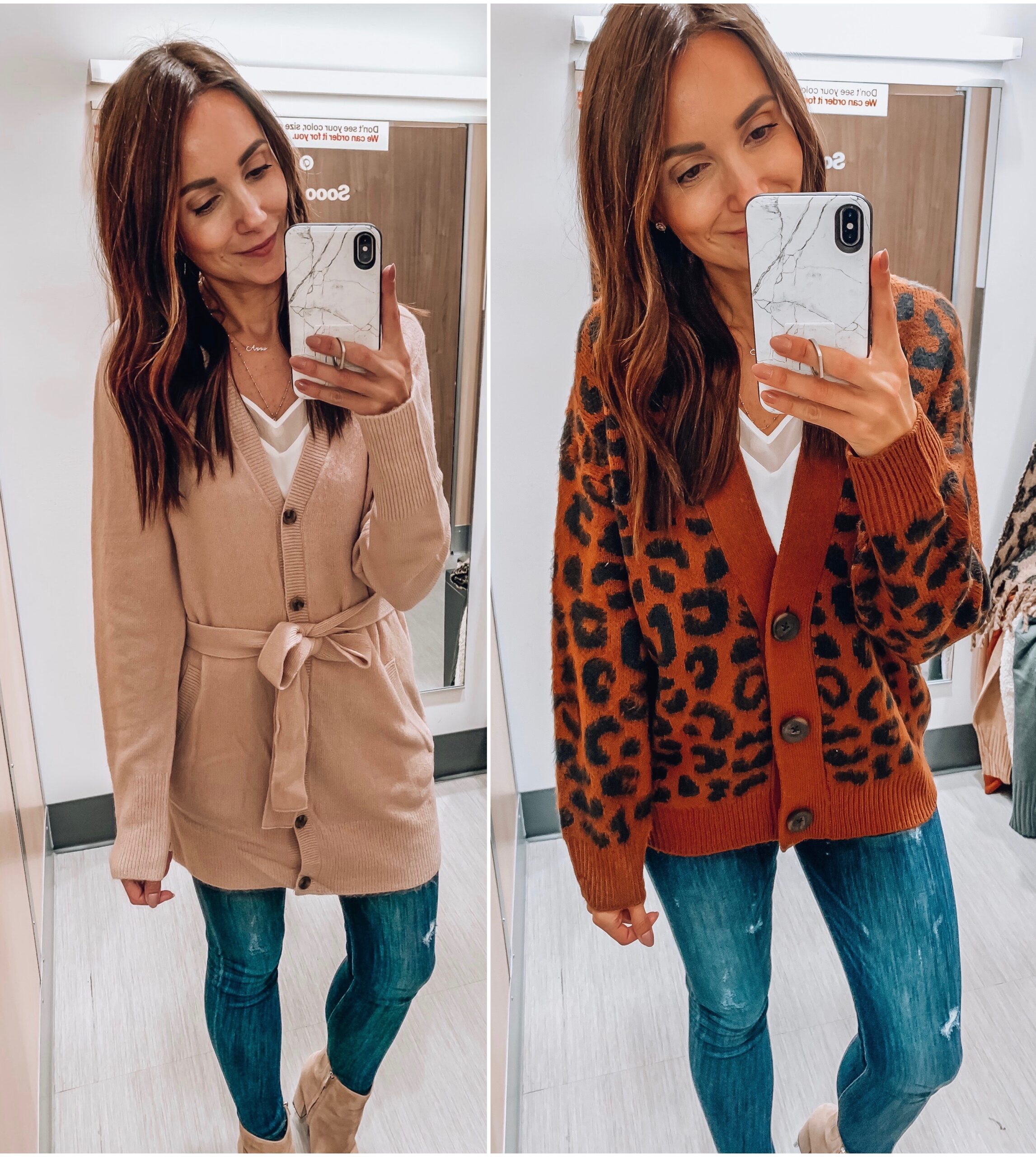 SWEATER (Size XS) // CARDIGAN (Size S)
The ivory cardigan reminds me of something, you'd see at Free People. Love the shawl collar and texture. The pullover is in the prettiest brick color. Oversized sleeves, slouchy fit.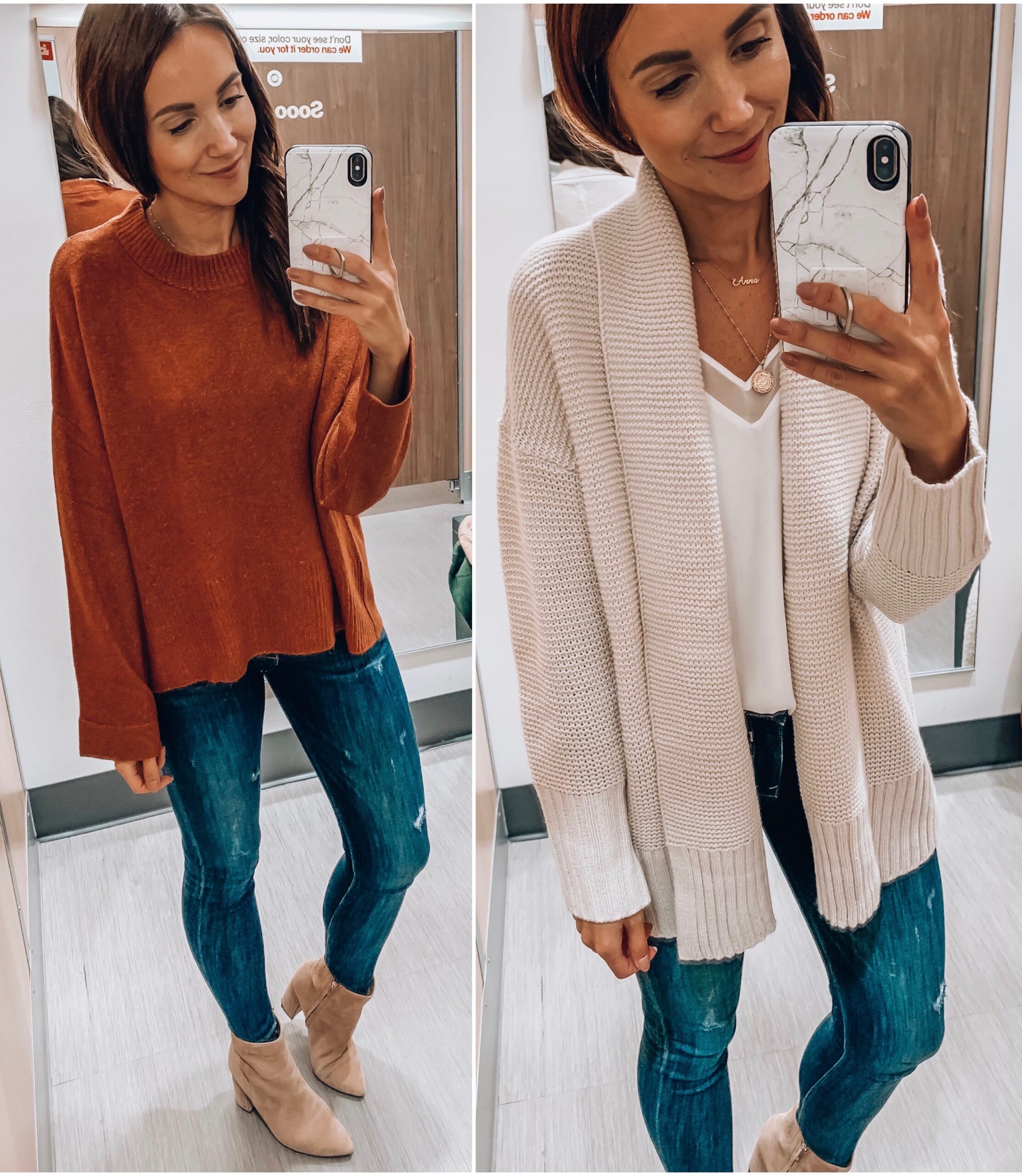 MINT SHERPA (Size XS,S) // CREAM SHERPA (Size S)
The mint sherpa runs big in my opinion. It feels and fits more like a jacket. The pullover sherpa is extremely soft! You'd never want to take it off. I am a bit puzzled by the neckline. I found it odd and awkward.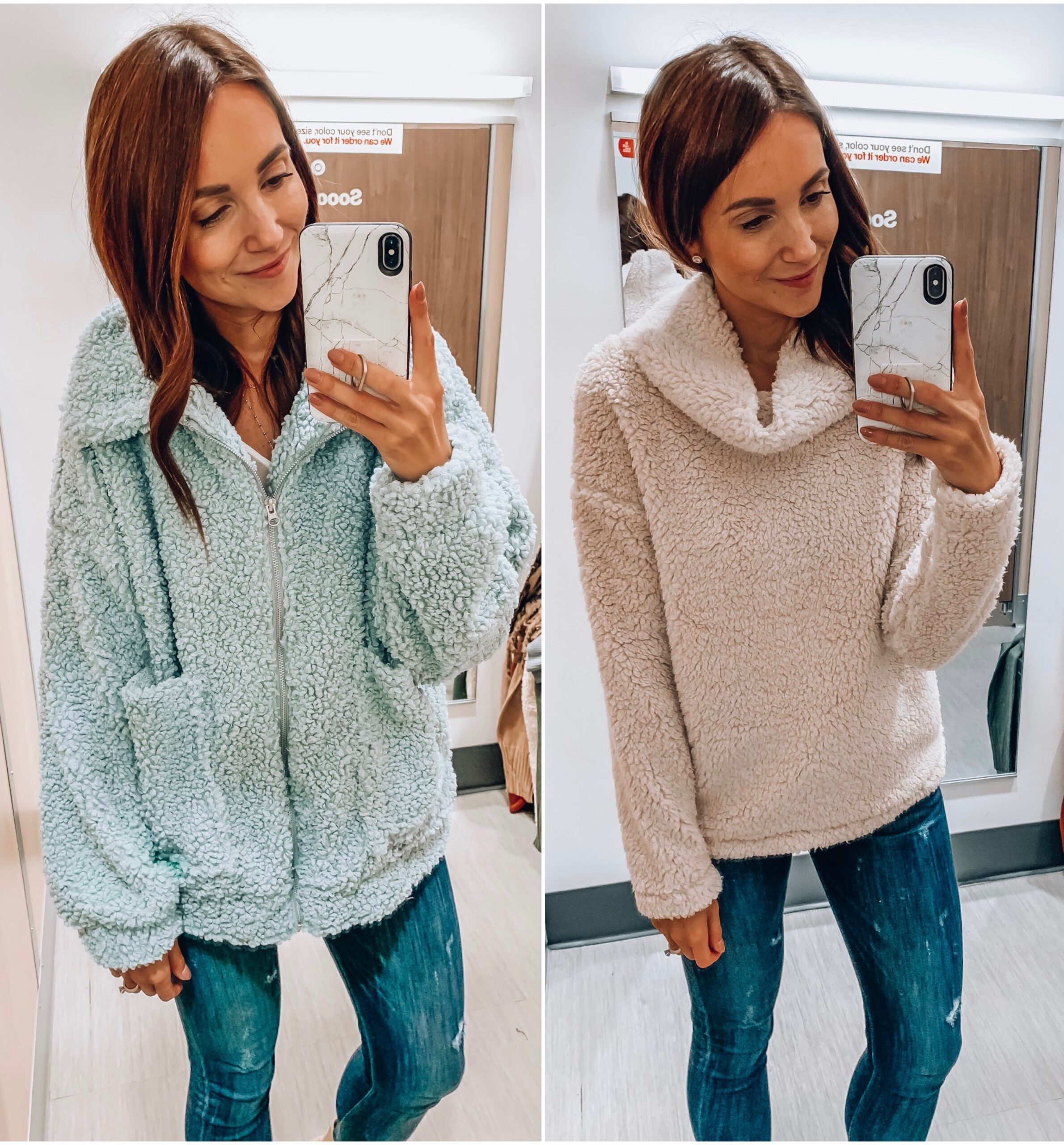 SWEATER (Size S)
Prob my favorite sweater from this try-on. Great length for leggings or skinny jeans. Love the oversized turtleneck neckline and there are so many color options.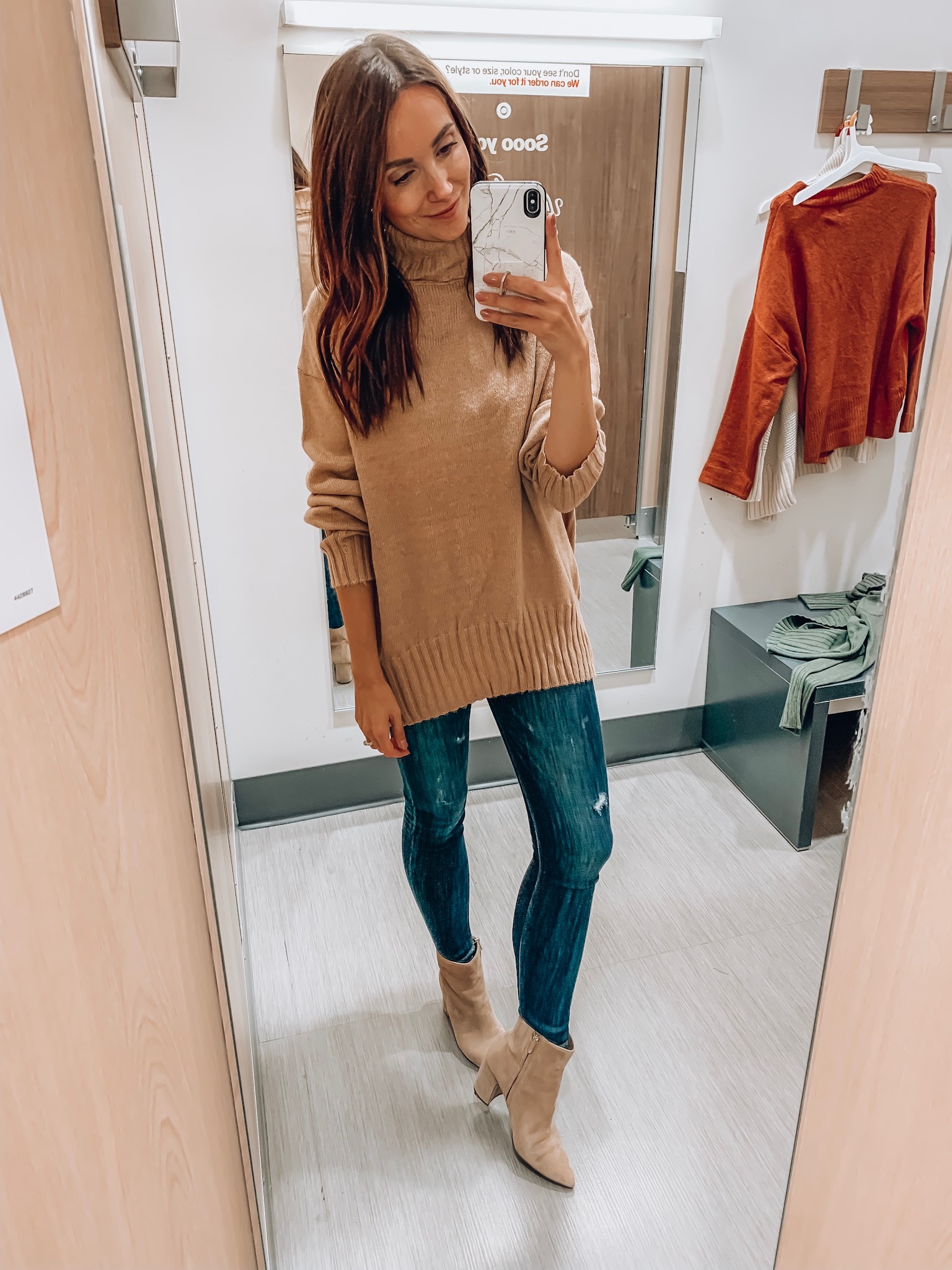 Thank you so much for visiting Blushing Rose Style blog. Hope you enjoyed this weeks's Target haul. Stay tuned for more.
XX,
Anna