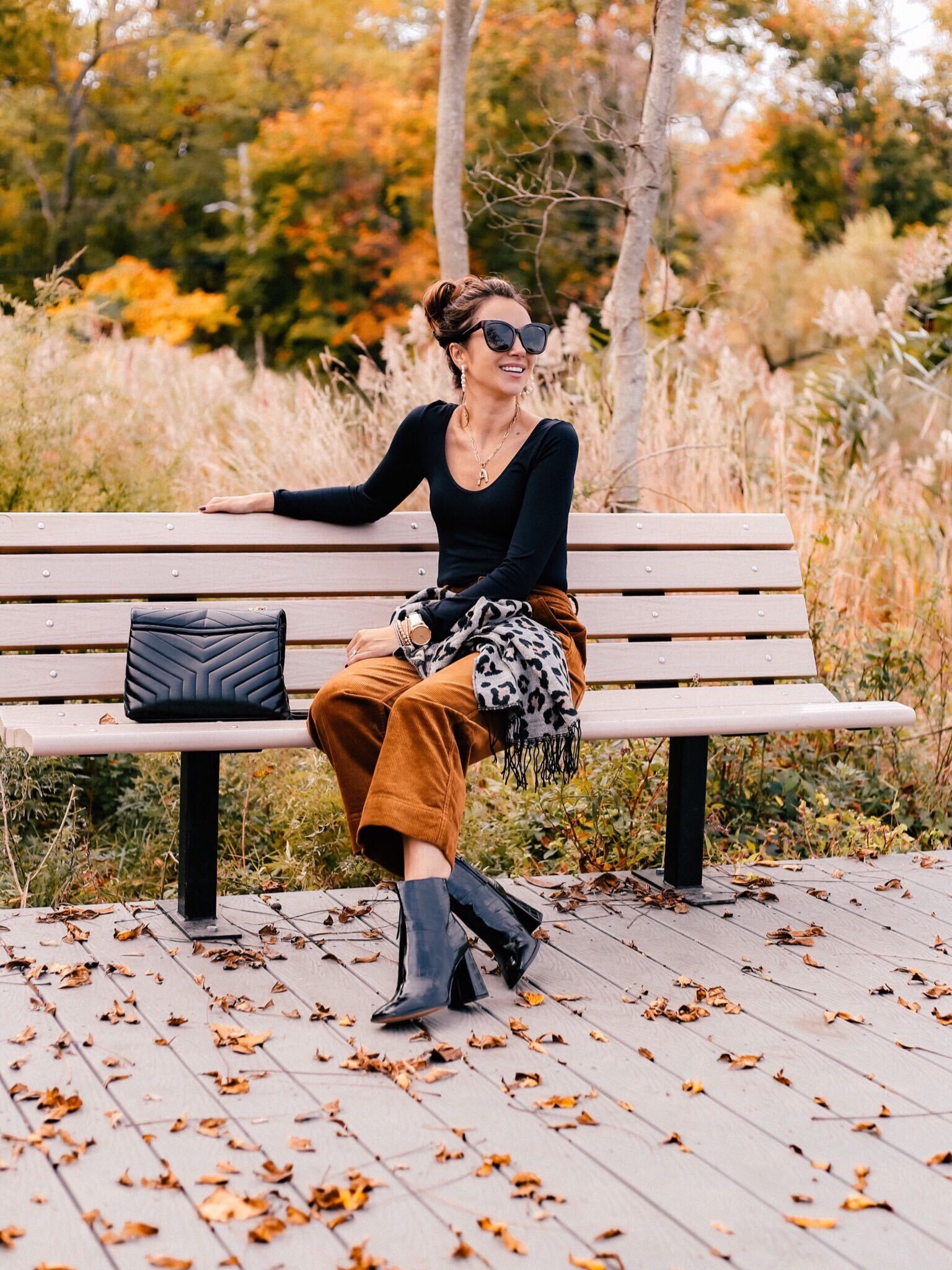 Hi girls. I am back with a Walmart haul and the new arrivals are SO good. Every time my package arrives I get more and more excited with the fashion finds. For more affordable fall outfit ideas from Walmart, check out THIS post.
Affordable Fall Outfits
I have had this bodysuit for a year now and it's so amazing. It's comfortable and the quality is on par with the Spanx bodysuit. The major differences are: the price and the fabric. This one is fitted but the fabric doesn't compress and shape. I am wearing size small.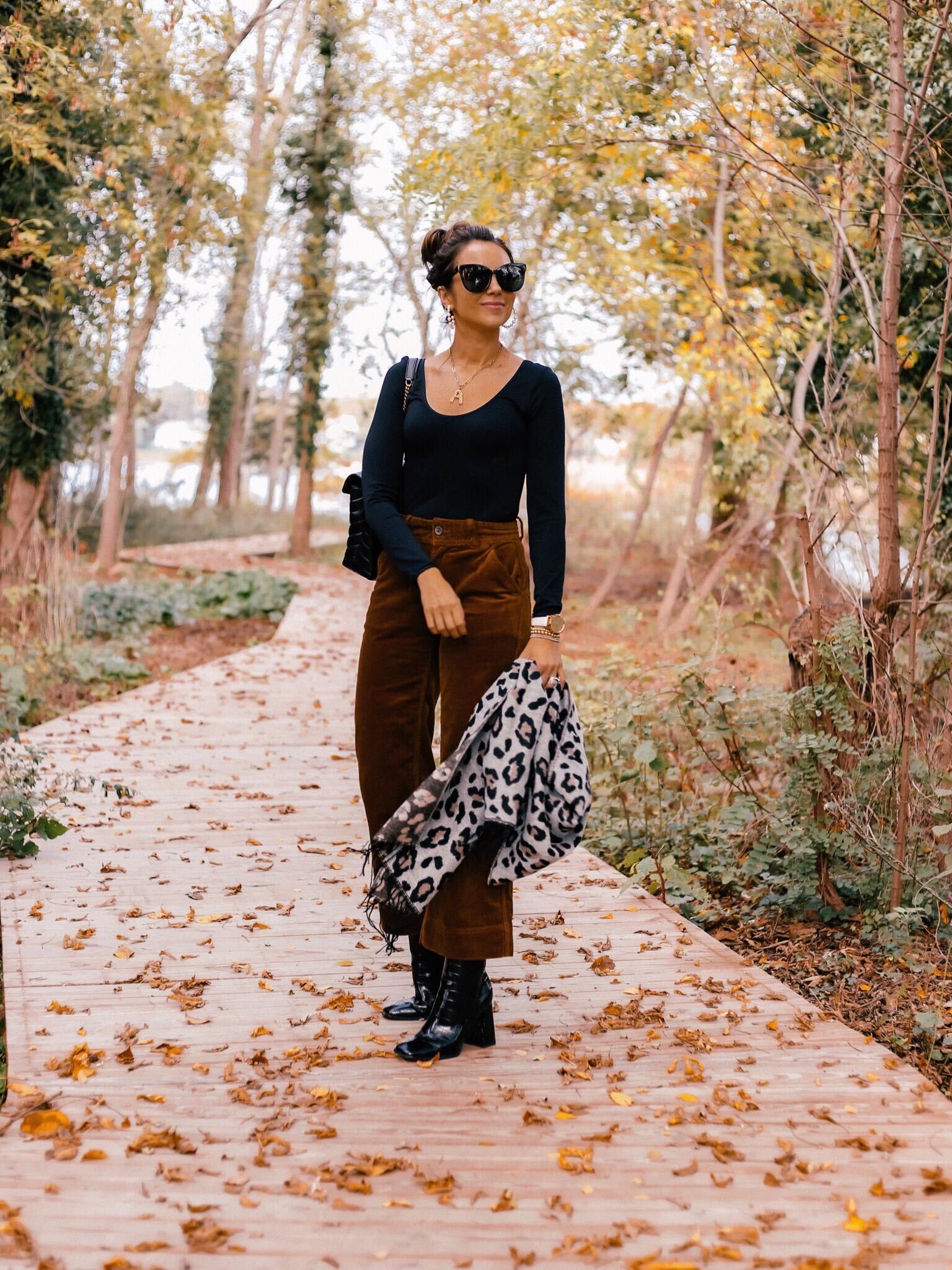 The pants are from the new line available Free Assembly. They are high-waisted, fit tts and the color is gorgeous for this time of year. Isn't corduroy so classic for Fall? The booties are also a Walmart find. I love the chunky heel and they do fit tts. The scarf is just $15.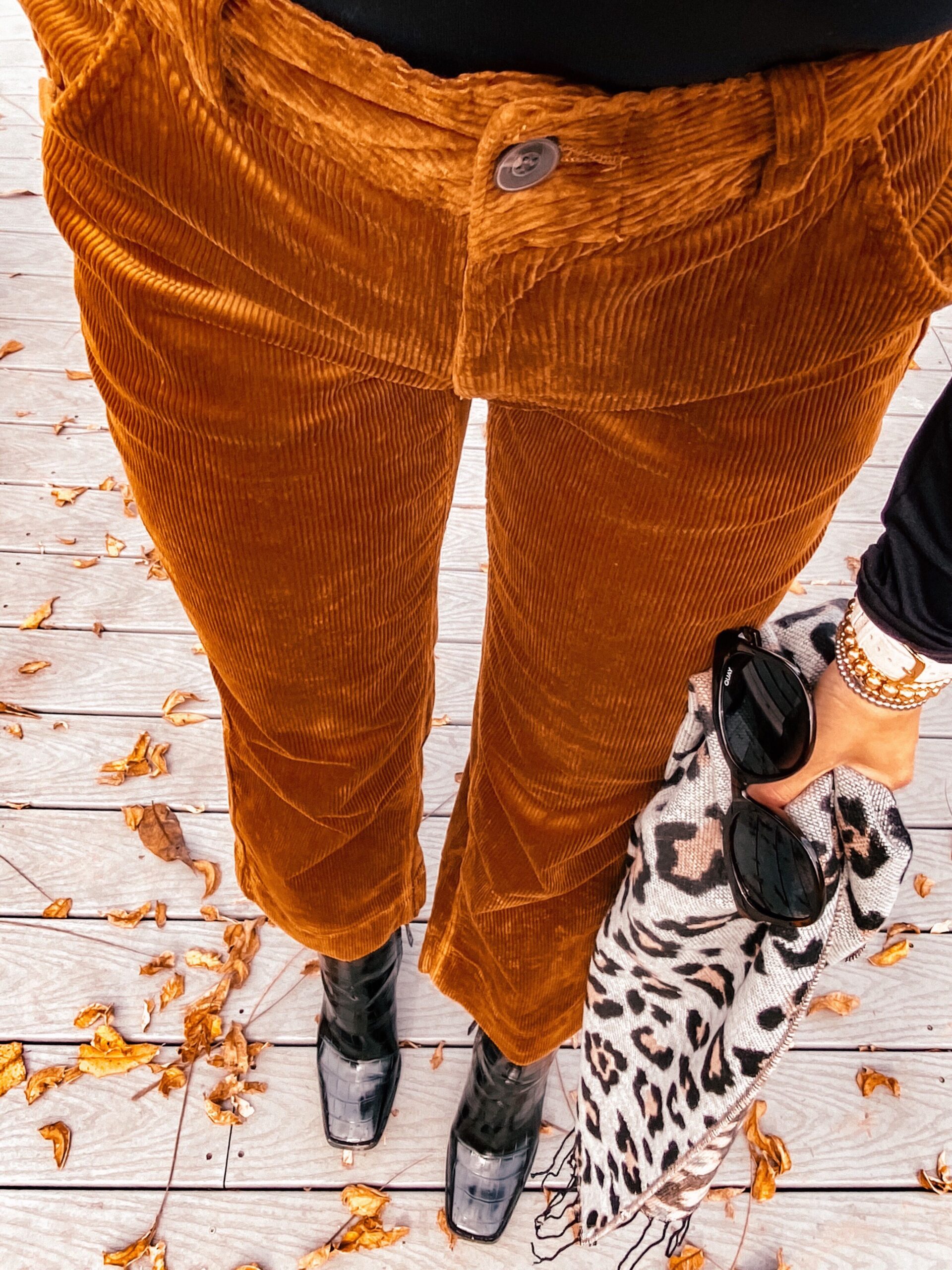 How beautiful is this outfit? The fabric play is perfect with the combination of knit and a silky sheen of the skirt. The sweater is super soft and not itchy. I love the balloon style sleeves and I'm wearing size small.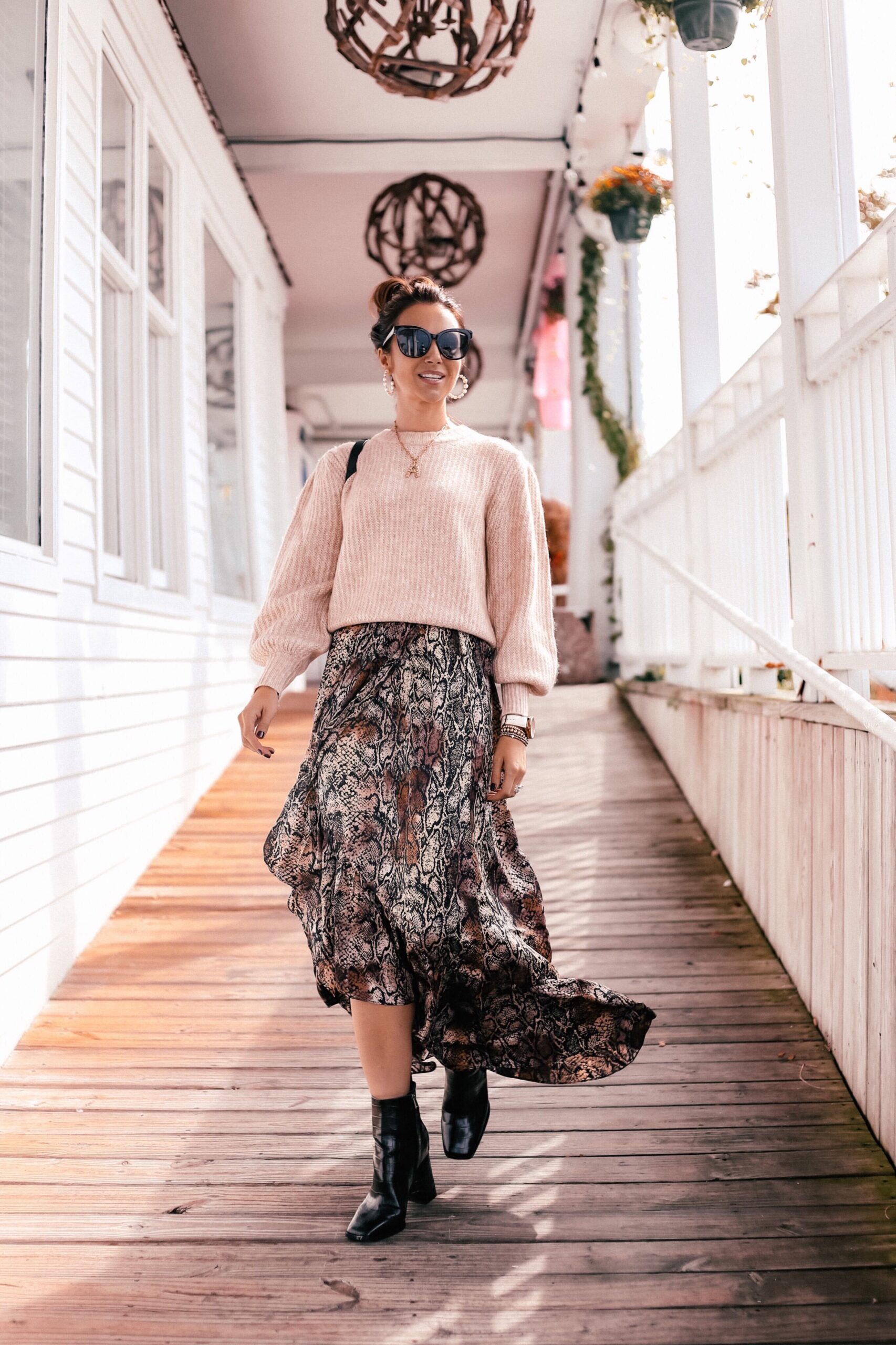 The neutral color of the sweater would go with any print including this snakeskin skirt. To be honest, I'm not a huge lover of snakeskin but this color palette is gorgeous. It has ruffle detailing and a high low hem line. I'm wearing size small.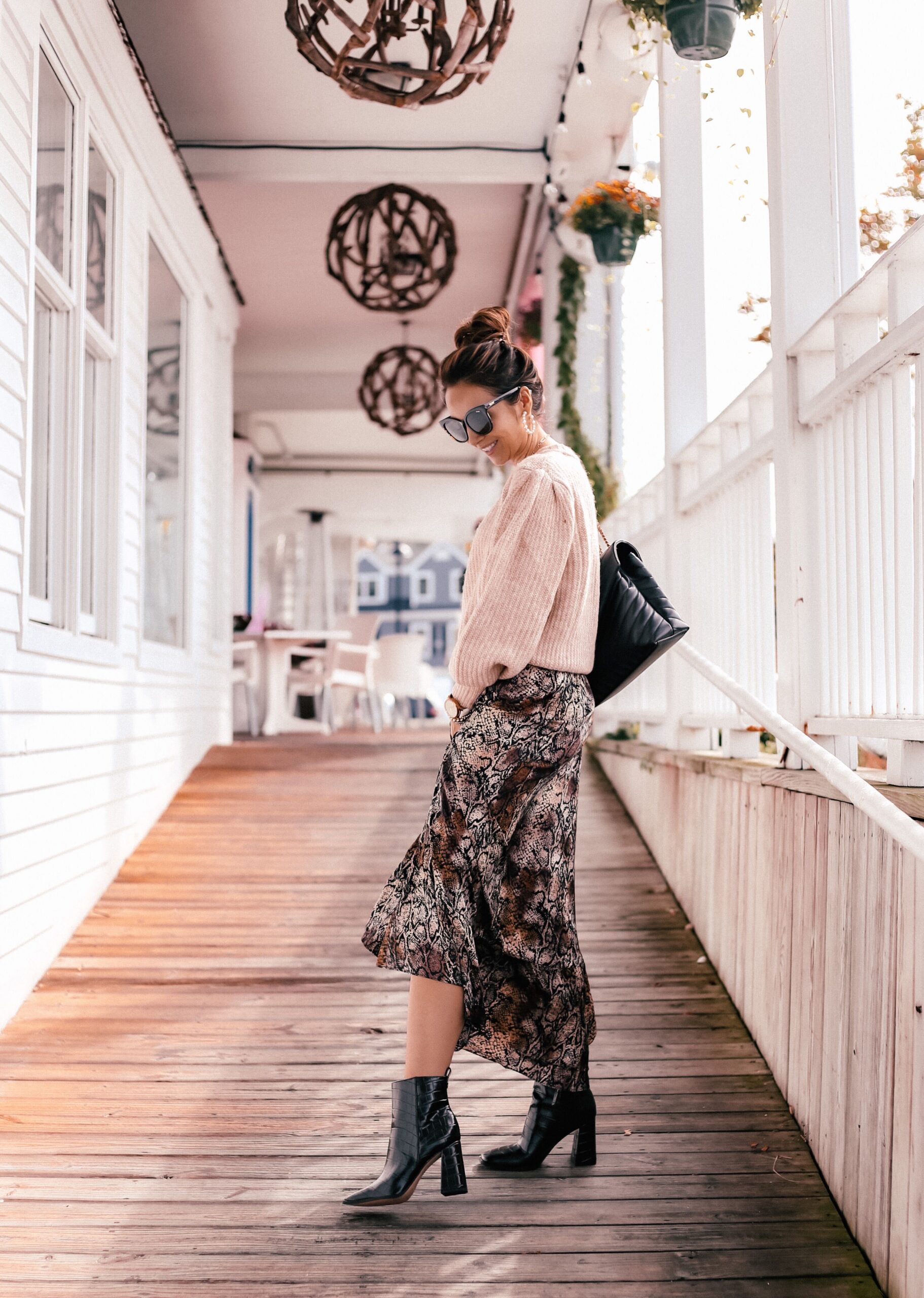 Walmart Casual & Cozy Finds
I have been patiently awaiting for this turtleneck to arrive because I had a feeling it would be such a great layering piece and it does not disappoint. The fabric is soft and stretchy. I am wearing size small. The black pants are actually jeggings . They have the feel of leggings but look like jeans and they even have a faux button. They're high-waisted, very comfortable but they do have a lot of stretch to them so I recommend sizing down – I'm wearing size small.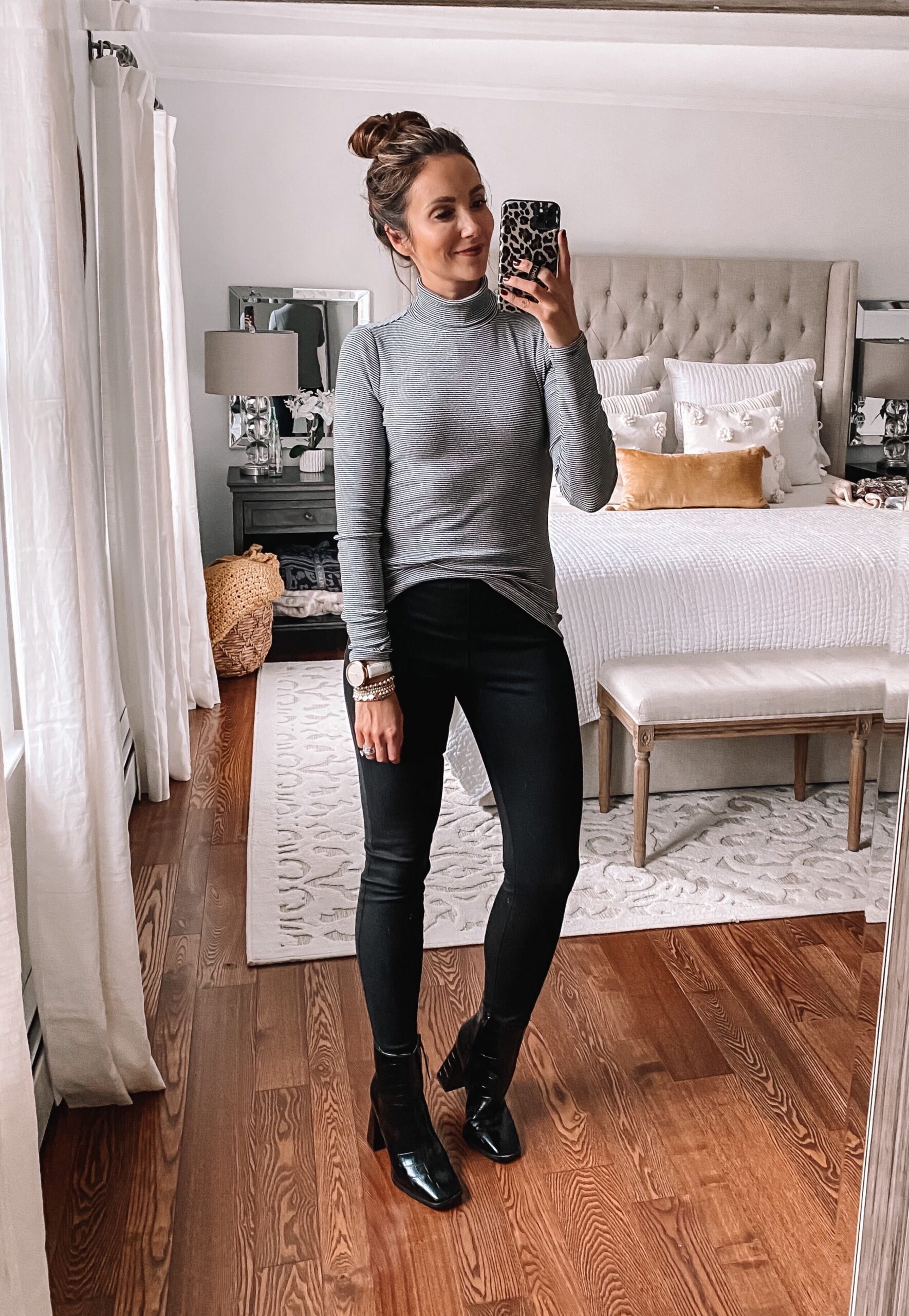 I layered the turtleneck with this cropped fit sweater. It's also from the Free Assembly line. I love the front pocket detailing and I'm wearing size small.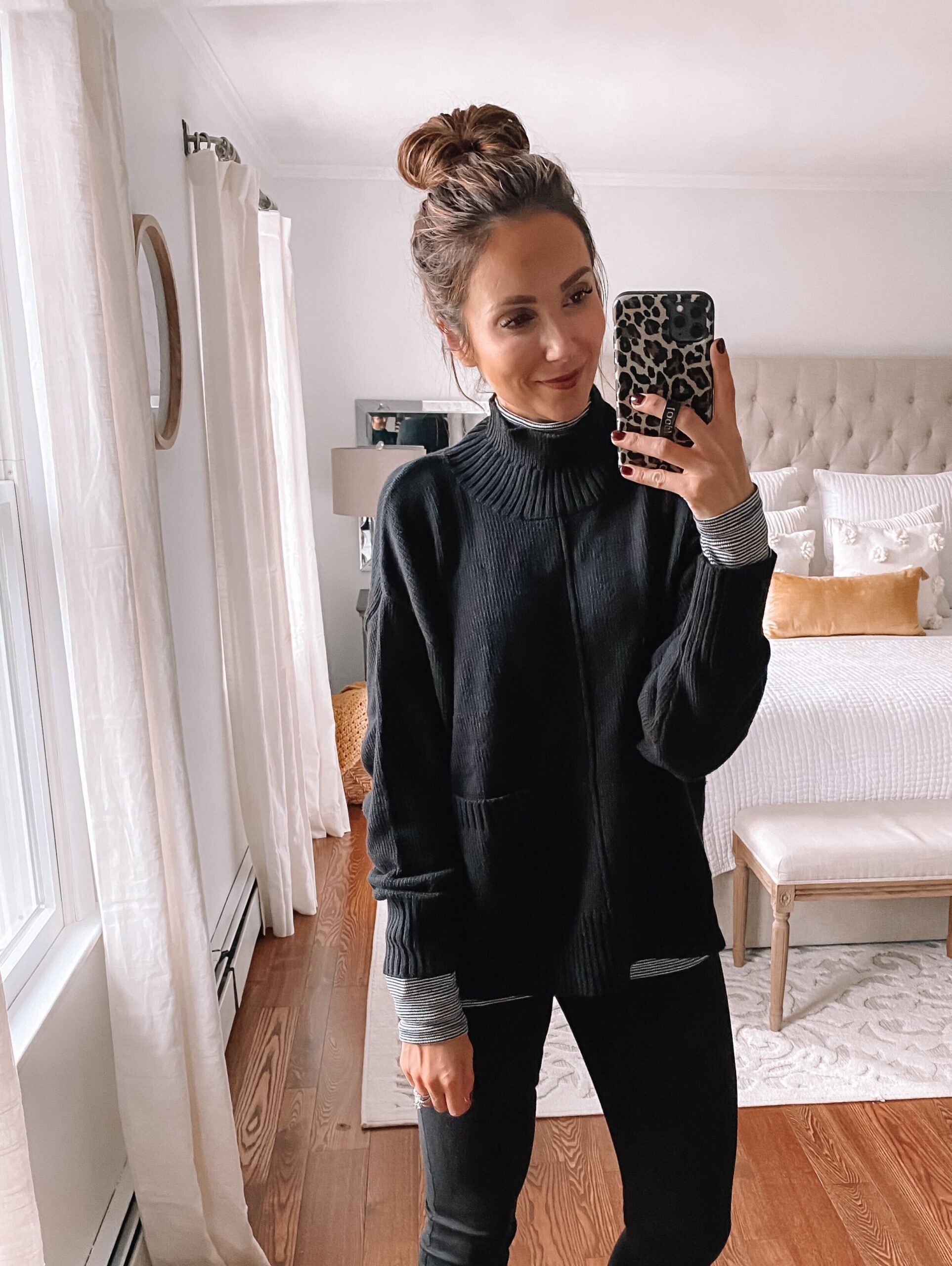 Keep it cozy and casual with this oversized sweater. It has great length – longer in the back so it's perfect for leggings! I am wearing size small and the loafers fit tts.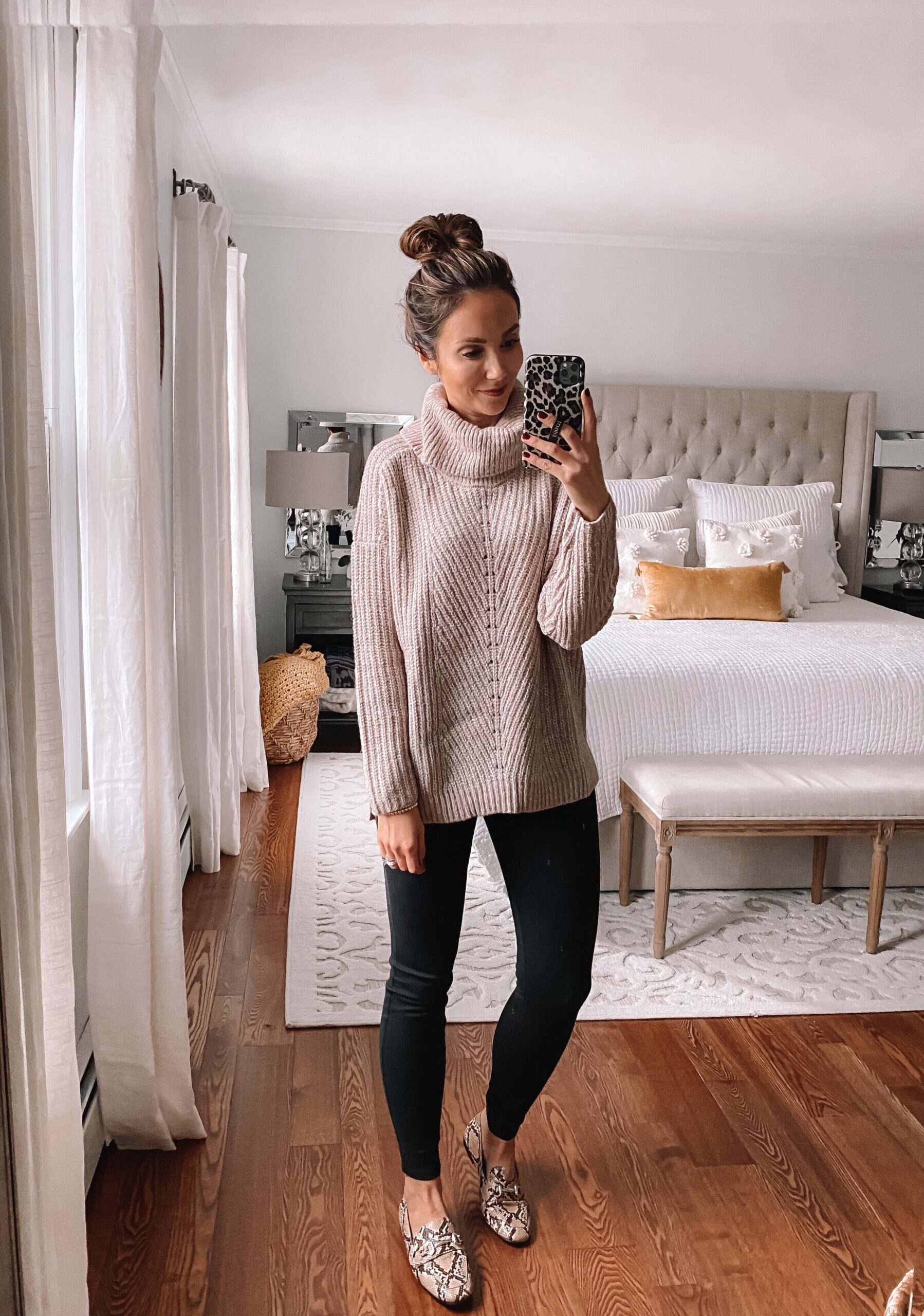 I have been so excited for this leopard set to arrive. The sweatshirt is fully in stock but sadly the joggers are selling out. They fit tts and I'm wearing size small. The fabric is super soft and are a light jersey material. These pieces are also available in multiple tie-dye colorways.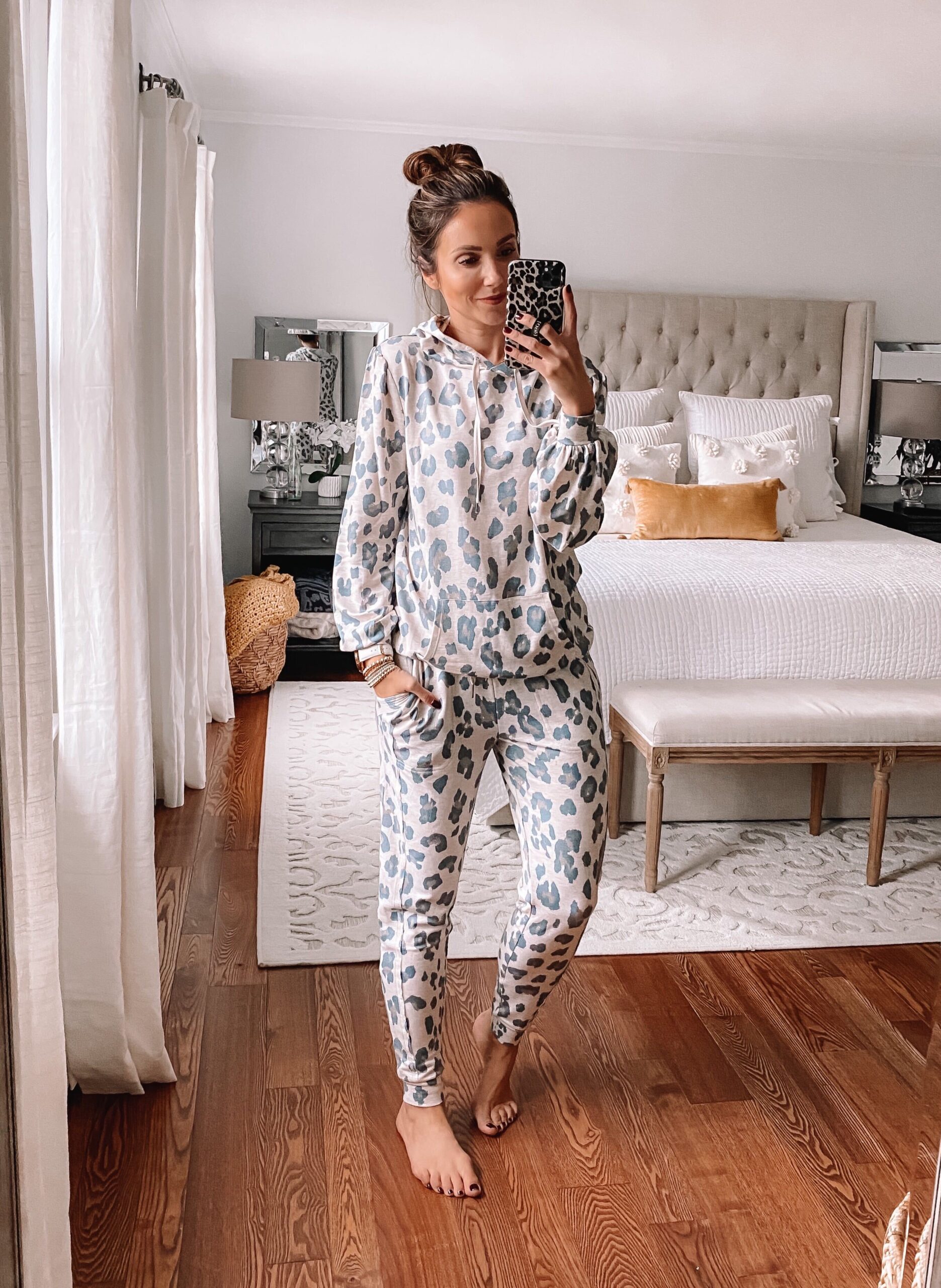 Other Sets In Stock

This robe would make an incredible gift for the holidays. It's super soft and available in multiple colorways. I'm wearing size small, but a medium would be fine, so you could size up if you are in between sizes.
It's no secret that I am already on board with all the holiday pjs and movies. I actually have a similar pair from last year that I still sleep in. The quality of this set is so good and they wash really well. I'm wearing size small, if you are in between sizes you could size down.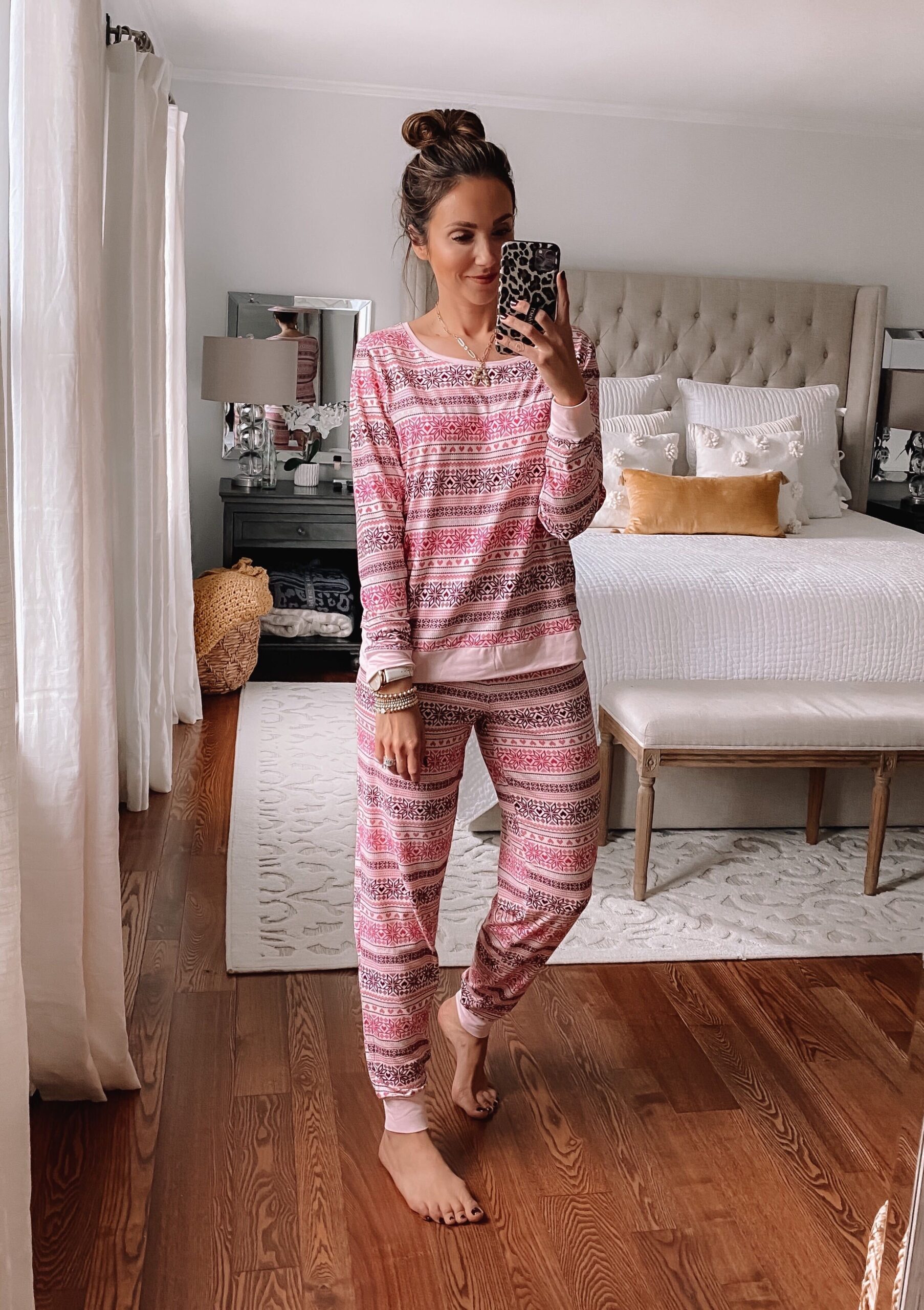 I know it might seem a little early and ahead of schedule, but I wanted to share these winter accessory finds. Both of these come in sets and are under $20. The black set is chunky knit and the white set is chenille.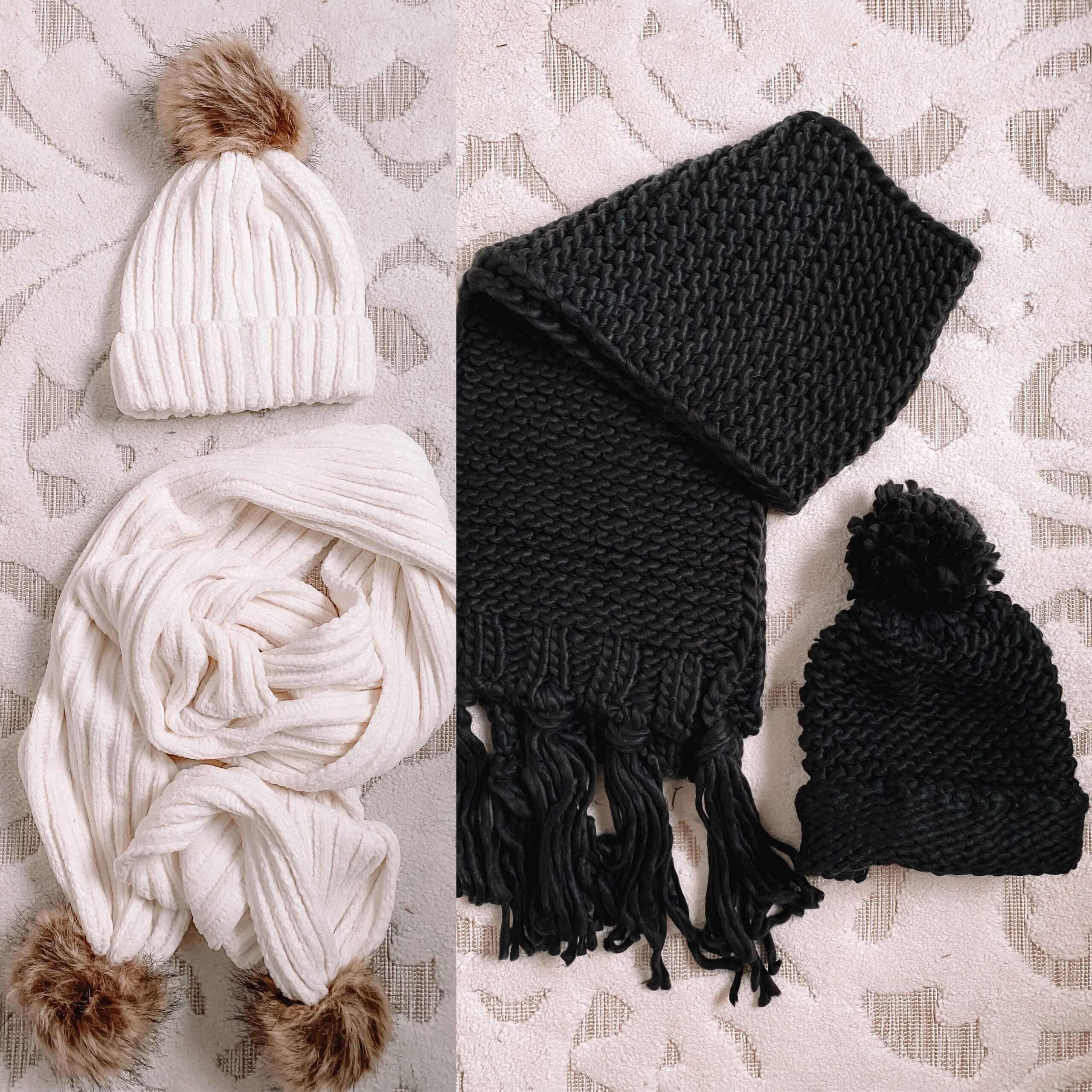 Thank you so much for visiting Blushing Rose Style Blog!