Nordstrom Anniversary Sale 2107 – Public Access begins today (7/21/17). If you are unfamiliar with the Nordstrom Anniversary Sale 2017, it is one of the biggest shopping events of the year. In my opinion Nordstrom offers better sale prices than you find during the cyber week.
It truly is one of a kind sale, where you can buy clothing, shoes and accessories not only for current season, but also for colder months ahead. I wanted to share with you what is (and still will be added) to my shopping bag.
Shoes, shoes, shoes – and did I mention shoes 😉 In my opinion Nordstrom Anniversary Sale 2017 is the best time to stock up on booties and boots for the fall. I have purchased several pairs already and waiting on few more to come back in stock.

One of my favorite buys so far is this pair of BP. booties. I love the grey color as it pairs well with almost anything in my closet. They are under $80 and fit TTS. I styled these booties 3 different ways to show you how versatile they are.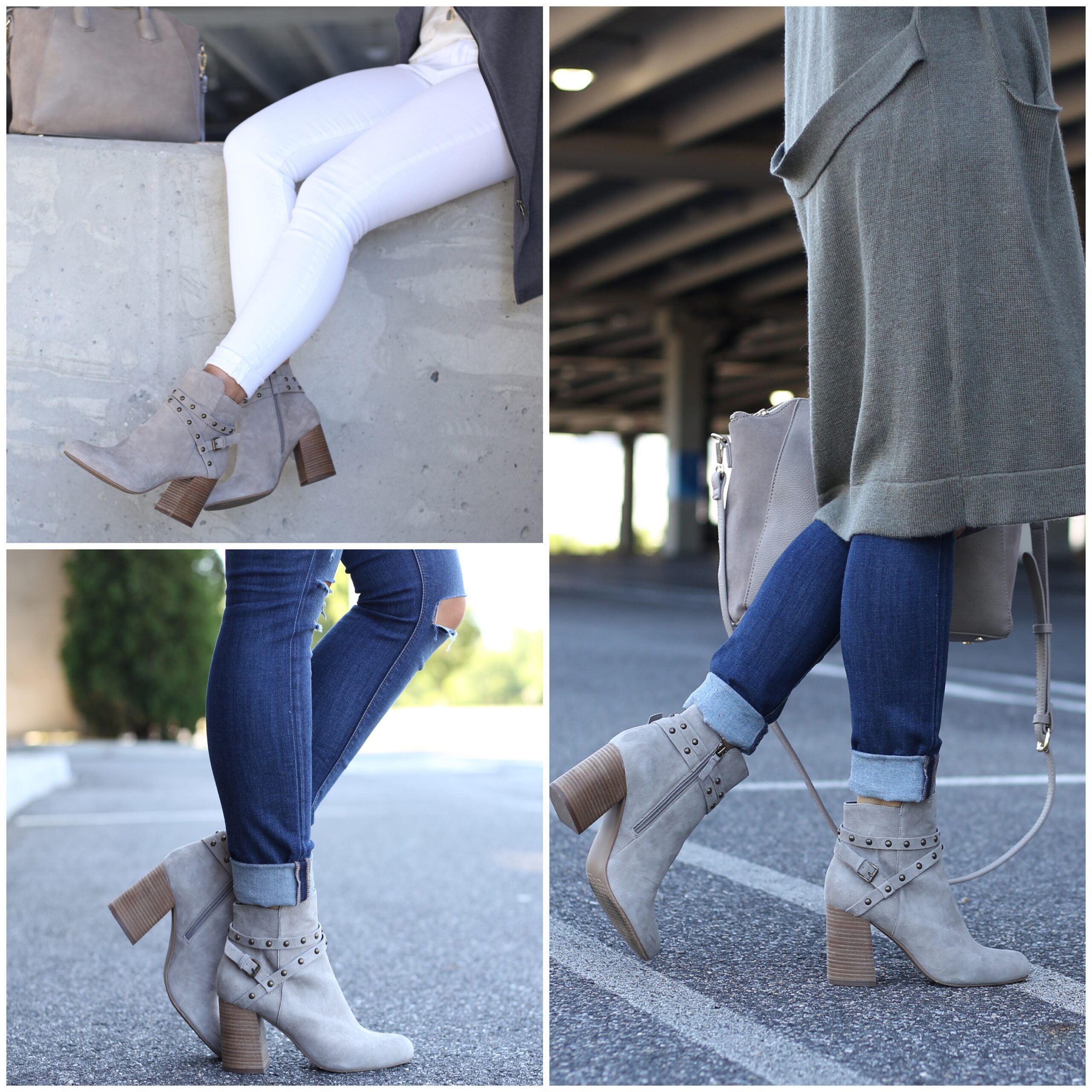 My entire outfit is on sale and super affordable thanks to the Nordstrom Anniversary Sale 2017. I am wearing this cardigan on sale for under $50 (wearing XS), earrings on sale for $32, lace cami, wearing XS, also comes in black and stunning emerald (similar),  bag (also love THIS one) and booties.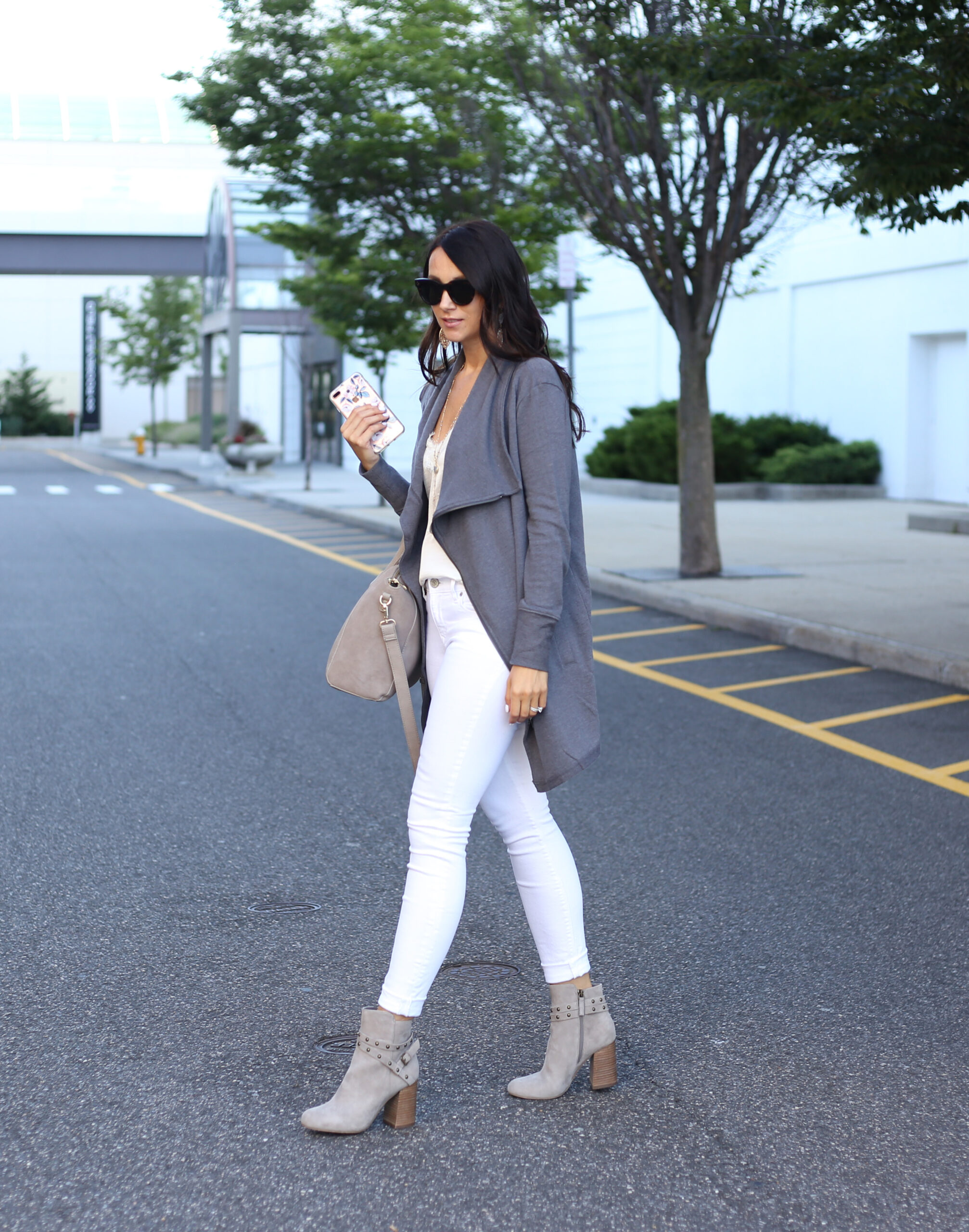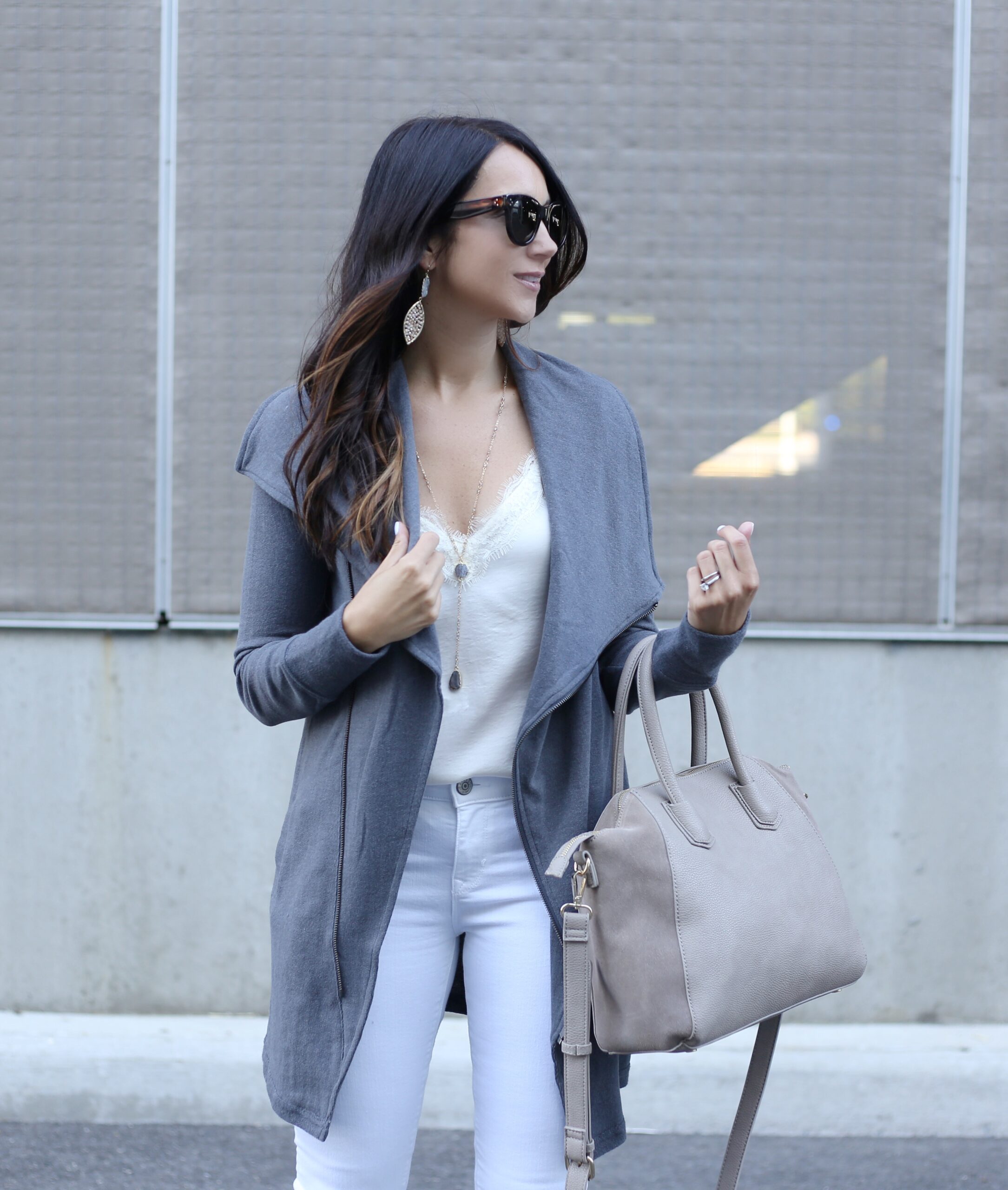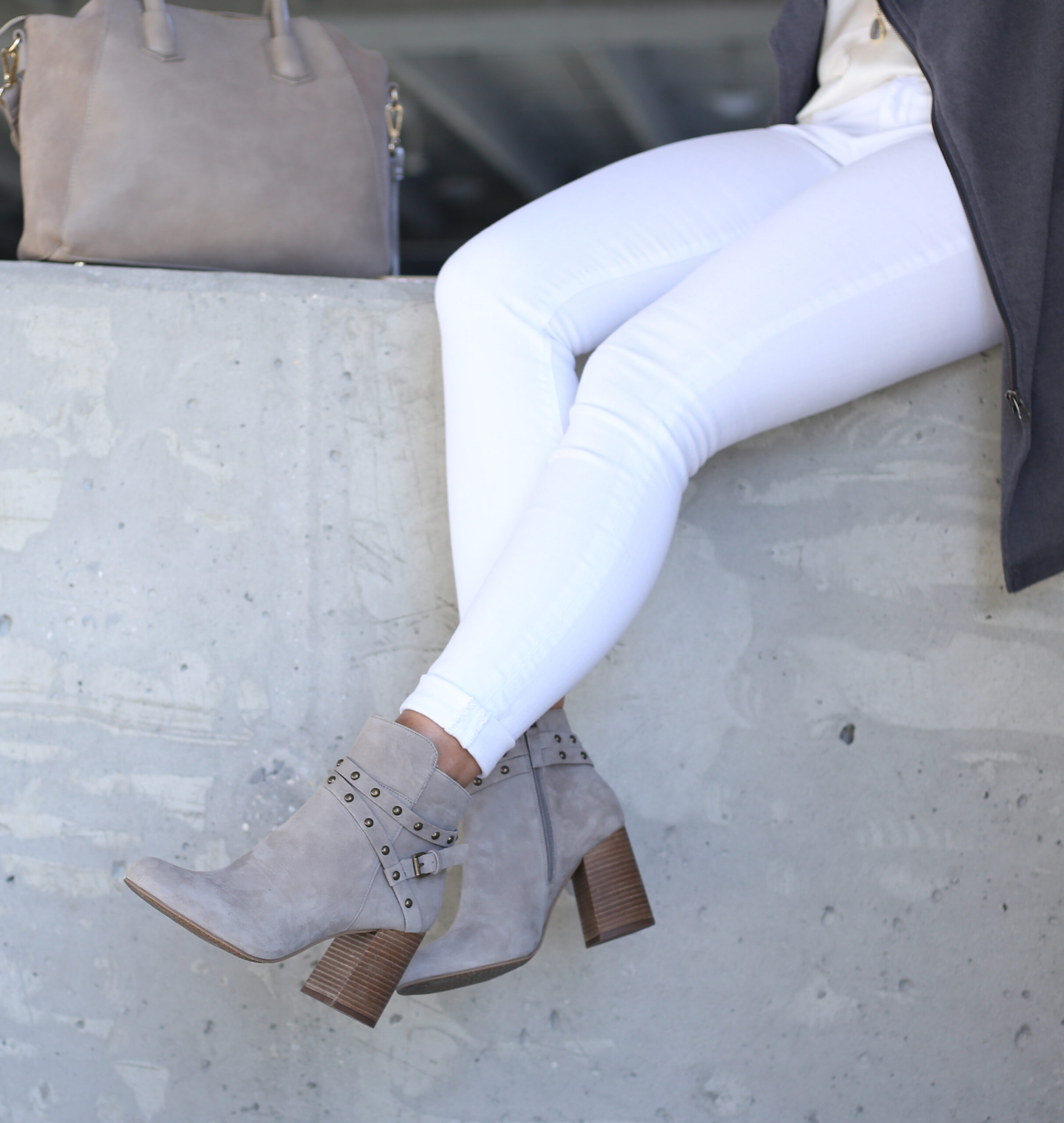 One of my favorite trends has to be the off the shoulder look. When I found this slouchy pullover from the Nordstrom Anniversary Sale 2017 I was immediately drawn to it. And it comes in this perfect lavender color that can be easily transitioned from summer to fall. I thought the booties looked so great with this outfit as well.
PULLOVER, BOOTIES, CROSSBODY (similar also on sale HERE and HERE), EARRINGS.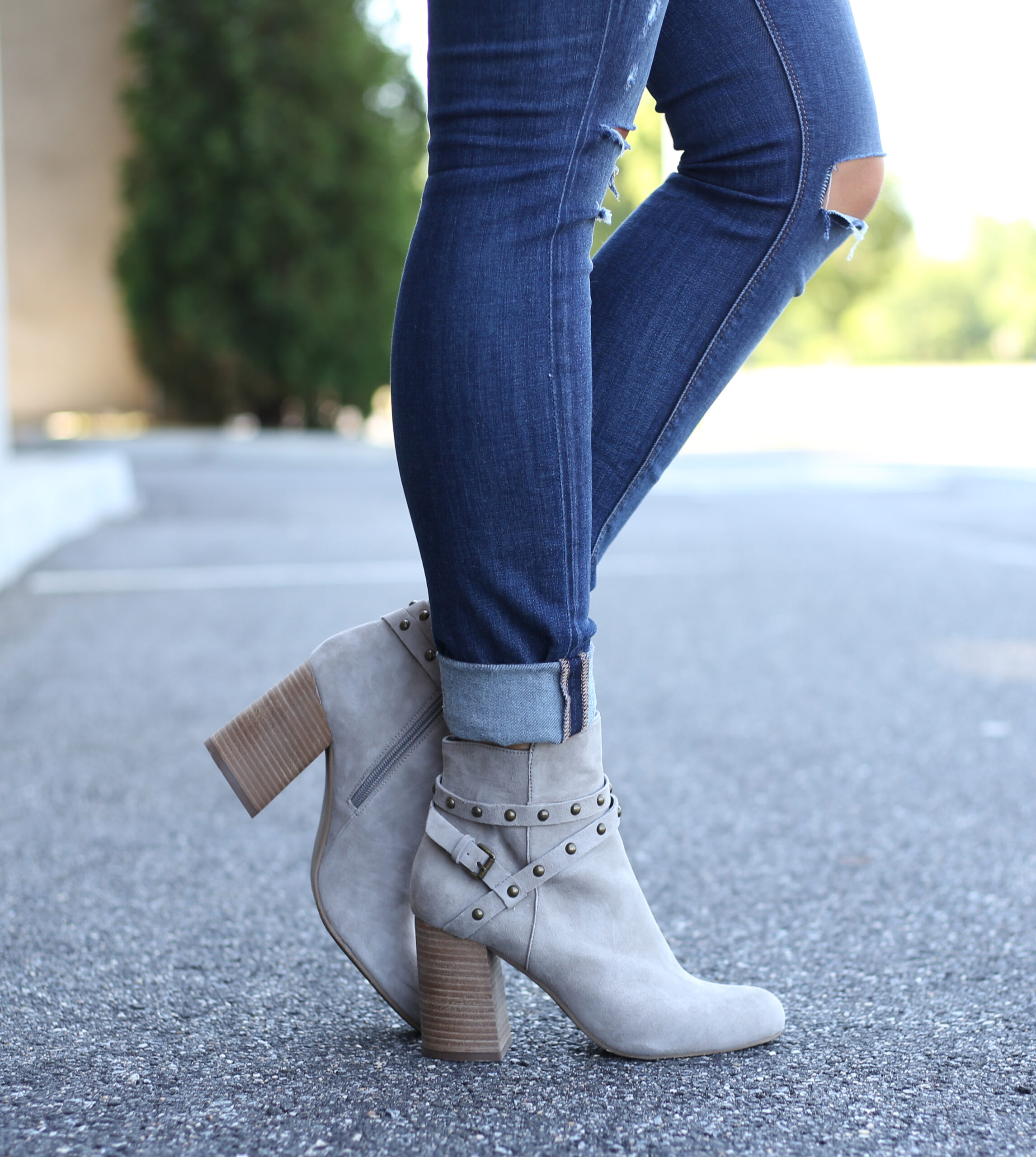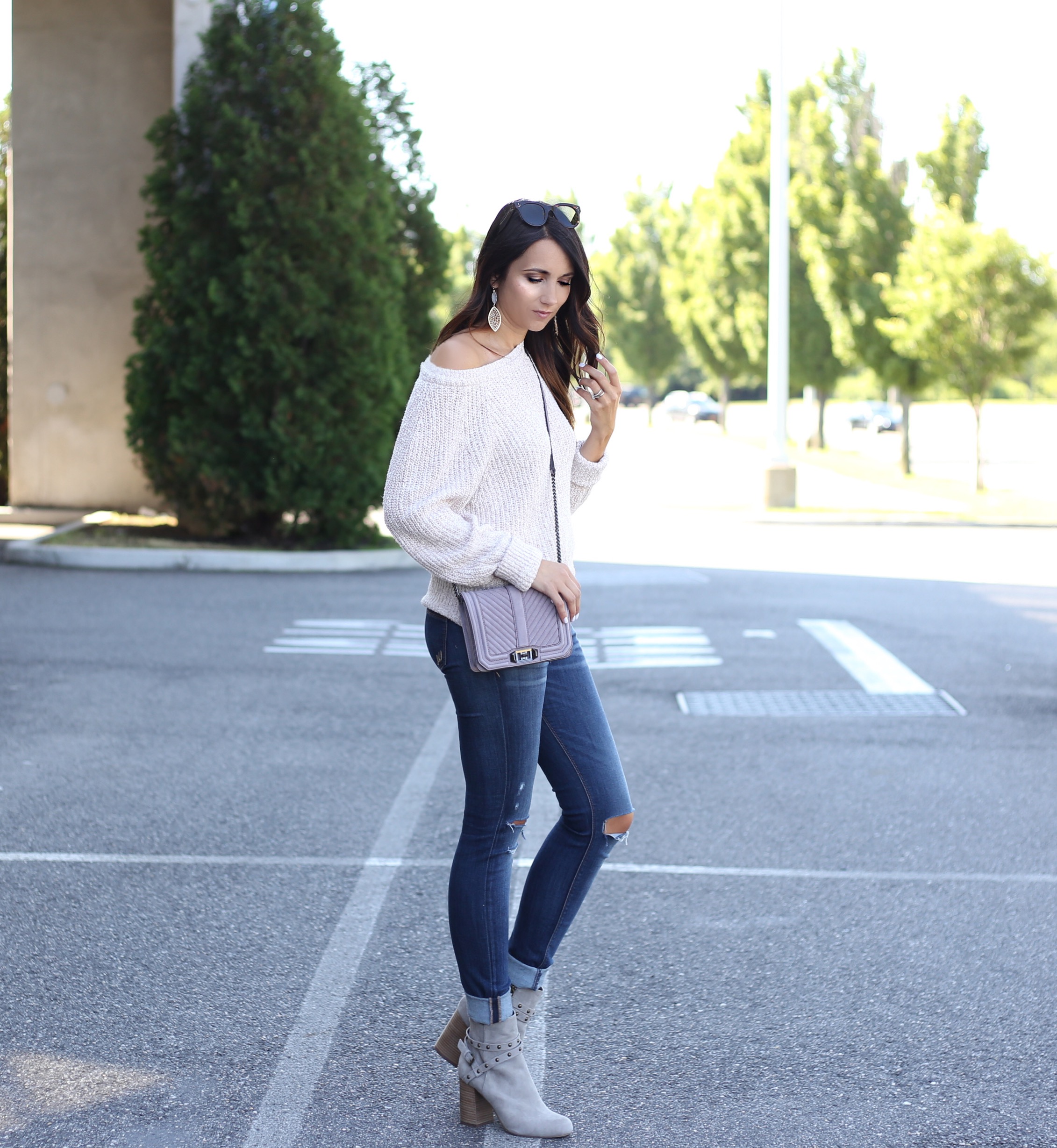 This last look is my signature look cardigan & camisole combo. The colors remind me of the fall season and all of a sudden I am craving a PSL (anyone else feels this way?).

CARDIGAN (similar HERE and HERE), BOOTIES, CAMISOLE (similar HERE), NECKLACE (also love this ONE on sale for $22), EARRINGS, HANDBAG on sale for $52 (similar HERE).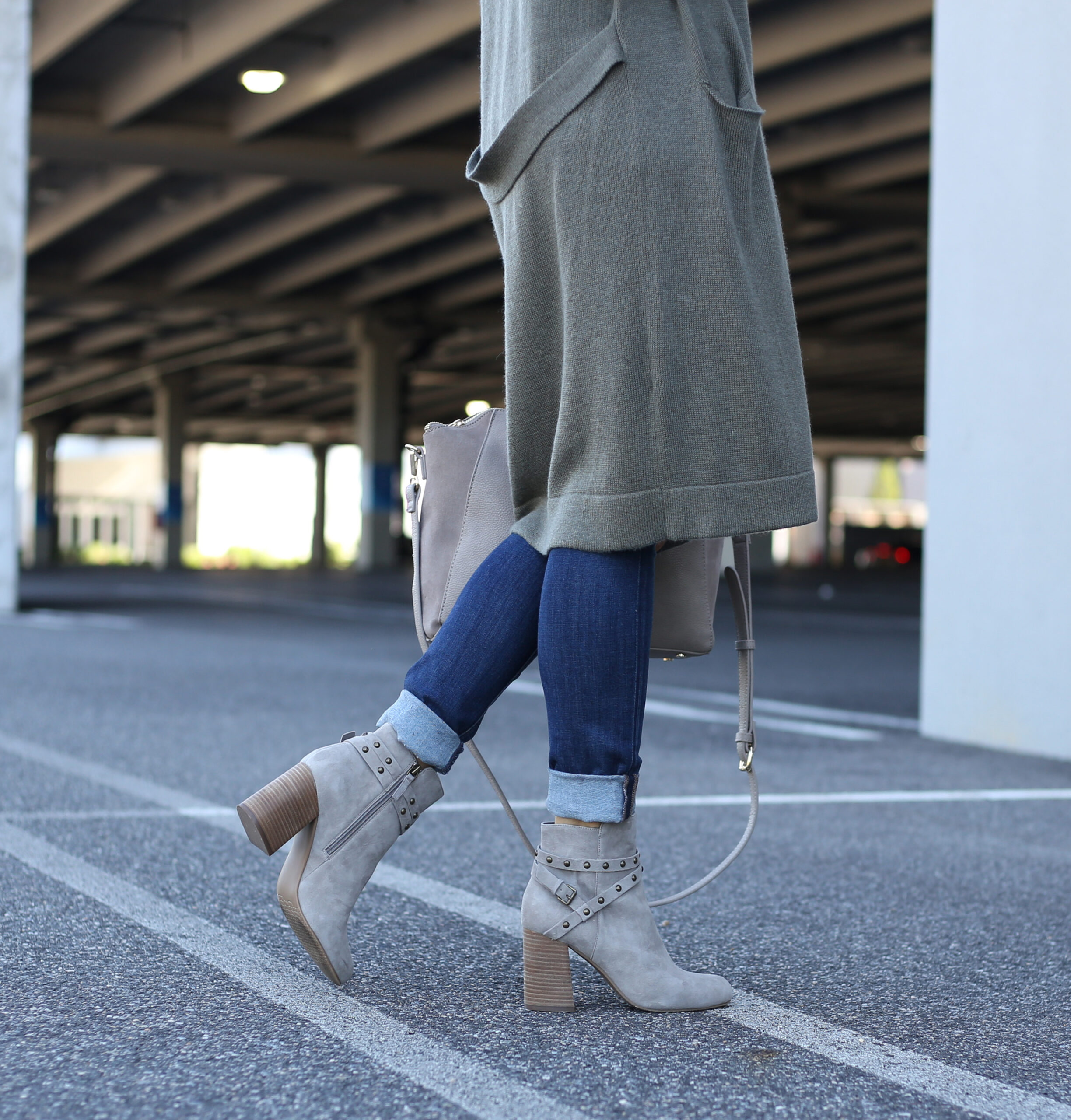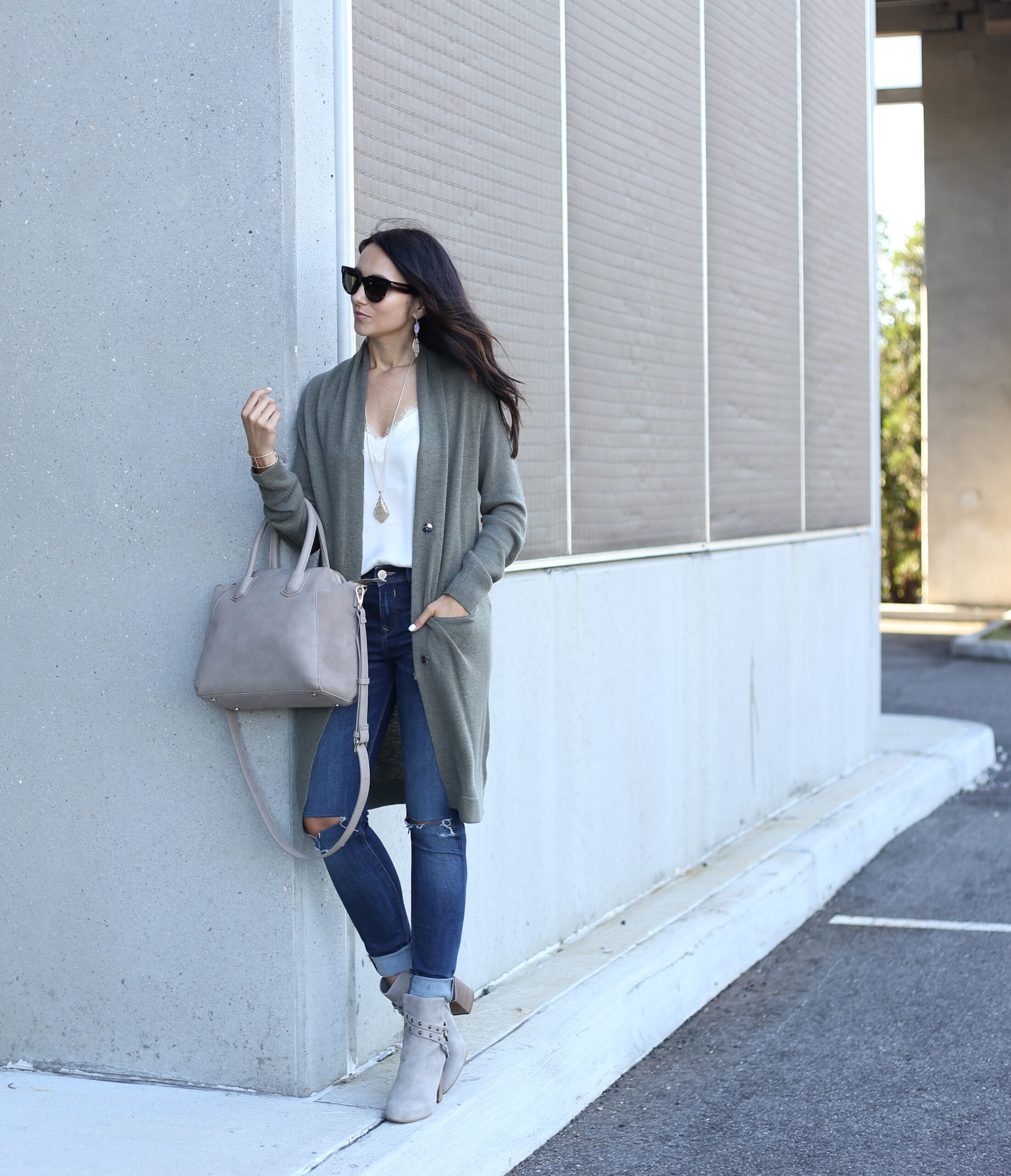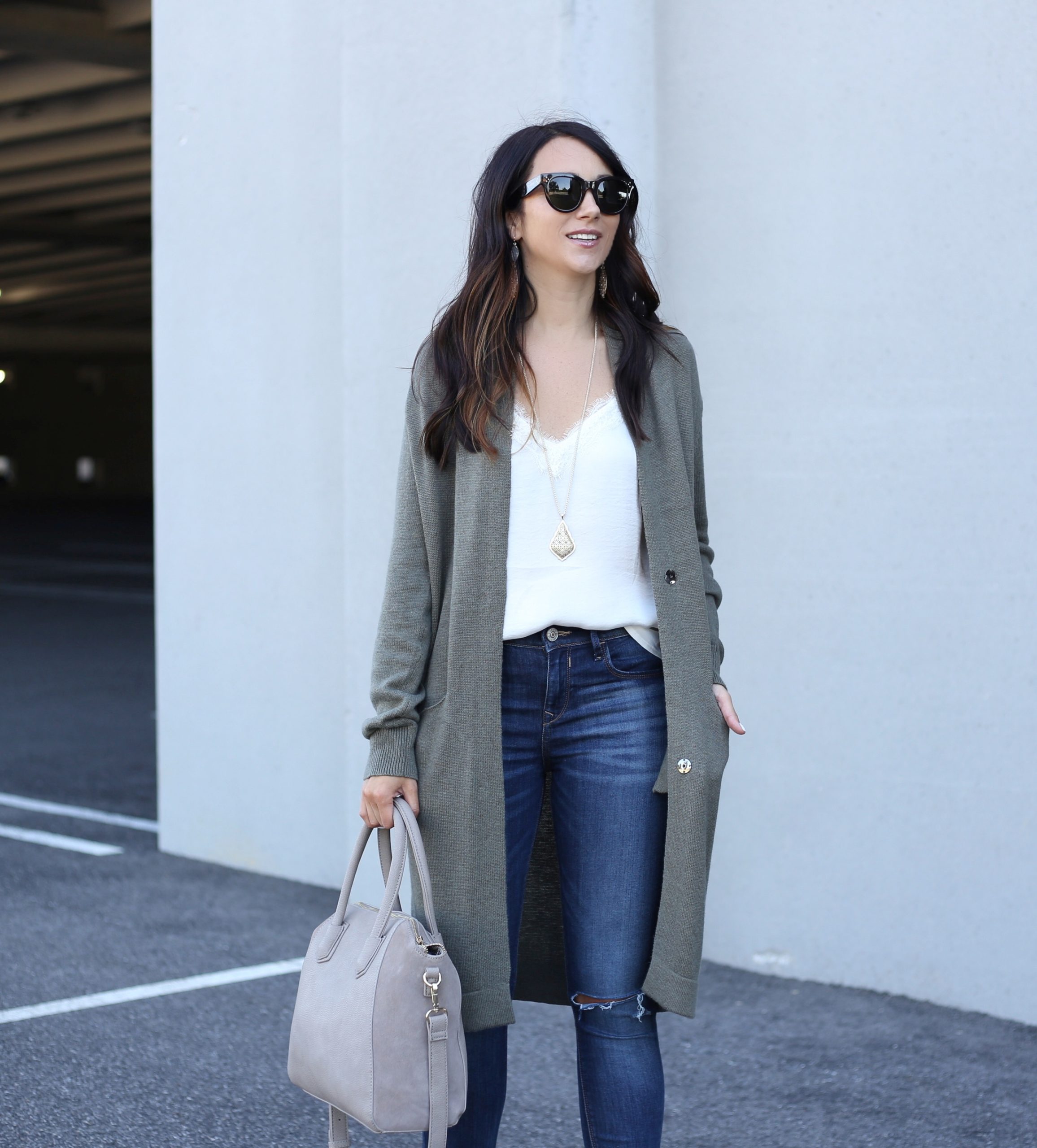 These are not the only booties I have purchased so far during the Nordstrom Anniversary Sale 2017. These are my other purchases. YOU CAN CLICK ON THE PICTURE OF YOUR FAV BOOTIE AND YOU'LL BE REDIRECTED TO THE RETAILERS WEBSITE.

What are you going to be shopping for?
Thank you so much for reading! And very special THANK YOU to NORDSTROM for sponsoring this post.
XO
Anna