Hi friends! I am so excited for today's post because it's been a while since I've shared a Walmart fashion haul. The new spring and summer arrivals are so great, and as always Walmart never disappoints when it comes to great prices and fast shipping. All the pieces are from the Free Assembly line and they're so good.
New Walmart Fashion Finds
This time of year I am obsessed with linen pants. They replace all my denim and they're just so comfortable to wear. The mint green color of these pants is gorgeous and they don't wrinkle terribly which is definitely something to consider with linen fabric. They're mid-rise, have adjustable waistband and fit tts. I'm in size small. The sweater tank is so cute and the back has an adorable tie detail – I'm wearing xs.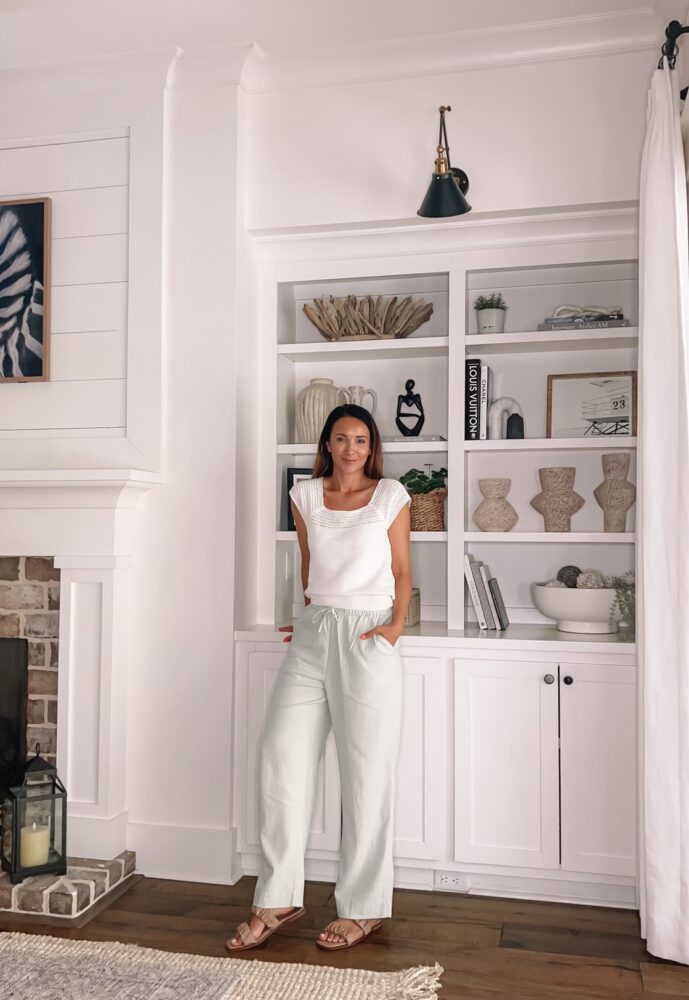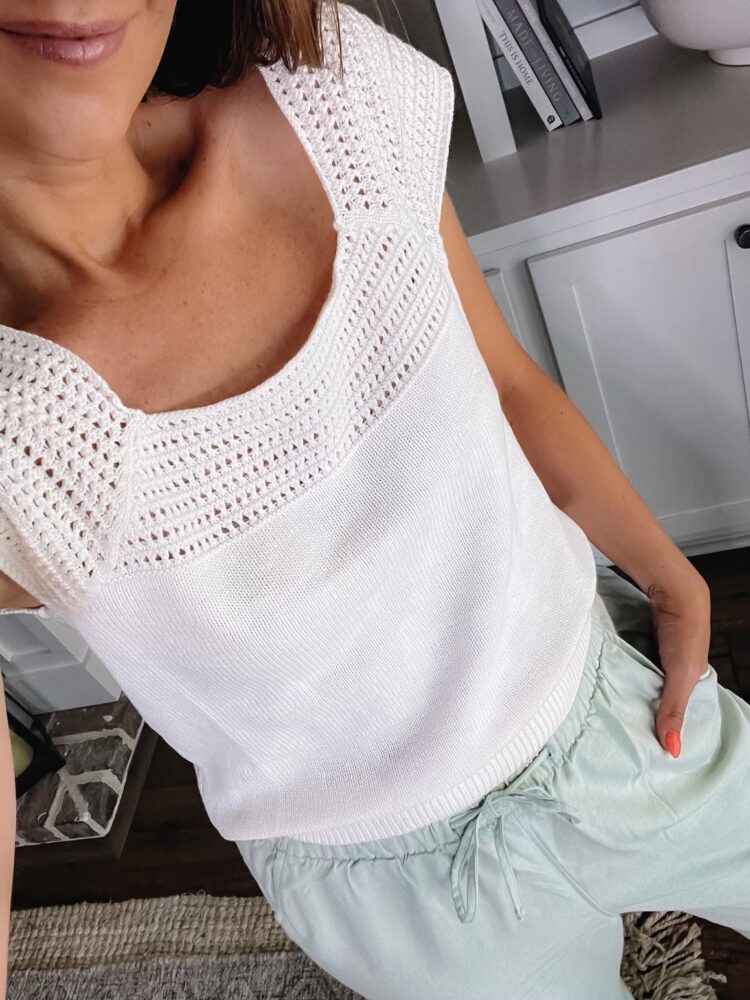 This is such a fun summer outfit! I love how thick and structured this boxy tee is. It's really comfortable and great quality. It does run big but I'm in size small. The linen pants are the same as the above mint pair, but I wanted to grab them in the cream colorway. They are NOT see-through, but I recommend wearing nude color undergarments.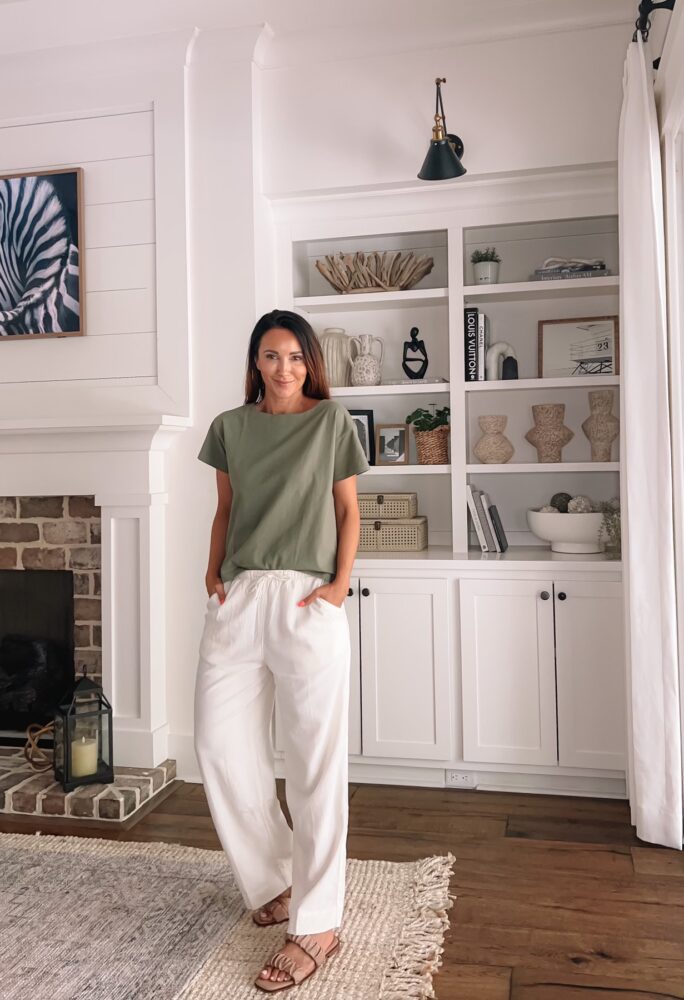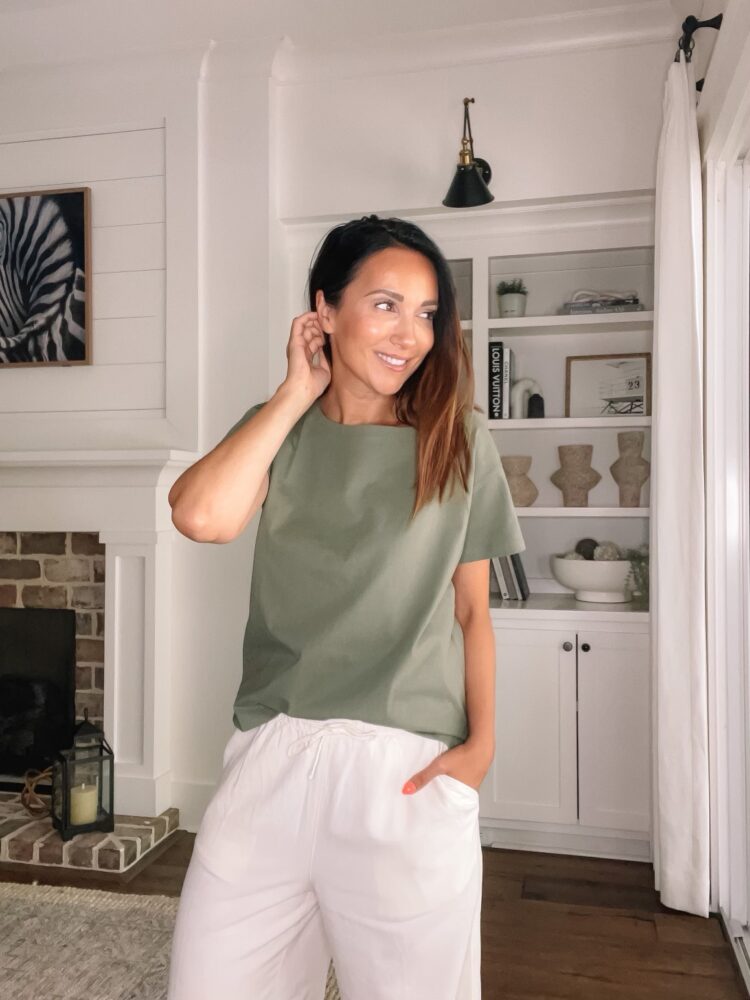 How cute is this outfit? I love the midi length skirt and it has pockets! It has a faux wrap belt with an elastic waistband. It fits tts, I'm in size small. The halter sweater tank is adorable and I'm wearing size xs.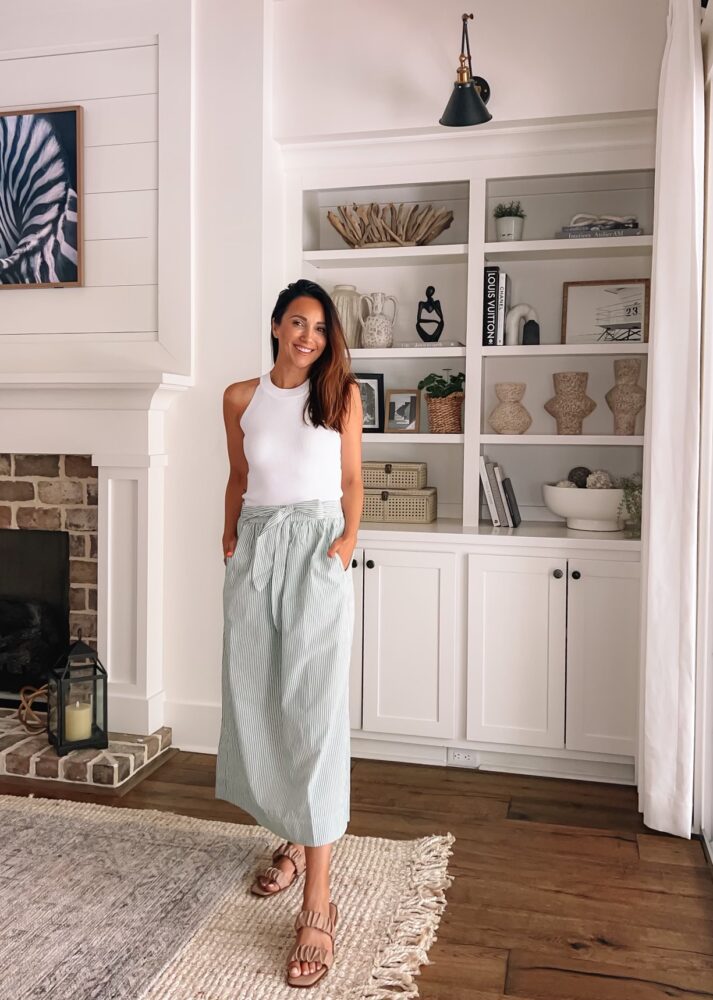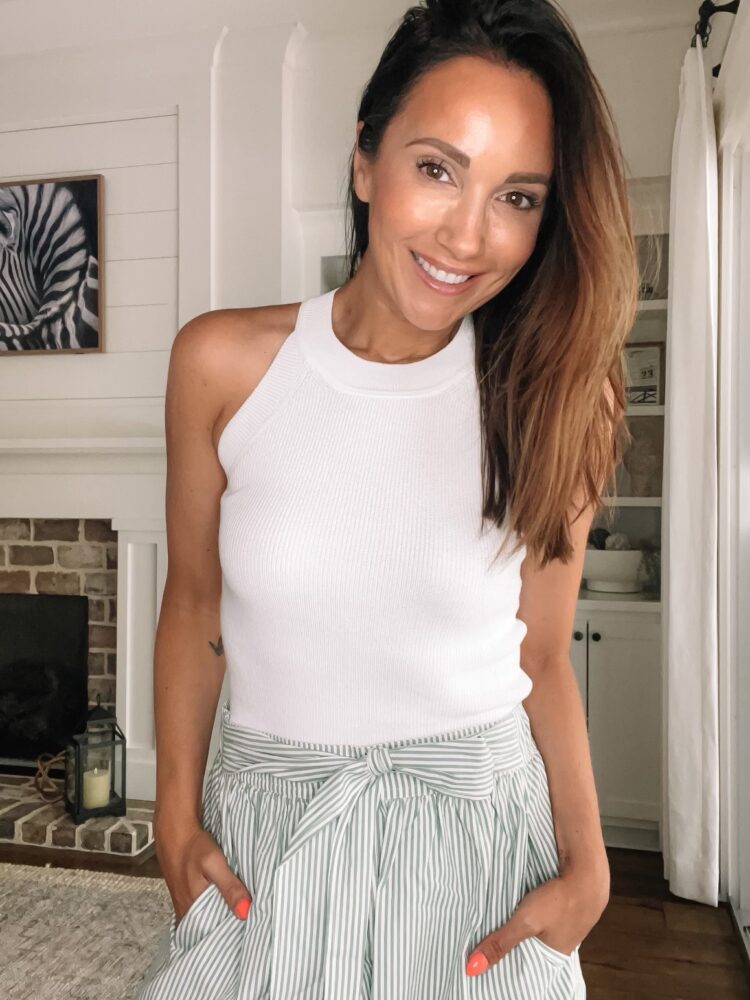 The tank has a bow shoulder detail and I absolutely love it. It's also available in mint color. I'm wearing size xs. The shorts have great length and the material is thick and good quality. I'm wearing size 4. I always size up in shorts and these fit great.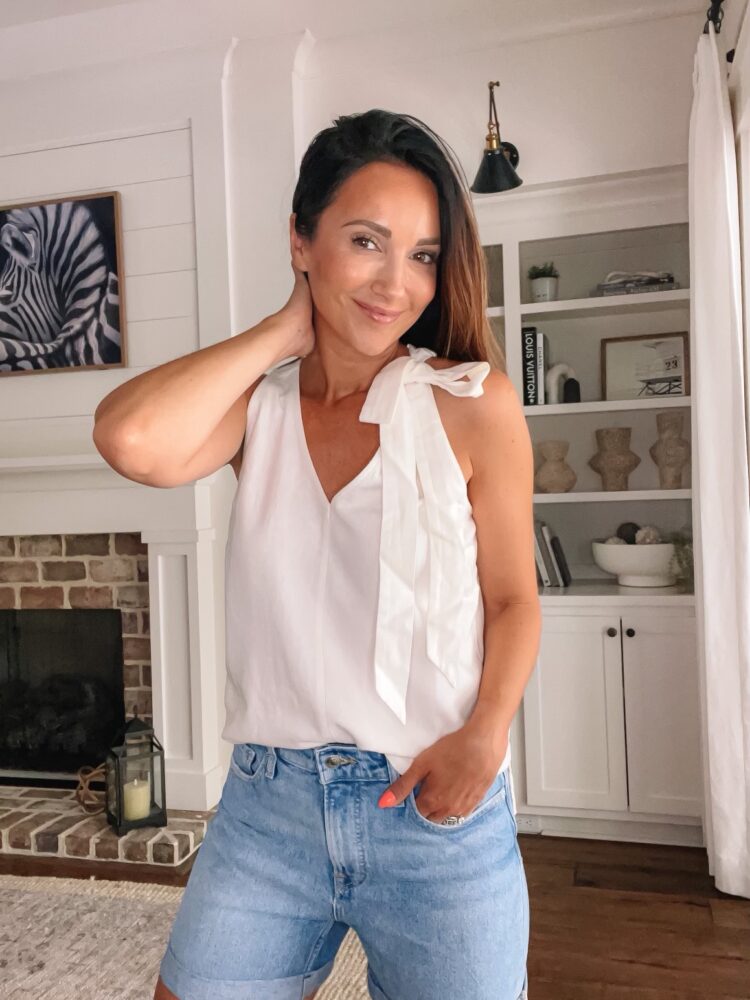 I love all the stripe options for spring and summer. This dress is perfect for casual, easy going styles. It would look so cute paired with a denim jacket and wedge sandals. Fits tts, wearing size small.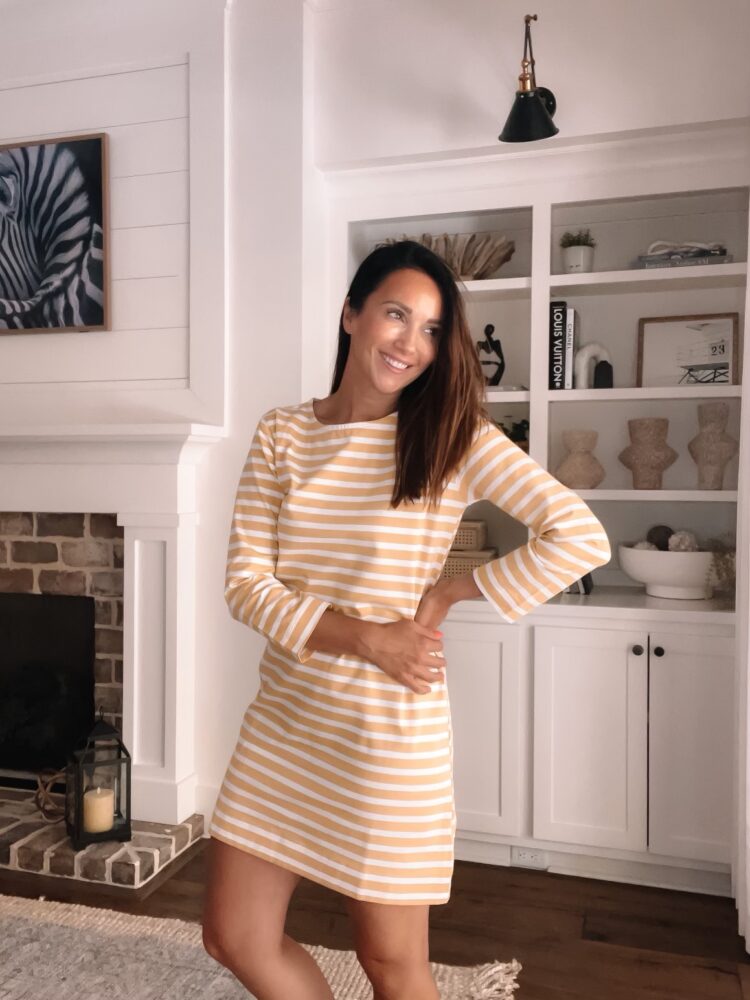 This outfit is all about comfort. The stripe tee is in size small and really soft. The joggers are buttery soft and the sea foam color is so pretty. I'm wearing size small.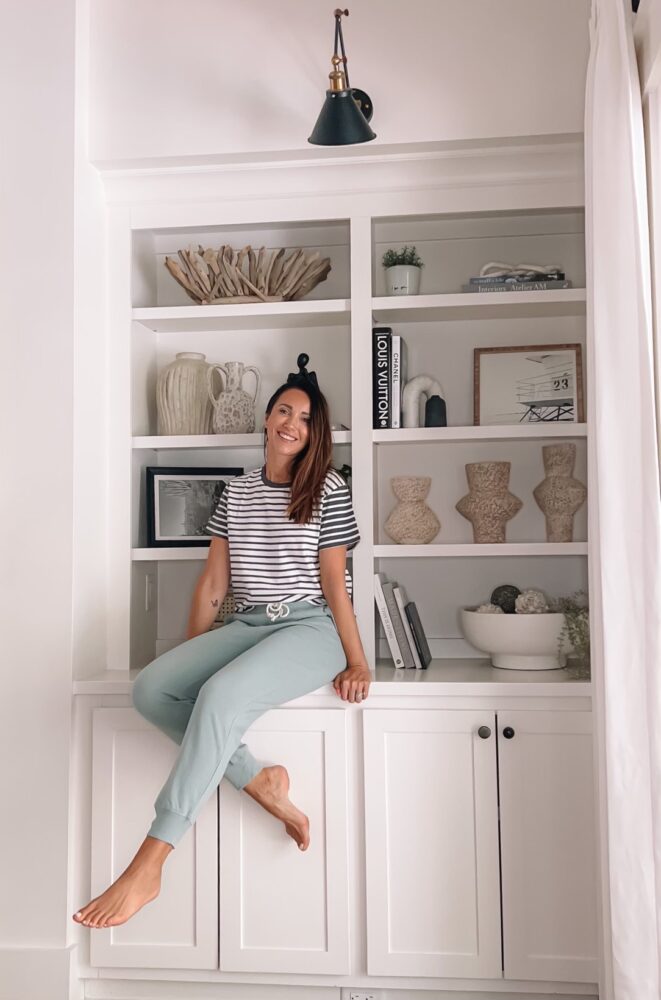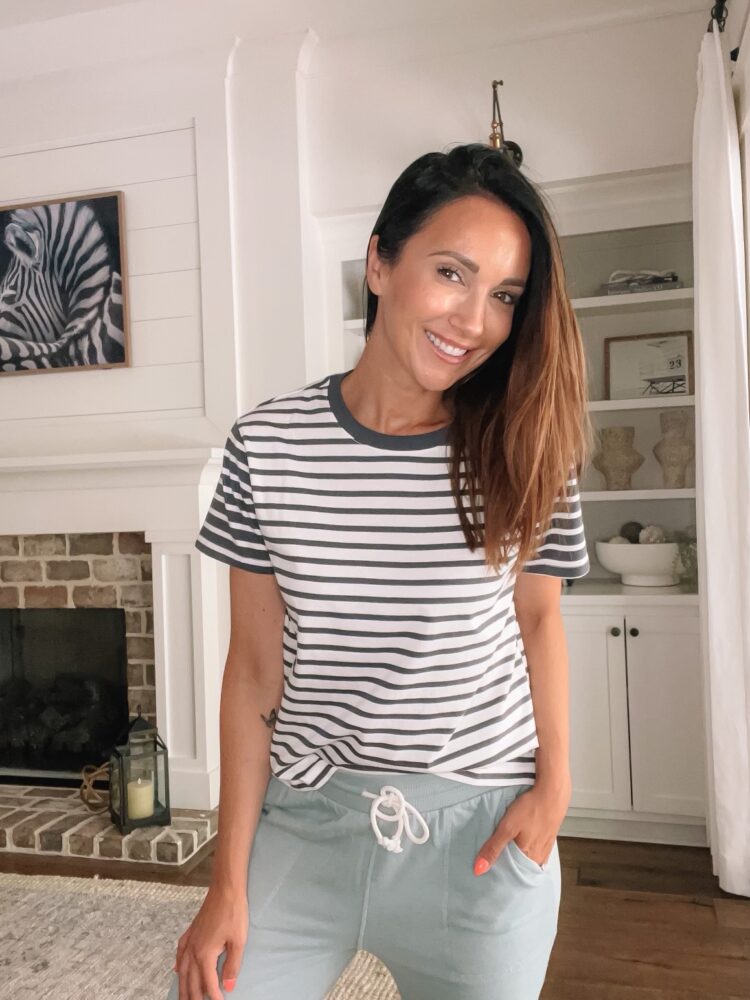 Thank you so much for visiting Blushing Rose Style blog and very special thanks to Walmart for partnering with me on this post. As always, all views and opinions are mine.