Macy's Fragrance & Beauty Sale
I cannot believe it is May already. I am not going to lie, I am so ready for the warm weather to grace us with its presence in NY. Well, speaking of May … this month is my mom's birthday. She is a Cinco De Mayo baby. And also Mother's Day is just around the corner – Sunday May 12th. In Poland (which is where I am from) we celebrate Mother's Day on May 26th every year. I am so excited to be partnering with Macy's to share some of my favorite gift ideas. Macy's is one of my all time favorite retailers with huge selections in each of its  departments. It is definitely a one stop shop for all my gifting needs.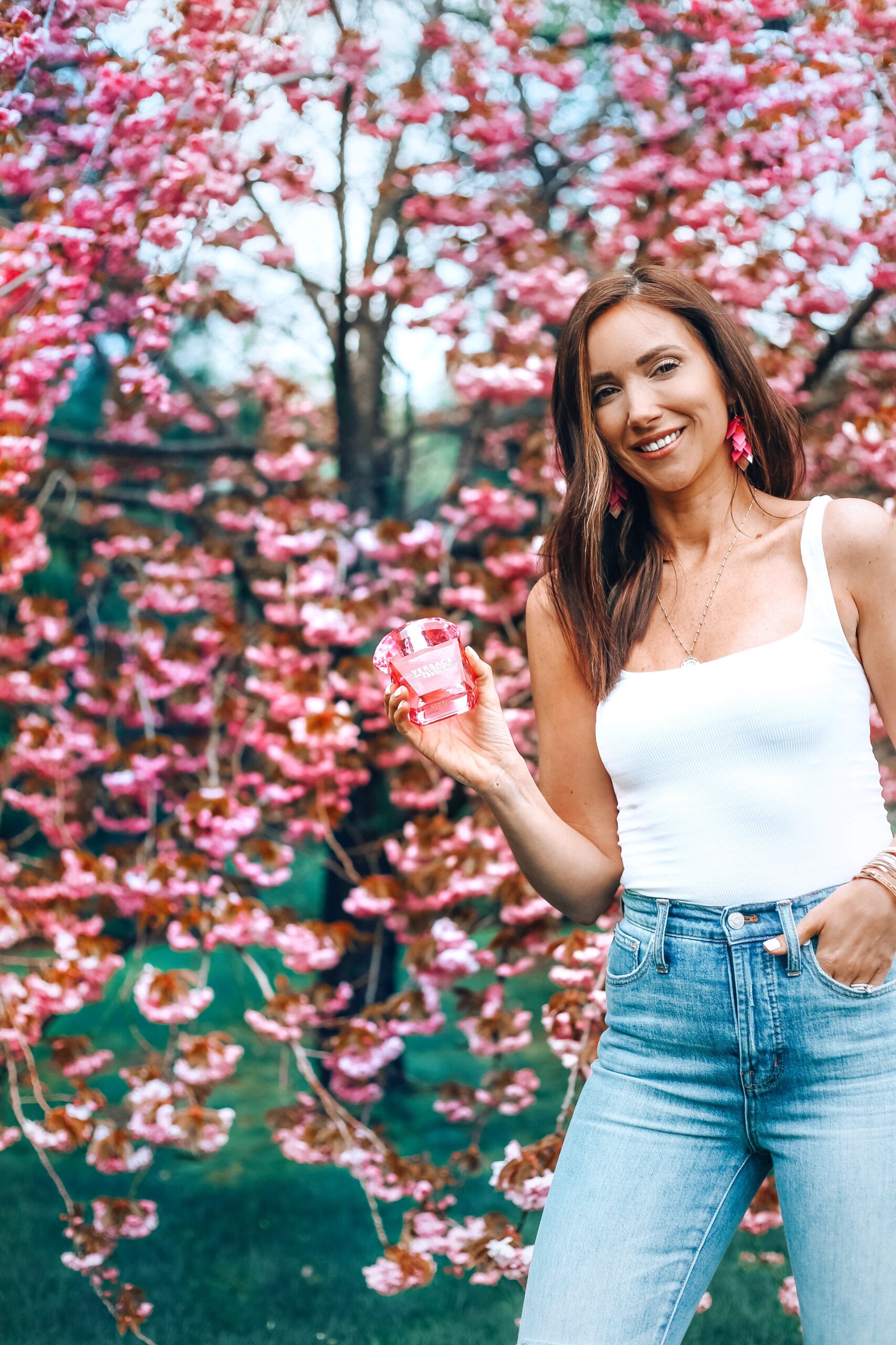 Macy's has been know as the ultimate fragrance destination. And the perfumes always come first to mind, when it come to gift ideas. I know shopping for fragrance online may sound like a daunting task, but Macy's is here to help. You can find your fragrance by taking ONLINE QUIZ. Do you have a favorite perfume? I did use the same old scent for years, but I was ready for a change. So I took advantage of the Macy's Fragrance and Beauty Sale and snagged the Versace Bright Crystal Absolu. First of all, can we talk about this gorgeous bottle? I was so drawn to the scent, warm notes of pomegranate, peonies and lotus flower. This may just be my new favorite.

Macy's Beauty Sale is here!!! From now until May 5th, you can get additional 15% OFF your fragrance purchase with code FRIEND. It is a great time to discover a new fragrance. So grab a bottle for yourself and one to gift. Spoiler alert my mom may be receiving this gift set in the near future!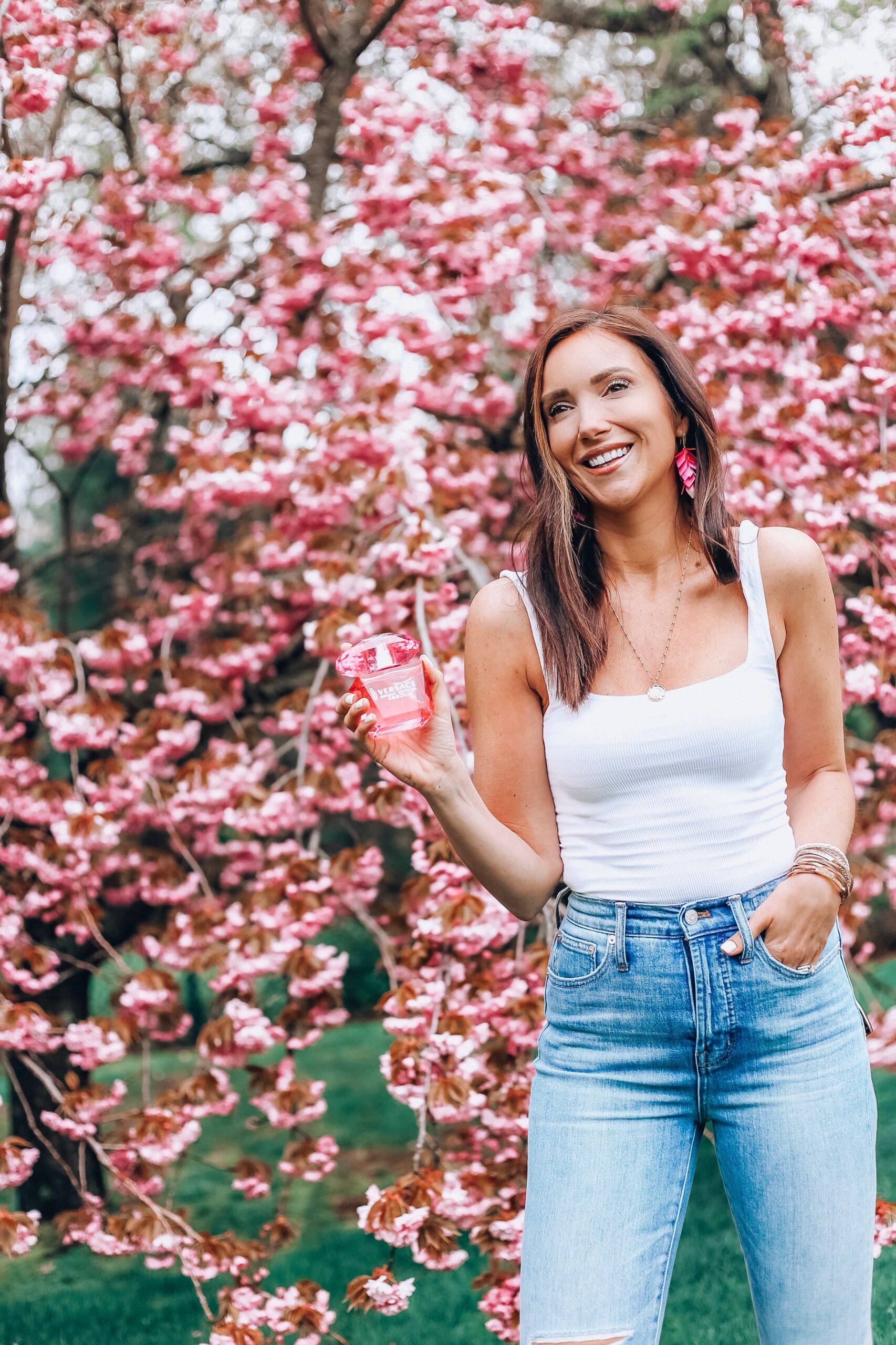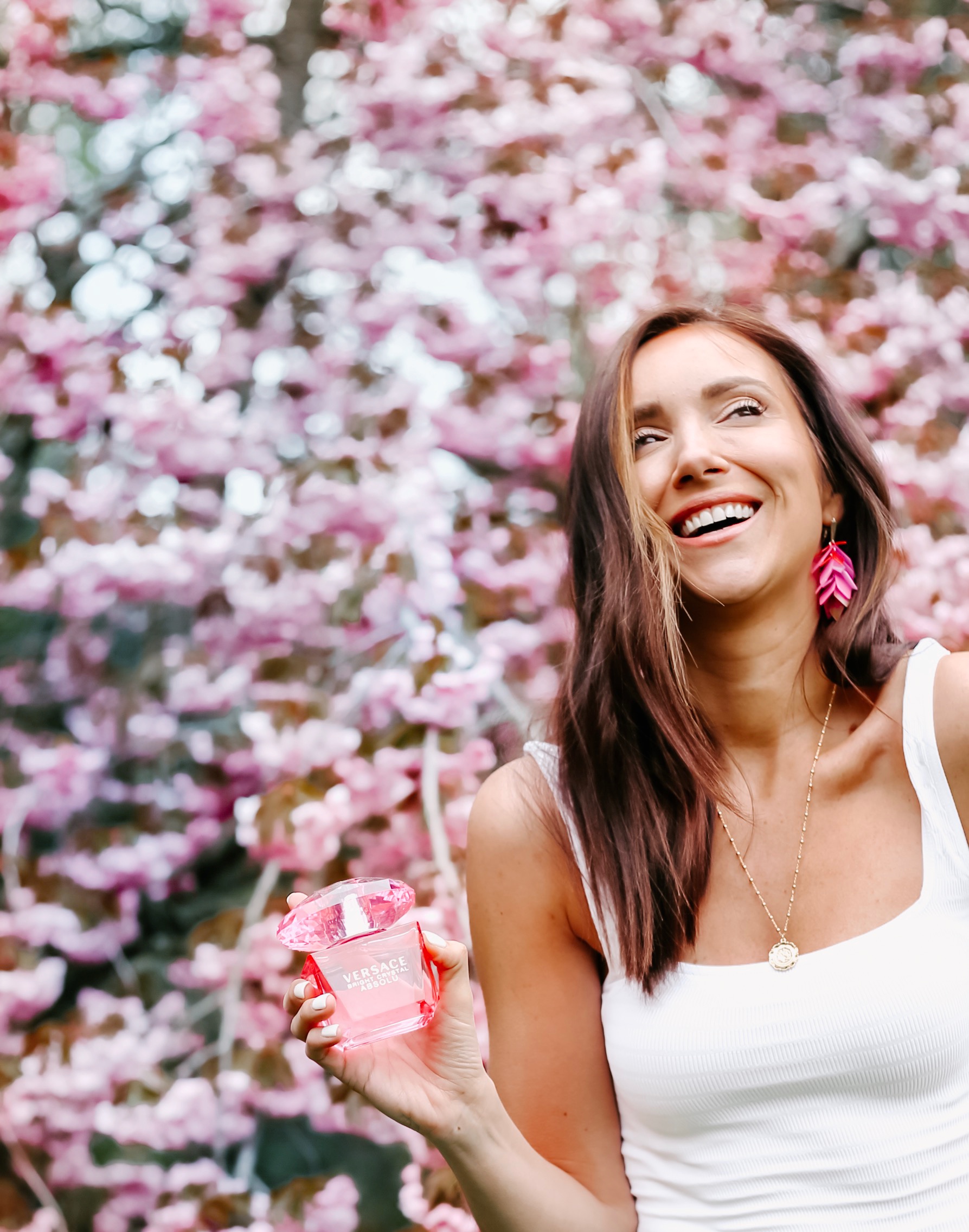 Thank you so much for visiting Blushing Rose Style blog. And very special Thank You to Macy's and RewardStyle for sponsoring this post. As always, all views and opinions are mine.
XX,
Anna