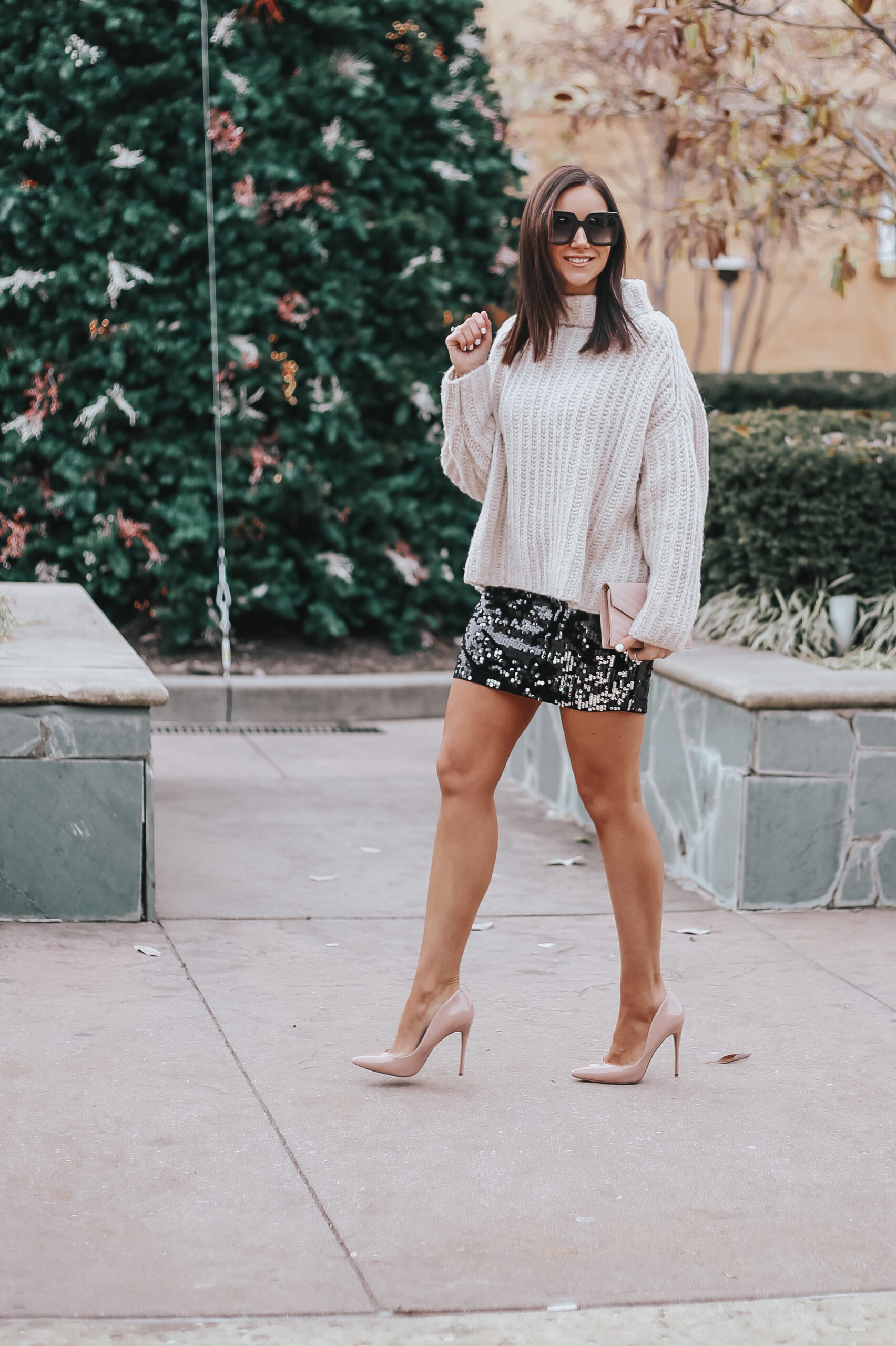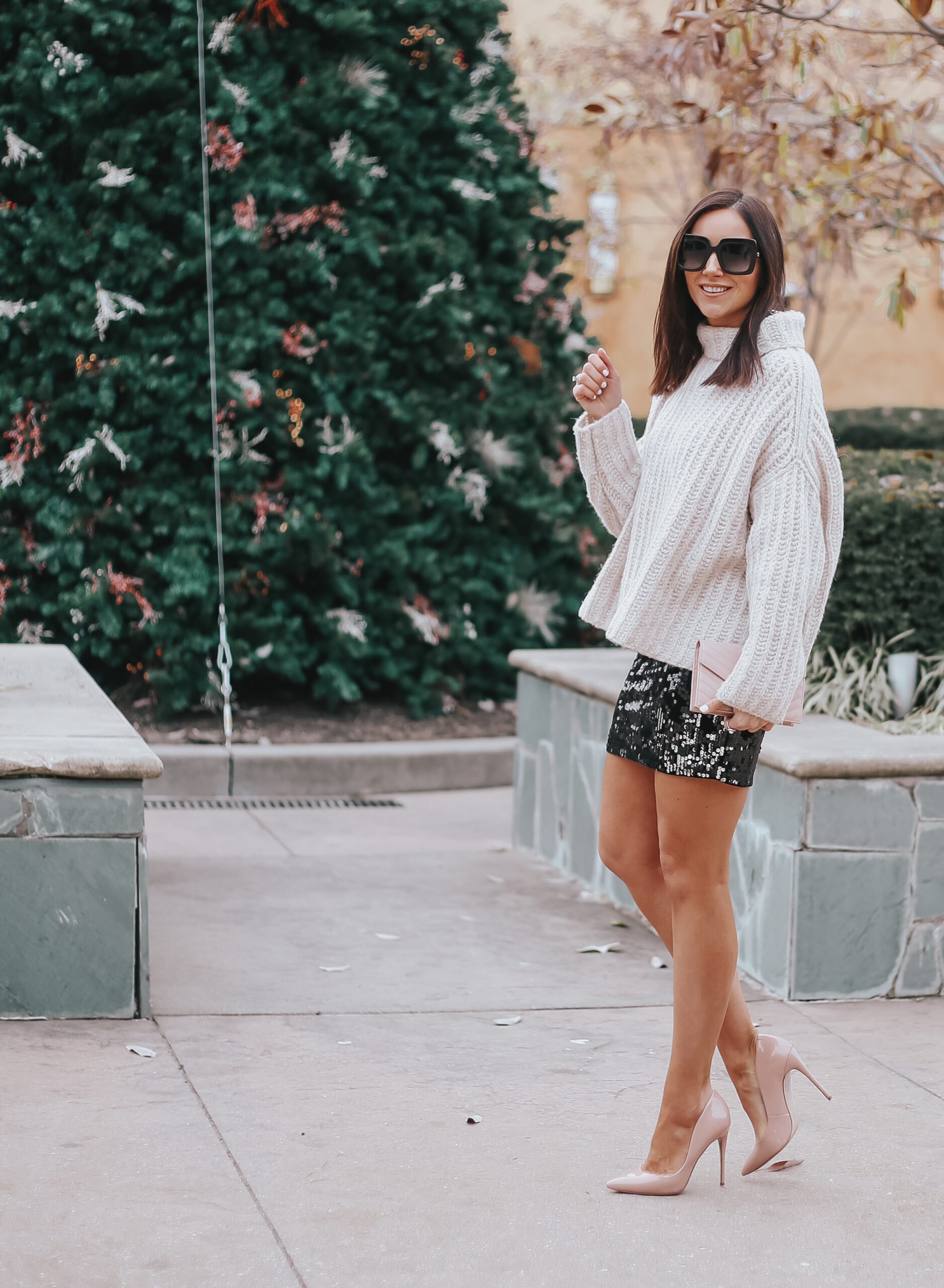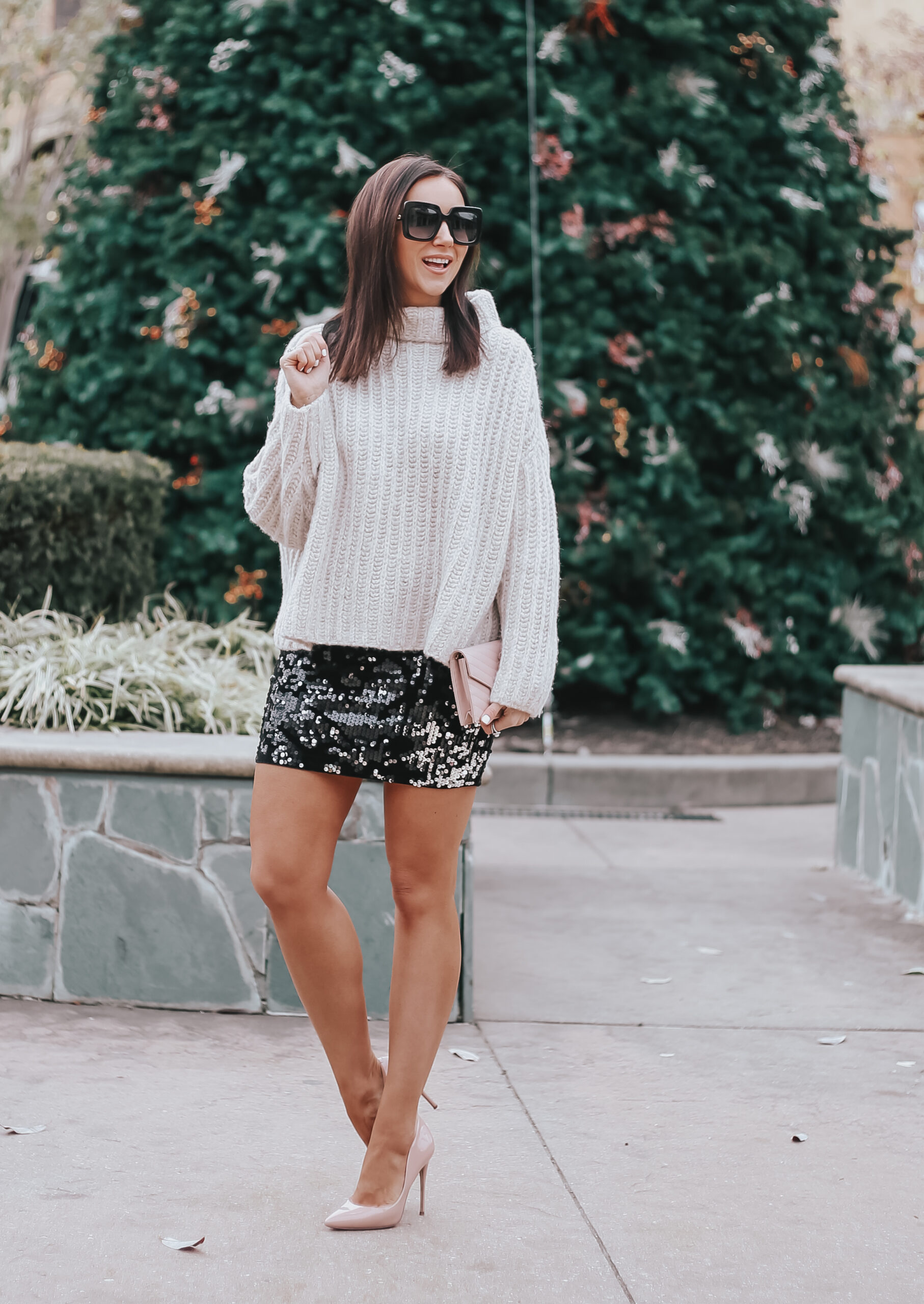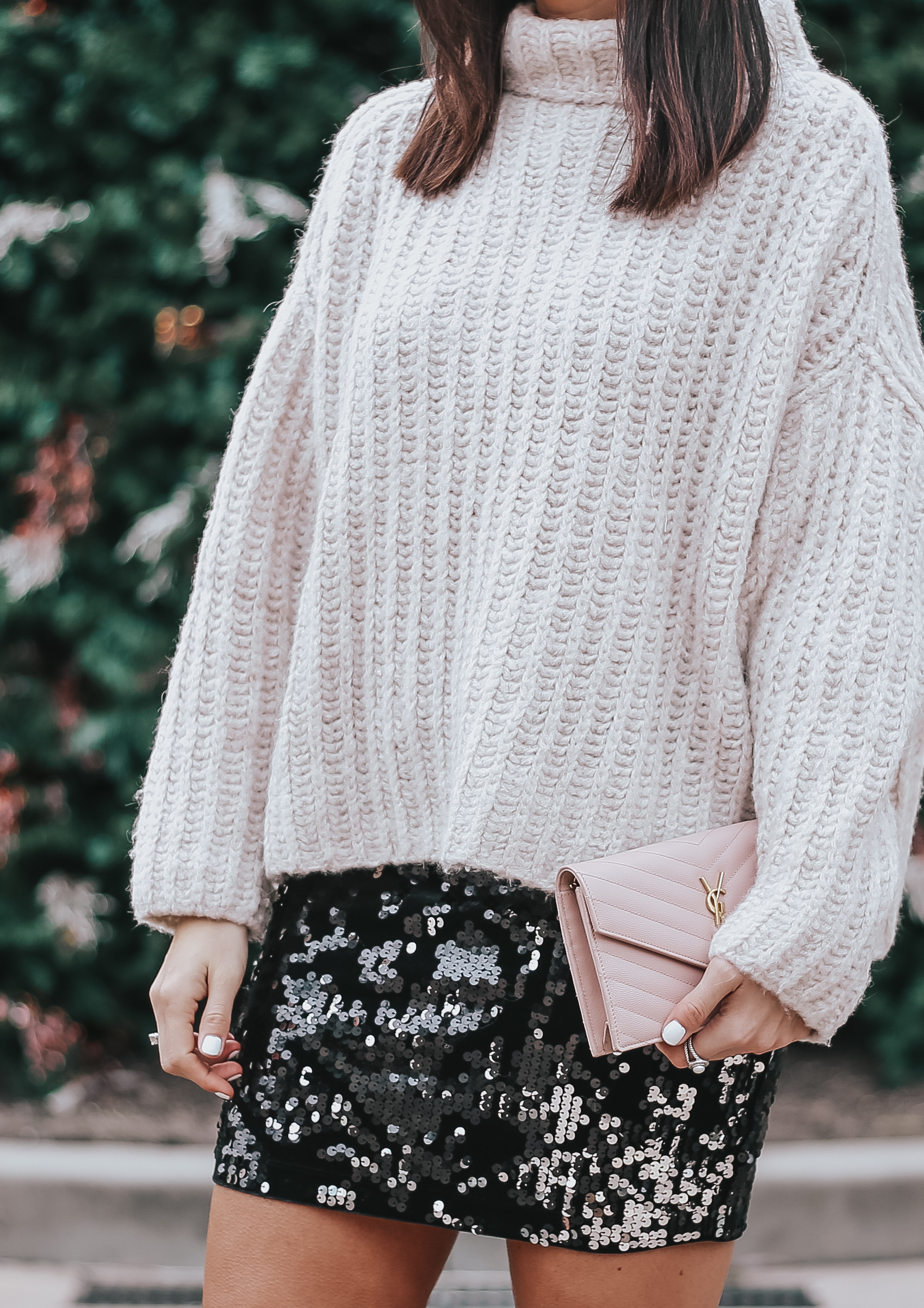 Holiday Style with eBay
Holiday season is here and I am ready to party! And by party, I mean follow all my fabulous friends on social media to see what they're up to haha  In all honesty, you girls know I live suburban mom life, however I do a have a handful of fun events in the upcoming weeks. My inbox has been full of requests for holiday party outfit ideas. I have found so many great holiday styles on eBay. Make sure to check out current eBay deals and promos HERE.
This outfit was inspired by my love for all things cozy and glam. Is COZY GLAM a thing? Or am I trying to "make fetch happen" yep that is me quoting Mean Girls haha I love the softness and oversized fit of this fluffy Free People sweater against the form fitting sequin & velvet mini skirt. I am also wearing my all time favorite nude pumps. Not only are these extremely comfortable, but they also happen to look designer (but wallet friendly).
Another reason why I love eBay is that you can find popular items sold out pretty much everywhere else. It is such a huge marketplace, you are sure to find what you're looking for! Many of my pieces  (both clothing and jewelry) I have owned for years, and they're either a discontinued or out of stock item like this pearl David Yurman ring. I was able to find the exact one on eBay HERE  (matching bracelet HERE, ) and this YSL wallet on a chain.

How to shop for holiday essentials on eBay
In the search criteria choose " Buy it now", this way there is no bidding involved. Actually nearly 90% of items sold on eBay are available for purchase immediately. I am more of immediate gratification kind of gal, so this is definitely the option I choose.
You can also set your CONDITION to  "NEW"
And if you're shopping for the holidays, make sure to check the DELIVERY settings and choose timeframe that works best for you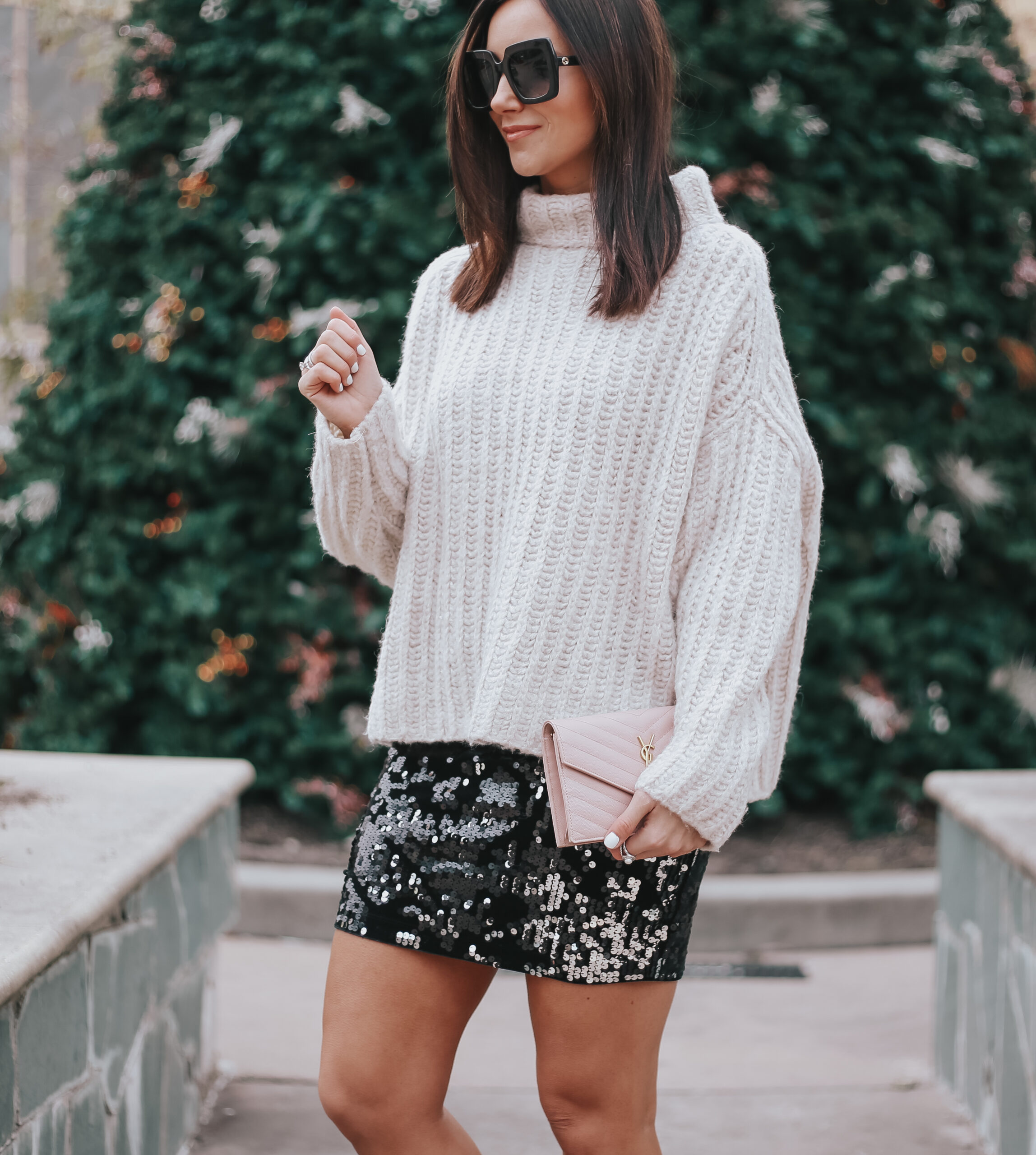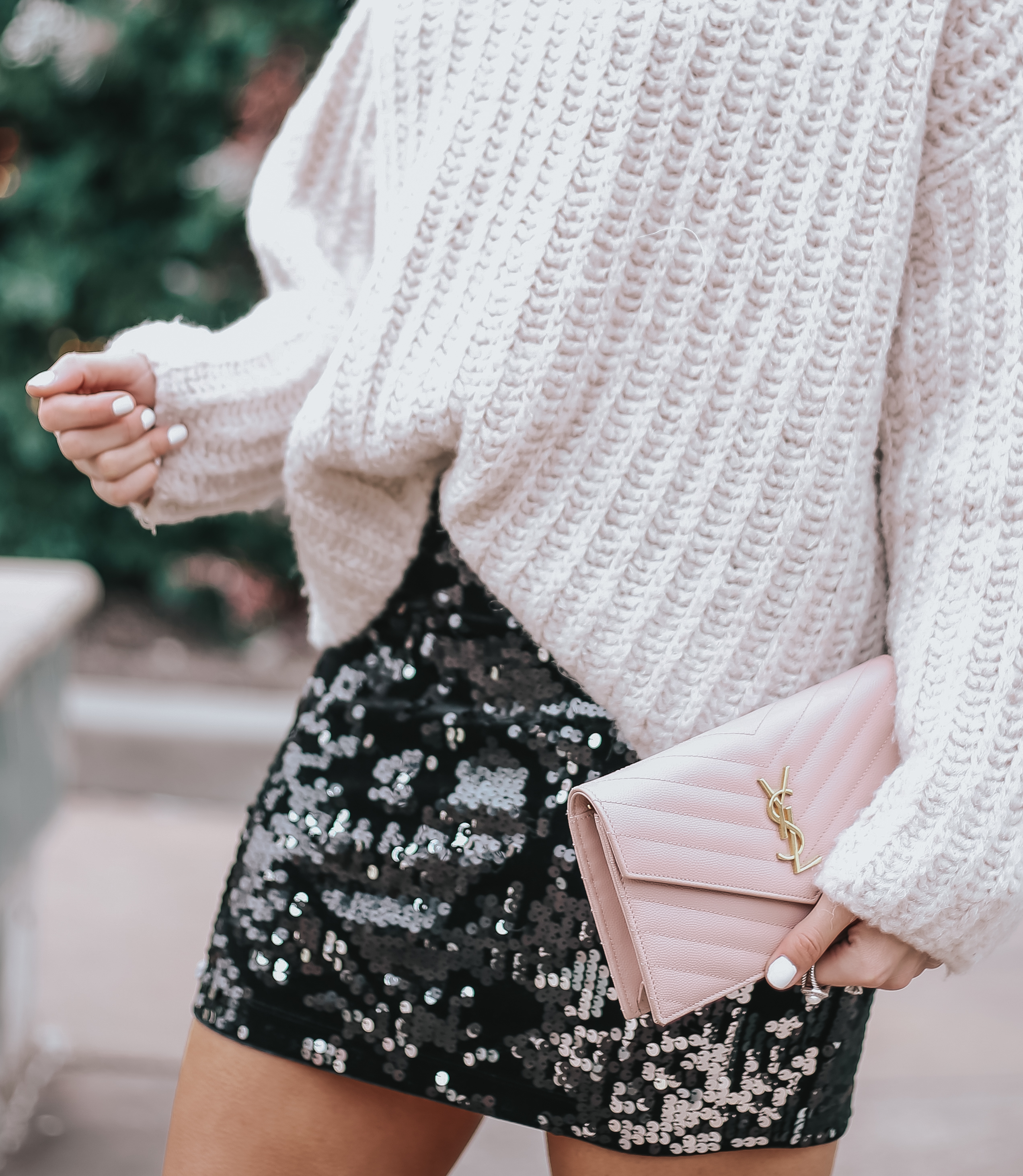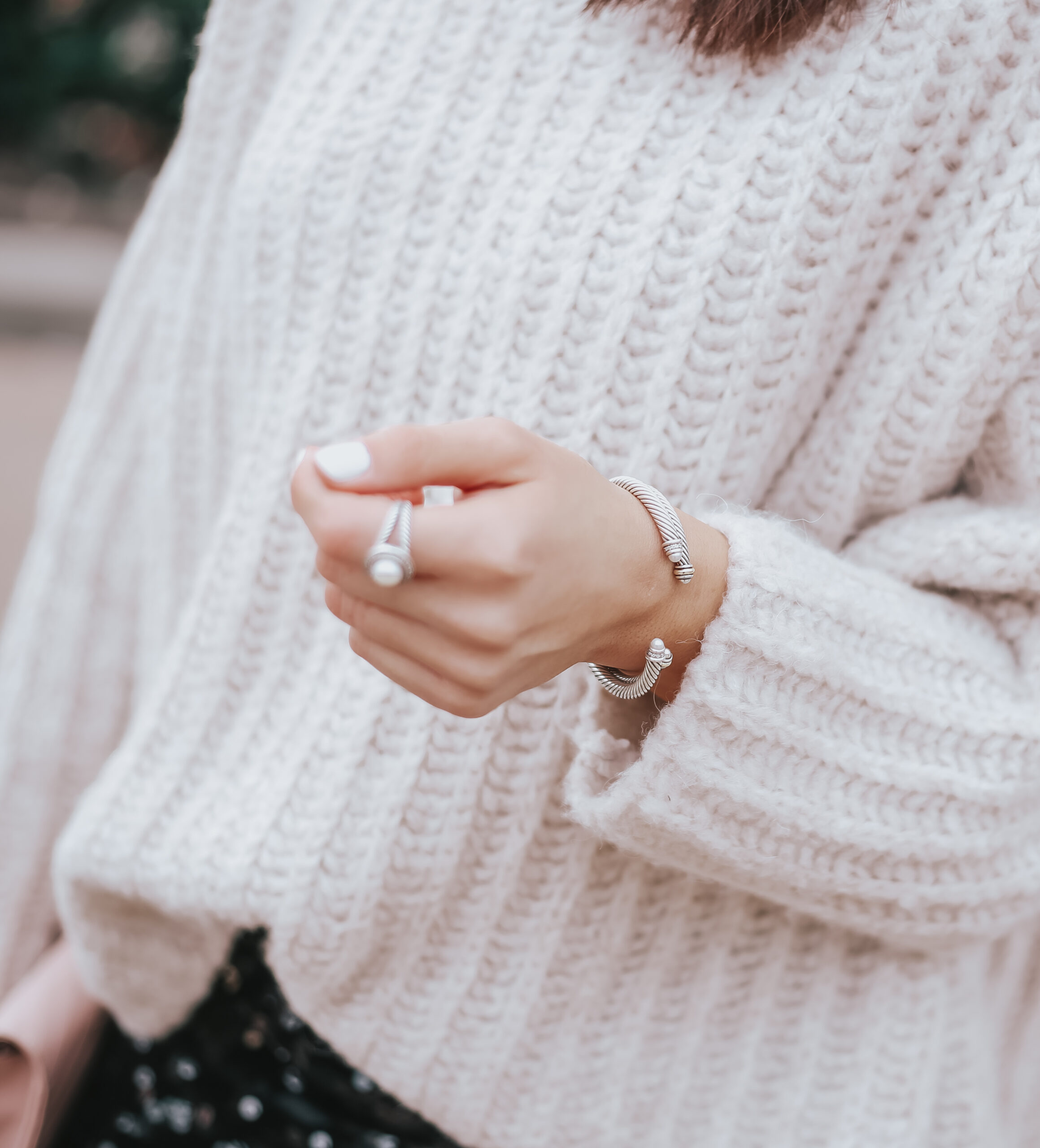 Outfit details

Thank you so much for reading! And very special thank you to eBay and RewardStyle for sponsoring this post. As always, all views and opinions are mine.
XX,
Anna