Holiday Beauty Must Haves.
The holidays are just few weeks away. And this year my parents are coming to vistit. I am so excited because I have not seen them in almost 2 years now. If you're new to following me, I am originally from Poland. And my family still lives there. Anyways, since they will be visiting, I am trying to get a jump start on holiday shopping. I recently stopped by Ulta to restock on my makeup staples. I was so happy to see that Ulta has such a great selection of beauty gift sets at all price points. In my opinion, when it comes to gift giving (even for that one gal who has it all), you can never go wrong with beauty or makeup.  All the women in my life from my mom, sister to girlfriends are a bit beauty obsessed.
What's great about Ulta, is that you will find some of the top brands like Tarte, Becca, Mac but also drug store favorites.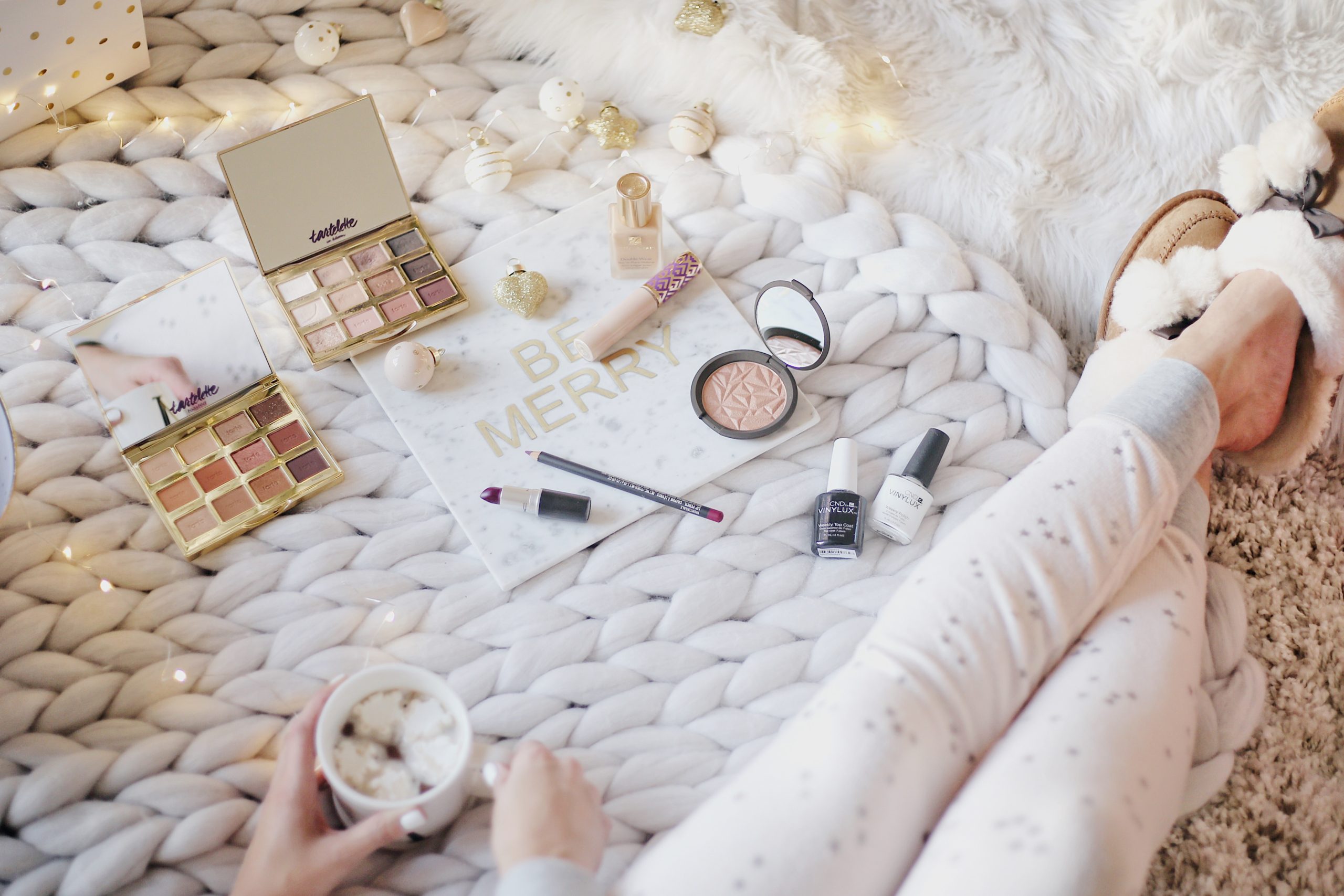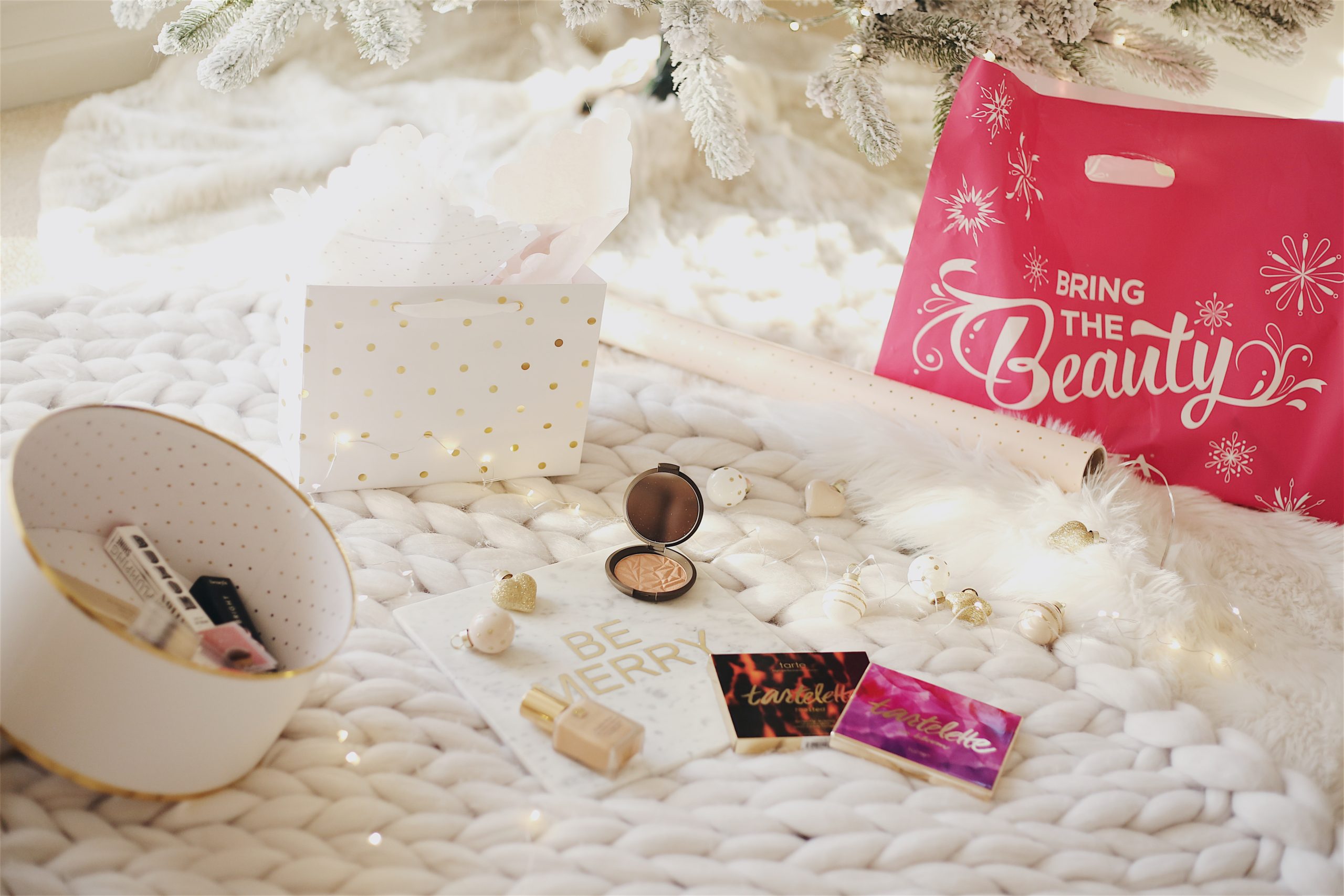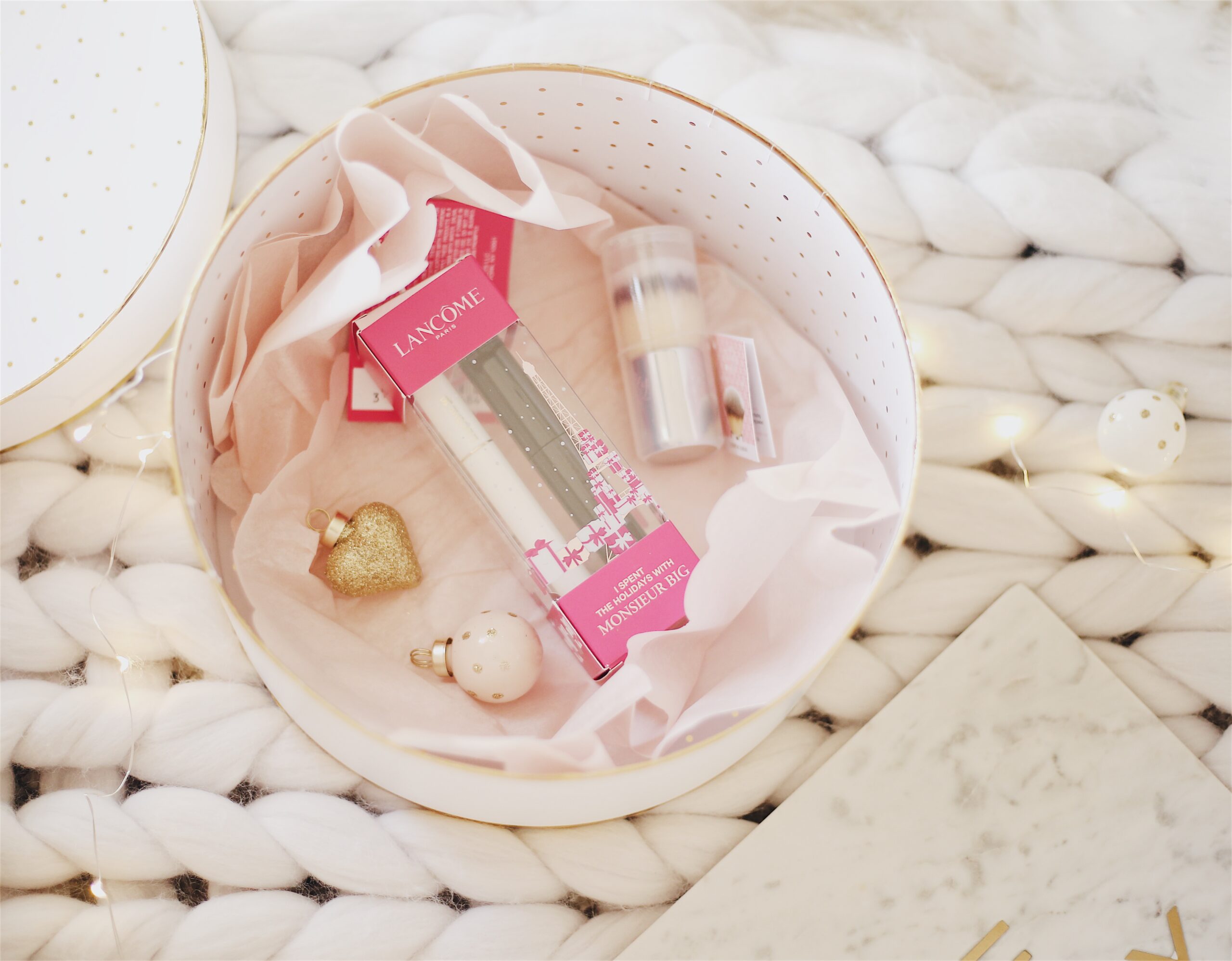 Some of my favorite brands, also happen to have the most beautiful packaging. Which makes them even better gifts.

When it comes to eye palettes, I do have favorites: In Bloom and Toasted. The Tarte palettes are highly pigmented and you can create both day and nighttime looks. Best part is, they all come with cheat sheets to help create beautiful eye makeup.

My favorite gift sets

And you know I have been raving about this vitamin enhanced lash primer. Not only does it give the lashes longer appearance, but it also acts like a conditioner. And this mascara has been my favorite for several months now. It makes your lashes thicker and longer. I also love THIS mascara for lengthening effect. I use both. The primer and lash are now available in THIS holiday set. I bought several for myself because you pretty much get the mascara for free! It's only $29 ( mascara and primer are $25 each if bought separately). Grab it before it's gone.

Holiday Beauty Must Haves – Beauty Staples
Since the weather has changed and it's been a lot colder outside. I had to adjust not only my skincare routine, but also my make up. I added this primer, because it adds another layer of moisture. I also have been using the full coverage foundation. I found that the Etsee Lauder Double wear really lives up to its expectations. It will give your skin the flawless and lasting finish.

I have been getting a ton of questions about my concealer. And I swear by this duo: Becca Corrector followed by the Tarte Shape Tape. I promise you this combo will cover even the darkest under eye circles. I am a mom… I should know haha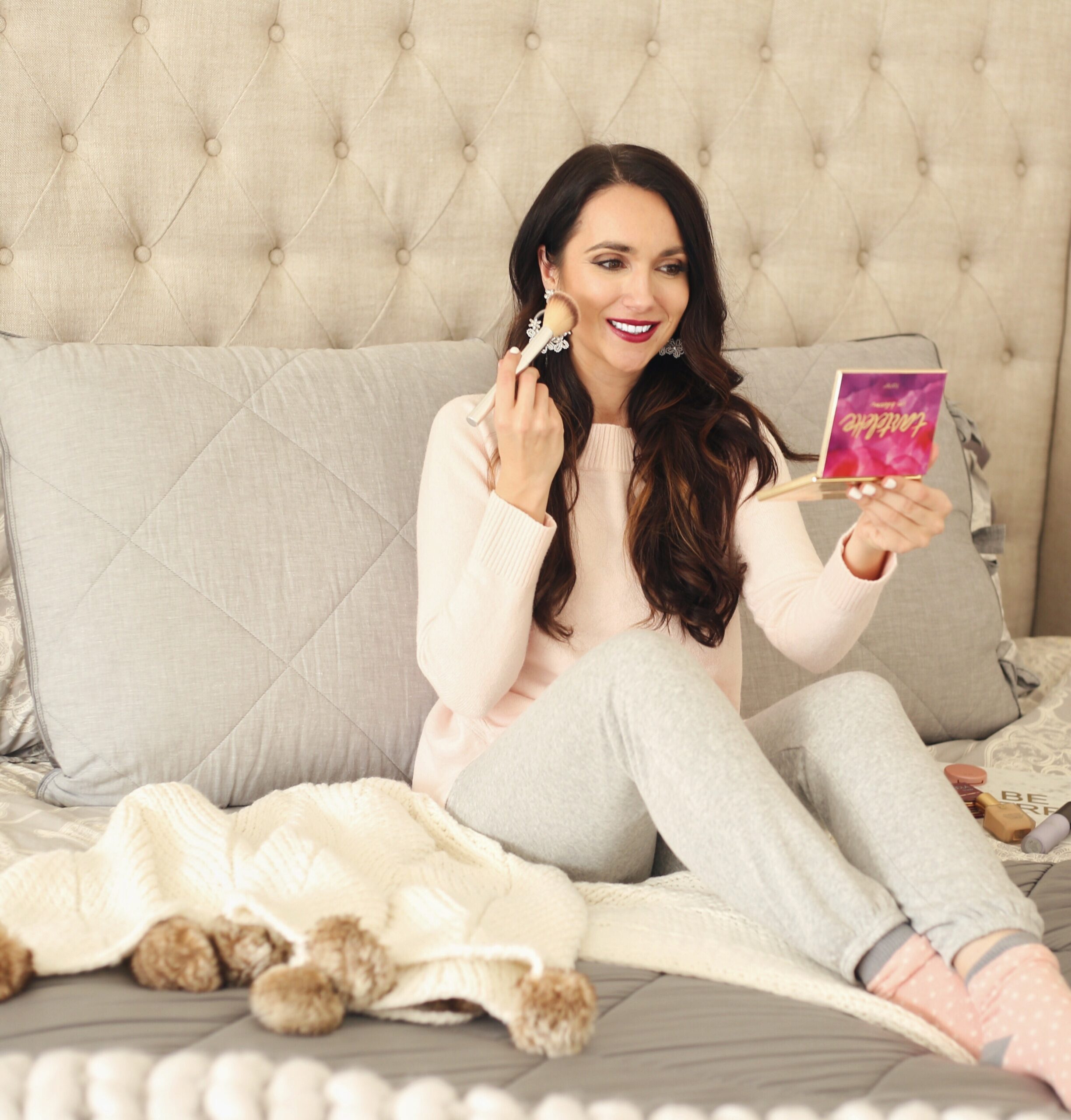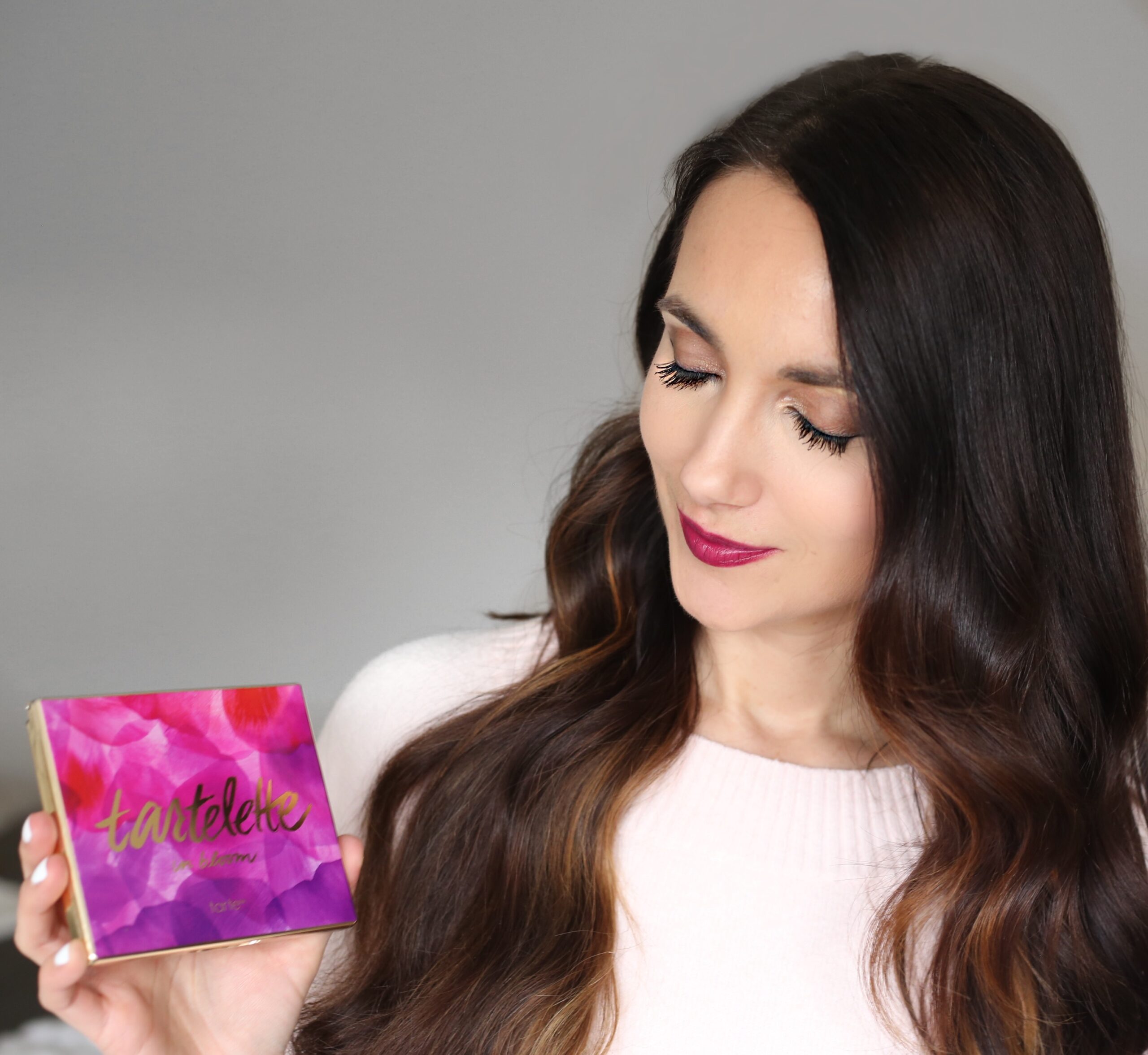 Holiday Beauty Must Haves- Nails
I used to be totally addicted to gel manicures. But to be honest my nails started getting thinner, and the manicure would not last as long. And also I found it to be a total waste of time. For many gals, getting nails done may be a relaxing experience. But for some reason for me, it's the most excruciating hour, because I go over my TO DO list in my head, and wonder what else I could have accomplished, rather than sitting in the salon. I recently discovered the Vinylux weekly nail polish and it is a total game changer. Ulta has such a great selection of Vinlux colors.
High Shine
Lasts 7 Days
Cost Efficient
Great Selection of Colors

My go to color is definitely Cream Puff, but I have been loving Fedora for the Holidays. Make sure to grab a top coat when ordering (it's what makes the polish last long).
Thank you so much for visiting my blog. And very special Thank You to Ulta for sponsoring this post.
XO,
Anna