Floral prints have been dominating my closet lately… and I have to admit I am not mad about that at all! The fall is coming and the trends will change, however we still have August. So I will savor the reminder of the summer, and rock my new pleated mini (that's currently on sale). What's great about the floral beauty, is that you can wear it 2 ways. One is on your natural waist, creating shorter version, and the second one resting on the hips for longer length ( which may be more appropriate for the office).
Also do you remember how back in May all the bloggers were rocking these lace up sandals with block heels. Well move over old news… the new model is edgy, the colors are perfect for the fall, and most importantly despite the heel height, they are super comfortable. FYI I ordered half a size down.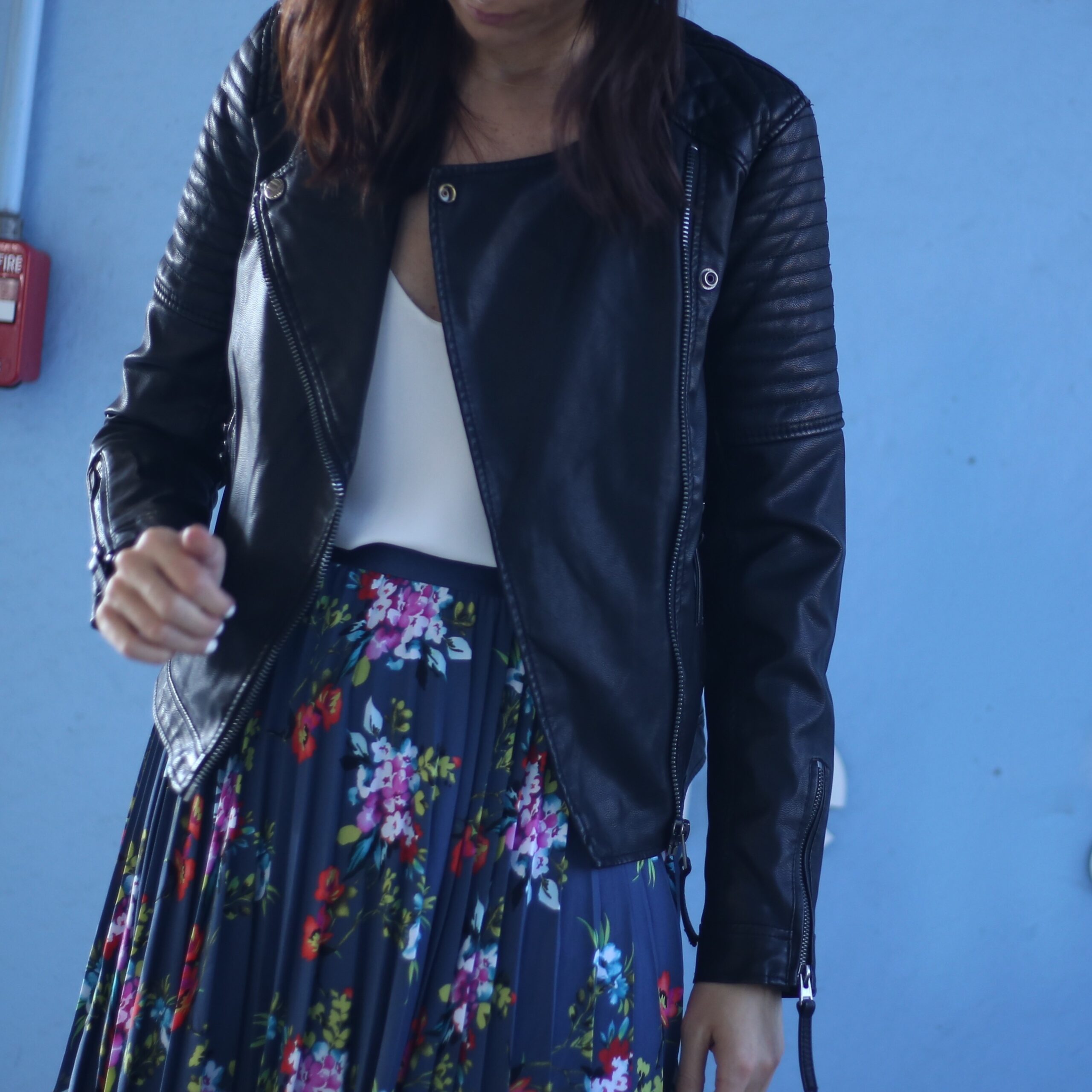 Now ladies this look can be also easily transitioned into fall look. I actually planned to shoot it in this faux leather jacket, but forgive me it was over 90 degrees outside, I could not make it hehe… But this jacket is super soft (feels like real leather), but also very affordable. (it does run small so order a size up).
Fall happens to be my favorite season … ahh the smell of pumpkin candles, pumpkin lattes, and pumpkin pancakes (I love pumpkin get it?). But early fall is the best, because you can still wear all your summer outfits and just add a blazer, denim/leather or suede jacket and change up sandals for booties!