Casual Holiday Outfit.
With Thanksgiving just few weeks away, I thought it would be fun to share some holiday outfit inspiration. And if you have been following me for a while, you already now that I am a pretty casual gal. So I decided to start with a super casual holiday outfit. I will be sharing more dressy looks soon (stay tuned). I have collaborated with Nordstrom on this post, which happens to be my go to retailer. From great customer service to amazing selection in every department, and most importantly the retailer caters to all budgets. *This post contains affiliate links.*

Casual Holiday Outfit.
So I have to fess up the inspiration behind this casual holiday outfit post. Over the years, I have bought so many cute outfits, that I wore to family gatherings… but truth be told I would only end up wearing them once. I hate wasting money, and I like to invest in versatile wardrobe pieces, that I can wear over and over again. Since most of the functions I attend over the holiday season (with the exception of just a few) are super casual, creating a casual look (I can wear more than once) was my goal. This simple jeans & sweater combo will be my go to this season. Yes it is super casual, but can be dressed up with few simple accessories: statement earrings, festive scarf and a pair of boots.
I think this tunic sweater is great for a casual holiday outfit. White color makes it a bit more dressy, and I added a chunky scarf that can also be worn as a shawl. I styled this look with skinny jeans. Now, let me tell you why these jeans are amazing: flattering (darker wash on inner thighs for slimming effect), hold their shape (yet have stretch to them) and they're totally affordable. I added tall boots and neutral tone handbag to complete the look.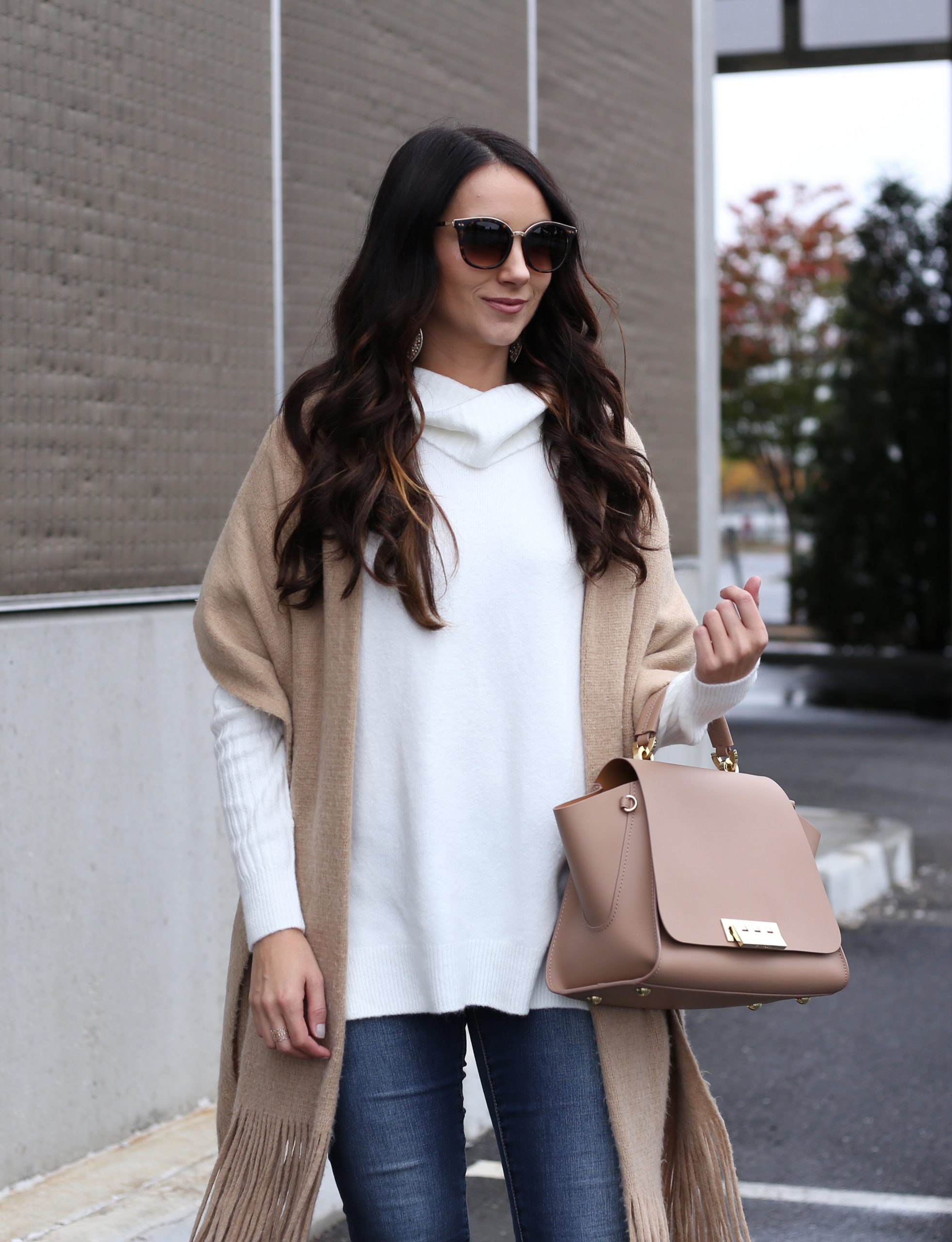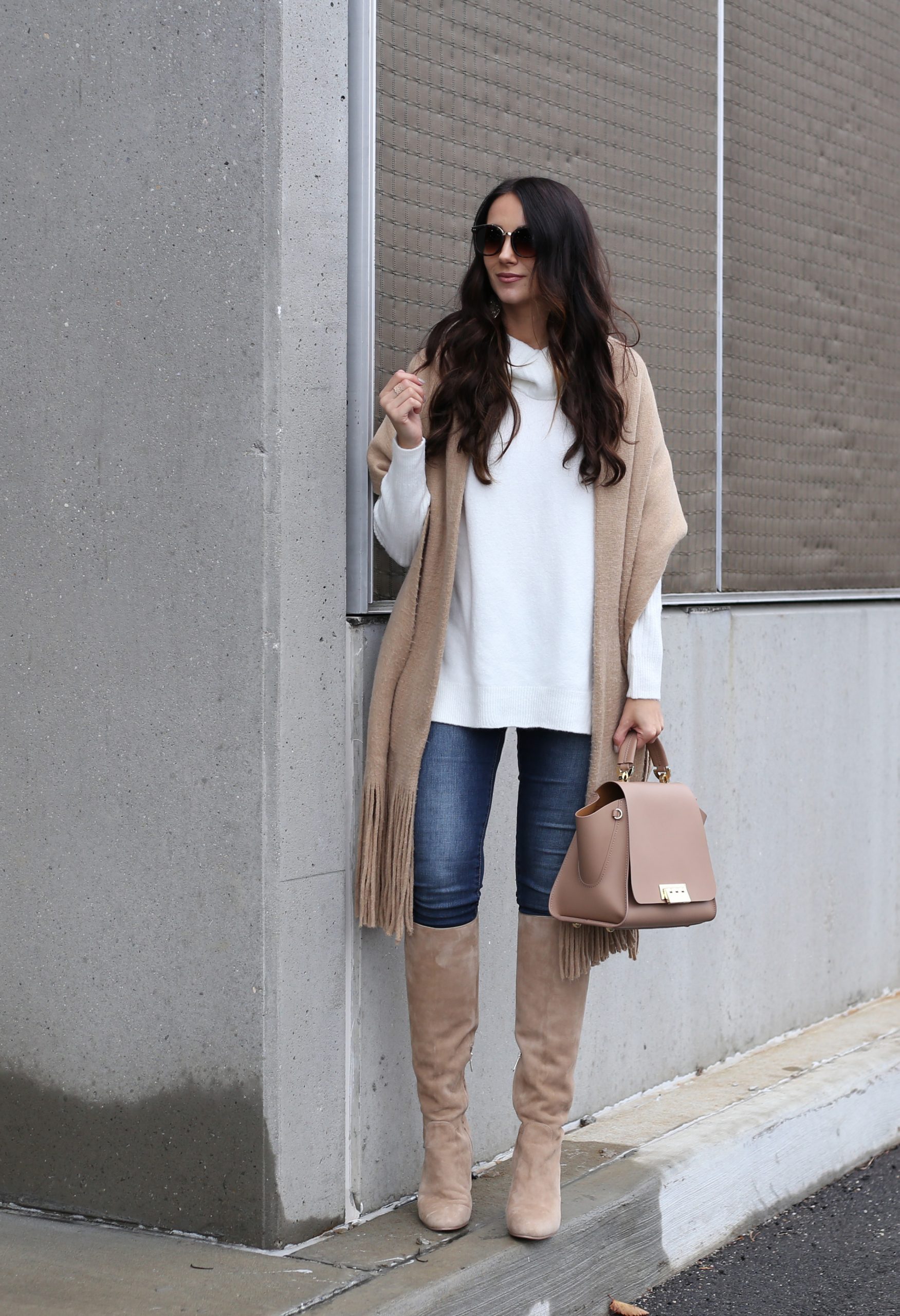 If you like a pop of color, you can swap this tan scarf for a traditional plaid one (this one is reversible). And, if you prefer booties over boots, definitely grab this pair. They're affordable, durable and comfortable!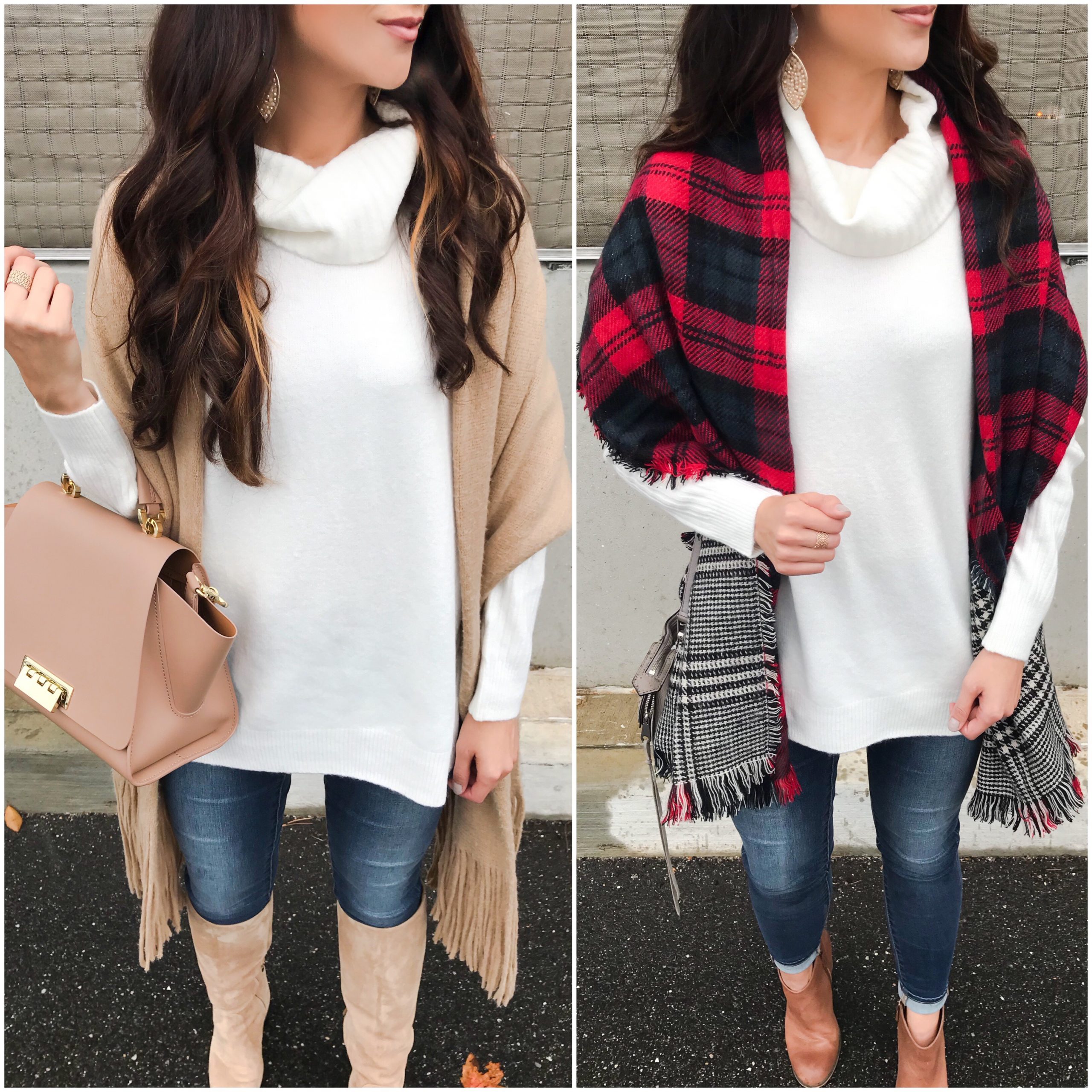 Few of my favorite scarves.

I recently shared this flatlay outfit inspiration. So the look above is pretty much what this "flatlay comes to life" looks like.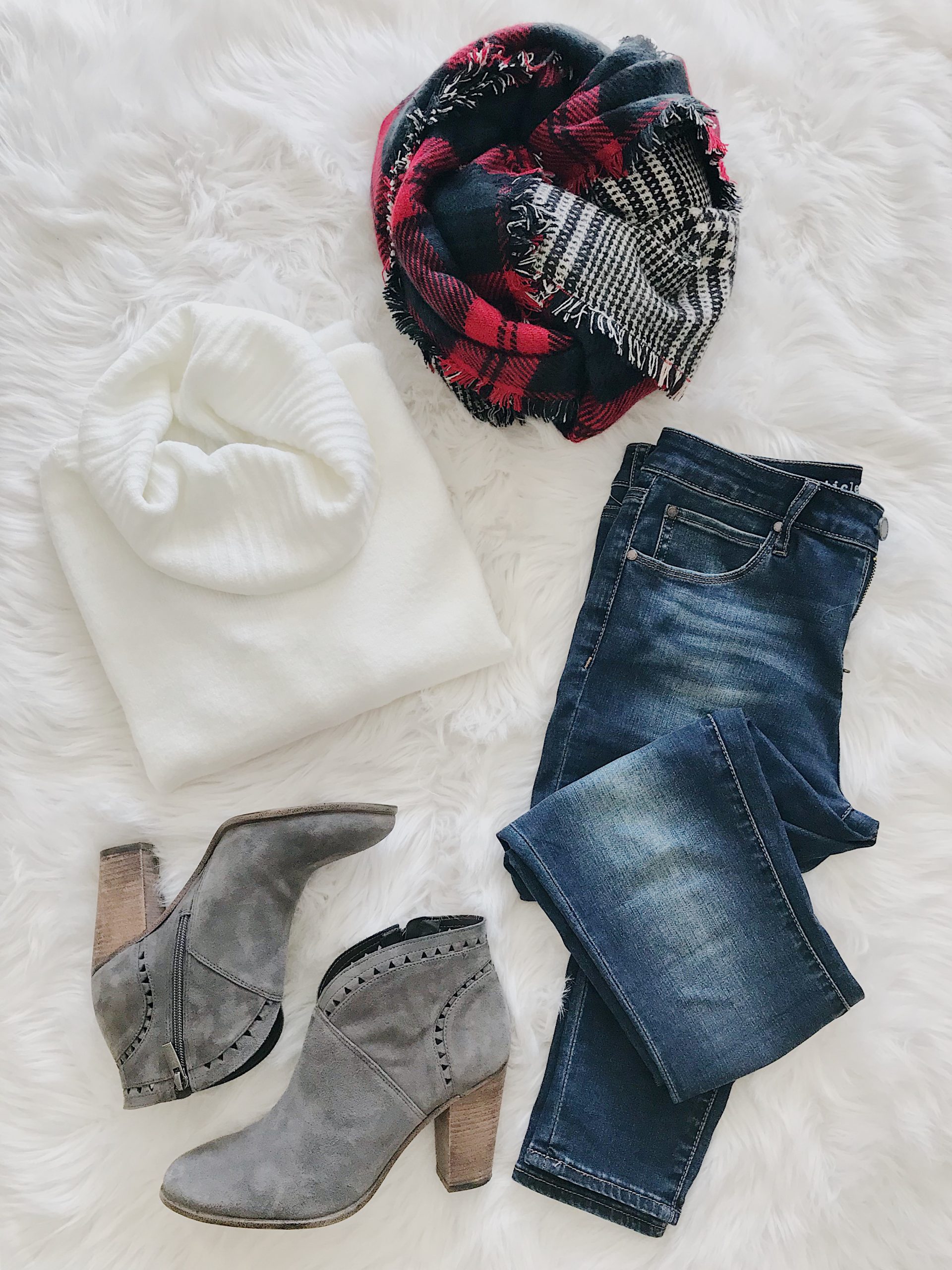 Casual Holiday Outfit – Pink Pullover Option
This pink pullover has a slouchy fit and is incredibly soft. The oversized scarf comes in 4 color options.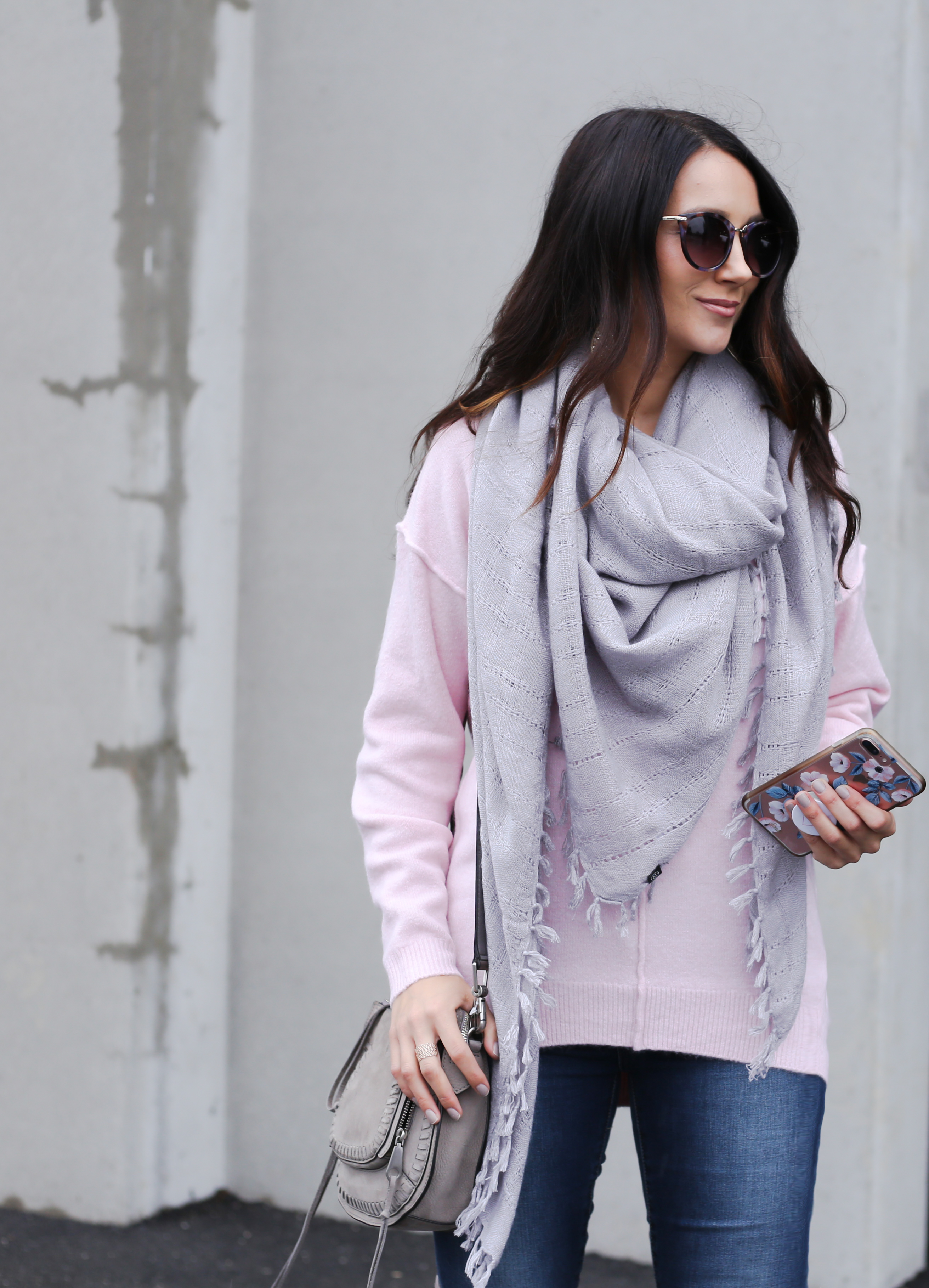 I think any of these sweaters would also make a great casual holiday outfit.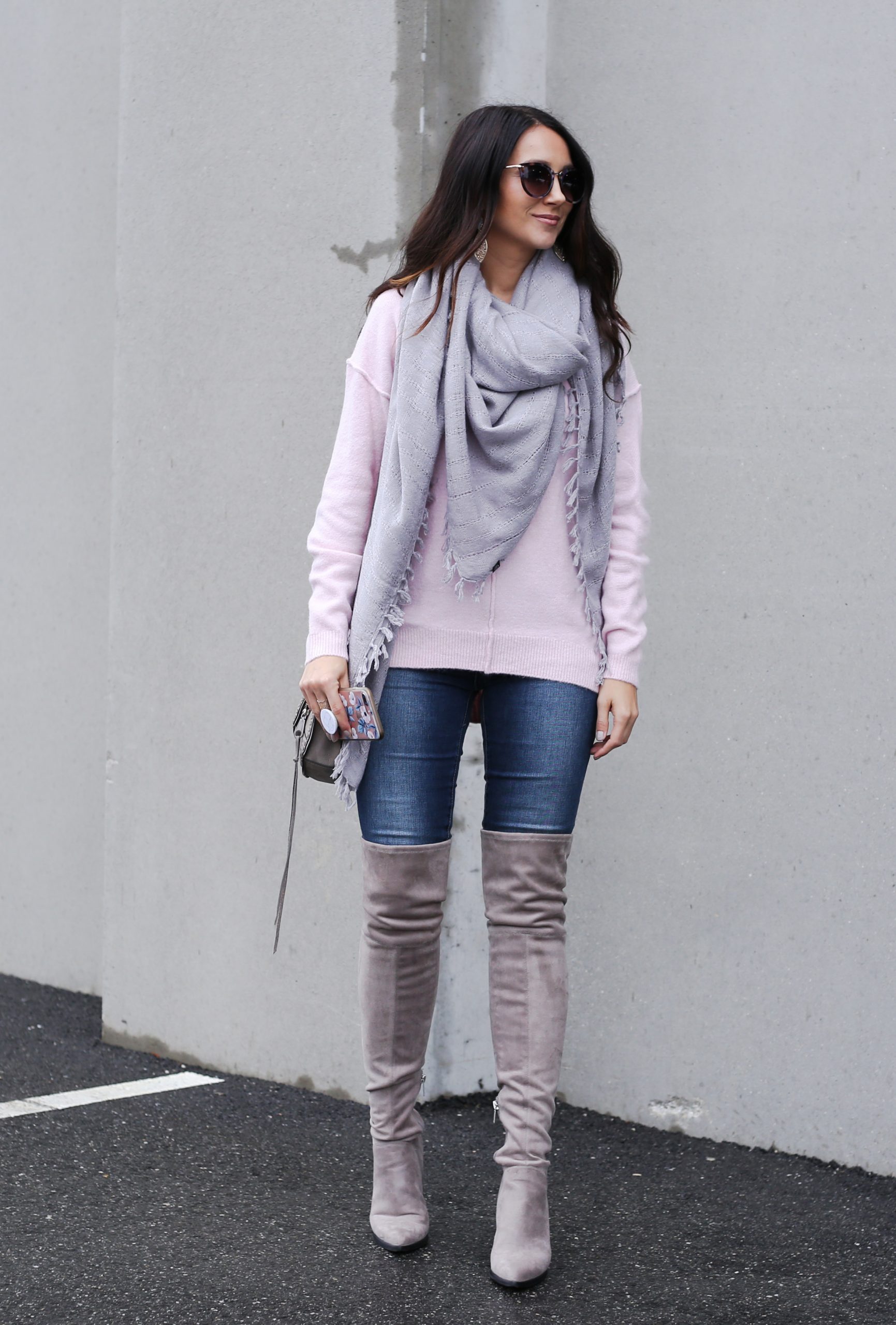 Thank you so much for reading, And very special Thank you to Nordstrom for sponsoring this post.
XO,
Anna