Amazon Finds 10.24
Hi ladies! I recently did a an Amazon Try-On and I'm excited to share with you the pieces. I have to say, there were some really good sweaters
and a great pair of sunglasses. I am also including a few other of my favorites.
SWEATER (Size S) // JEANS // BOOTS // RING
An oversize fit makes this sweater great for skinny jeans or leggings. The texture is warm
enough, but not too heavy where it will make you feel too hot and uncomfortable. The striped
sleeves balance the color blocking nicely.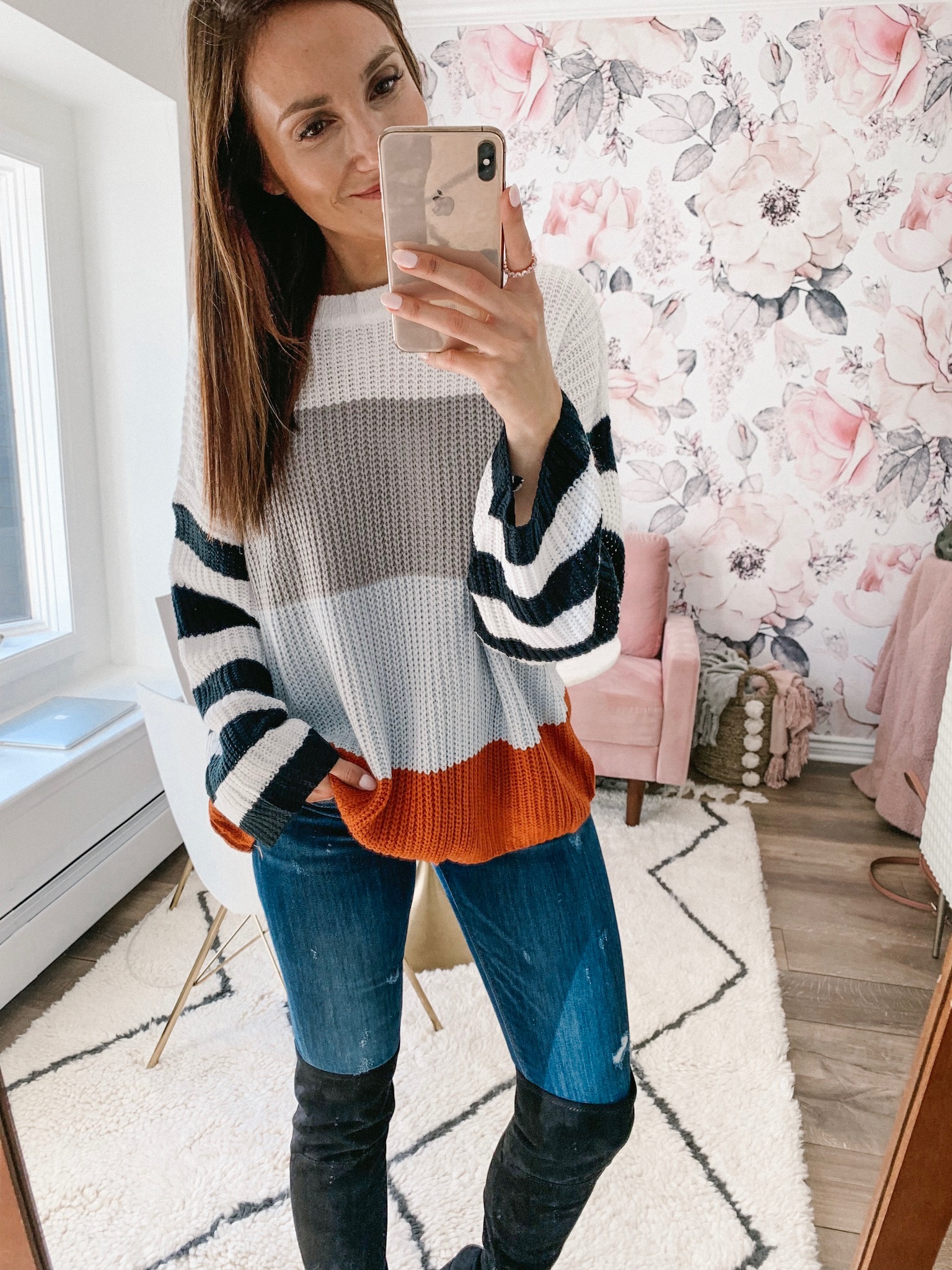 CARDIGAN
(Size S) //
CAMI
//
JEANS
//
BOOTS
//
RING
This cardigan is very soft, fits like a kimono and can be worn as a light coat option.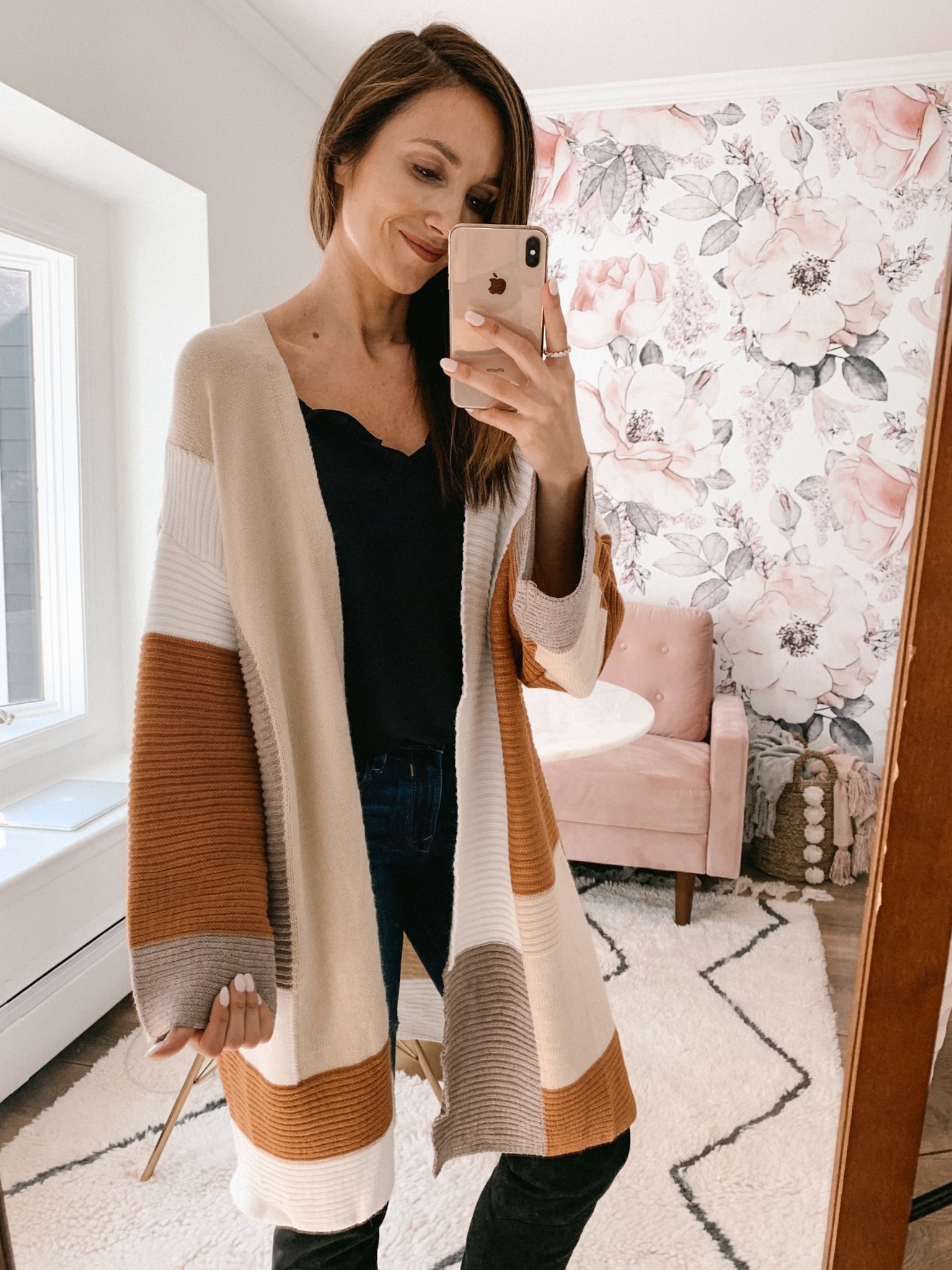 SWEATER (Size S) // JEANS // BOOTS // RING
I was super excited for this sweater to arrive!
It has an oversized fit and is boxy in shape, but not in a bad way. It works well for the structure
of the sweater.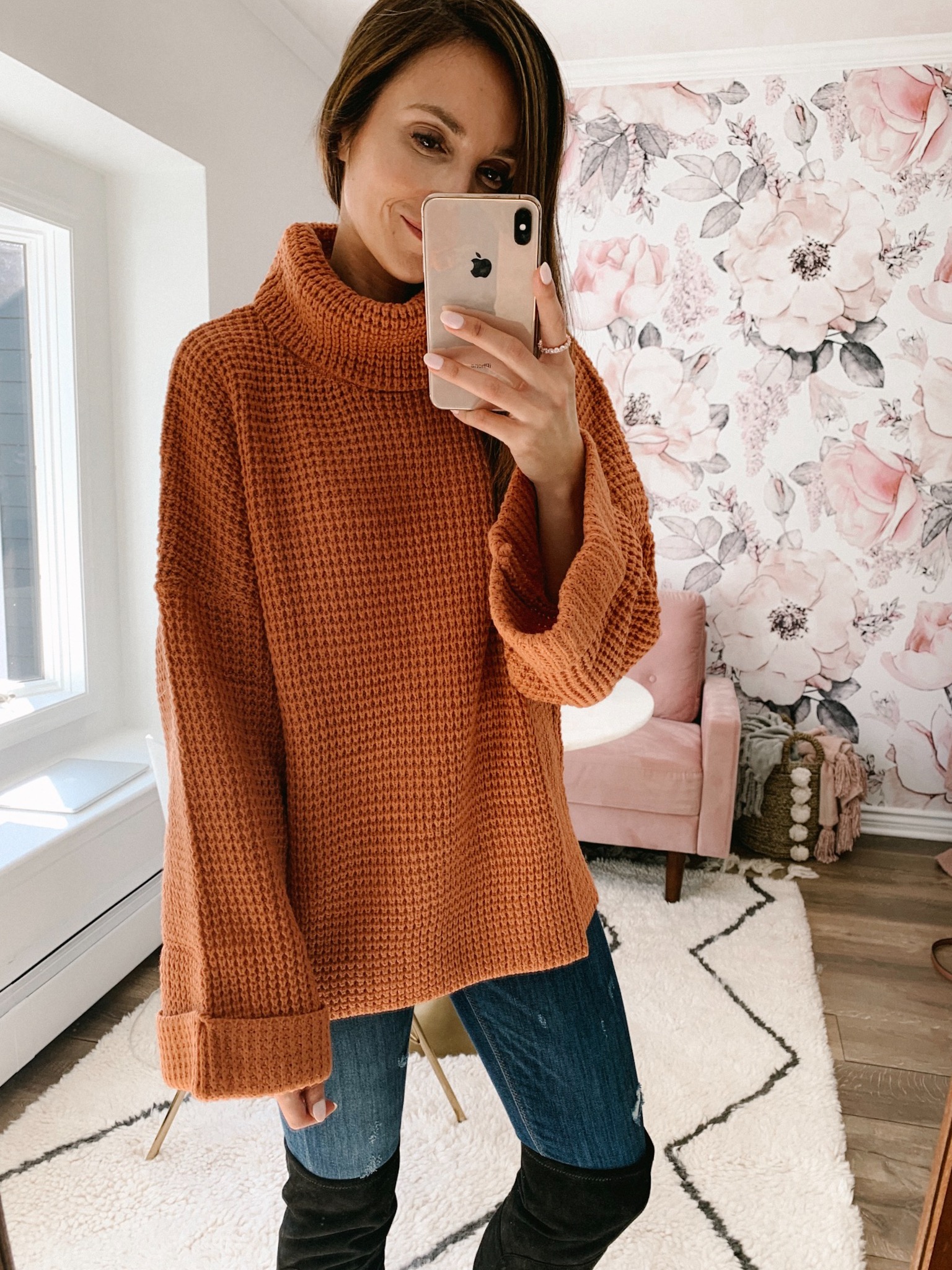 SWEATER (Size S) // JEANS // BOOTS // RING
I actually bought this sweater a year ago, recently found it and wanted to share with you.
Super cute option casual wear or workwear.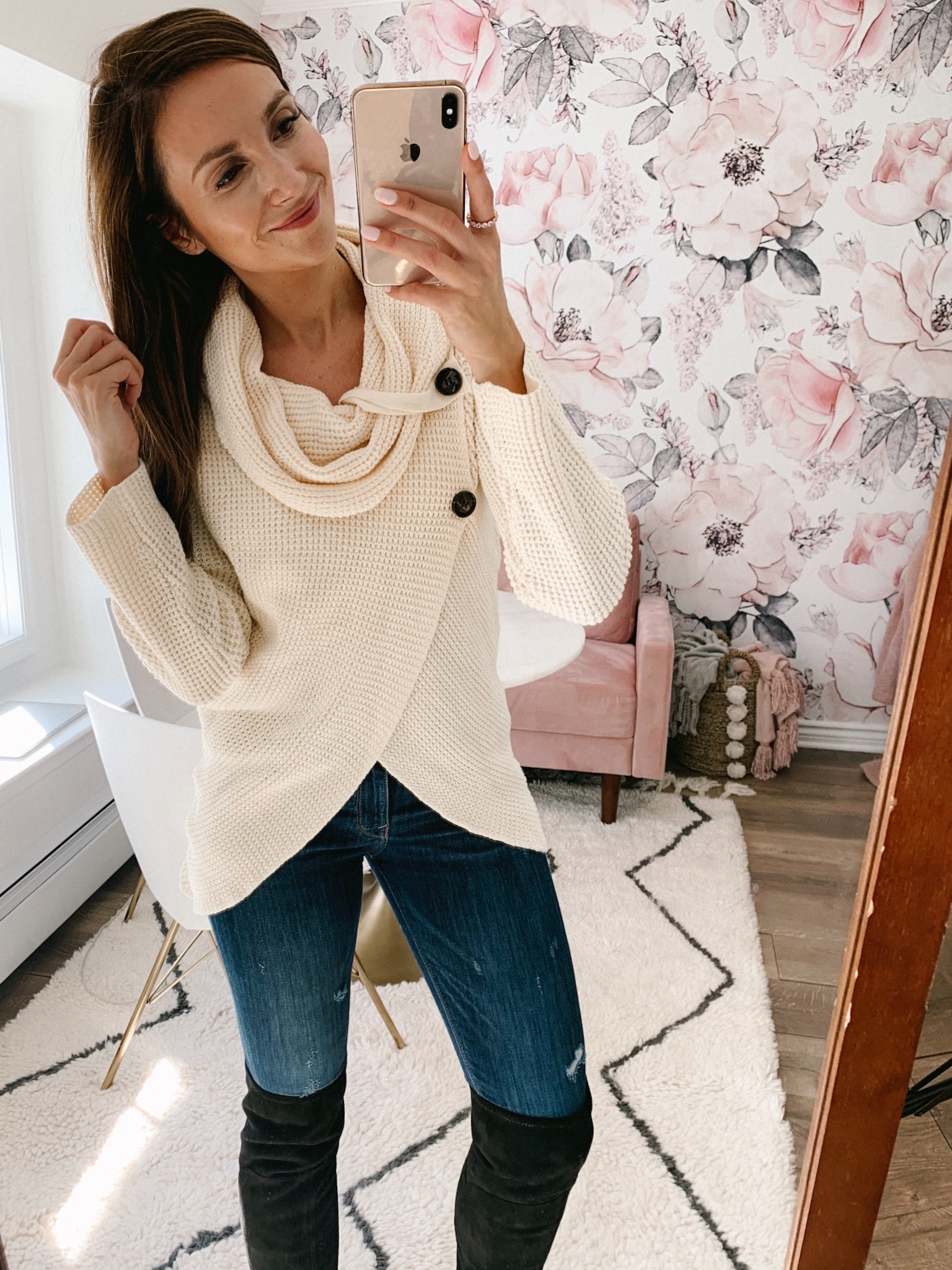 SUNGLASSES
Designer look-a-like glasses for under $13, yes please!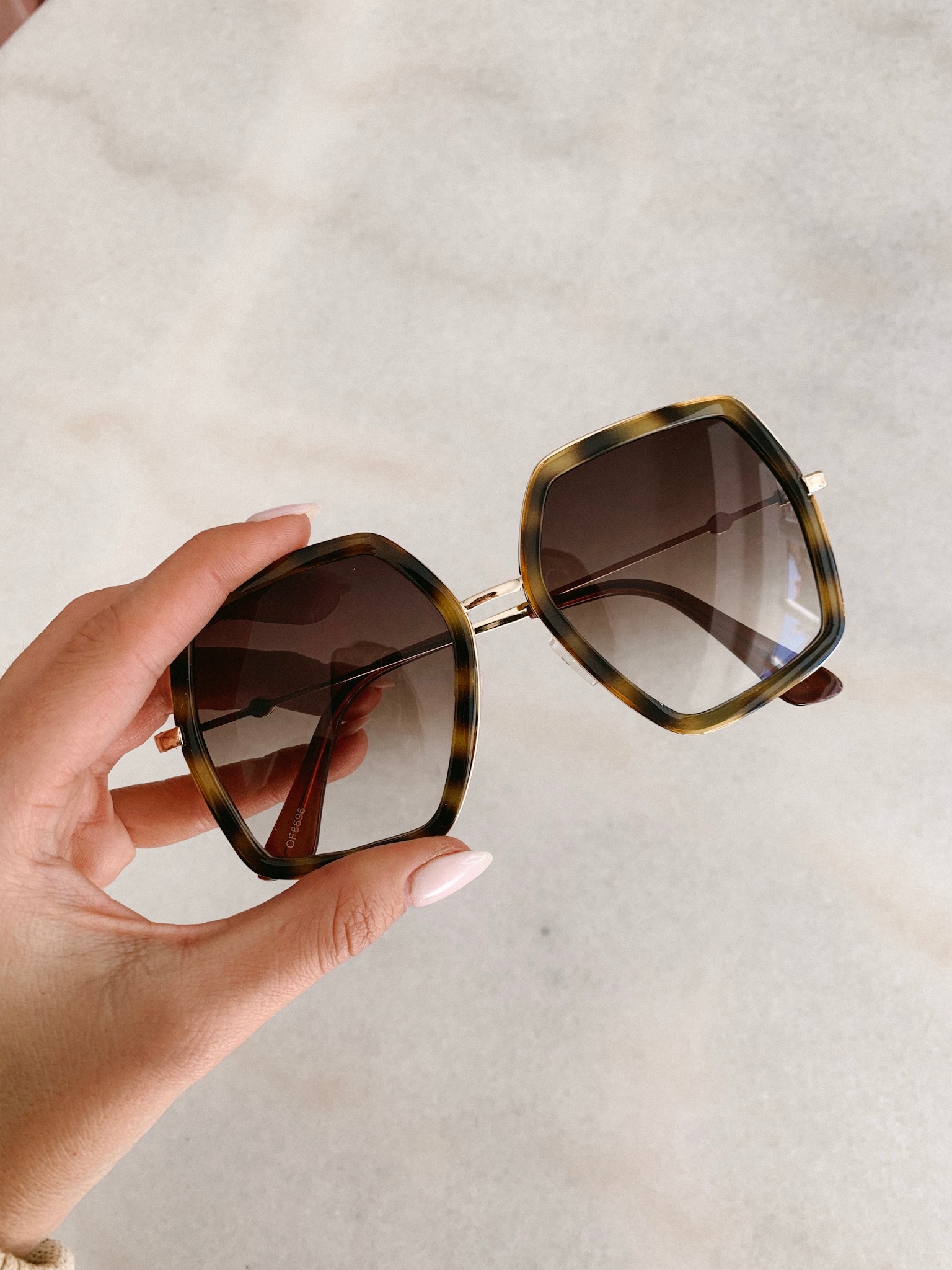 MAKEUP ORGANIZER // BRUSH ORGANIZER
I absolutely love this makeup organizer! The clear acrylic makes it easy to see everything and
to keep organized. The brush organizer pairs SO well with this.  It is so helpful keeping your
brushes clean from dust!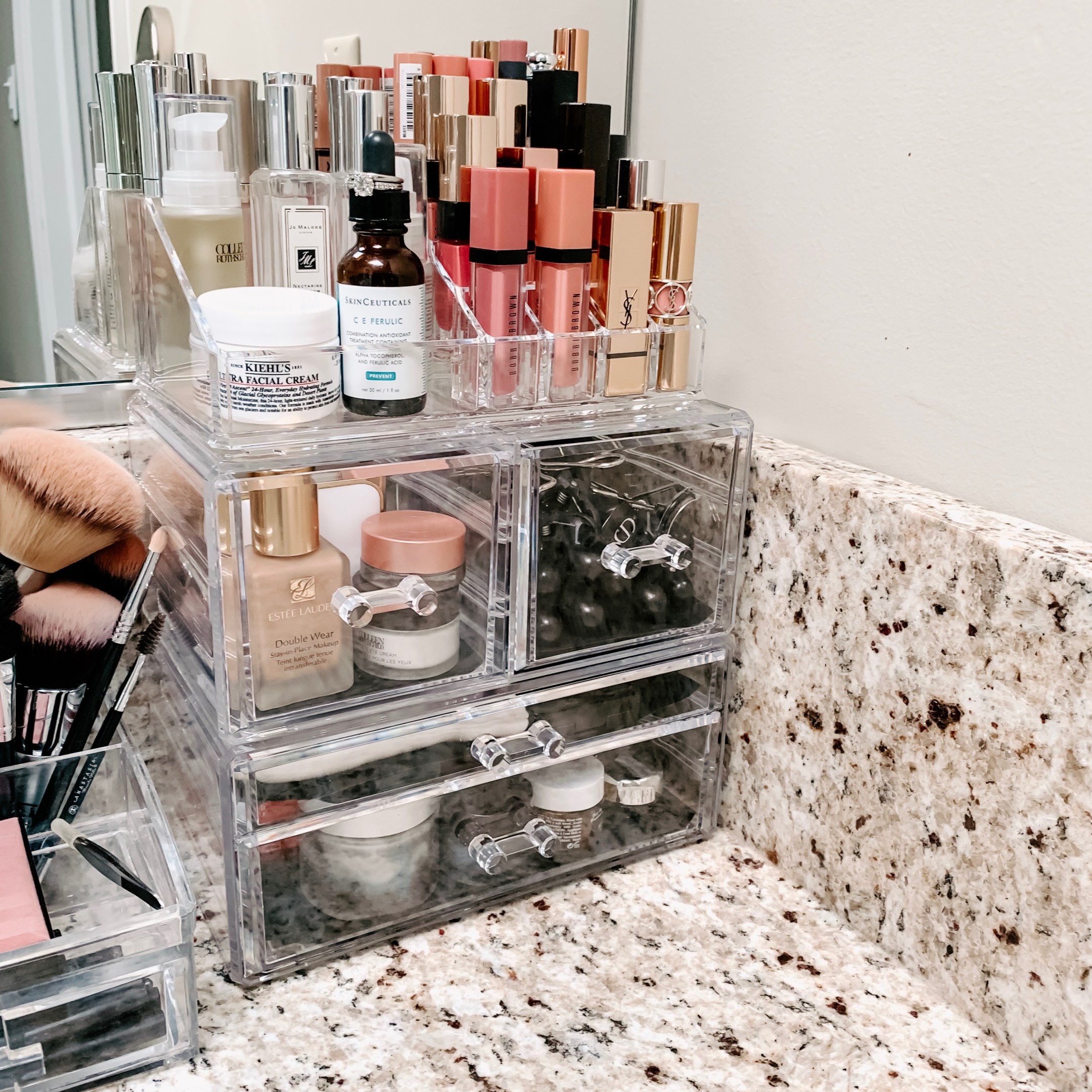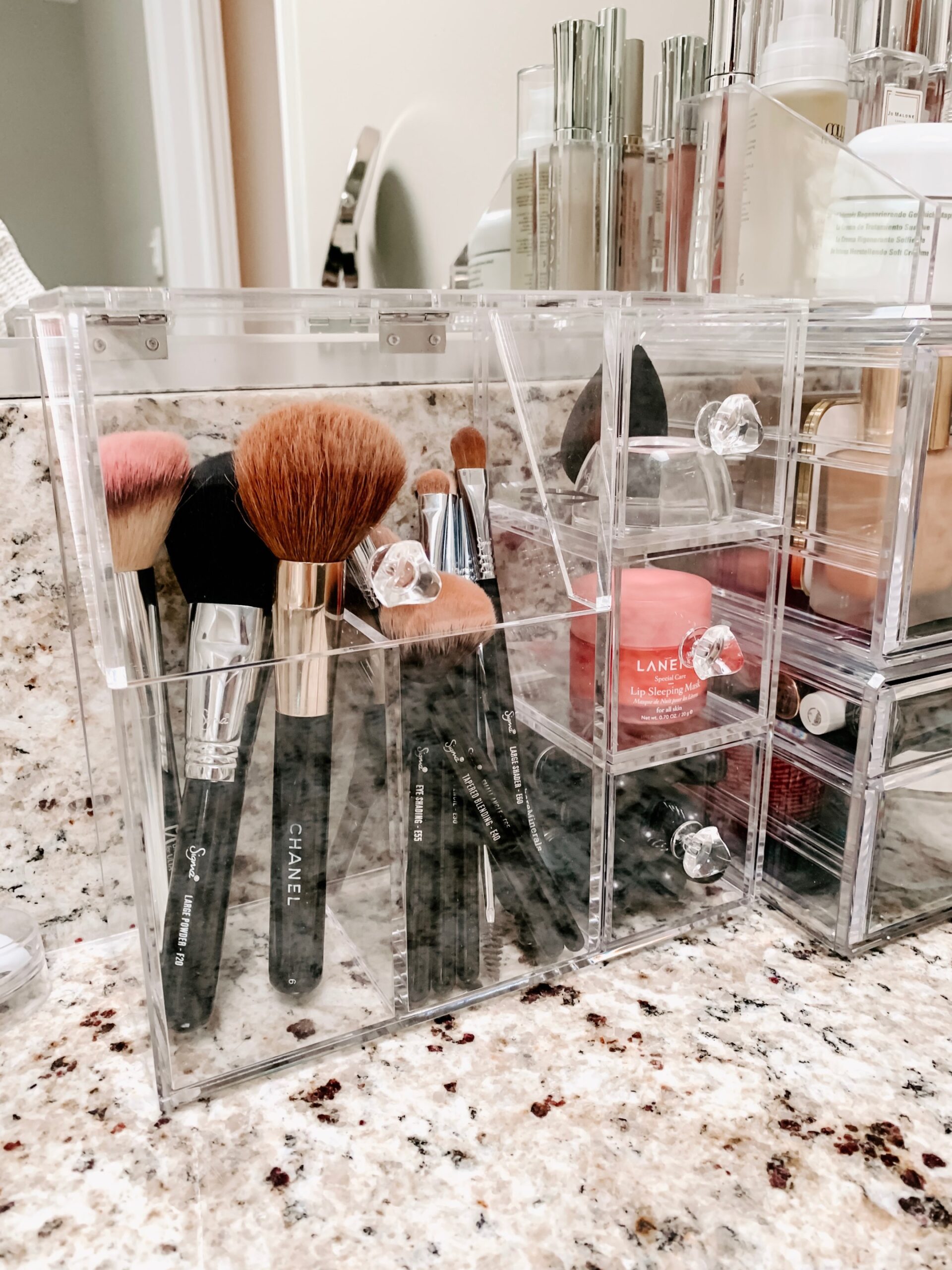 JEWELRY ORGANIZER // SUNGLASS STORAGE
Keeping with this acrylic trend (clearly, I have a type!) I also love these two pieces for organizing my jewelry
and sunglasses. I feel that all these acrylic pieces are good quality and arrived in great shape, with no scratches.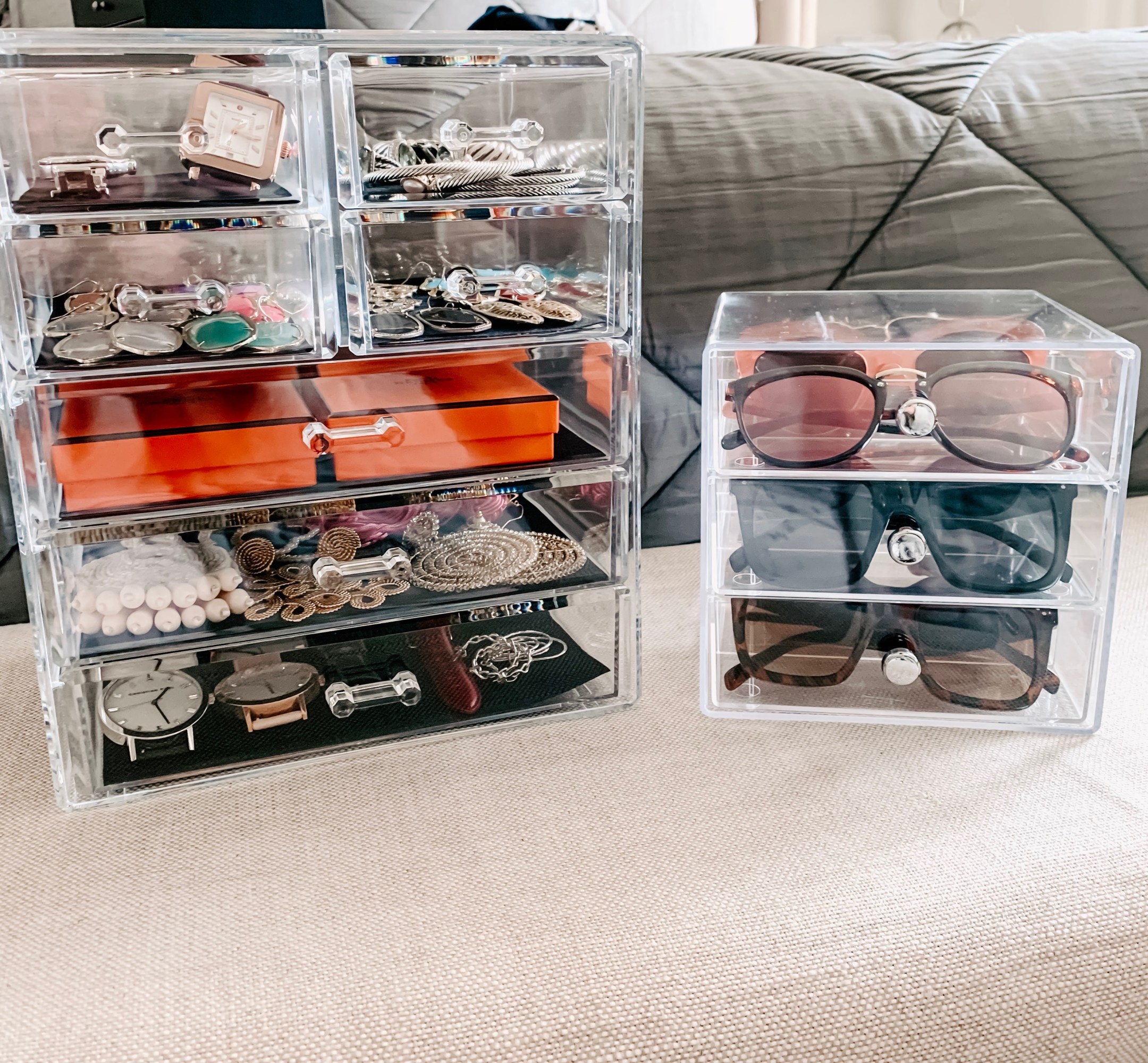 FAUX FUR THROW
Great size throw in cute sand leopard print. Great gift idea!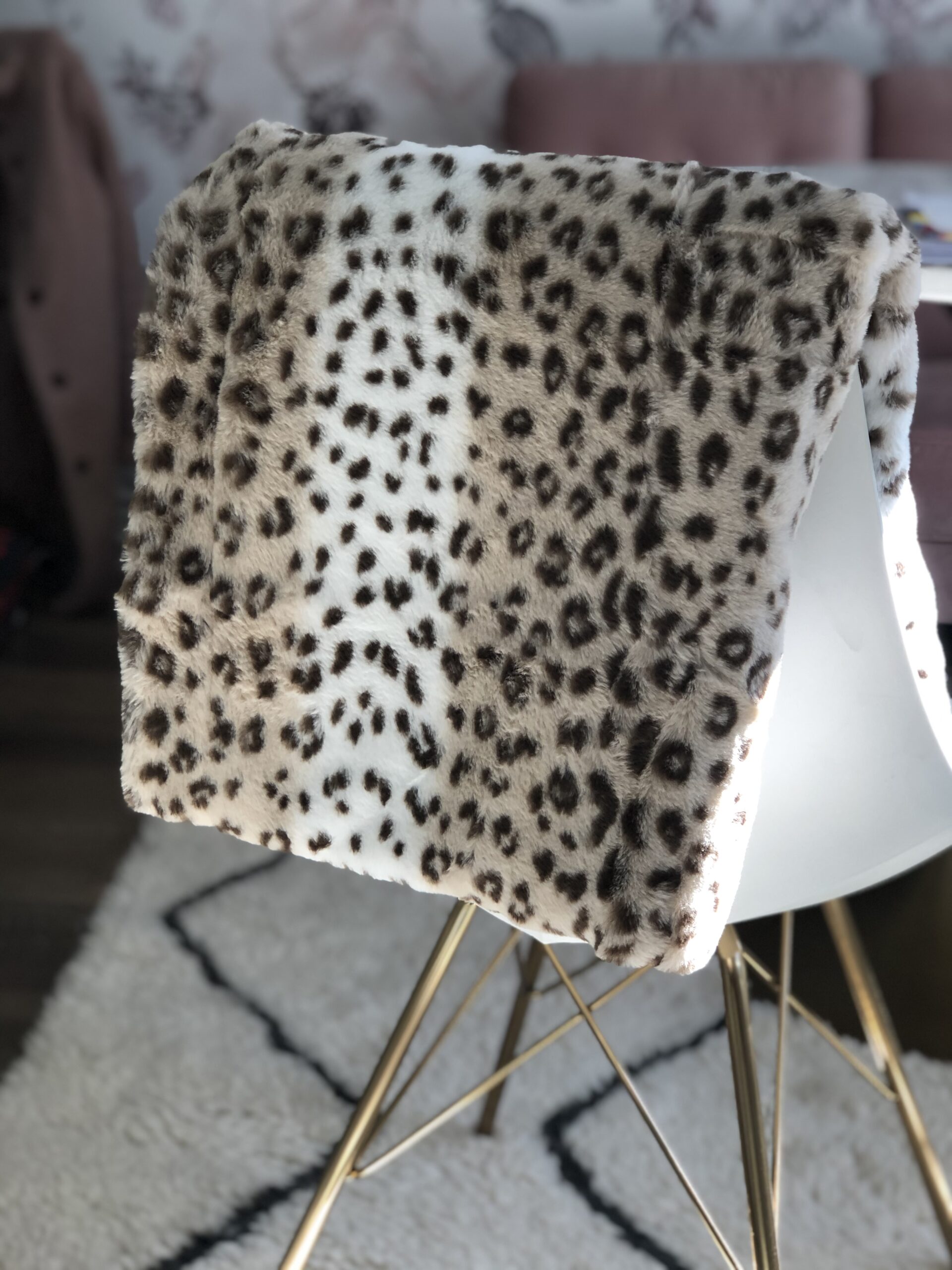 Thank you so much for visiting Blushing Rose Style Blog!
xx,
Anna