If you are a long time reader of mine, you know my love for Agolde denim. My all time favorite pair of shorts are the Agolde parker. I know they are a splurge item, but this is my 4th summer with them, so they last and their quality is amazing. You can currently save on all Agolde parker shorts during Evereve's spring sale.
They only get better with wear which is something you definitely want in a pair of denim, right? I wear size 27 (one size up from my jean size). If you had your mind on a pair or curious about fit, I'm excited to show and compare the different washes and lengths.
Agolde Denim Shorts
Agolde Parker in Swapmeet
The Agolde parker shorts are my tried and true pair. Not only do I love the light wash and slight distressing, but they are so comfortable. The inseam is 2 1/2″.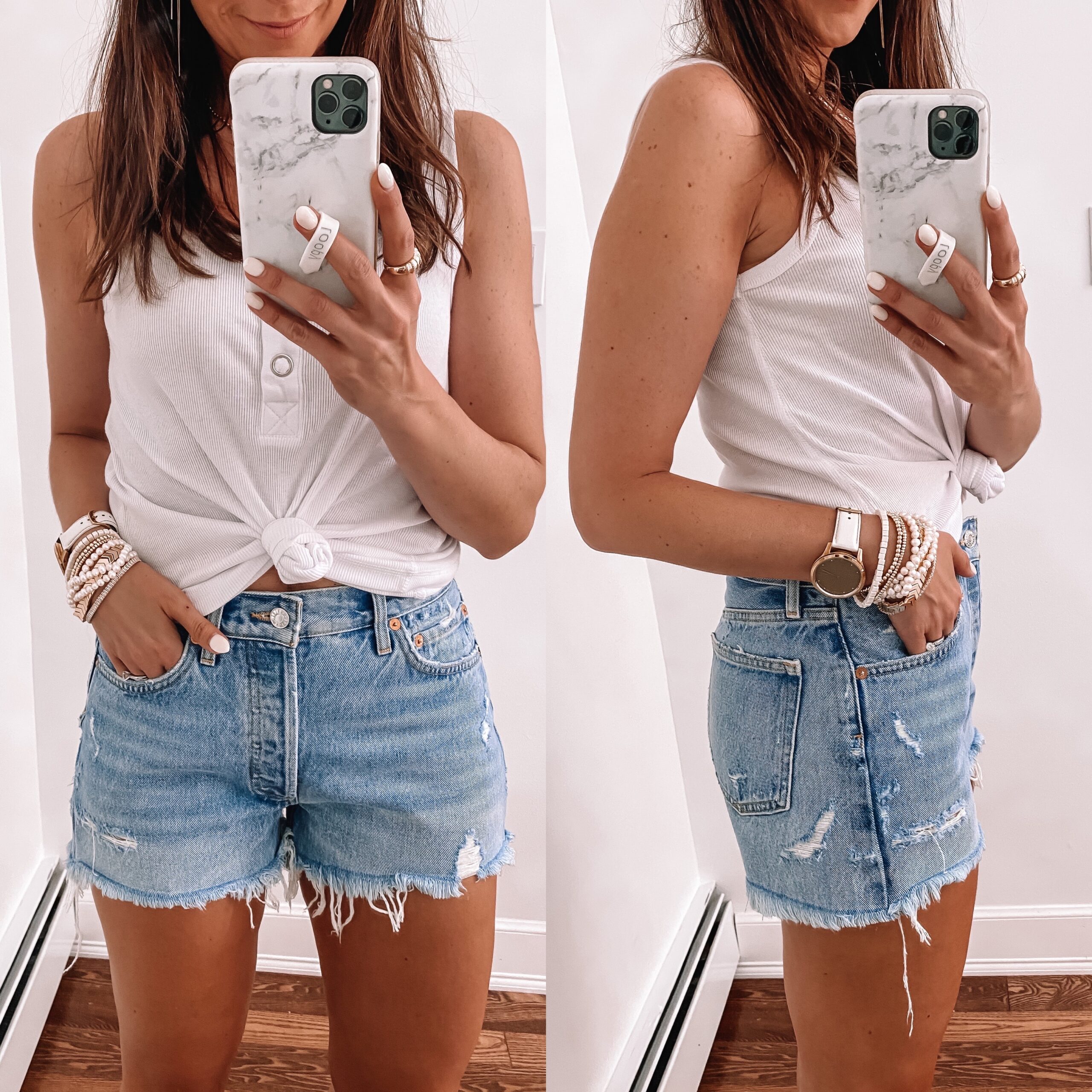 Agolde Parker in Swapmeet Dark
This pair of parker shorts is the same cut and length, just in a darker wash.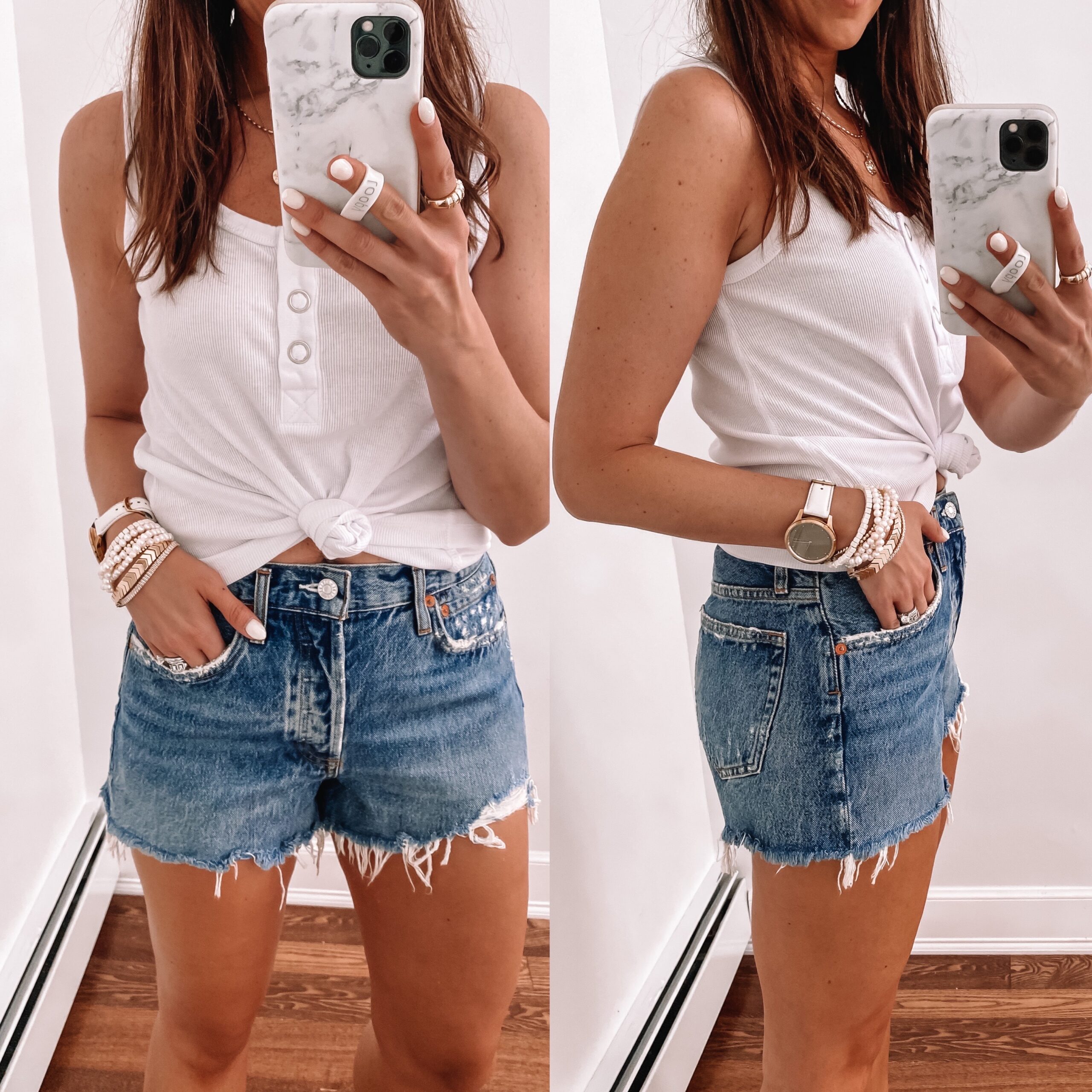 Agolde Parker in Platinum
As you can see the fit of this pair is the same, just with the different washes the distressing is a bit different.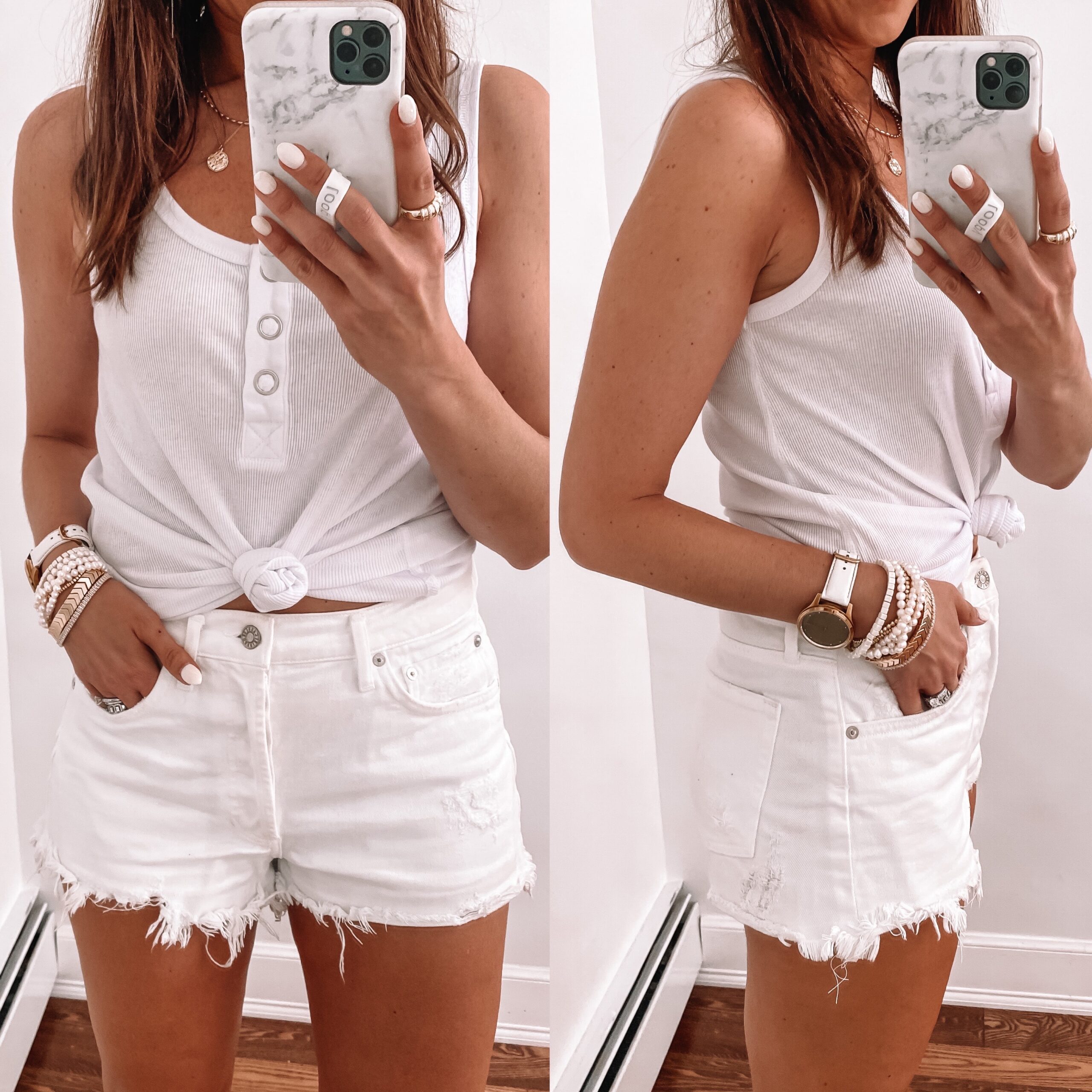 Agolde Parker Long in Swapmeet
These shorts have an 4 5/8″ inseam and are wider at the legs. The wash is the same as the shorter version.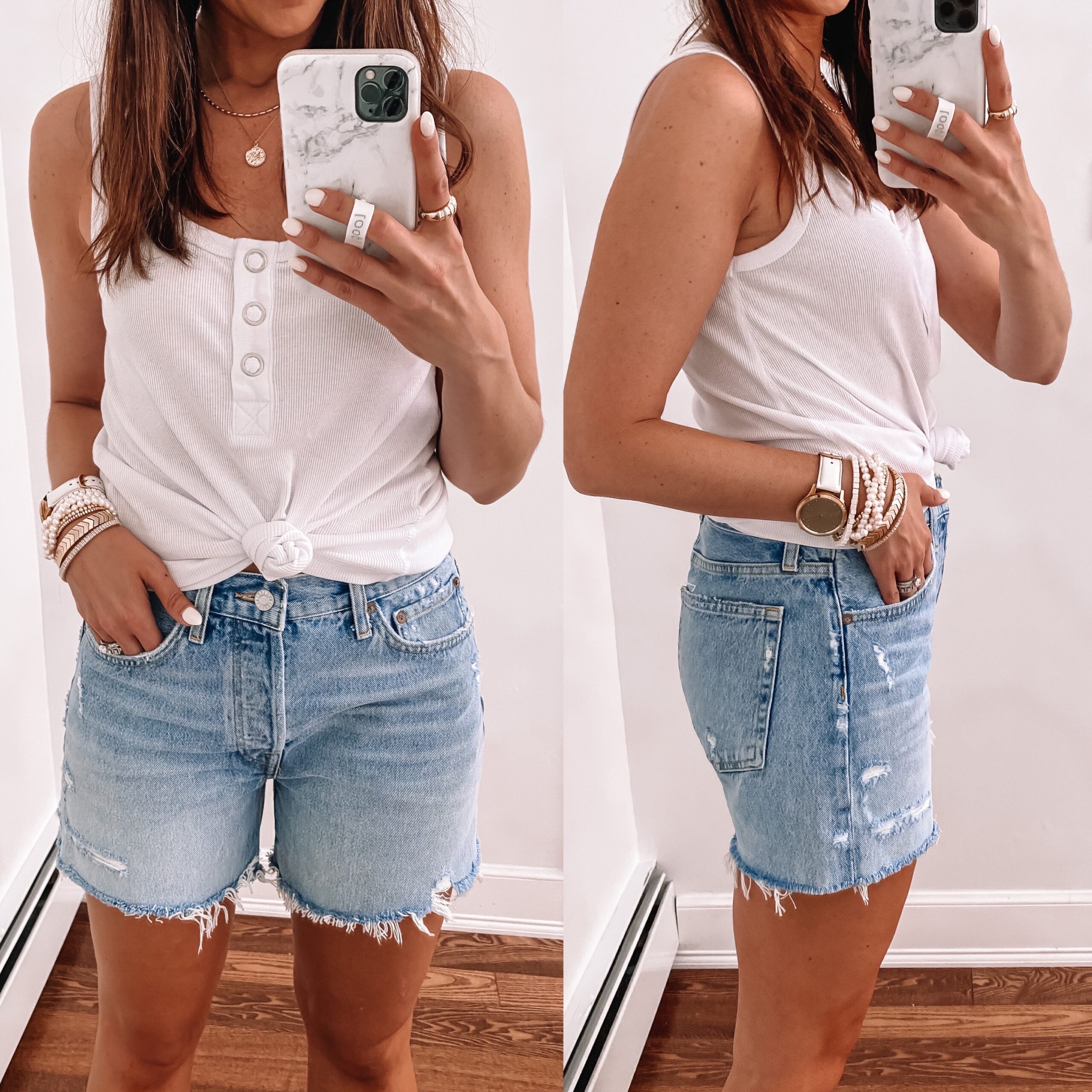 Agolde Riley in Groove
I love the Riley cut of Agolde jeans and the shorts version do not disappoint. They're high waisted and are more fitted through the leg which I prefer and which also makes them very flattering. Their inseam is 4 1/2″.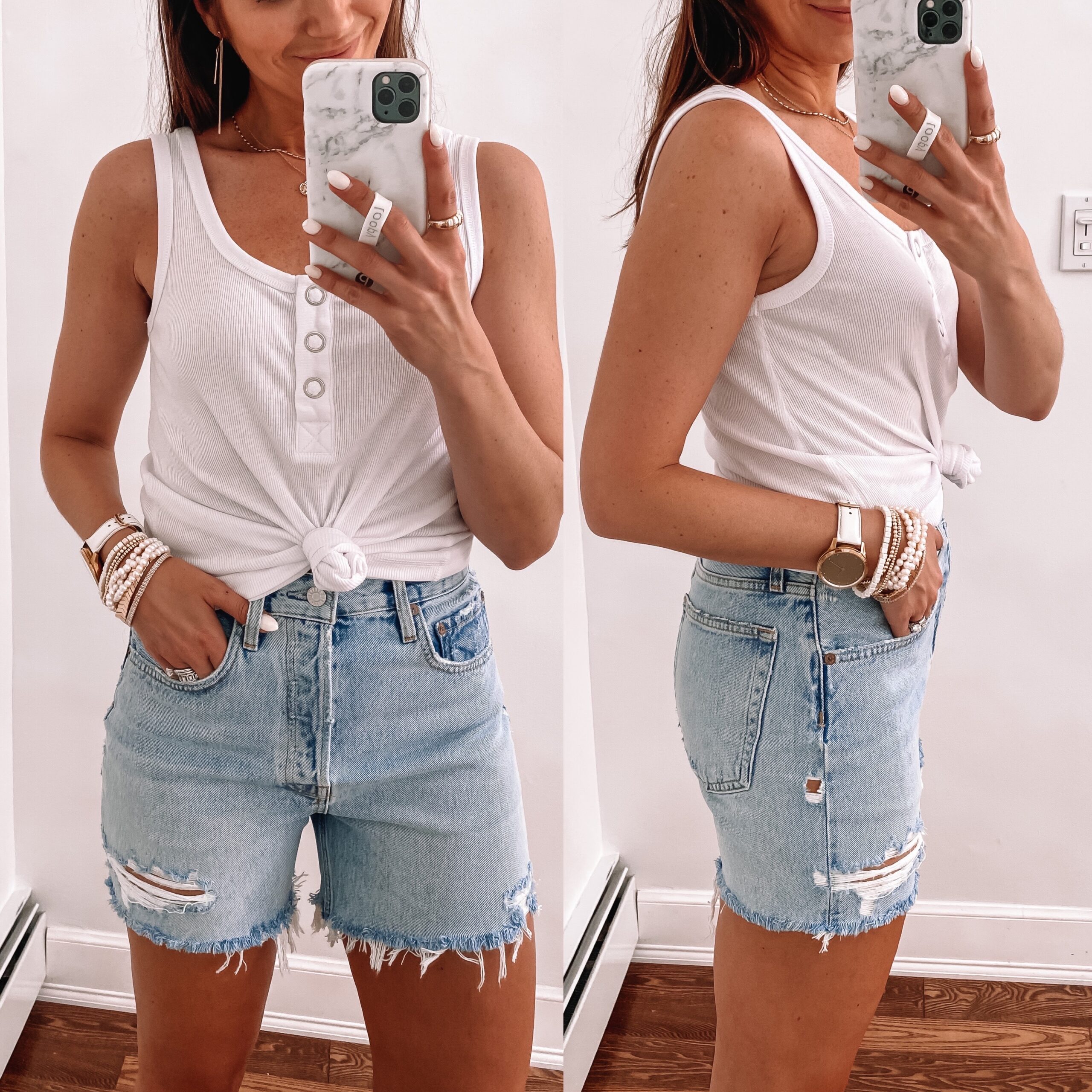 I would love to know which pair is your favorite and I hope you found this post helpful! Thank you for visiting Blushing Rose Style Blog.