It's been a while since I did an Aerie and American Eagle try on and I'm so excited to share their new arrivals with you that just so happen to be on sale.
These overalls have been the most requested link from you girls and I'm excited to share fit details with you. I've been wearing them a lot and you girls keep asking! They are corduroy, oversized but have a relaxed fit. Fit tts, I'm wearing small. Because of the oversized fit I recommend layering with a more fitted tee. This tee is sold out in white but available in grey and black. I'm wearing size small.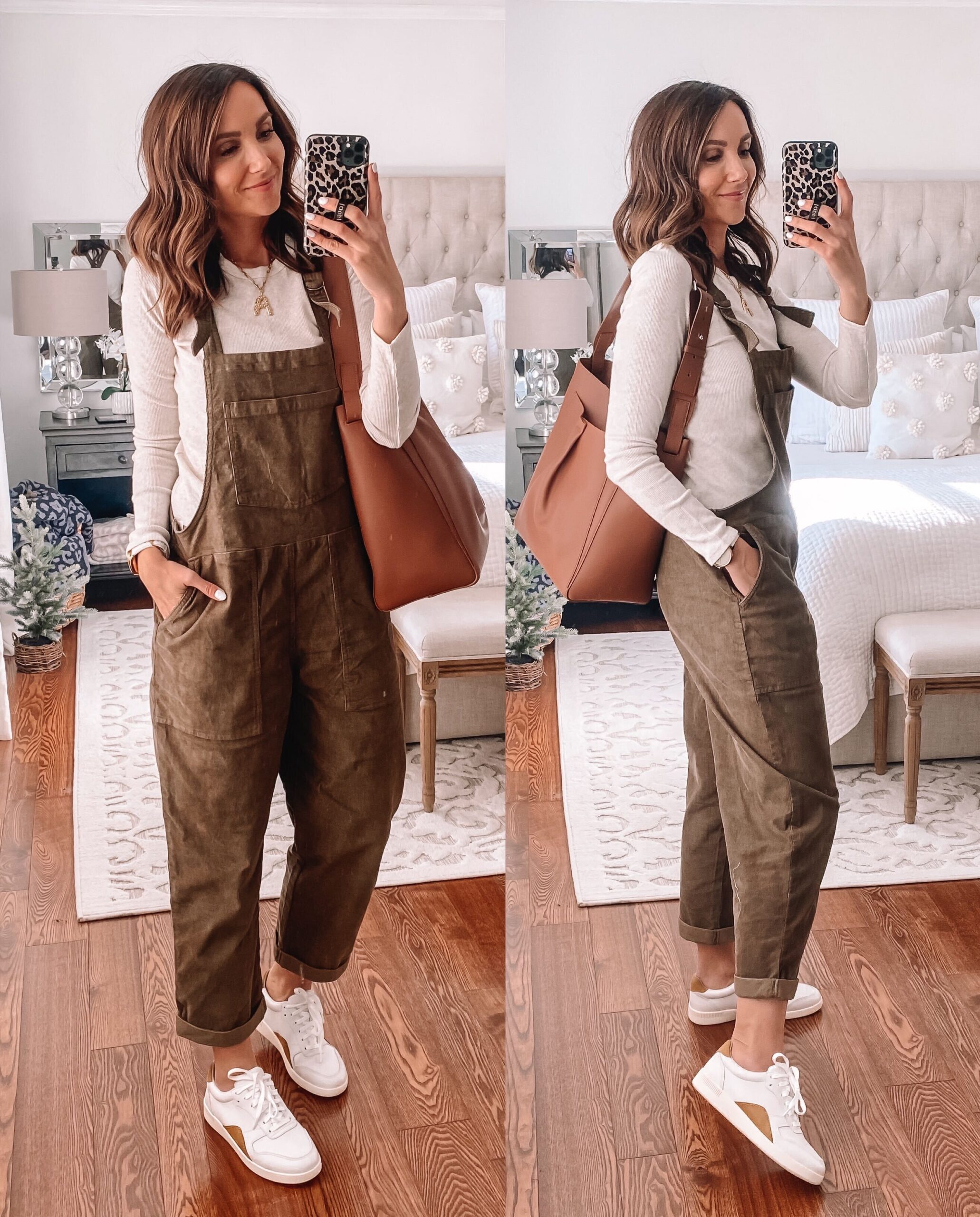 This sweatshirt and joggers are so cozy and soft. I'm wearing xs in sweatshirt and small in joggers.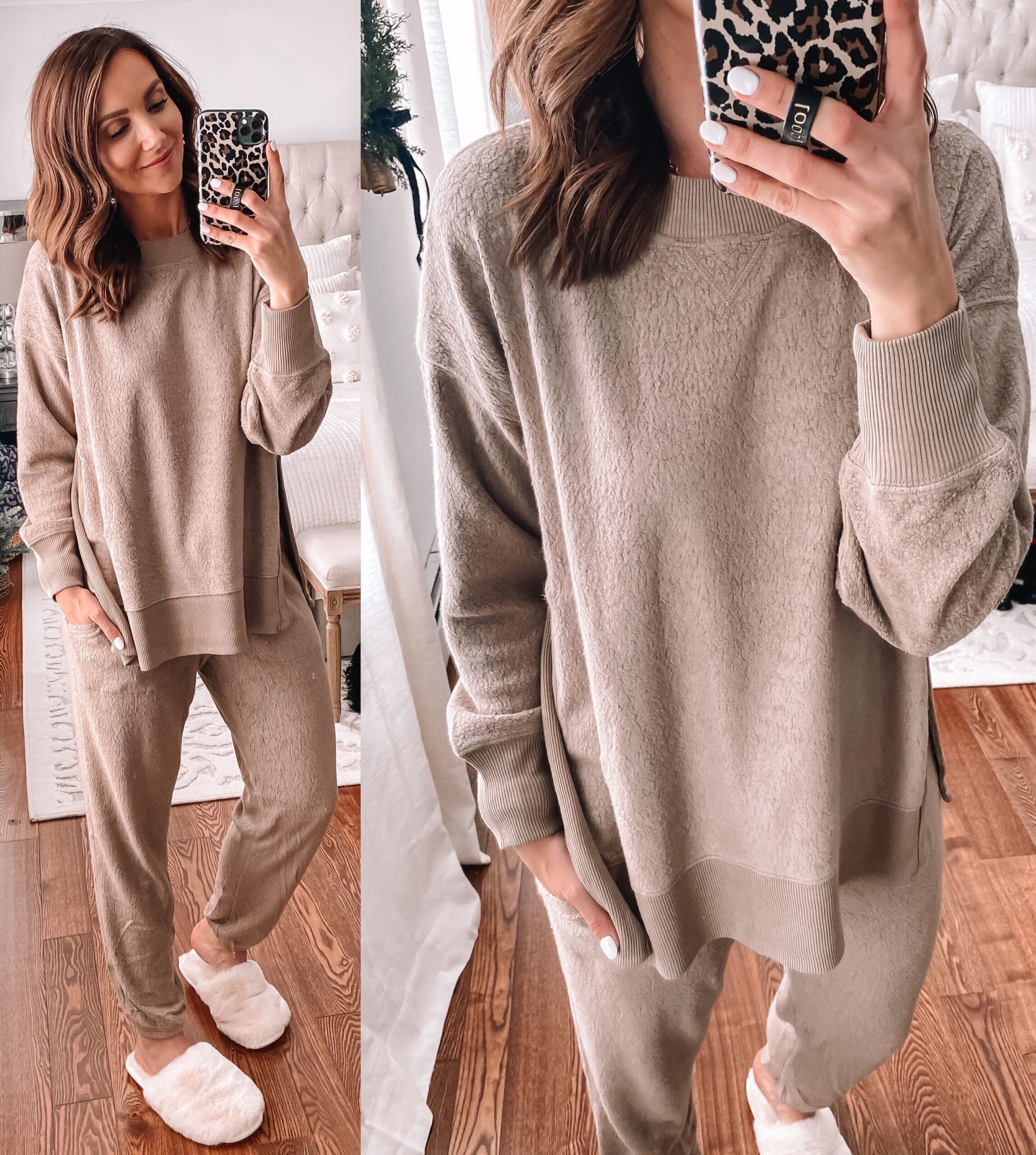 I am wearing size small in this thermal tee. It's a really pretty, dark mocha color. It fits tts, very comfortable and a great layering piece! It definitely makes a good wardrobe staple.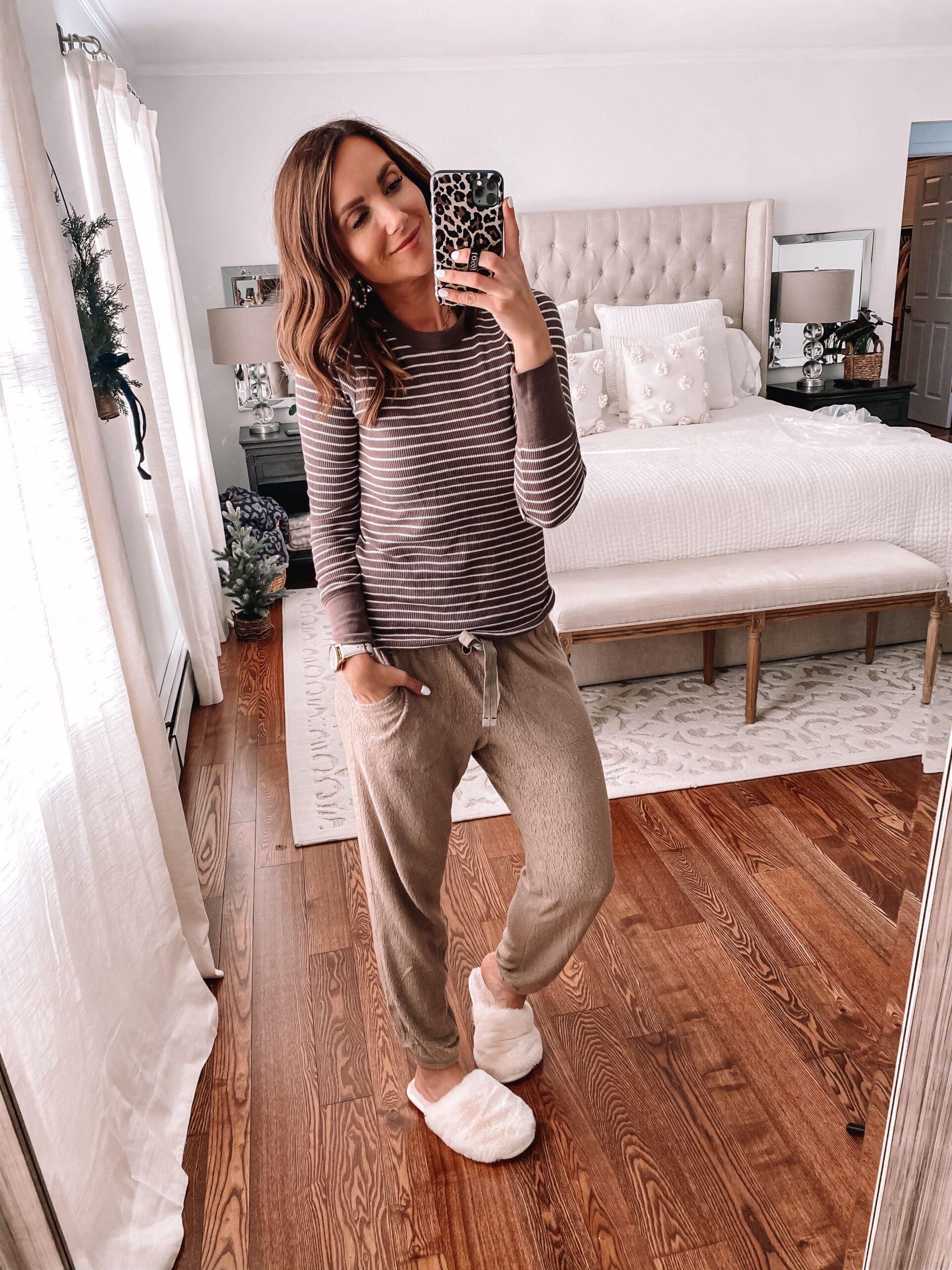 I originally bought this sweatshirt as a loungewear set but when it arrived the pant color didn't quite match so if they're suggested for you, now you know haha. But the sweatshirt on it's own is so good. It's super soft, has great texture and I'm wearing size small. The jeans fit tts and I'm wearing size 2.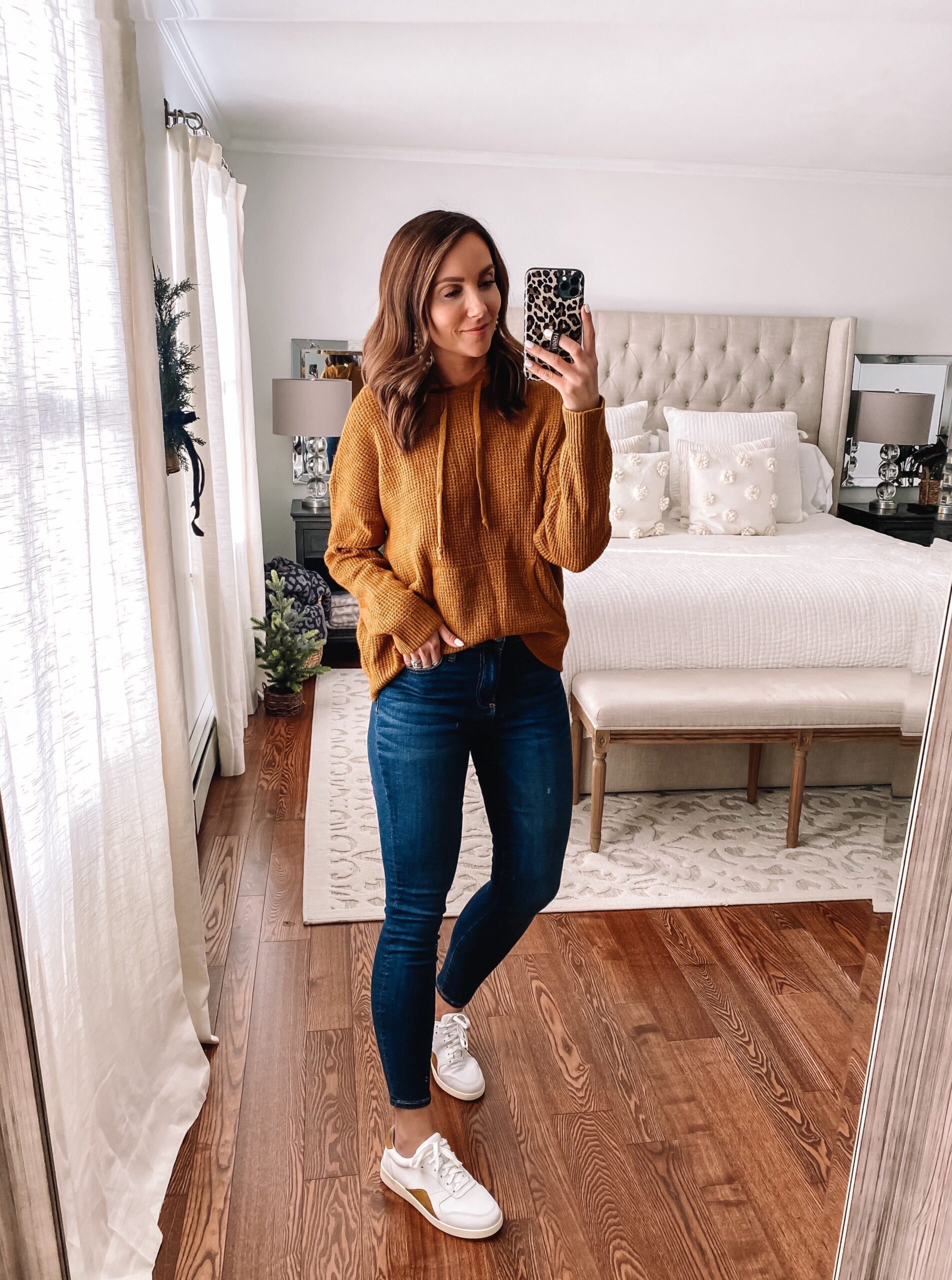 This cropped turtleneck is shorter in the front and a little longer in the back. Because of the crop, I highly recommend styling with high waisted denim. I'm wearing size small.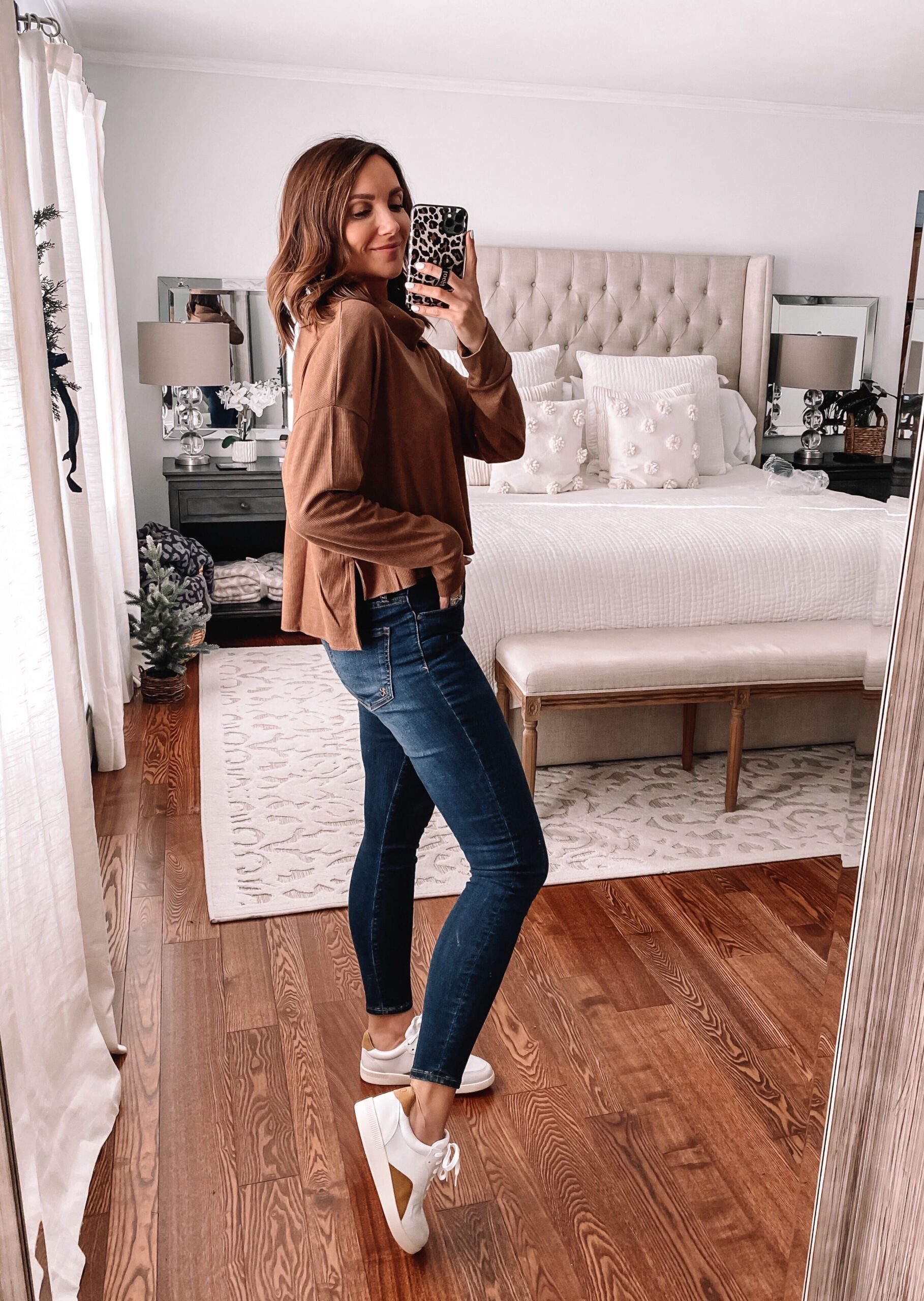 Aerie is so underrated when it comes to sweaters! I know we all love it for their cozy loungewear pieces but their sweaters are so good and affordable. This sweater is textured and chenille. Fits tts, I'm wearing size small. And, as anyone else been on the hunt for a shacket? American Eagle has some great options. This one is sherpa lined and has an oversized fit. I'm wearing size xs.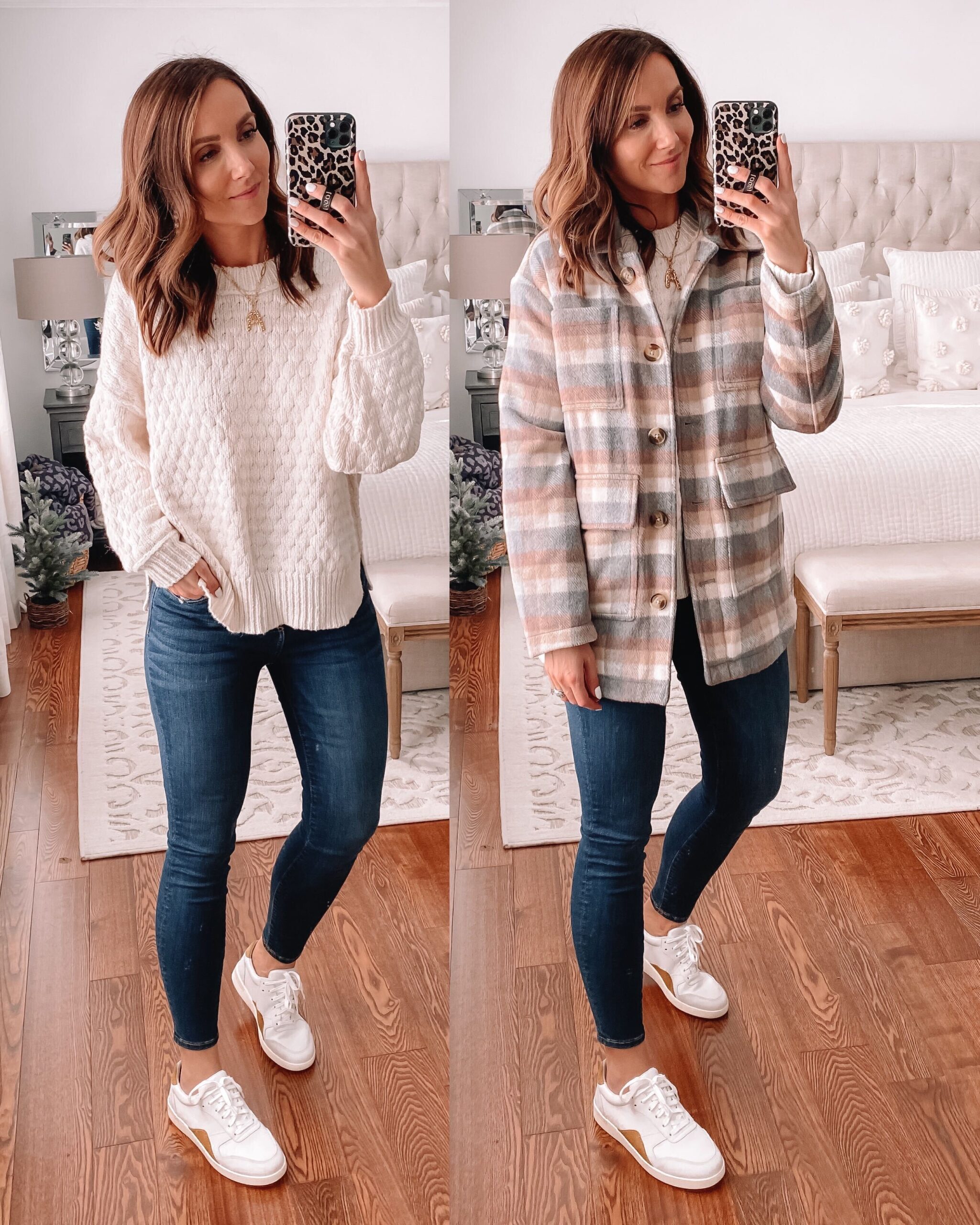 If you're looking for a comfy and cozy oversized sweater this is the one for you! It has side slits so it would look great with high waisted leggings or denim. It's soft and the color is gorgeous.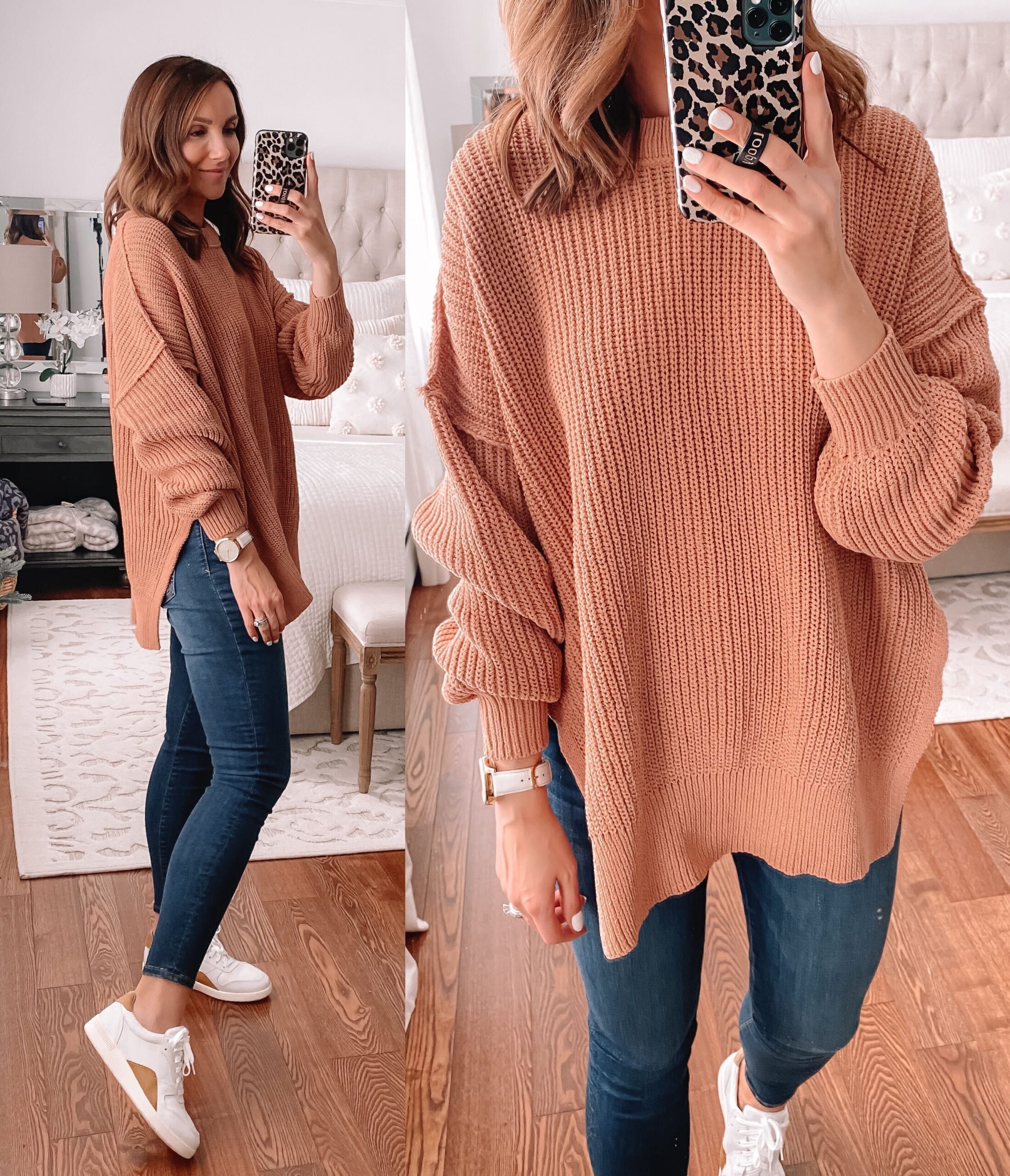 When it comes to sweaters, which neckline do you prefer? I love turtlenecks because they're so cozy in the winter. This one is very simple, but it's very comfortable and not as along or oversized as some of the others. I'm wearing size small.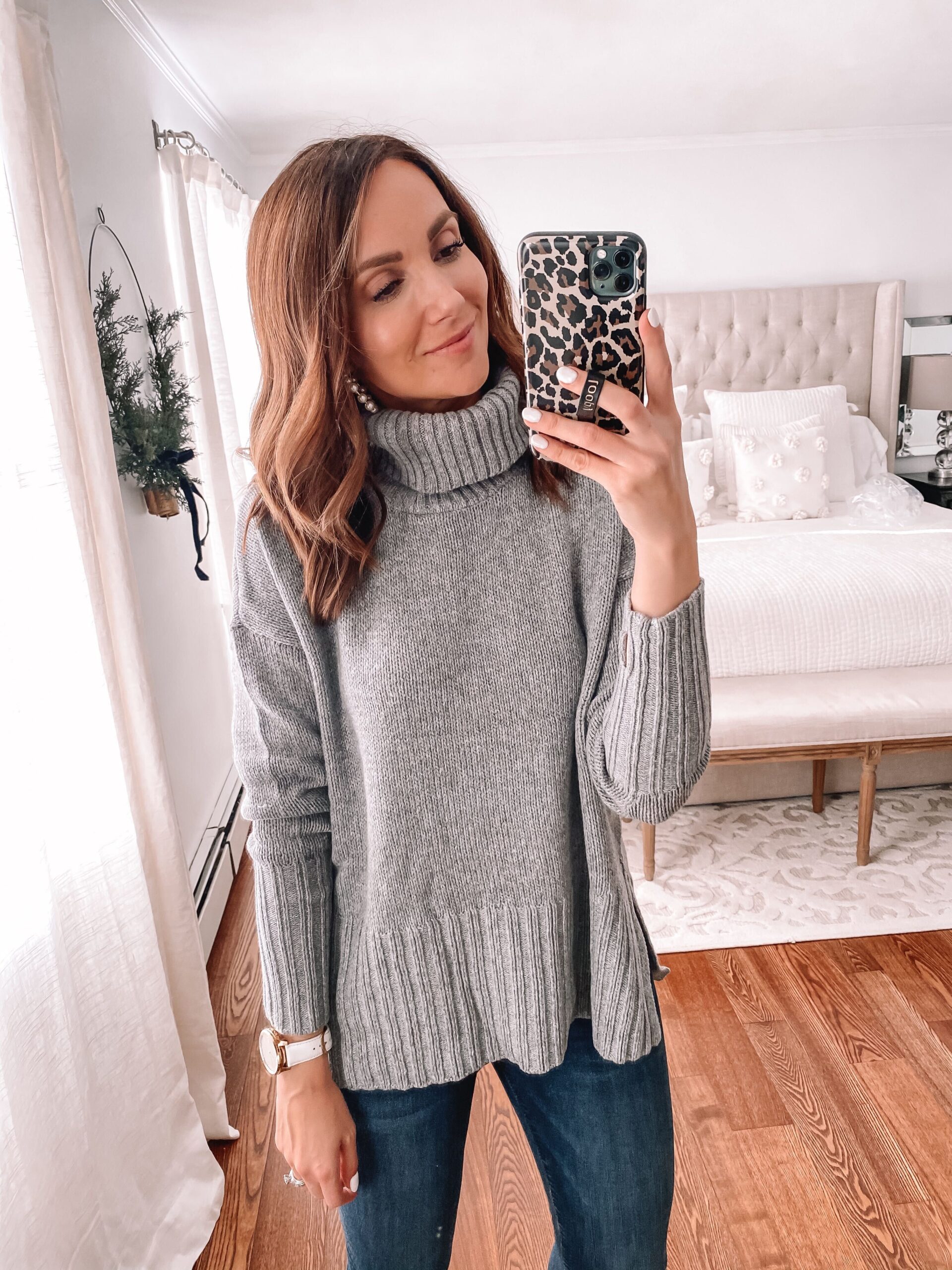 Anyone else a sucker for stripes? This oversized sweater is very comfortable and while it looks great with denim, it would work well with leggings as well. I'm wearing size small.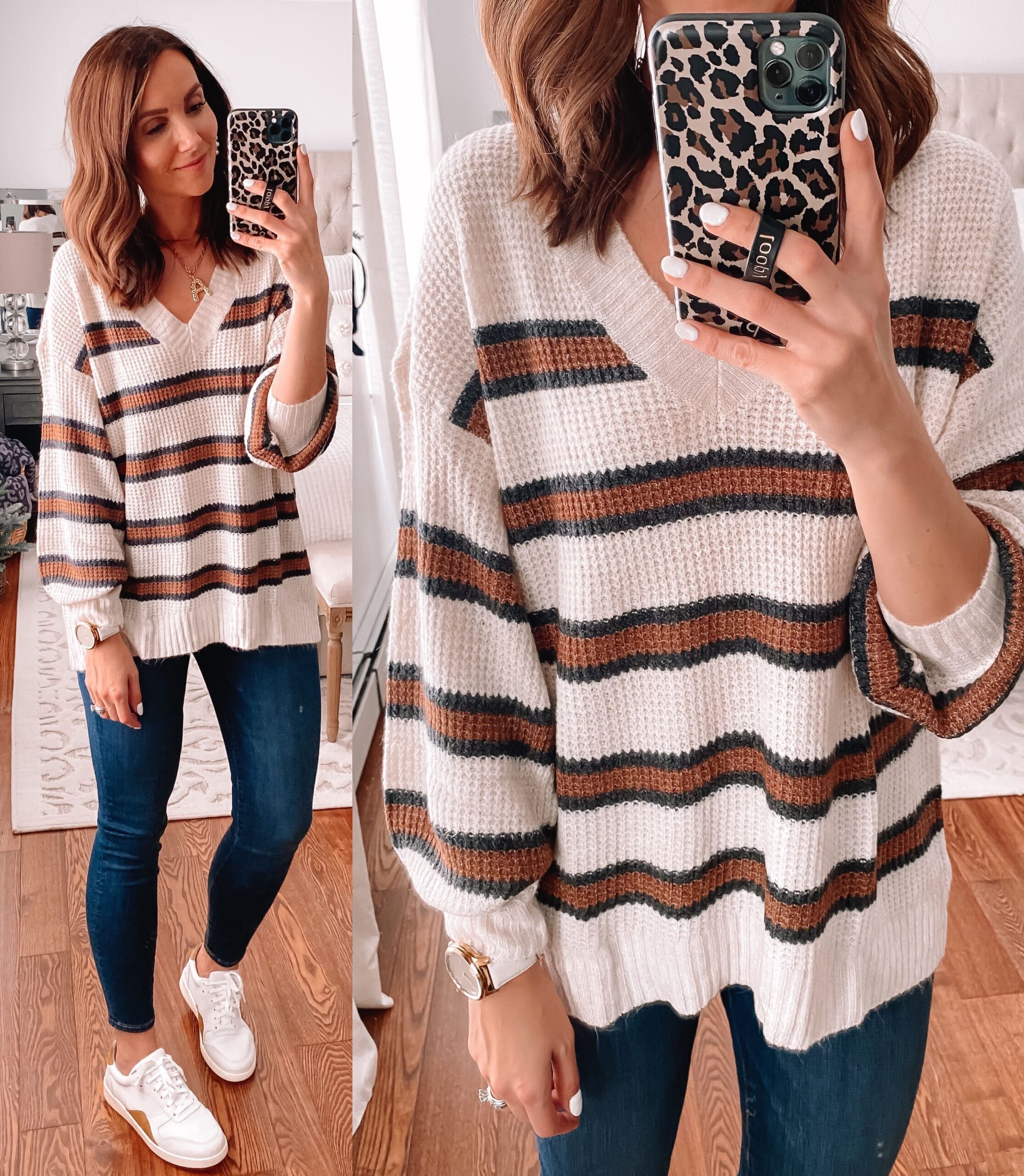 How fun is this sweater? I love the oversized buttons and texture. The fabric is thick and I'm wearing size xs.
This sweater is loud and I'm proud of it! I love the colorway and fair isle print. It's thick, warm and just puts me in the holiday spirit. I'm wearing size small. If you're into funky socks, these have a similar print and are so fun as well.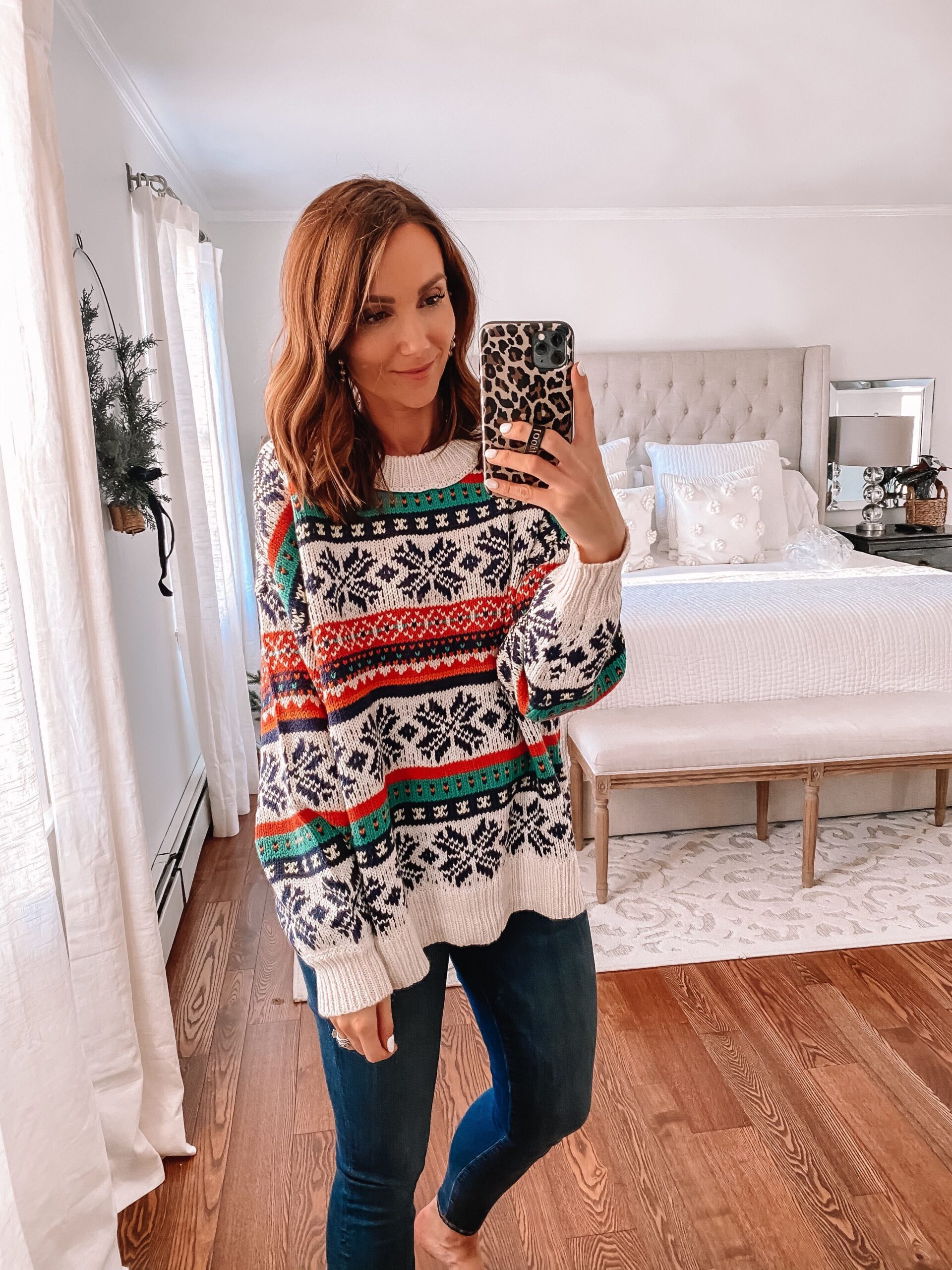 This sage green color is so gorgeous for this set and it might just be one of my favorite loungewear sets that I own from Aerie! The pieces are not oversized or baggy. The hoodie does have more of a cropped fit, but the coverage is there and does not show off your mid section. Both fit tts, I'm wearing xs in the hoodie and small in the joggers.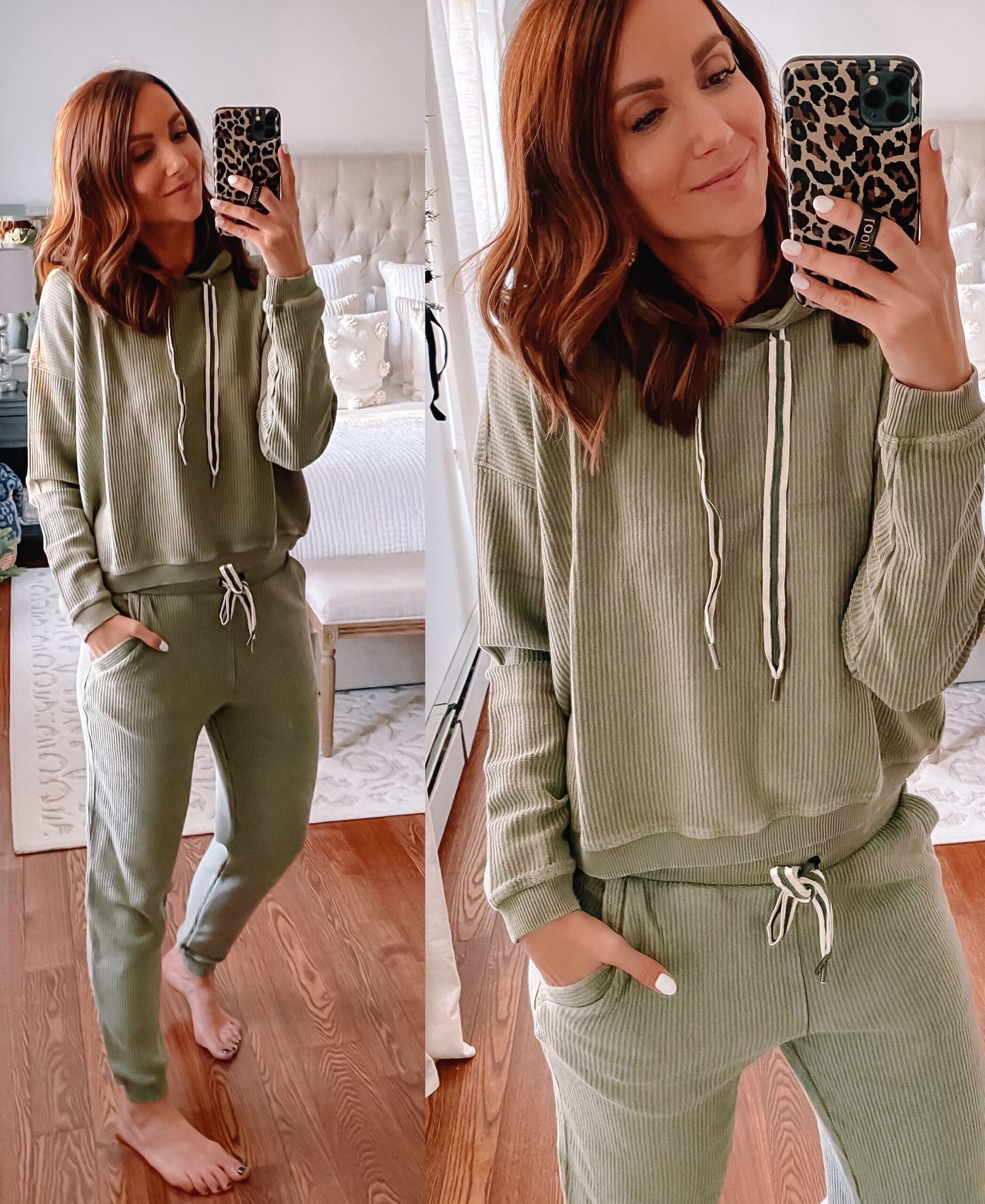 Here is a cute fun tee for the season! It has a cropped fit and I'm wearing xs.