3 Must Have Boot Styles To Own This Season
Must Have Boot Styles. It is officially boot season. The temperatures are dropping, but the spirits are rising because holidays are just few short weeks away. If you're shopping for others, you may also want to treat yourself. There are so many great sales happening right now, so the timing is perfect to grab a pair of boots for yourself. I have partnered with Nordstrom to share with you 3 Must Have Boot Styles to own this season. Nordstrom has a fantastic selection of women's shoes no matter what your shopping for: casual, dressy or athletic. And best part is they have options at all price points.
3 Must Have Boot Styles – Knee High Boots
Knee high boots make a great everyday option. THESE boots have the perfect neutral color, it goes well with almost everything in my closet. What I really love about them is the block heel, which makes them not only stylish, but also very comfortable (similar knee high boots on sale HERE and HERE). When I found this faux fur vest, I had to have it. Love the light color and the price was just right. Faux fur vest makes it easy to dress up even the most casual outfit like jeans and sweater. But you can totally wear it to the office over a dress. I was never a fan of jeggings, maybe because they reminded me of pajama jeans informercials. But THIS pair is like no other, they really look like jeans, and give you the "hugged" sensation.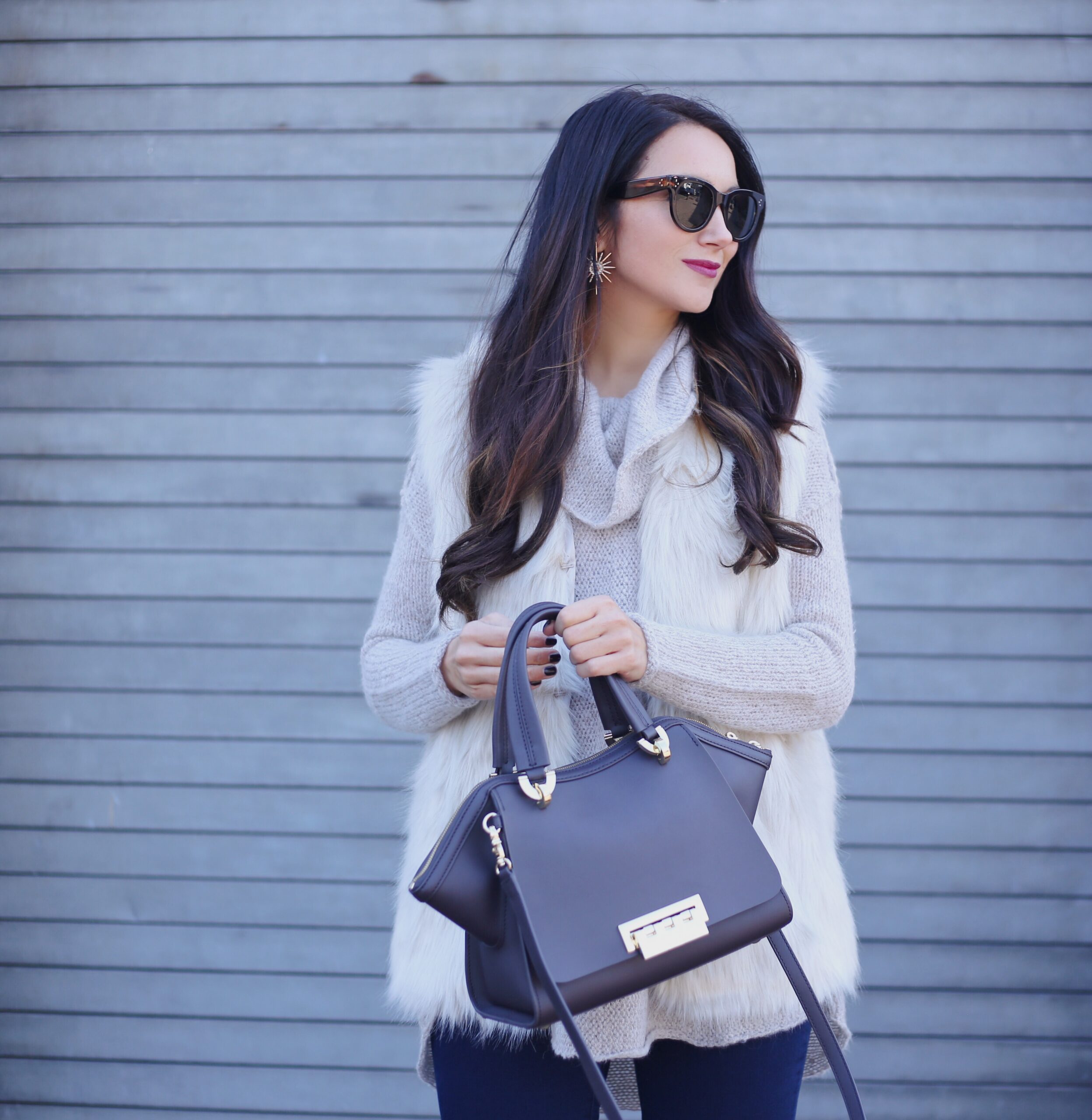 Other Knee High Boot options

Faux Fur Vest Options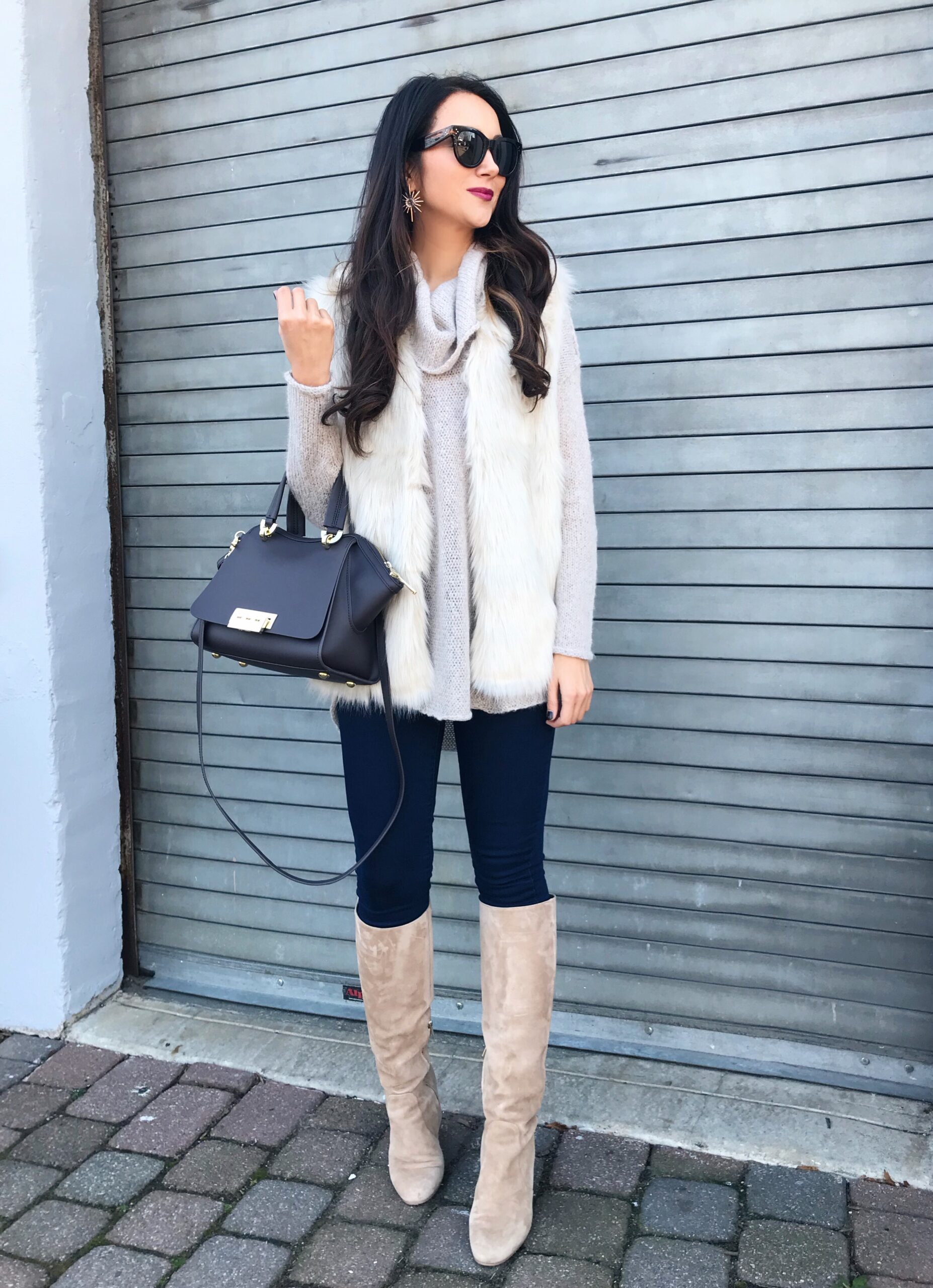 The cropped sweaters are so trendy this season, but with the cooler temperatures in NY, I layered THIS sweater with buttery soft turtleneck (under $40, in size Small). The beanie is currently on sale 33% OFF. It is fleece lined, which makes it so warm and cozy. It is also available in 3 other colors HERE. I have raved about THESE jeans before. They are very flattering and darker wash on inner thighs gives a slimming appearance.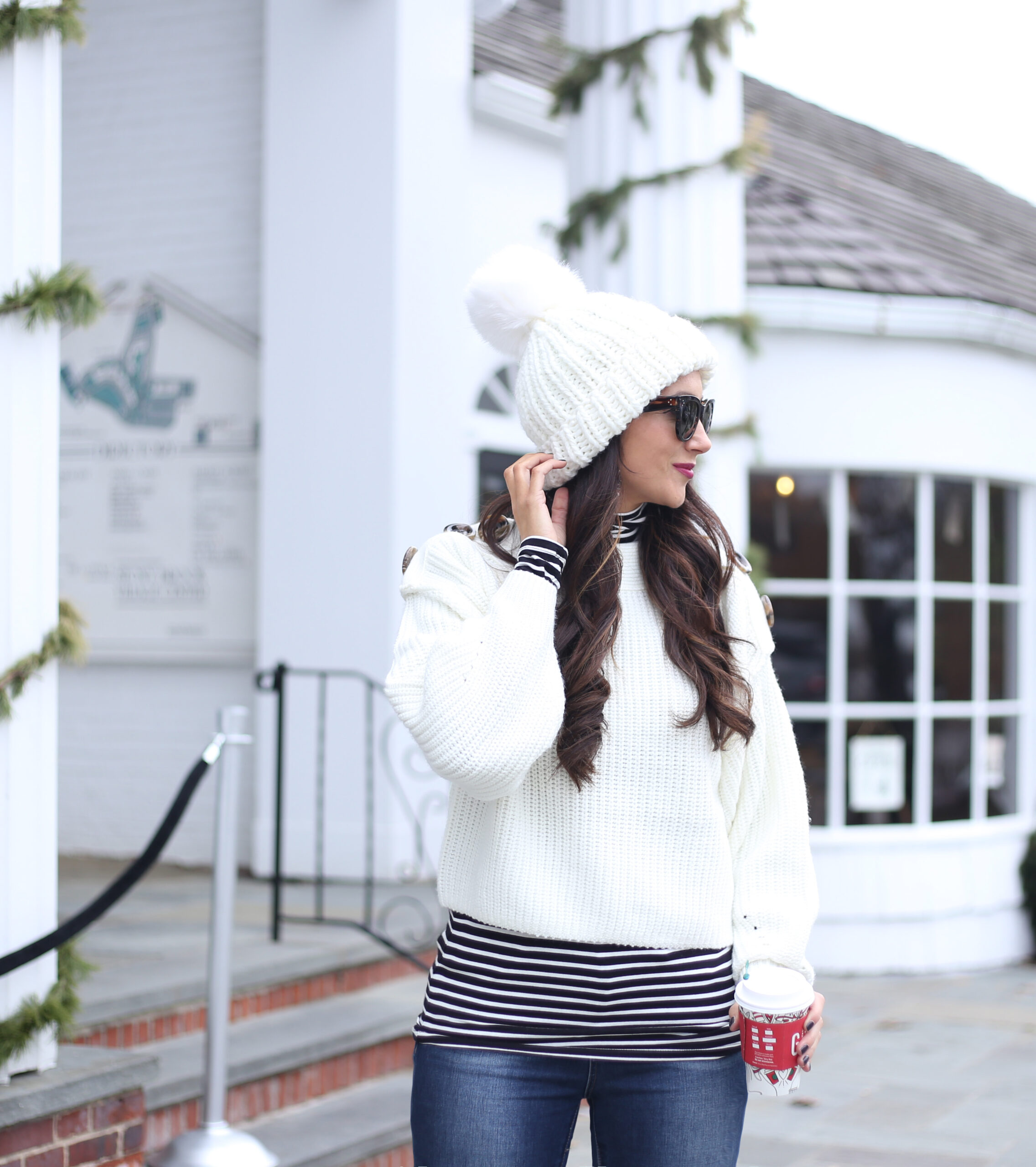 3 Must Have Boot Styles – Over The Knee Boots
Over the knee boots make another great option. If you tend to wear skinny jeans, leggings or even dresses, consider adding these to your wardrobe. Here are some of my favorites from Nordstrom. I bought THIS pair last year, and it's now on sale 40% OFF.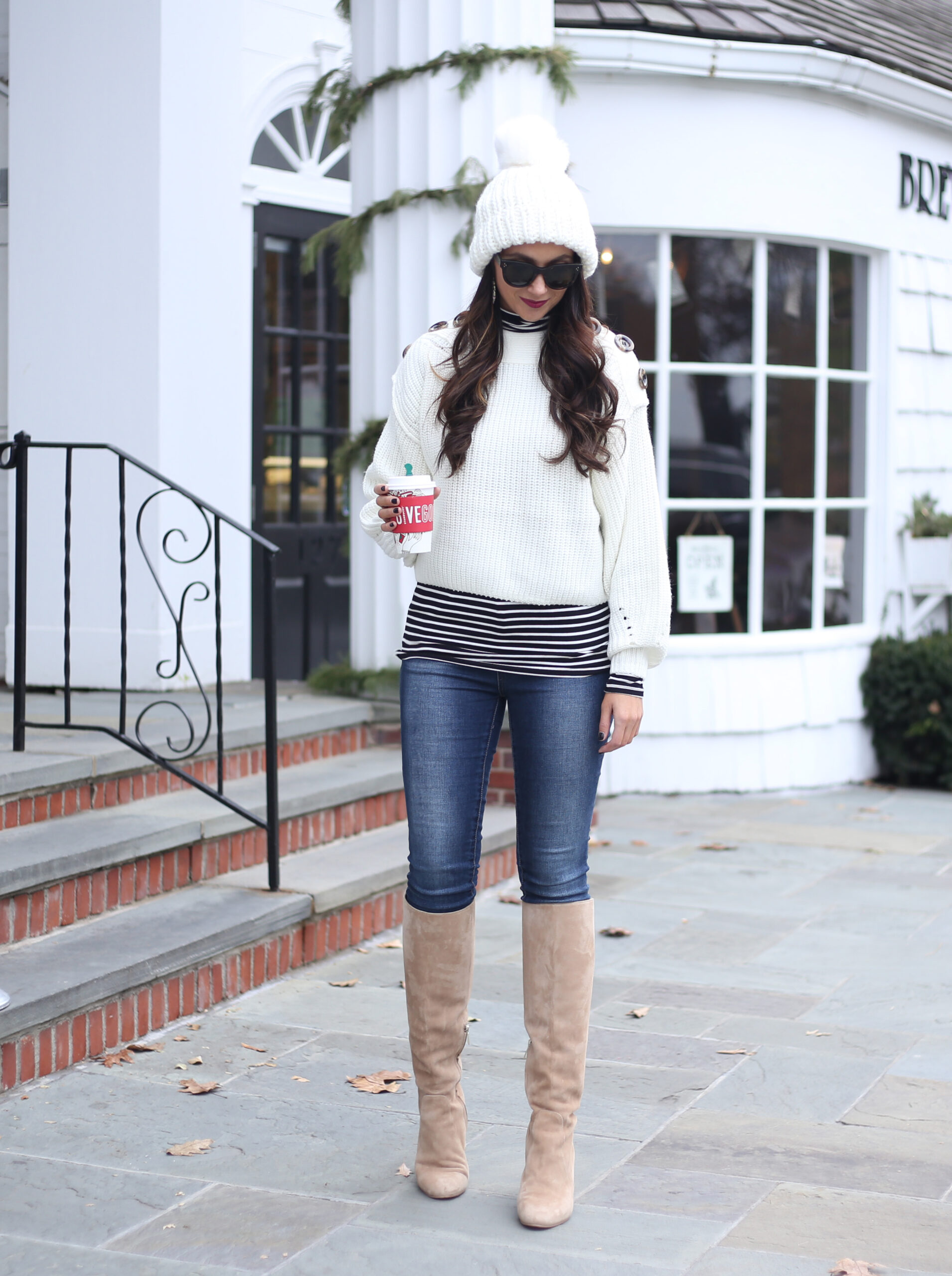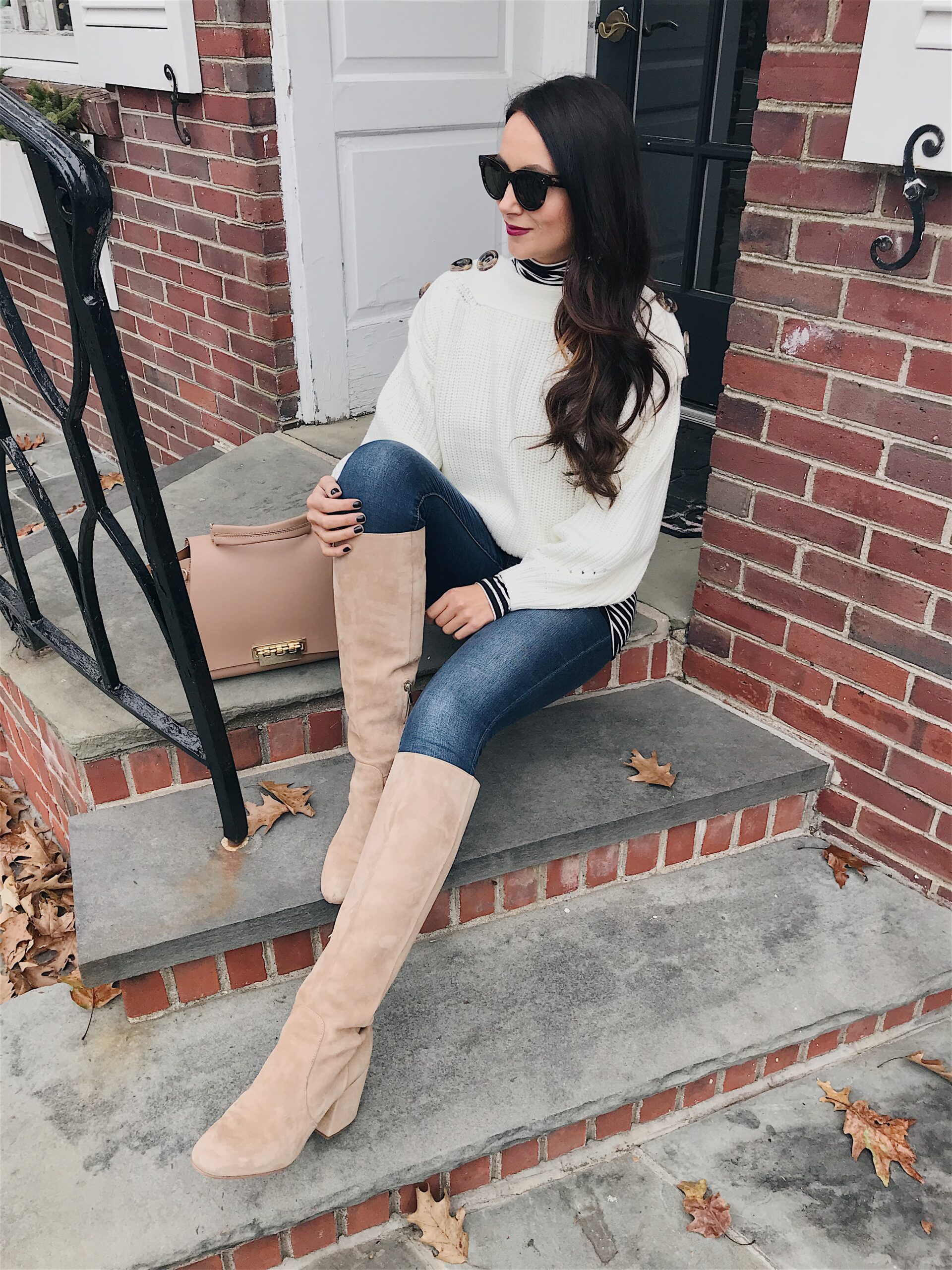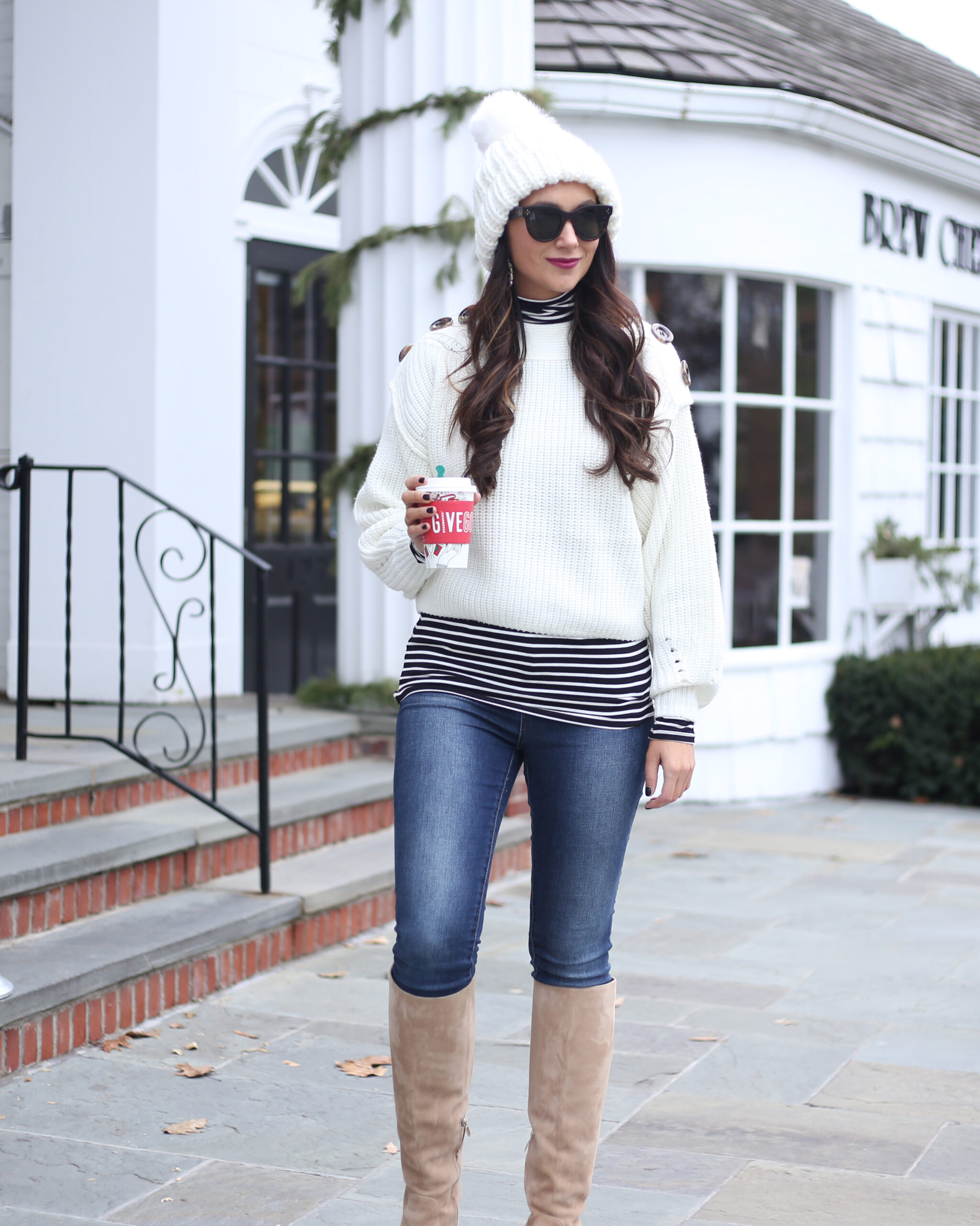 3 Must Have Boot Styles -Booties
Out of all the boot styles I own, I tend to reach for the ankle booties most frequently.  I start wearing them early fall, and you can totally wear these through the spring. THIS pair is my favorite this season. And check the options below as most of them are currently ON SALE!

Boots I just Ordered!

Which boot style is your favorite? If you're anything like me, you may just love them all.
Thank you so much for reading! And special THANK YOU to Nordstrom for sponsoring this post.
XO,
Anna