Hey girls! We are now officially in Spring and that means it's time for sandals, shorts and dresses. My hope is that this post inspires you and shows some different ways to style dresses for workwear, casual wear and any upcoming event you may have.
20 New Spring Dresses
Do you have any events or parties coming up? The next three dresses are absolutely gorgeous. This dress fits tts and I'm wearing size 0.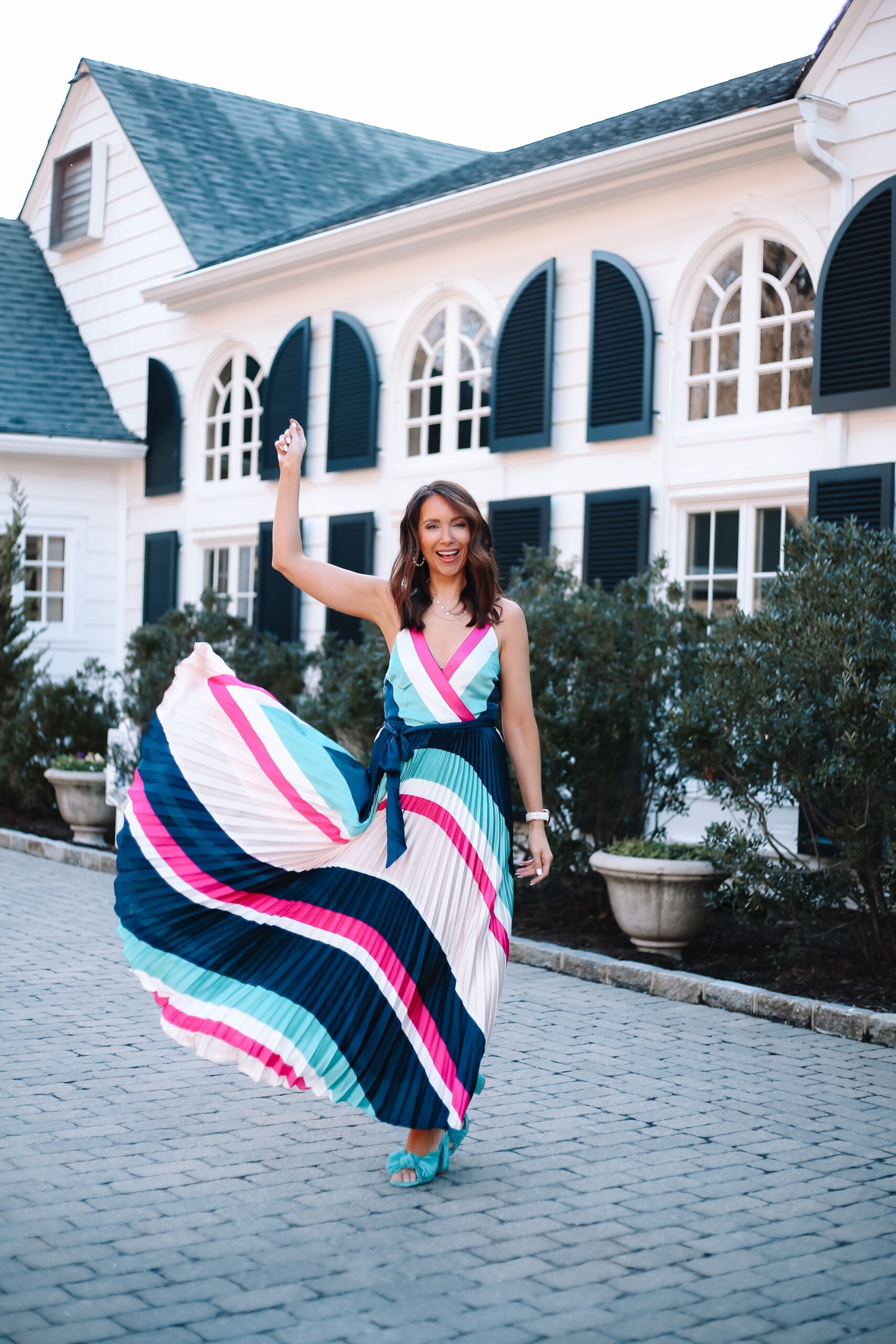 This is a true wrap dress. I'm wearing size 2.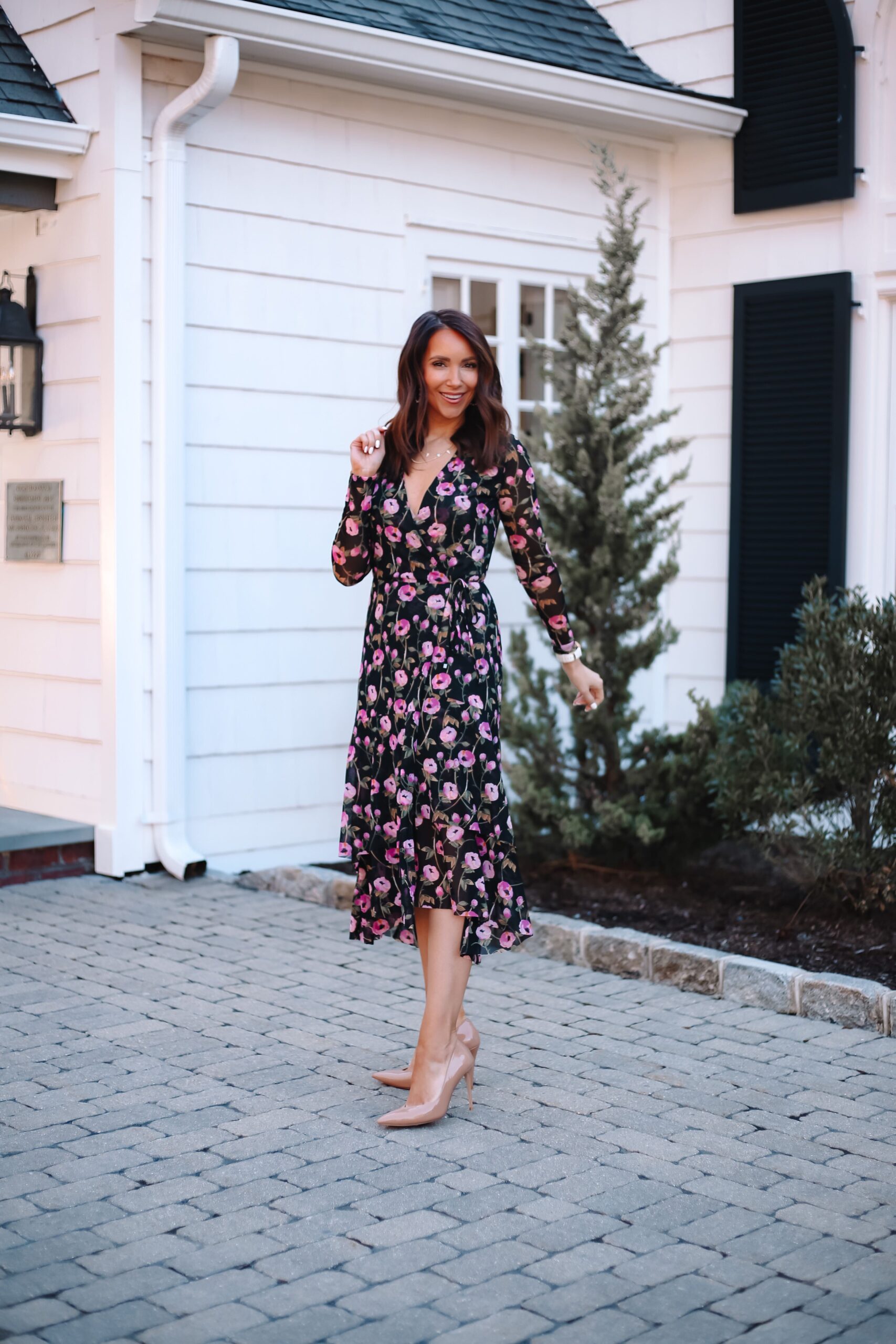 The color of this dress is absolutely gorgeous and I love the shoes! So fun and comfortable. Wearing 2 in dress, shoes fit tts.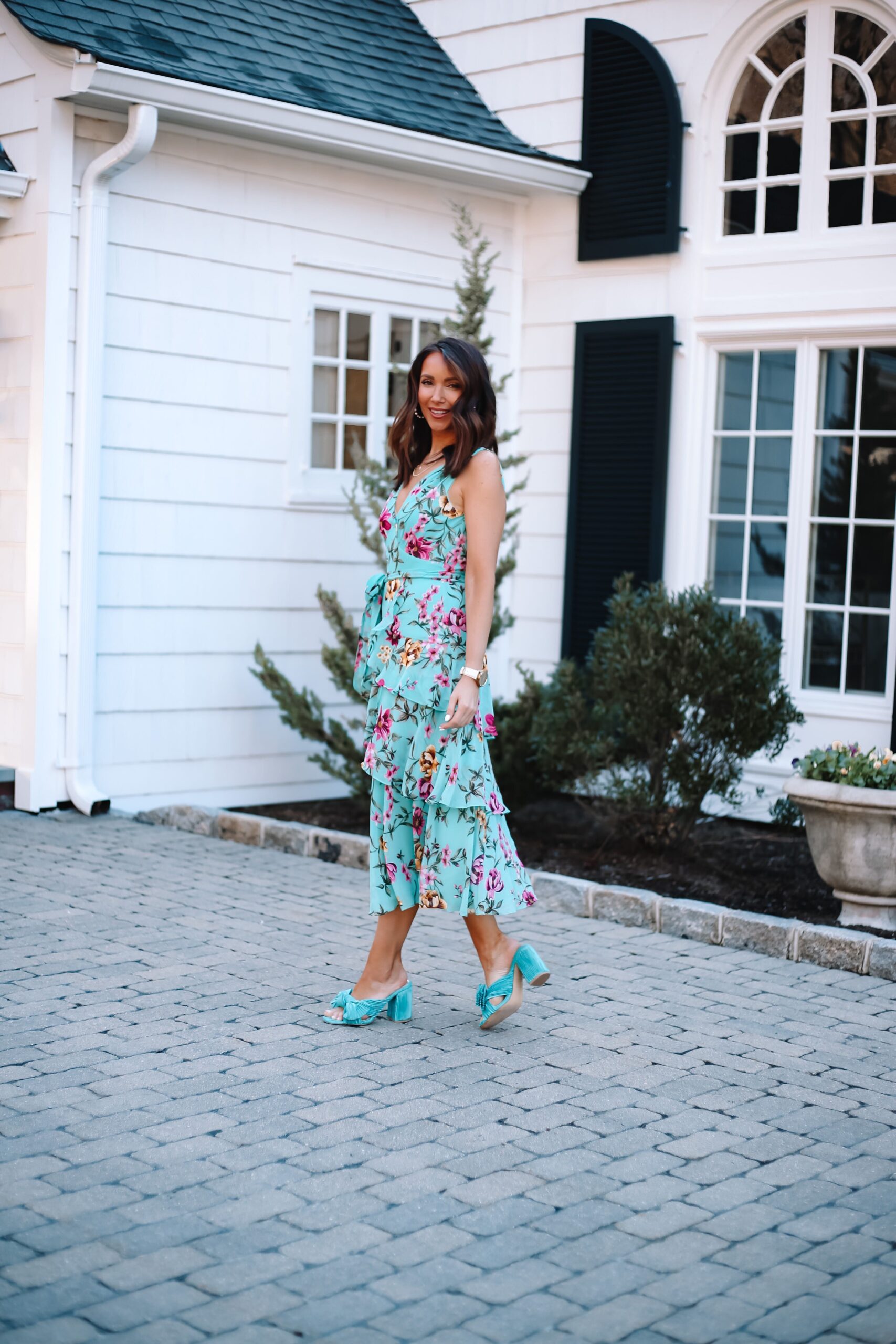 1, 2 or 3? I love this dress because of how versatile and flattering it is. Not only would it work well for any spring event you might be attending but you could wear it casually with sneakers or sandals. Fits tts, I'm wearing xs.
1. SANDALS
2: MOTO JACKET // BELT // SNEAKERS
3: HAT // BAG // SANDAL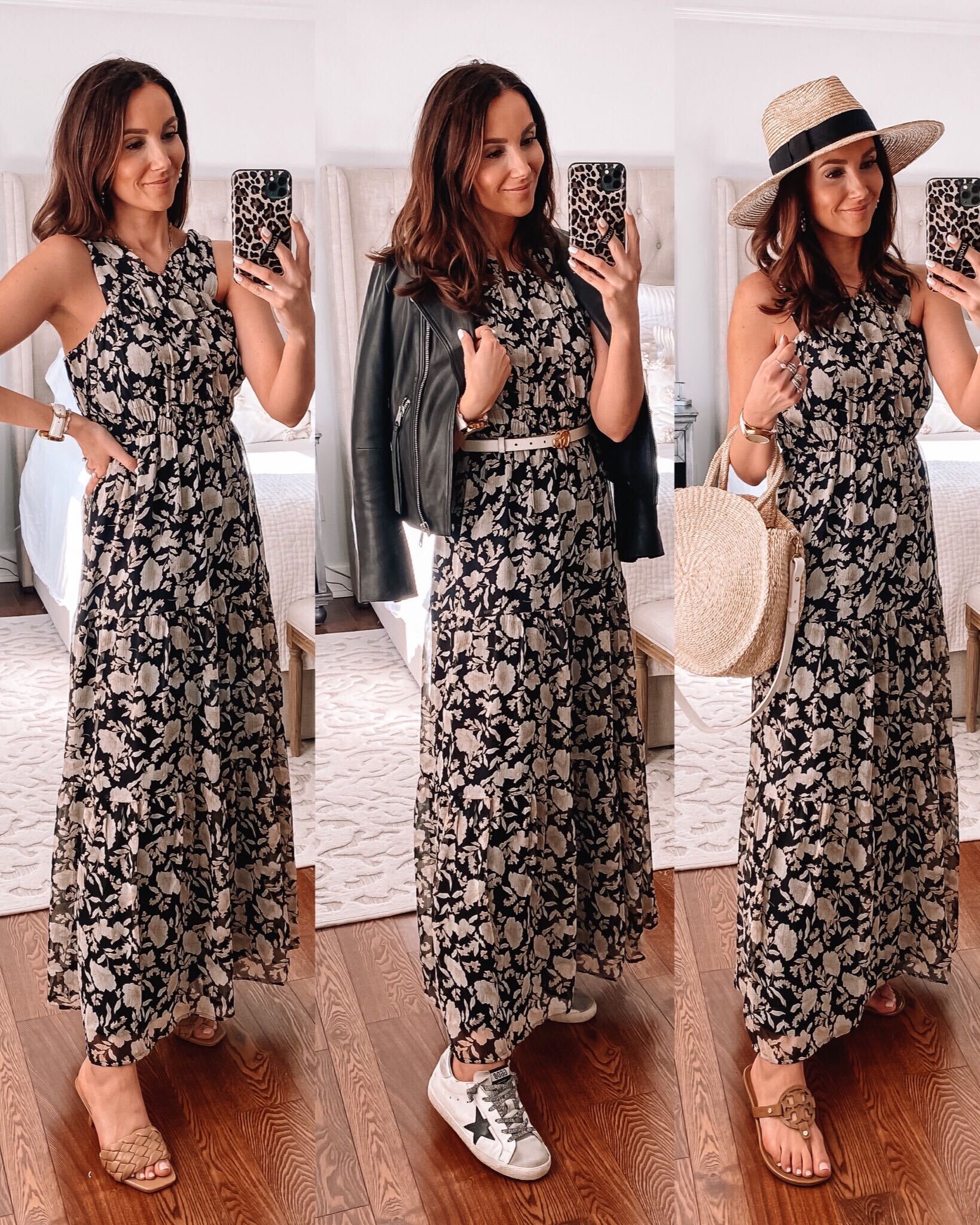 How cute are the ruffles on this dress? I'm wearing size small.
SANDALS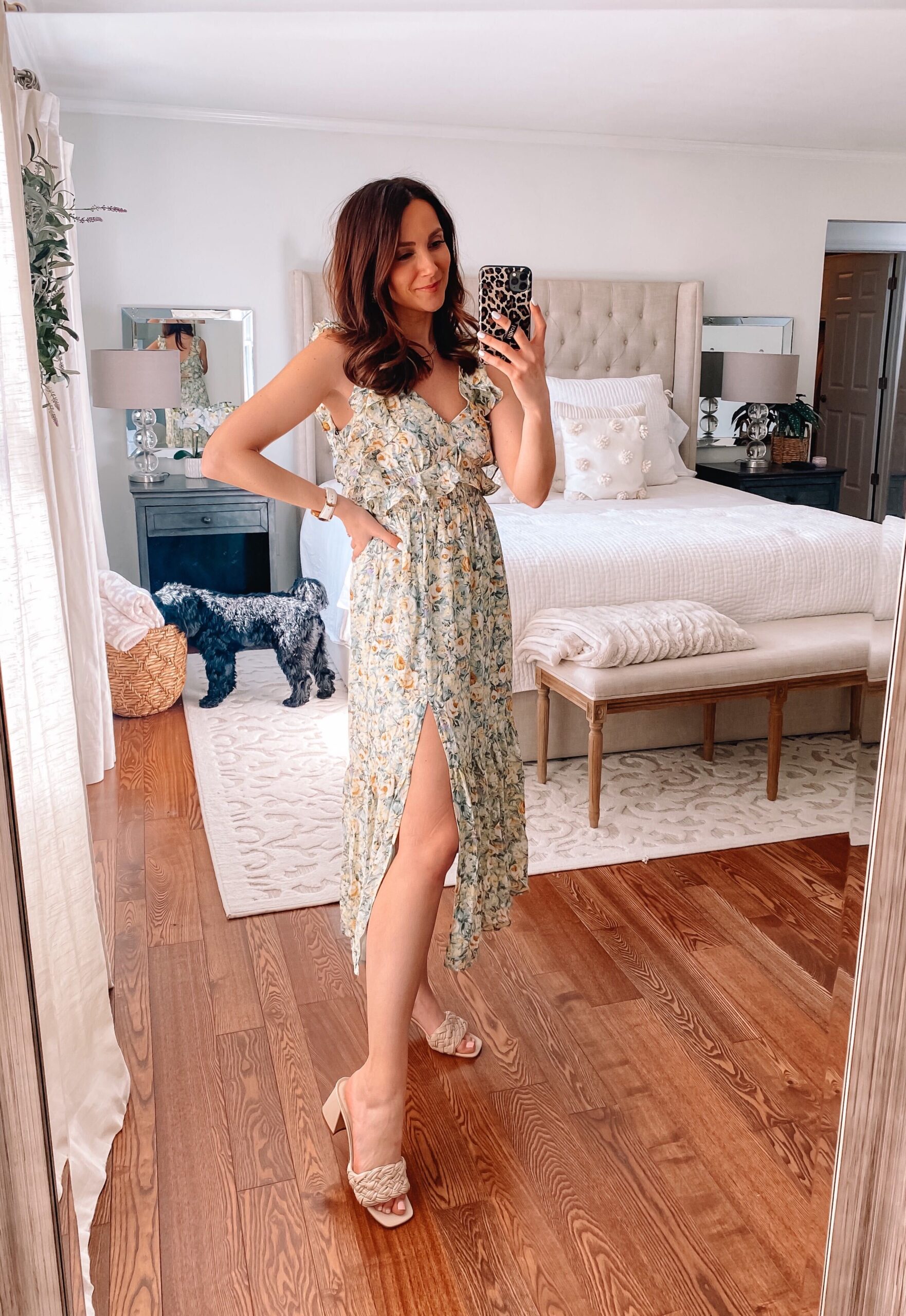 This dress is absolutely stunning! It's a true wrap dress and fits tts. I'm wearing size small.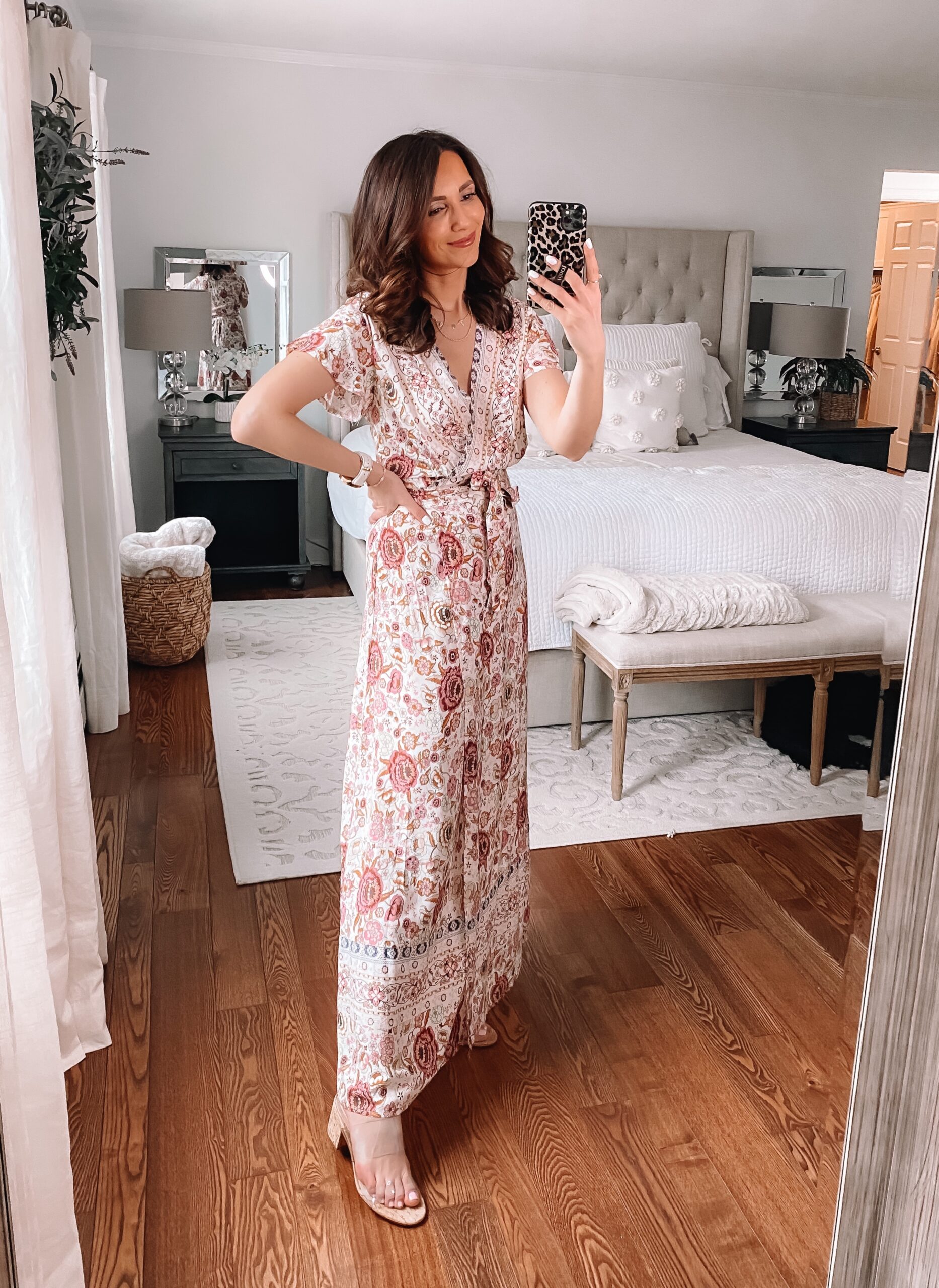 This dress is so pretty and flattering. It has a cinched waist and is lined. I'm wearing size small.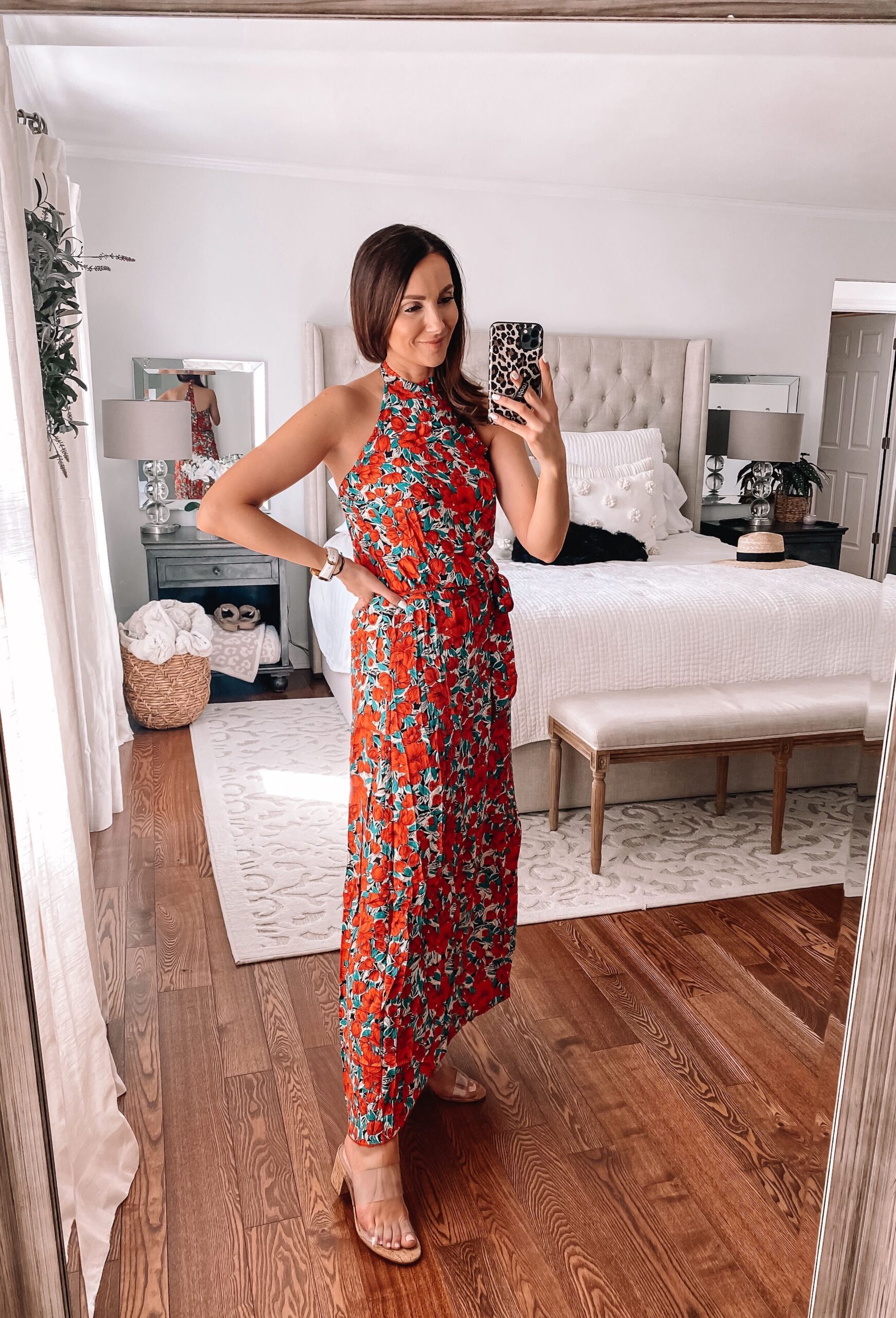 Everyone needs a LBD, right? This dress has great length and the neckline is so flattering. Unfortunately, it is selling out fast but if it's available in your size I highly recommend snagging it. I'm wearing xs.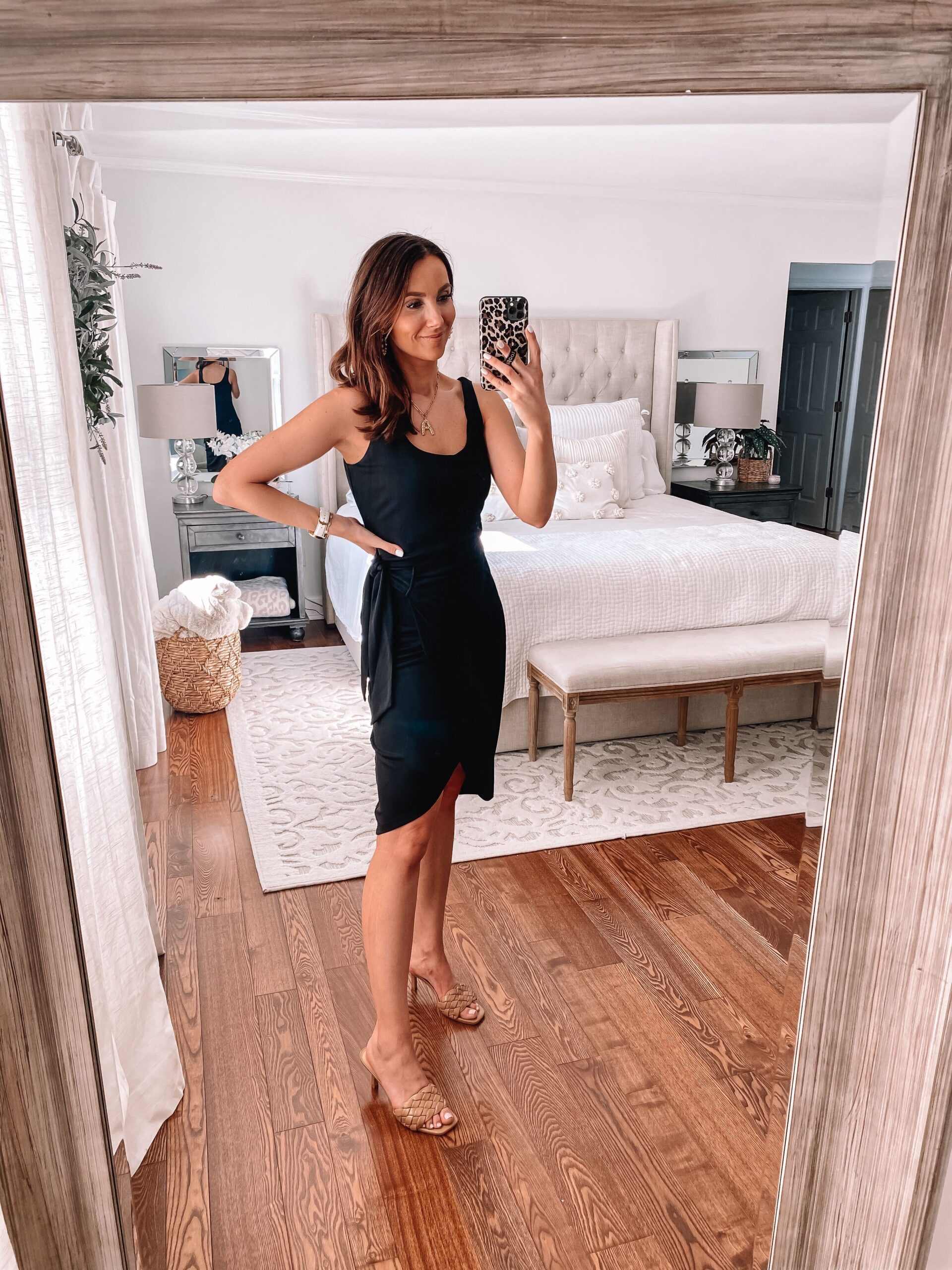 If you're looking for a white dress, this one is absolutely gorgeous. The detailing is so pretty. I am wearing size small but recommend sizing up for length. I'm 5'7 for height reference.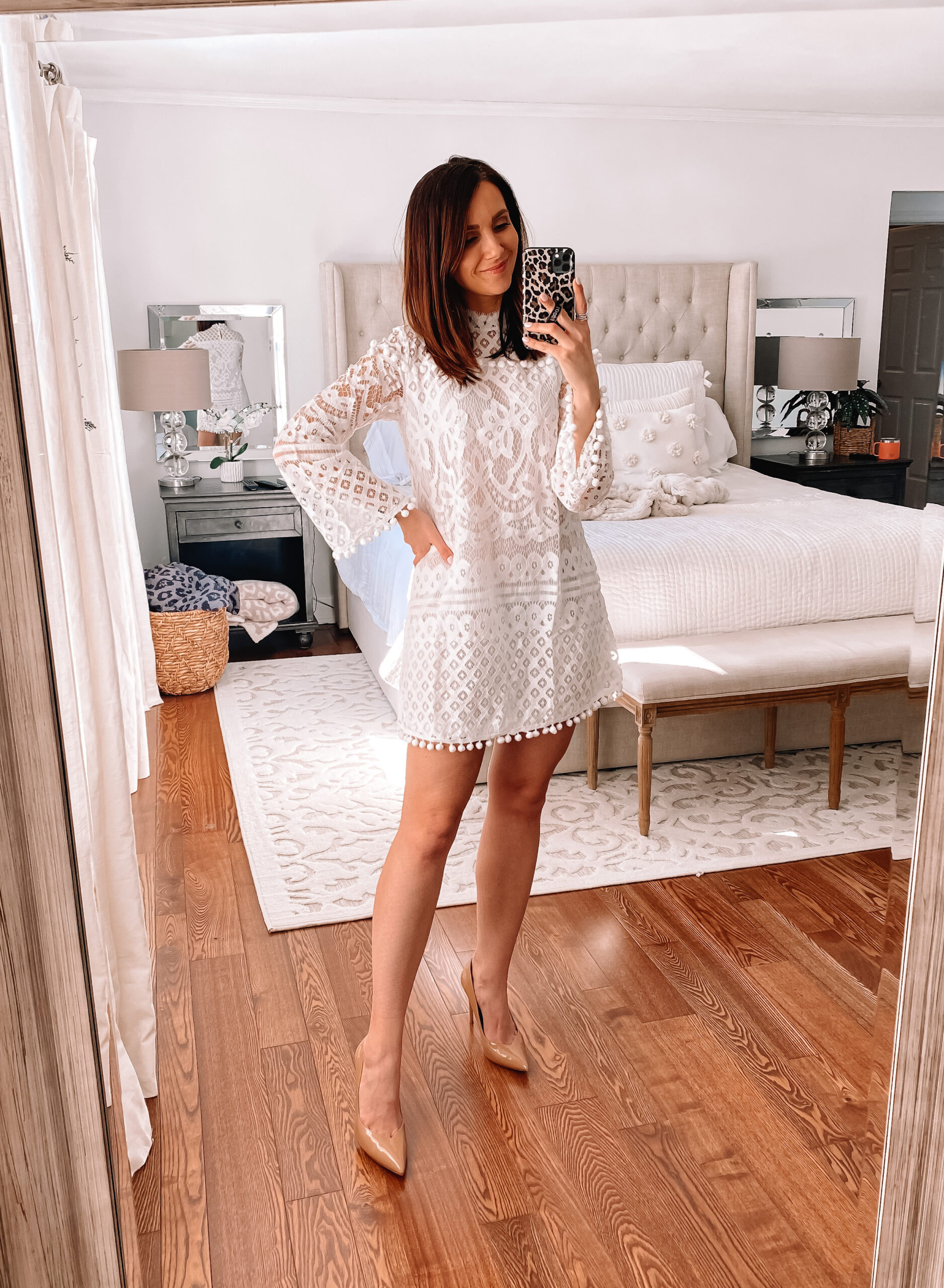 This blue dress is a gorgeous Amazon find and I love the feminine ruffle detailing. The length is really good as well, I'm 5'7 for reference. Wearing size small.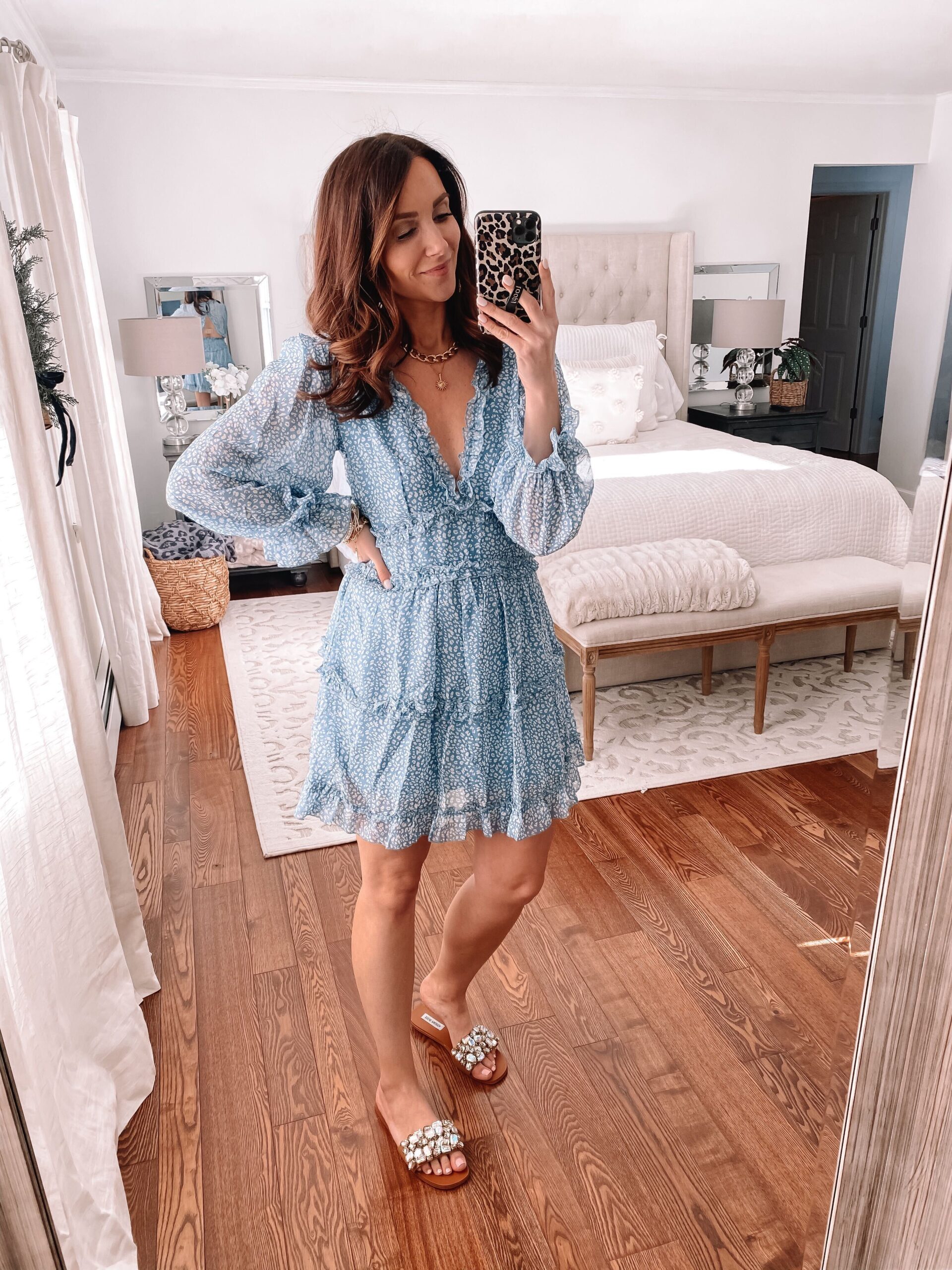 Who else loves leopard? This super cute dress. fits tts and is so comfortable. I'm wearing size small.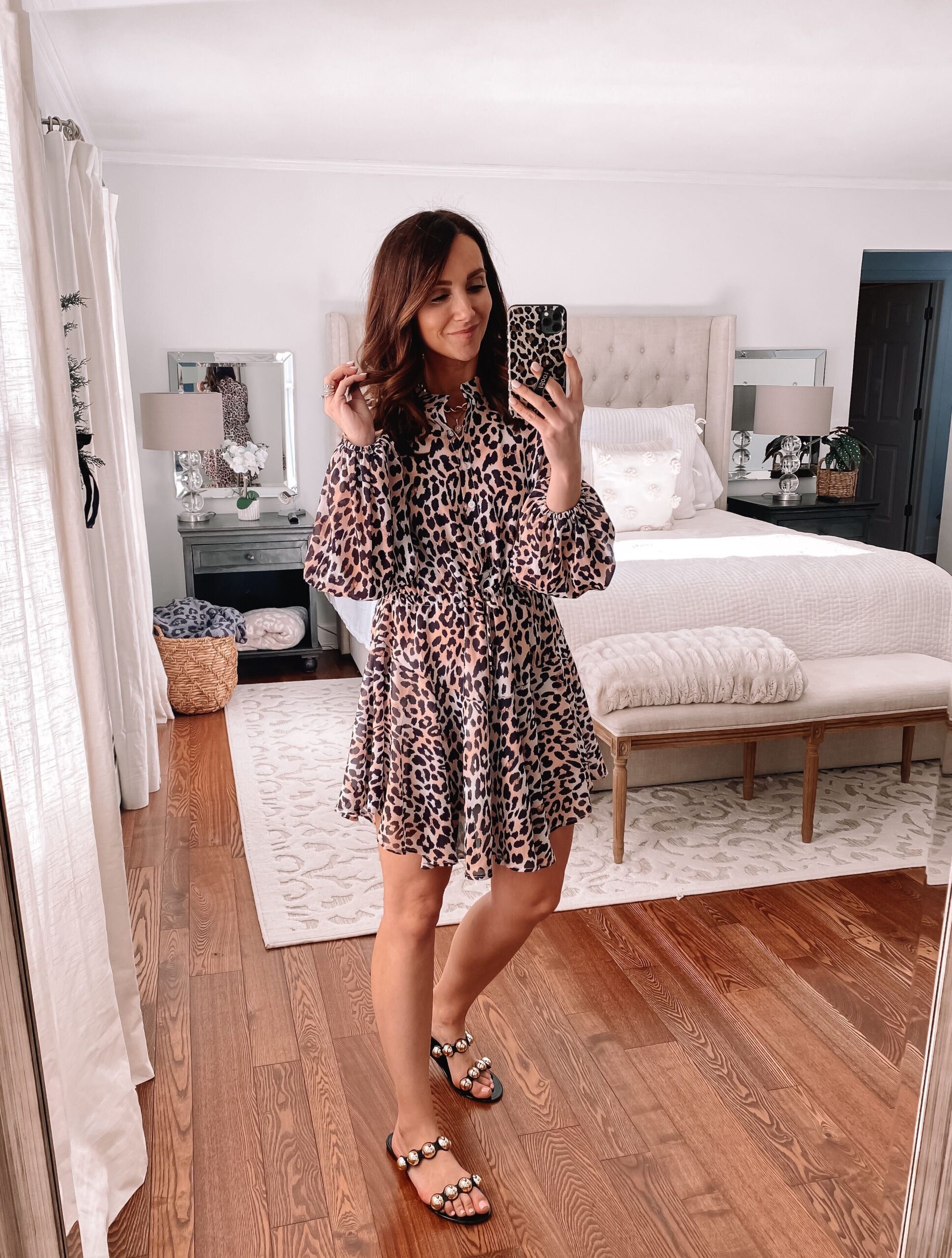 This is the same dress as the one above only in the floral print. It's so gorgeous, lined and would also make a great workwear option. Wearing size small.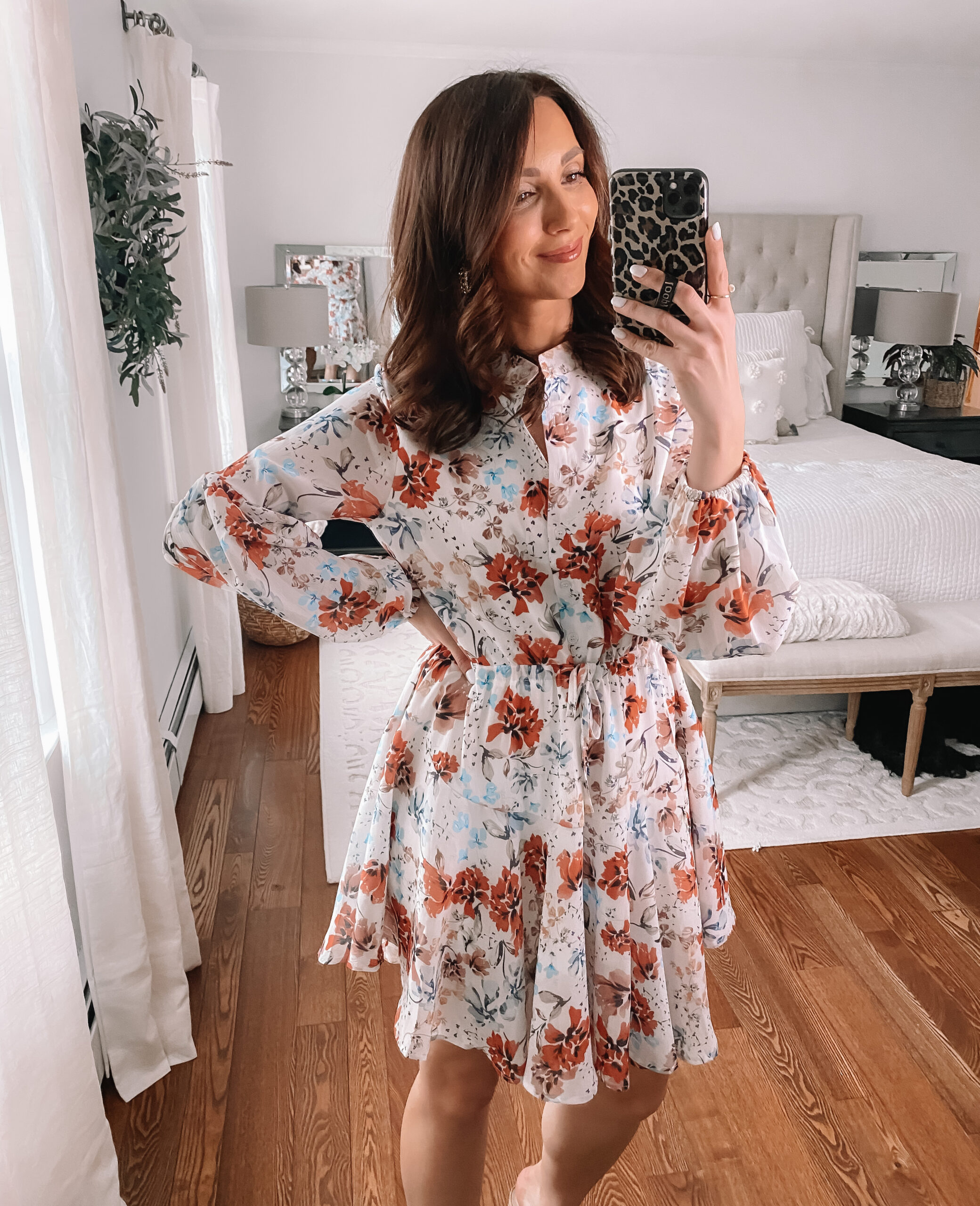 This dress is one of my all time favorites and I've had it for years. Dress it up or wear casually, it's very versatile. I'm wearing xs and you can grab it on sale, 30% off.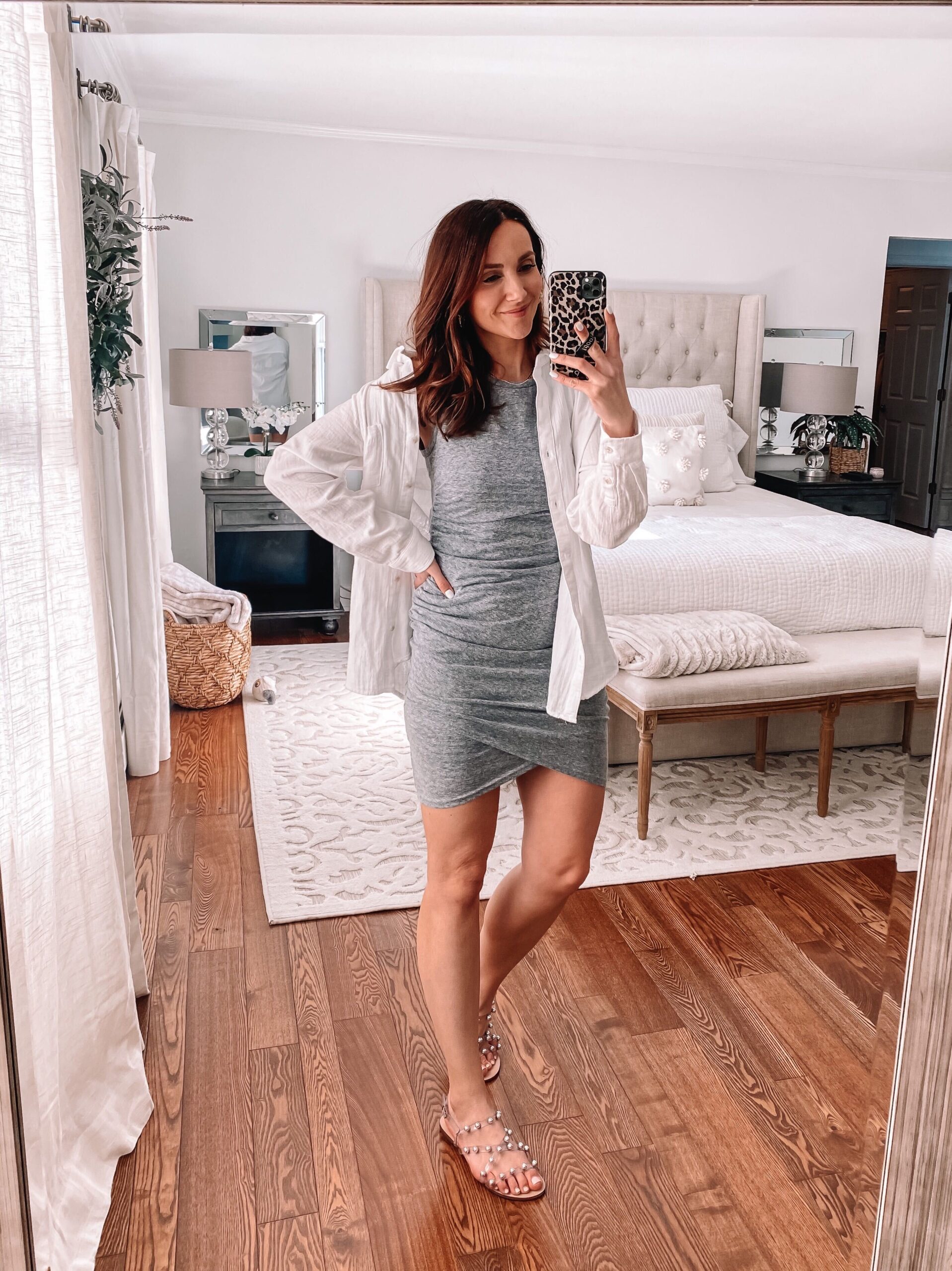 This dress is the Express version of the ever so popular ruched dress from Nordstrom that is pictured above. This one has more ruching and the fabric is a little thicker. The fabric is buttery soft and it's the same material as the jogger set I own. I'm wearing small.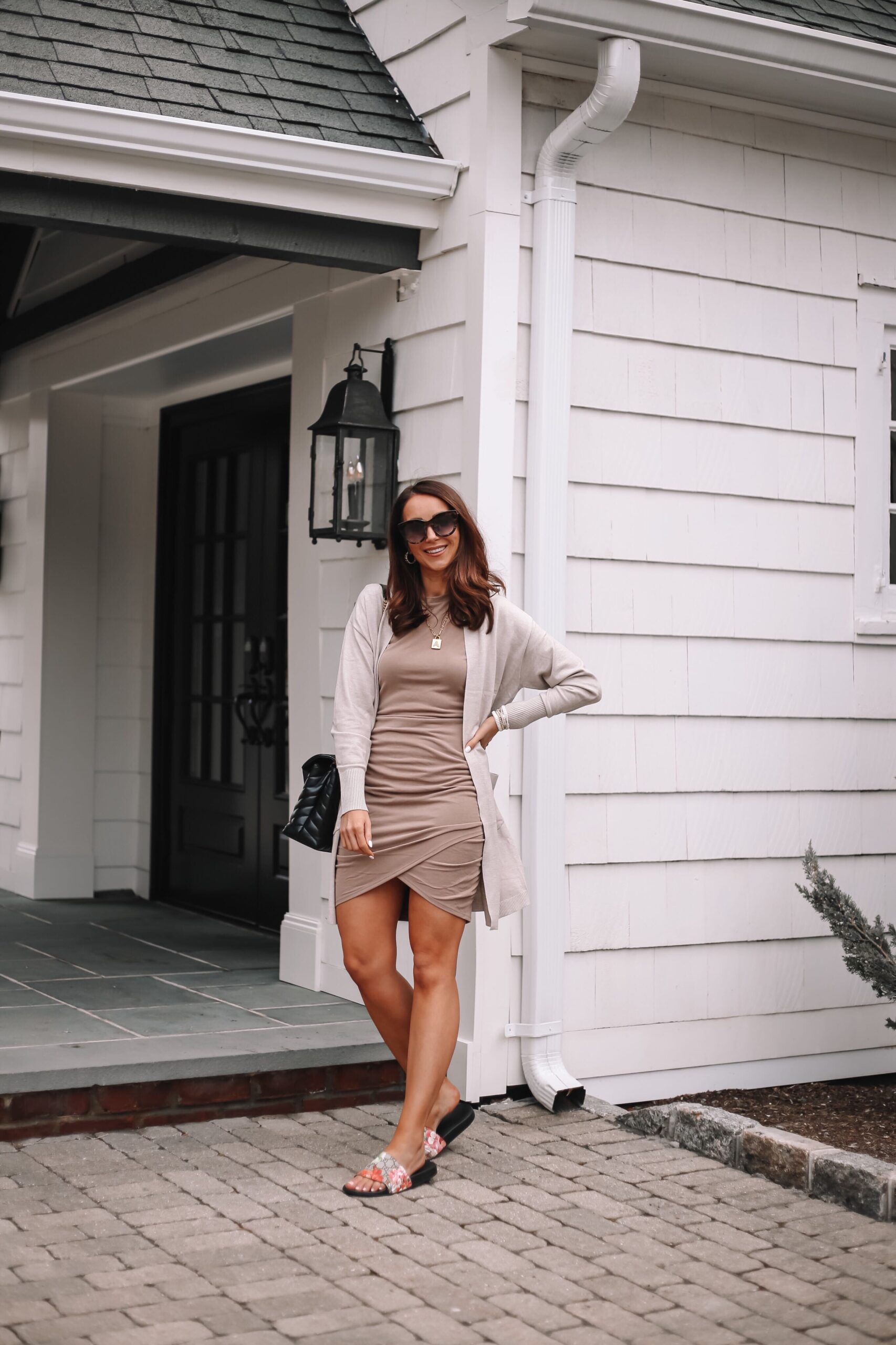 Another ruched dress option. I'm wearing a medium because I was worried about the length but, I think small would fit better. You can adjust the ruching with the ties and the fabric is not see through.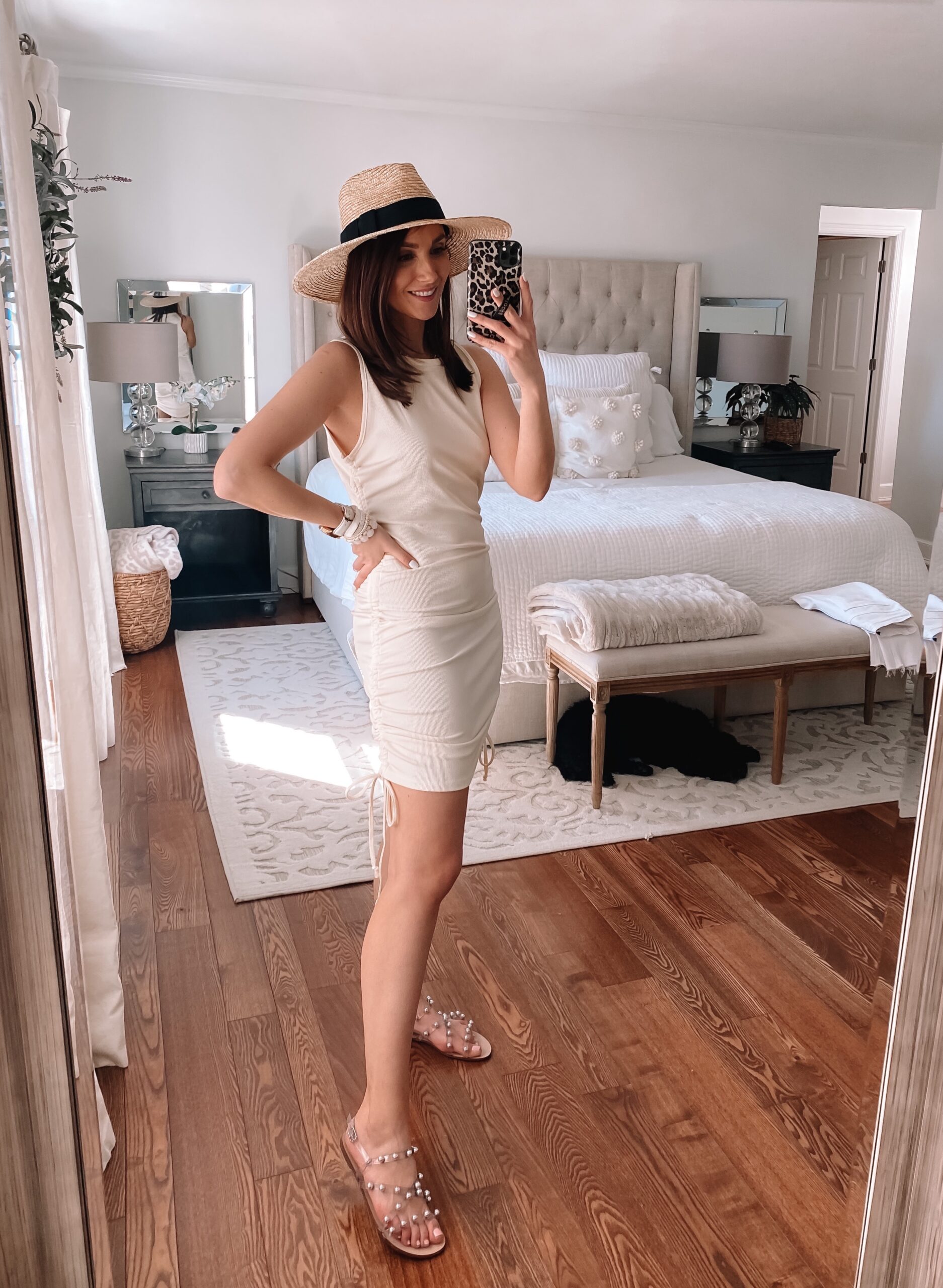 This dress is a great transitional piece into the warmer weather. You could dress it up or style casually. I am wearing size small and it does fit tts.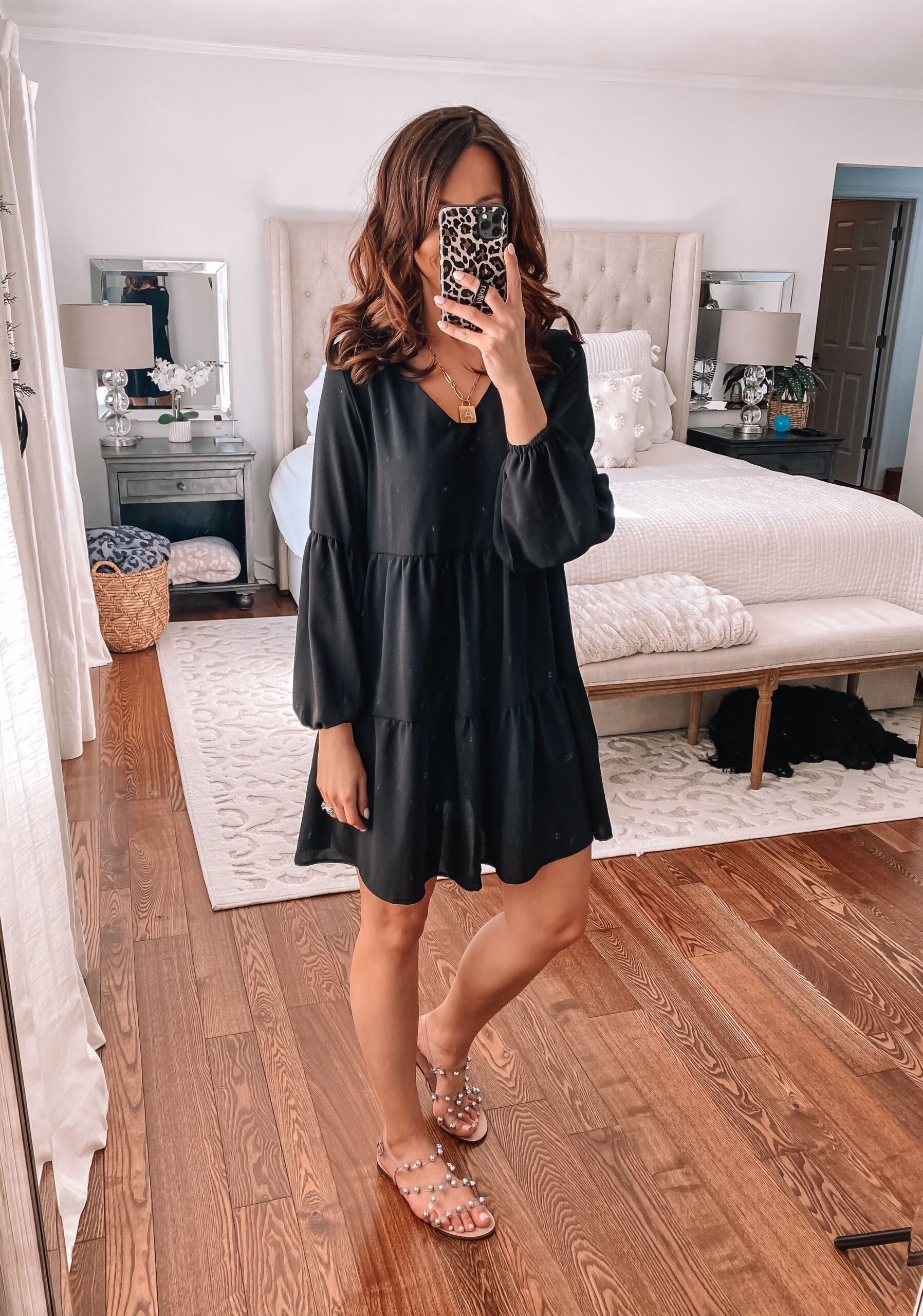 Not only is this dress so flattering, it's very comfortable. I'm wearing size small.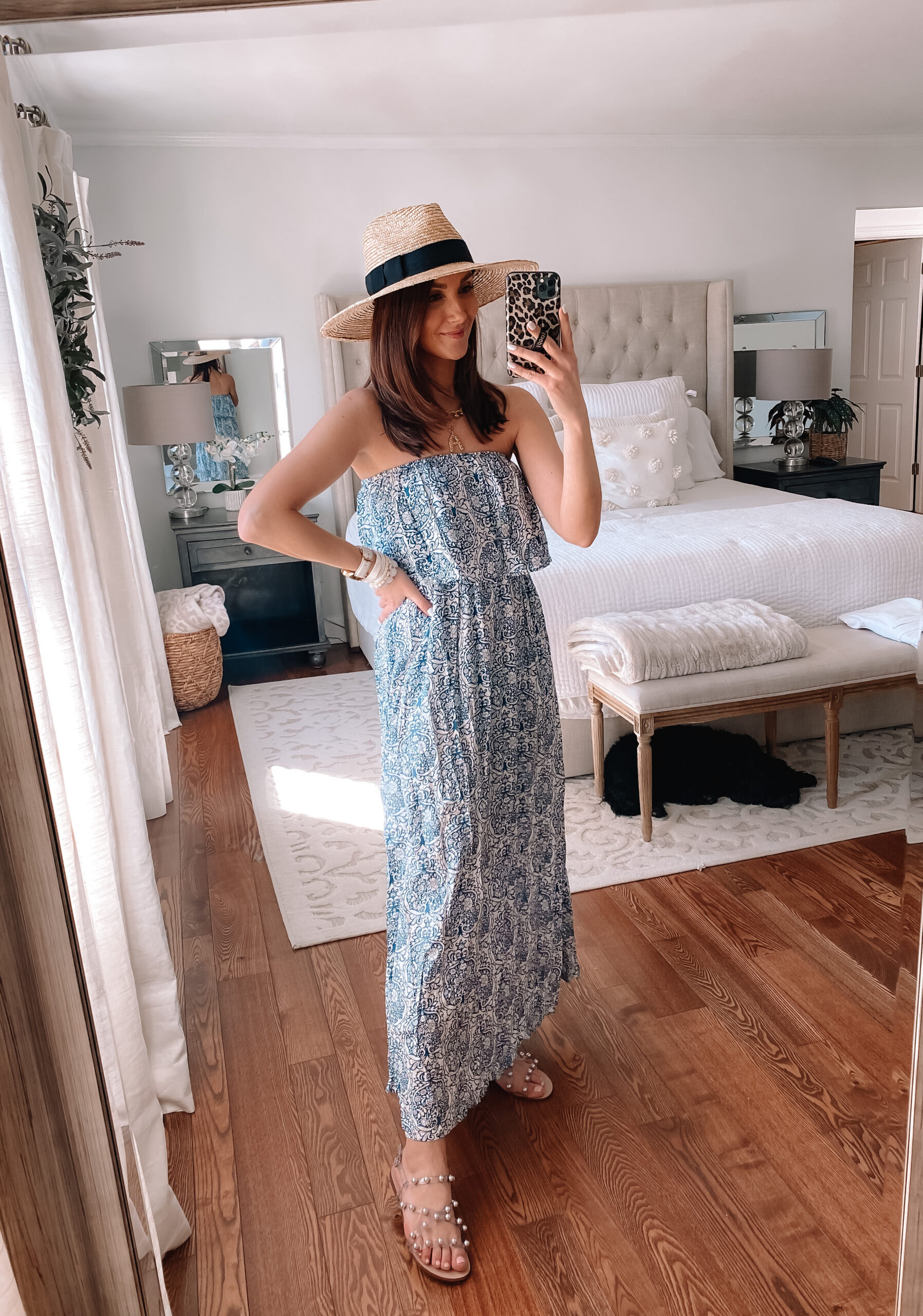 Whenever dresses have pockets, they're an instant win in my book. I love the colorway of this dress. I'm wearing size small.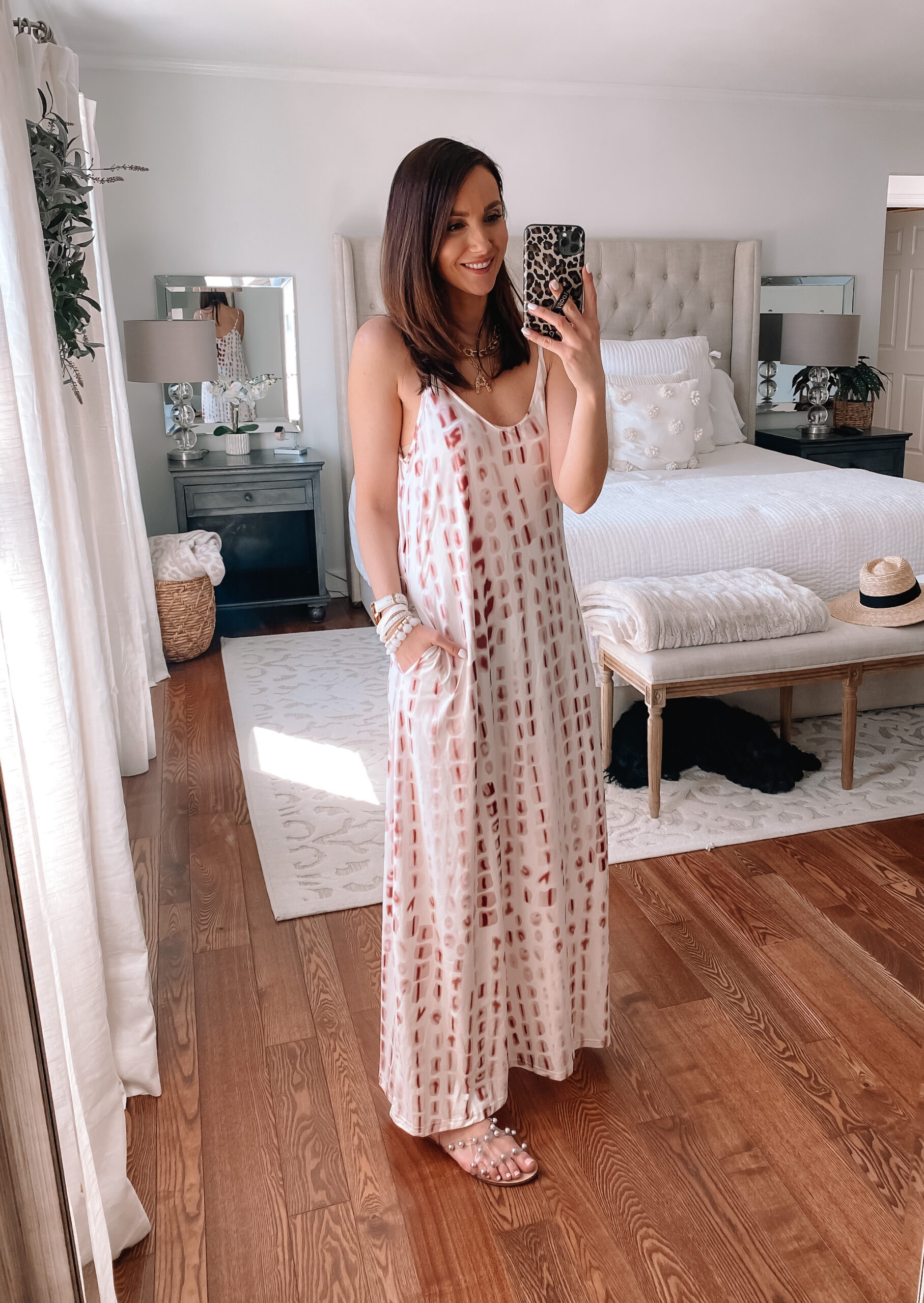 Athleisure style is my favorite trend. This dress is super cute and comfortable. I love it with sneakers.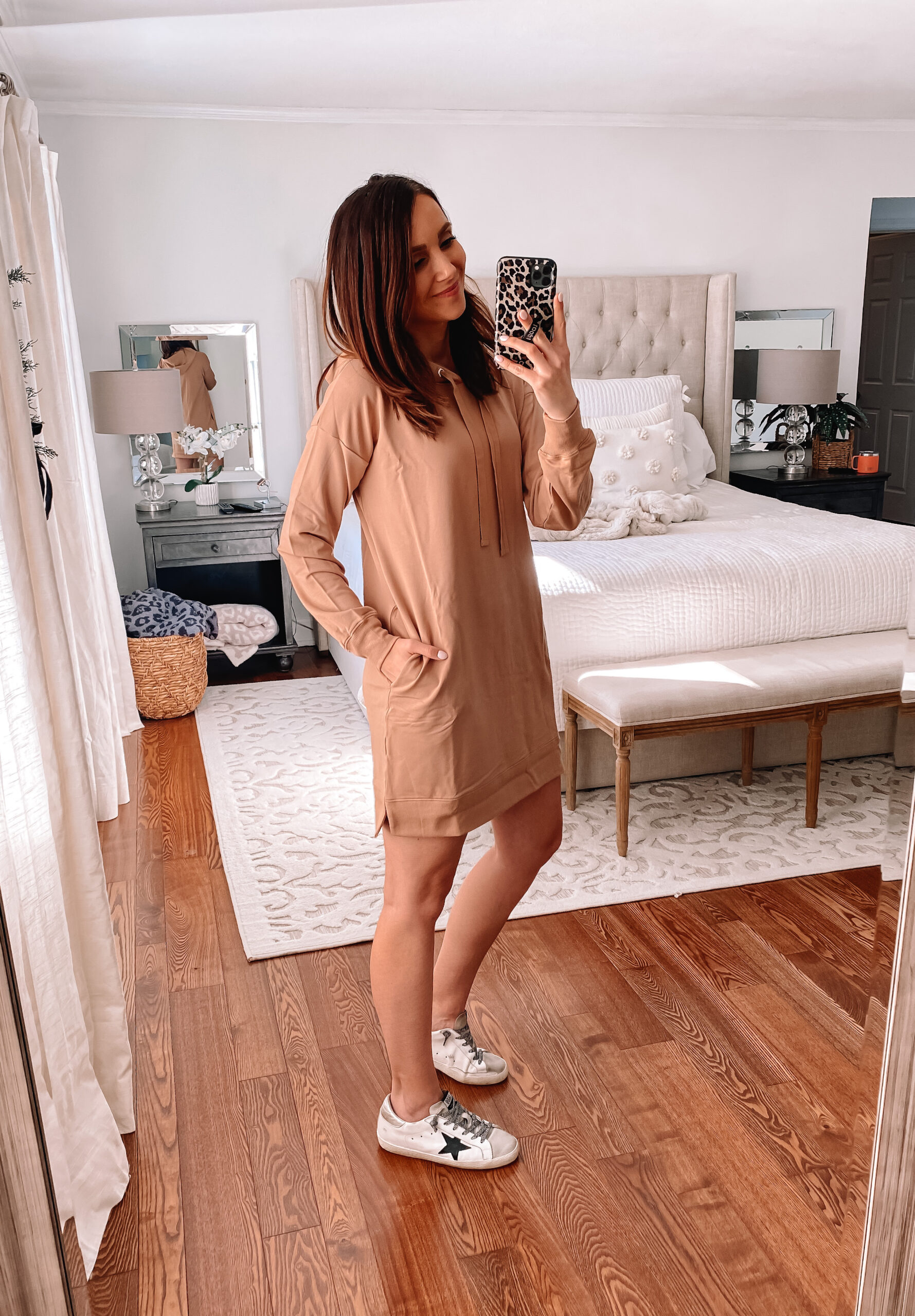 Super cute floral dress just in time for spring! It's flowy, strapless and an Amazon find. Wearing size small.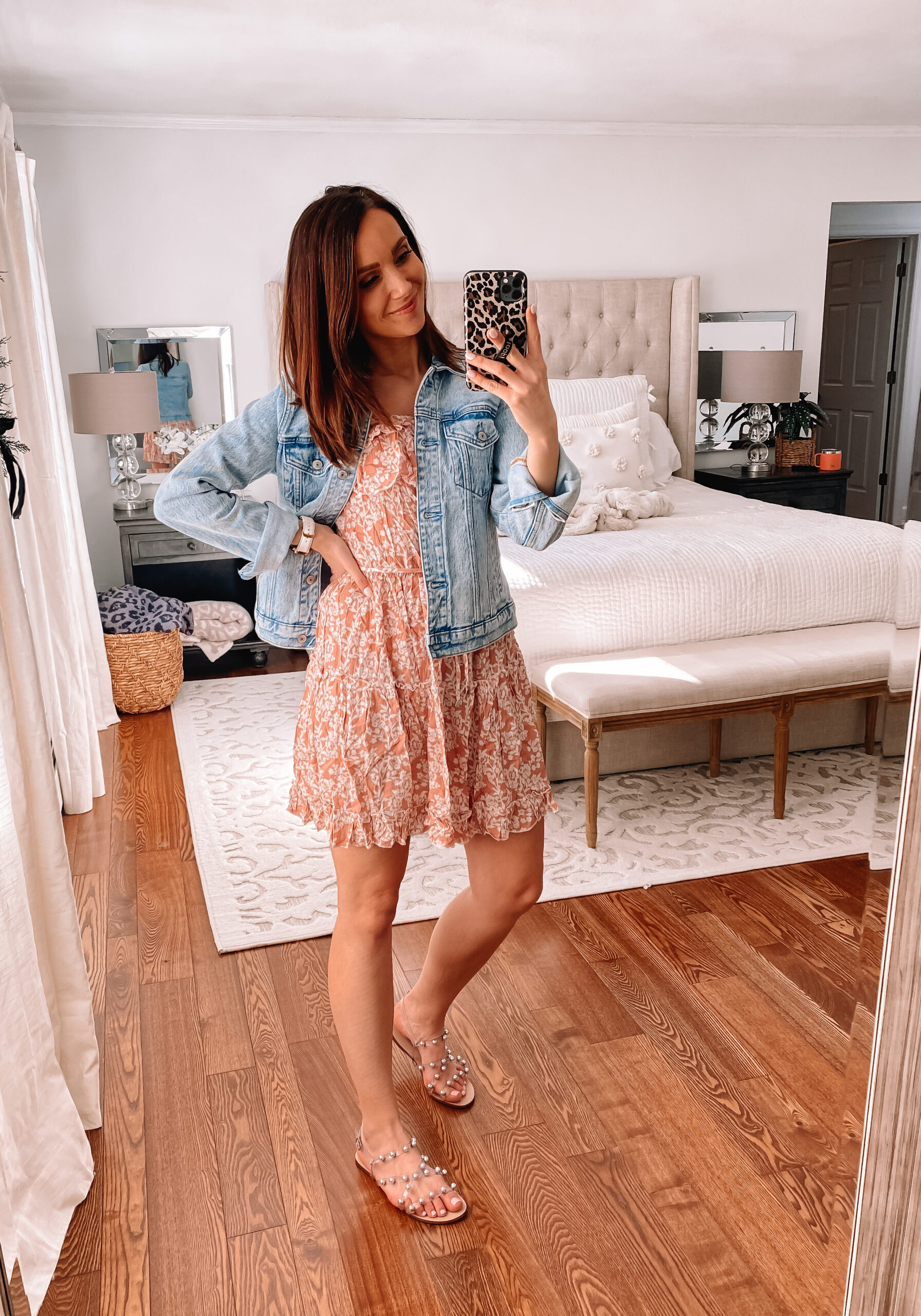 Thank you so much for visiting Blushing Rose Style.