Early Access Nordstrom Anniversary Sale 2018
The day is finally here friends. The famous Nordstrom Anniversary Sale Day 1 – Early Access for card holders. I was able to do some early shopping yesterday. To be honest with you, my local Nordstrom had amazing selection, and the gals working there are super helpful. But there is so much more available online (styles, sizes and color options), so I still have some shopping to do. When it comes to this particular sale I stock up on fall and winter basics. I'm sharing my favorites from the dressing room.
I have also created a category tab at the top of the page "NSALE". It has several categories like shoes, tops, jackets, jeans, beauty, etc. I will be updating these daily so make sure to check in frequently or bookmark the page for reference.
7/15 update
Grabbed this jacket in both colors camo and green beetle. I will only keep one of them, and I am leaning towards keeping the camo one. But I love them both! Wearing XS, slim silhouette and great length.
Jeans. I never splurge on designer denim. But I have heard so many great things about these boyfriend jeans, and sadly they live up to the hype. I say sadly, because of the price tag. It is more than what I would typically spend on denim, but I just love the way they fit my body. They're soft and stretchy. I got these in my regular size (27).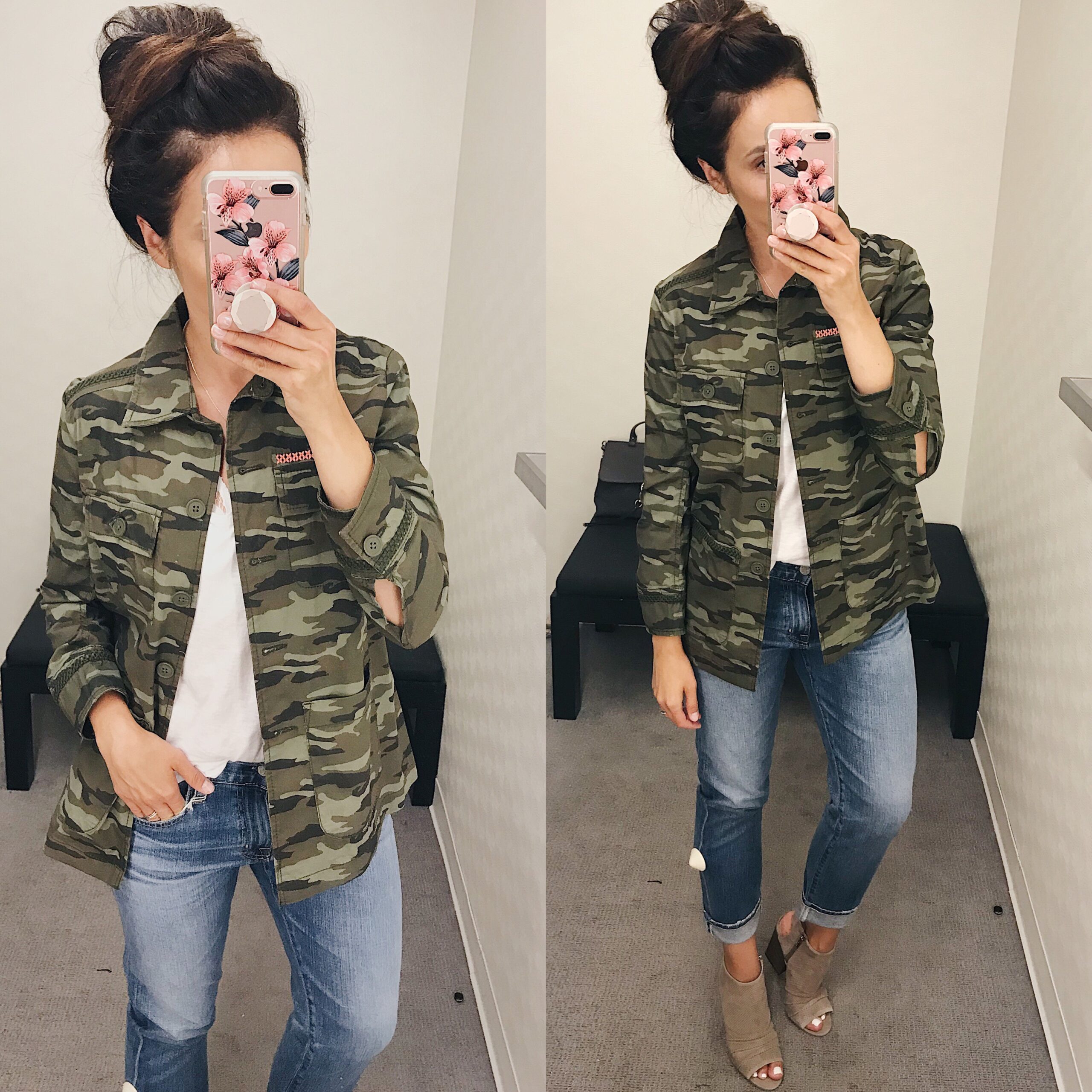 This cardigan is one item I have been dreaming about since last year's anniversary sale. It is oversized and fits almost like a coat (coat + cardigan = coatigan). It is 100% cashmere and so luxurious. If it's within your budget, go for it! It's so amazing. Wearing XS /S.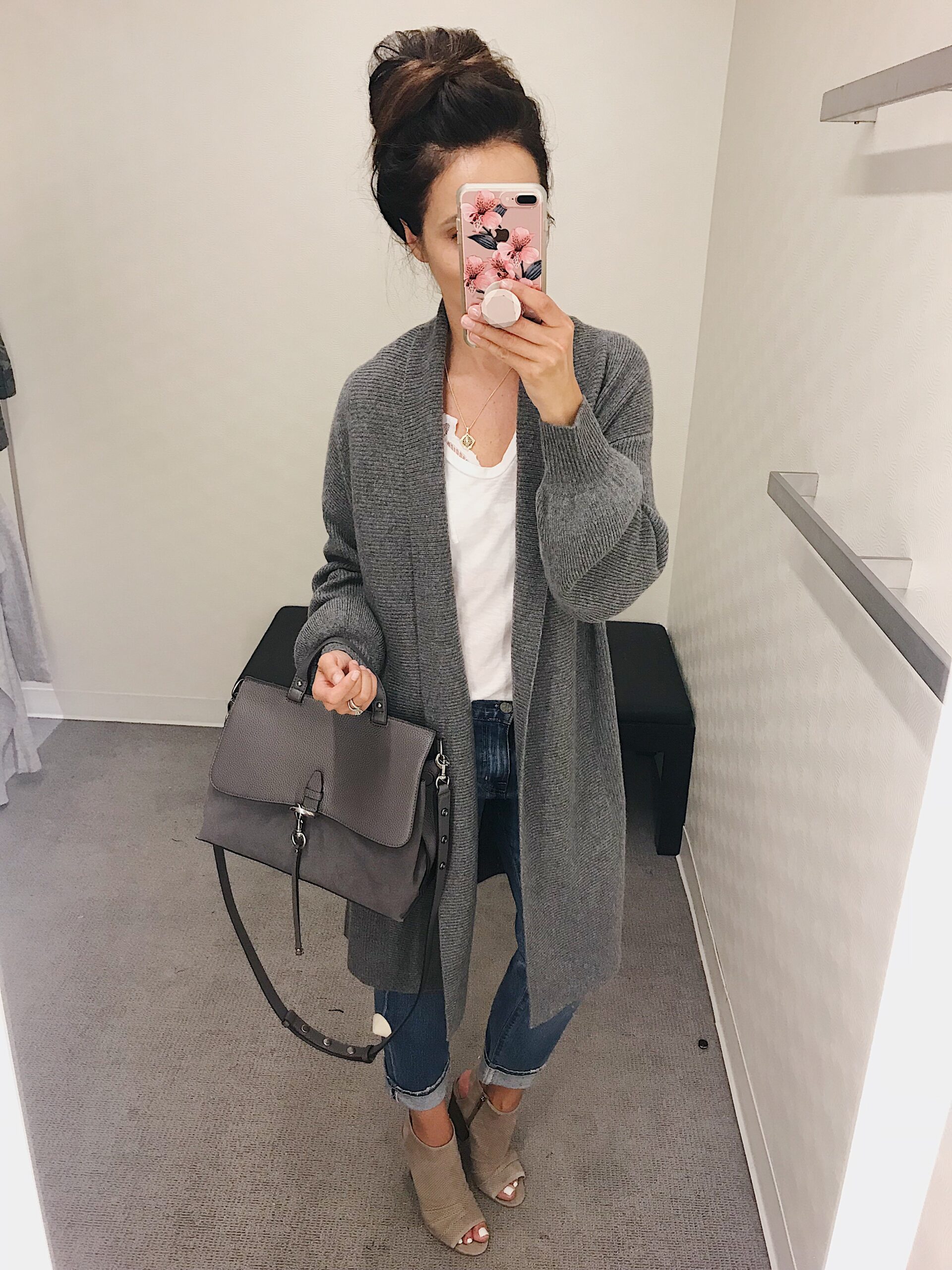 Ok… white top in XS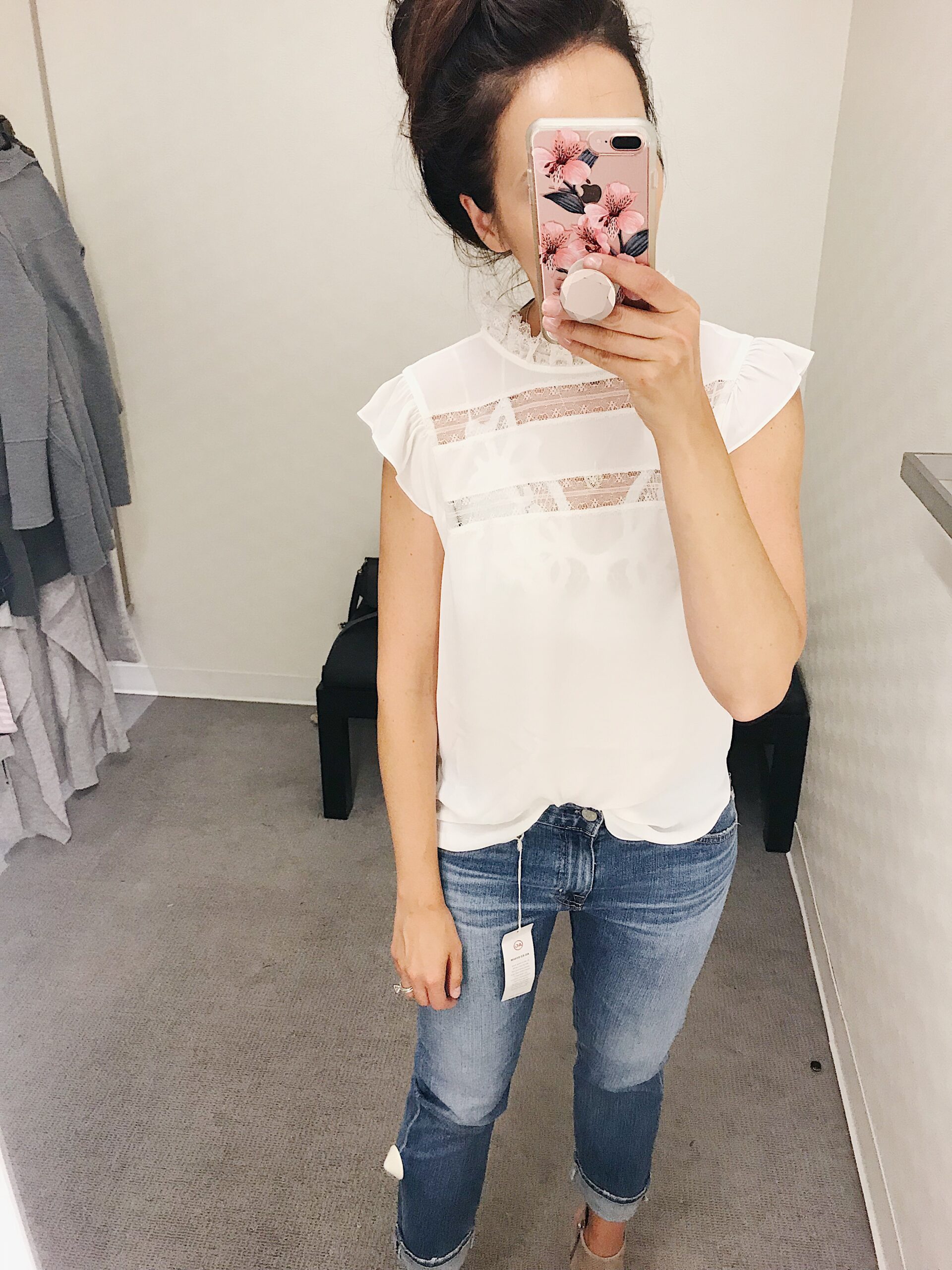 Wearing thisStriped tee in Medium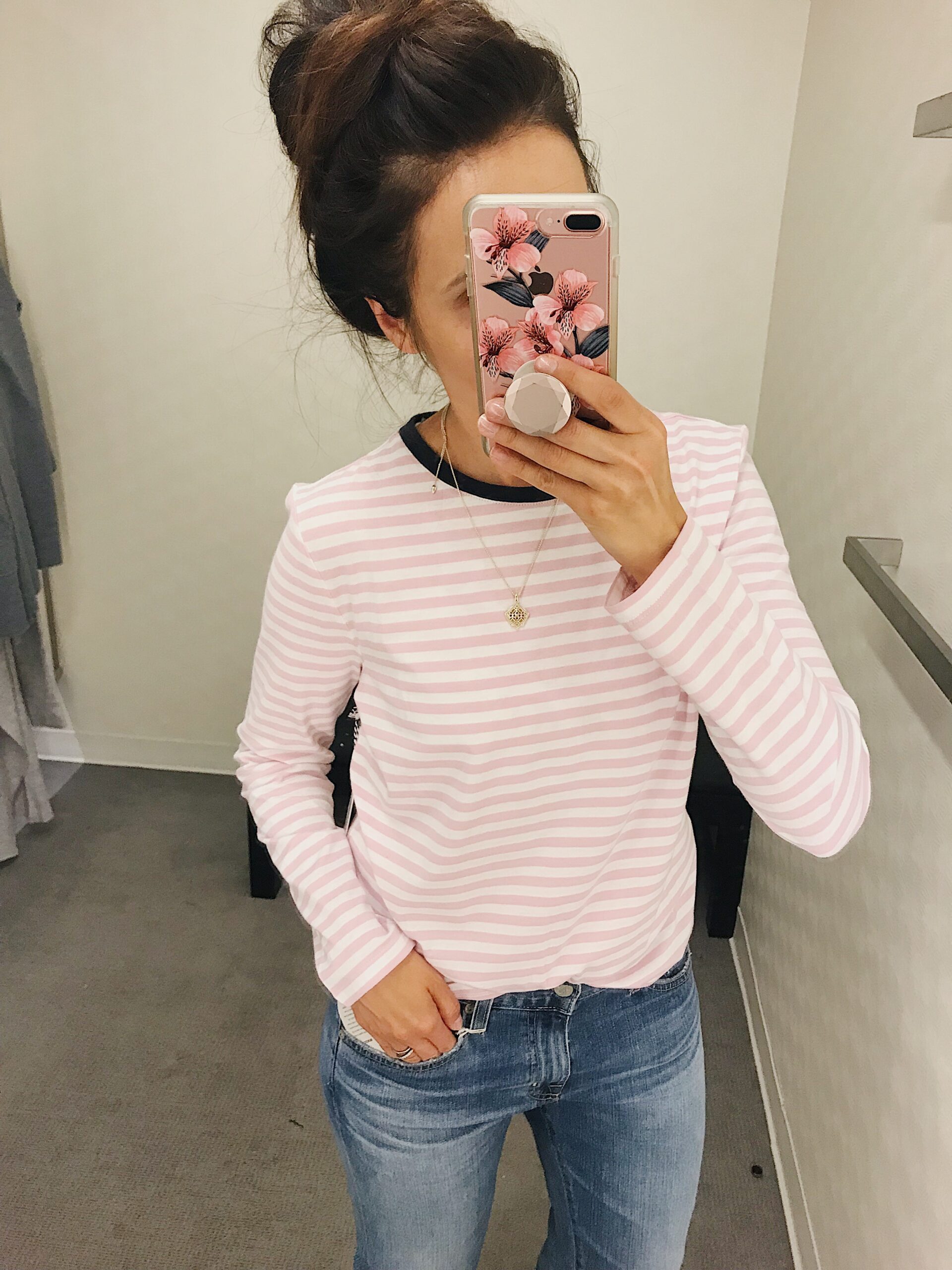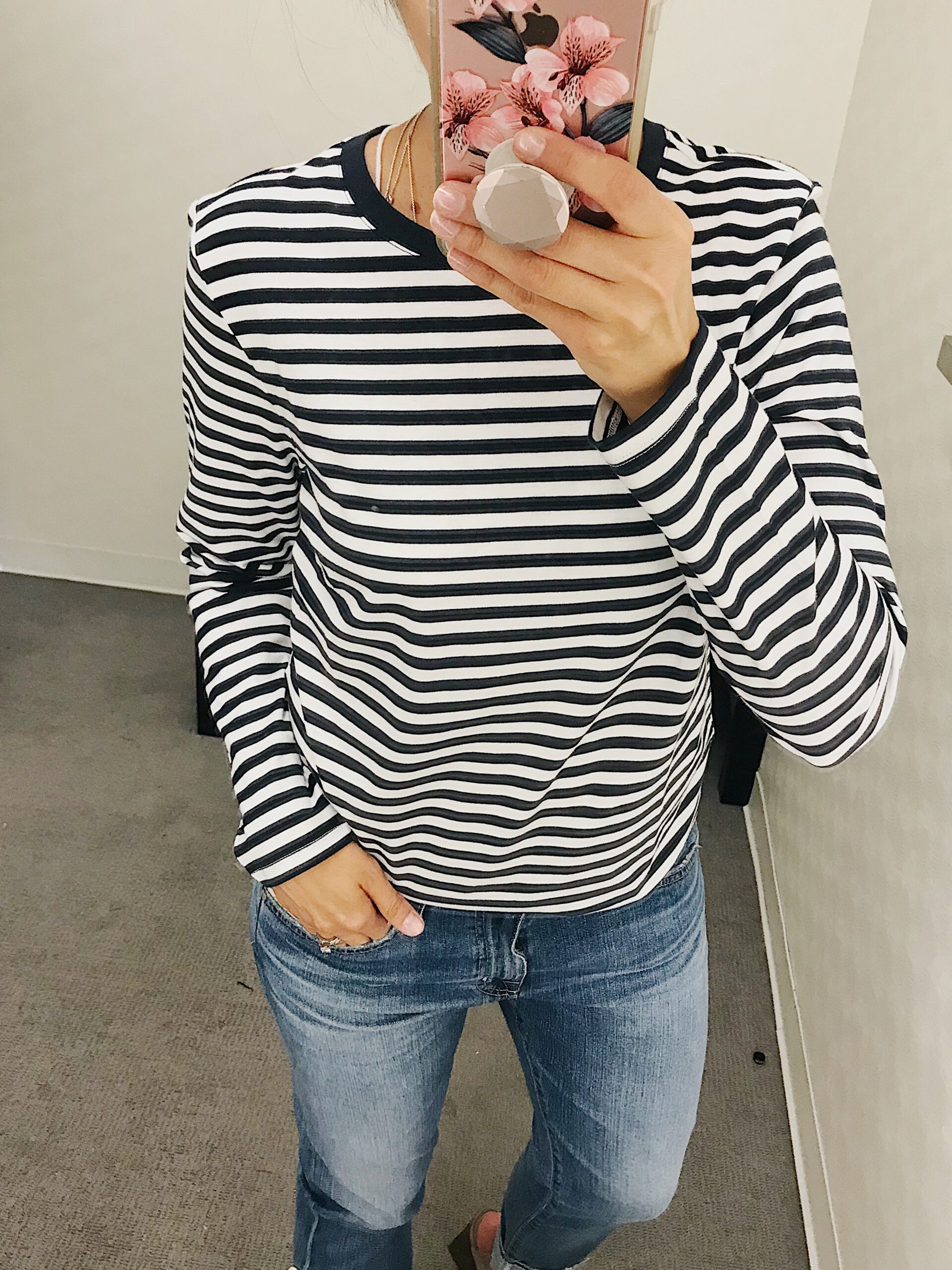 Love this Zella bomber jacket. You can definitely dress it up, just wear cami, jeans and pumps. Or rock your athleisure and throw it over a tee and leggings & sneaks. Wearing XS.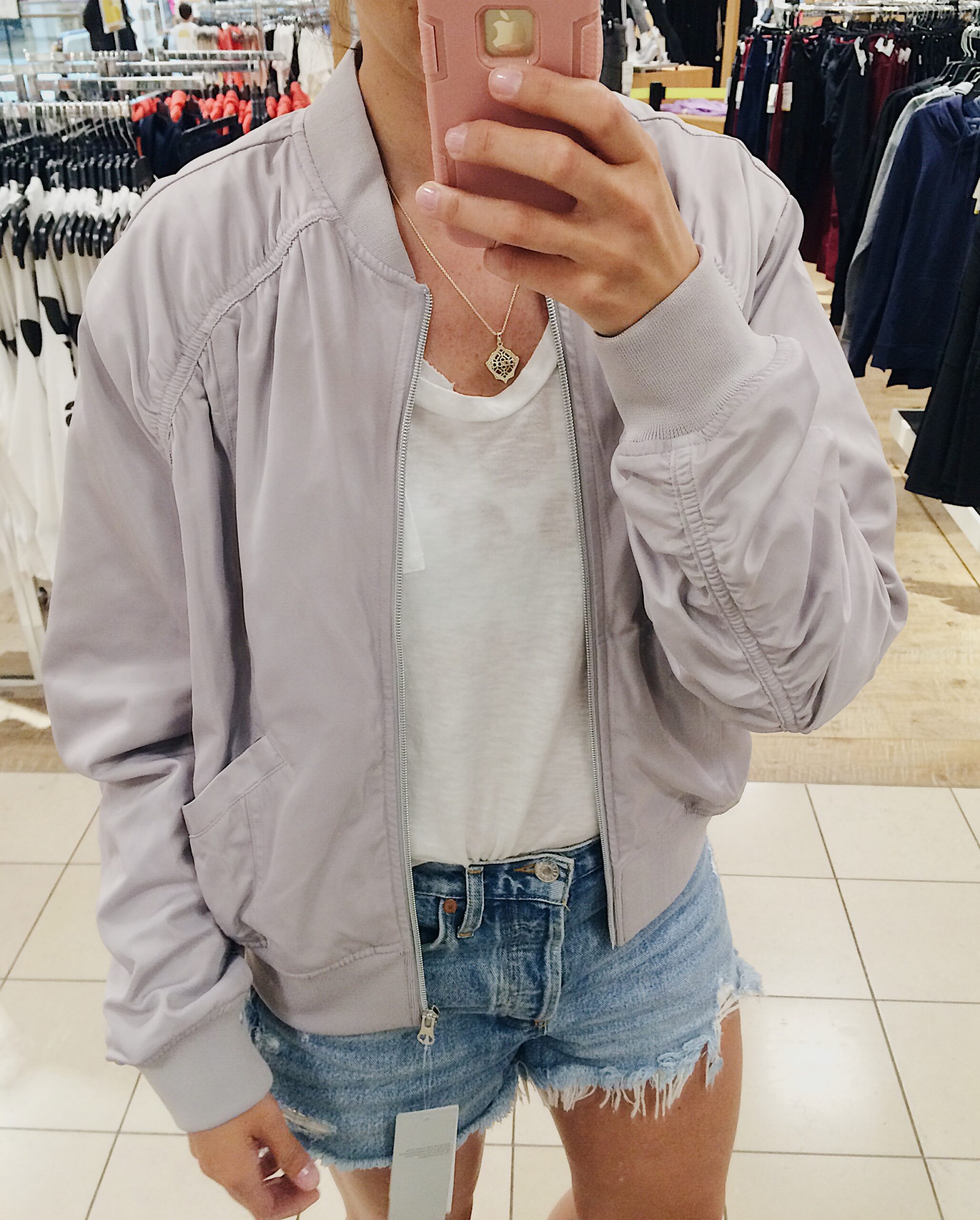 This  Kenneth Cole coat must be the hidden gem of the nsale. Because for some reason it is still fully stocked! I'm wearing S.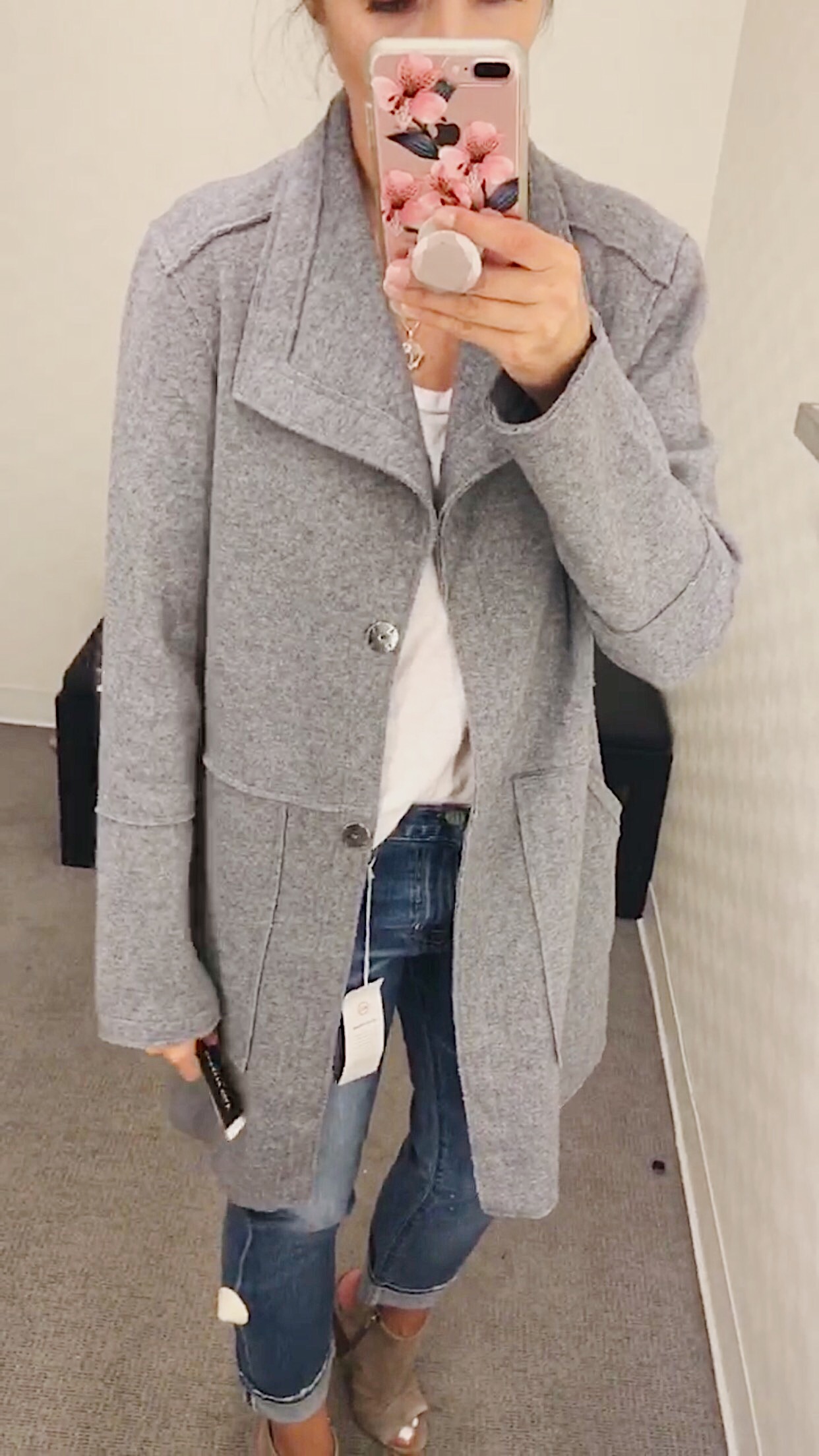 Outfit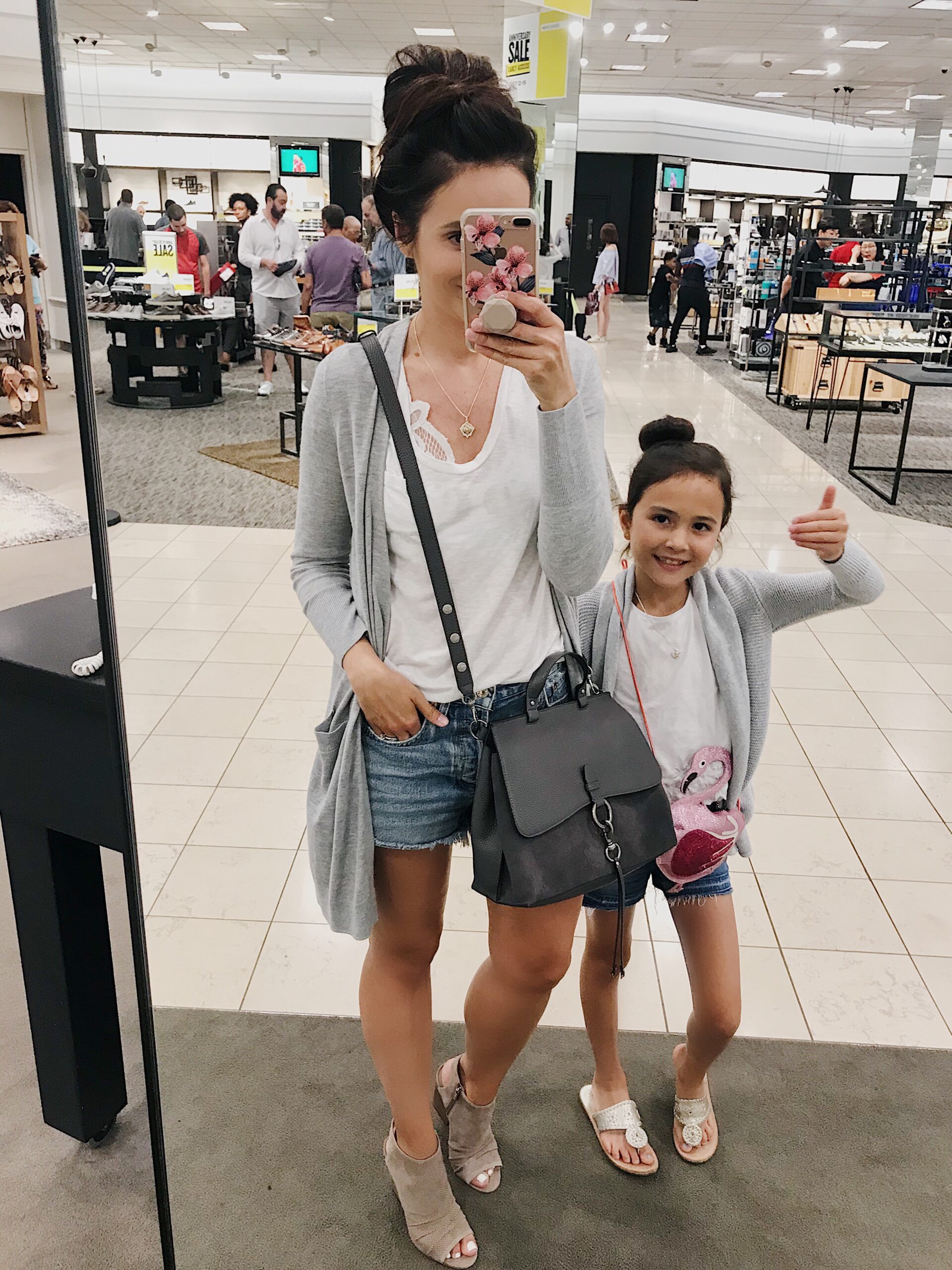 CARDIGANS
Cardigans – see more sweaters HERE

I wanted to start with the Barefoot Dreams cardigans because they tend to sell out really fast. Last year the cardigan sold out within the first few days. If you've been wanting one (fyi they're so worth it) grab it, before its gone. It will be back in stock when sale is over (full price)
Cardigan, Cami, Necklace, Jeans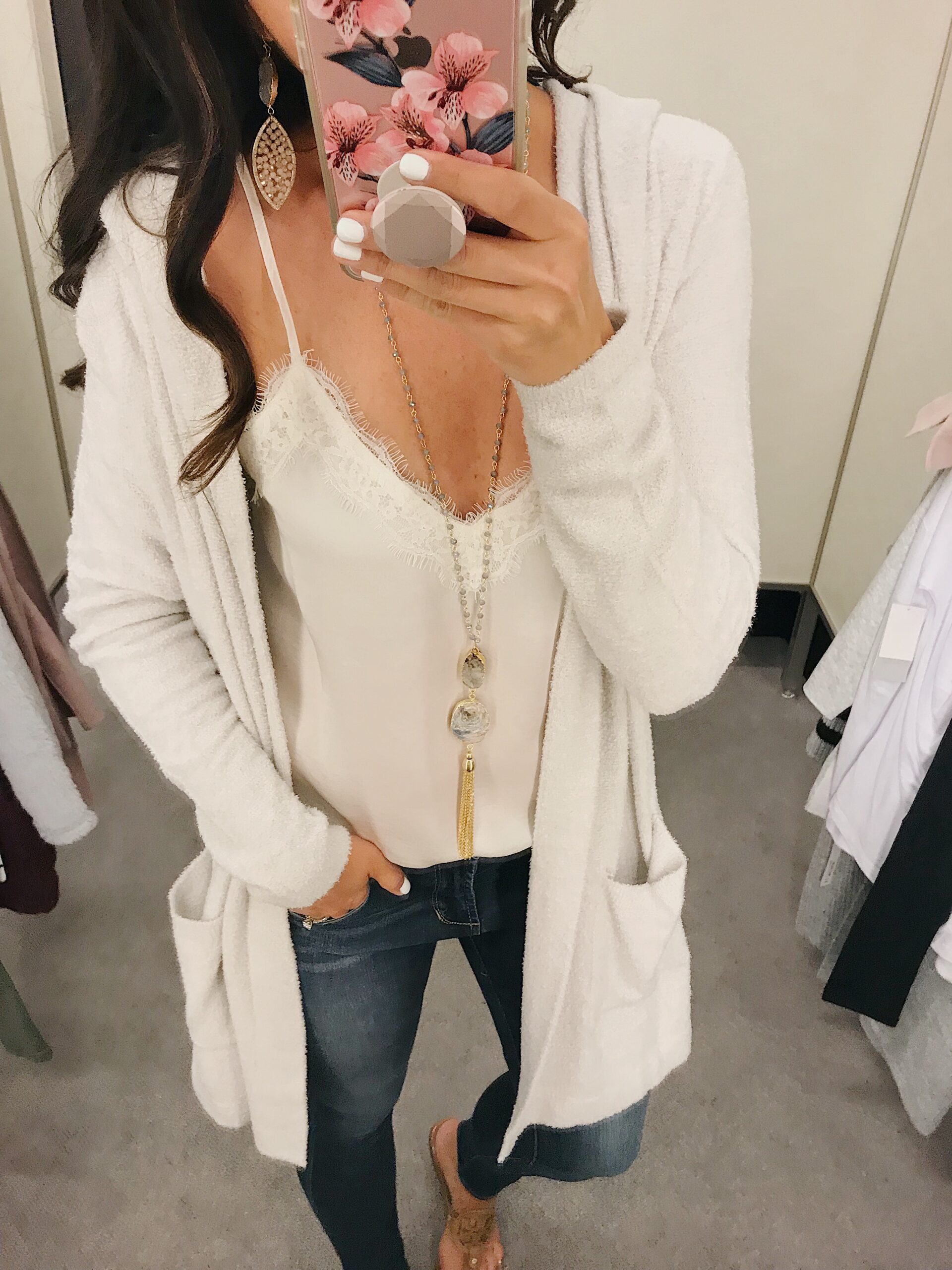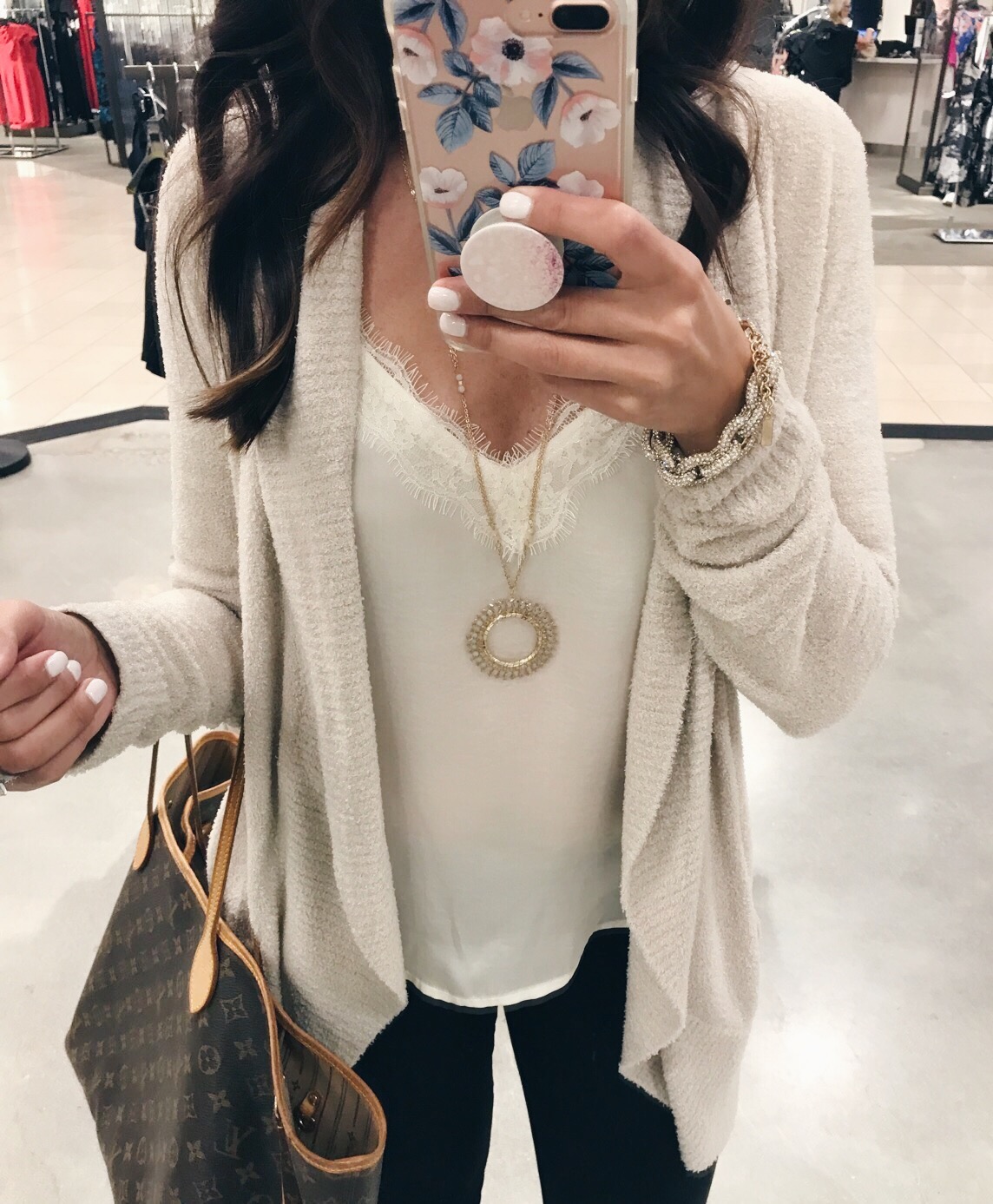 I was so excited to see the Leith Shawl Cardigan back in stock, and this year it's ribbed! I grabbed it in two colors PINK and CREAM. This cardigan sold out day one last year.
CARDIGAN , JEANS, CAMI, NECKLACE,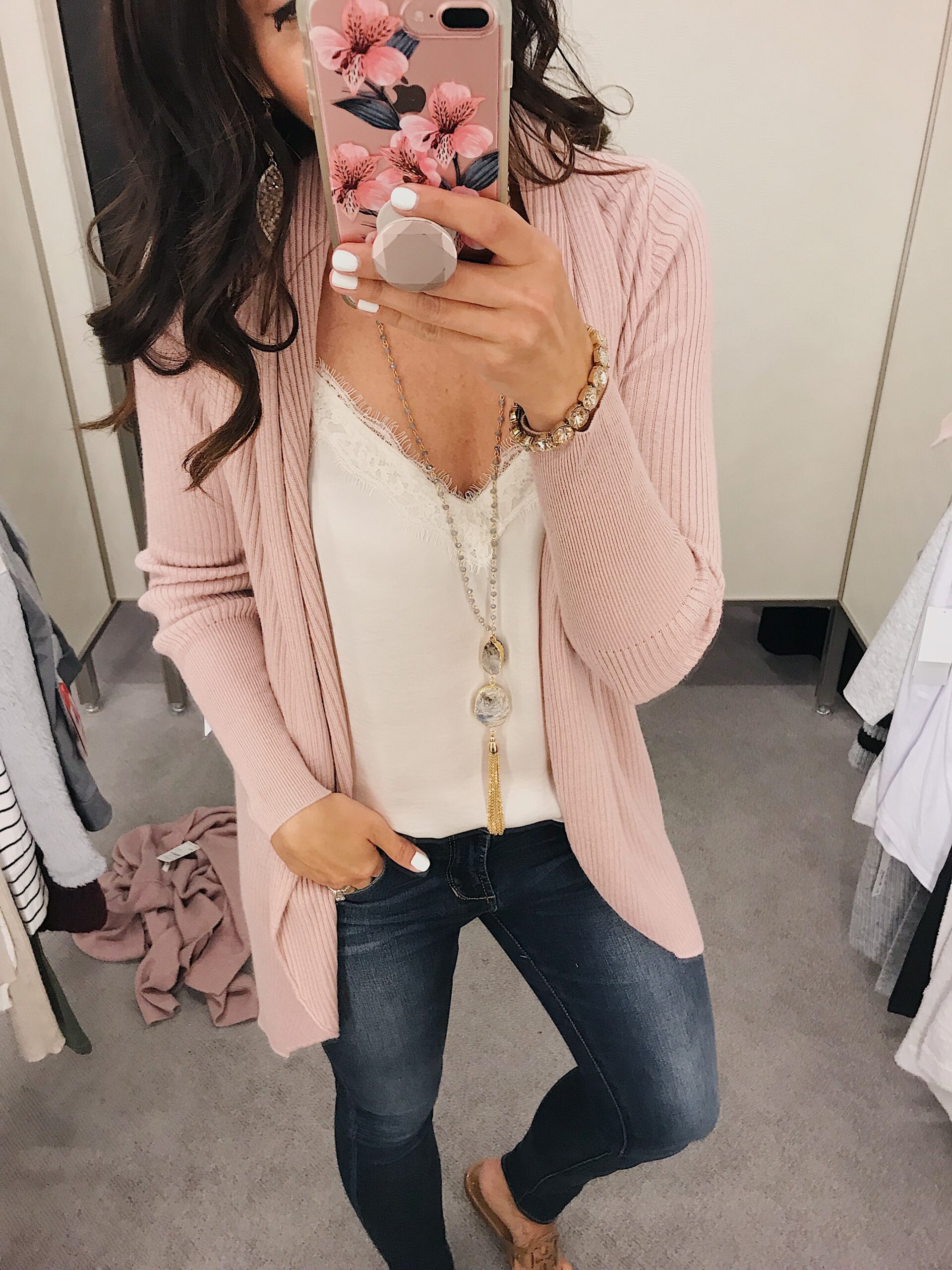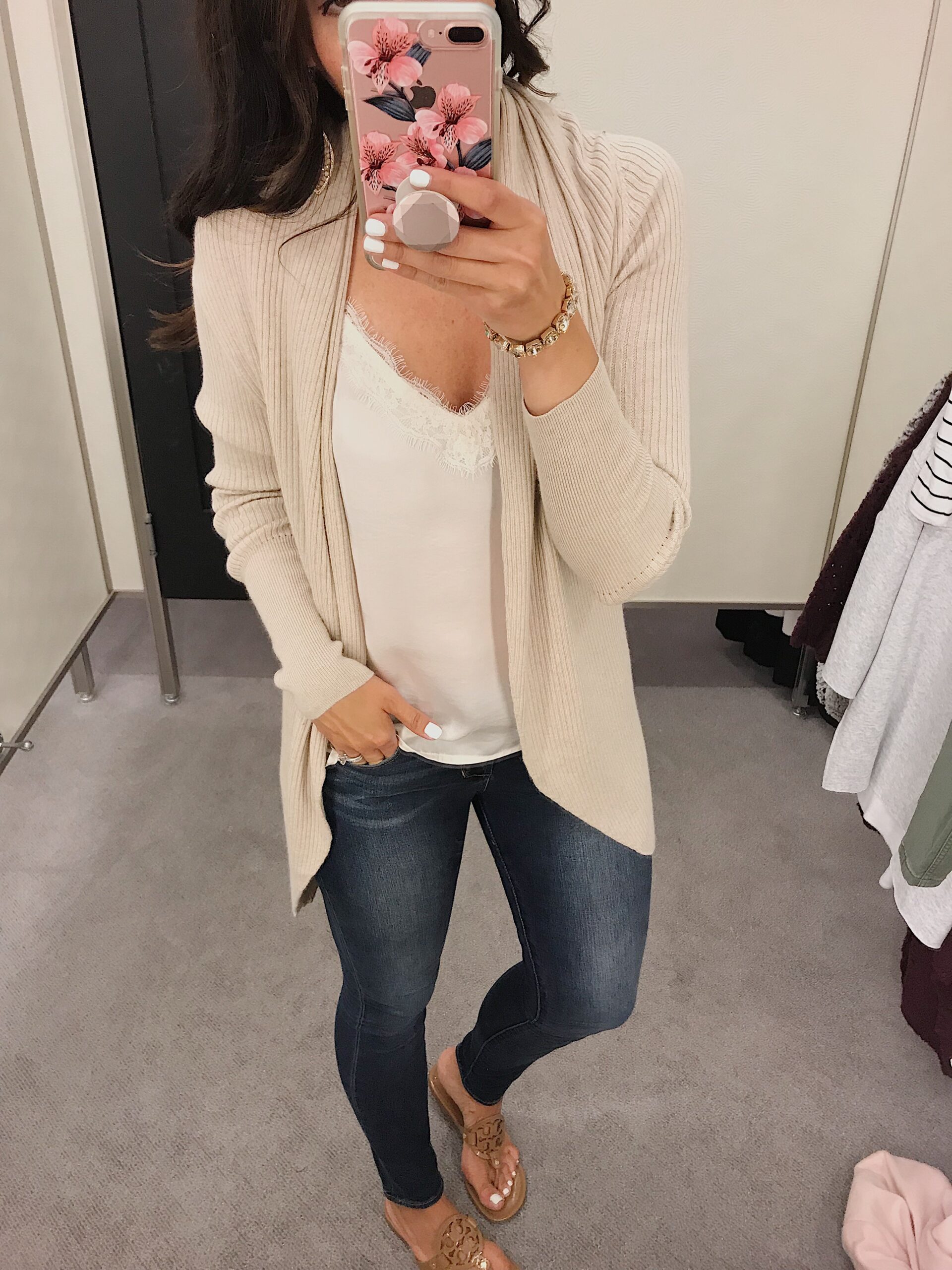 Pink is a color you will be seeing a lot during this year's Nordstrom Anniversary sale, which makes me realize it will be a trending color for fall. I already shared one pink cardi above, there are two more that I brought home.
This Madewell cardigan is so luxuriously soft. If you are a fan of the brand make sure to check out other amazing Madewell goodies on sale HERE including this bag.
CARDIGAN, CAMISOLE, NECKLACE, JEANS, HANDBAG,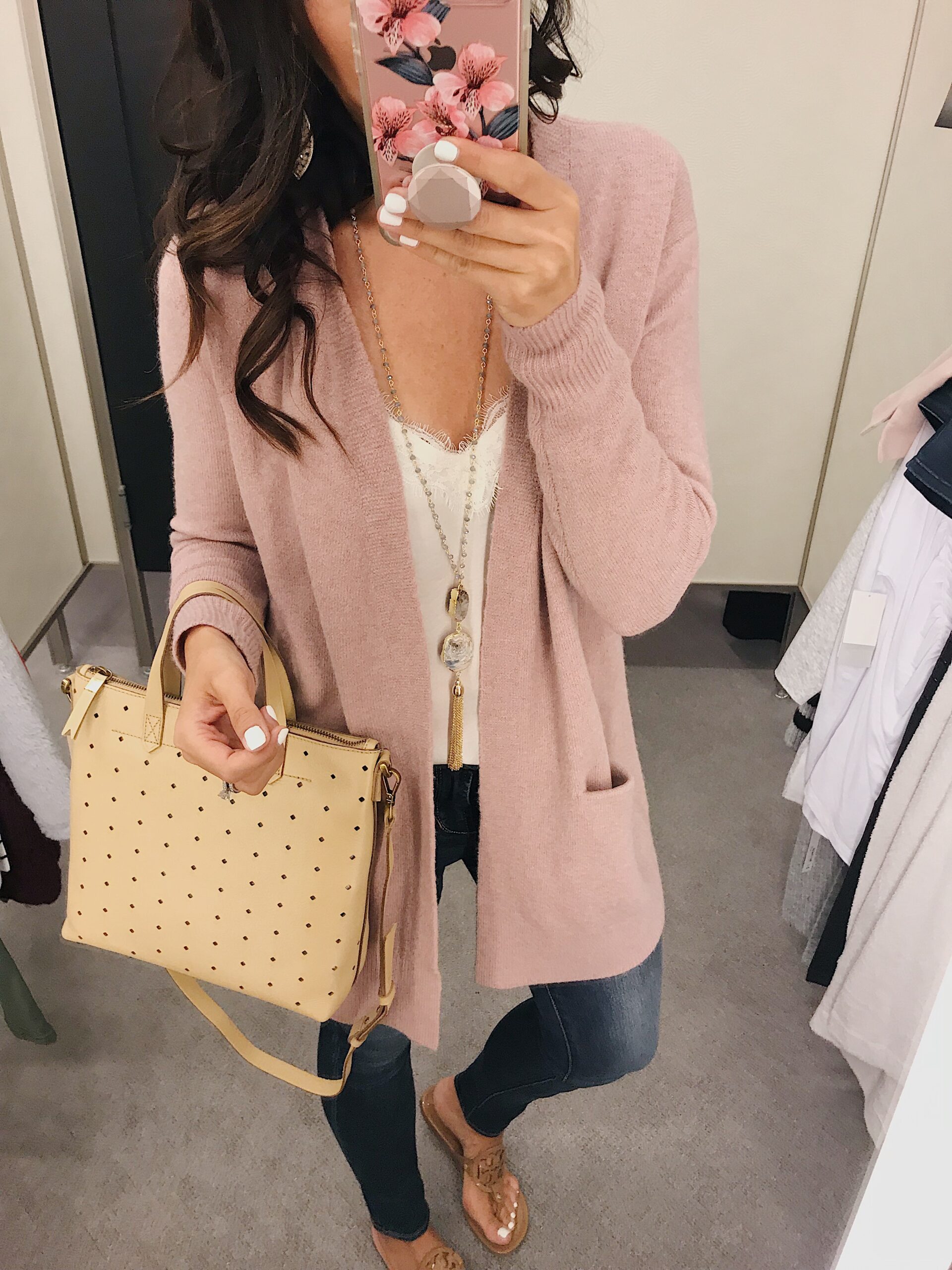 Last year one of my favorite purchases was a Topshop cardigan, which somehow ended up in my mom's suitcase haha so this year I was curious to see if was going to be back. Sadly, no but this chunky cardigan will be a huge hit for sure. Great length, oversized fit.. fall can't get here soon enough! I could not decide on color, so I bought it in both.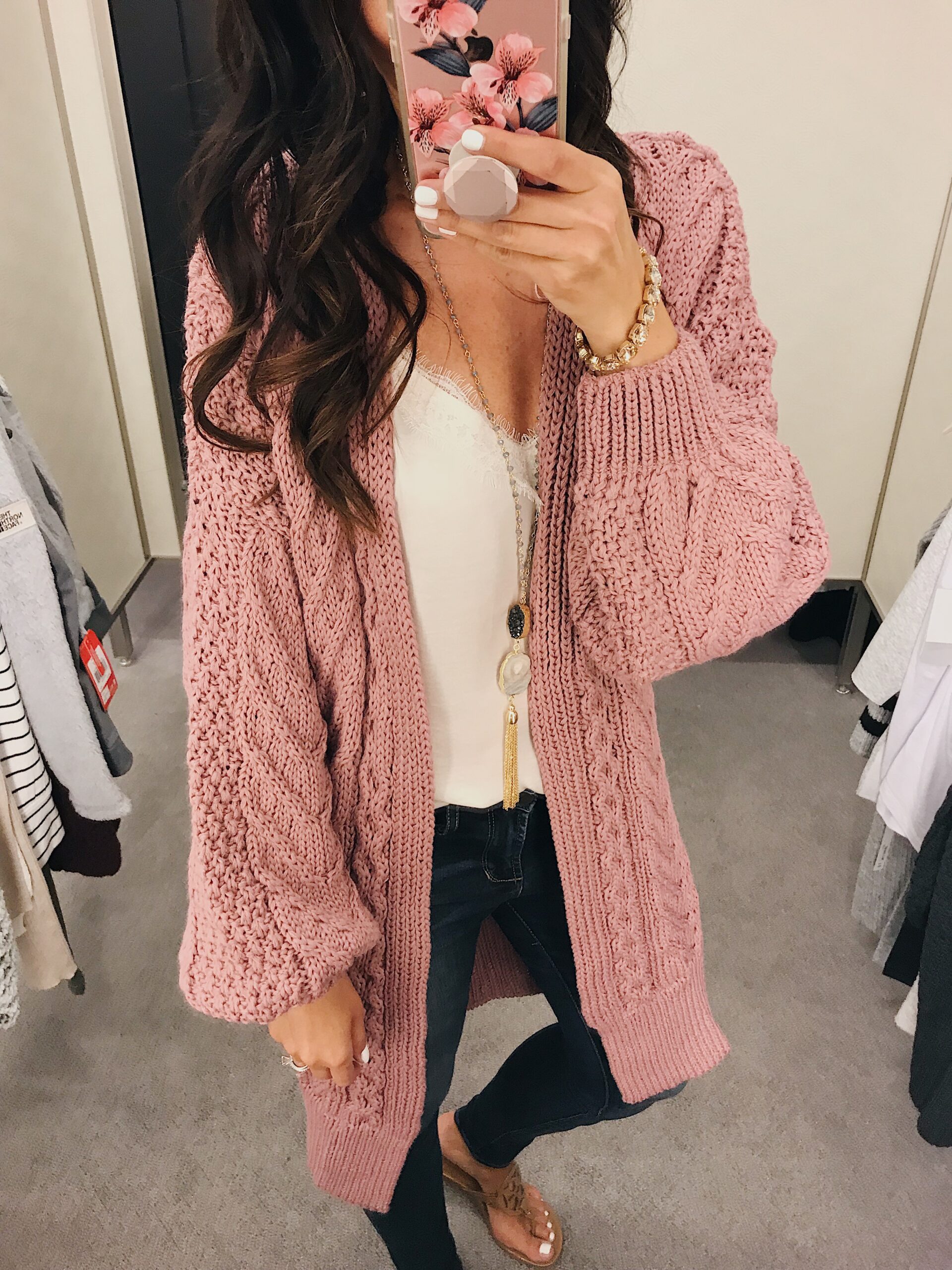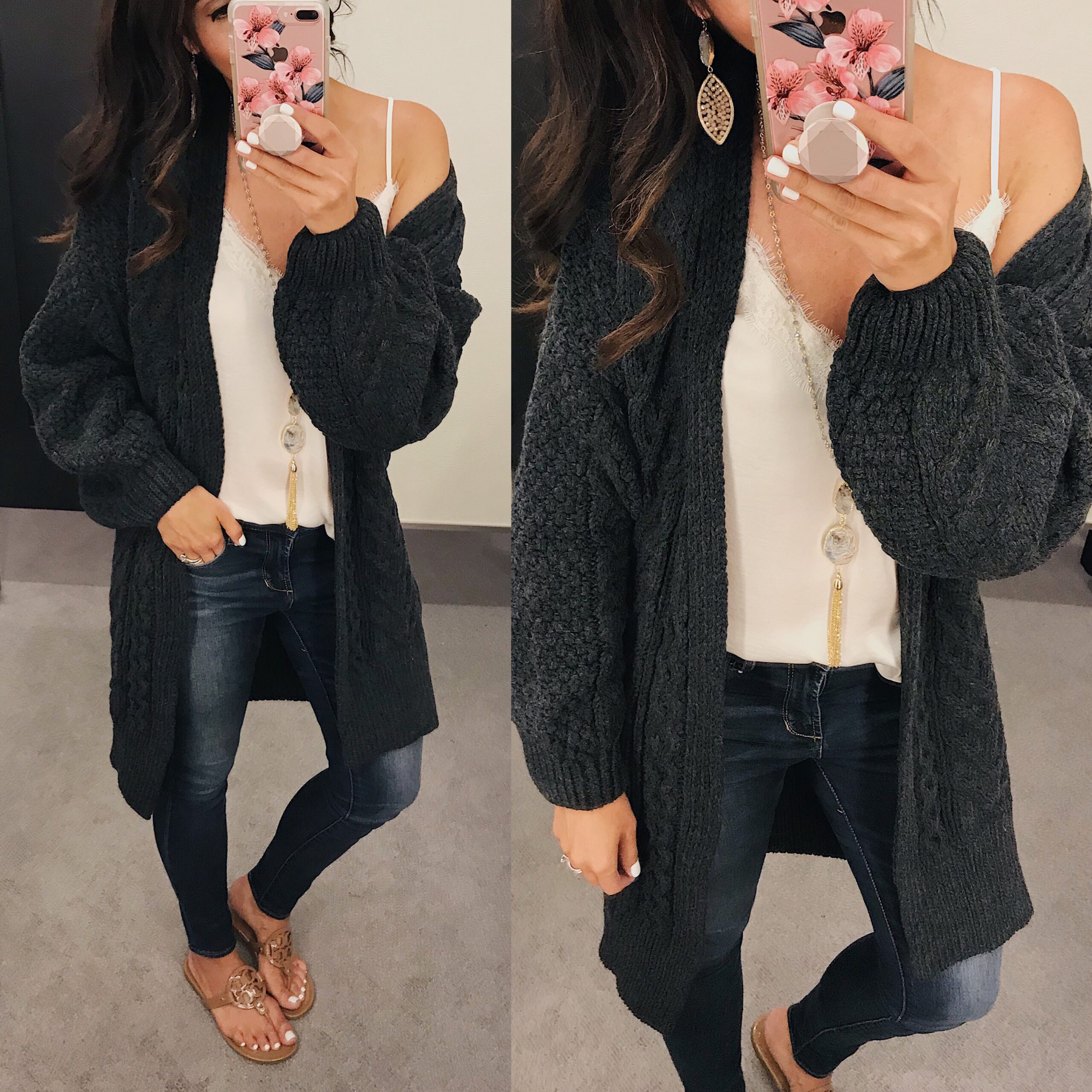 Another favorite brand of mine is FREE PEOPLE , I was super excited to see this chunky cardigan back in stock and on sale. I already own it in two colors. Oversized fit, wearings XS.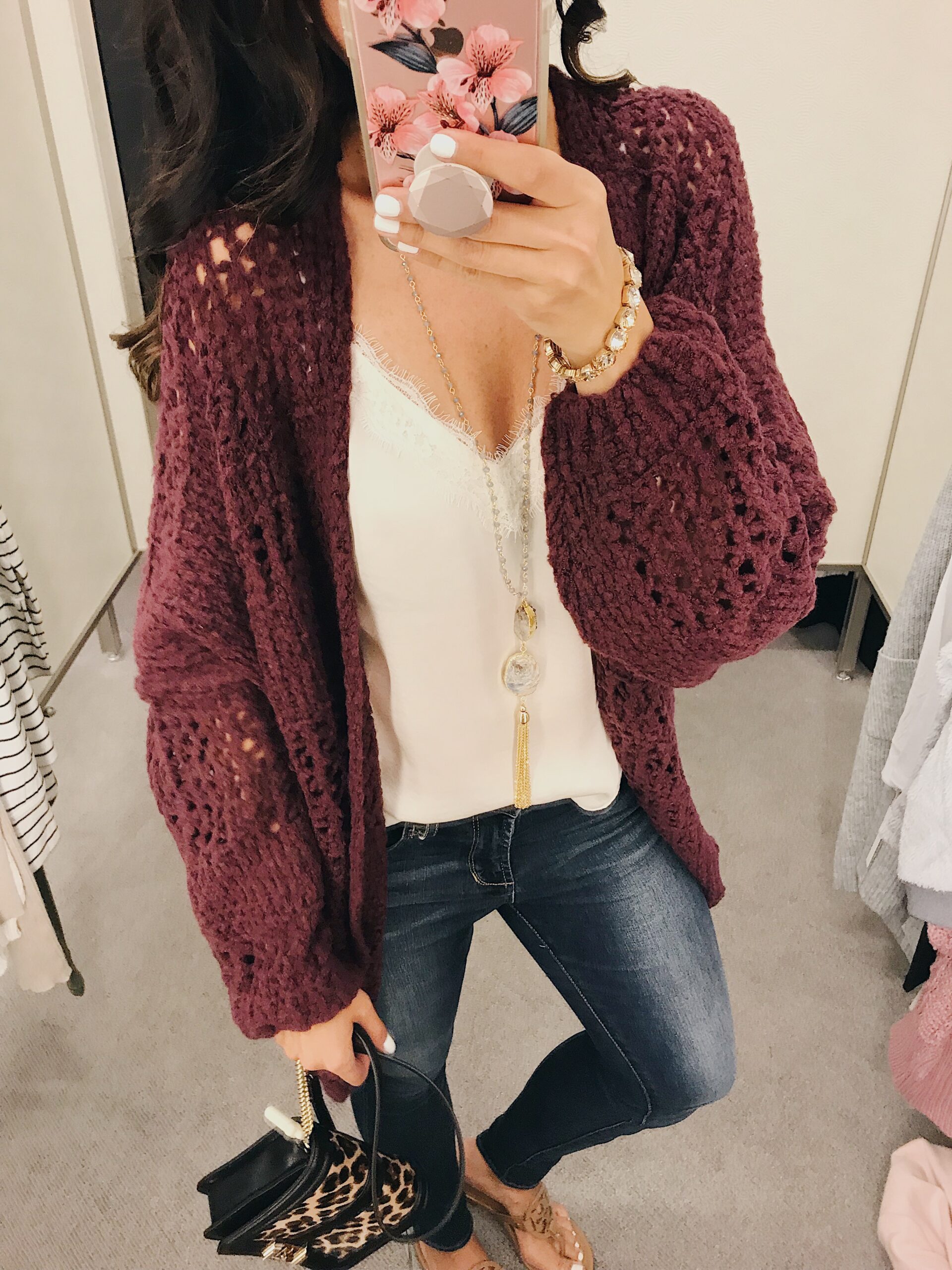 A gal can never have too many neutral cardigans, right? Grabbed this waffle stitch cardigan in XS.
widget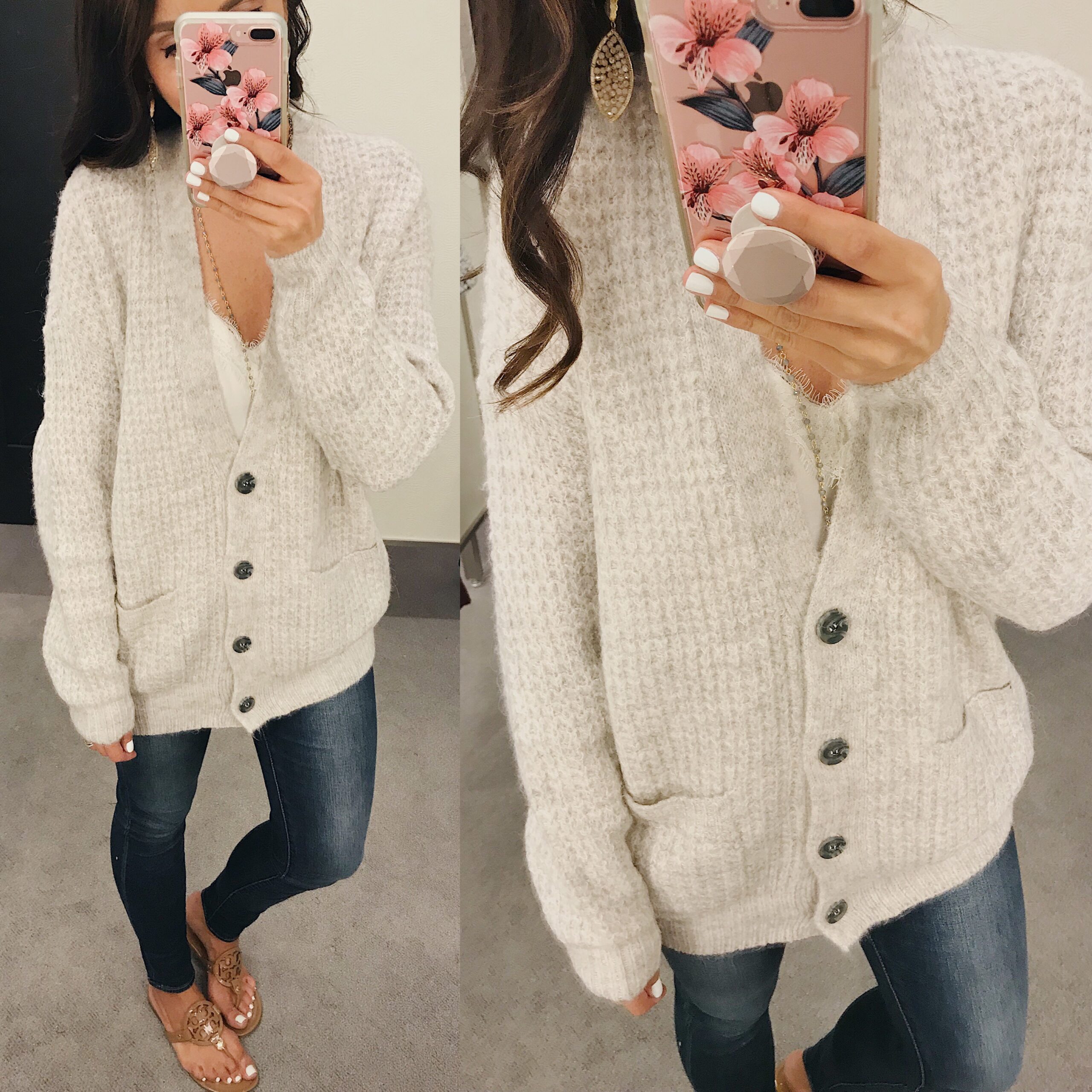 Saved the best for last, just kidding all of these cardis are amazing. But this one is pretty amazing. It's available in multiple colors. Halogen Open front cardigan – I am wearing XS.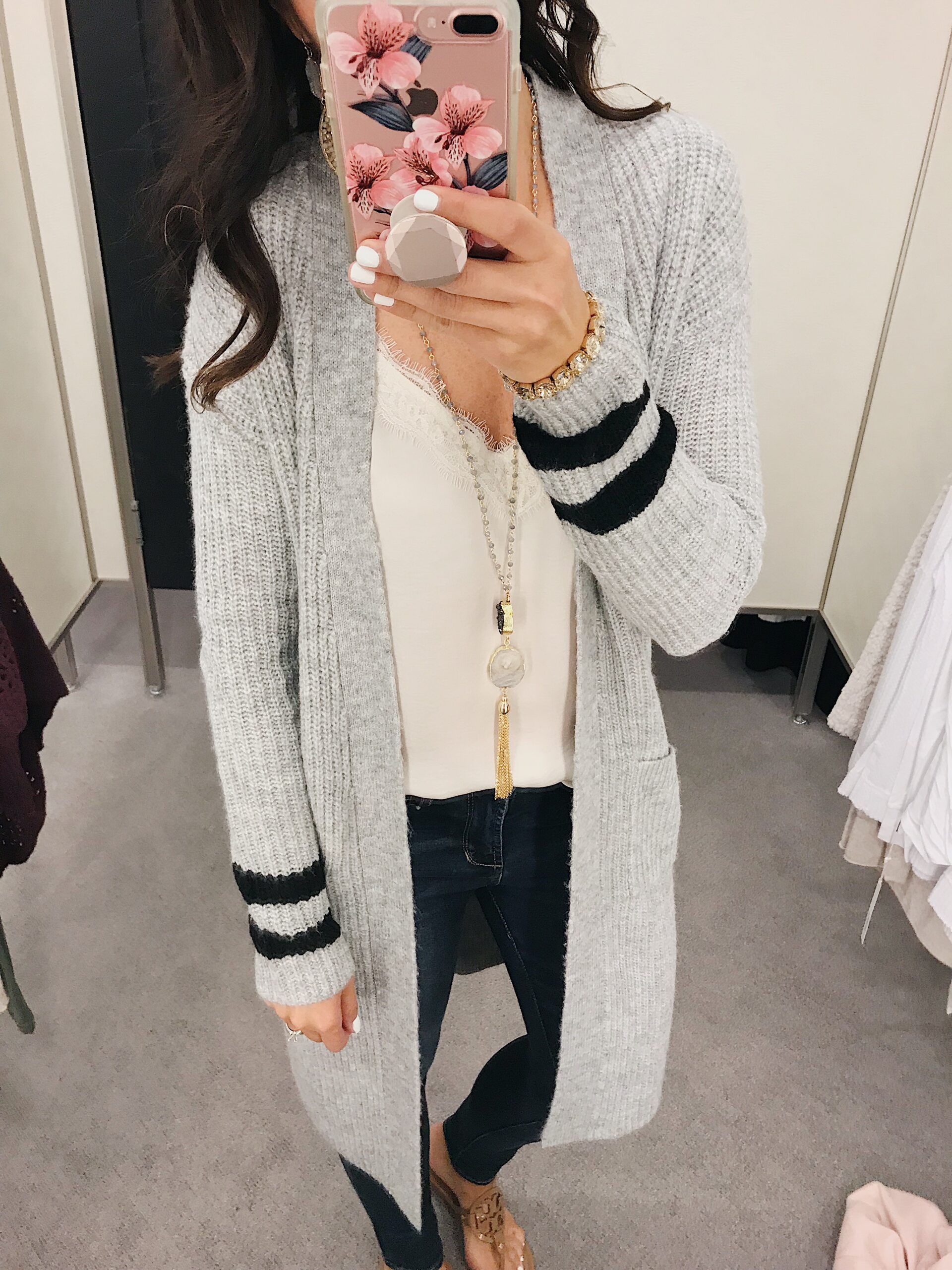 TOPS.
Make sure to check out all the TOPS on sale HERE.
My obsession with stripes continues. When I saw this cowl neck pullover, I knew I was going to love it. Wearing XS. The jeans are also on sale. I typically go for the darker wash denim for the fall. But I love the cut and fit.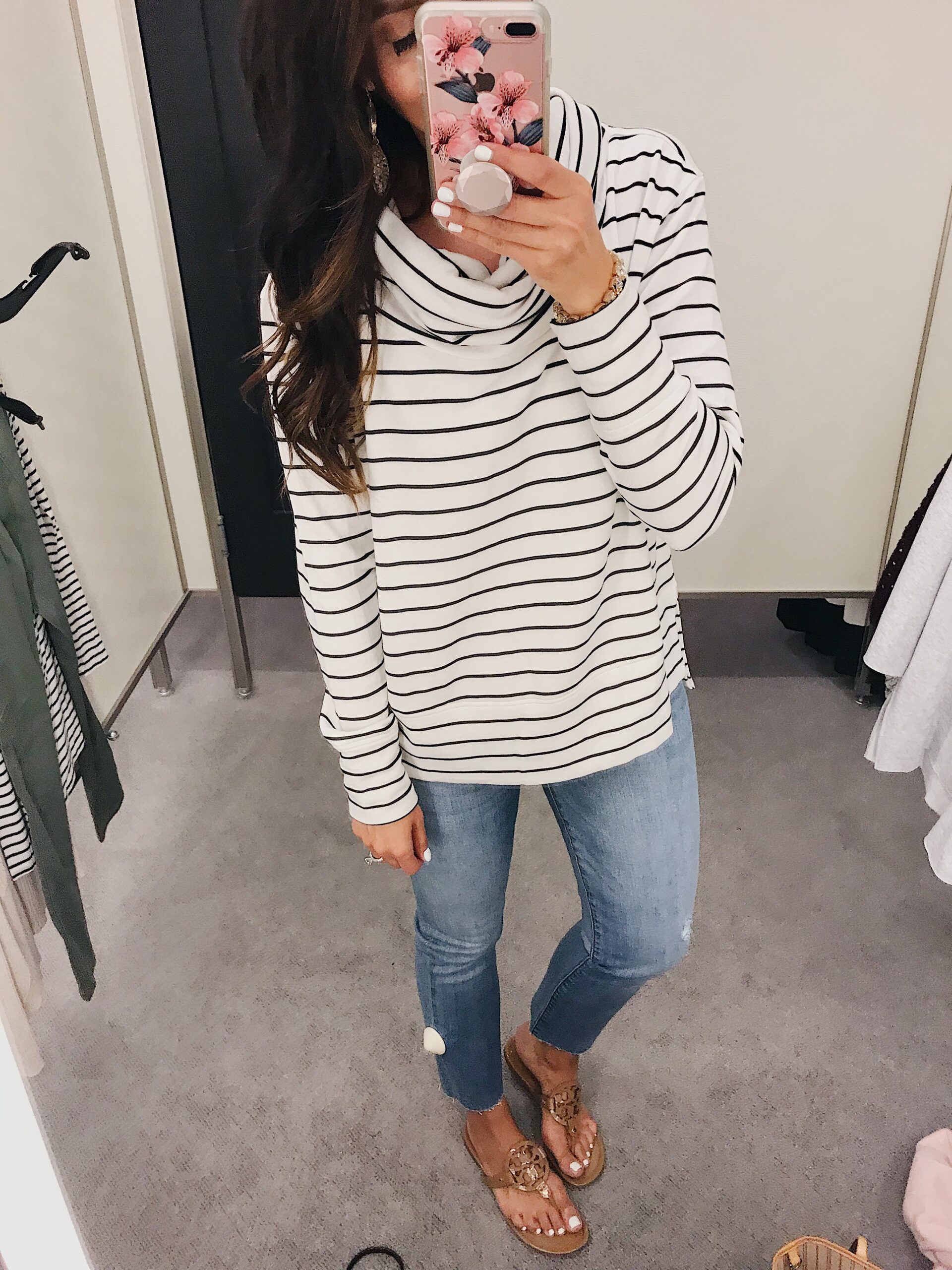 This thermal is seriously one of my favorite pieces. Wearing XS.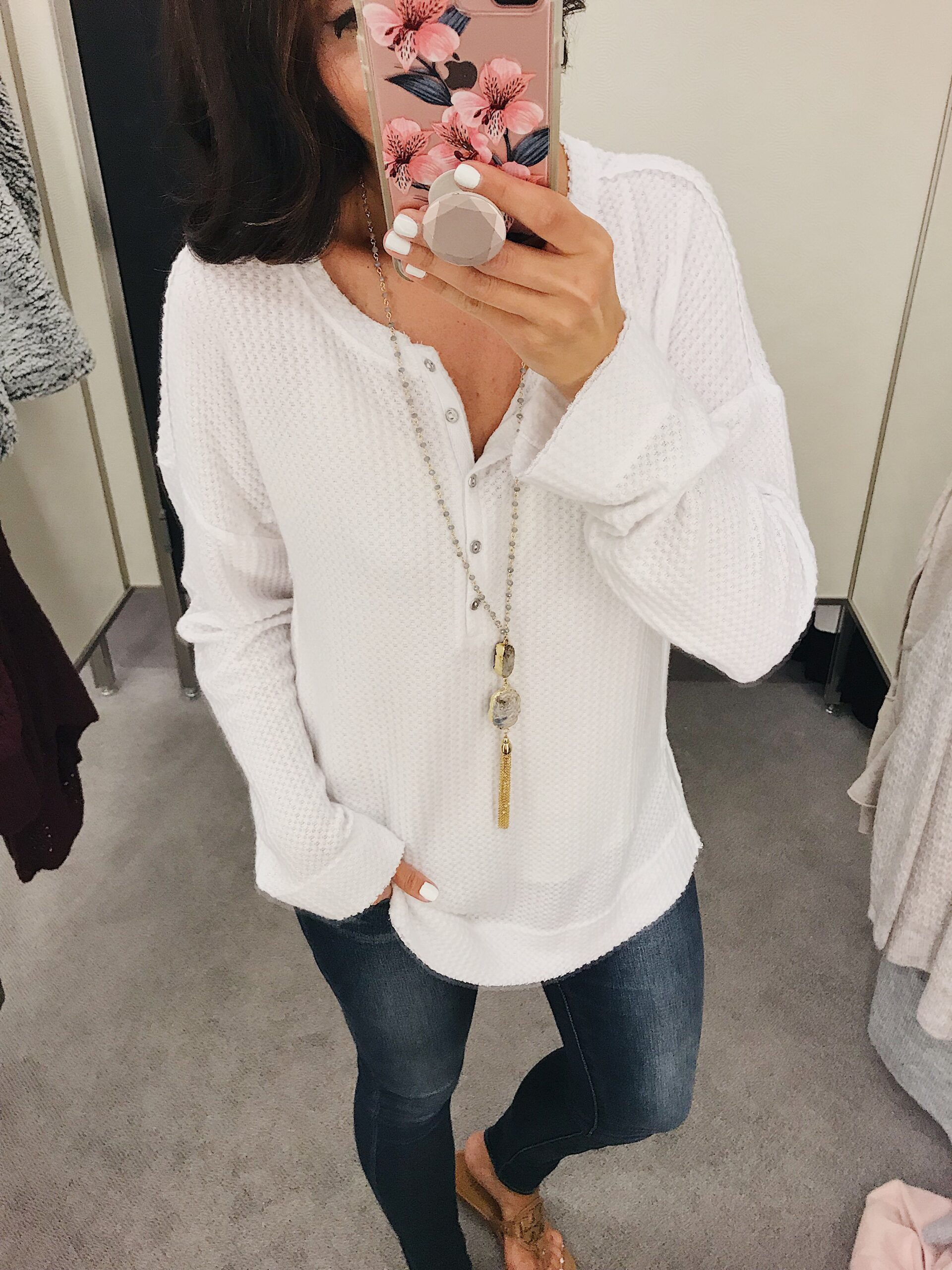 Button down thermal. Wearing XS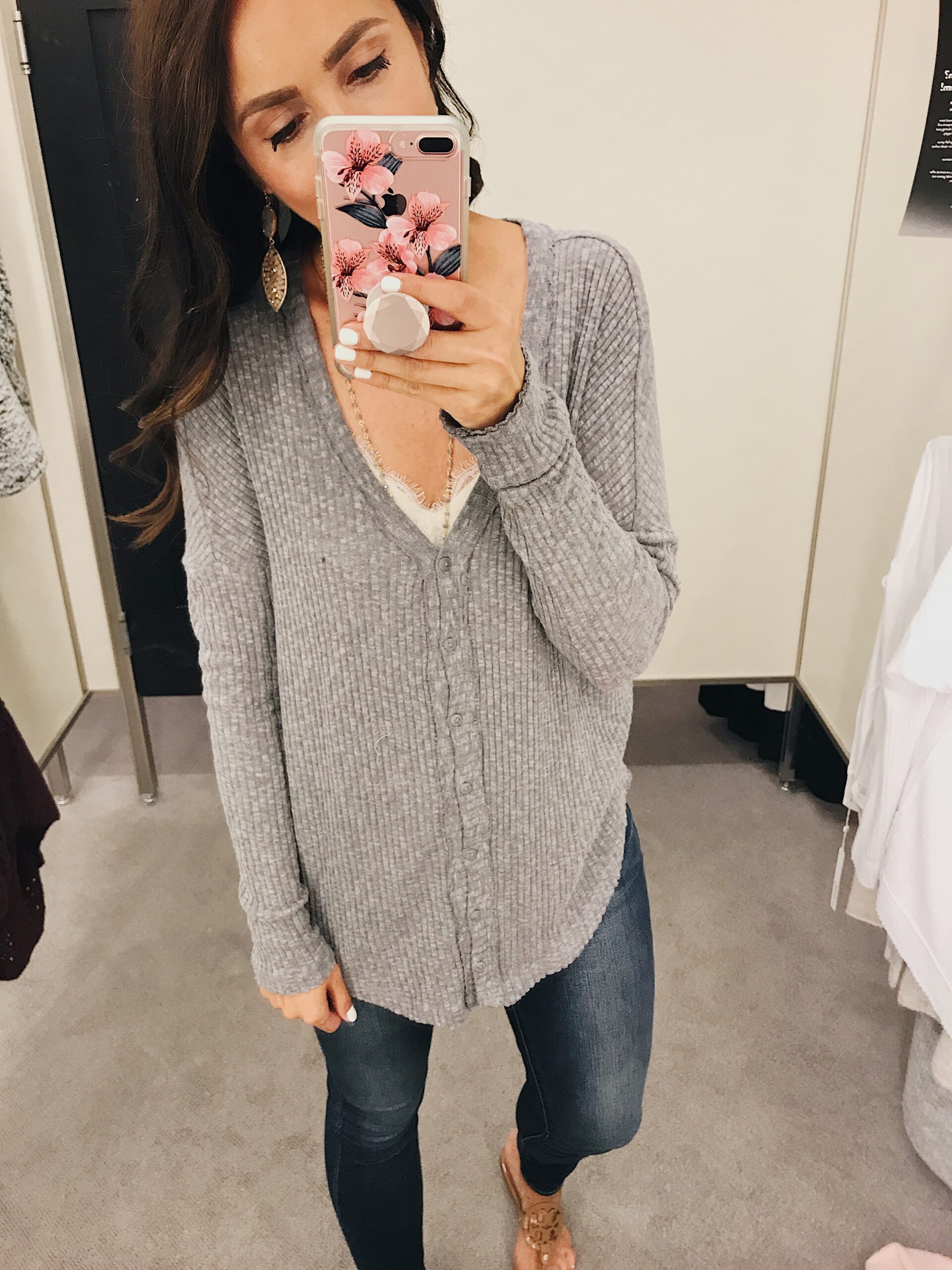 SHOES
Booties (L- R) ONE, TWO, THREE, FOUR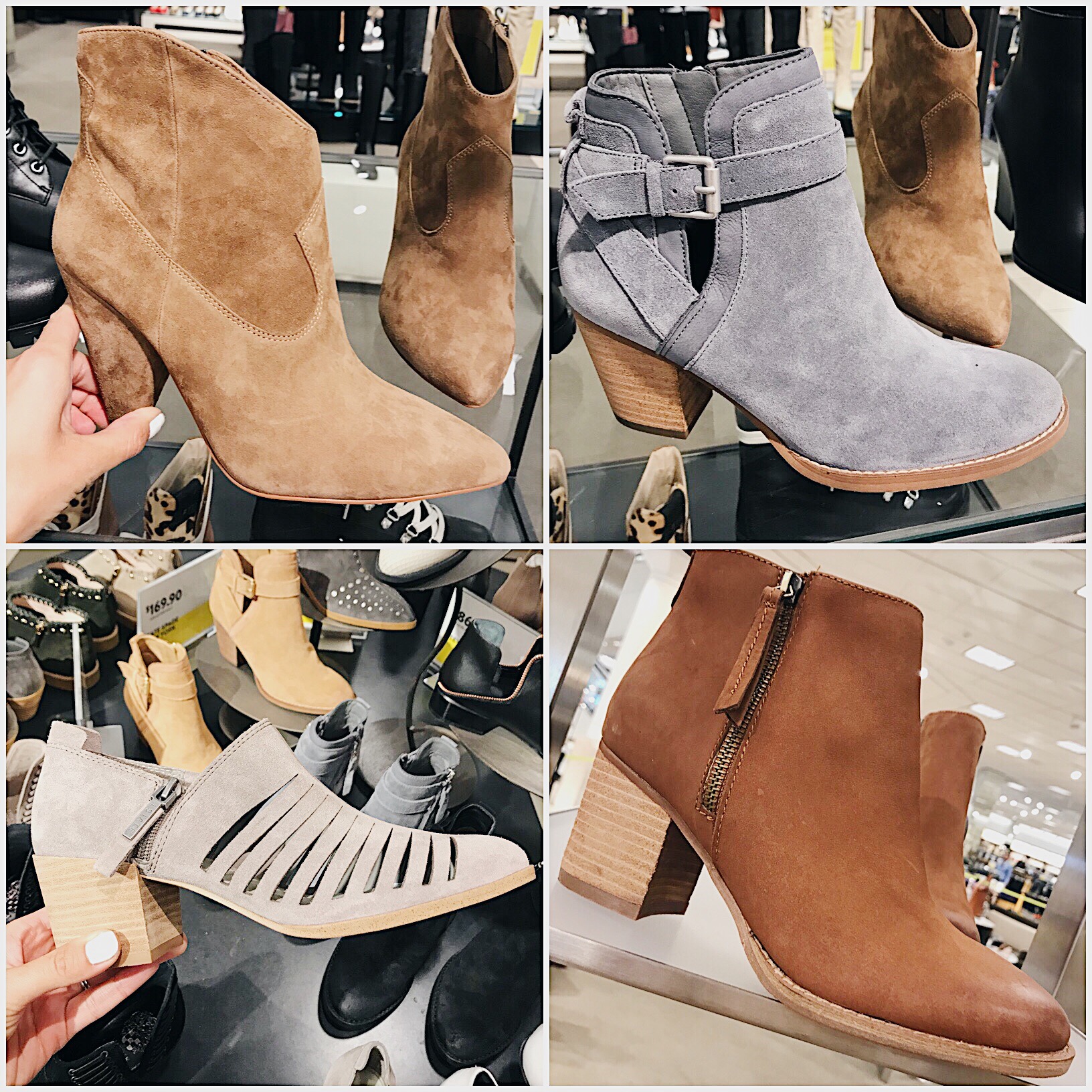 More booties (Top L-R) ONE, TWO, THREE, FOUR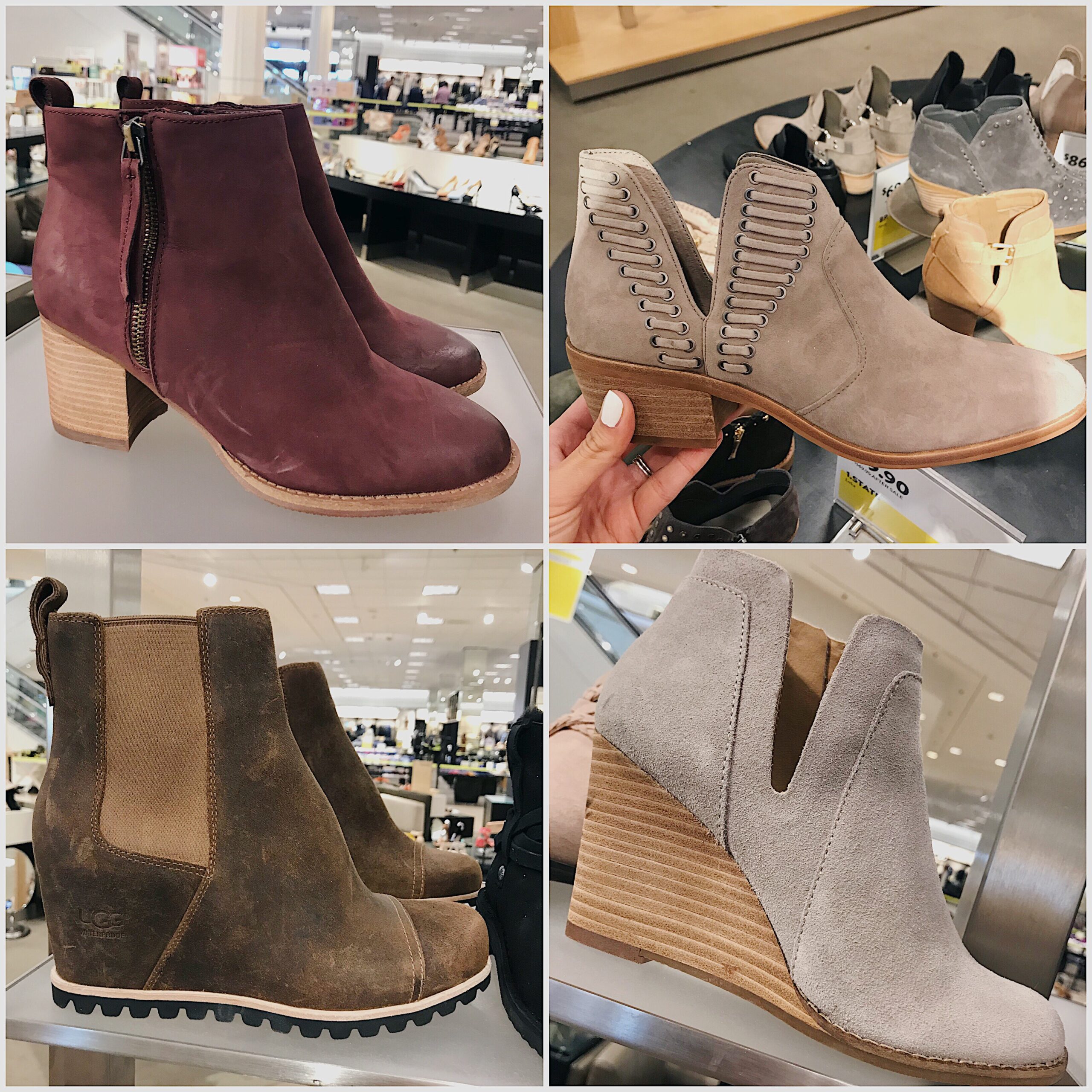 Flats
OMG ladies these Tory Burch ballet flats are insanely gorgeous. I ended up going home with the leopard mules and the white snake print studded ones.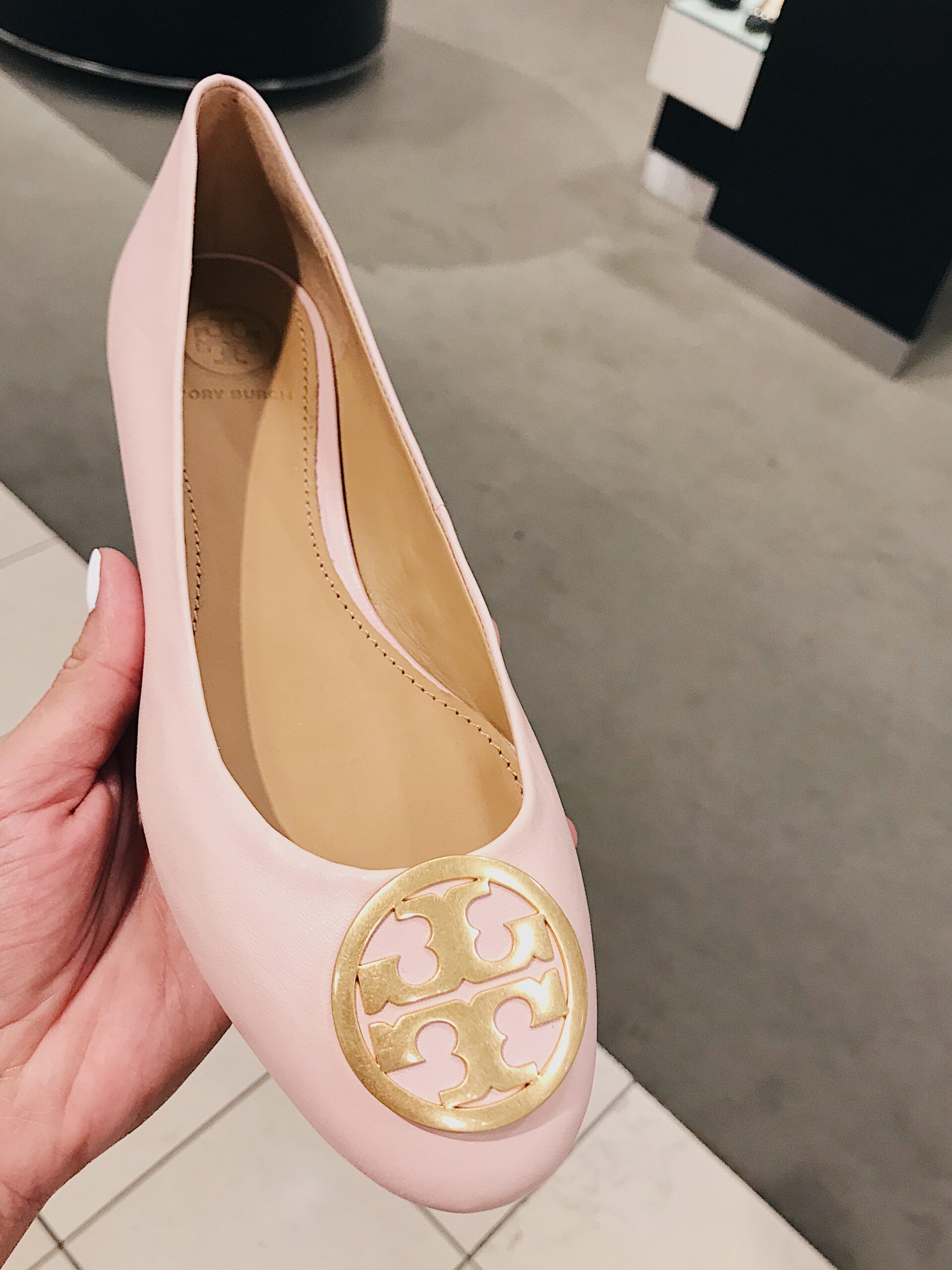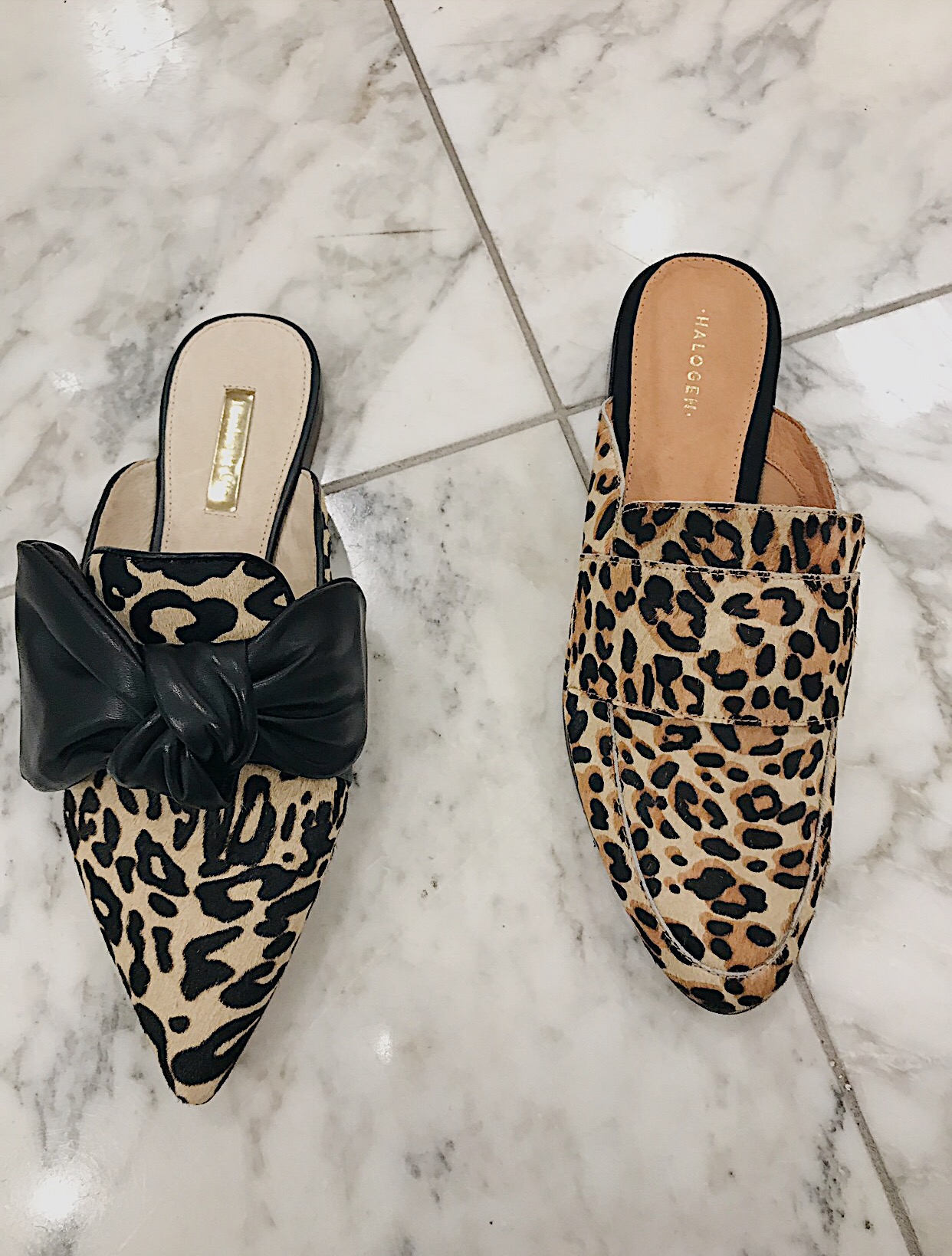 Sneakers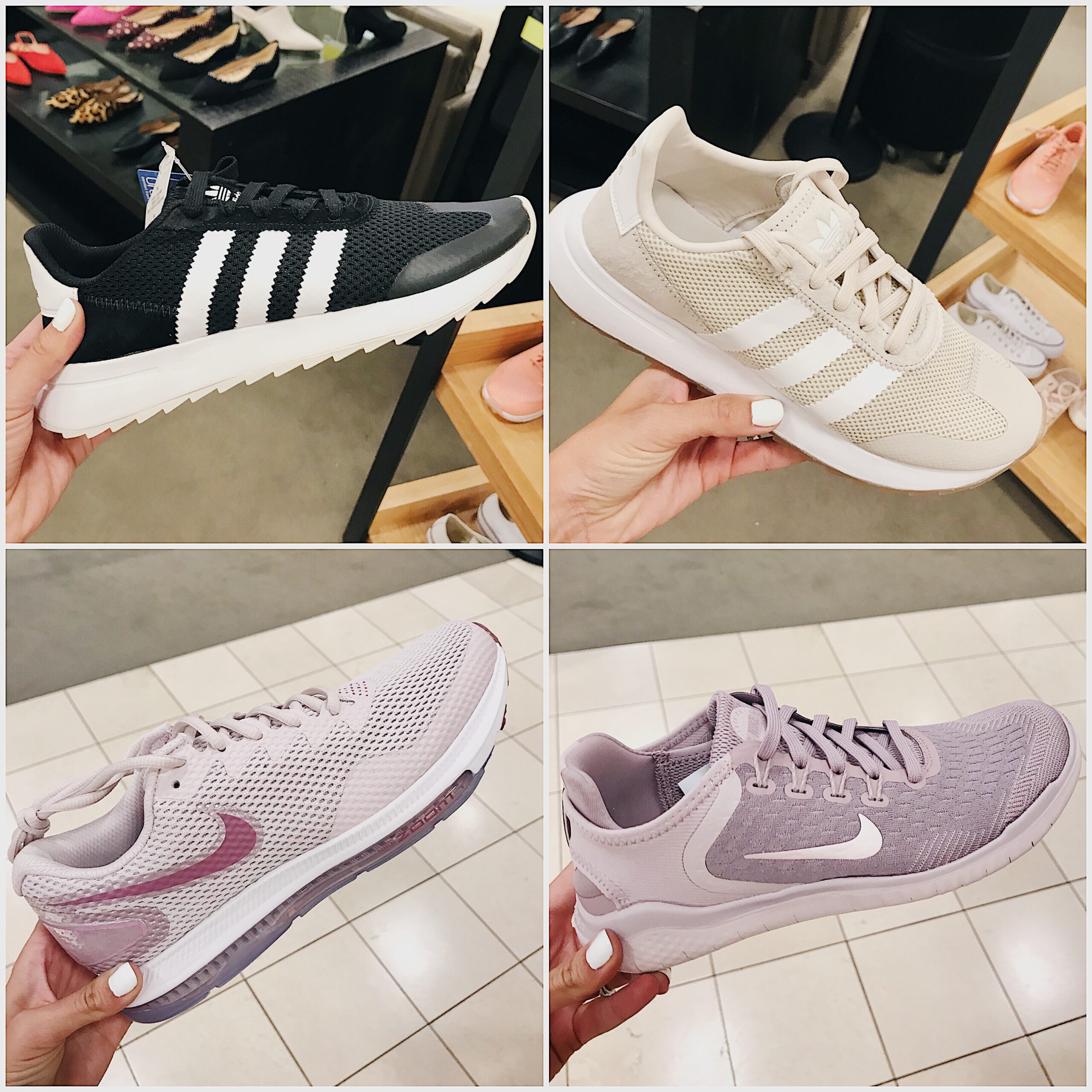 Jackets
I am so happy to share with you all that the three best selling fall jackets are back. Each and every one sold out in record speed.
Thread & Supply Wubby Fleece ( in Small) , North Face Jacket (in Medium), UGG Poncho ( in XS/S), Caslon Faux Shearling Jacket (in XS)